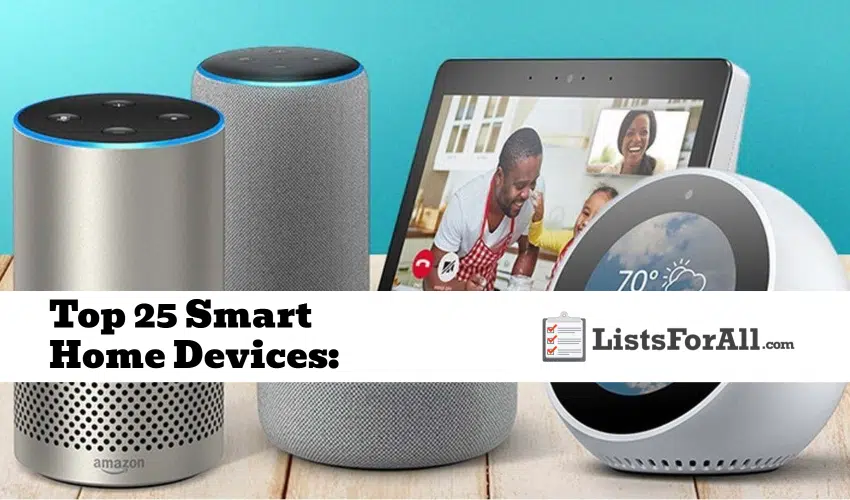 Best Smart Home Devices: Finding the Perfect Smart Home Devices for You
Are you looking for ways to make your home more comfortable and efficient? If so, then you may be interested in using smart home devices. These devices allow you to control various aspects of your home from a smartphone or computer and make your life so much easier.
This list of the best smart home devices will discuss the top smart home devices on the market and which ones you might want to equip your home with. With this list, you can instantly make your home that much smarter and allow yourself to enjoy all the benefits of having a smart home.
We will also provide tips on choosing the correct device for your needs. So, whether you are looking to buy your first smart home device or are just curious about what is available, this list will provide all the info you need.
Another key component to owning a home is safety and security. And as much as smart home devices help with comfort and efficiency, they also help keep your home safe and secure. In this list of the best smart home devices, we will highlight a number of devices that can help with the safety and security of your home. From checking to see who is at the door to make sure your home is secure when you aren't there, these home gadgets will help protect your home.
The next thing that these smart home gadgets will allow you to do is save money. Many of these smart home devices are very energy efficient and can be easily adjusted when you are home or out of the house. This will allow you to save on your utilities while also not sacrificing any comfort.
When you are done with this list, visit our lists of the best house plants, best air purifiers, and best home decorating tips. All of these lists will perfectly complement your new smart home upgrades.
Top 25 Smart Home Devices: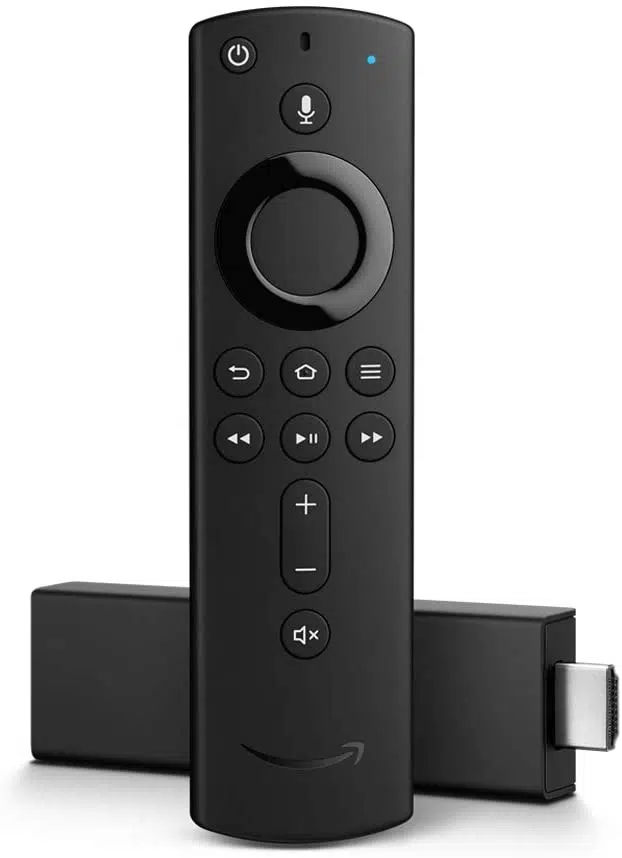 Price: $24.99
Highlights: Control of TV and soundbar with one device, can be used to control other smart home devices, and has Alexa Voice control.
About Smart Home Device: This Fire TV Stick from Amazon is an ideal smart home gadget to enhance the functionality of your home. Not only can you launch apps, movies, and shows through voice control, but you can also control other aspects of your smart home.
For example, you can view your live camera feeds or change room lighting. This device also is compatible with all streaming subscriptions, so get ready to binge-watch your favorite tv series, movies, and more. It is small, compact, and easy to use: simply plug it into the TV, connect to the internet, and get started!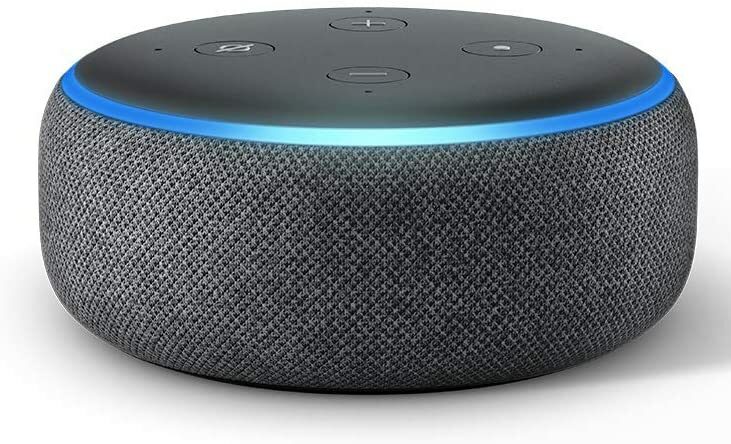 Price: $19.99
Highlights: Compact design, excellent speaker quality, pairable with other echos, with multiple privacy control options.
About Smart Home Device: With this best smart home device, you can stream music from any and all music services. This gadget can also control a number of compatible and connected devices through voice, such as your home's smart locks, thermostats, and more.
And with this Echo, Alexa is always ready to help with the weather, list-making, news information, or setting alarms. This device can even link multiple Echos together for stereo sound and supports intercom options throughout the entire house.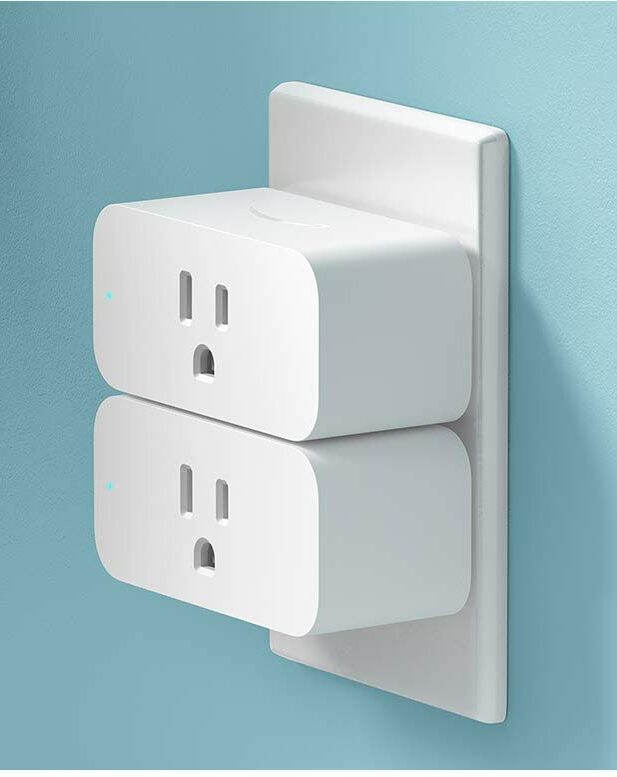 Price: $24.99
Highlights: Struggle and stress-free, Amazon Alexa voice control, and a compact design.
About Smart Home Device: A smart outlet that allows for ultimate personalization and control. With this smart plug, your family can schedule lights, fans, appliances, and more throughout your house. Simply plug it in and pair it with the Alexa app.
Forgot to turn something off before leaving the house? No problem, you can remotely control this plug through the Alexa app from anywhere! Better yet, view energy consumption through the Alexa dashboard and receive tips on home energy savings.
Price: $26.99
Highlights: Has a wireless design, WiFi-enabled, compatible with existing doors, and pairable with Google Assistant and IFTTT.
About Smart Home Device: This smart garage hub is ideal for those wanting to upgrade their garage door system. With this system and the MyQ app, you can monitor and control your garage door from anywhere through your smartphone.
Securing packages, pets, and overall house security is easier than ever at the touch of a button. This smart device also features shared control options for up to four people through MyQ Guest. With all of this, it is no wonder this device made our list of best smart home devices.
Price: $59.99
Highlights: HD smart display and stereo sound, compatible with Amazon Photos and Alexa, and features multiple layers of privacy control.
About Smart Home Device: Amazon offers this Echo Show as an ideal home gadget with endless uses. For example, you can update your calendar, video call family and friends, and control other smart home devices at the touch of a button.
And voice control makes this an ideal device to use when enjoying your favorite authors on audiobook, listening to podcasts, or radio – while cooking, playing board games, and exercising. This home gadget can also display your favorite photos on the HD screen as well as take photos with the open and close camera option.
Price: $49.99
Highlights: Sleek and compact design, delivers full sound with balanced bass, and endless pairing possibilities.
About Smart Home Device: An essential device for upgrading home functionality. This Amazon Echo Dot is ready to assist your family with everything. Ask Alexa questions, set timers, listen to music, and check the weather with voice control and this Echo Dot.
This device also features room drop-in with other Echos, connectivity with other smart devices, and announcement-making at the touch of a button. Best of all is the privacy features, such as the on/off microphone switch. So enhance your living style and get started with Amazon Echo Dot.
Price: $39.98
Highlights: Offers HD video recording and motion detection, designed for indoor use, and is compatible with Amazon Alexa.
About Smart Home Device: This camera system can monitor house security from anywhere through the Blink app and your smartphone. Just install, connect to the internet, and download the app. With this smart camera, you can view, hear and speak to visitors and house pets inside your home through the two-way audio and live feed features.
This system also has a night vision feature for secure monitoring at all hours. Best yet, all motion detection notifications are sent directly to your smartphone, with customizable motion areas available for smarter monitoring.
Price: $27.99
Highlights: WiFi smart LED light bulbs, compatible with Amazon Alexa, Google assistant, and IFTTT, and features approximately 50,000 working hours.
About Smart Home Device: These smart home light bulbs respond to voice control when paired with Amazon Alexa or Google Assistant for optimal lighting control. And with options such as on/off, warm/cold light temperature, brightness from 1% to 100%, timer settings, and more, the lighting possibilities are almost endless!
Control is easy through your smartphone and the Smart Life app for excellent energy savings, which also equals money savings. In fact, with these smart home bulbs, your family can save up to 90% on energy use!
Price: $19.99
Highlights: ETL certified, Alexa and Google Assistant ready, safe for outdoor use, and comes with three different outlets.
About Smart Home Device: BN-LINK offers this product as one of the best smart power strips available. This powerstrip affords more flexibility within your house with its 6.8inch cord and three outlets. The outlets are controllable simultaneously and are ideal for more heavy-duty electrical devices.
Also, control is made simple through the BN-LINK app if you are out of WiFi range. And with smart scheduling and timer settings available, this power strip is ideal for outdoor light control!
Price: $12.29
Highlights: UL certified, compatible with Amazon Alexa and Google Home, and easy do-it-yourself installation instructions.
About Smart Home Device: A smart home switch that is ready to make your life easier. When your hands are full of groceries or entering a dark room, this switch can respond to voice control and illuminate your path for secure and safe living.
When paired through the Kasa app, you can also control this switch remotely. Never again will you waste energy by leaving the lights on! This best smart home gadget also features an 'away mode', which includes random on/off switching to ward off potential intruders.
Price: $16.99
Highlights: Multicolor smart lamp for kid use, compatible with other Amazon Alexa devices, and is very easy to use.
About Smart Home Device: Add creativity and fun to daily routines with this Amazon Echo Glow. This device is ideal for kids and can enhance daily routines through color indication. For example, the Rainbow Timer feature provides visual prompts for task completion and timely morning and bedtime routines.
And the normal timer feature can be used for reading, naptime, and other kids' activities. Kids also have the freedom to choose the lamp color while playing or listening to music. It is no surprise this kid-friendly device is on our list of best smart home devices.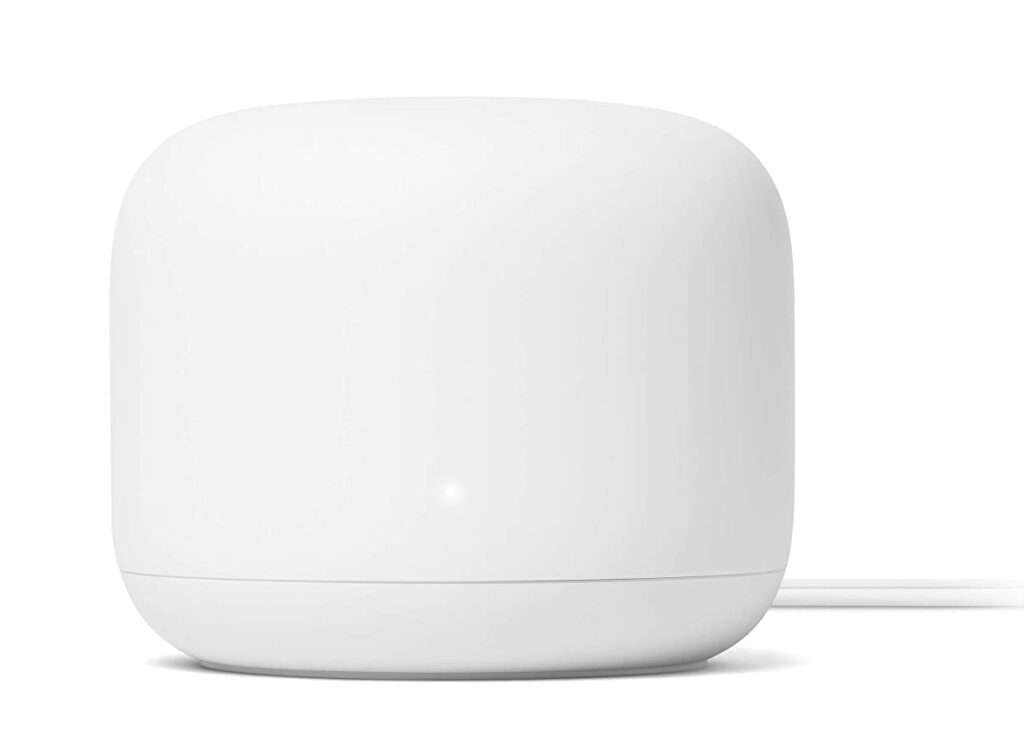 Price: $139.99
Highlights: Provides a strong and speedy signal, is perfect for large homes, and is very stylish.
About Smart Home Device: Google Nest WiFi is the perfect solution for anyone looking to upgrade their home WiFi. The system is designed to provide a strong and speedy signal throughout your house, making it the perfect option for anyone living in a large home. With Google Nest WiFi, you'll be able to enjoy all of the benefits of smart home devices, including fast and easy connectivity.
Price: $179.99
Highlights: Delivers 2K video resolution, features Alexa and Google Assistant integration, and has WiFi connectivity.
About Smart Home Device: If crisp, clear video footage is a top priority for you when it comes to home security, the Arlo Pro 4 Spotlight Camera should definitely be on your radar. This powerful little camera not only delivers 2K video resolution but also features Alexa and Google Assistant integration as well as HomeKit support. Plus, with its WiFi connectivity, you can place this camera just about anywhere in your home for optimal viewing.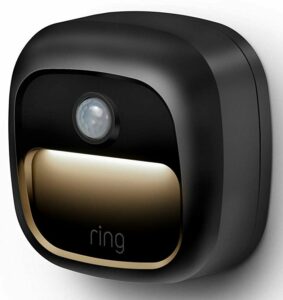 Price: $24.99
Highlights: Battery-powered, motion-based, shines 35 Lumens of brightness, and has lots of customizability and connectivity options.
About Smart Home Device: The Ring Smart Lighting System is the perfect addition to any smart home. It lets you create a network of motion-based security lights for the outside of your home. The step light is battery-powered and shines 35 Lumens of brightness wherever you need a little extra light when motion is detected.
You can add this to any Ring Smart Lighting Starter Kit with Ring Bridge so you can get notifications, customize settings, and connect to other Ring devices – all from the Ring app.
Price: $223.99
Highlights: Has a built-in Alexa, a remote sensor, and the newest version, can play music.
About Smart Home Device: The Ecobee SmartThermostat is the best way to ensure your home is always comfortable. With Alexa built-in, a sleek touchscreen interface, and a remote sensor that helps ensure all the rooms of your house are getting heated or cooled properly, the SmartThermostat is perfect for any home.
You can also use it to play music, all of Alexa's features (including Drop-In and messaging), and Spotify integration. Plus, the remote sensor has a long battery life and a better range. This will allow you to keep your home comfortable and also have a few cool added features.
Price: $149.99
Highlights: Connects to your existing Arlo Smart Home system, features a 180-degree viewing angle, and a 1:1 aspect ratio.
About Smart Home Device: With the Arlo Essential Wired Video Doorbell, you can keep an eye on your home from anywhere. This smart doorbell is easy to install and connects to your existing Arlo Smart Home system.
It features a 180-degree viewing angle and a 1:1 aspect ratio, so you can see who's at the door in great detail. And with Arlo Smart, you'll get tons of features, including advanced motion alerts, 30 days of cloud storage, and more. For even more smart-door technology, make sure to take advantage of our list of the best smart door locks.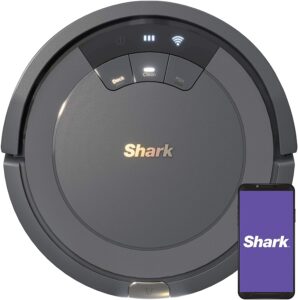 Price: $190
Highlights: Is much more thorough than some other robot vacuums, can easily handle pet hair, and has an easy-to-empty dustbin.
About Smart Home Device: The Shark Ion Robot Vacuum is one of the best vacuums because of how well it picks up pet hair, dirt, and other random debris around the home with a minimum of fuss. The dustbin was also very easy to empty, so you can get on with your day. And you can purchase its charging base with an optional stick vacuum.
Also, to make sure you are staying on top of everything that your vacuum needs, you can get notifications from your vacuum. All of this will allow you to keep your floors looking their best with minimal effort and thought from you.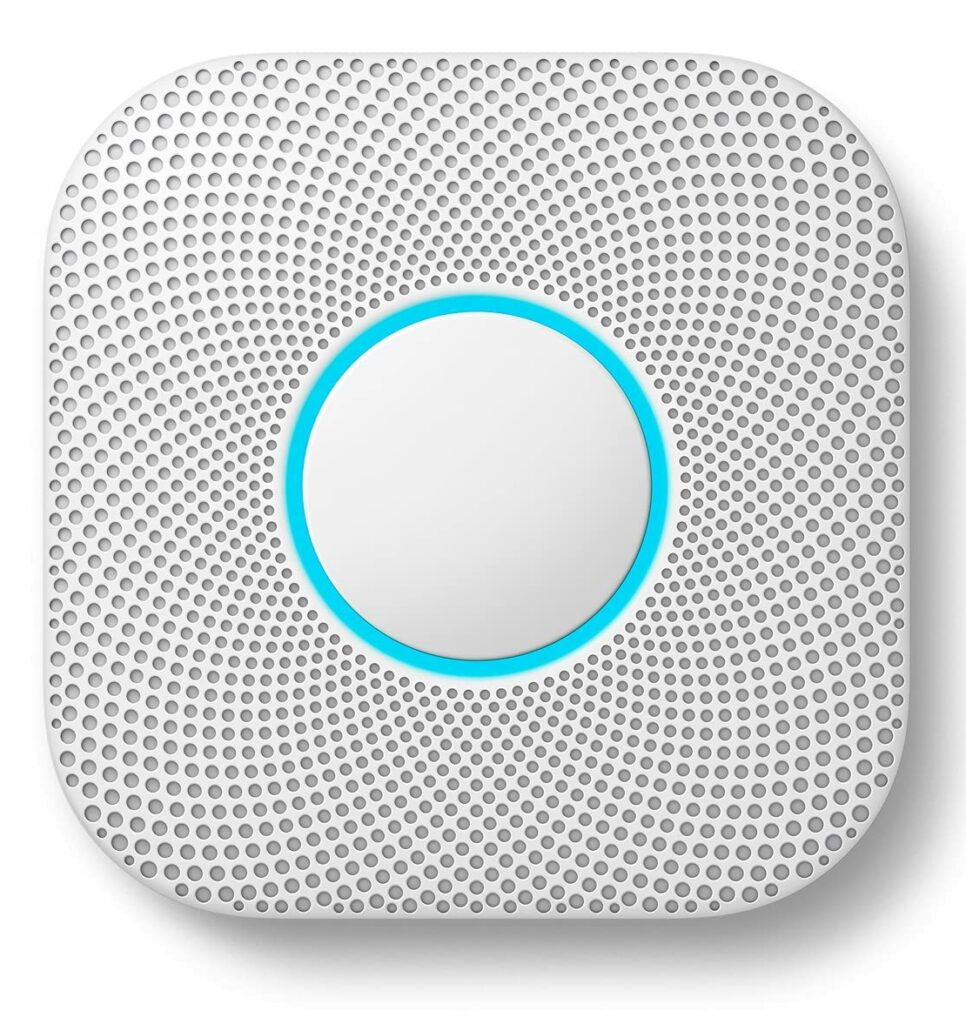 Price: $117.62
Highlights: Let's you know what triggered an alert, has a color-changing LED ring for a visual cue, and can automatically turn on lights.
About Smart Home Device: Google Nest Protect is the top choice among the best smart smoke detectors. It's perfect for keeping your family safe and secure. When it picks up on something in the air, it sounds an alarm and lets you know what room in your home triggered the alert. Plus, an LED ring on the bottom of the alarm changes color in case of an emergency, giving you and the people you live with a visual cue.
Google Nest Protect is also able to integrate with other smart home devices. When synced, your Nest Protect can automatically turn on your lights, making it easier for you to see if there's a real danger or just a false alarm.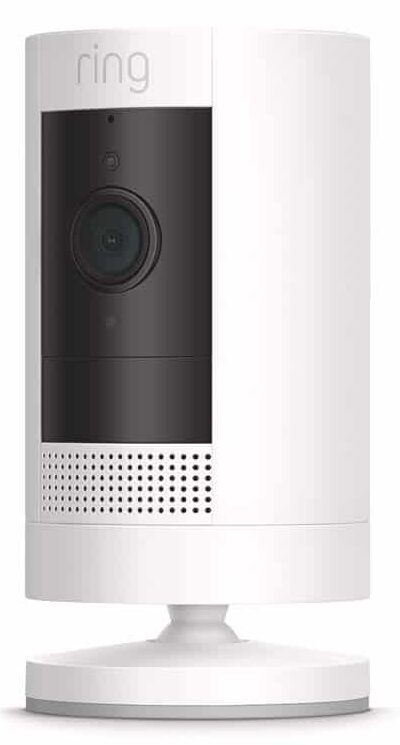 Price: $99.99
Highlights: Features Live View through the Ring app, can be placed on a flat surface or a wall, and on the ceiling with an add-on.
About Smart Home Device: Keep an eye on your home with the Ring Stick Up Cam Battery. This battery-powered camera can be mounted indoors or out and features Live View so you can check in any time through the Ring app.
With a Ring Protect Plan, you can record all your videos, review what you missed for up to 60 days, and share videos and photos. The versatile mounting bracket lets you place the camera on a flat surface or mount it to a wall, and the add-on Mount for Stick Up Cam allows for a ceiling mount.
Price: $59.99
Highlights: Works on your smart devices, gives you real-time updates, and includes everything you need in the box.
About Smart Home Device: The Genie Aladdin Connect is the best smart garage door opener for homeowners who want convenience, security, and peace of mind. With this device, you can operate your garage door from your smart device, get real-time updates on who is accessing your garage, and more. Plus, the Aladdin Connect is easy to use and includes everything you need in the box.
Price: $44.99
Highlights: 14 insightful measurements, is compatible with Apple Health, Google Fit, and Fitbit, and has a large LED display.
About Smart Home Device: The eufy Smart Scale is perfect for anyone looking to keep track of their health and wellness. With 14 insightful measurements, you can track your weight, BMI, bone mass, muscle mass, and more. The scale is also compatible with Apple Health, Google Fit, and Fitbit, so you can easily keep track of all your progress. Plus, the large LED display makes it easy to read for all ages.
Price: $22.99
Highlights: Has LED lights with RGB color changing, WiFi, Amazon Alexa, Google Assistant compatibility, and music sync function.
About Smart Home Device: This 16.4ft smart strip is ideal for use indoors and outside in sheltered garages or patios. One of its best features is the built-in microphone that enables these lights to sync to your music and dance with the beat.
You can also use the Govee Home app for advanced control and settings. Whether that be creating personalized modes for waking and sleeping or using the timer function. These smart lights also respond to voice control or remote control through a smartphone from anywhere in the world, perfect for surprise parties!
Price: $47.99
Highlights: ETL listed, compatible with Amazon Alexa, Google Home, and SmartThings, and requires a neutral wire to install.
About Smart Home Device: This smart home device comes with simple, easy-to-follow installation instructions. And when paired with the app, a full remote control is at your fingertips. You can make lighting schedules, delegate control through device sharing, or even construct specific lighting scenes throughout your house.
And everything is made simpler with voice control compatibility. Never leave lights on during vacation and never come home to a dark house again with this smart switch from Treatlife.
Price: $94.61
Highlights: Monthly energy reports, compatibility with Amazon Alexa, easy-to-use touchscreen feature, and Energy Star certification.
About Smart Home Device: Honeywell makes this WiFi-smart thermostat with a color programmable touchscreen that can match the decor of any room. Also, it features a 7-day flexible program and detailed month-to-month reports while offering energy-saving tips.
It is easy to see why this is one of the best home gadgets, and it is a simple and effective choice for all households and companies looking to monitor and control indoor heating and cooling.
Price: $44.99
Highlights: Compact and modern design, has a 2 MP camera and built-in shutter, and offers motion detection control.
About Smart Home Device: With this smart gadget, you can take full advantage of Alexa's skills. With endless information, entertainment, and music available with simple voice control. This smart gadget also has video call options, allowing you to chat with family and friends with the camera and microphone features.
And feel free to use this device to check the news, live stream music, set timers, add events to the family calendar, and even control other smart devices. It also features compatibility with Amazon Photos and Facebook, allowing you to put your best photos on the smart display.
Best Smart Home Devices Conclusion
While there is some initial investment with some of these different smart home gadgets, you will be glad you made the upgrades in the long run. With all of the energy-saving (which equals more money savings), ease of use, and comfortability that these devices offer, it is a no-brainer. Plus, it is just so cool to control everything from your smartphone, tablet, or with your voice.
Many of these top smart home devices will also make your life easier outside of your home as well. With items like a  voice-controlled speaker that allows you to set reminders and create grocery lists, you can save time and effort on daily tasks. And last but not least, some of these smart home items will allow you to stay better connected with family and loved ones, which no one can put a price on.
So start with one or a few of these different items on this list of the best smart home devices and begin to take advantage of all the benefits that come with them. And if you work from home, these smart home tools become even more valuable and can make excellent additions to your home office as well.
Have you used any of these smart home devices before? If you have, please feel free to share your feedback below.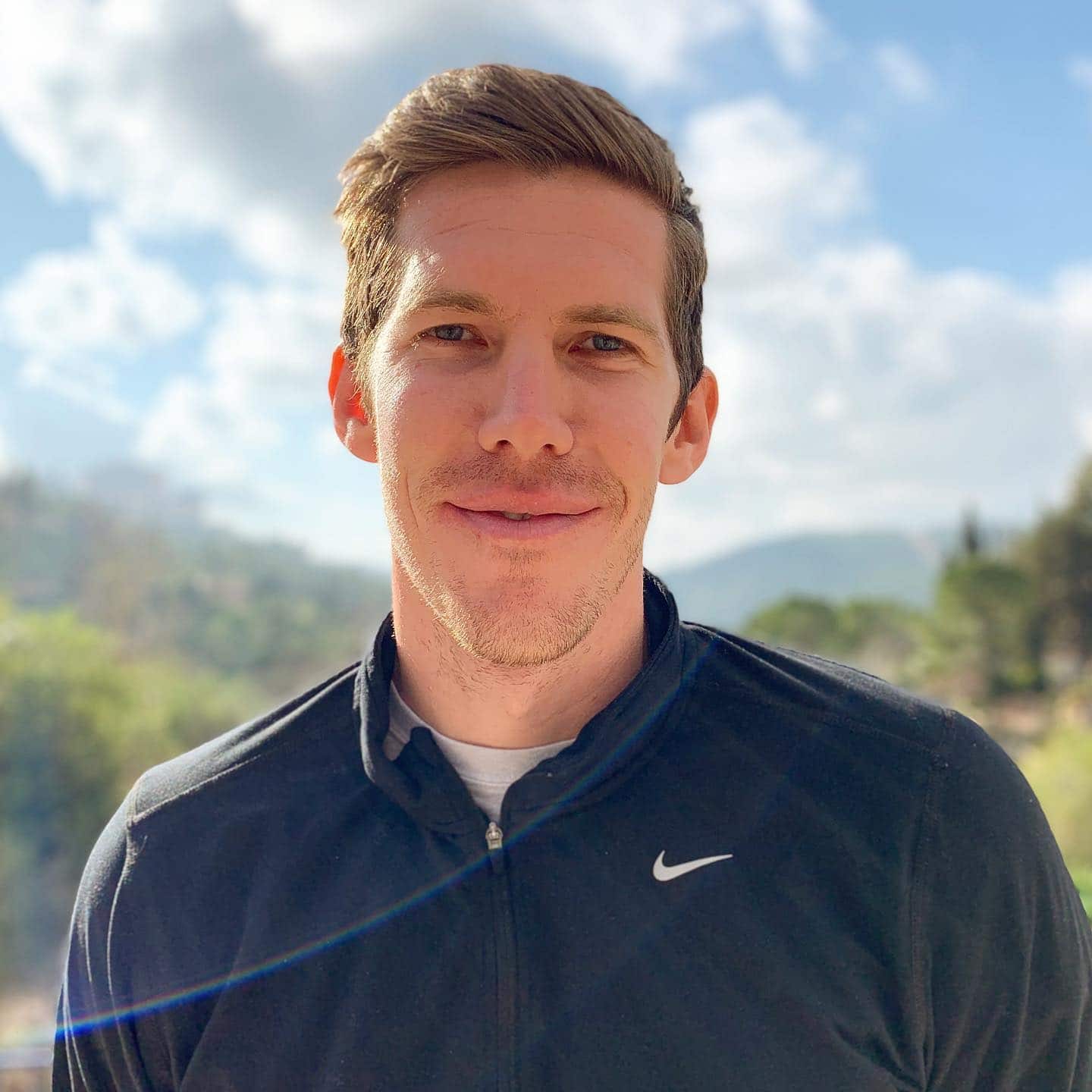 Kyle has a background in sports, fitness/health, and business. However, he also has a passion about researching all topics, and is dedicated to making lists that will help make your life easier.