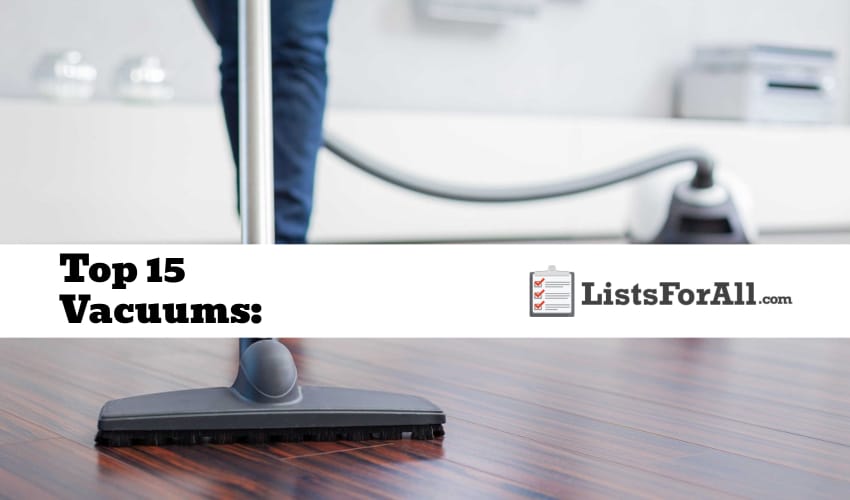 Best Vacuums: Finding the Perfect Vacuum for You
With this list of the best vacuums, you don't have to dread vacuuming anymore. With the power and versatility of these vacuums, you can keep your floors looking their best in a fraction of the time. Also, gone are the days when you have to lug a vacuum from room to room to clean it. These vacuum cleaners are all lightweight and easy to carry and maneuver.
This list of the best vacuums will provide 15 different quality vacuums for you to select from to keep your floors clean. With this list, you can pick a vacuum based on cordless, suction power, weight, brand, and so much more, all of which will help you find the perfect vacuum for you. 
You also don't have to deal with cords anymore if you don't want to. This list also has some of the best cordless vacuums on the market as well. And don't worry about battery life or suction power because these cordless vacuums are not lacking in either of these areas.
So really, it is just up to you and your preference of styles because this list of the best vacuums is the best of the best and has something for everyone. All you need to do is decide which one you like best.
After you are done with this list of the best vacuums, make sure to visit our lists of the best water filters, best coffee makers, and best air fryers to help round out your home. All of these appliances are a must-have for any home.
Top 15 Vacuums: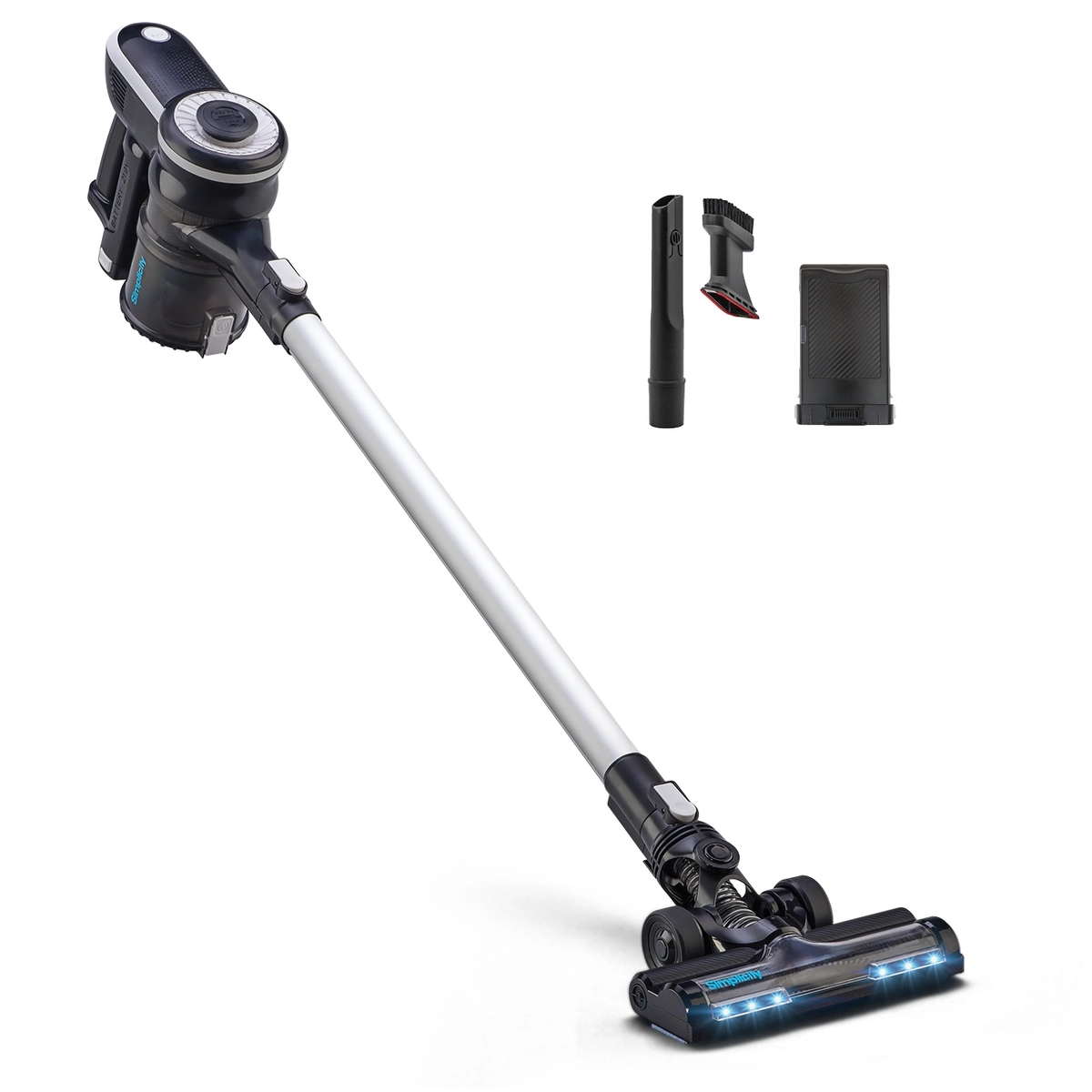 Highlights: Has a run time of 25 minutes per charge, can easily convert to a handheld vacuum, and has a HEPA-rated filter.
About Vacuum: This vacuum cleaner is lightweight, cordless, and easy to maneuver when vacuuming. It also works well on a variety of different surfaces and has a powerful cleaning suction. And if you are in need of cleaning smaller spaces, it can easily be converted to a handheld vacuum. And last but not least, it includes a HEPA media filter to capture parts that are 0.03 microns or bigger, and has a run time of 25 minutes on a single charge.
Highlights: Cleans edges easily, has a large cleaning path, and swivel steering.
About Vacuum: The Bissell 2252 utilizes the latest in scatter-free technology. As a result, this enables this vacuum to pick up dirt and pet hair with no problems. Also, the Bissell comes with swivel steering, allowing it to maneuver around tables and furniture easily.
With a 13.5-inch cleaning path and a six feet long hose (making it an excellent car cleaning product), this vacuum yields excellent cleaning results. This model also comes with a pet cleaning kit for those who own house pets — making this one of the best vacuum cleaners for pet hair. As a bonus, Bissell will also donate up to $10 to the Bissell pet foundation when you purchase this vacuum.
Highlights: Cleans on all types of floors, is great for pet owners, and easily cleans hard floors and carpet.
About Vacuum: A versatile vacuum cleaner, the Hoover MAXLife vacuum can clean both hard floors and carpets with ease. This allows the vacuum to provide maximum results anywhere you need it. What is even more appealing about this vacuum is its MAXLife System. This enables it to last up to three times longer than most other vacuum cleaners.
In addition to its longevity and durability, it utilizes special pet adapters to contend with tough pet hair, making it one of the best vacuums for cat and dog owners. Its Allergenblock technology vacuums dust, pollen, and pet hair with ease. And with its crevice and pet turbo tools, complete with a flexible and pivoting dusting brush, the Hoover MAXLife comes ready to clean floors. Also, as one more added feature, it has an extra-large dirt cup, which helps to make dirty floors a thing of the past.
Highlights: Lightweight and nimble, offers various suction settings, and cleans the air while you vacuum.
About Vacuum: Hailing from Europe, this piece of German ingenuity offers a magnificent vacuum cleaner. As a result of its lightweight size, this vacuum offers excellent maneuverability. Along with being lightweight, it is also very powerful.
With over six suction settings, the 1,200-watt suction power enables this vacuum to clean floors, carpets, and furniture with ease. Other great attributes include the AirClean System, which allows the Miele to not only clean the floor but the air as well. So while you are vacuuming, you are also improving the air quality of your home.
Highlights: This vacuum is versatile, has a longer reach for easier cleaning, and as a bonus, also cleans the air as you vacuum.
About Vacuum: This Kenmore vacuum is another excellent option for multiple types of floors. It is equipped with a two-motor system, allowing you to switch between different surfaces easily. Some of its other highlights are a weight of 14 pounds, a wide sweeper path, and a hose that extends to a maximum of 10 feet.
With all of these features, this vacuum adds a great deal of versatility to cleaning your floor quickly and effectively. Even more appealing is the HEPA filtering system, which reduces air pollutants in the room with a rate of 99.7%. All of this allows this Kenmore vacuum to be considered one of the best vacuum cleaners available today. 
Highlights: Powerful cleaning, advanced swivel steering ability, and easy to switch from carpet to hard floor surfaces.
About Vacuum: This bagless vacuum is built with Advanced Swivel Steering ability and allows for excellent maneuverability. With a HEPA filter, the Shark can also trap up to 99.9% of particles. This is critical when it comes to the cleanliness of your home. Also located on the nozzle are controls that help switch between hard floors and carpets.
So if you have multiple surfaces in your home, you can quickly change between the two and know that you are still getting a quality clean. And while there are numerous other features, there are two more worth highlighting. The detachable pod allows for a deeper clean, and the Power Lift-Away technology allows for easier cleaning in hard-to-reach areas.
Highlights: Traps 99.99% of dust, one of the best cordless vacuums on the market, and has up to an hour of run time.
About Vacuum: Despite its somewhat unusual appearance, this Dyson vacuum is next level. Complete with advancements in the way of machine filtration, the Dyson Cyclone V10 collects over 99.99% of particles, allergens, bacteria, and dust.
This cordless vacuum cleaner has been scientifically proven to trap microns that are 0.3 in size. With up to an hour in total run-time and its advancements in cleaning technology, this is not only one of the best cordless vacuums but also one of the best overall vacuums on the market.
Highlights: Has a three-stage cleaning system, multiple brushes, Dirt Detect sensors, and is WiFi capable.
About Vacuum: The iRobot Roomba 690 Robot Vacuum is perfect for busy people who want to keep their homes clean without any effort. This robotic cleaner has a three-stage cleaning system with dual multi-surface brushes and an edge-sweeping brush that captures both small particles and larger debris from both carpets and hardwood floors.
It's also WiFi capable, so you can schedule and control it right from your smartphone. The Dirt Detect sensors let it know when it needs to do an extra pass, so your home will be clean no matter how much dirt or dust accumulates.
Highlights: Works on any surface in your home, is lightweight, and comes with a variety of accessories.
About Vacuum: This vacuum cleaner comes with an array of accessories, including a washable filter, a wide nozzle, and an XL dust cup. Also, this lightweight vacuum cleaner has a great degree of adaptability. So whether it is rugs, hardwood floors, carpets, or furniture, this vacuum cleans with ease. And that is not all, either! This vacuum can also be used to clean ceilings, lampshades, and cars as well. There is no limit to what the Eureka vacuum can clean, and because of this, it is one of the best vacuums on the market.
Highlights: A lightweight vacuum, low profile design allows for cleaning hard-to-reach areas, and powerful suction.
About Vacuum: Weighing in at 9 pounds, the Oreck XL Commercial Vacuum cleaner can easily be transported from room to room. This vacuum has no limits to its cleaning abilities with powerful suction and multi-floor cleaning. Another great attribute is the low profile design.
This design enables it to reach difficult places while also taking up less space for storage. Complete with a helping hand handle that is easy on the hands and wrists, it is easy to see why this vacuum lives up to its hype as being one of the best vacuums on the market.
Highlights: Versatile and lightweight, powerful motor, and can easily convert between free-standing and handheld.
About Vacuum: A lightweight vacuum cleaner that enables carrying with ease, it also converts from a free-standing vacuum cleaner to a handheld cleaner for hard-to-reach places. This will allow you to easily maneuver the vacuum as you clean and then quickly transform it from free-standing to handheld. It is also equipped with a 600-watt high-powered motor that generates up to 20,000 PA.
And don't worry about the power making it too loud. This model is plenty quiet and won't disturb others while vacuuming. Complete with HEPA filtration and nylon bristles that do not touch the floor, this vacuum cleans well on all types of floors. Lastly, this vacuum comes with a V-Shaped brush attachment that makes vacuuming in corners a breeze.
Highlights: It is cordless, has a 25 minute run time, has a very quiet motor, and can clean on all surfaces.
About Vacuum: This is one of the best cordless vacuums on the market. Regardless of wet or dry flooring, this vacuum cleans all sorts of stains, messes, and spills. From carpets to tile to hard floors, there is nothing this cordless vacuum cannot clean. Complete with a hands-free self-cleaning system, the Tineco iFLOOR3 cleans itself!
And perhaps the greatest attribute of this vacuum cleaner is its quiet motor. This enables you to vacuum without the loudness associated with some other vacuums on the market. And, with up to 25 minutes of charge time, you will have plenty of juice to vacuum your whole home if needed.
Highlights: Versatile, easy-to-use, and is a Cordless Stick Vacuum that can easily be transformed into a handheld vacuum.
About Vacuum: The BLACK+DECKER Vacuum is perfect for anyone who wants an easy-to-use, versatile vacuum. This 2-in-1 Cordless Stick Vacuum can be easily transformed into a handheld vacuum, making it the perfect choice for cleaning tight spaces or stairs. It's also one of our top picks for a handheld vacuum because of its thoughtful design – the debris collects in the dustbuster, which turns into the collection canister when you're using the upright-style vac.
Highlights: Powerful, versatile, and has a detachable hand vac.
About Vacuum: The Samsung Jet 70 Vacuum is a powerful and versatile cleaning tool for your home. Whether you're dealing with carpets or hardwood floors, this vacuum has the power to get the job done. With its detachable hand vac, it's easy to clean tight spaces and corners, so you can get your whole house clean in no time.
Highlights: Navigates around obstacles, covers every inch of your floor, and has a smartphone app.
About Vacuum: The Roborock S7 is the perfect robot vacuum for those who want a thorough cleaning. It navigates smoothly around obstacles and covers every inch of your floor. The smartphone app makes it easy to use, and the child lock ensures that your little ones won't accidentally start it up. And the Roborock S7 is also great for cleaning carpets – the pad automatically lifts when it senses carpet to prevent wetting it.
Best Vacuums Conclusion
While you may not look forward to vacuuming, there is something about having clean floors to walk around on. With one of the vacuum cleaners from this list, you will spend drastically less time vacuuming and much more time enjoying clean floors. This will allow you to spend more time enjoying your home, rather than cleaning it.
Also, living in a clean home is so much more enjoyable. Whether you are watching your favorite TV show or reading a book, there is just something about doing it in a clean home that makes it that much better. And as many of these vacuums also help clean the air in your home, you can also help improve your breathing and overall health with one of these top-of-the-line vacuums.
Have you used one of these vacuum cleaners before? If you have, we would love to hear your feedback in the comments below. So please feel free to share your thoughts.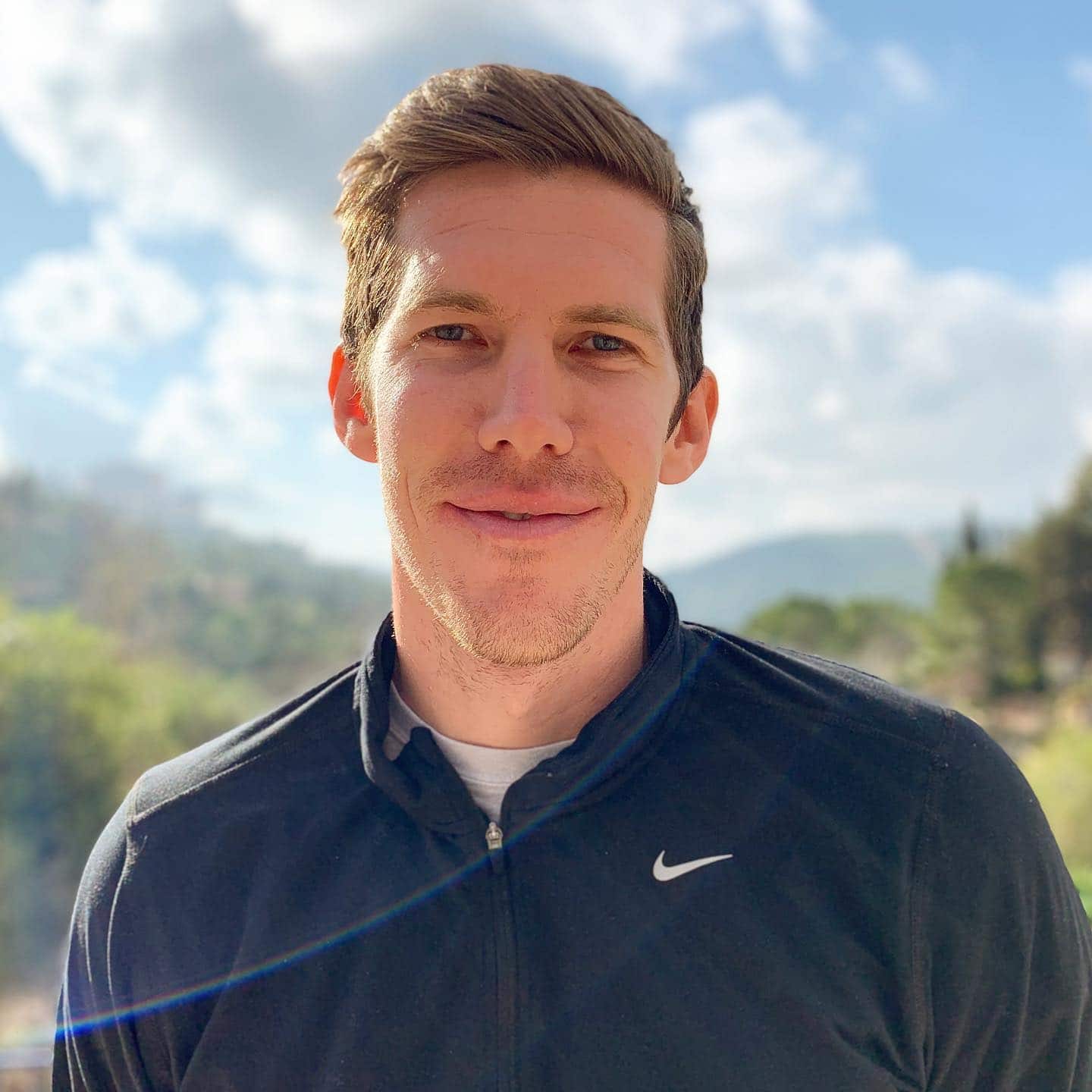 Kyle has a background in sports, fitness/health, and business. However, he also has a passion about researching all topics, and is dedicated to making lists that will help make your life easier.