Best European Destinations: The Top 20 List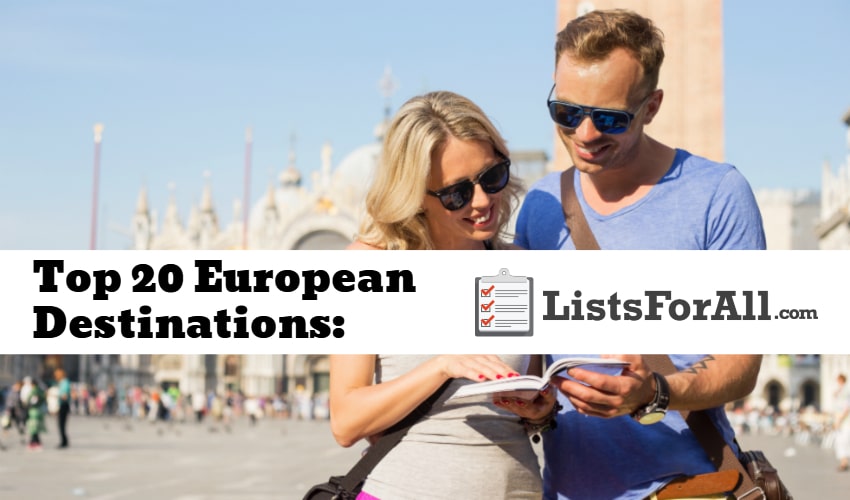 European Destinations: 20 Must See Places
From its languages, to its culture, to its topography, Europe is a diverse and varied continent. Thankfully, because of those differences tourists are left with a wealth of visiting options. In this list of the best European destinations we have assembled the best places to visit in Europe.
Whether you are looking for a tried and true favorite or are looking for something more off the beaten path, there is sure to be a European destination on this list that speaks to you. And thankfully, many of these destinations are just a short hop, skip, and a jump away from each other, so if you have the time you can visit more than one!
Planning a trip to the U.S.? Checkout our list of the Best States to Visit as well.
Top 20 European Destinations:




Bavaria, Germany
Located in southeast Germany, Bavaria is the largest of Germany's states. Full of European history, the region is picturesque and scenic. Popular attractions include Nuremberg, Munich, and Neuschwanstein Castle. The Danube is also easily accessible, and traditional, local beers are easily attainable.
More Resources and Info:




Brussels, Belgium
Easily accessible, Brussels has been nicknamed 'The European Village' because of its plethora of museums, parks, walks, and restaurants. The Grand Place (along with its amazing flower carpet) is a popular attraction, as are the chocolates and beers.
More Resources and Info:




Andalusia, Spain
Making up the southern portion of Spain, the region of Andalusia is home to popular and historic cities like Cordoba and Seville. Gastronomy lovers will find their home here and the warm weather and picturesque villages add to the charm and appeal of the area.
More Resources and Info: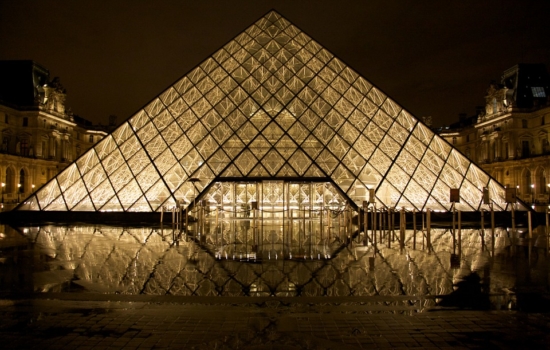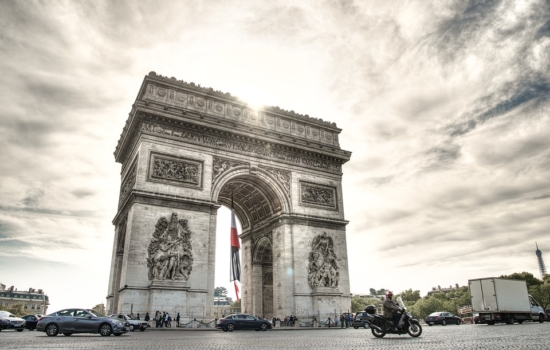 Paris, France
Paris is the most visited city in the world for good reason – it has something for everyone. Well-known sites include Notre Dame, the Eiffel Tower, the Louvre, and the Seine, but the food and café culture are the real stars of the show. The City of Lights is not to be missed if you are anywhere in western Europe.
More Resources and Info:




Amsterdam, Netherlands
Home to world-class museums and miles and miles of scenic canals, Amsterdam is a beautiful blend of old and new. From traditional tulips and clogs to cutting edge food and drinks, there is something for everyone in Amsterdam. While there, do as the locals do and rent a bike for some scenic cycling.
More Resources and Info:




London, England
With some of the most notable landmarks in the world, London is a great place to visit. You have sightseeing galore with Big Ben, Buckingham Palace, The Eye, and so much more. Along with a bustling night life and great restaurants, you will be able to find exactly what you are looking for in London.
More Resources and Info:


Santorini, Greece
According to legend, Santorini was at one point home to the lost city of Atlantis, which long ago fell into the ocean depths. Santorini consists of a two inhabited islands and multiple islets. These islands provide some of the most breathtaking ocean and beach views that you can get in the world.
More Resources and Info:




Salzburg, Austria
The birthplace of Mozart, Salzburg is a small city that packs a big punch. Hohensalzburg Fortress towers above the town and provides scenic overlooks at every turn. Salzburg was also the filming location for the Sound of Music, making this a great stop for fans of the movie. If possible, try to visit during Christmas season – Salzburg has a number of top-notch Christmas markets.
More Resources and Info: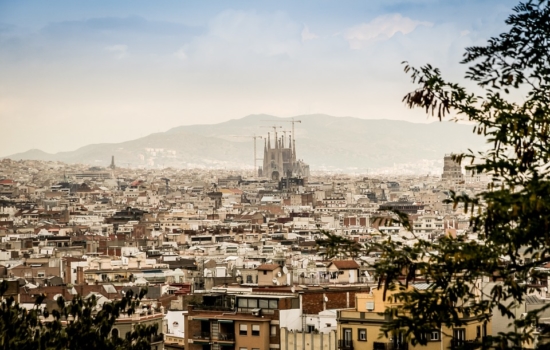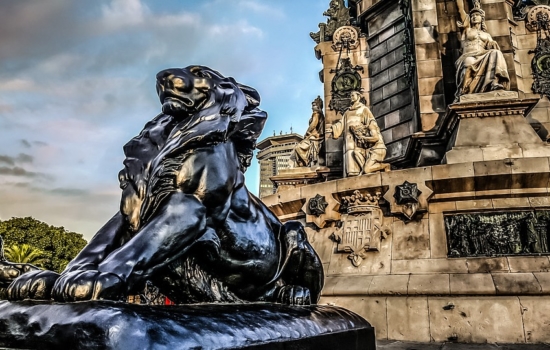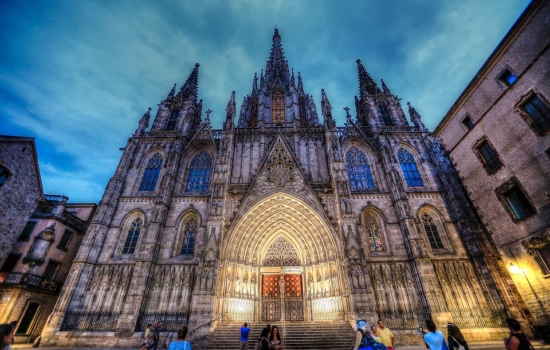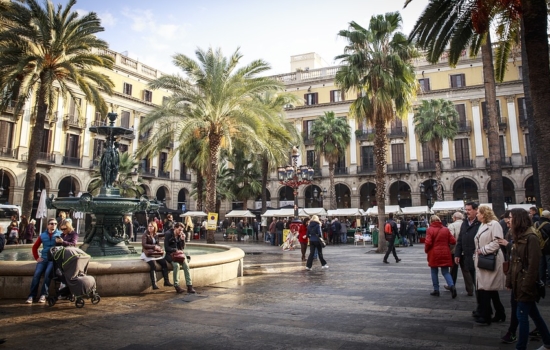 Barcelona, Spain 
If you are looking for a city that is full of culture and life, look no further than Barcelona. Filled with historic sites as well a modern buildings, shows, and activities, there is something for everyone in the exciting city of Barcelona. Just make sure that you plan enough time into your trip to be able to see it all!
More Resources and Info:




Bruges, Belgium
Chalk full of great European history, Bruges was a must for this list of the best European destinations. You will be able to spend days exploring sites like Burg Square, Belfort, The Markt, and you will just be scratching the surface of this great city. Along with sightseeing there are restaurants and hotels that will make you never want to leave.
More Resources and Info:




Copenhagen, Denmark
Featuring picturesque canals and stylish Danish design, the city of Copenhagen is a walkable (and bikable!) city. Popular sites include the amusement park Tivoli, the free town of Christiania, and the many palaces and castles in the region. Noma, the best restaurant in the world (as determined by the British Restaurant Magazine) for 2010, 2011, 2012, and 2014 is also located in Copenhagen.
More Resources and Info:



Lisbon, Portugal
If you are looking for a city that offers a little of everything, Lisbon has you covered. With beaches, museums, attractions, hiking, and so much more, you will not be wanting for adventure. Having Lisbon on our list of the best European destinations was an easy choice for more reasons than one.
More Resources and Info:




Prague, Czech Republic
The city of a hundred spires, Prague is a feast for the senses. Ancient and modern at once, some of Prague's most visited attractions include the Old Town Hall, the Charles Bridge, and the Palace Gardens. Get your camera ready, because there are stunning photo ops around every corner in Prague.
More Resources and Info: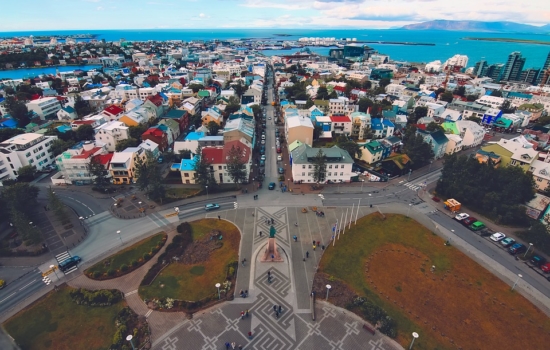 Reykjavik, Iceland 
One of the smaller cities on this list as far as population goes, Reykjavik still has a ton to offer. With some of the best views on the planet to fine dining, this European destination is going to definitely be worth the trip. Add in all of the city festivals and picturesque scenery, and you will be booking your trip to Reykjavik in no time.
More Resources and Info:




Budapest, Hungary
The capital of Hungary, Budapest is full of UNESCO World Heritage sites. Trinity Square, the Mathias Church, and the Buda Castle district are all popular sites. Interestingly, Budapest is also rich in thermal springs, making the area great for health and wellness.
More Resources and Info:




Saint Petersburg, Russia
Rich in history and culture, the city of Saint Petersburg has one of the best opera and ballet scenes in the world. Extravagant palaces, a bustling nightlife, and renowned museums add to the appeal of the city. For a unique European experience, St. Petersburg is a must-see.
More Resources and Info:




Athens, Greece 
If you love history, or simply enjoy beautiful breathtaking views of the ocean, Athens is the place for you. Home to structures that have been around for thousands of years and were the center of the known world at one time in history. You will have days of sightseeing. Now add in some of the best beaches in the world, a thriving night life, and Mediterranean cuisine, and it is sure to not disappoint.
More Resources and Info: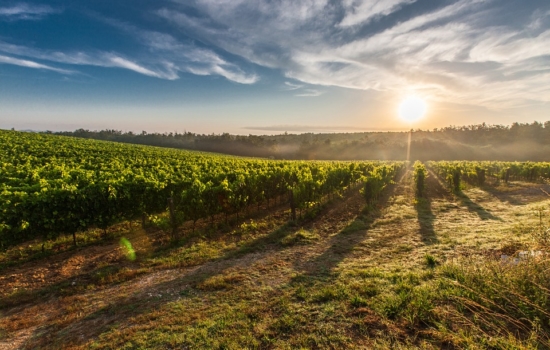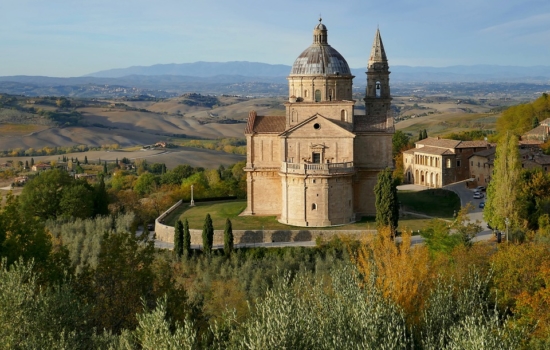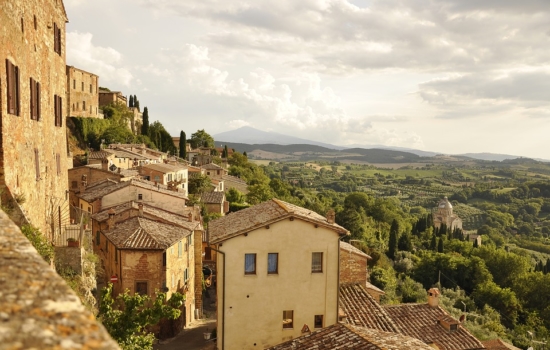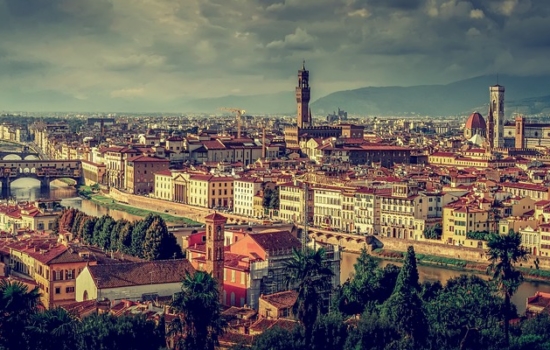 Tuscany, Italy
Home to cities such as Florence, Pisa, and Lucca the area of Tuscany in northwestern Italy is often photographed for its rolling hills and vineyards. In addition to hills and vineyards, however, the area also boasts a number of cultural attractions, including Renaissance palaces, da Vinci and Michelangelo masterpieces, and the famous leaning Tower of Pisa.
More Resources and Info:




Valetta, Malta
A fortress city, Valetta's grid of narrow streets showcase some of Europe's best art and architecture, all while being surrounded by the blue waters of the Mediterranean. Quaint shops and fascinating museums add to the appeal of Valetta, and the rural outskirts of the city are the perfect place to see charming villages.
More Resources and Info:




Madrid, Spain 
Also located in Spain, Madrid does not take second fiddle to Barcelona or any other destination on this list. Madrid offers something for everyone. So whether you are looking for fine dining and nights out, or history and sightseeing, you will have plenty of great options for both. If you plan it right, you may be able to visit both Barcelona and Madrid on the same trip.
More Resources and Info:
Best European Destinations Conclusion
If you are planning a trip to Europe we would suggest trying to squeeze as many of these destinations into your trip as you can. Our goal with this list of the best European destinations was to provide some great options throughout Europe. That way hopefully you will be close enough to at least visit a couple of them in the same trip.
Have you been to one of these places? We would love to hear your feedback in the comments below!