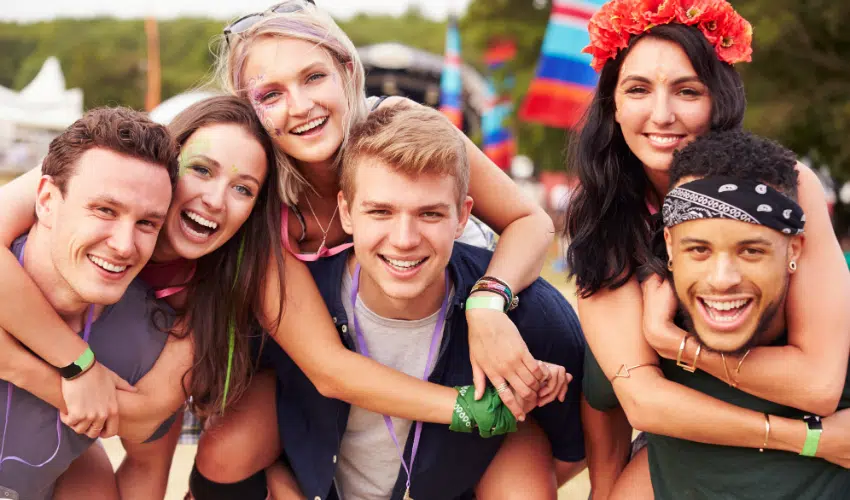 Featuring fun, comradery, and of course, great music, music festivals are a favorite pastime for many. In this list of the best music festivals we detail ten of the best live music events in the world. From jazz to EMD to pop to rock, the music festivals on this list cover virtually every musical genre.
The great music these events offer is only highlighted with the setting – many of the festivals on this list are situated on prime real estate, making the scenery watching just as enjoyable as the people watching.
No matter the setting, however, all of the festivals on this list all provide a unique and memorable music experience. What are you waiting for? Get your credit card ready and book those tickets!
List of the Best Music Festivals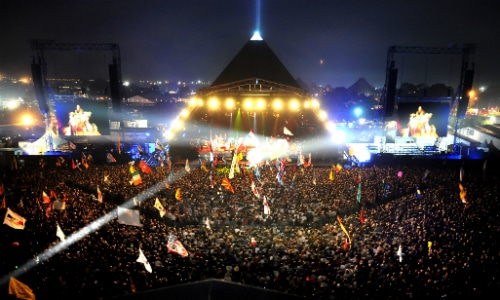 Glastonbury 
The Glastonbury Festival of Contemporary Arts is a well-known and diverse festival that features everything from contemporary music acts like Kayne West and Deathcab for Cutie to dance, comedy, and theatre. The sheer number of stages and performers makes this five day festival a bucket list festival for music lovers of every genre.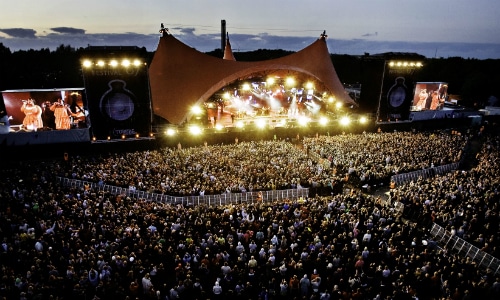 Roskilde 
One of the largest music festivals in Europe, the Roskilde Music Festival in Roskilde, Denmark features an electric lineup of well-known and up and coming artists. The four day festival is packed with fun-loving campers, and a naked run around the campsite has become a festival tradition.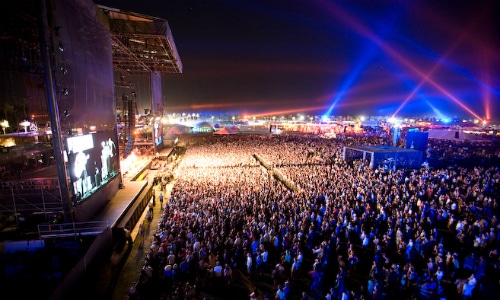 Coachella 
Located in the desert setting of Indio, California, Coachella, or the Coachella Valley Music and Arts Festival, is well-known for good reason – its lineup is arguably the best in the business. The festival takes place over two consecutive three-day weekends, and both weekends are filled with music, art, fun, and entertainment. If you can make it, Coachella is not to be missed.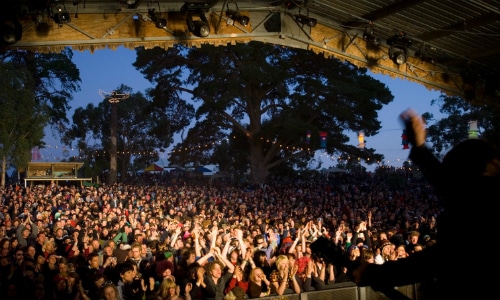 Golden Plains 
A welcome respite from many of the highly commercialized music festivals, the Golden Plains Music Festival in Meredith, Australia takes place in a natural amphitheater and features a laid-back, relaxed vibe (the festival encourages camping wherever you like, and suggests bringing along a coach or two for comfortable seating). The autumn festival features a fun, electric lineup, but admission to the festival is based on a ballot system, so cross your fingers.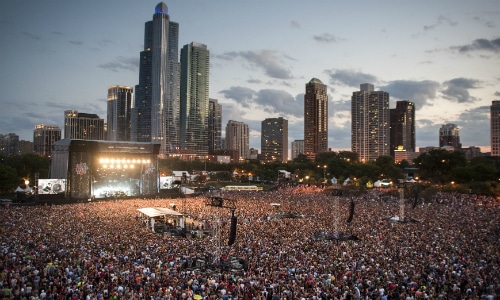 Lollapalooza 
A four day music festival in Chicago, Illinois, Lollapalooza's stages boast an electric lineup of artists. The 2015 lineup featured headliners Paul McCartney, Metallica, and Florence + the Machine, as well as a number of other great acts. Add in the food, weather, and atmosphere of a Chicago summer, and Lollapalooza is a truly great experience.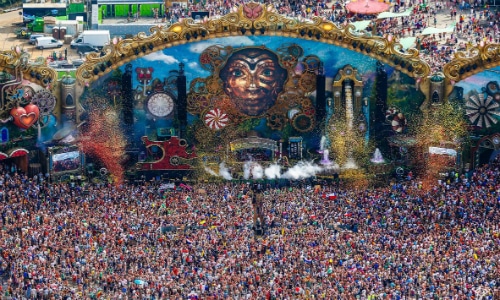 Tomorrowland 
Located in Boom, Belgium, the Tomorrowland Music Festival is a must-go-to festival for electronic dance music lovers (or anyone who just wants to have a good time). Attracting EDM lovers from around the world, Tomorrowland boasts large crowds and an impressive lineup spread out over 15 spectacular stages. Tomorrowland sells out almost instantly, however, so be ready to pounce when tickets become available.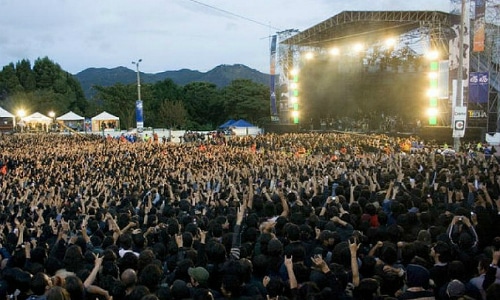 Rock Al Parque 
A free (free!) rock music festival in Bogotá, Columbia, Rock Al Parque features rock, punk, ska, hardcore, and metal groups from across the Spanish speaking world. The three day festival draws huge crowds, and the fun-loving atmosphere and great weather add to the appeal.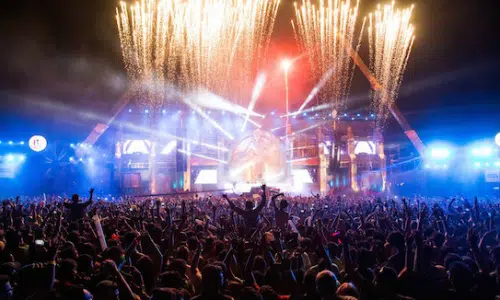 Sunburn Festival 
One of the biggest music festivals in Asia, Sunburn Festival is located near the beautiful, sandy shores of Goa, India. An EDM festival, Sunburn features big name electronic music artists in a fun, party-scene atmosphere. If EDM is up your alley, Sunburn is a must.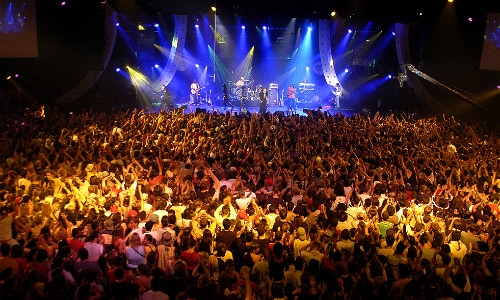 Montreux Jazz Festival 
Founded in the 1960s, the Montreux Jazz Festival has featured legends like Ella Fitzgerald and Miles Davis. Over the years, the festival has evolved to include blues and rock artists, all on the charming shores of Lake Geneva. The now two-week long lineup attracts visitors from around the world, making the festival a bucket list item for any jazz enthusiast.
Hangout Fest 
You can pack light for Hangout Fest – the festival takes place on the beautiful beach of Gulf Shores, Alabama, making standard festival attire nothing more than your favorite swimsuit. The festival lineup includes everything from country to rock, providing festival-goers with a fun and eclectic lineup. For an always fun time, Hangout is the place to be.
Best Music Festivals Conclusion
Hearing your favorite band in person can be a moment you remember the rest of your life. Add in the energy of thousands of other people and the environment of a music festival and you are really talking about something that you will never forget.
Whether you have never been to a music festival before or are an avid music festival goer, we highly suggest that you pick one or two of the festivals off of this list to attend.
We would love to hear how your music festival experience went in the comments below.