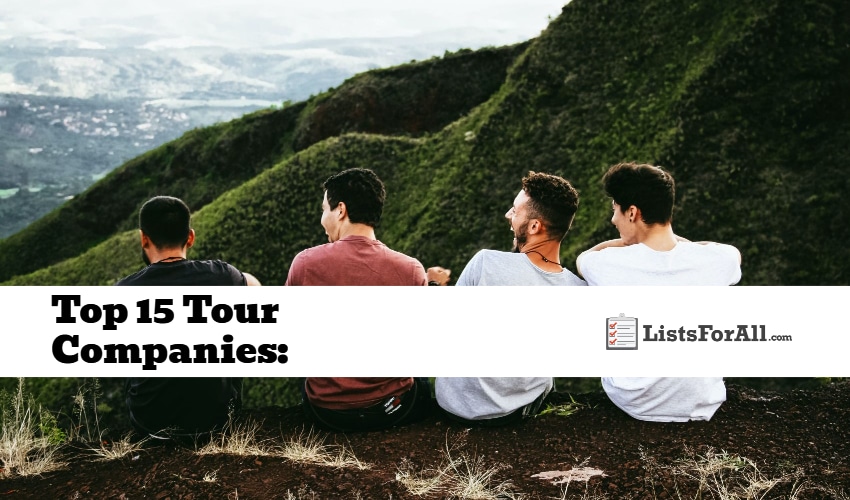 Best Tour Companies: Finding the Perfect Tour Company for You
Traveling can be an exciting and memorable journey full of wonder, but a lot of a trip's success is determined by planning and knowing what to see and do. And that is where this list of the best tour companies can help you out.
This list of the best tour companies will highlight the top options and allow you to find the perfect tour company for your travels. Whether you are looking for adventure, budget-friendly, or whatever, this list of the top tour companies will have you covered.
And when you finish with this list of the best tour companies, visit our lists of the best travel sites, best travel accessories, and best travel blogs for even more excellent travel-related content.
Top 15 Tour Companies:

Highlights: Membership-based tour company, experienced tour editors, and plenty of activities and things to do on each trip.
About Tour Company: Planning an unforgettable travel experience has never been easier with Prior Tour Company. For the modern-day explorer, Prior is a membership-based travel planning company designed to make planning and booking your dream trips effortless.
Their team of experienced tour editors and experts have curated experiences from the likes of culinary, fashion, art, and history to provide you with one-of-a-kind inventive itineraries for every traveler's individual needs.
Highlights: Trips on every continent, quality customer service, and groups typically 12-16 people in size.
About Tour Company: Exodus Travels is your ticket to the ultimate travel experience, no matter where you want to go. With trips spanning every continent and award-winning customer service, Exodus Travels makes exploring the world easier than ever.
Small group tours let you travel in confidence and explore new places with the support of experienced local guides. Your group will typically be 12-16 people, making it intimate enough for each traveler to feel their personal connection with the adventure while still getting the opportunity to learn from their fellow travelers.

Highlights: Destinations all over the globe, experienced local guides, and a personalized experience.
About Tour Company: This award-winning group travel experience is full of cultural exploration and unforgettable moments you'll remember for a lifetime. From destinations all over the globe, including Europe, North, and South America, there's no shortage of adventure. Their experienced local guides have deep relationships with the communities they visit, giving you a more personalized experience.
Highlights: Over 45 years of experience, a large number of trip options, and respect for local communities and cultures.
About Tour Company: With over 45 years of experience, World Expeditions has been providing travelers with the opportunity to explore new places, challenge themselves and experience something different. All of their active itineraries on every continent are tailored to match your interests and created following their Thoughtful Travel Charter.
This charter emphasizes respect for the environment, sustainability, having a positive impact on local communities, protecting wildlife, and more – ensuring that you will leave each destination better than you found it. You can choose from a range of trips themed around mountaineering, rafting, cycling, hiking, and more.
Highlights: Educational trips, unique vacations, and plenty of culture and history on every trip.
About Tour Company: This top tour company believes that traveling should be about learning and experiencing, not just sightseeing. That's why they offer unique vacations that dive deep into each destination, giving you a real perspective of the destination's culture, history, and more. EF Go Ahead Tours leverages local experts and educators to provide an educational experience like no other.
Highlights: Private trips, perfect for the family or a group of friends, and trips tailored specifically for you.
About Tour Company: Ready to explore the world with those closest to you? Look no further than Kensington Tours. They provide private group trips tailored to your interests, so you can have a stress-free and unforgettable experience. Whether you're looking for family time or an adventure with a couple of friends, Kensington Tours has got you covered.

Highlights: Variety of types of trips, caters to all kinds of travelers, and is budget-friendly.
About Tour Company: As one of the top tour companies around, G Adventures caters to all kinds of travelers, whether solo or with a group. With low prices for accommodations, meals, and other activities, G Adventures keeps costs down so you can get more out of your vacation. Choose from an array of experiences that perfectly suit your interests and travel style.

Highlights: Partnered with National Geographic, cruise ships and sailing yachts, and custom-designed expeditions.
About Tour Company: For over five decades, Lindblad has partnered with National Geographic to offer some of the most amazing vacation tours around the world. From cruise ships to sailing yachts, their fleet offers something for everyone, and their custom-designed expedition ships can take you places you've never experienced before.
Not only are the actual amenities of their ships well-appointed and luxurious, but they specialize in remote locations offering guests up-close wildlife encounters – a sight you won't be able to experience elsewhere. Get up close and personal with seals and other sea life off the Falklands, or explore the Marquesas Islands like never before.
Highlights: Trips tailored to fit your unique needs, luxury accommodations, and destinations all around the world.
About Tour Company: Since 1962, Abercrombie & Kent has been making vacationers' wishes come true with unforgettable adventures across the globe. Whether you're interested in a private jet trip around the world or luxury chartered cruises, each trip is tailored to fit your unique needs.
With trips offered to over 100 countries and all seven continents, you'll have plenty of opportunities to explore the most amazing places on earth.

Highlights: Respects local communities, offers special tours for ages 18-29, and is dedicated to making a positive impact on travel destinations.
About Tour Company: Are you looking for a travel company that not only delivers amazing experiences but does so with the utmost respect for local communities and the environment? Intrepid Travel is your answer. This top tour company focuses on sustainability and diversity through its dedication to making a positive impact in the places we explore.
Younger travelers are especially drawn to Intrepid because they offer unique programs and tours specifically geared toward people aged 18-29 – though no matter what age you are or who you're traveling with, there's an exciting array of trips available. Choose from family-focused trips, yoga retreats, multi-country adventures, and more.

Highlights: Feature hidden gems around the world, small groups and private trips, and luxury travel itineraries.
About Tour Company: Salt & Wind Travel offers outstanding customized small group tours and private trips so that you can experience the world like never before. Their carefully crafted packages will give you exclusive access to some of the most hidden gems around the world. They specialize in luxurious itineraries for Mexico, Italy, France, Spain, California, and Hawai'i.
Highlights: Luxury cycling trips, a wide range of options, and well-planned out.
About Tour Company: DuVine Cycling is a luxury small-group tour company that provides guests with the ultimate bike touring experience available worldwide. Whether you're looking for an all-biking trip, a cycle and sail tour, or something adventurous like multi-sport excursions – they have you covered with their comprehensive range of options.
They provide top-quality name-brand bikes and arrange luxury boutique accommodations during your journey. Everything from hotel partners to meals, route planning, and even professional guides are part of the travel package.
Highlights: Expertise in Latin America and Antarctica, excellent group tour packages, and all-inclusive pricing options.
About Tour Company: Ready to take the trip of a lifetime? With Chimu Adventures, you can explore the majestic polar regions of the world with incredible group tour packages. Whether you're looking for an Arctic journey or an Antarctica expedition, Chimu Adventure has something for everyone.
What makes traveling with Chimu Adventures so special is their all-inclusive prices – meaning all your accommodations, meals, and even activities are taken care of, and you can just sit back and enjoy your trip.

Highlights: Culture-themed trips, unique adventures, and very engaging.
About Tour Company: Be curious and follow your dreams with Atlas Obscura's inspiring trips around the world. They curate engaging arts and culture-themed trips that are designed to stir a spark of creativity and intrigue in you.
Their carefully crafted itineraries include a global range of exciting experiences, from exploring Romania's grand castles to tracking wolves in Sweden's forests or discovering traditional onsen and metalworking artisans on Japan's Sado Island.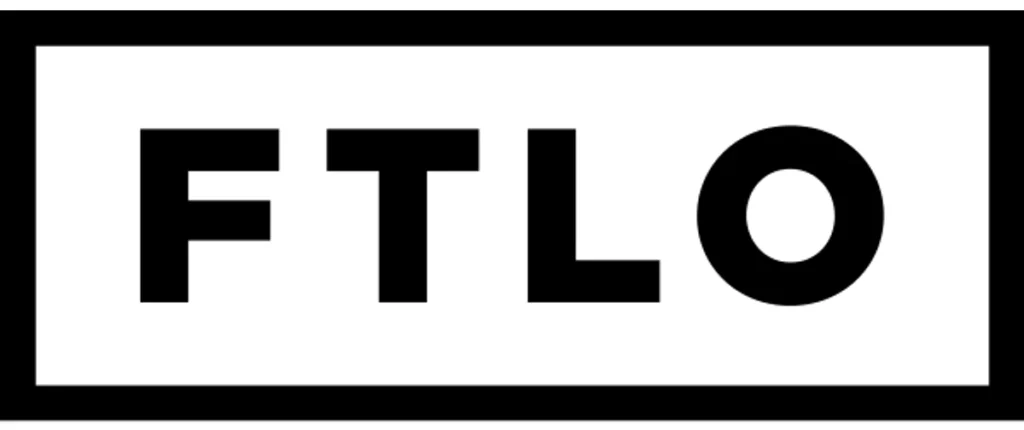 Highlights: Great way to meet new people, geared for ages 25-39, and has plenty of travel options.
About Tour Company: Looking for a fun and fast way to meet new people and explore the world? For the Love of Travel has the perfect tour packages for solo travelers ages 25-39. Their trips bring together a balanced number of all genders and people from all walks of life. Also, over 80% of their guests are solo travelers, so you can look forward to meeting new friends quickly and easily.
Best Tour Companies Conclusion
Finding the perfect tour company for your travel needs can be a daunting task, but with this list of the best tour companies, you will be well on your way to having an incredible travel experience.
With one of these amazing travel companies, you can start new adventures and begin to make memories that will last a lifetime.
Have you used one of these tour companies before, or have one that you think should've made this list? If so, please comment below.