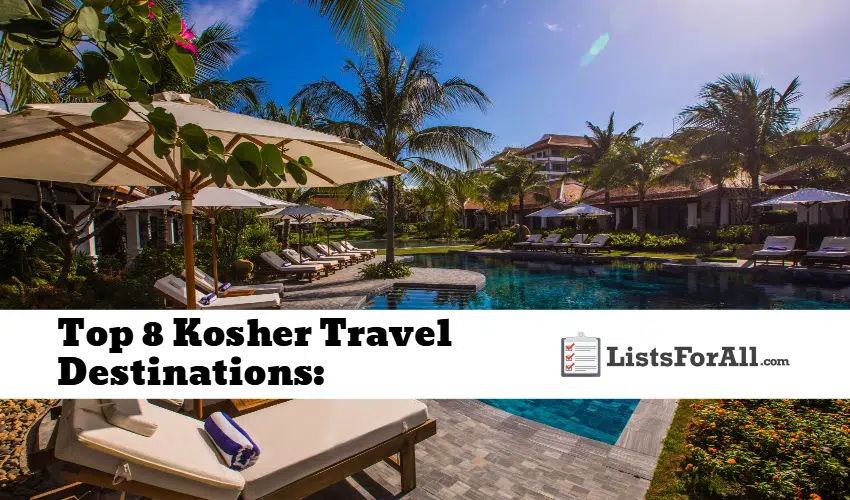 Best Kosher Travel Destinations: Finding the Right Kosher Travel Destination for You
Kosher travel is a must for Jewish observers who vacation during the Pesach holiday. Sometimes it can be hard to choose, though, as there are many kosher programs out there. You can go pretty much anywhere in the world. So how do you decide? This list of the best Kosher travel destinations will lend you some help and allow you to enjoy an amazing Kosher trip.
This list of the best Kosher travel destinations will highlight the top Kosher destinations from around the world. Whether you are looking for something relaxing, event-filled, or whatever, this list of the top Kosher travel destinations will have you covered. 
A kosher Passover program only gets nominated as the "best" by providing everything the Jewish traveler needs. These Kosher destinations will provide the right foods, adequately prepared rooms, activities, religious services, and more. Along with checking all of these boxes, they also come with plenty of comfort, relaxation, and fun. So use this list of the best Kosher travel destinations and figure out which of these top 8 places is suitable for you and your family.
After you decide on a location, make sure to use your list of the best travel sites, the best travel blogs, and the best travel accessories to help meet the rest of your travel needs. These travel lists will provide everything you need to have the perfect Kosher trip.
The Top 8 Kosher Travel Destinations:
Location: Mykonos Island, Greece
Highlights: Stunning scenery, private beaches, and five-star dining.
About Destination: The Myconian Imperial Resort is a legendary establishment on one of the best islands in Greece. It provides exquisite accommodations, five-star restaurant-quality food, private beaches, and more. There is also access to private nanny care for the smallest of the children, and children between 3 and 12 can enjoy a kids club full of activities.
This will allow you to sit back, relax, and enjoy all the activities you want. Also, all of the food is included in your stay, so no need to be concerned about anything but enjoying your stay. Along with all of this, you will get to enjoy all of the stunning scenery that surrounds the resort.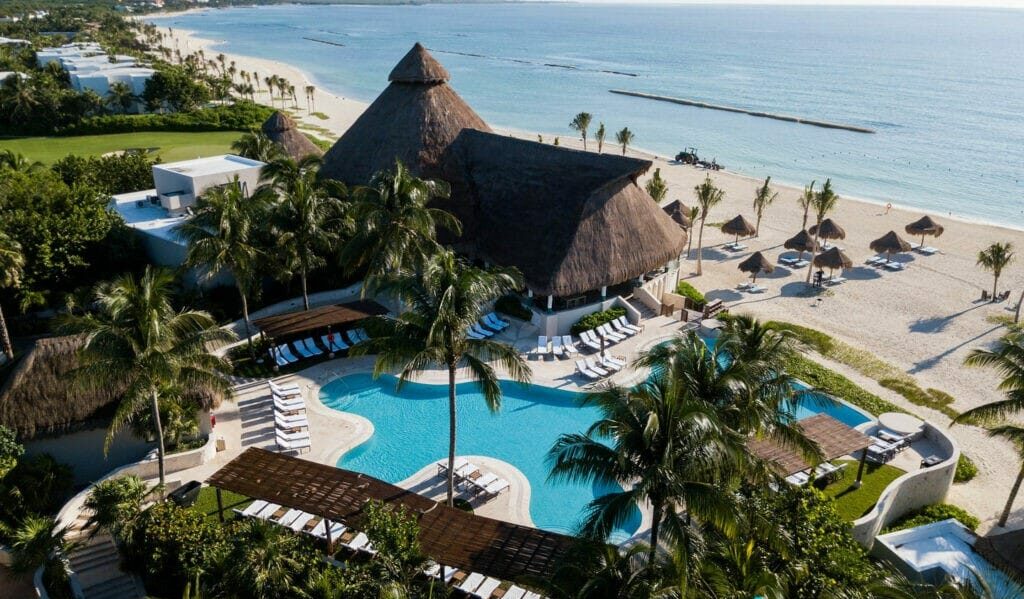 Location: Mayan Riviera, Mexico
Highlights: Award-winning resort, golf, a private beach, and plenty of water activities.
About Destination: Mexico is quickly becoming one of the most sought-after destinations for Passover travels, and one of the reasons why it made our list of the best kosher travel destinations. The Fairmont Mayakoba is an award-winning resort that offers the natural beauty of freshwater lagoons, coral reefs, and pristine beaches covered in white sands.
The terraces for the rooms are private, and look out on tranquil lagoons and the lush mangroves. Within the compound, you will have access to private beaches to avoid the crowds. And if you enjoy pools, this resort offers six swimming pools, including an infinity pool for adults only. Outside of swimming, there is a fantastic golf course where you can play 18 holes and enjoy the sunny weather.
Location: San Diego, California, USA
Highlights: Luxurious accommodations, a golf course, and a world-class dining experience.
About Destination: Rancho Bernardo gets the distinction of being one of the best kosher travel destinations for many reasons. A couple of them are the stunning landscapes, the luxury accommodation, and all the relaxation you could need. This Kosher resort is famous for having exquisite golf courses, and the cuisine is some of the best in the world.
And while you can visit anytime, the spring season offers perfect weather. It is warm enough to enjoy outdoor activities but still cool enough at night to sit by a cozy fireplace and enjoy the glow of the fire.
Location: Bahamas
Highlights: Excellent beaches, perfect for couples and families, and plenty of activities to enjoy.
About Destination: This Passover destination offers sun, white sandy beaches, culinary delights, and the chance for a once-in-a-lifetime romantic getaway. It is a family-friendly establishment with kids programs and entertainment, but most people who favor this destination are couples without children.
When you are here, you can relax on the beach, soak up the sun, enjoy water sports, activities, and so much more. All of this makes it perfect for those that love relaxation, activities, or a combination of both.
Location: Sardinia, Italy
Highlights: One of the best resorts in the world, large compound, and excellent weather almost year-round.
About Destination: This resort has the prestigious honor of receiving the best resort in the world award in 2015. It is the crème de la crème and something you have to see to believe. Within the compound, there are eight hotels spread out on over 120 acres of property. These 120+ acres do not disappoint, either, as they offer fantastic views of the water and different unique landmarks.
Outside of the views, there are many activities, the weather is fabulous here 260 days out of each year, and the staff creates a magical experience that you will not likely forget. All of this makes this Kosher travel destination a superb choice for couples, singles, or families. And, as you are in Italy, you have all of Italy to explore as well if you plan a few day trips away from the resort.
Location: Orlando, Florida, USA
Highlights: Located near all the amusement parks, it offers a special Kosher Passover program, and 28 acres to explore.
About Destination: SeaWorld is a family-friendly destination that many Jewish travelers enjoy visiting. This hotel is the official hotel of SeaWorld, and it is known as one of the best hotels for being pampered and spoiled while enjoying the Passover holiday. It is positioned on 28 tropical acres, so the views are stunning.
Also, it offers pools, golf, close proximity to family-friendly activities, exceptional dining experiences, and so much more. This Kosher travel destination also offers a special Kosher program for the Passover Holiday in Florida.
Location: Los Angeles, California, USA
Highlights: Located near amusement parks, perfect for families, and is right outside of Los Angeles.
About Destination: This Hyatt Regency is located slightly north of Los Angeles and provides all of the luxurious accommodations that Jewish travelers are looking for. It is only a few minutes away from Magic Mountain and only 25 minutes away from Universal Studios. The hotel provides excellent rooms, fabulous dining experiences, and the opportunity for families to easily travel to some of the most desired activities around LA.
Location: Tamar, Israel
Highlights: Located by the Dead Sea, family-friendly, and has health benefits.
About Destination: Israel is the religious mecca for the Jewish people. The Pesach holiday is celebrated in Israel with a fever that is not seen in any other country worldwide. All Jewish travelers should have a trip to Israel on their bucket list, and a stay at the Vert Dead Sea Hotel is affordable, family-friendly, and without a doubt, memorable.
The Dead Sea is beautiful, and the hotel allows for enjoying the view and visiting the beach easily. The activities established for guests of all ages make the trip even more exciting. There are many different accommodations available, so your family can enjoy the comfort they desire while on vacation.
Best Kosher Travel Destinations
Several different factors determined these top Koscher travel destinations. The primary one, though, is from the reviews of previous guests at the resorts. These reviews allow for confidence in the destination and that each destination will be able to meet all of your Kosher travel needs.
A lot of these Kosher destinations also provide for all types of travelers. So whether you are traveling as a family (even with small kids), as a couple, or as a solo traveler, you can find the perfect kosher travel destination for you. Just know that wherever you decide to go on this list of the best Kosher travel destinations, you are about to have the trip of a lifetime.
And remember, many of these hotels and destinations will have extra savings depending on the time of the year. So make sure to check for different hotel deals, coupon savings, etc. These extra savings will allow you to enjoy your trip all the more as you will know you saved some money on your lodgings.
Have you been to one of these Kosher travel destinations before? We would love to hear your feedback in the comments below if you have been.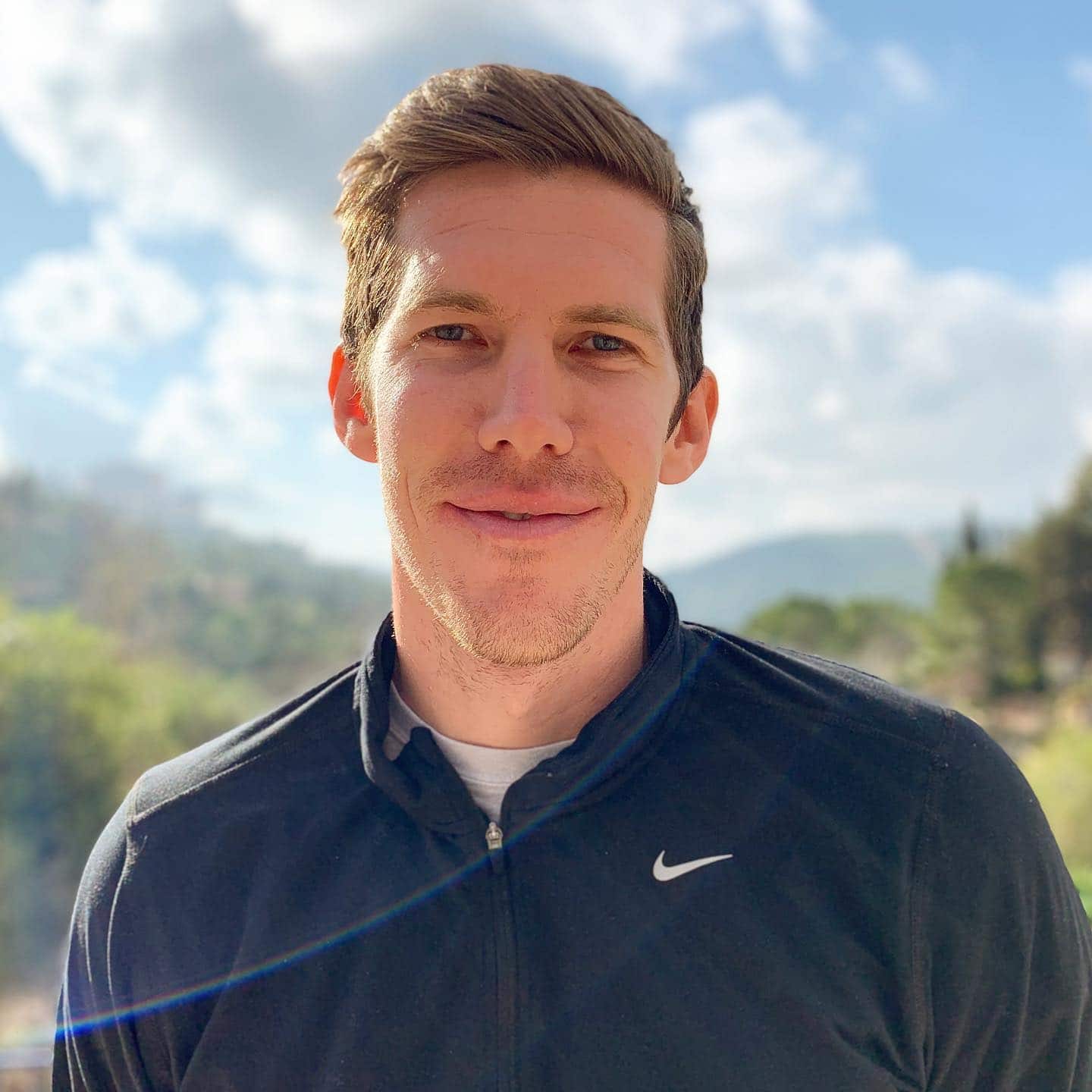 Kyle has a background in sports, fitness/health, and business. However, he also has a passion about researching all topics, and is dedicated to making lists that will help make your life easier.