Best Tropical Vacations: The Top 25 List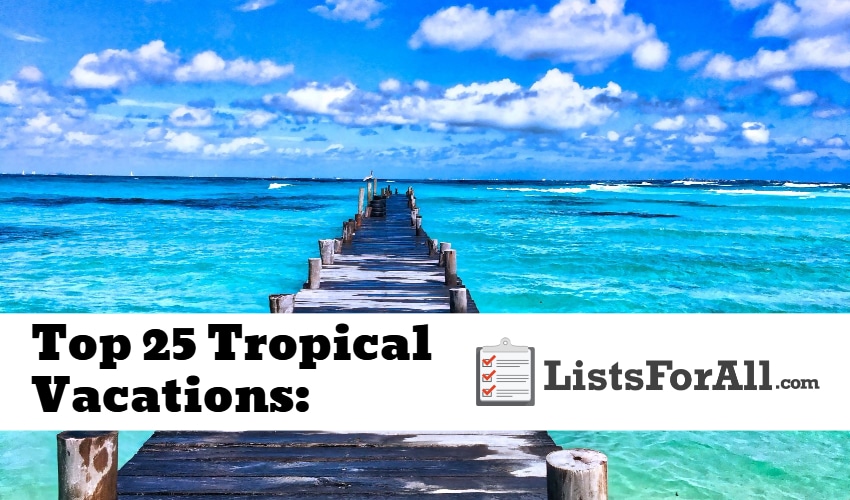 Tropical Vacations: 25 Places to Add to your Bucket List
Cold weather has its place, but it's hard to beat a sunny, tropical location. In this list of the best tropical vacations we detail 25 spectacular tropical locations – all of them so stunning that you will have a hard time just choosing one.
And, since most of these tropical locations are also surrounded by water, you will be able to have your fill of water sports, beach lounging, and everything else that tropical waters offer.
If you can't get enough of the tropics and island life, be sure to also check out our list of the best Greek islands and our list of the best Caribbean islands.
Top 25 Tropical Vacations: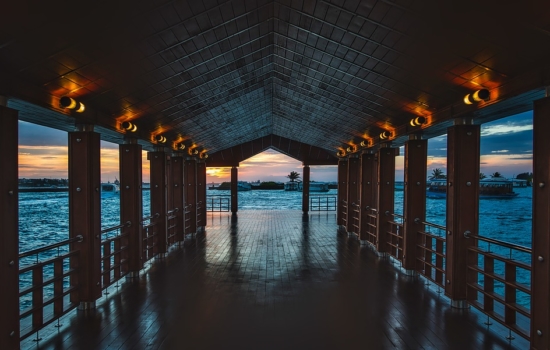 Maldives
Comprised of 26 natural atolls, the Indian Ocean island nation of the Maldives is a stunning tropical paradise. Lagoons surround the islands, blessing the islands with crystal-clear water that lends itself to spectacular underwater life. A variety of water sport activities are also available on the islands, as well as top-notch resorts, cuisine, and nightlife.
More Resources and Info: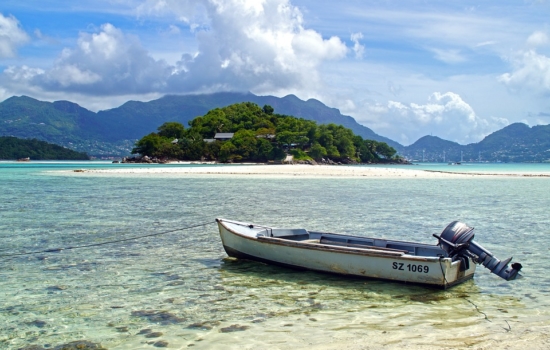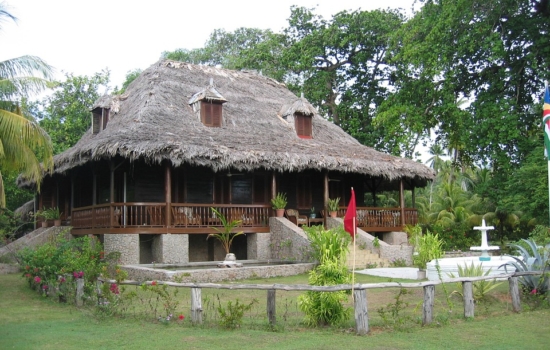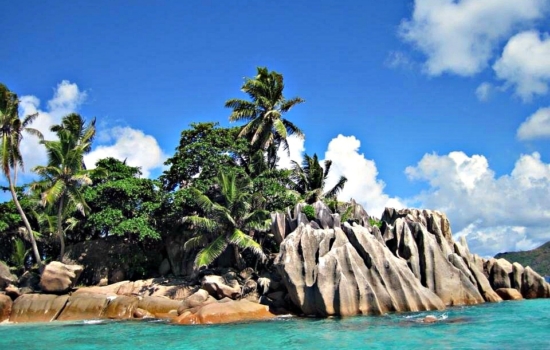 Seychelles
An Indian Ocean archipelago of 115 islands, the tropical nation of the Seychelles is a nature lover's dream with its rare wildlife, numerous nature reserves, and stunning beaches. An exotic location, coupled with accommodations ranging from upscale resorts to homey guest cottages, Seychelles is a tropical vacation fit for everyone.
More Resources and Info: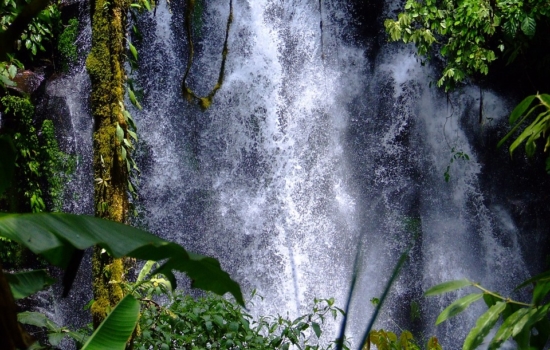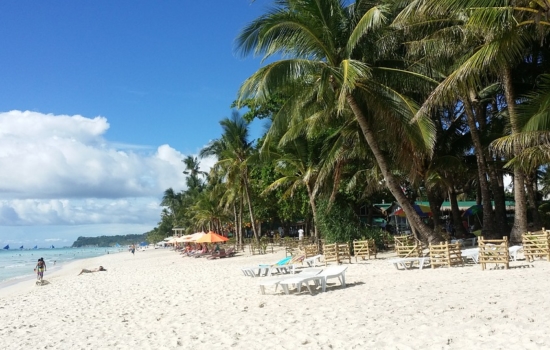 Philippines
With thousands of islands to choose from, the island nation of the Philippines is a diverse and tropical vacation paradise. If teeming, bustling city life is your thing, check out Manilla. If you want gorgeous, easily accessible beaches, Cebu might be your best option. The Philippines is going to offer something for everyone.
More Resources and Info: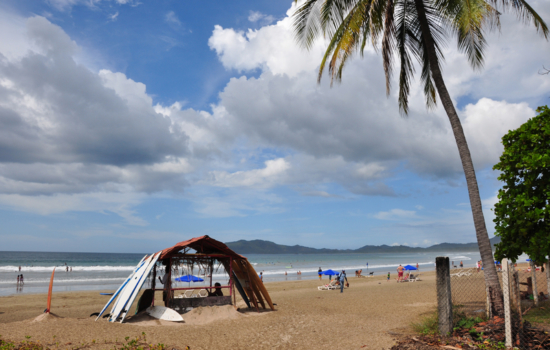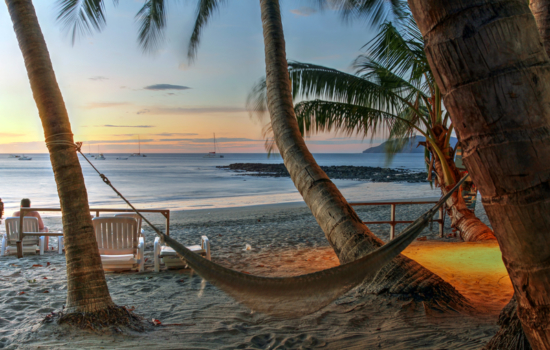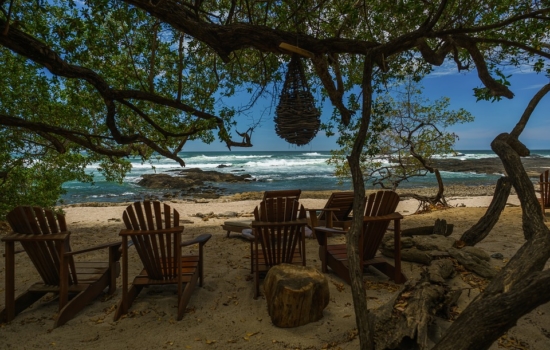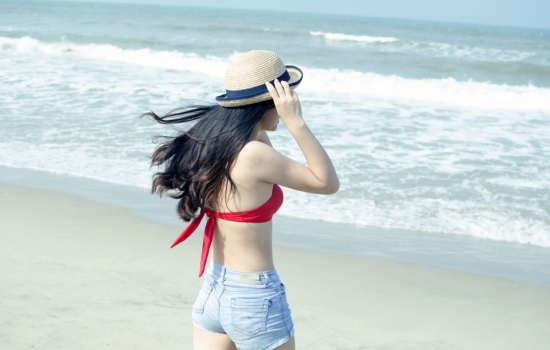 Tamarindo Beach, Costa Rica
Situated on the Pacific Ocean, Tamarindo is an affordable beach town with a plethora of nature inspired activities. From diving, to surfing, to horseback riding, Tamarindo offers activities for all ages and fitness levels. While in Tamarindo be sure to also sample some of the delicious local food.
More Resources and Info: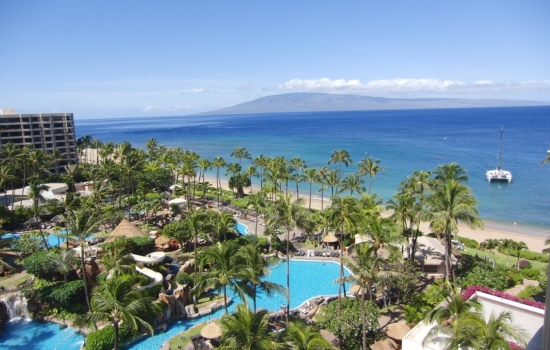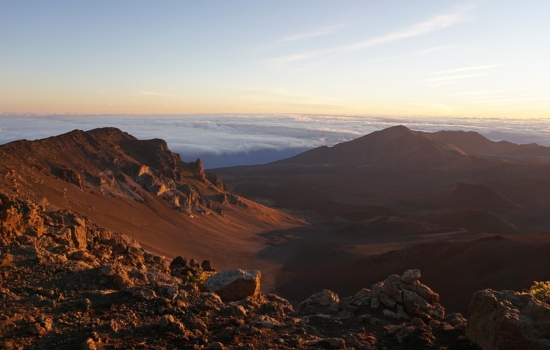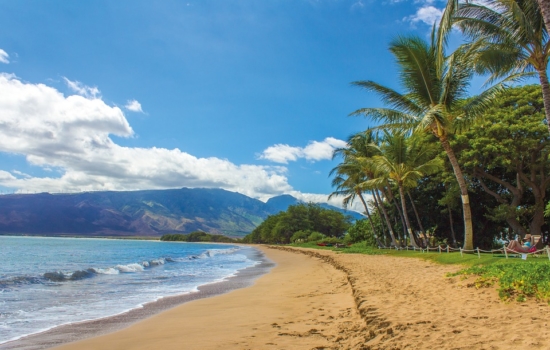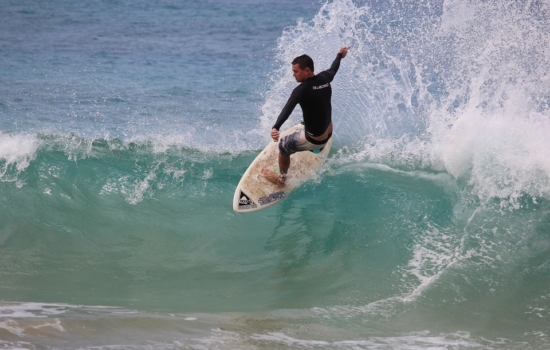 Maui, Hawaii
Conde Nast readers have consistently voted Maui as one of the best islands in the world – and no wonder, this Hawaiian island is a true tropical paradise. With a diverse geography, this tropical island is a haven for outdoor sports enthusiasts of every kind. Don't worry though, if you are in search of rest and relaxation, Maui also offers a number of top-notch spas, resorts, and good, old beach lounging.
More Resources and Info: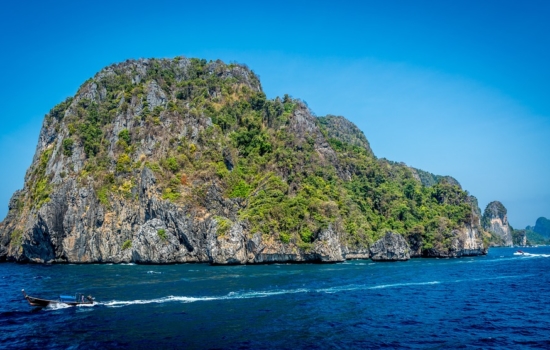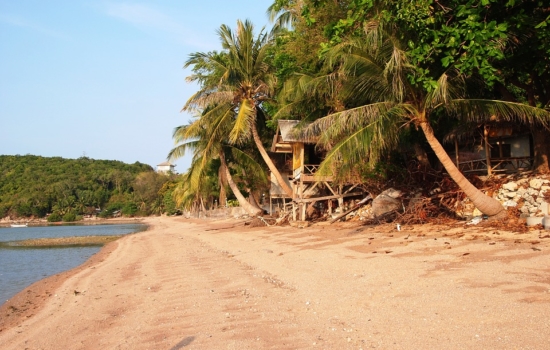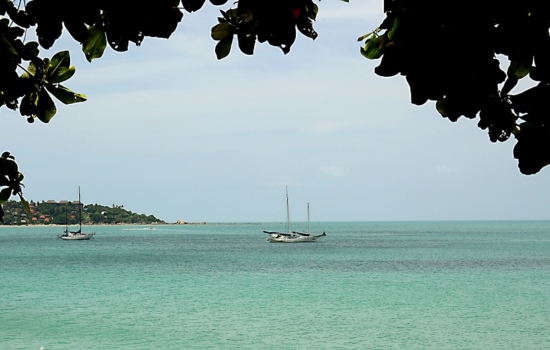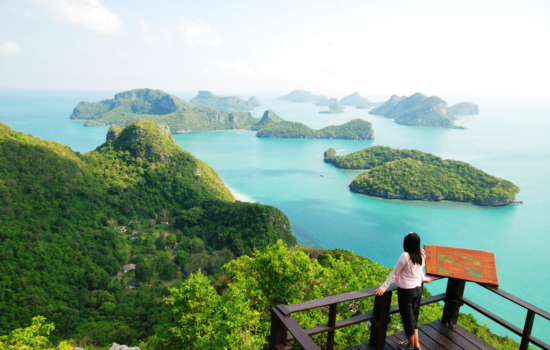 Ko Samui, Thailand
Perfect for both budget and luxury travelers, the island of Samui is a tropical paradise. White sandy beaches abound here, with a healthy mix of nightlife and serenity. Parks and waterfalls also abound here, making it easy to enjoy the beautiful natural wonders of Thailand.
More Resources and Info: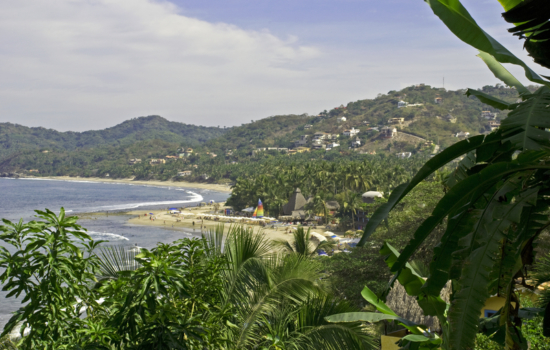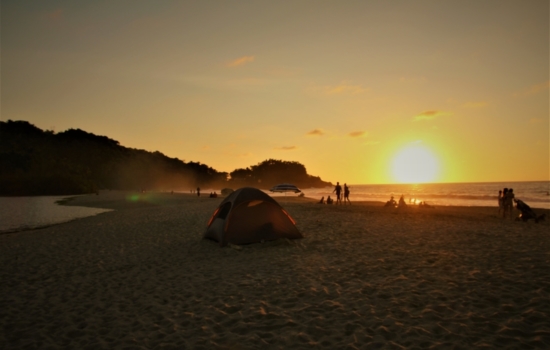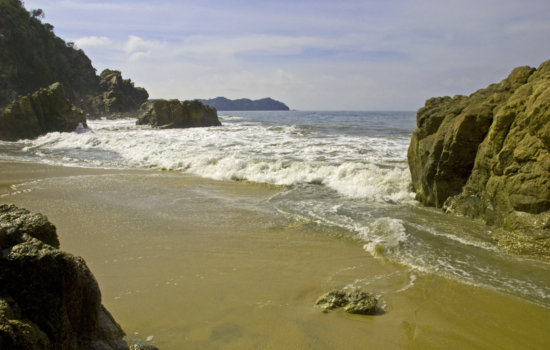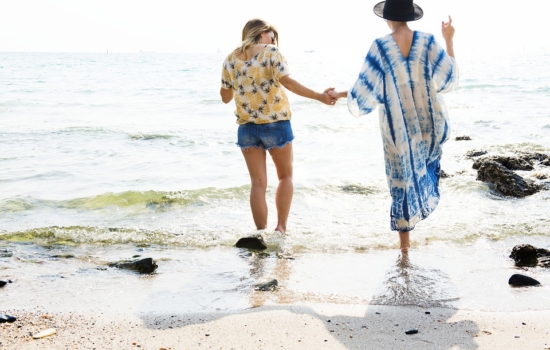 Sayulita, Mexico
Backed by the Sierra Madre Occidental mountains, the beautiful seaside village of Sayulita rests on Mexico's Pacific coast. Known for its surfing, there are also calmer, sheltered beaches, providing the best of both worlds. A variety of wildlife is also nearby, including humpback whales and dolphins.
More Resources and Info: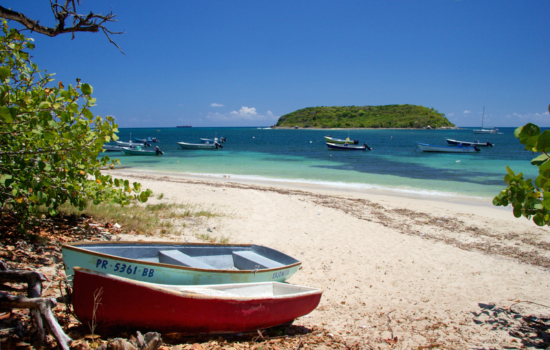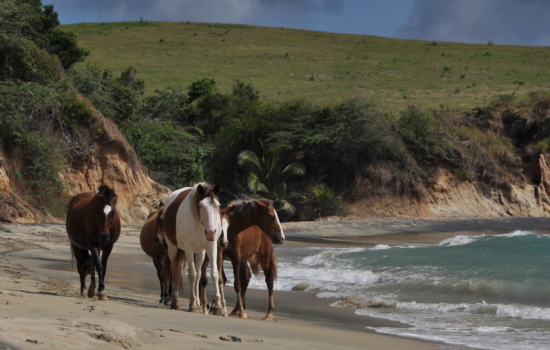 Vieques, Puerto Rico
Just off the eastern coast of Puerto Rico, the small, lush island of Vieques is a haven for nature lovers and those looking to just 'get away.' With most of the land serving as a national nature refuge, this island is largely undeveloped and boasts a number of pristine beaches. Just off the coast, Vieques also boasts one of the brightest bioluminescent bays in the world, making it a one-of-a-kind experience.
More Resources and Info: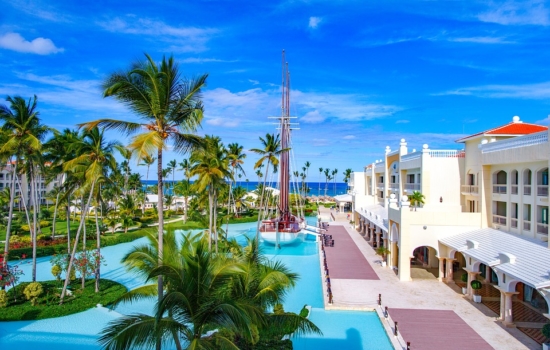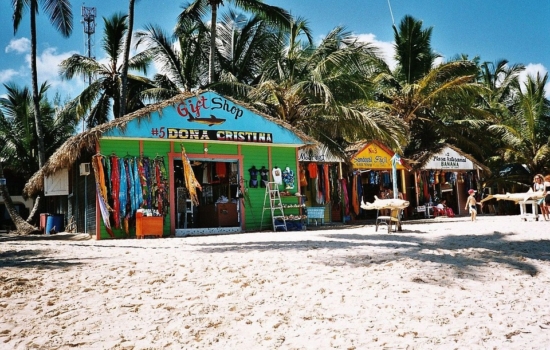 Dominican Republic
With pristine beaches, delicious food, and a lively atmosphere, the island nation of the Dominican Republic is a true tropical getaway. Situated on the eastern half of the island of Hispaniola, the Dominican Republic offers everything from upscale resorts and top-notch golf, to authentic villages and eateries.
More Resources and Info: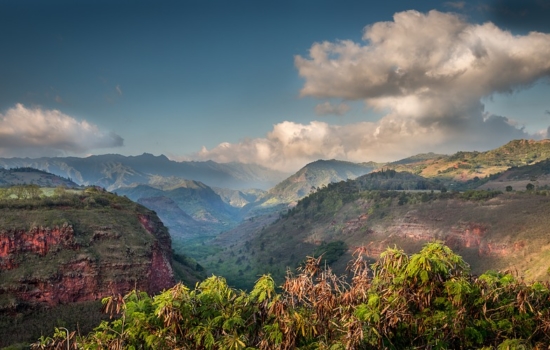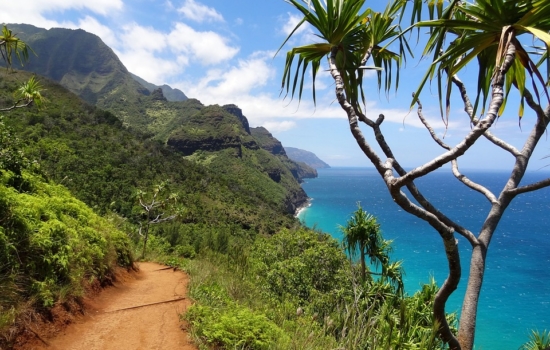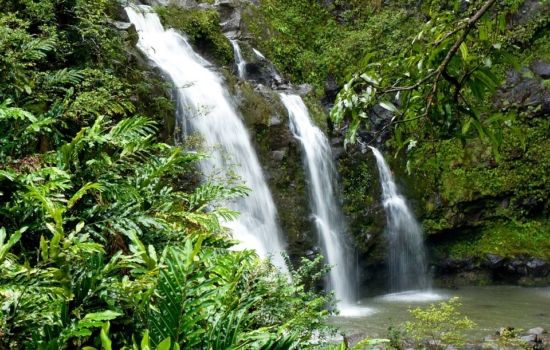 Kauai, Hawaii
The oldest and fourth largest of the Hawaiian islands, Kauai is often referred to as the Garden Isle because of the lush tropical rainforests that cover much of the island. Dramatic cliffs and canyons also traverse the island, providing never ending, draw dropping views. Visitors can kayak, snorkel, hike, zipline, or just relax on one of Kauai's many spectacular beaches.
More Resources and Info: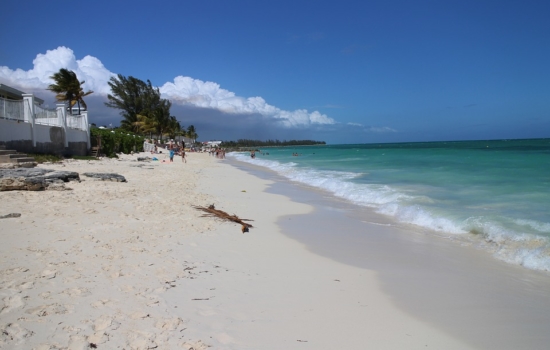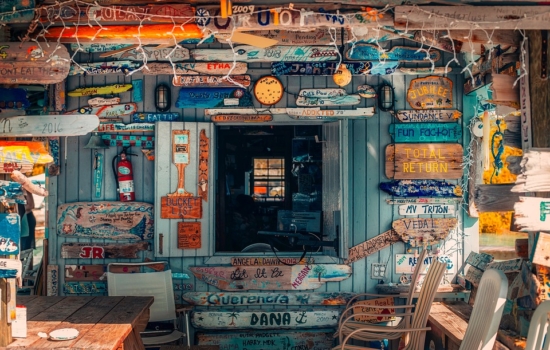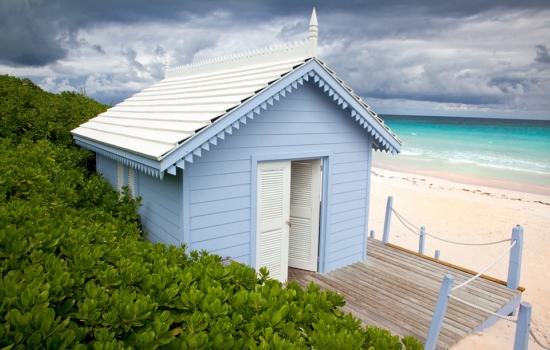 Bahamas
With more than 700 islands to choose from, each with its own unique appeal, the Bahamas has something for everyone. Grand Bahama and Paradise islands offer large-scale and luxe accommodations, while other islands provide a laid-back, remote feeling. Scuba diving, snorkeling, boating, and water sports also reign supreme here, and with nearly year round good weather, the Bahamas is an ideal tropical vacation.
More Resources and Info: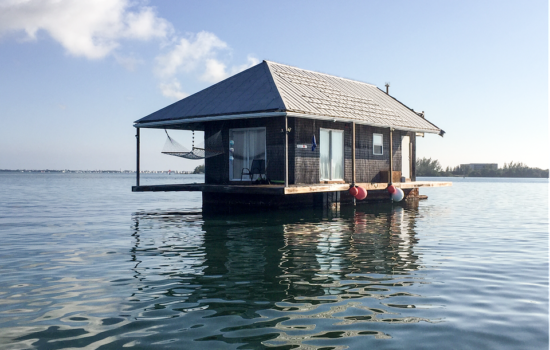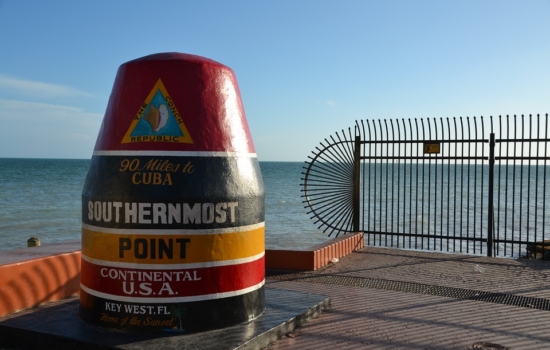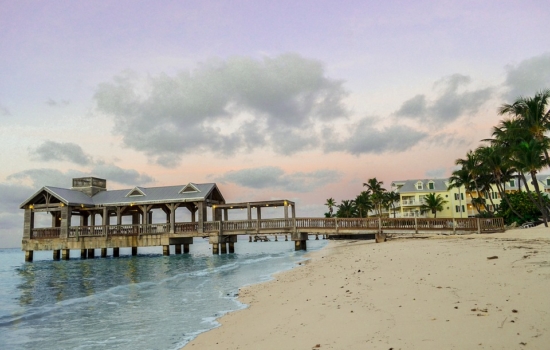 Key West, United States
The southernmost tip of the United States, Key West is a mere 90 miles from Cuba. This island is often visited by cruise ships, and for good reason – its coral reefs, happening nightlife, and picturesque conch-style houses are enough to draw in visitors. Add in its balmy, tropical weather, and you can understand why Key West is a fun year-round tropical destination.
More Resources and Info: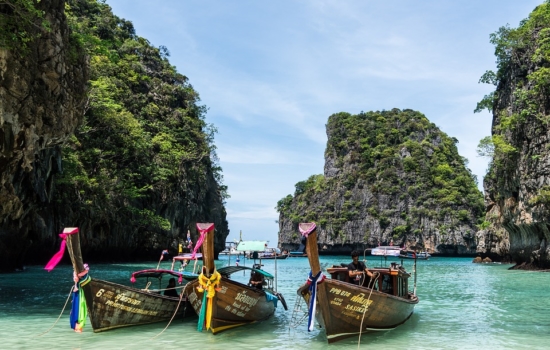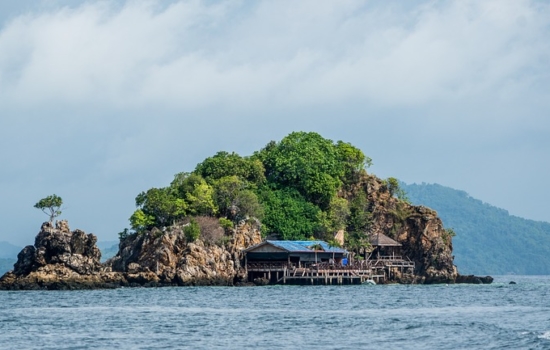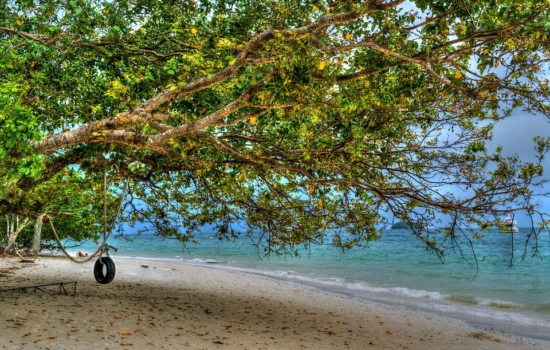 Phi Phi Islands, Thailand
Just a short speedboat trip from Phuket, Thailand, the Phi Phi Islands are a group of six stunning islands. Tropical beaches, towering rock formations, and sparkling turquoise water makes these islands the place of dreams. Maya Bay, located on Phi Phi Leh, was the stunning backdrop for the film The Beach with Leonardo Di Caprio. Outside of Maya Bay there are also a host of other spectacular tropical bays and beaches to choose from as well.
More Resources and Info: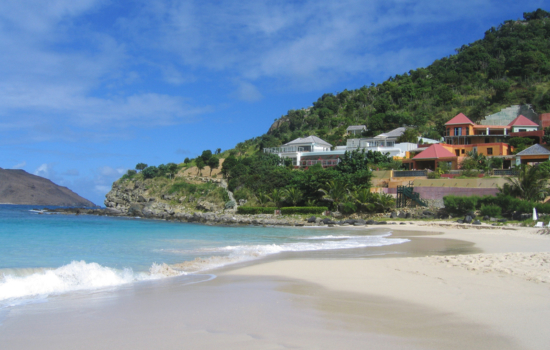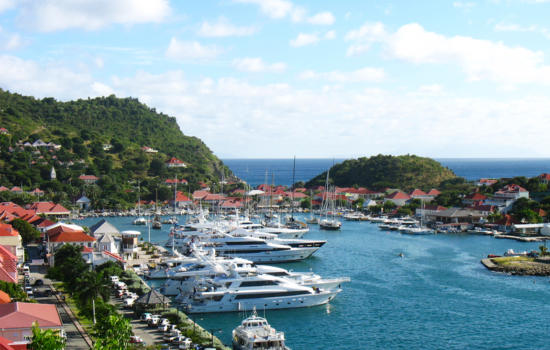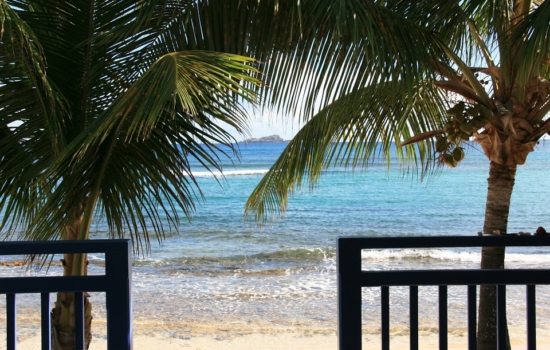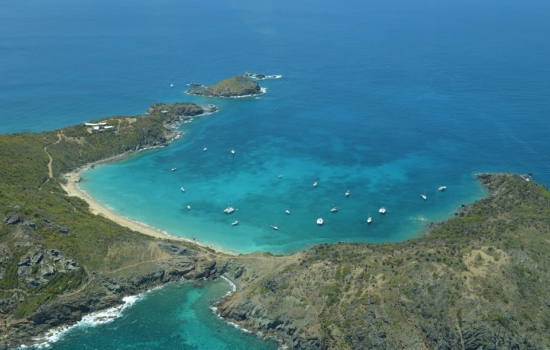 St. Barts, Caribbean
Saint Barthelemy, otherwise known as St. Barts, is a French speaking Caribbean island. High-end restaurants and hotels cater to the many yachts and boats that stop in the capital, Gustavia, while beautiful Shell Beach is a popular attraction no matter your budget. For a unique Caribbean experience, St. Barts is a must-see.
More Resources and Info: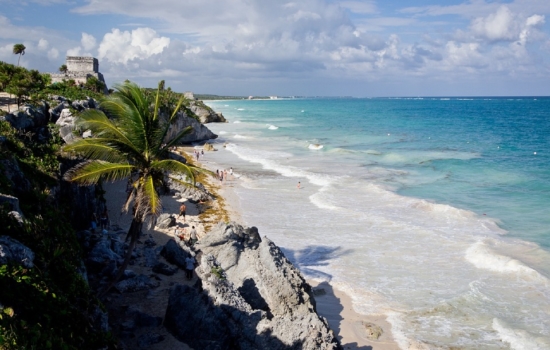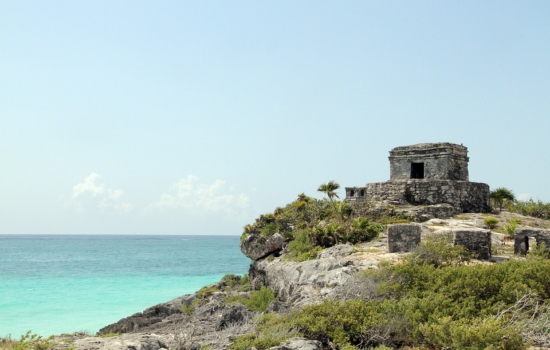 Tulum, Mexico
Just south of Cancun, Tulum has everything from ancient Mayan ruins, to stunning coastlines, to camp sites and luxury cabanas. The relaxed vibe of the area is perfect for those looking to kick back, and with a host of activities and accommodations to choose from, Tulum is a safe bet year round.
More Resources and Info: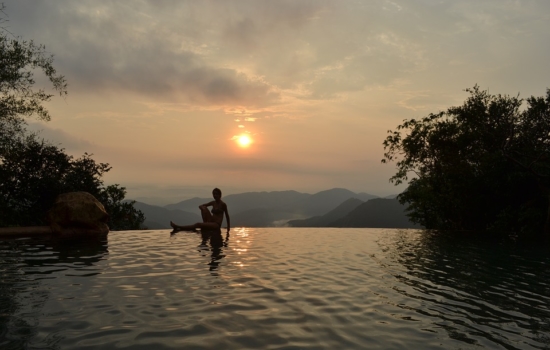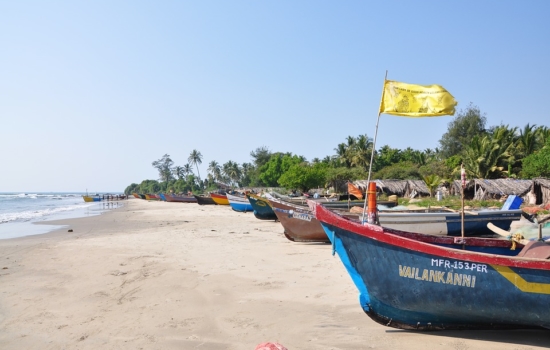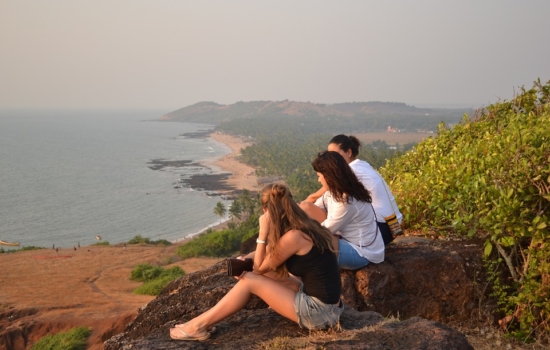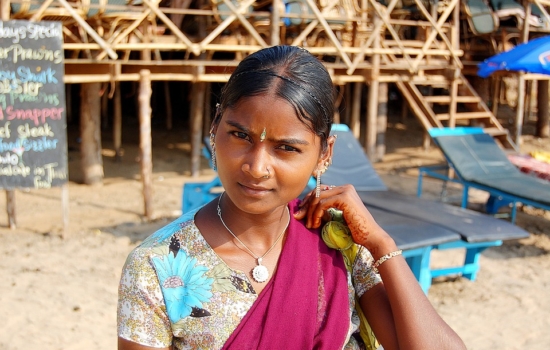 Goa, India
Stretching along the west coast of India and flanked by the Arabian Sea, Goa is known for its variety of beaches. From relaxed fishing villages with quiet sandy beaches, to beaches teeming with nightlife and entertainment, Goa has something for everyone. Add in the Portuguese influence from colonial times, and you have a unique and stunning tropical location.
More Resources and Info: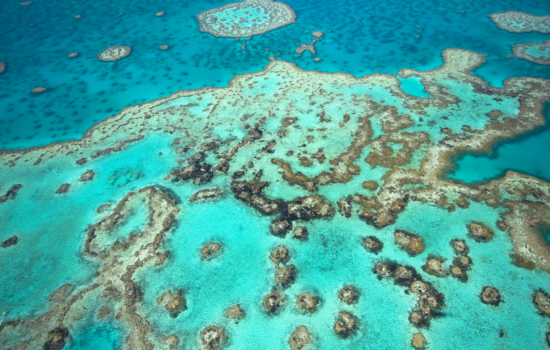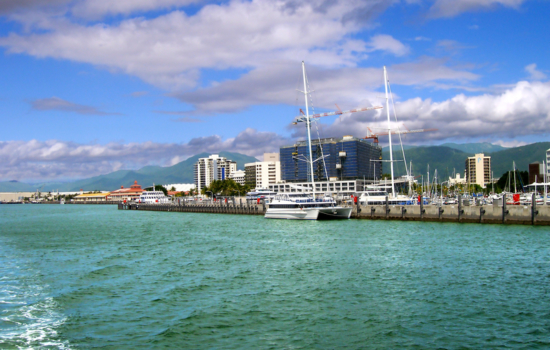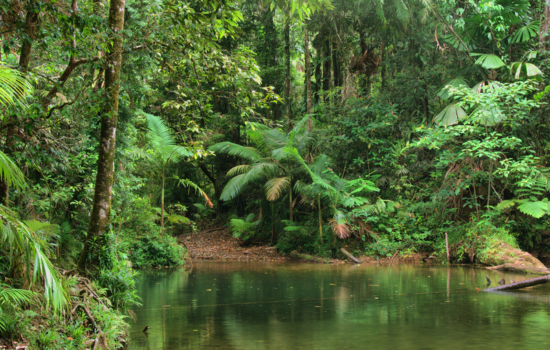 Cairns, Australia
The main gateway to the Great Barrier Reef, Cairns is a tropical city with a multitude of beaches and activities. A number of world class bars and restaurants line Cairns Esplanade, while the Skyrail Rainforest Cableway and Kuranda Scenic Railway provide sweeping, tropical views.
More Resources and Info: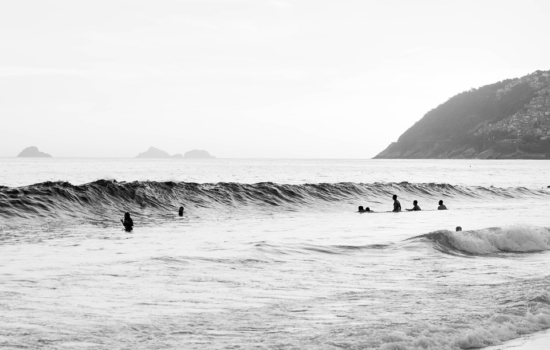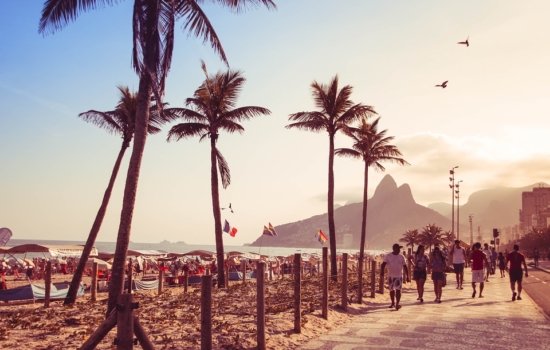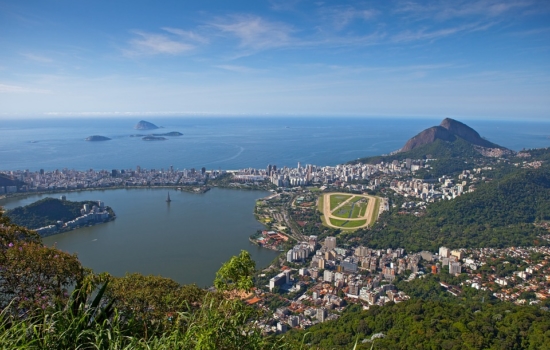 Ipanema, Brazil
One of the most popular spots in Rio de Janiero, Ipanema routinely tops the list of best beaches in Brazil. A number of shops, restaurants, clubs, and art galleries line the beach. Famous Copacabana beach is just a stone's throw away as well. Equally impressive day or night, Ipanema is a perfect tropical getaway.
More Resources and Info: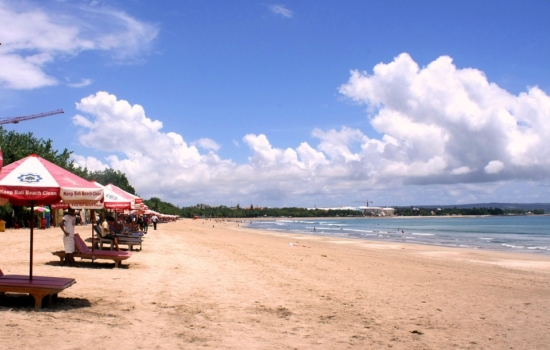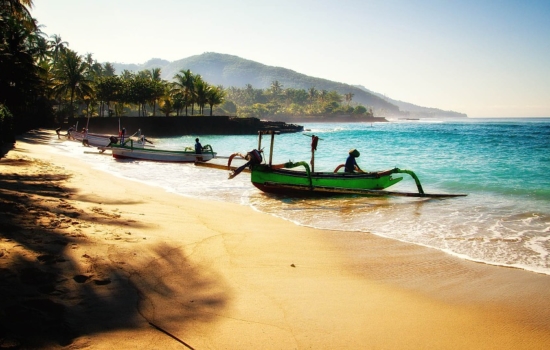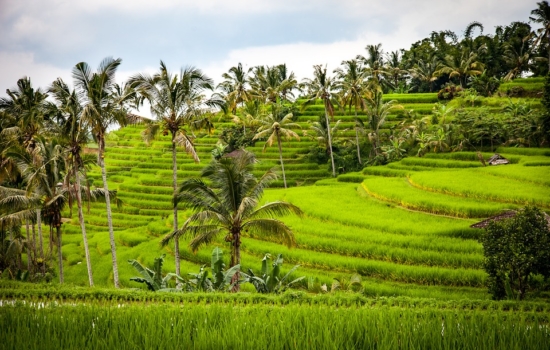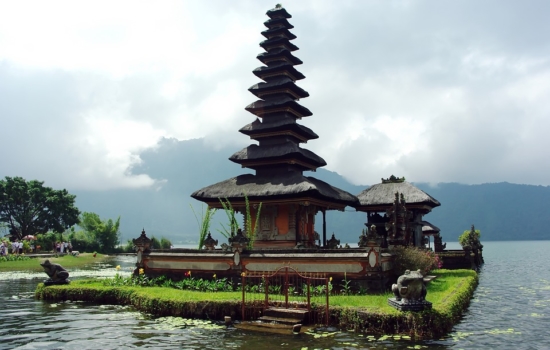 Bali, Indonesia
Perhaps the most famous of the Indonesian islands, Bali is a once in a lifetime tropical vacation. With everything from forests, to mountains, to rice paddies, to beaches and entertainment, Bali has something for everyone. Still relatively affordable, Bali is also a great destination for yoga and meditation retreats.
More Resources and Info: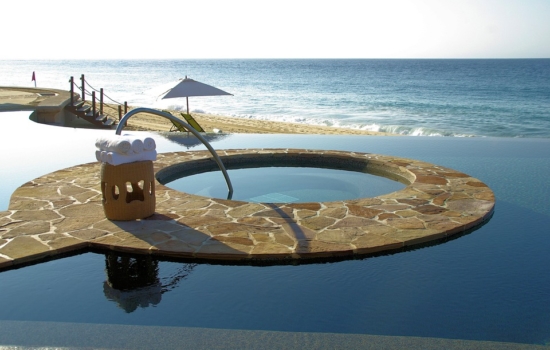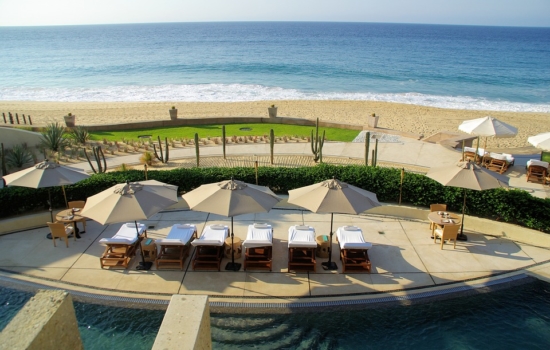 Cabo San Lucas, Mexico
Located on the southern tip of the Baja peninsula, Cabo San Lucas, or just Cabo, is world renowned for its beaches, water activities and nightlife. Stunning sea cliffs abound here as well as deserts and mountains, providing a nice contrast from the crystal clear water. For a resort like tropical destination, Cabo is tough to beat.
More Resources and Info: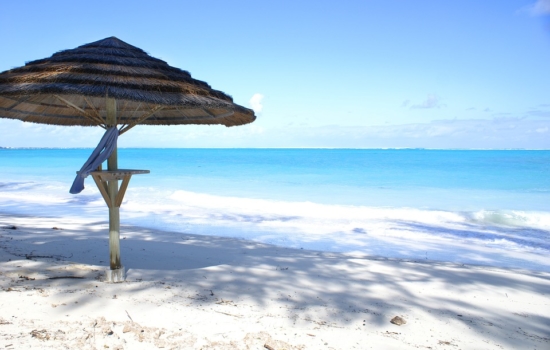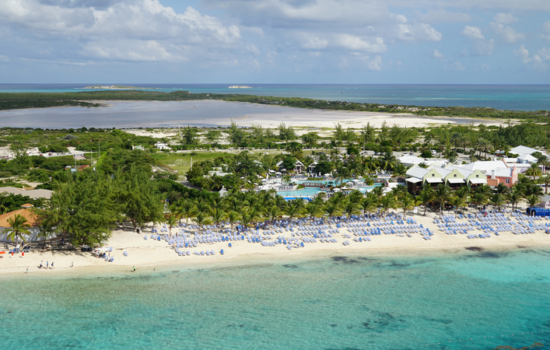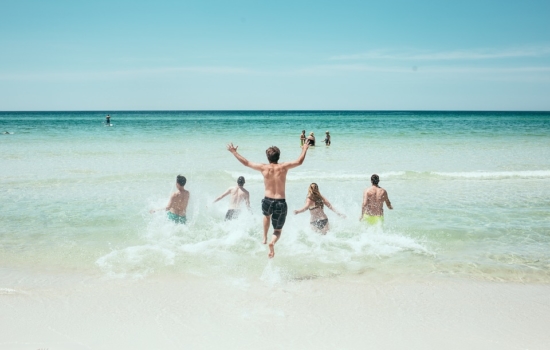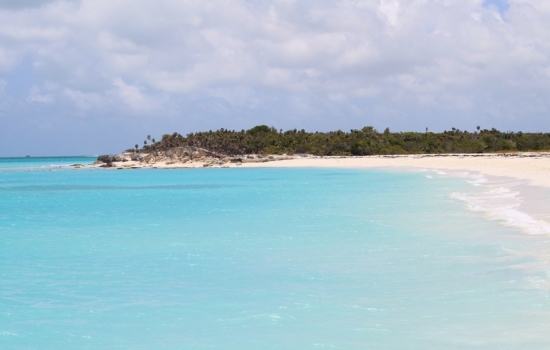 Turks and Caicos
Boasting superb scuba diving, the islands of Turks and Caicos make for a tropical playground. Trip Advisor members have ranked the island of Providenciales in Turks and Caicos as their number one island suggestion. With the island's great dining, shopping, tropical weather, and outdoor activities, it is easy to see why.
More Resources and Info: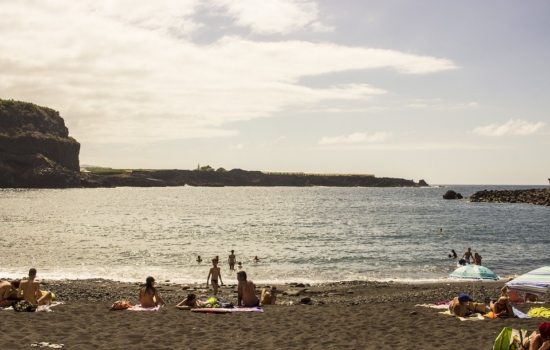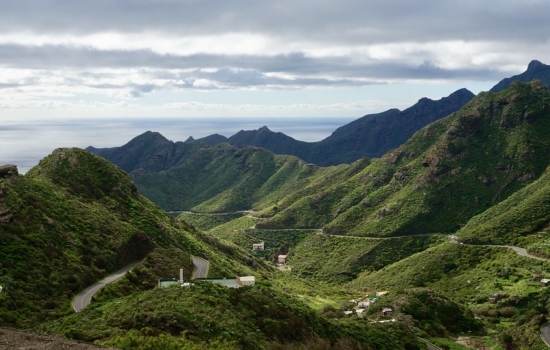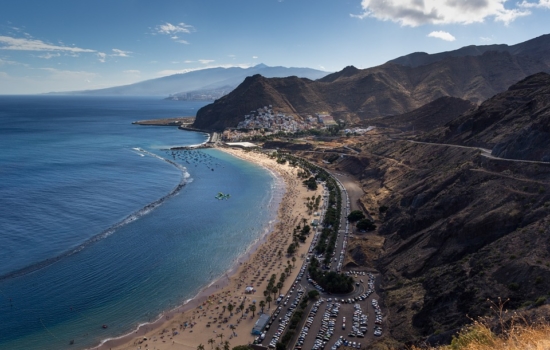 Tenerife, Canary Islands
The largest of the Canary Islands, this tropical island off the coast of West Africa boasts year-round sunny temperatures and dramatic colored sand beaches. Whale-watching, world heritage sites, and world class golf courses round out Tenerife's appeal.
More Resources and Info: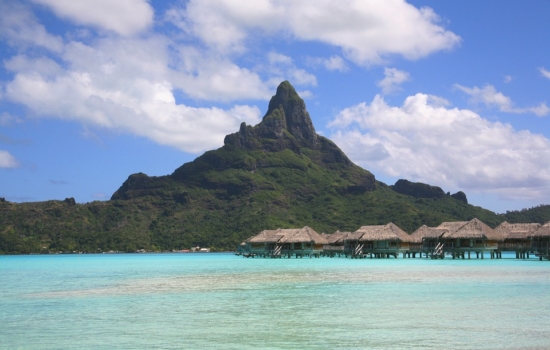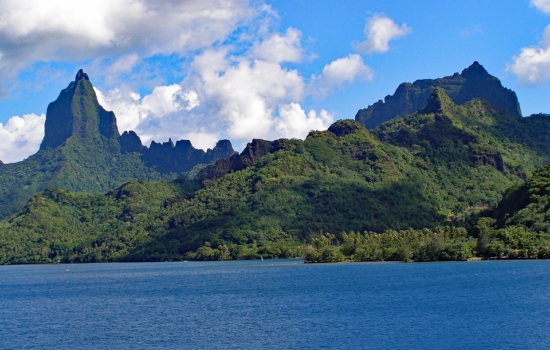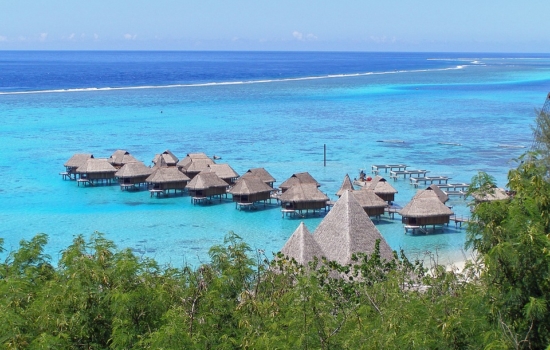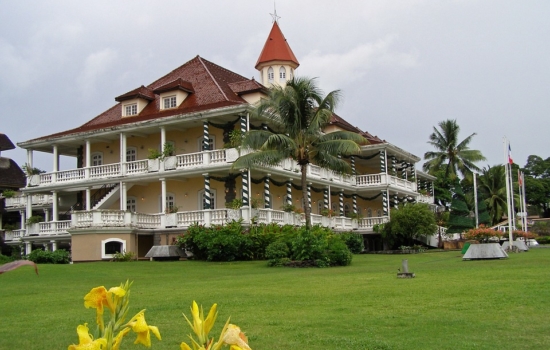 The Society Islands, Tahiti
Encompassing six spread out islands, you really can't go wrong with any of The Society Island's tropical locations. The two most famous islands in the archipelago are Tahiti and Bora Bora. If you want a classic overwater bungalow in a true tropical paradise, The Society Islands is a perfect fit.
More Resources and Info: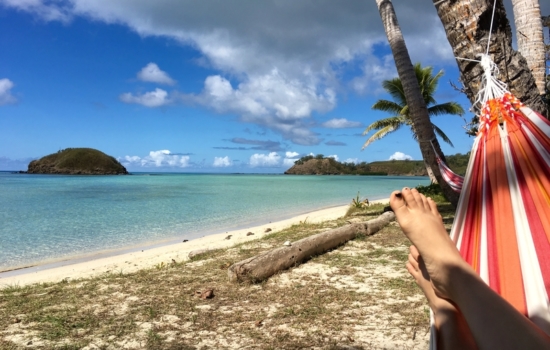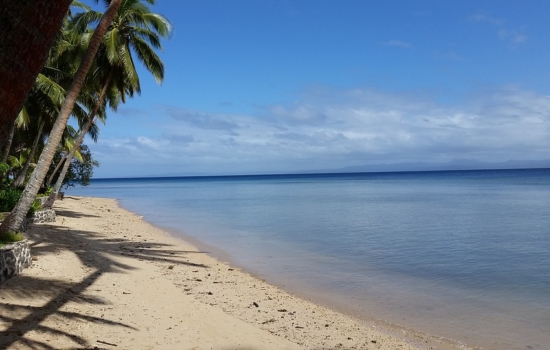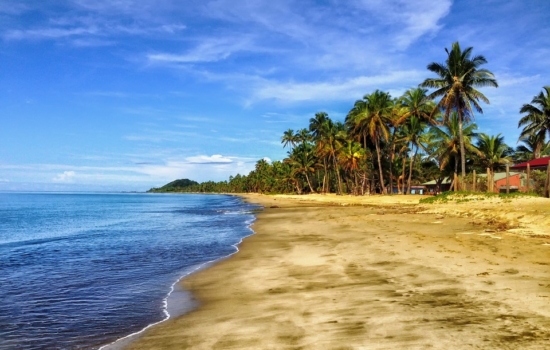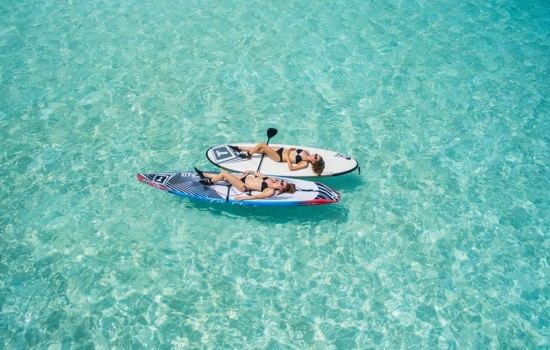 Fiji
A stunning South Pacific archipelago of more than 300 islands, the tropical nation of Fiji is world renowned for its surfing and blue lagoons. Most of the country's population resides on two islands, so you can easily find peace and solitude or hang with the crowds and enjoy all that Fiji's city life has to offer.
More Resources and Info: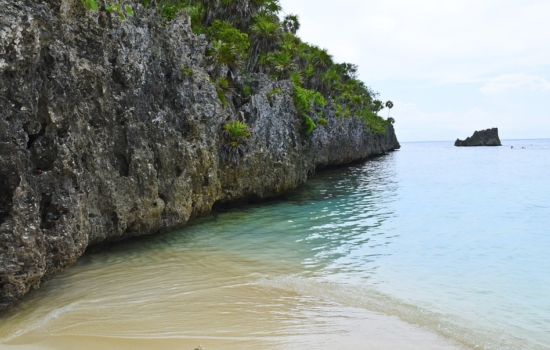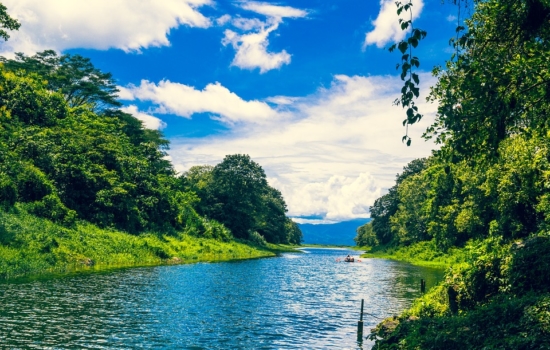 Honduras
Honduras offers a stunning range of topography with coastline on both the Caribbean and Pacific, jungles full of wildlife, and a massive barrier reef. Mayan ruins, delicious cuisine, and authentic cultural experiences round out the tropical appeal of Honduras.
More Resources and Info:
Best Tropical Vacations Conclusion
I guess we should've apologized in advance for how much this list of the best tropical vacations was going to make you want to go on vacation. There really isn't much more appealing than a tropical vacation, so we hope that we have provided you with some great options for your future vacation!
If you are not sure what you should bring on your trip, make sure that you checkout our list of the best travel accessories. You will be able to find everything that you need.