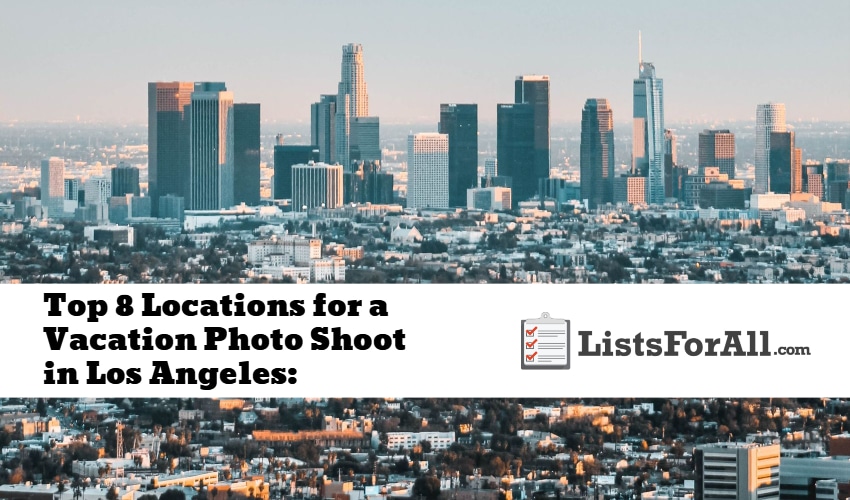 Best Locations for a Vacation Photo Shoot in Los Angeles: Finding the Best Photoshoot Locations for You
Every year, thousands of tourists flock to Los Angeles, California, to enjoy the beaches, palm trees, and cafes. Some may even hope to catch a glimpse of Hollywood celebrities. With awesome photo shoot locations in LA, enjoy posing for photographs to brag about later on! You may have an idea of places to visit in LA, but we've put together a list of the best locations for a vacation photo shoot in Los Angeles.
This list of the best locations for a vacation photo shoot in Los Angeles will highlight all of the top picture-taking locations in LA. With this list, you can make sure that you capitalize on all of the great photo shoot spots that Los Angeles has to offer. 
These spots will not only be beautiful to witness in person, but they will also help you make everyone else that isn't there jealous when you post your pictures on your favorite social media platform and also help you better remember the trip.
When planning your trip to Los Angeles, make sure to visit our list of the best travel sites and best travel accessories. These lists will ensure that you save money, that your trip runs smoothly, and that you have all of the essentials.
Top 8 Locations for a Vacation Photo Shoot in Los Angeles: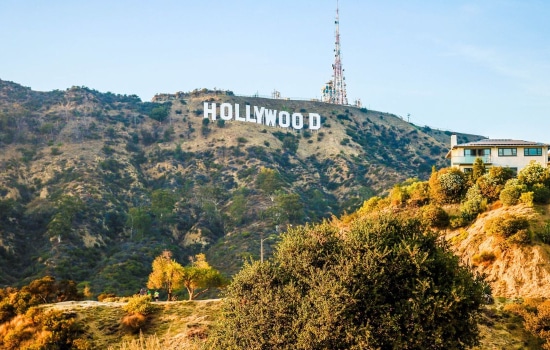 1. Lake Hollywood Park
Highlights: Open weekdays, iconic Hollywood sign in the background, and perfect for outdoor lovers.
About Destination: Lake Hollywood Park is open from sunrise to sunset, Monday through Friday. It is one of the best spots to take photos with the iconic Hollywood sign in the background. A good tip to keep in mind is to go on a weekday when there are plenty of parking spaces available.
While on vacation in LA, visit Hollywood Park with your friends and family for an outing. It's a trendy spot with local dog owners as well and includes the Lake Hollywood Reservoir area.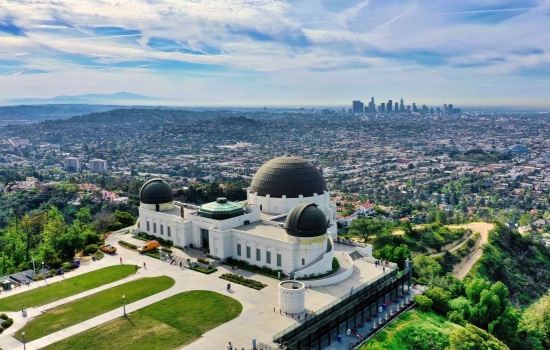 2. Griffith Observatory
Highlights: Views of downtown Los Angeles, free entry, and beautiful sunrise shots.
About Destination: The iconic Griffith Observatory is located on Mount Hollywood in Griffith Park. From the observatory grounds, you get a breathtaking view of the Los Angeles Basin, including downtown Los Angeles, Hollywood, and the Pacific Ocean.
Admission is free, but this beautiful domed structure is usually pretty busy, with others enjoying the views. If you are looking to avoid the crowds and take advantage of the early sunrise, try getting there early in the morning for some awesome sunrise shots against the beautiful backdrop.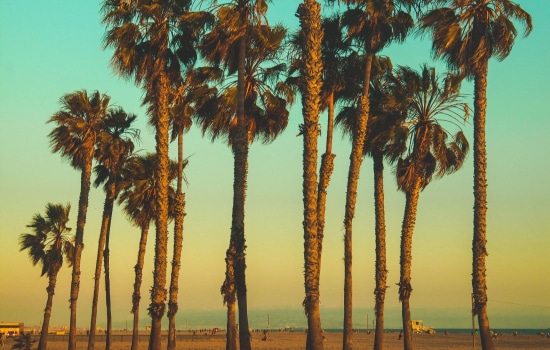 3. Iconic Palm Trees
Highlights: Beautiful photos of sunny outdoor weather.
About Destination: There are plenty of palm trees in Los Angeles. But the best ones are in Beverly Hills, near Griffith Park or near Hollywood. Another good place to check out the iconic palm trees is S. Windsor Blvd. between 4th and 5th Street, with the Hollywood sign in the distant background.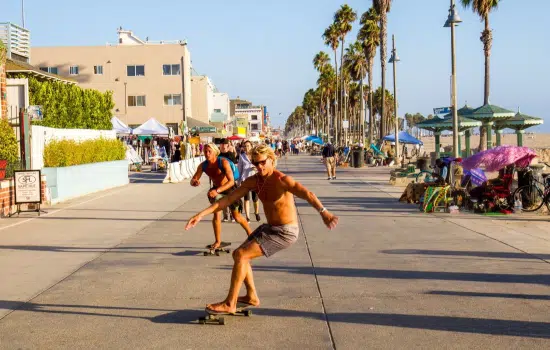 4. Venice Beach
Highlights: Beach vibes, plenty of activities, and plenty of people watching.
About Destination: Venice is located in the Westside region of LA County. This neighborhood was founded as a seaside resort town in 1905, but it merged with Los Angeles in 1926. Venice Beach is a popular hangout for thousands of visitors every year and is known as a "global tourist destination" and "a cultural hub known for its eccentricities."
Venice Beach offers volleyball, the Venice Beach Recreation Center, paddle tennis courts, handball courts, and bike trails. Since the beach gets rather crowded, hang out at the pier near the beach, where there is more space. Or wait till dusk to get some great silhouette shots with the beach in the background.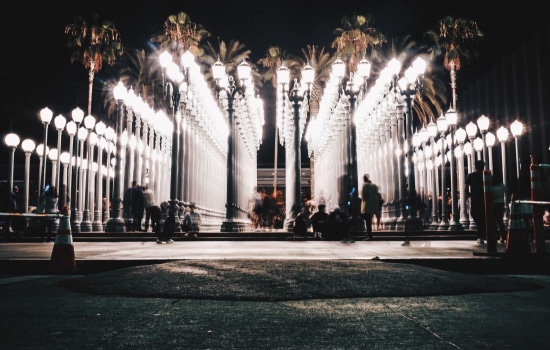 5. Urban Light at LACMA
Highlights: Great at night, iconic artwork, and perfect for all ages.
About Destination: Outside the Los Angeles County Museum of Art (LACMA) is Urban Light, a large-scale sculpture by Chris Burden, established in 2008. This site is popular and great for taking pictures, especially in the dark.
There are 202 cast iron antique street lamps that have been restored from the 1920s and 1930s. Urban Light is symbolic of Los Angeles city itself and is "the most popular artwork on campus." If you are visiting LA, this is for sure one of the best locations for a vacation photo shoot in Los Angeles.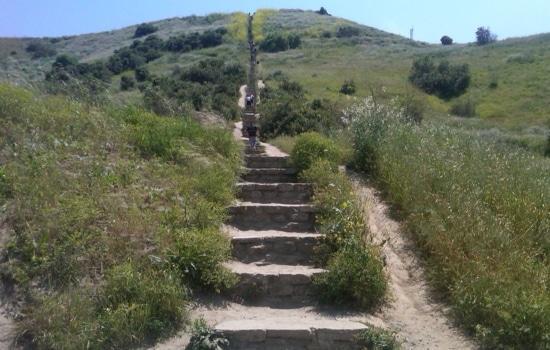 6. Kenneth Hahn State Recreation Area
Highlights: Great for hiking, plenty of shots of nature, and iconic LA backdrops.
About Destination: This park, popularly known as Central Park, is managed by the Los Angeles County Department of Parks and Recreation and is in the Baldwin Hills Mountains of LA. It was established in 1984 and was originally part of the home of the Tongva people, who lived there for thousands of years. Kenneth Park has walking and hiking trails, allowing you to capture the amazing scenery.
Look north to the direction of the Hollywood sign, south to the LA Harbor, and east to the San Gabriel Mountains in the backdrop, with downtown LA in the foreground. Kenneth Hahn Park has been featured in movies, popular TV series, and music videos.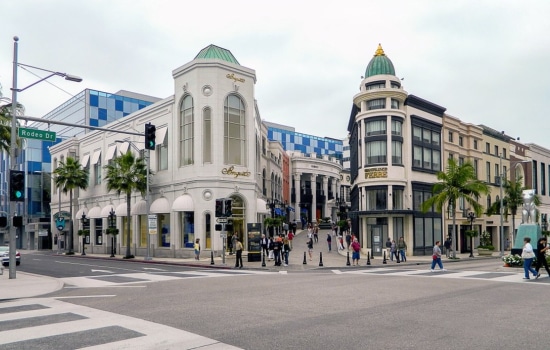 7. Rodeo Drive
Highlights: Shops and boutiques, great energy, and plenty of things to do.
About Destination: Rodeo Drive is located in Beverly Hills, California, and is a 2-mile-long street with multiple photo ops! The streets are lined with designer-label boutiques and plenty of haute couture fashion stores. It's a great place for window shopping, even if you don't actually want to buy anything. And don't forget to take photographs near the famous stairs while you are there!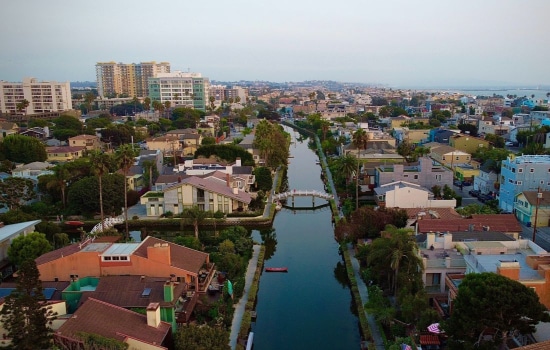 8. Venice Canal Historic District
Highlights: Beautiful water photos, unique landscape, and the ability to get around by boat.
About Destination: The Venice Canals are located in Venice, the residential suburb of Los Angeles. This fun-to-visit (and photograph!) area was built in 1905 by the tobacco millionaire Abbot Kinney as he tried to recreate one of the most famous places in Italy, the city of Venice.
At the time, several canals were built to drain the marshes, but a number of canals were filled in to make way for make roads in 1929. The district then fell into disrepair but was later re-established. In 1993 the Venice Canals were reopened and have since become a desirable location in LA.
Best Locations for a Vacation Photo Shoot in Los Angeles Conclusion
There are plenty of places to visit and photograph while touring Los Angeles, as you can see from this list. Along with photos, make sure to take in everything that the city has to offer. LA offers sunshine, beaches, unique energy, and so much more. So make sure to capture all that the city has to offer, along with some amazing pictures.
Hopefully, this list of the best locations for a vacation photo shoot in Los Angeles has provided the needed inspiration. Use this list as a map for your trip, and you will be able to maximize every minute. We would love to hear how your trip went in the comments below, so please feel free to come back and share after.
Also, if you really want to set your pictures apart, consider editing them. You could invest in one or use a free photo editor, either way, your pictures will be that much better and can be enjoyed forever.
Have you already been to some of these photo shoot spots in Los Angeles? If so, we would love to hear your feedback in the comments as well.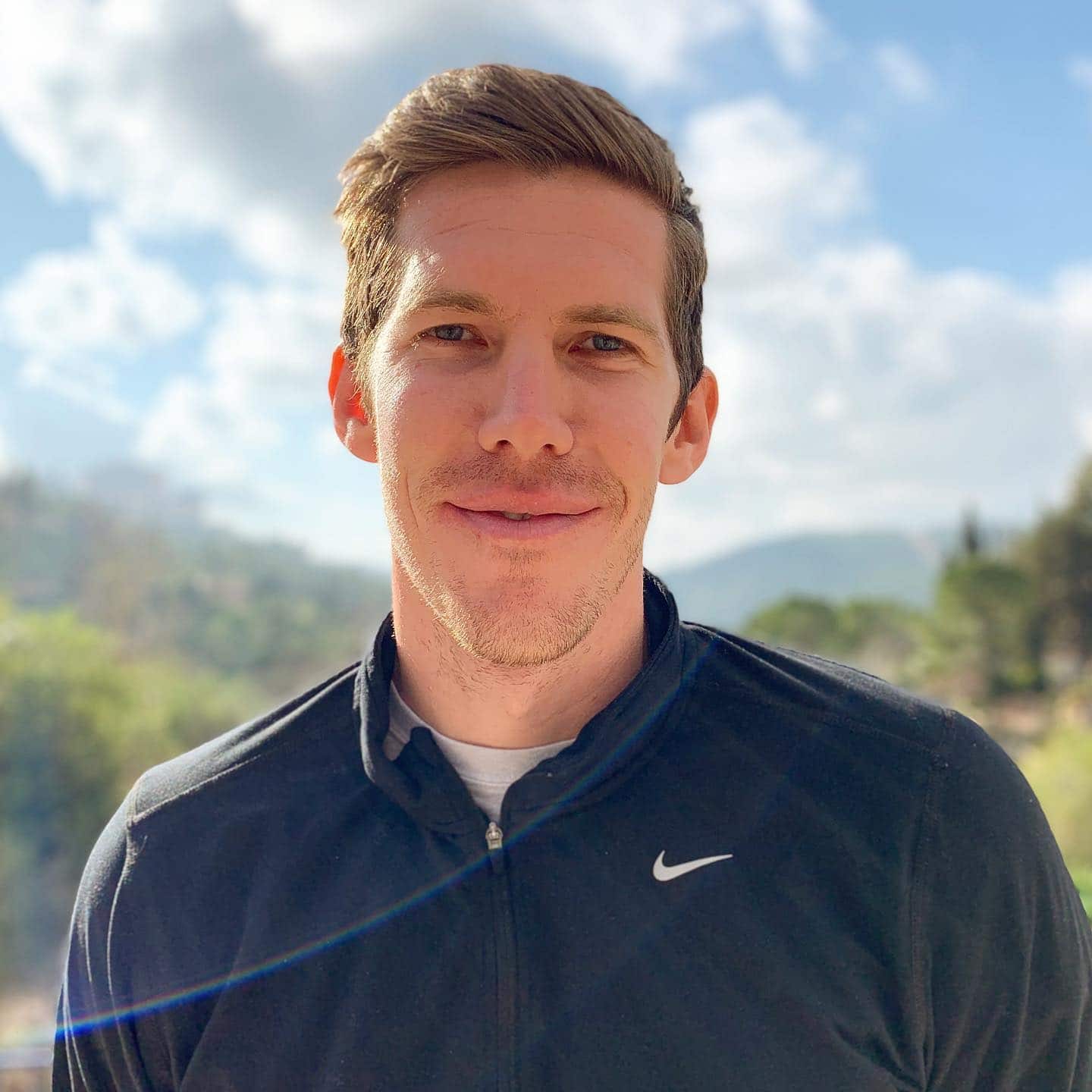 Kyle has a background in sports, fitness/health, and business. However, he also has a passion about researching all topics, and is dedicated to making lists that will help make your life easier.