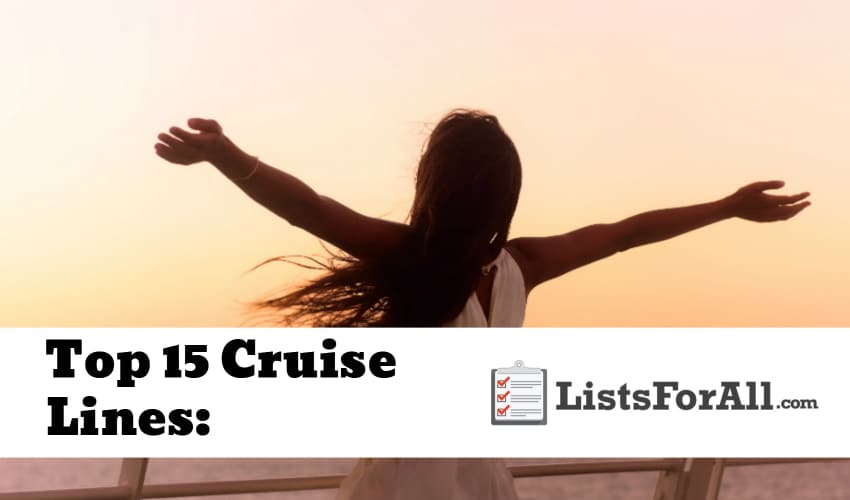 Best Cruise Lines: Finding Your Perfect Cruise Line for You
With transportation, lodging, food, and entertainment all rolled into one, cruising is an easy, one-stop shop. But it all starts with highlighting the best cruise lines and then finding the right option for you.
In this list of the best cruise lines, we have detailed 15 outstanding cruise lines to help you plan your next cruise. With varying sizes, prices, and itineraries, all of the cruise lines on this list have something great to offer their passengers.
And, with many cruise lines offering special package deals, you can afford to bring friends and family on board with you to experience fun on the high seas!
And with many of these cruise lines going to some of the best vacation spots, the best cities to visit, and so many other amazing locations, you will be able to experience a ton of culture and sightseeing off of the ships as well.
Top 15 Cruise Lines:
Highlights: 15 Elegant Mid-Sized Ships to Choose From, 500+ Voyages Annually, Some of the Best Onboard Entertainment Available.
About Cruise Line: Holland America has destinations on all seven continents. They have 15 mid-size ships that are elegant without being stiff. More than 500 sailings are offered each year, and onboard entertainment options are some of the best in the industry. So if onboard entertainment is a big deciding factor for you, make sure to check out Holland America.
Highlights: Disney Themed and Inspired Activities, Plenty of Family Fun Activities.
About Cruise Line: Not only does Disney offer some of the best amusement parks, but they also offer one of the best family-friendly cruise lines in the industry. They offer a variety of onboard entertainment options like deck parties and fireworks. Also, don't forget about all of the great Disney characters that will also be taking part in the cruise. So if you love all things, Disney, make sure that you check out Disney Cruise Lines.
Highlights: 18 Ships in the Fleet, Provide Some of the Best Service in the Industry.
About Cruise Line: Princess Cruises offers more worldwide destinations than any other major cruise line. They also offer some of the best services in the industry and the 18-ship line sails to both classic and far-flung ports. Also, upgrades and additions to the fleet keep the cruise line feeling new and fresh.
Highlights: Less Overcrowding than Some Cruise Lines, Smaller Ships Allow for Access to Smaller Ports.
About Cruise Line: Azamara Cruises offer all the amenities of a world-class cruise line without overcrowding. Off the ship, Azamara is going to allow you to dive deeper into different cultures with independent, local tour operators. Also, with their ships being smaller than some, you will get access to ports where larger vessels won't fit. This is going to allow you to get right into the heart of the city.
Highlights: 16 Cruise Ships in their Fleet, Cover 1,000 Different Routes Each Year, Service and Entertainment Onboard is Top Class.
About Cruise Line: With a fleet of 16 different cruise ships, MSC Cruises is one of the fastest-growing cruise companies in the world. They cover 1,000 different routes around the globe each year. So you will be able to find a cruise destination that is going to line up with your dream destination. Life on board is going to be highlighted by dinning, elegant living quarters, and amenities that are sub-par to none. 
Highlights: 13 Cruise Vessels to Select From, Largest European Cruise Operator, Excellent Selection of Destinations and Itineraries.
About Cruise Line: Costa Cruises is going to offer something for everyone. All 13 vessels will offer dining, activities, and amenities that will wow even the most discerning cruise-goer. As the largest European cruise operator, Costa Cruises is also going to be able to offer the most choices.
This means more options when it comes to destinations and itineraries around Europe. Costa Cruise ships are "designed to combine comfort, entertainment, and pleasure in an unmistakable Italian style."
Highlights: Offers Three Elite Cruise Ships, Offers Unique Event Inspired Cruises for the Extra Adventurous Traveler.
About Cruise Line: Cunard's cruise line only consists of three ships. The ships are Queen Elizabeth, Queen Victoria, and Queen Mary 2. Fewer ships allow Cunard to focus on all the details of a great cruise experience.
From afternoon tea to "spectacular gala balls," you are going to have the time of your life when sailing with Cunard. Feeling a little bit more adventurous even still? Try out one of the unique Cunard event cruises like Transatlantic Fashion Week, Big Band Ball cruise, or sail with the National Symphony Orchestra.
Highlights: Smaller Ship Size to Focus on a Personal Touch, Top Class Dining and Amenities Onboard Every Ship.
About Cruise Line: With a smaller ship size (which carries only 930 guests), Viking Ocean Cruises is going to focus on a personal touch. Guests aboard any of their six vessels are going to feel pampered and ready to enjoy all of the fine dining and amenities aboard. With cruise destinations pretty much all over the world, you will be able to enjoy traveling in style.
Highlights: Offers Two of the Largest Cruise Ships, Large Selection of Onboard Activities.
About Cruise Line: With two of the largest cruise ships in the industry, Royal Caribbean is known for its host of onboard activities. Offerings include robot bartenders, rock-climbing walls, zip lines, and even an ice skating rink. Traditional offerings like spas, pools, and excellent dining venues round out Royal Caribbean's appeal.
Highlights: Focuses on Luxury Travelling, Voyages are Available on All Seven Continents.
About Cruise Line: Luxurious and groundbreaking, Crystal Cruises offers ports of call on all seven continents. The line's Wine and Food Festival is also critically acclaimed. And, the additions of a Northwest Passage and World Cruise options are an industry first. For a unique cruising experience, Crystal Cruises is a great option.
Highlights: Family-Friendly, Excellent Onboard Entertainment, Fresh and Updated Ships.
About Cruise Line: Norwegian offers cruises for almost every budget and destination. Their cruises are family-friendly and offer excellent onboard entertainment. Acts like Blue Man Group and Broadway musicals are a few of the great shows provided. The line also offers the newest ships among major North American cruise lines. This is going to allow guests to have a fresh and updated stay.
Highlights: Smaller Ship Size and Number of Guests, Offers Unique Excursions, Able to Access Smaller Ports.
About Cruise Line: Windstar's hybrid sailboat-cruise ship fleet offers unique and memorable excursions. And, with boat capacity only holding 148 to 310 guests, Windstar ships are small enough to dock at harbors that larger ships can't always reach. Windstar was also voted the world's best small ship cruise line by Conde Nast.
Highlights: Fun and Casual Atmosphere, Plenty of Onboard Activities.
About Cruise Line: Carnival is known for its fun, casual atmosphere. It is also one of the best values for the money in the cruise line industry. Features include water slides, a host of family programs, and a concert series. Carnival also offers excellent package deals. This is going to make it easier than ever for friends and family to join you on your cruise.
Highlights: Eleven Ships in Their Fleet, Fun Onboard Activities for All Ages, Select from Different Dining Packages Based on Your Preferences.
About Cruise Line: With just 11 ships in its fleet, Celebrity Cruises is smaller than some of the other cruise lines. This in no way takes away from the great deals and fun onboard experiences still to be had. Dining is a highlight on Celebrity Cruises and will have something for everyone. Guests will be able to pick from different dining packages that appeal to them.
Highlights: Port-Intensive Itineraries, Excellent Onboard Dining Options to Select From.
About Cruise Line: Featuring port-intensive itineraries and exclusive ports of call, Oceania Cruises offers a lot of value for the money. The mid-size, elegant ships also provide great alternative restaurants. You will be able to choose from multiple open-seating dining options for no additional charge.
Best Cruise Lines Conclusion
Cruises are one of the greatest things to do on this planet (in our humble opinion), but there are advantages to finding the right cruise line for you.
Different cruises will feature different types of events, specials, activities, etc. So it is vital that you find a cruise that fits what you are looking for. Hopefully, we have been able to help you better decide what you are looking for with this list.
Are you still looking for more travel-related content? Make sure to take advantage of our lists of the best Greek islands, the best Caribbean islands, and the best beaches in the world.
If you have used one of the cruise lines on this list, we would love to hear your feedback in the comments. Also, if you believe that we left off a great cruise line, we would love to hear about it so that we can check it out!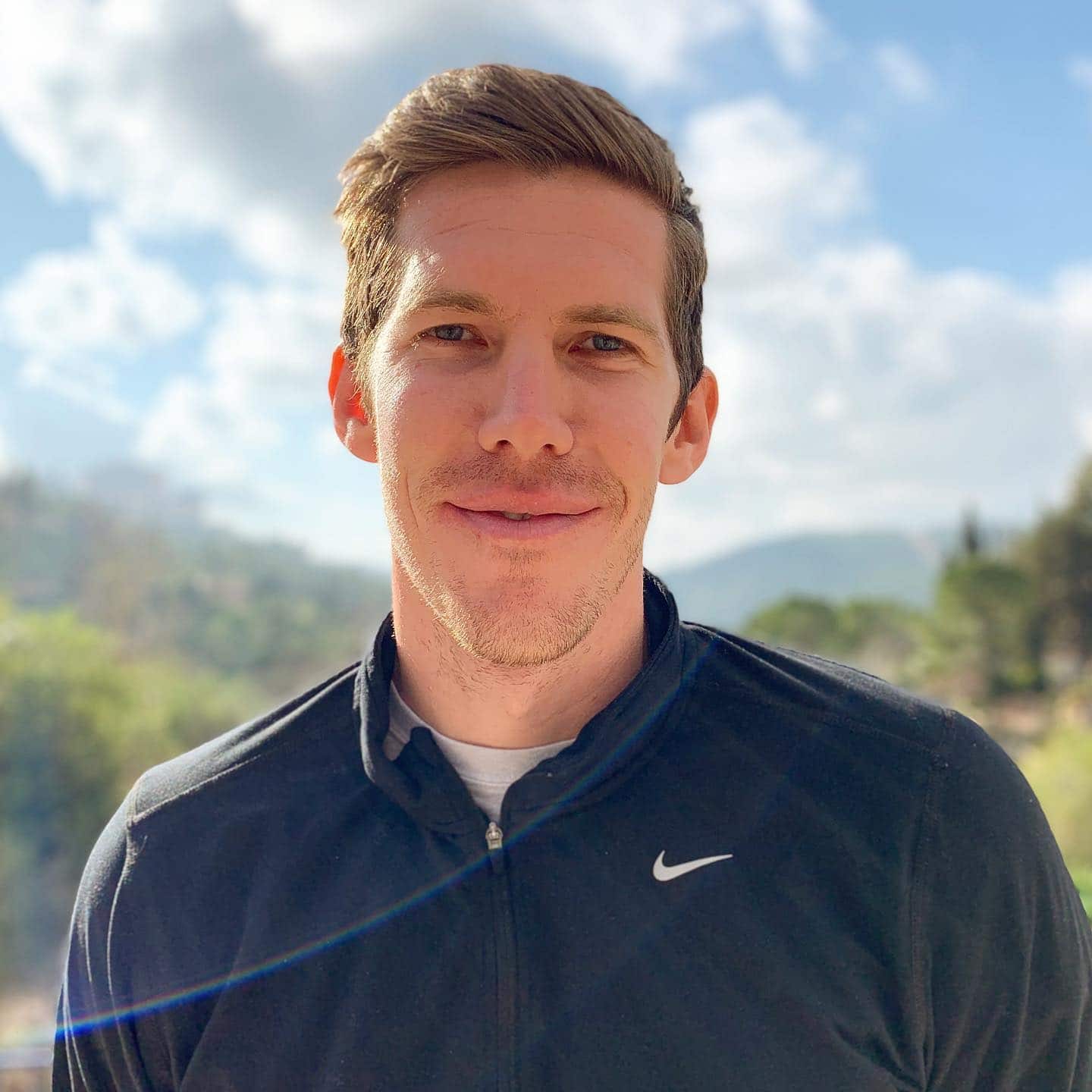 Kyle has a background in sports, fitness/health, and business. However, he also has a passion about researching all topics, and is dedicated to making lists that will help make your life easier.