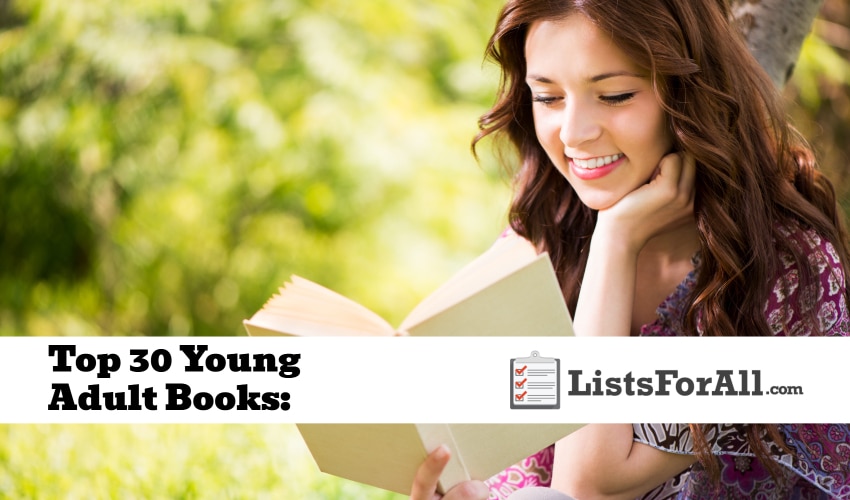 Best Young Adult Books: Finding the Perfect Young Adult Book for You
Young adult books aren't just for the young, as many of the best young adult books transcend age. The books on this list of the best young adult books all tell a great story and will instantly transport you into another world. With each book being well-written and filled with top-notch characters, you won't want to leave any time soon, either.
This list of the best young adult books features some classics, as well as some up-and-coming books. These books are all well written and cover a wide range of stories and characters. Also, many of them are also part of a series of books, so that means you can enjoy your favorite stories and characters for even longer. 
So regardless of your age, check out the books on this list. And who knows? You may just find your new favorite book! Also, our list of the best mystery books will be able to provide you with some great thrillers as well. So make sure that you check out that list when you are finished here.
And while you are enjoying one of these young adult books, our lists of the best snack ideas and best cookie recipes will provide something delicious to eat.
Top 30 Young Adult Books:
Author: Joel Ohman
Publish Date: 2014-2017
About Young Adult Book: Centered on a strong protagonist, Meritropolis blends action, fantasy, and a moral message seamlessly. A self-proclaimed Hunger Games meets The Village; this newcomer book is a definite must-read. Be warned, though; once you start this three-book series, you won't be able to stop till the series is finished.
Author: Paulo Coelho
Publish Date: 1988
About Young Adult Book: With more than 23 million copies sold, The Alchemist is a modern classic. Author Paulo Coelho is one of the best authors to ever put a story down on paper, and in this book, it really shows. Part metaphysical, part adventure, The Alchemist is a magical story about following your dreams. You will get completely caught up in the story of a boy who starts out shepherding sheep and ends up discovering what the world is about.
Author: Lois Lowry
Publish Date: 1993
About Young Adult Book: Also made into a movie, The Giver is a classic dystopian book. The author details a boy's daring escape from a life of conformity. The Giver also paints a vivid picture of what the world would be like without choices. The 1994 Newbery Medal winner, this book is considered one of the most influential novels of our time and of course one of the best young adult books still today.
Author: J.K. Rowling
Publish Date: 1997-2005
About Young Adult Book: You may have already watched the movies, but if you haven't also read the books, you are missing out on so much! Expertly written, the Harry Potter series is appealing to both young and old readers. No list of the best young adult books would be complete without J.K. Rowling's Harry Potter masterpieces.
Author: Gary Paulsen
Publish Date: 1987
About Young Adult Book: Hatchet follows 13-year old Brian's 54 days of survival in the remote Canadian wilderness following a deathly plane crash. Armed with only a hatchet, Brian's story of survival and self-discovery has captivated readers for decades. It is sure to captivate you as you quickly turn from page to page to get the rest of the story.
Author: Sarah J. Maas
Publish Date: 2015
About Young Adult Book: If you're looking for a Young Adult book series that is intense and thrilling, with a loose retelling of Beauty and the Beast, look no further than A Court of Thorns and Roses. In this first installment, Feyre is captured by a part-faerie, part-beast High Lord called Tamlin. As she learns the ways of the fae, their lives intertwine in ways she never expected. But when Feyre realizes what's truly at stake, she must do whatever it takes to stop an ancient darkness from claiming her world.
Author: John Knowles
Publish Date: 1959
About Young Adult Book: A Separate Peace is a compelling young adult novel set against the sobering backdrop of WWII. Gene and Finny are roommates at the quintessentially northeastern Devon School, where they become thick as thieves despite their very different personalities. But as the shy, unathletic Gene grows jealous of Finny's easy confidence, he's driven to do something unforgivable — after which their lives will never be the same.
Author: Jeniffer Niven
Publish Date: 2015
About Young Adult Book: Theodore Finch and Violet Markey are two teenagers who seemingly have nothing in common. However, when they both find themselves at the top of their school bell tower with the intention of jumping, they soon realize that there is more to one another than meets the eye.
As their relationship blossoms, they must confront the demons from their pasts that haunt them daily. With lyrical language and an intense focus on characters' emotions, All the Bright Places is a powerful and poignant look at mental illness, love, and grief.
Author: Ibi Zoboi
Publish Date: 2017
About Young Adult Book: If you're looking for a young adult book rich in possibilities, look no further than American Street. Fabiola Toussaint has always dreamed of living in America, and finally, her dreams are coming true. But when she arrives in Detroit, things don't entirely turn out as she expected. Her aunt is nowhere to be found, and Fabiola is left utterly alone in a strange country. Thankfully, she makes friends who help her navigate this new world and discover all the possibilities it has to offer.
Author: Mark Oshiro
Publish Date: 2018
About Young Adult Book: Oakland, California, is a city in flux. Gentrification pushes the longtime residents of Moss Jeffries' neighborhood further and further away from their homes and memories. And at school, the police are ever-present in the halls and classrooms.
Moss, a black teenager, is constantly harassed and has panic attacks since his father was murdered by an Oakland police officer several years ago. In this powerful novel told in verse, Moss finds solace in activism and friendship. When he begins to understand that anger can be a source of strength, he starts to see hope for his future.
Author: Harper Lee
Publish Date: 1960
About Young Adult Book: To Kill a Mockingbird is set in the Deep South of the 1930s. It examines hard subjects like race and class poignantly and honestly. A classic in its own right, To Kill a Mockingbird, was the recipient of the 1961 Pulitzer Prize for literature and fiction.
Author: J.R.R. Tolkien
Publish Date: 1937
About Young Adult Book: The Hobbit is a fascinating prelude to the famous Lord of the Rings series. Like the Lord of the Ring series, it showcases Tolkien's masterful storytelling. With just the right mixture of adventure, suspense, and humor, The Hobbit is a must-read. Be warned, though; once you pick it up, it will be hard to put down.
Author: Colleen Hoover and Tarryn Fisher
Publish Date: 2015
About Young Adult Book: Never Never is a short YA that is off the beaten path. It is going to blend romance and mystery perfectly. So perhaps it is better suited for older readers due to its romance component. Regardless of age, though, the first book of the series is sure to leave you eager for more.
Author: Suzanne Collins
Publish Date: 2008-2010
About Young Adult Book: Inventive and page-turning, The Hunger Games trilogy is a worldwide favorite. With this trilogy, Collins details a grim dystopian world full of heartbreak and heroics. For a truly compelling read and some of the best young adult books, this trilogy is not to be missed.
Author: Benjamin Alire Saenz
Publish Date: 2012
About Young Adult Book: Aristotle and Dante Discover the Secrets of the Universe is one of the best young adult books around. It tells the story of two unlikely friends who form a bond and help each other learn more about themselves and the universe. With its informative but engaging tone, this book is perfect for any reader who wants to explore new ideas and expand their horizons.
Author: Julia Alvarez
Publish Date: 2002
About Young Adult Book: Before We Were Free is a young adult book that tells the story of Anita de la Torre, who grew up in the Dominican Republic during the 1960s. Anita faced many struggles during her adolescence, including living away from most of her family, worrying about her missing uncle, and being suspected of opposing the country's dictator. This novel follows Anita as she strives to make sense of her tumultuous world and find her place within it.
Author: Krystal Sutherland
Publish Date: 2021
About Young Adult Book: House of Hollow is the must-read, dark young adult novel from the author of Our Chemical Hearts. The story focuses on eliciting powerful feelings from its readers, with Sutherland telling Penguin Teen, "I went into the writing of this book without a strict plan for the plot, but a very structured plan for what I wanted readers to feel at each moment."
The result is a gritty, modern-day fairy tale in which three sisters — Iris, Grey, and Vivi Hollow — mysteriously disappear from a street in Scotland as children. A detective dedicated to finding them spends his life investigating their disappearance but always comes up empty-handed. That is until one day…
Author: Ransom Riggs
Publish Date: 2011
About Young Adult Book: If you're a fan of Young Adult books, then you'll love Miss Peregrine's Home for Peculiar Children. This revolutionary novel mixes fiction and photography to create a one-of-a-kind reading experience. Set on an abandoned island, this story is full of mystery and suspense, with all the action taking place in photographs that come to life.
If you're looking for an exciting read that will keep you on the edge of your seat, then don't miss Miss Peregrine's Home for Peculiar Children! And of course, there are six total books in this series, so that means a ton of excellent reading.
Author: Kristin Cashore
Publish Date: 2009
About Young Adult Book: Are you looking for a captivating young adult series? Look no further than the Graceling Realm books. In a world where people born with exceptional skills are feared and exploited, Katsa carries the burden of a skill even she despises: the Grace of killing.
But when she meets Prince Po, who is also Graced with deadly fighting abilities, Katsa realizes that there may be more to her Grace than she ever imagined. With action-packed adventure and nuanced characters, this series is sure to keep you entertained from beginning to end.
Author: Christopher Paolini
Publish Date: 2002
About Young Adult Book: The first book in the Inheritance series, Eragon, is a New York Times bestseller. A classic action and fantasy book, this story begins when a poor farm boy realizes his destiny as a Dragon Rider. From here, a magical and adventurous journey commences. Eragon will keep readers holding on to each page and wondering what will happen next.
Author: Veronica Roth
Publish Date: 2014-2016
About Young Adult Book: The Divergent series is going to focus on a young girl named Tris and her part in a society where everyone is expected to conform and play a specific role. Tris is quickly discovering that she is different from everyone else, though, and that her being different could get her and those she loves in trouble.
This book and series are also now a major motion picture, so you might recognize it from the movies as well. To do true justice to the Divergent series, though, you need to read the books.
Author: John Green
Publish Date: 2012
About Young Adult Book: This book is sure to pluck on your heartstrings as it tells the story of two cancer patients who fall in love. With both life and death being ever-present in their minds, their relationship does not fall under the status quo. The Fault in Our Stars has sold millions of copies and is a bestseller in the New York Times, Wall Street Journal, USA Today, and others.
Author: Madeleine L'Engle
Publish Date: 1962
About Young Adult Book: A Wrinkle in Time is the first book of five in the Time Quintet series. You may also recognize it from the movie that stars Oprah and several other famous names. This story is going to follow Meg Murry, her brother, and her friend as they are sent back in time.
Together they must save their father, who was a gifted scientist. Along the way, though, they will experience adventures of all kinds. A Wrinkle in Time is masterfully written and will provide hours of excellent reading as you enjoy the series.
Author: James Dashner
Publish Date: 2009-2016
About Young Adult Book: Thomas and his companions are trapped in a mysterious compound, and the only way out is through "The Maze." All of their answers lie on the other side of the maze, but it is extremely dangerous to navigate. This journey is fast-paced and will keep you guessing as twists and turns continue.
This book is also followed up by four more in the series. So don't worry if you burn through this book, you will still have four more to go that are just as gripping.
Author: Sabaa Tahir
Publish Date: 2015
About Young Adult Book: If you resist the Empire, you die. Laia and her family are only looking to get by and are not looking for any trouble. When her brother gets arrested for treason, though, she must turn to a group of rebels for help. In return, though, she must spy for them as she attends the Empire's greatest military academy.
Author: Stephen Chbosky
Publish Date: 1999
About Young Adult Book: Growing up is not always easy. The Perks of Being a Wallflower highlights this struggle. It is going to take readers on the "sometimes heartbreaking, often hysterical, and always honest look at high school in all its glory." You will be able to follow Charlie as he learns to navigate high school and everything else that growing up entails.
Author: Markus Zusak
Publish Date: 2005
About Young Adult Book: Taking place in 1939 Nazi Germany, The Book Thief is a compelling story about a girl that steals to survive and one of the best young adult books out there. One day though, she encounters a library of books. She begins to share these books with neighbors during the bomb raids, and even with the Jewish man hidden in her basement.
Author: William Golding
Publish Date: 1954
About Young Adult Book: Coming to a crash landing on an uncharted island, a group of boys finds themselves all alone. What seems at first, to be a freedom for them quickly turns into a survival scenario. The Lord of the Flies will keep you engaged throughout. You will want to get to the next page as quickly as you can to see what will happen next.
Author: Katherine Paterson
Publish Date: 1977
About Young Adult Book: Jess Aarons and Leslie Burke (the new girl in school) quickly become great friends. They spend every day behind Leslie's house playing in the woods together. They imagine a land called Terabithia that they are both a part of. One day though, while Jess isn't there, Leslie goes to Terabithia without him, and disaster strikes. It will take everything that Jess has to overcome the tragedy that occurs.
Author: Cassandra Clare
Publish Date: 2007
About Young Adult Book: The City of Bones is the first book in The Mortal Instruments series. It is about an undercover world where Shadowhunters must keep evil at bay and guard against the demons and other dark forces that would threaten our world. When Clary finds herself suddenly in this hidden world, she must learn to adapt quickly. In the end, Clary may be the final piece that wins or loses the war.
Best Young Adult Books Conclusion
A great book can
instantly
transport you into faraway worlds. You are able to feel like you are one of the characters right in the middle of the story.
With this list of the best young adult books, every book is going to fall into the "can't wait to turn the page" category. So start at the top of the list and work your way down or begin with the book that best piques your interest. We promise that you will not
be disappointed
.
Are you still looking for more reading suggestions? Make sure to visit our list of the
best sports books
.
Comment below if you have a favorite book that we missed in this list. Also, if you have already read one of these books, we would love to hear about it as well.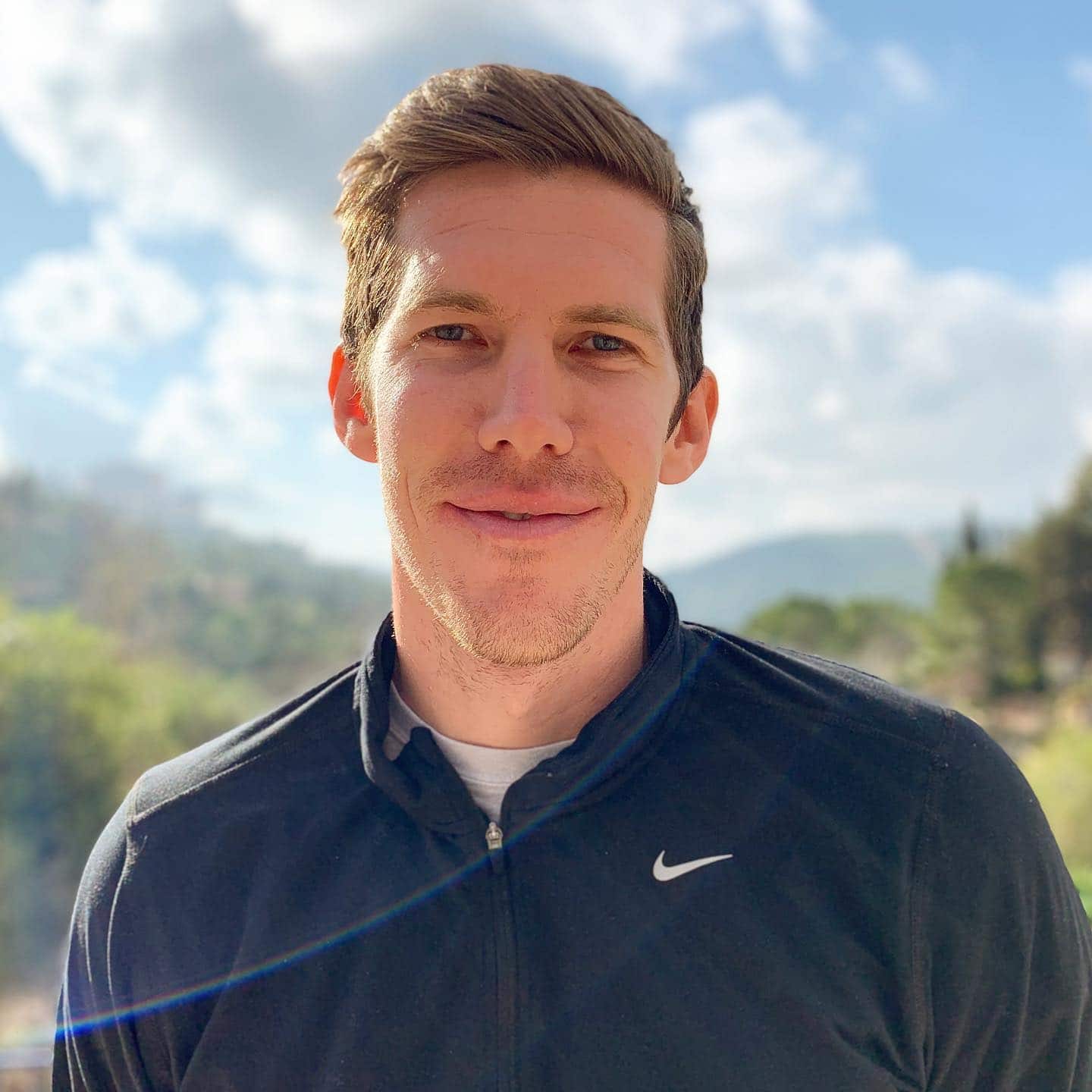 Kyle has a background in sports, fitness/health, and business. However, he also has a passion about researching all topics, and is dedicated to making lists that will help make your life easier.