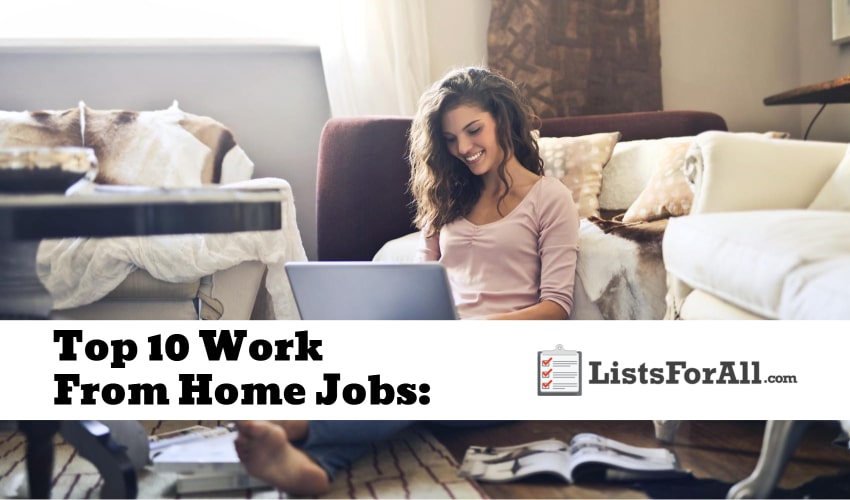 Best Work from Home Jobs: Finding the Perfect Work from Home Job for You
When it comes to freedom and living the lifestyle that you want, having the right job is a big part of that. If you can work from home on your own schedule, this is only going to add to the freedom you are looking for.
This list of the best work-from-home jobs will highlight the top work-from-home jobs. You will be able to look through this list and, hopefully, find a job that fits your interests and skillsets. Before you know it, you could be working from home and living the life that you always envisioned for yourself. 
The other great thing about most of these top work-from-home jobs is that they allow you the freedom to travel as well. So if you are looking to work from home to do some more traveling, make sure that you take advantage of all of our traveling lists as well. Our lists of the best travel blogs, best travel accessories, and best travel sites will have everything you need to maximize your travel plans. 
Before you know it, you could be working remotely from a beach somewhere or a new city that you have always wanted to visit. 
Top 10 Work From Home Jobs:
Highlights: Build a loyal social media following and use your creativeness. 
About Job: A social media specialist is responsible for curating content on different social media platforms for companies and businesses. Their core purpose is to increase customer engagement through unique posts about the company or business they work for. Some responsibilities include creating posts, responding to comments, increasing follower count, monitor how the platform is doing with outreach, and more.
Social media specialists can create and monitor content on a variety of platforms, such as Facebook, Instagram, Twitter, and Snapchat. A social media specialist can have fun with their work. By having the ability to put content online for anyone to see, this job allows for creatives while positively impacting the place of work. This is an excellent opportunity for a creative mind who wants to see their work make positive impacts on a company.
Highlights: Teach one-on-one classes from your home and help students with their lessons.
About Job: Tutors or at-home teachers provide private lessons to people in their homes. This job became immensely popular during the pandemic since many students have opted for remote classes. At-home tutors help children, and some adults navigate through their learning with one-on-one assistance. Thanks to modern technology, tutors and private teachers can work remotely.
With tools like document cameras for distance learning and video capture cards, remote teachers can connect with students like never before. Zoom learning is not just for the classroom. Private tutors are primarily self-employed, meaning they can choose their hours, clients, and pay. If you have experience teaching or are incredibly knowledgeable in a particular subject, you can get paid to help educate others without having to leave the house.
Highlights: Create content and utilize your artistic abilities to help companies advertise.
About Job: A graphic designer combines technology and art to create images and pictures to communicate ideas. This is one of the best work-from-home jobs for someone with an artistic mind and the ability to utilize sometimes advanced software. A graphic designer is different from a social media specialist because they are not promoting the content; they create it first hand.  If you've ever been interested in company logos or advertising through art, you could become a passionate graphic designer.
Graphic designers can freelance for companies by making individual pieces for their websites or logos, or they can be hired full-time. This job can be done entirely remotely and allows for much creative expression. If you love art, branding, and working with clients to help put their ideas on paper, this is the work-from-home job for you.
Highlights: Web developing is a high-demand job that allows you to problem solve and be creative.
About Job: Have you ever gone on the internet and wondered, "How do people create these complicated web pages?" Well, those people are web developers! In the most basic terms, a web developer's job is to make websites. This job requires artistic skill as well as computer knowledge.
Web developers utilize HTML and CSS to turn text into web pages for clients. People will hire web developers to create websites for their businesses. This is a highly in-demand job since everyone uses the internet. Learning to design websites from scratch is a complicated process, but successful web developers can make high salaries and work totally from home!
Highlights: Provides administrative services like scheduling, posting, etc. 
About Job: A virtual assistant works from home as an independent contractor and offers administrative services to clients. Think of this job as an at-home secretary. Businesses may hire a virtual assistant if they are focusing on remote work and increasing the use of the internet for day-to-day projects.
This job may require you to answer phones, help with scheduling, post on social media, set up meetings, manage emails, and more. A virtual assistant job is a freelance contract position, so they can work the hours they choose and pick the tasks they perform. This job is done totally from home, and there is no necessary college degree! Due to more businesses opting for totally work-from-home operations, this field is in high demand and one of the top work-from-home jobs.
Highlights: Provide information on loans for buying a house, car, etc. 
About Job: If you've ever tried to take out a loan, you know how complicated the process of finding the right one for you can be. A loan officer is someone who assists people in finding loans that fit their specific demands. These can include loans for buying a car, a house, starting a business, and more.
A loan officer works for a financial institution and will talk to clients and advise them on what loan they should apply for. To become a loan officer, you need to take a little over 20 hours of pre-licensing courses as well as an exam called the SAFE Mortgage Loan Originator Test. This is an excellent opportunity for people interested in the housing market and helping others make critical financial decisions. 
Highlights: Create or edit content, write on many different topics. 
About Job: If you're someone who loves to write, you can make a living on that passion! There are many writing and editing jobs you can do while working from home. Every company and business requires writing to promote themselves and sustain their everyday operations.
Editing and writing go hand in hand. Editors take what writers do and make sure they are ready for public use and consumption. Editors are the last line of defense before something is published. If you're someone that loves correcting your friend's grammar and also loves to write, then an editing job may be for you! 
Highlights: In-demand job that allows you to translate important documents, so everyone has access to them.
About Job: If you speak another language and want to make money while working from home, interpreting could be the gig for you. Interpreters convert information from one language to another. This is an important job that allows everyone to understand the same texts and documents, no matter their language.
Interpreters can work for large organizations like hospitals, schools, courtrooms, and more, but they can also freelance from home. The best part is, this is an extremely high-demand job. According to the Bureau of Labor Statistics, the employment of interpreters and translators should grow 24 percent from 2020 to 2030, much faster than the average most occupations.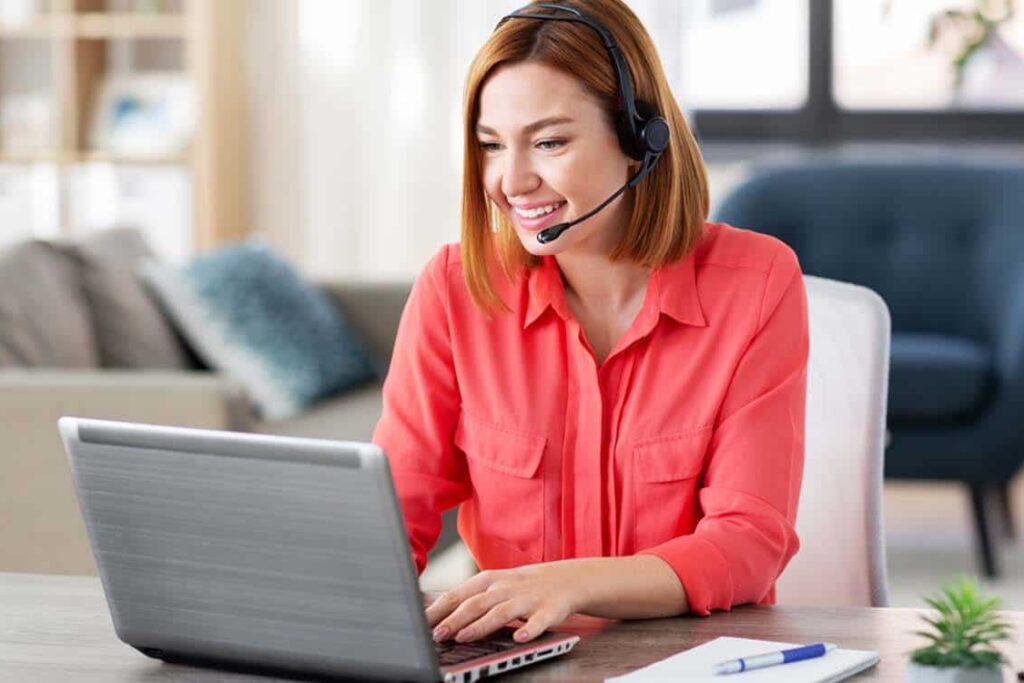 Highlights: Selling a variety of insurances on behalf of companies to clients.
About Job: A licensed insurance representative is someone that sells insurance for the company they work for. This is different than an insurance broker, who sells insurance on behalf of their clients. Licensed insurance representatives can sell a variety of insurances to clients, such as health insurance, car insurance, dental insurance, and more.
This job requires the completion of a training course to gain overall insurance knowledge. You also will need to pass the state insurance license exam. This is a stable job for anyone who wants to help people insure themselves and their future. It is also considered to be one of the best work-from-home jobs.
Highlights: Type up the doctor's audio recordings, flexible hours. 
About Job: Medical transcriptionists listen to audio recordings from medical professionals and type what is said into an organized document. This job has been around for many years but is still in demand. A doctor will send audio files and tapes to the transcriptionist who will then type in a word doc what is being said which will then be kept in that specific patient's medical records.
This job is done totally remotely and offers flexible hours. If you're a fast typer and want to make some extra money, this is the job for you. It is also an excellent way to help people and be a part of the healthcare industry. 
Best Work From Home Jobs Conclusion
Whether you are looking to work from home for the freedom or because you want to mix it up, this list of the best work from home jobs should have what you are looking for. It really just comes down to figuring out which of these jobs is most appealing to you. After that, spend some more time doing research, and then go for it. 
Before you know it, you could be working from home, doing your dream job, and have all the flexibility and freedom you could ever want. Along with working more traditional jobs for other companies, there are also plenty of entrepreneurship opportunities out there as well. Whether it is running your own website, becoming an Amazon affiliate, selling a homemade product on Etsy, or something, working from can incorporate a lot of different jobs.
Make sure that when you do start working from home you are as efficient as possible. Coming up with a work-from-home checklist of everything you need to do to be productive will allow you to work hard and smart. 
Do you work from home already? If so, we would love to hear any feedback in the comments below. Also, if you think we left any top work-from-home jobs off of this list, please feel free to share those below as well.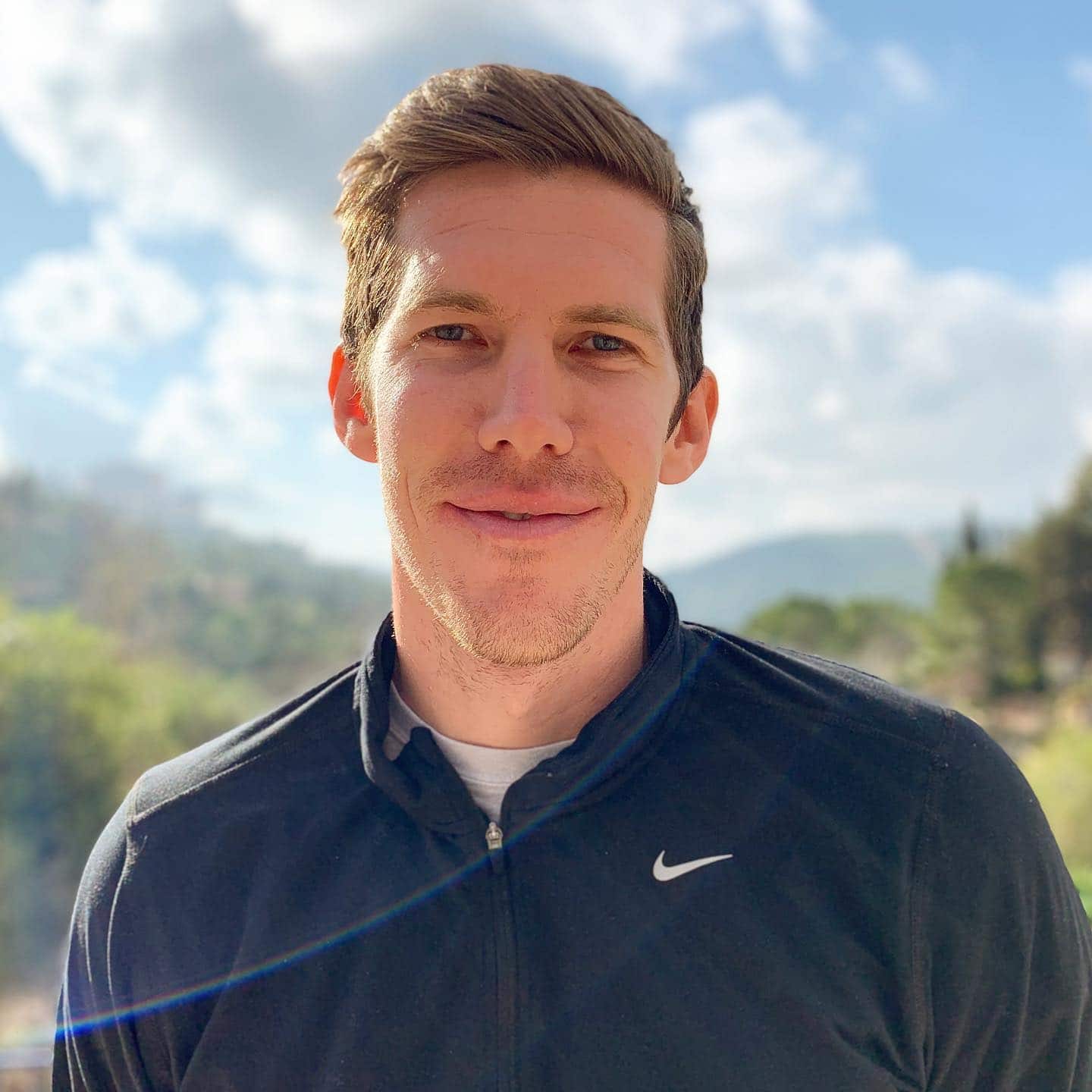 Kyle has a background in sports, fitness/health, and business. However, he also has a passion about researching all topics, and is dedicated to making lists that will help make your life easier.