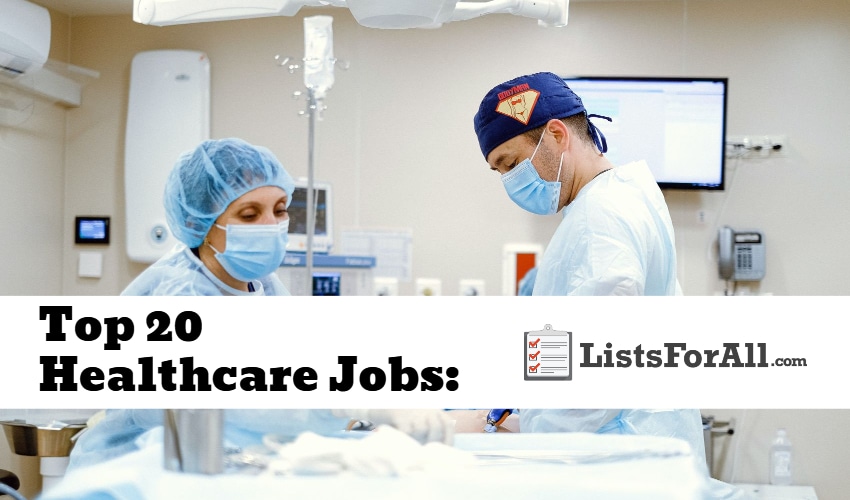 Best Healthcare Jobs: Finding the Perfect Healthcare Job for You
The healthcare industry is a job field that is always in need of qualified candidates. With health and wellness becoming more and more of a priority and need for people, the demand continues to grow. This demand for filling the best healthcare jobs is one of the reasons why so many people are choosing to become doctors, nurses, nutritionists, and so on.
This list of the best healthcare jobs will highlight 20 of the top healthcare jobs in the industry. So if you are interested in potentially beginning in the healthcare field, take advantage of this list and learn more about all of the quality healthcare jobs that are out there. 
So while most of these jobs require training to enter, the pros of joining the healthcare field will drastically outweigh the cons. You will help others, enjoy job security, and be fairly compensated for your work. The question now becomes, which of the best healthcare jobs on this list best fits you?
Top 20 Healthcare Jobs: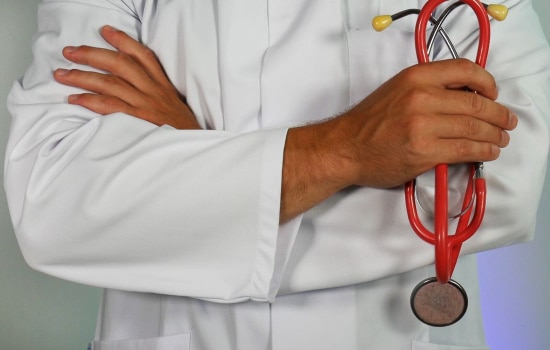 1. Physician
Average Salary: $150,000-$250,000
Highlights: Variety of work environments, two primary types of doctors.
About Healthcare Job: Physician is a term that covers a lot of ground and is one of the top medical jobs in healthcare. Physicians are ER doctors, family medicine providers, specialists (Neurologists, Cardiologists, Rheumatologists, etc.), hospice doctors, and more. It can be confusing to determine exactly what type of physician someone is or what degree they have.
The two primary types are a Doctor of Osteopathy (D.O) and a Doctor of Medicine (M.D.) You might be more familiar with a Doctor of Medicine because those generally perform in the areas mentioned above. A Doctor of Osteopathy can be more involved in treating patients holistically.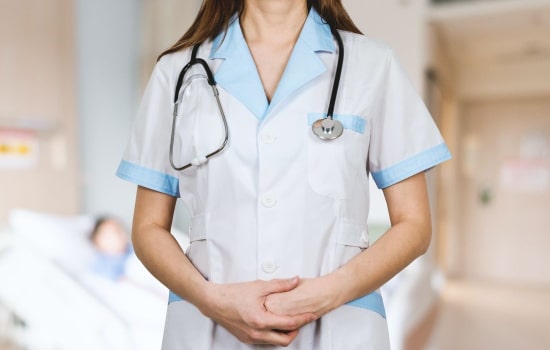 2. Physician Assistant
Average Salary: $89,000-$130,000
Highlights: Wide scope of practice, high demand, operates under a doctor's license.
About Healthcare Job: Although the term suggests that a Physician Assistant (PA) is merely an assistant to the doctor, they are vital to healthcare. They are in high demand and have a vast scope of practice.
Some of the responsibilities of PAs include diagnosing and treating patients, performing procedures, prescribing medication, ordering testing and labs, medically advising patients, and assisting in surgeries under the supervision of a surgeon. In truth, PAs can essentially do all the things a physician can do. The only difference is that they operate under a doctor's license.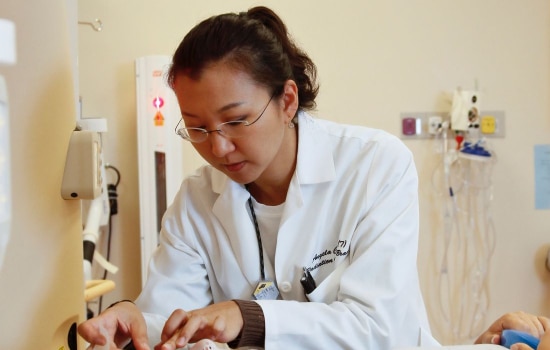 3. Nurse Practitioner
Average Salary: $81,000-$160,000
Highlights: More advanced education than RN, treats and diagnoses patients.
About Healthcare Job: You might be wondering the difference between a Physician Assistant (PA) and a Nurse Practitioner (NP). Nurse Practitioners are registered nurses (RN) that complete additional, advanced education to receive their license.
While RNs can treat patients as long as they have a provider's orders, NPs can diagnose and prescribe treatment plans for patients, order tests, and so on. A PA tends to be educated in general medicine while an NP continues their education from the established RN role.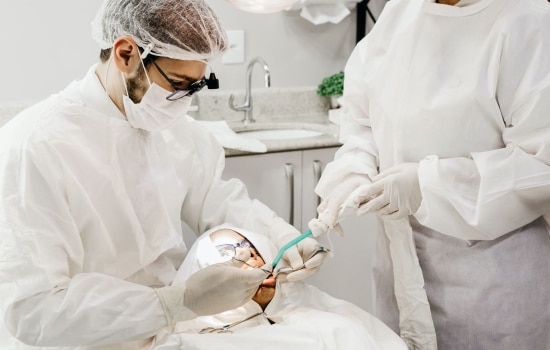 4. Dentist
Average Salary: $120,000-$210,000
Highlights: Complete dental program, diagnose and treat oral conditions.
About Healthcare Job: Whether you like going to the dentist or not, dentists are crucial to society for maintaining our health. While the dental hygienist might be the one you spend the most time with, the dentist is the one who identifies and diagnoses any problems you may have and operates if necessary.
This includes tooth extraction, root canals, filling cavities, and more. Dentists complete a dental school program and can go on to specialize further if they so choose. Additional specialty programs can take 1-2 years to complete depending on the one selected.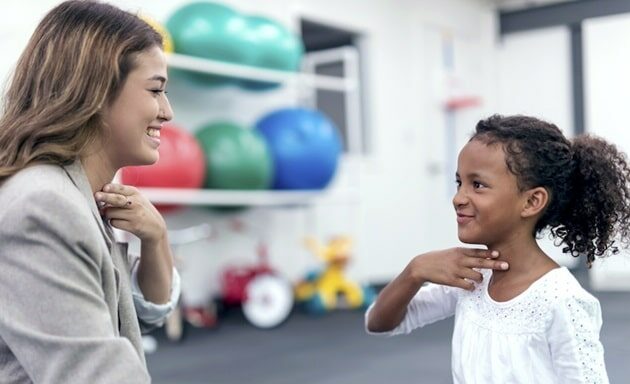 5. Speech-Language Pathologist
Average Salary: $69,000-$120,000
Highlights: Vast range of care, many different work environments, and subspecialties.
About Healthcare Job: Speech-Language Pathologists (SLP) are sometimes referred to as speech therapists, and their field is a broad one. SLPs not only diagnose people with speech, language, chewing, or swallowing difficulties, but they also formulate a plan of care for long-term therapy for their patients.
SLPs work with all age ranges. They work with babies who have difficulty swallowing, children or adults with stutters, and elderly stroke or brain injury victims who need assistance with relearning how to talk. SLPs can work in various settings, including hospitals, rehabilitation centers, private practices, nursing homes, and more.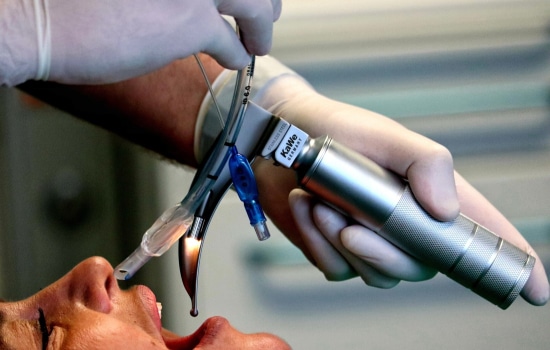 6. Anesthesiologist
Average Salary: $300,000-$500,000
Highlights: Requires vast medical knowledge, high-paying, crucial to patient care.
About Healthcare Job: This is not only one of the best healthcare jobs, but it is also one of the highest-paying. Besides the surgeon, the anesthesiologist is arguably the most critical person in the operating room, unless you prefer to be awake during the surgery (yikes!). Anesthesiologists are responsible for several different areas involving the patient.  They are responsible for evaluating the patient preoperatively, monitoring their vital signs during surgery after administering anesthesia, and following up with the patient afterward.
This is an excellent profession for those that remain calm under pressure as the anesthesiologist may have to make a split-second decision in the operating room. Anesthesia isn't merely putting a patient to sleep during a procedure. It requires a vast medical knowledge of how the body works and interacts with different drugs, medications, and dosages.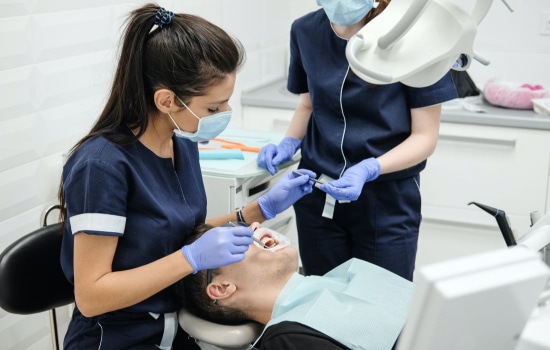 7. Orthodontist
Average Salary: $130,000-$390,000
Highlights: Nearly a decade of schooling, specialized field.
About Healthcare Job: If you've ever had braces, then you would've been treated by an orthodontist. In the same way that a doctor can specialize in another field such as gastroenterology or neurology, orthodontists are dental specialists focusing on repairing irregularities of the teeth and jaw, realigning, straightening, and correcting overbites and underbites and teeth.
Usually, orthodontists complete 8-10 years of schooling, including undergraduate college, four years of dental school, and then a few years of residency. So if you are fascinated by the mouth and everything that goes with it, this may be one of the best healthcare jobs for you.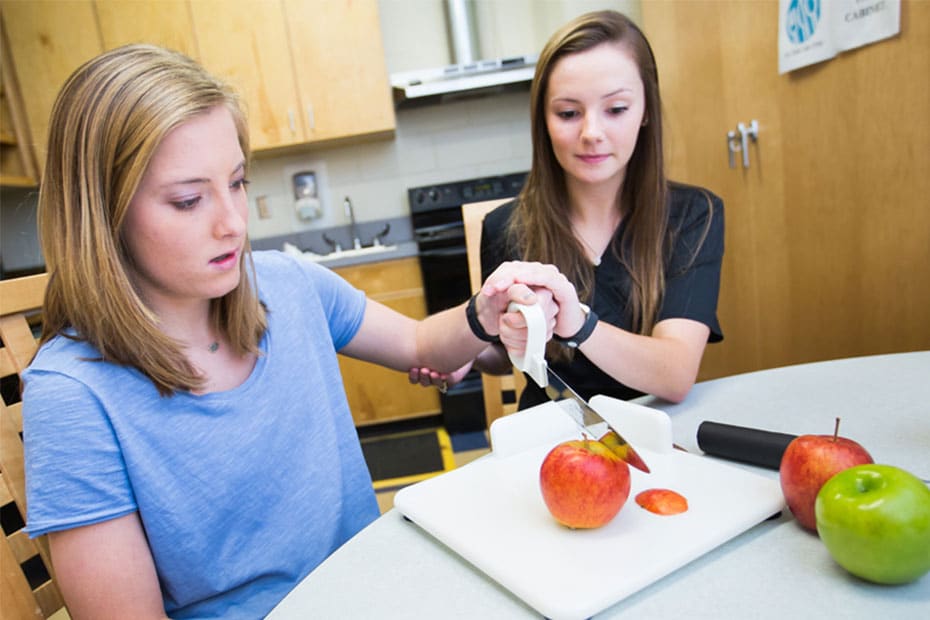 8. Occupational Therapist
Average Salary: $73,000-$100,000
Highlights: Assess and form treatment plans, focuses on physical activity rehab.
About Healthcare Job: Occupational therapists (OT) are different than physical therapists (PT). OTs specifically focus on rehabilitating the patient to be able to complete activities of daily living. Whether it is cooking a meal, going for a walk, or another daily task, OTs help patients get back to living their normal functioning lives. The occupational therapist will perform a comprehensive assessment of the patient, factoring in any personal medical history related to the condition.
After the assessment, OTs create a plan of care for the patient. They will then carry it out until the patient meets a goal or requirement or needs additional care. OT's not only work in hospital and clinical settings, but they also can do in-house or school assessments and appointments.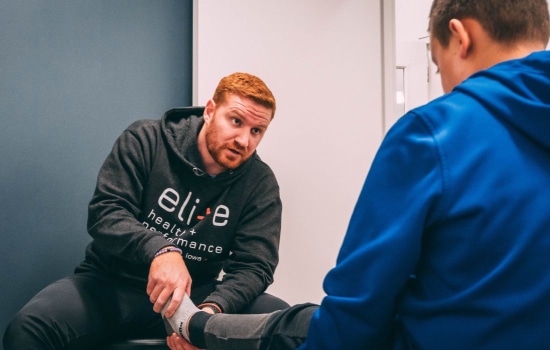 9. Physical Therapist
Average Salary: $75,000-$100,000
Highlights: Collaborate with many specialties, rehab all ranges of patients.
About Healthcare Job: In contrast to occupational therapists, a physical therapist's goal is to focus on helping the patient with their body mobility. Physical therapists see patients for many reasons, including injuries or traumas, stroke victims, sports fractures, and more. They also provide education that will allow the patient to continue care at home in addition to the appointments.
Physical therapists usually collaborate with other providers to comprehensively care for the patient. If you are looking to help people live a more active, pain-free lifestyle, this will be one of the best healthcare jobs to choose from.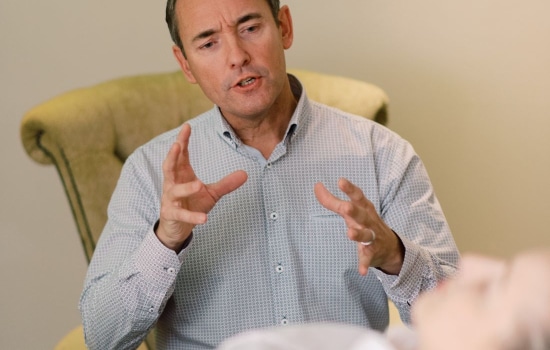 10. Psychiatrist
Average Salary: $190,000-$290,000
Highlights: Focuses on mental health, can prescribe and treat.
About Healthcare Job: Psychiatrists are physicians who focus on diagnosing and treating patients with mental health concerns and disorders. Some of which include bipolar disorder, depression, anxiety, psychosis, and schizophrenia.
Psychiatrists differ from psychologists in that they can prescribe medication or other treatments, and they can also recommend that patients be hospitalized or admitted to an inpatient or outpatient facility. Psychologists focus more on psychotherapy treatment for patients and generally do not handle medication.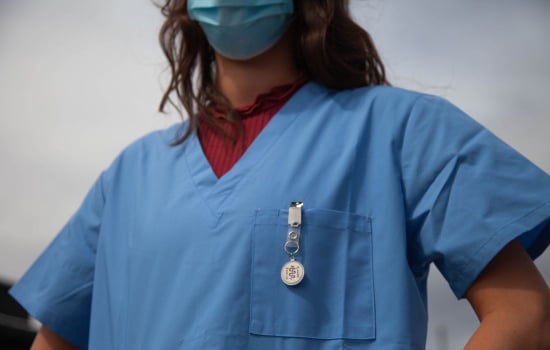 11. Registered Nurse
Average Salary: $49,000-$78,000
Highlights: Vital to healthcare, degree required, length of schooling depends on the program.
About Healthcare Job: Registered Nurses (RN) are crucial to the function of a hospital. You can find them in various settings such as clinics, rehabilitation facilities, nursing homes, specialty offices, and more. RN's have a long list of duties they can perform as well. Some of these duties include medical charting for patients, administering medication, pre-op and post-op evaluations and monitoring, and assisting with procedures (some of which they can do independently with no supervision required).
There are different types of nurses, but Registered Nurses usually complete a 4-year college program and get a Bachelor's in Nursing. Some schools offer accelerated programs.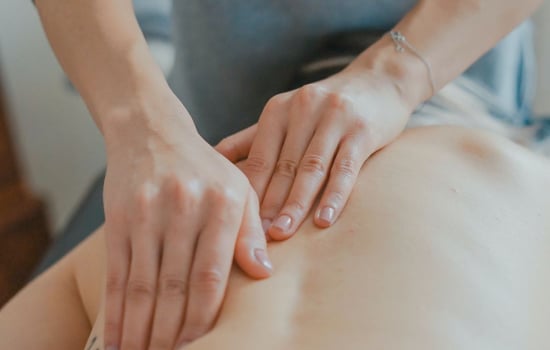 12. Chiropractor
Average Salary: $100,000-$250,000
Highlights: Focus on the musculoskeletal system and requires a doctorate after a bachelor's degree.
About Healthcare Job: Chiropractors tend to get stereotyped and stigmatized, sometimes even by other professionals in the medical field. However, chiropractors are doctors, and they must complete a Doctor of Chiropractic (D.C) program after getting their bachelor's degree. The D.C program usually takes about four years to complete, meaning chiropractors have 8+ years of schooling. From there, chiropractors can choose to specialize further in their field.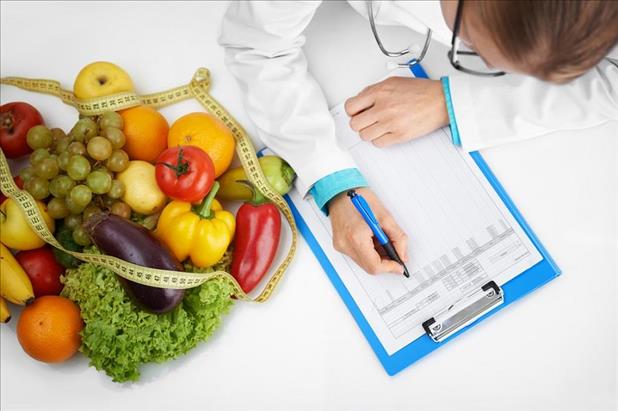 13. Dietitian and Nutritionist
Average Salary: $51,000-$73,000
Highlights: Comprehensive care related to food, licensed, treat a wide range of conditions.
About Healthcare Job: Dieticians and nutritionists are certified and licensed professionals who specialize in nutrition and food. They help clients, or patients, achieve a specific goal or maintain a particular lifestyle. Whether it's managing diabetes, helping with recovery from an eating disorder, or creating a plan of care for weight loss to treat obesity, dieticians and nutritionists play a significant role in maintaining overall health.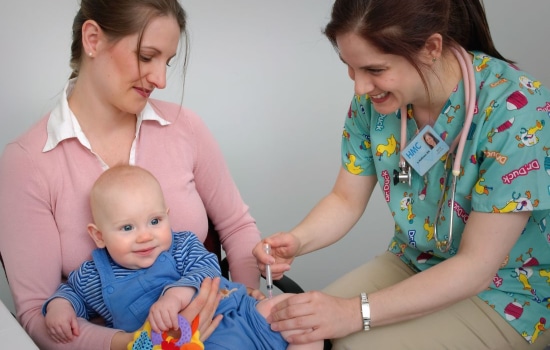 14. Pediatrician
Average Salary: $150,000-$270,000
Highlights: Specialize in children's health.
About Healthcare Job: If you've ever had kids, you most likely established their care with a pediatrician. These are doctors that specialize in the health and well-being of humans from birth to around 18 years old. If you like the pediatrician your child goes to, that pediatrician will be responsible for their care for nearly the first two decades of their life.
Children (especially infants and toddlers) can't always tell you what's wrong or what hurts. It's the pediatrician's job to use their medical knowledge and acquired skills to decipher the issue and prescribe the appropriate treatment.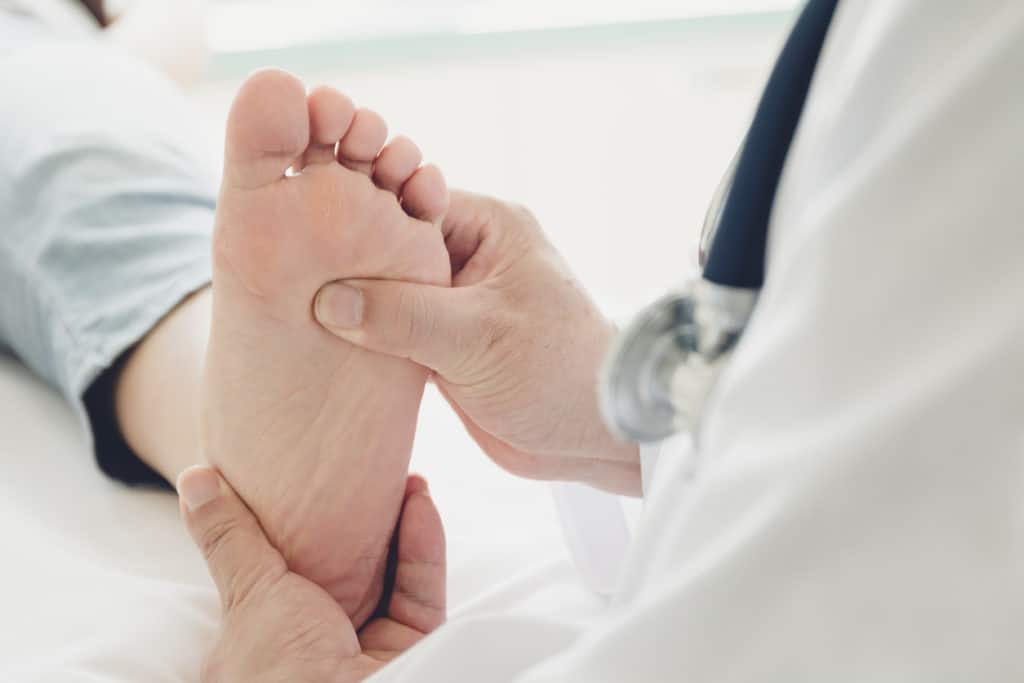 15. Podiatrist
Average Salary: $130,000-$330,000
Highlights: Specific to foot and ankle disorders, a doctorate degree.
About Healthcare Job: Believe it or not, some people choose to specialize in caring for feet. And if you ever have a foot issue, you will be glad that there are doctors who do. Podiatrists are experts in feet and conditions related to ankles and toes, including ingrown toenails and diabetic neuropathy. Podiatrists must have a Doctor of Podiatric Medicine (DPM) degree and can choose to work in various settings like hospitals, sports clinics, private practices, and so on.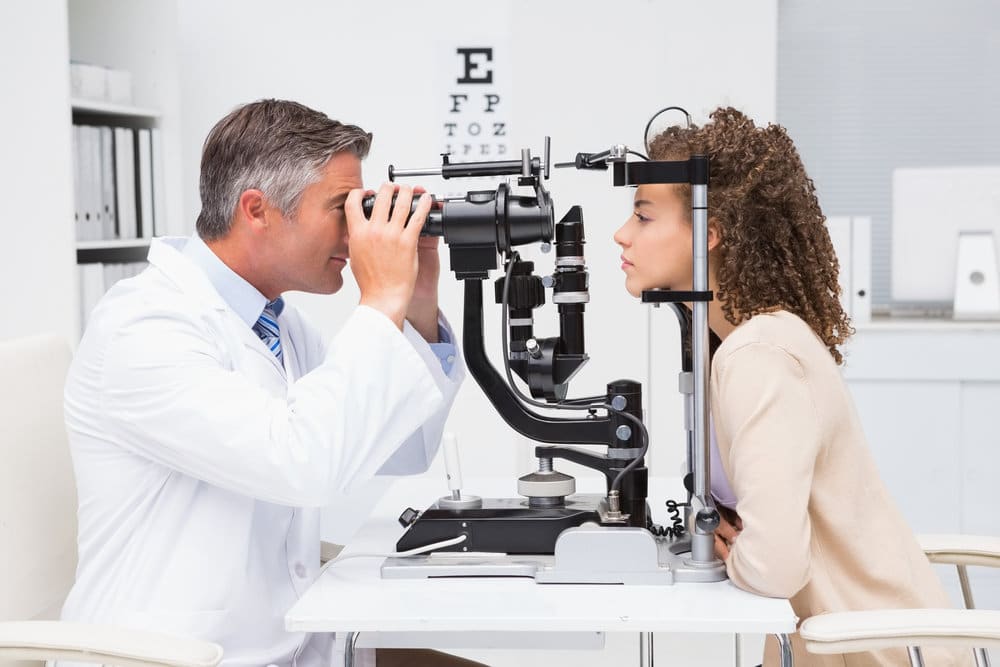 16. Optometrist
Average Salary: $100,000-$160,000
Highlights: Perform evaluations and tests, provide contacts and lenses.
About Healthcare Job: Maybe you're wondering what the difference is between an optometrist and an ophthalmologist. If you suspect you need glasses or a vision check, then an optometrist would be your go-to choice. Optometrists perform tests and evaluations related to eyesight and can prescribe corrective eyewear like contacts and glasses.
They are the ones that can identify issues with your eyes and hopefully catch them early on. Whereas ophthalmologists are doctors who, in addition to prescribing eye ware, have completed additional education, can perform surgery, and can diagnose and treat all conditions related to eyes and vision.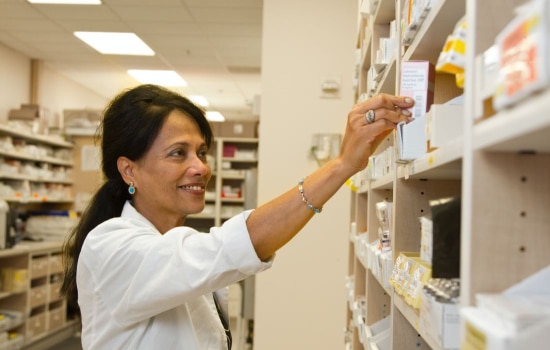 17. Pharmacist
Average Salary: $120,000-$150,000
Highlights: Dispense medication, educate patients.
About Healthcare Job: Pharmacists acquire vast amounts of medical knowledge about medication and its interactions with the body. They are responsible for dispensing medicines after a comprehensive check against the patient's medical conditions.
They educate patients, instruct them on taking their medication, and provide advice on adverse effects. Sometimes patients call the pharmacy instead of their doctor's office (or even 911) for medical advice, and pharmacists must have split-second decision-making skills.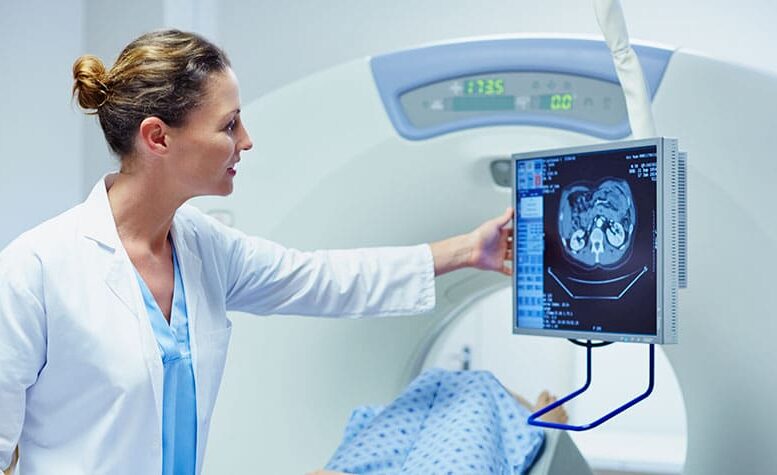 18. Radiation Therapist
Average Salary: $70,000-$100,000
Highlights: Assists in cancer treatment, experience with radiation machines.
About Healthcare Job: Radiation therapists collaborate with radiation oncologists and oncology nurses to administer the necessary treatment for cancer patients. They are experts in the radiation machines used in treating the patient (including CT scans and x-rays), and they monitor the patient throughout the entire process. Typically, radiation therapists are certified through a one-year program.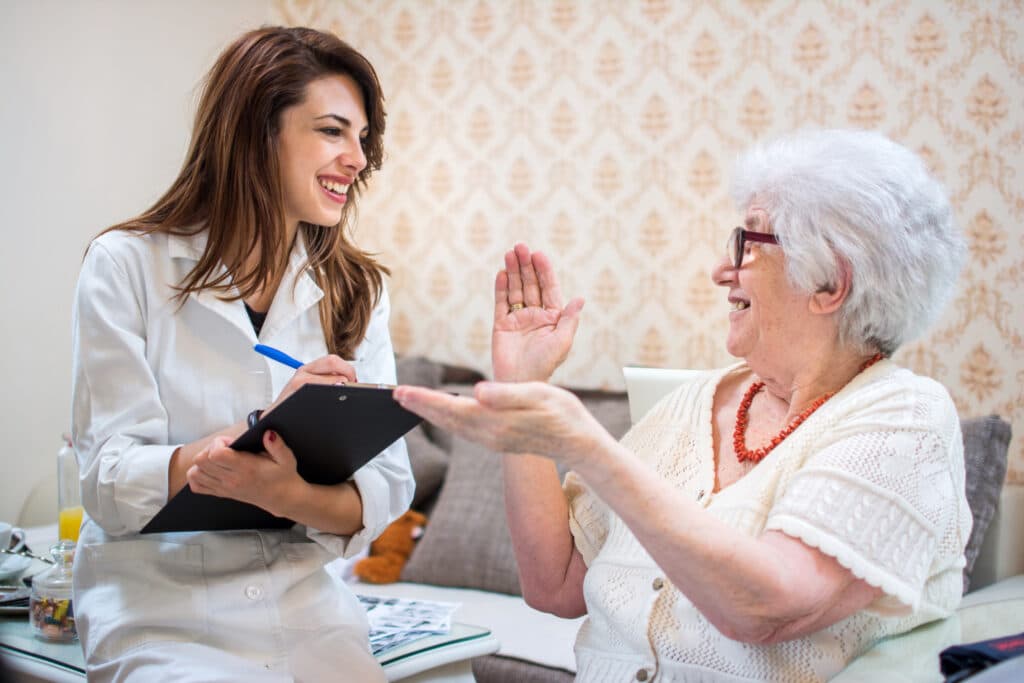 19. Rehabilitation Counselor
Average Salary: $51,000-$86,000
Highlights: Support patients in a variety of ways, must have a degree.
About Healthcare Job: Rehabilitation counselors provide a mix of mental, emotional, and physical support to patients. These professionals carry out evaluations and treatment plans for people with disabilities, traumas or injuries, and arrange for these patients to get equipment related to their condition (such as wheelchairs or canes). These counselors need to obtain a master's degree in Rehabilitation Counseling to practice.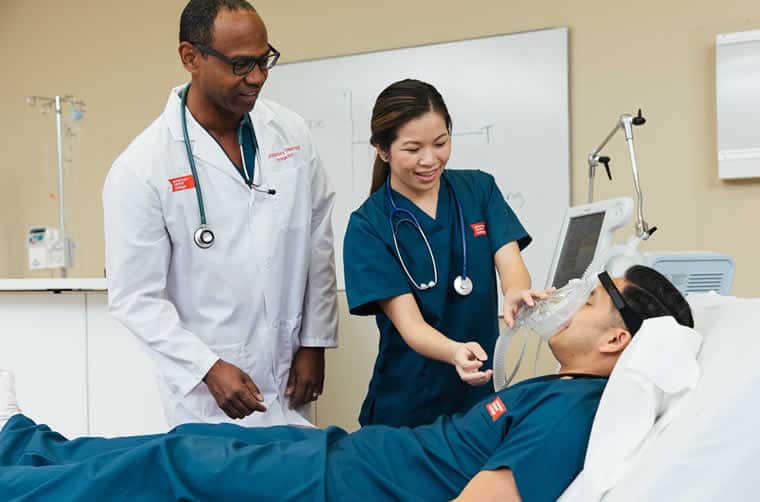 20. Respiratory Therapist
Average Salary: $55,000-$78,000
Highlights: Consult with a variety of doctors, complete a certification program.
About Healthcare Job: Respiratory therapists typically have a bachelor's degree but can practice with an associate degree as long as they complete a certification program. There are also programs for registered respiratory therapists, but they do require more schooling.
Respiratory therapists primarily care for patients with cardiac or pulmonary disorders, including asthma, bronchitis, and sleep apnea. They work with a variety of doctors to comprehensively care for the patient.
Best Healthcare Jobs Conclusion
Hopefully, after looking through this list of the best healthcare jobs, you were at least able to narrow down your list or maybe even add a new potential healthcare job to consider. The other great thing about all of the jobs on this list is that you know you will be helping people out. It is great to make money, but knowing that you are helping others live healthier lives or even save someone's life has a whole new level of reward.
Another thing to consider when it comes to the healthcare jobs on this list is the number of school years it will take to complete. Some can take years of schooling and residency. So make sure that you are doing your research on that as well.
For even more health-related lists, make sure to visit our lists of the best health insurance, best supplements for men, and best supplements for women. Also, if you have any personal feedback on any of these healthcare positions, please don't hesitate to comment below.
All average salaries were taken from Salary.com and are subject to change yearly.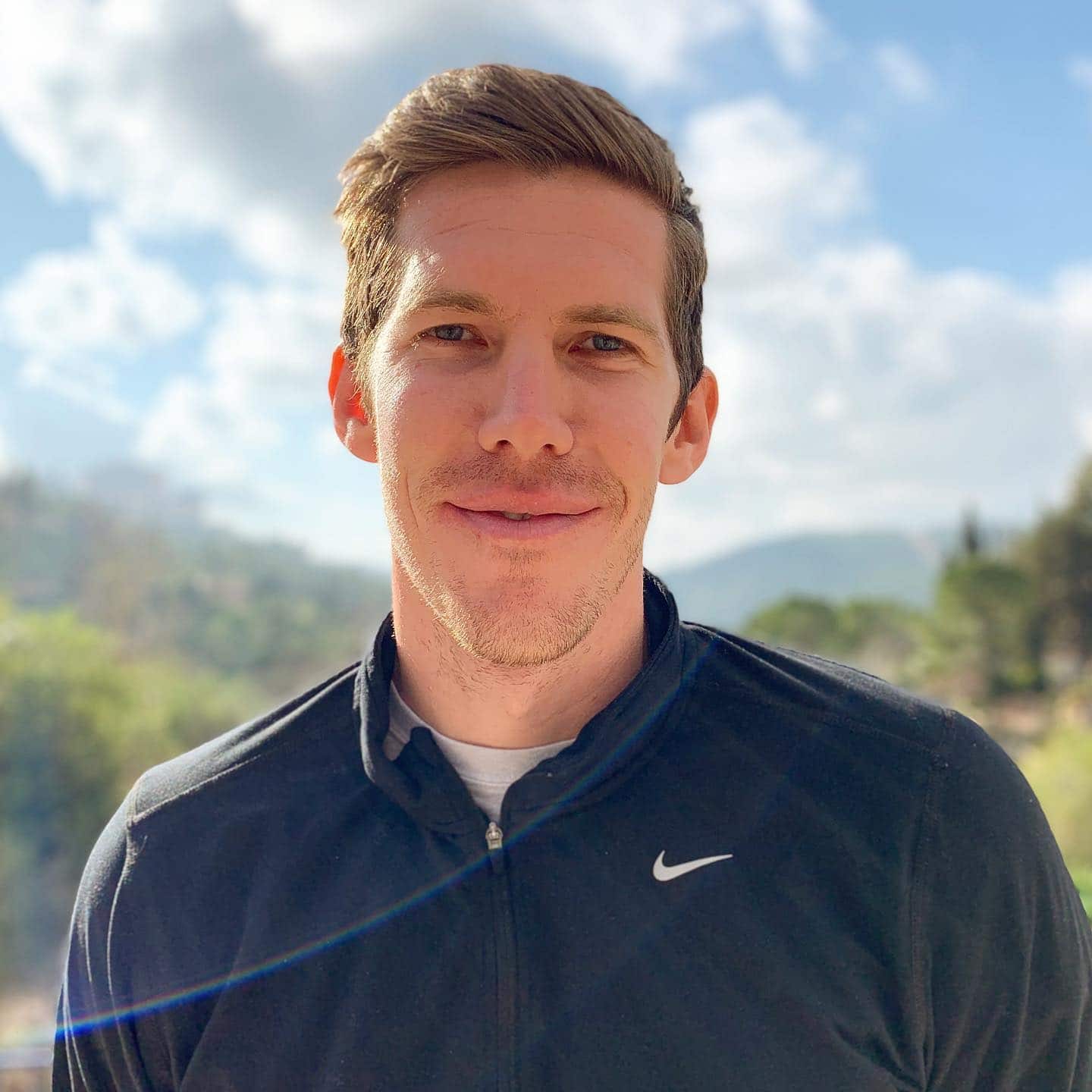 Kyle has a background in sports, fitness/health, and business. However, he also has a passion about researching all topics, and is dedicated to making lists that will help make your life easier.