Health Insurance Companies: The Top 25 List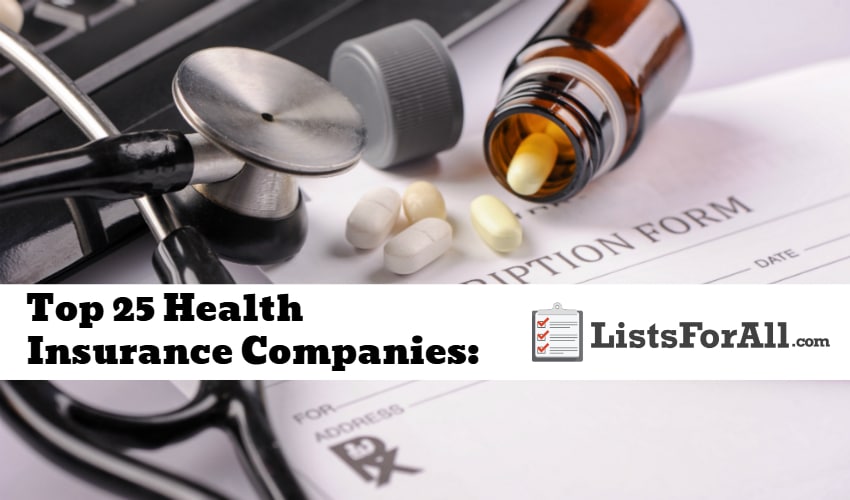 Best Health Insurance Companies: Finding the Perfect Fit For You
You can't put a price on good health. You can, however, put a price on good health insurance! In this list of the best health insurance companies, we have detailed 25 different health insurance companies.
While no health insurance company is perfect, the companies on this list have favorable feedback from members and a range of coverage options. Due diligence is required, but with a little bit of effort, you will be well on your way to having a quality health insurance plan that doesn't break the bank.
And, for even more insurance know-how, see our list of the best car insurance companies.
Top 25 Health Insurance Companies:

Based out of Louisville, Kentucky and servicing southern, western, and Midwestern states, Humana is a large and well-known insurance company. A variety of premiums, plans, and wellness programs offer plenty of choices, so Humana is an excellent choice for those looking for options.

Consistently rated as one of the best health insurance companies for customer service, Kaiser Permanente has its own network of physicians and facilities. While only available in eight states, Kaiser services over 9 million customers, demonstrating its popularity.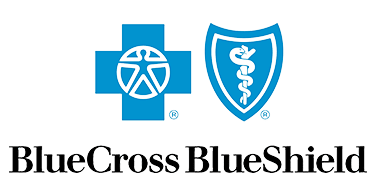 With 37 independent agencies coming in under the Blue Cross Blue Shield parent umbrella, Blue Cross varies from state to state depending on the company servicing your area. With such an extensive network, however, Blue Cross can offer a large variety of plans and prices.

With some low-cost plans available, Aetna ranks high in affordability. With several good supplemental insurance programs also available, Aetna is worth considering. If you don't have a lot of money to spend on health insurance, Aetna is a good option.

While United Healthcare is an in-network only company, its network is quite extensive, allowing customers access to a number of quality physicians and facilities. A robust online support system is an added bonus and is great for those who prefer the online world.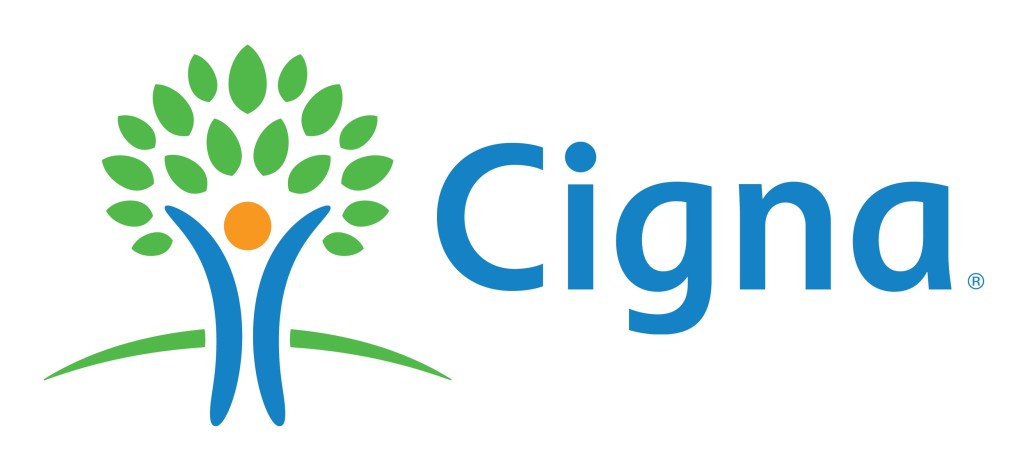 Available in 12 states and a variety of countries, Cigna provides a number of healthcare products and services. A well-done and easy to navigate website adds to the appeal. If you want variety and you want an easy way to access features, Cigna may be the best bet for you.

Known for its Midwest values and stable financial status, Mutual of Omaha provides a variety of health insurance products. Products include disability insurance, critical illness insurance, Medicare supplemental insurance, and long-term care insurance.

AARP provides a number of services for adults over the age of 50, including healthcare insurance. A variety of plans specifically tailored to the over 50 crowd are available, and assistance in other areas like planning for retirement make AARP an excellent choice for seniors.

Because Assurant works with secondary networks, customers of Assurant can enjoy a lot of flexibility and freedom in choosing physicians and facilities. A nice selection of supplemental plans is also an added bonus. If choosing your own doctor is essential to you, than Assurant may be the route for you.

A little bit of a different take on health care, Medishare Health Insurance is faith-based health insurance that is going to stem from the teachings of the Bible. With a large group of like-minded people all coming together to focus on people rather than profit, the Medishare system has shared and discounted more than $2 Billion in medical bills since it began in 1993. So if you are tired of traditional healthcare companies, give Medishare a look.

With a goal of helping improve personal health and public health as a whole, UnitedHealth Group uses, "clinical expertise, advanced technology and data" to meet the ever-evolving healthcare needs of people in the US and all over the world. With a budget of over $3 Billion a year spent on technology and innovation, you can see that they back up what they promise.

With 1 in 8 Americans receiving medical care coverage through Anthem's affiliated plans, this is one of the larger health insurance providers on this list. Anthem strives to be, "accountable, caring, innovative, trustworthy, and easy-to-do business with" in everything that they do. If you are looking for a larger medical insurance provider, look no further than Anthem Health Insurance.

An Independent Licensee of the Blue Cross and Blue Shield Association, HCSC is "the largest customer-owned health insurance company in the United States." Currently operating in Illinois, Montana, New Mexico, Oklahoma, and Texas, HCSC serves more than 15 million members. "HCSC is dedicated to expanding access to high quality, cost-effective healthcare and equipping our members with information and tools so they can make the best health care decisions for themselves and their families." For those located in one of these five states, HCSC Health Insurance may be the perfect choice for you.

As a customer, you always want to be valued. With Highmark Health Insurance they put a lot of priority towards making sure that they, "place the customer at the center of everything that they do." As the 3rd largest Blue Cross Blue Shield affiliate, you can trust that they have the power of a big company as well. For a total healthcare experience that will help you better understand your health insurance needs, checkout Highmark Health Insurance.

With individual and family plans, group plans, Medicare coverage, workers compensation and more, you can handle all of your health insurance needs at Coventry Health Care. Also, if you qualify for the ACA (Affordable Care Act), you can use that to allow you discounted insurance prices through Coventry Health Care. Just checkout the Health Care Marketplace to get started and see what savings you qualify for.

WellCare is more of a specialized health insurance service. Their plans are going to "focus exclusively on providing government-sponsored managed care services, primarily through Medicaid, Medicare Advantage and Medicare Prescription Drug Plans." They also handle a lot of health insurance needs for patients that have "complex medical needs." So if you fall into one of these categories, make sure that you take the time to explore WellCare Health Insurance and all that they have to offer.

Having been around since 1900, Liberty National Health Insurance has been helping people for a long time. Liberty National is going to offer both life insurance and supplemental health insurance. Unfortunately, sometimes standard health insurance doesn't cover all of your health care needs. In situations like this, supplemental healthcare can step in and help take care of bills that are above and beyond what your standard health insurance covers.

Geared specifically for military members and their families, John Hopkins HealthCare was designed to "honor service through compassionate, world-class health care." Johns Hopkins is an excellent healthcare option for anyone in the military. There are also some qualifications for family members of those who have served, so if you have a family member that has served in the military, you may be able to take advantage of the Johns Hopkins HealthCare coverage options as well.

Having trust in a company, especially when it comes to something as important as healthcare, is a big deal. Awarded as one of the world's most ethical companies by the Ethisphere Institute. Cambia Health Solutions are also very conscious of being innovative in the healthcare industry and are always looking for ways to make the healthcare process better for their customers. With over 100 years of trusted healthcare service, Cambia Health Solutions is worth checking out.

If you qualify for government assistance, then Molina Healthcare may be the right fit for you. Working with state governments, Molina Healthcare is going to help to provide exceptional health plans and a "wide range of quality health care services to families and individuals." Molina Healthcare is a Fortune 500 company that offers health care services to nearly five million individuals and families.

You have most likely already seen the Aflac duck a time or two on TV and are somewhat familiar with Aflac supplemental health insurance. Whether you are an individual or family, business owner, or broker, there are a lot of great options that come with signing up for Aflac's supplemental health insurance plans. So join the 50+ million other Aflac members and make sure that all of your health care needs are covered.

For a specialized service that is going to allow you to find the coverage that you need, and that fits your budget, the US Health Group is a great option. They understand that "every customer has different needs," and this means that they are willing to work with you to get you the coverage that you and your family specifically need. And, for help figuring out exactly what you need, they have licensed and trusted agents that can walk you through the process of selecting the insurance coverage that best fits your needs.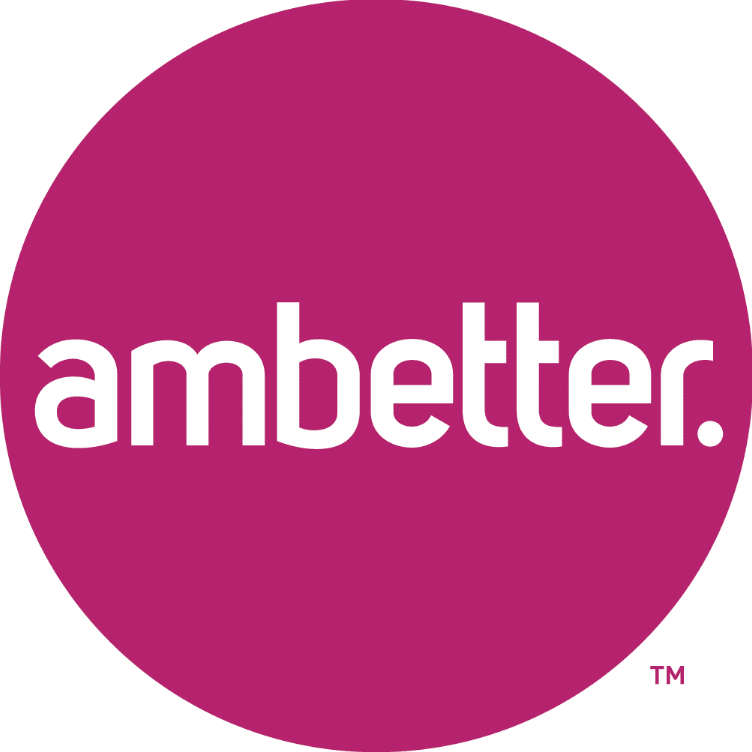 Ambetter Health Insurance is another healthcare company that is going to allow you to take advantage of the ACA (Affordable Healthcare Act) and the Health Insurance Marketplace. Whether you can use the ACA discounts or not though, Ambetter is going to allow you to get quality healthcare coverage and service at a reasonable price.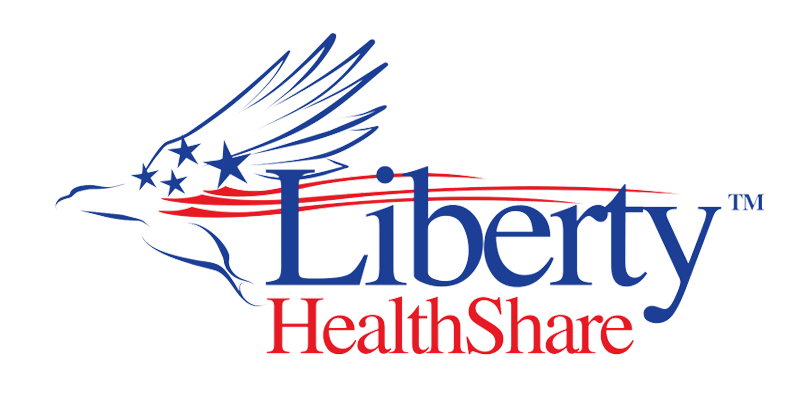 With total transparency when it comes to seeing where your money is going, Liberty Health Share is going to provide a great alternative to traditional health care. Liberty Health Share consists of a "community of health-conscious people who practice longstanding Christian principles in sharing healthcare costs." With three different program options, you will be able to find the health share plan that works best for your needs.

Great for those on the go, HTH Travel Insurance supplements your existing health insurance and provides security while traveling. Flexible options like the range of coverage and amount of your deductible make this company an excellent choice for those who want customized travel healthcare insurance.
Best Health Insurance Companies Conclusion
Picking the right insurance provider can be a big undertaking sometimes. That is why we wanted to do our best to narrow down this list of the best health insurance companies as much as we could. You will still need to do your research, but we hope that we have provided you with a better starting point.
For more health inspired lists, make sure that you checkout our lists of the best supplements for women and best supplements for men.
Please feel free to leave any feedback on these companies in the comments below; I am sure our other readers would appreciate all the insights they can get.