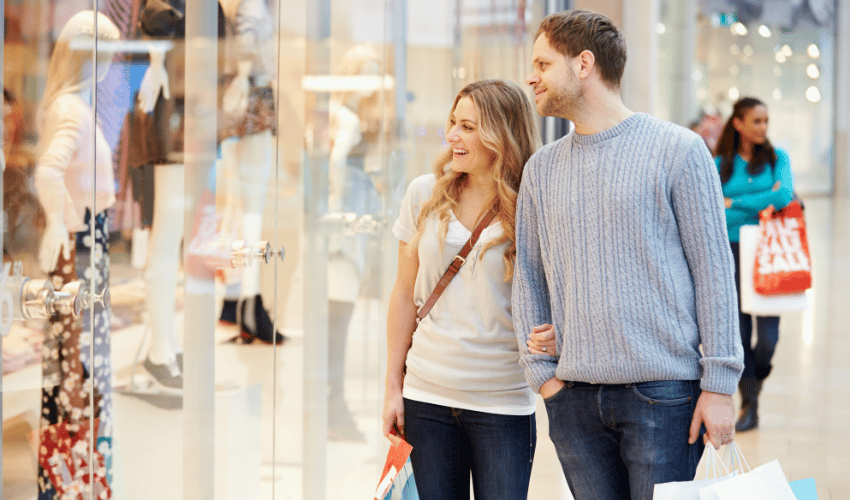 Break out your wallet, because in this list of the best malls in America, we detail ten over the top malls that will make even the stingiest of buyers loosen their purse strings. The malls on this list feature everything from high end designs to mom and pop stores, all under one roof. Many of the malls on this list also offer a little extra – think light shows, trolleys, amusement parks, and restaurants galore – making even window shopping entertaining.
Additionally, many mall stores have online shops that offer even more buying options than their brick and mortar locations, so you may want to check out our list of the best clothing websites for even more shopping options. Happy shopping!
List of the Best Malls in America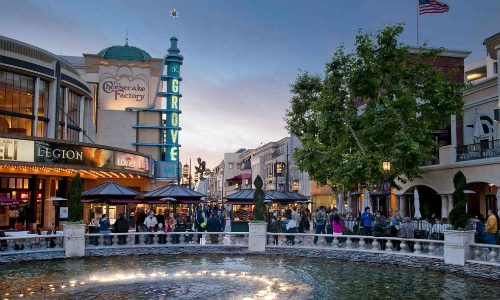 The Grove, Los Angeles, California 
Featuring the Grove Trolley, a free electric trolley, The Grove shopping mall is a breeze to get around. With a number of stylish and high end shops available, shoppers can enjoy the newest fashion trends. Hollywood celebrities are also often seen perusing the stylish shops of The Grove, a plus for those who like people watching more than shopping.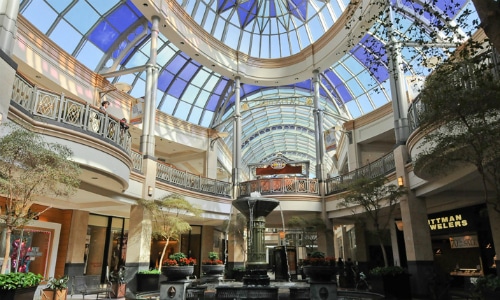 King of Prussia Mall, King of Prussia, Pennsylvania 
Just a short drive from the city of brotherly love, the King of Prussia Mall is the largest mall on the East coast. Hundreds of shops and restaurants make this mall a no-brainer visit. Add in its close proximity to other shopping hotspots, and the King of Prussia Mall is not to be missed.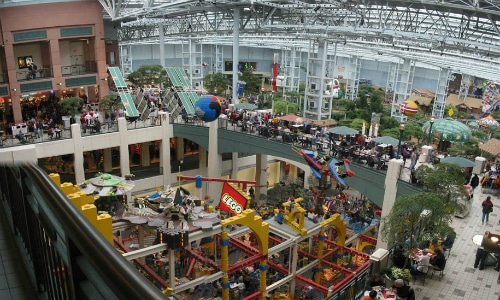 Mall of America, Bloomington, Minnesota 
No list of the best malls in America would be complete without the Mall of America. The biggest mall in the US, the Mall of America has over 500 stores, as well as an indoor amusement park. A variety of top-notch restaurants round out the Mall of America's appeal.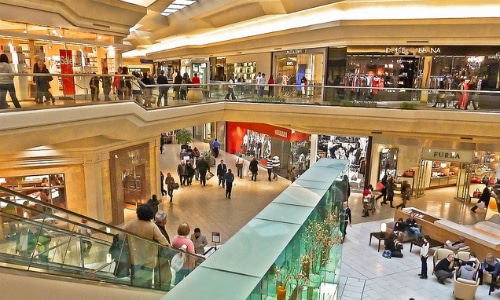 The Mall at Short Hills, Milburn, New Jersey 
The Mall at Short Hills has everything from popular stores like J.Crew to upscale stores like Gucci. Also, shoppers can enjoy tax-free clothing purchases, as New Jersey is one of the handful of states that does not charge sales tax on clothing. And, with the mall just a short jaunt from Manhattan, you can get shopping and sightseeing done in one day.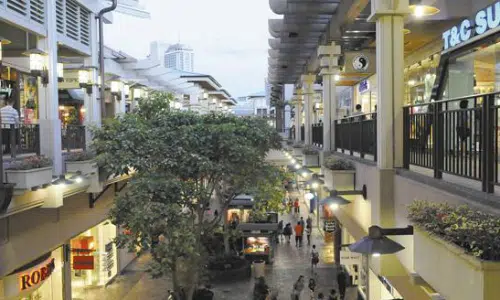 Ala Moana Center, Honolulu, Hawaii 
The world's largest open-air shopping center, the Ala Moana Center is situated in picture perfect Honolulu. The Center has also recently undergone a large expansion, making it even more of a haven for shopaholics. If you can tear yourself away from the beach while you are in Hawaii, the Ala Moana Center is a sure bet.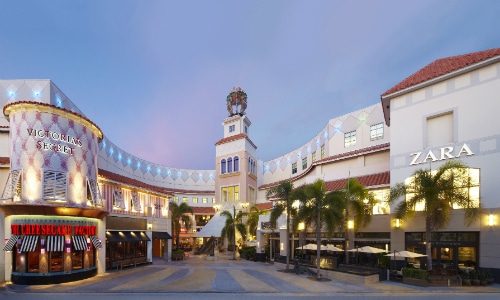 Aventura Mall, Aventura, Florida 
Just a short drive from Miami and Fort Lauderdale, the Aventura Mall has over 300 stores. A top-notch gym, movie theater, and three different spas round out the mall's offerings, and make the Aventura Mall a place you will want to come back to time and time again.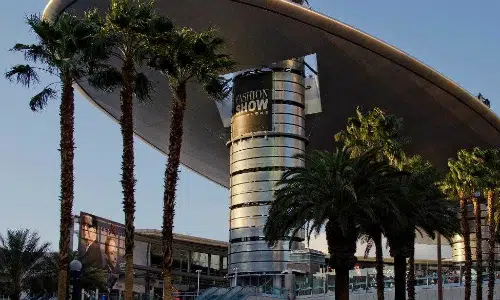 Fashion Show, Las Vegas, Nevada 
Vegas is known for its shopping, and the Fashion Show mall in Las Vegas does not disappoint. Shops run the gamut from moderately priced options to high end, upscale clothing stores. The mall also has regular live runway shows and is perfectly situated in the middle of the Strip.
South Coast Plaza, Costa Mesa, California 
An Orange County shopper's haven, South Coast Plaza consistently pulls in some of the highest sales of any mall in the United States. Over 300 shops and restaurants are housed in the plaza, with luxury boutique shops abounding. If you want some of the best in California style, South Coast Plaza is the place to be.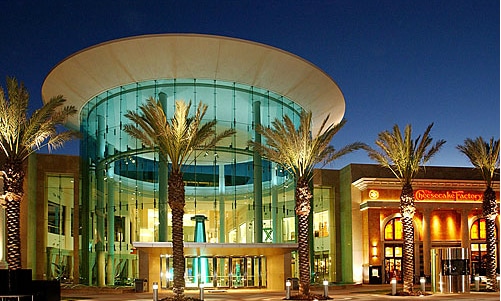 The Mall at Millenia, Orlando, Florida 
Built in 2002 and a just a short drive from Walt Disney World, The Mall at Millenia draws locals and tourists alike. A huge variety of shops are housed here, and the close proximity to Orlando's other shopping hotspots makes The Mall at Millenia a great shopping base.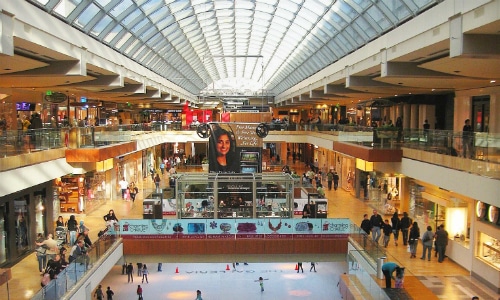 The Galleria, Houston, Texas 
The Galleria has it all – over 400 shops and restaurants, three office towers, and two hotels, to be exact. Luxury shops like Louis Vuitton and Cartier are represented, as well as more moderately priced shops. For a one of a kind shopping experience, The Galleria should not be missed.
Best Malls in America Conclusion
There are a lot of great places to go shopping, but none quite like the malls in this list. Whether you live close enough to make a day trip, or want to check one out while on vacation, we highly suggest making it a priority.
If you have been to one, or several of these malls, we would love to hear your feedback in the comments below.