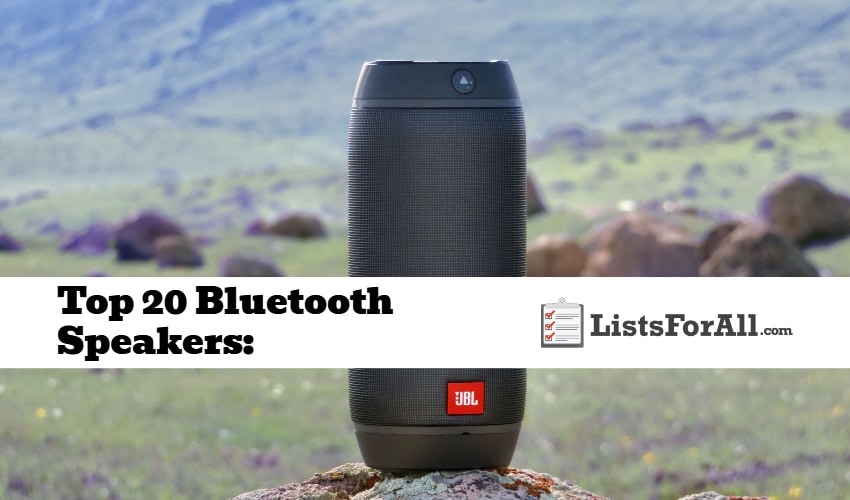 Best Bluetooth Speakers: Finding the Perfect Bluetooth Speaker for You
With this list of the best Bluetooth speakers, it has never been easier to enjoy your favorite music pretty much anywhere. Whether you are at the beach, camping with friends, or in your backyard grilling dinner, these portable Bluetooth speakers work perfectly. Really, anywhere you want to take these speakers with you to enjoy quality music, you can.
This list of the best Bluetooth speakers will feature the top Bluetooth speaker options for you to select from. Whether you are looking based on size, performance, battery life, durability, or whatever, this list will have you covered and will allow you to find the perfect Bluetooth speaker for you.
Also, along with traveling well, these Bluetooth speakers provide a quality of sound that is unmatched. Even though some of them are smaller in design, they can still crank out the tunes in a crystal clear sound. This will allow you and all your friends and family to enjoy your favorite tunes and keep the party going! And don't think the party will stop anytime soon as many of these Bluetooth speakers have a long battery time that can be recharged.
What really makes some of these Bluetooth speakers fun is their ability to pair up with other Bluetooth speakers. So if you have multiple speakers, you can all get on the same wavelength. Did anyone say, "surround sound?" And last but not least, many of these top Bluetooth speakers are very durable, even waterproof. So if you love adventuring, don't feel like you can't bring one of these portable Bluetooth speakers with you because they can handle it.
Top 20 Bluetooth Speakers: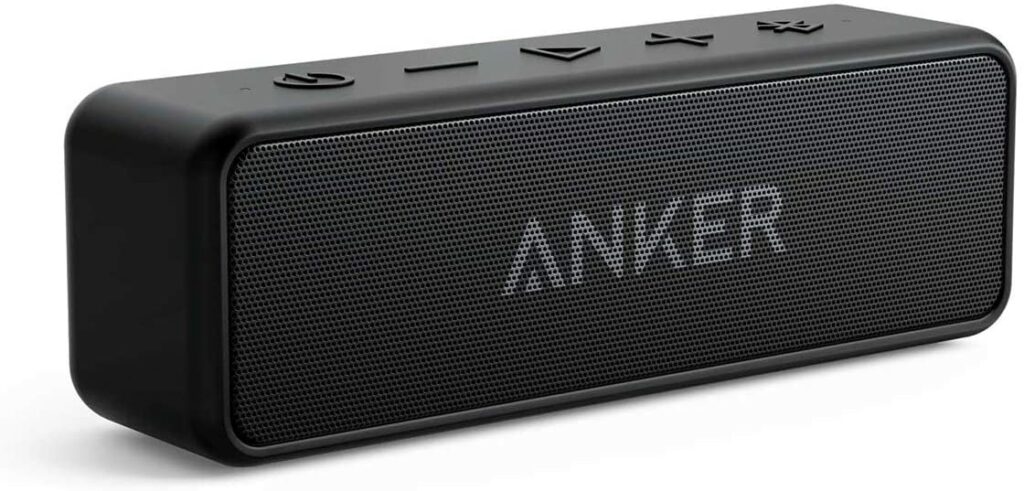 Highlights: Waterproof, wireless stereo pairing, powerful speakers, splash resistance, and is powerful and small.
About Bluetooth Speaker: Anker has a reputation for packing a lot of power into a tiny speaker, and it lives up to expectations with this one. Whether you are throwing a party for your kids or having drinks with your adult friends, this Bluetooth speaker can do it all with ease.
Its size makes it a great addition to a travel bag, and the fact that it is waterproof and splash-resistant gives it the durability one might need at a pool or beach event. If you are looking for one of the best Bluetooth speakers for all-around value, then look no further than this little guy.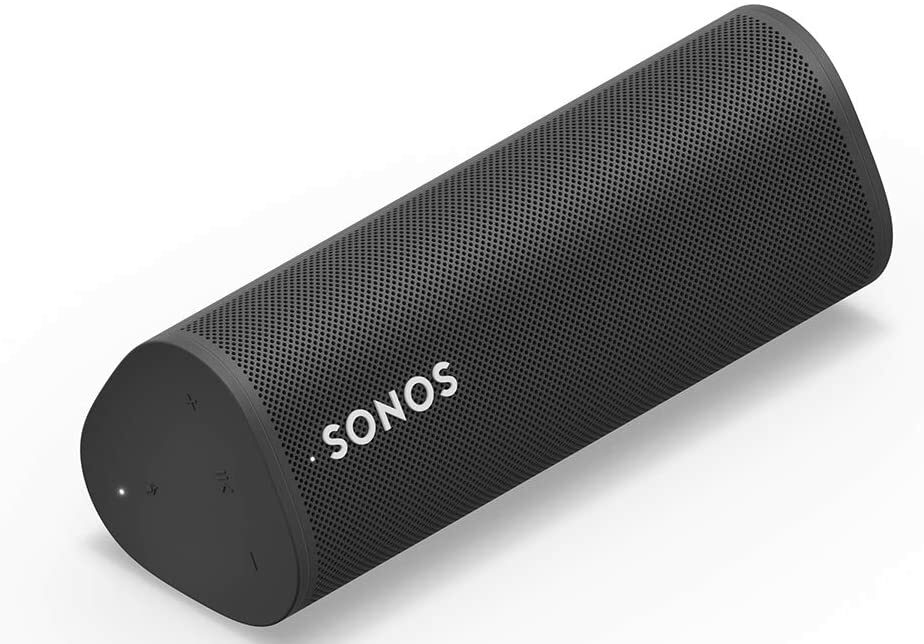 Highlights: Perfect for any occasion, incredible audio, and is easy to take with you.
About Bluetooth Speaker: With its powerful sound, rugged design, and excellent connectivity features, the Sonos Roam is perfect for any occasion. Whether you're using it outdoors or indoors, this Bluetooth speaker delivers an incredible audio performance that audiophiles will love.
Plus, with both Bluetooth and Wi-Fi connectivity, the Sonos Roam can be used as a portable speaker or part of your smart home system. Don't miss out on this incredible product!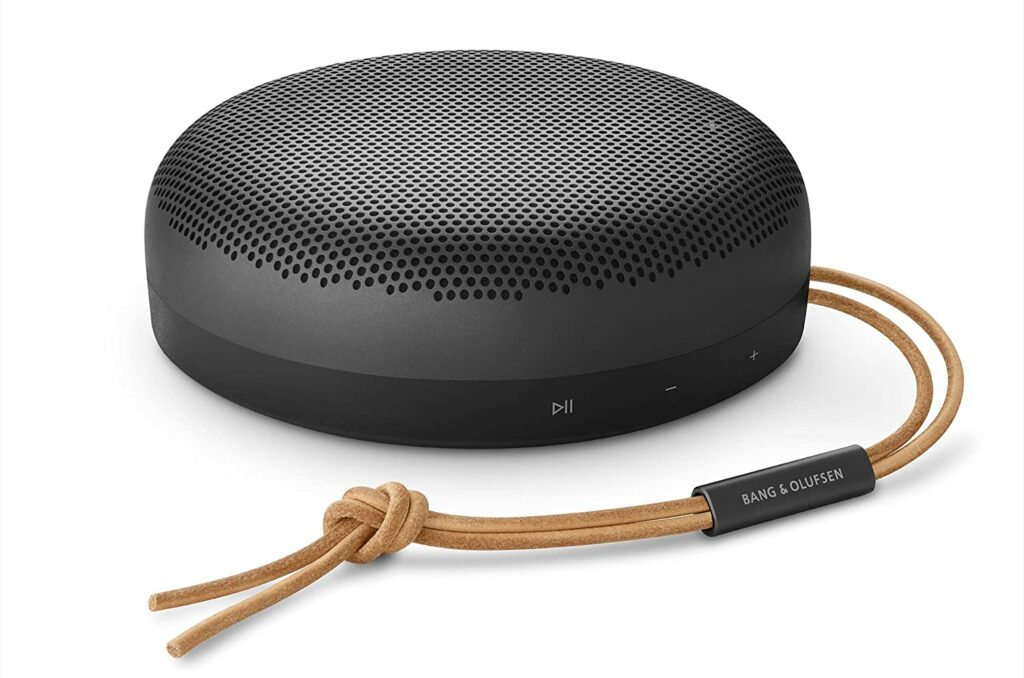 Highlights: Easy to take with you, the sound is consistently crisp, and it is waterproof.
About Bluetooth Speaker: The B&O Beosound A1 is a highly portable Bluetooth speaker that comes with Alexa support. It features better battery life and waterproofing than its predecessor, the original A1. The sound is consistently crisp, making it a great choice for any music lover.
Also, with its chic design, the Beosound A1 is sure to complement any home décor. And thanks to its Alexa support, you can even control this smart speaker with your voice. This will allow you to control the volume and song choices from anywhere in the room.
Highlights: Large but still easy to transport, perfect for large groups, and provides clear-sounding audio with powerful bass.
About Bluetooth Speaker: This large, battery-powered Bluetooth speaker comes with telescopic handles and built-in wheels, making it easy to transport wherever you go. You can customize its RGB lights in its companion app, and it even includes a 12V DC-In port that you can use to charge the speaker from your car's lighter port.
With its Bass Boost feature, it has a boomy sound profile suitable for a variety of audio content. It can get incredibly loud, so it can easily fill large crowded spaces, and its tone of voice is informative-engaging, making it perfect for parties or events where you need to use a microphone.
Highlights: Excellent sound quality, water and dust-proof, and has a one-touch mix button for easier song selection.
About Bluetooth Speaker: UE Boom 3 is the perfect Bluetooth speaker for those who demand great sound quality without sacrificing portability. It's light enough to carry on a camping trip yet durable enough to tumble unprotected in a bag. And it's both water and dust-proof, so you can take it anywhere without worrying about damage.
Plus, the one-touch mix button lets you easily pull up your favorite playlists without ever picking up your phone. If you're looking for a great-sounding and versatile Bluetooth speaker, UE Boom 3 is tough to beat.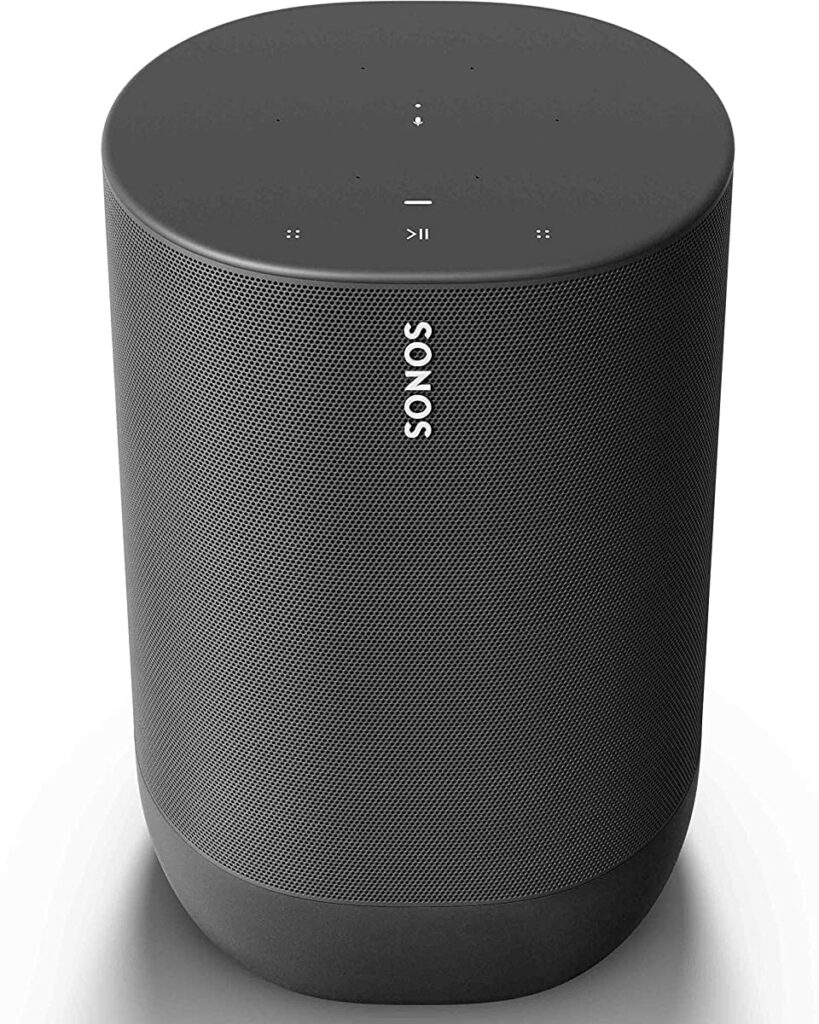 Highlights: Perfect for your home or on the go, smart audio, and very stylish.
About Bluetooth Speaker: Introducing the Sonos Move – one of the best Bluetooth speakers around. Whether you're taking it on vacation or using it as your main home speaker, this is one powerful and versatile device.
With two quality drivers, a solid app that unlocks playback from hundreds of wireless sources, multi-room capabilities, and smart audio-tuning tech which tweaks the output based on the speaker's immediate surroundings, the Sonos Move is engineered well beyond your average Bluetooth speaker.
Highlights: 360-degree sound, tough exterior, and robust bass.
About Bluetooth Speaker: With its 360-degree sound and robust bass, the Anker Soundcore Flare 2 Bluetooth speaker is perfect for filling any room with high-quality audio.
Plus, its IPX7 water resistance rating means it can withstand spills, splashes, and even submersion in water up to one meter deep for up to 30 minutes. So whether you're using it at home or taking it on the go, the Soundcore Flare 2 is built to last.
Highlights: Small but powerful, can easily attach to something for on-the-go listening, and crystal-clear audio.
About Bluetooth Speaker: Looking for a mini Bluetooth speaker that punches above its weight? Look no further than the JBL Go 3. With upgraded sound and design, this little powerhouse is perfect for taking your music on the go.
Whether you're at home, at the office, or out in the great outdoors, this small portable speaker will deliver crystal-clear audio that will keep you entertained for hours on end. So don't miss out – order your JBL Go 3 today!
Highlights: Smart speaker, sleek and stylish, and offers a pure sound.
About Bluetooth Speaker: Looking for one of the best Bluetooth speakers on the market? Look no further than the Bose Portable Speaker. This sleek and stylish smart speaker offers excellent sound quality, as well as Google Assistant and Alexa capabilities.
Plus, it's weather-ready, so you can take it with you wherever you go. Whether you're listening to music at home or outdoors, the Bose Portable Home Speaker is sure to please.
Highlights: Large and powerful, well-balanced audio, and perfect for large gatherings.
About Bluetooth Speaker: If you're looking for one of the biggest and baddest speakers on the market, look no further than UE's Hyperboom. This powerhouse packs a whopping punch, delivering thundering bass that will make any party jump.
But don't worry – despite its powerful sound, the Hyperboom still delivers a well-balanced audio experience with crystal-clear highs and mids. Whether you're blasting your favorite tunes at a backyard BBQ or throwing an epic dance party indoors, the UE Hyperboom is sure to get the party started!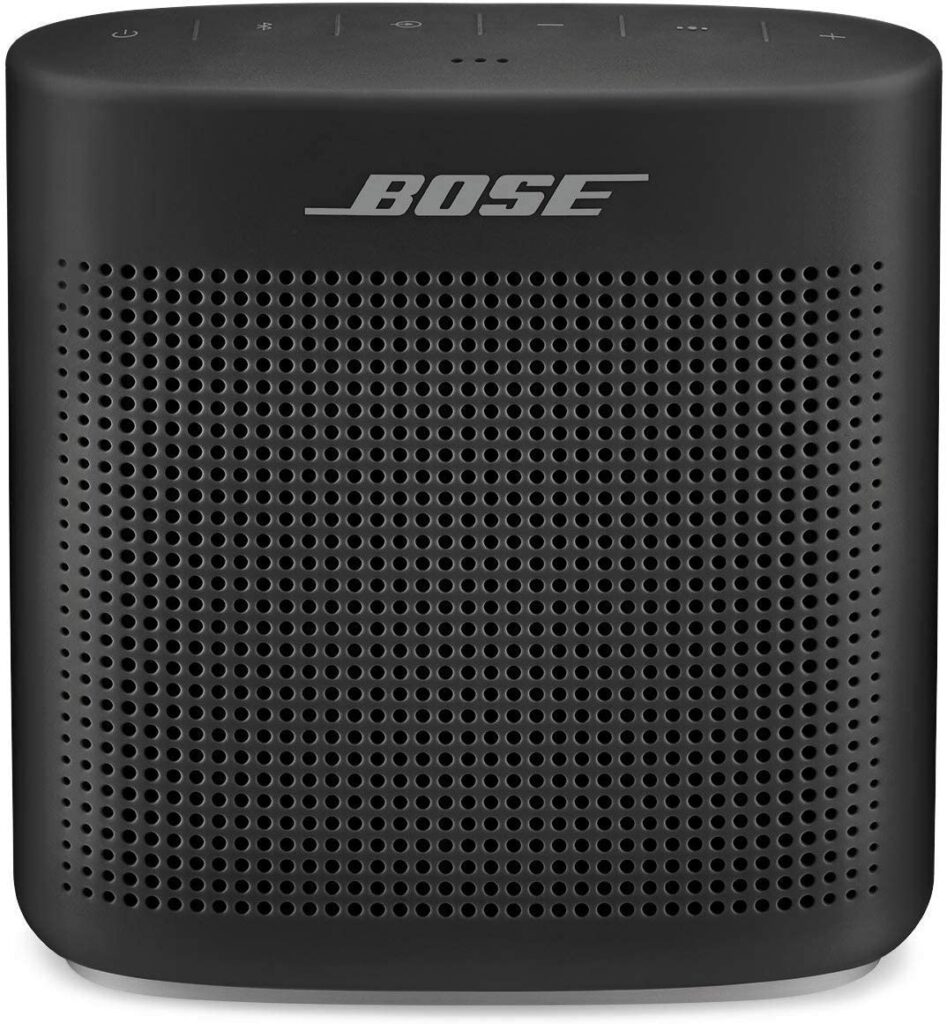 Highlights: Bold sound, water-resistant, lithium-ion battery, and 8 hours of playtime.
About Bluetooth Speaker: Now, this is the kind of Bluetooth speaker that brings the music festival straight into your living room. With exceptionally bold sound, you might find yourself playing air guitar or reaching for those imaginary drumsticks.
The great thing about this small speaker is that it does not do what many lesser competitors might, hiding behind a heavy and artificial-sounding bass. It also pairs seamlessly with other Bose items through their SimpleSync system. Adding to its versatility, small size, and long-lasting lithium-ion battery make this wireless speaker ideal for the road and hands down one of the best portable speakers on the market.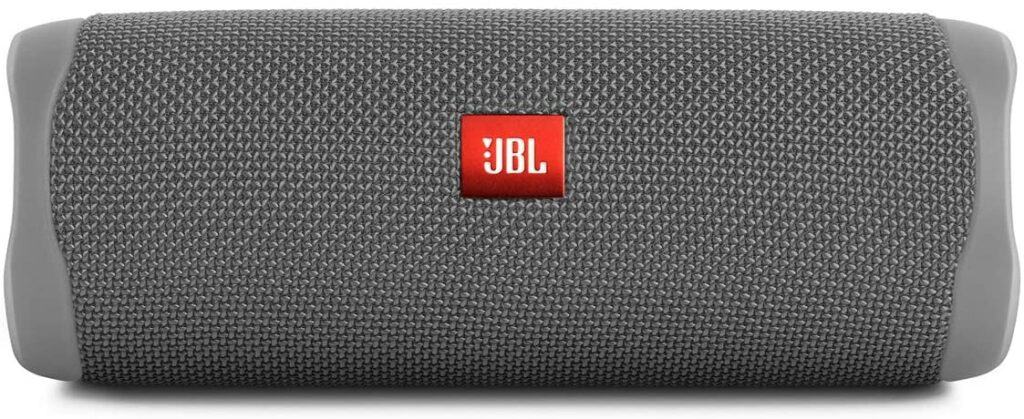 Highlights: 12 hours of playtime, IPX7 waterproof, and can pair with multiple wireless speakers at the same time.
About Bluetooth Speaker: The party does not stop with this JBL Bluetooth party speaker. It has a full day's worth of battery power, so it would work great for camping or picnics on the beach. (Bonus: it has been said to be the best waterproof Bluetooth speaker on the market, and it is fashionable to boot!) A neat little trick that you can do with this portable speaker is pair multiple units for a surround-sound effect anywhere you go.
Considering all specs and features, you are getting a lot of bang for your buck. Another thing you are getting for the price is an invitation to the JBL family – an extremely loyal group of brand enthusiasts!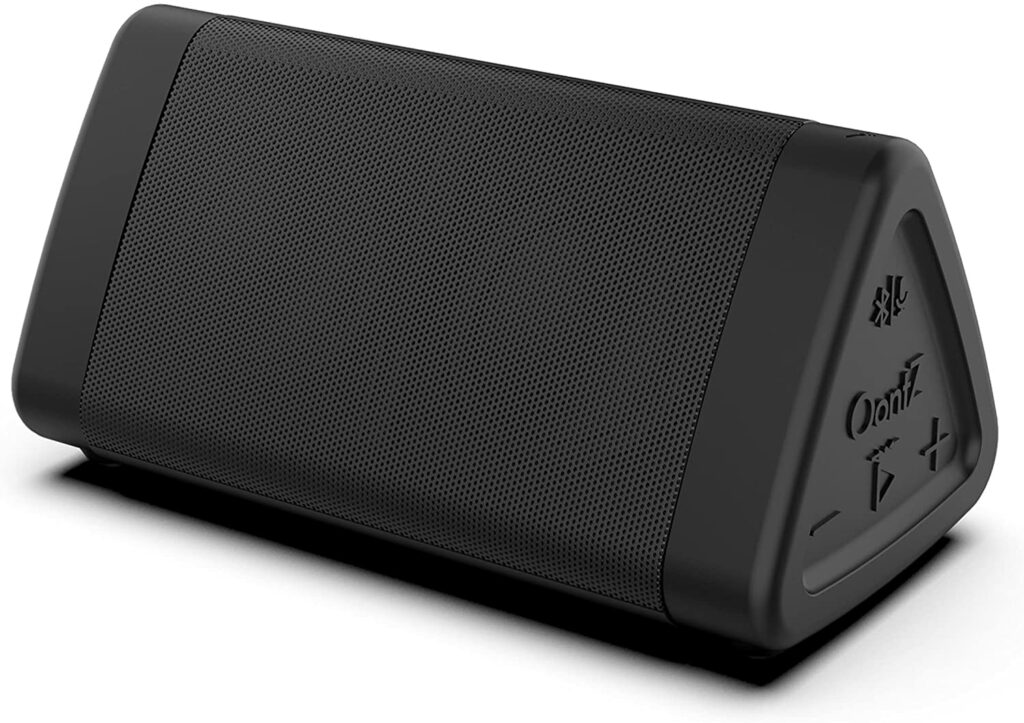 Highlights: Crystal-clear sound, rich bass, and a 100ft wireless range.
About Bluetooth Speaker: The Oontz Angle 3 may have a quirky name, but the sound is rich and sophisticated. With a 100ft range, this unit earns the title of the best wireless speaker under $30. Designed and engineered in the USA by Cambridge Sound Works, these portable speakers allow you to support American ingenuity while you elevate your evenings with their crystal-clear sound.
Each unit is only a few inches long, and its elegant shape allows it to blend into any space. For the jazz enthusiast on a budget, your pocketbook will love you, and you still won't miss the highs and lows of your favorite sax solo. All of this combines to make this one of the best Bluetooth speakers out there.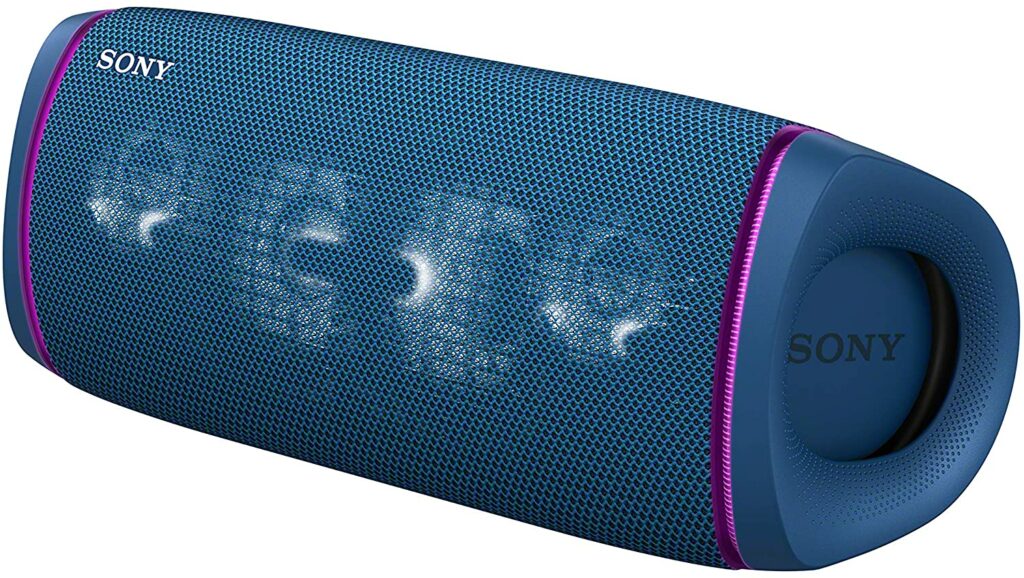 Highlights: Waterproof, has a strong bass, and extra-long battery life.
About Bluetooth Speaker: Before we get into the great features of this little speaker (and there are a lot!), just look at how adorable it is. The colors are fashionable, and the design would be suitable for any dorm or teenager's room. Besides listening to music, you can also use the built-in microphone to place hands-free phone calls.
While it is not quite the loudest Bluetooth speaker, this little gem keeps it going for 24 hours, so you can party all day and through the night as well. And if you have multiple Sony Bluetooth speakers, Party Connect allows you to sync up to 100 units to meet the needs of larger venues.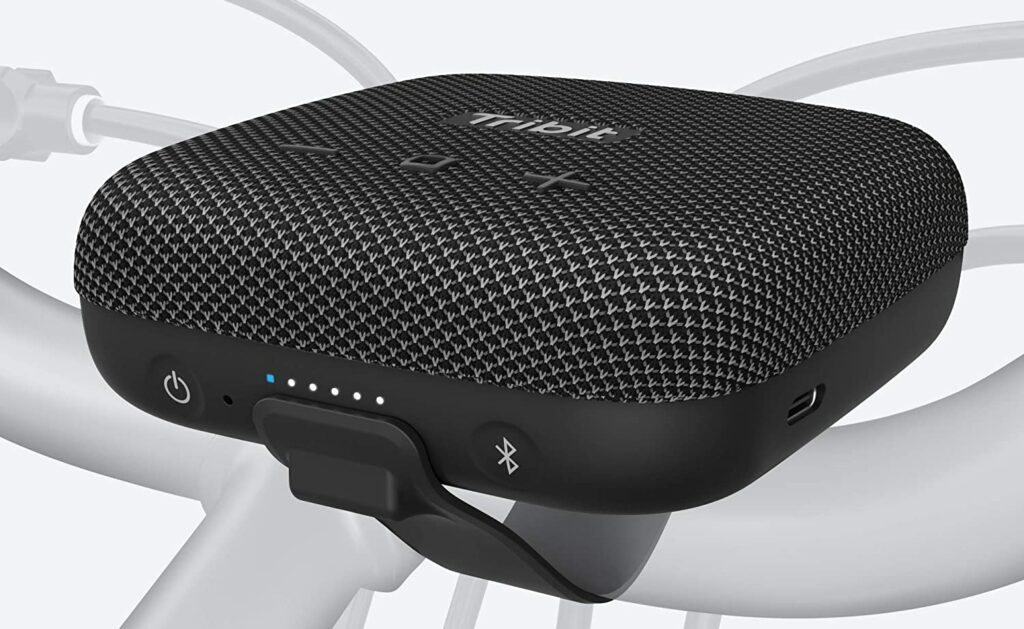 Highlights: Small and portable, still packs a punch, and easy to take with you.
About Bluetooth Speaker: This incredible little speaker packs a punch, delivering powerful sound and stunning bass despite its small size. Plus, it's IP67 rated, meaning it can withstand even the harshest conditions. Whether you're taking it with you on your next outdoor adventure or using it to spice up your home décor, the Tribit StormBox Micro is sure to impress.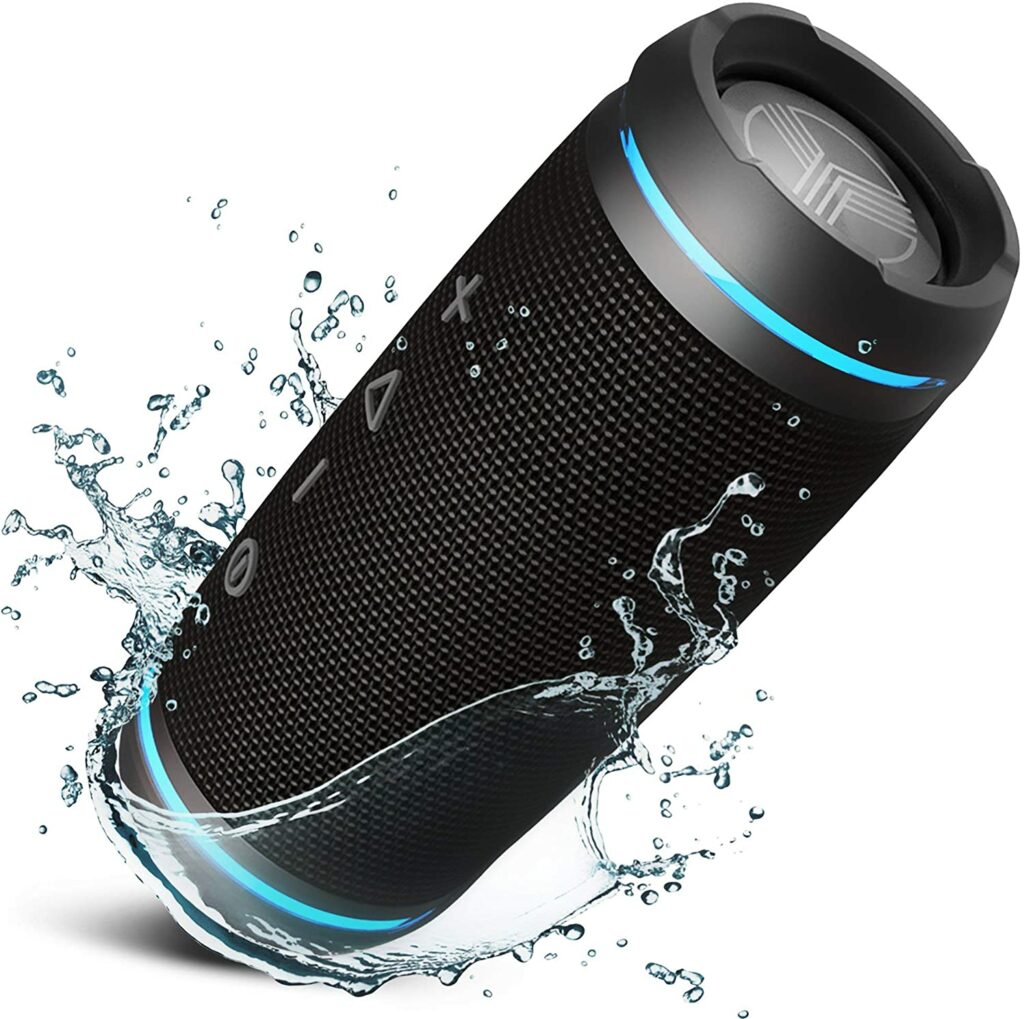 Highlights: 360° HD surround sound, waterproof, and is very durable.
About Bluetooth Speaker: If you are the type of person who is always cracking their phone screen, or if you have your IT guy on speed-dial, then this might just be the speaker for you. It is made tough and built to withstand more than a few drops.
Adding to its rugged reputation, it is also waterproof and splash resistant. These added safety features do not take from its incredible sound, with DualBass double subwoofers and the unique 360° HD Sound design that provides a clear beat no matter where you place your Bluetooth speaker. Kick it, drop it, or bounce it – nothing fazes this tough little device.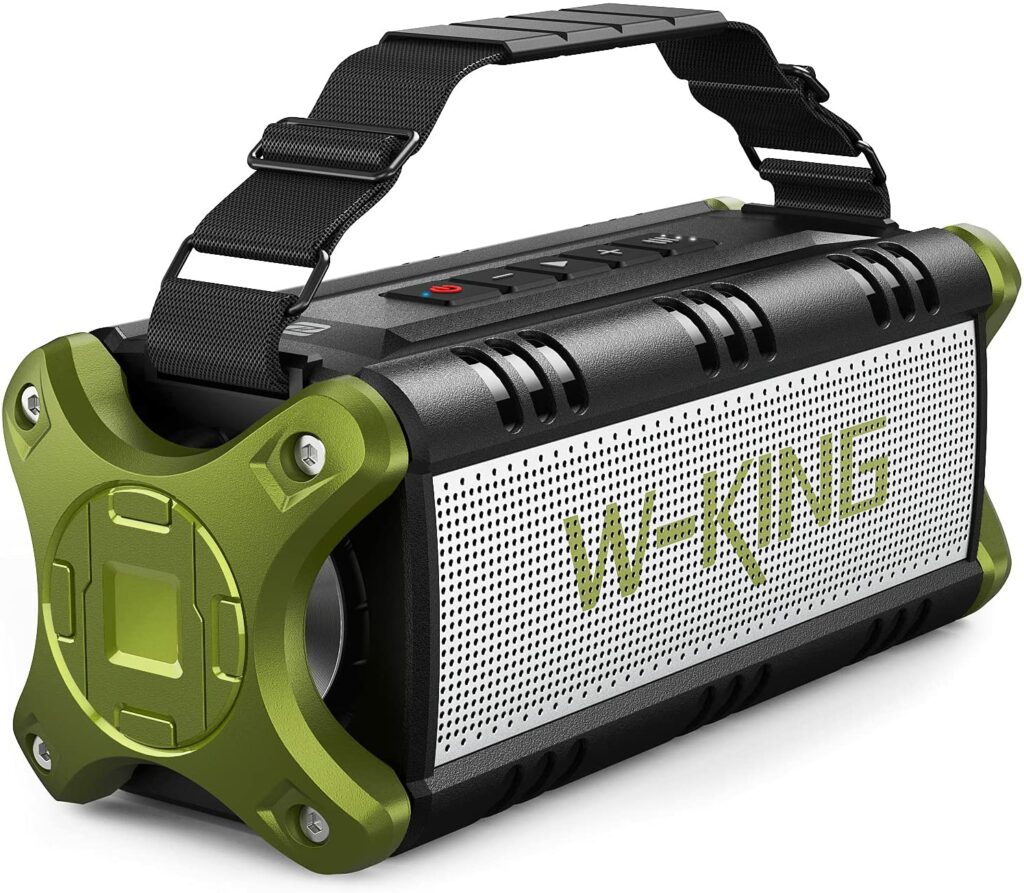 Price: $78.99
Highlights: 100ft wireless range, hands-free calling, and waterproof.
About Bluetooth Speaker: Now, this Bluetooth speaker just screams for a rough-and-tumble road trip or really any sort of outdoor adventure. It is built like a car battery but even tougher, with an industrial-looking design that will appeal to the more rugged type of crowd. Another unit under $100, it is affordable while still providing a solid 24 hours of quality playback time.
Since this speaker comes with waterproof mechanical casings and strategic covers to protect the more delicate parts, this item is a contender for the best portable Bluetooth speaker to take to the beach, pool party, or barbecue. Don't leave this little guy at home because the party doesn't start until you hear the bass drop.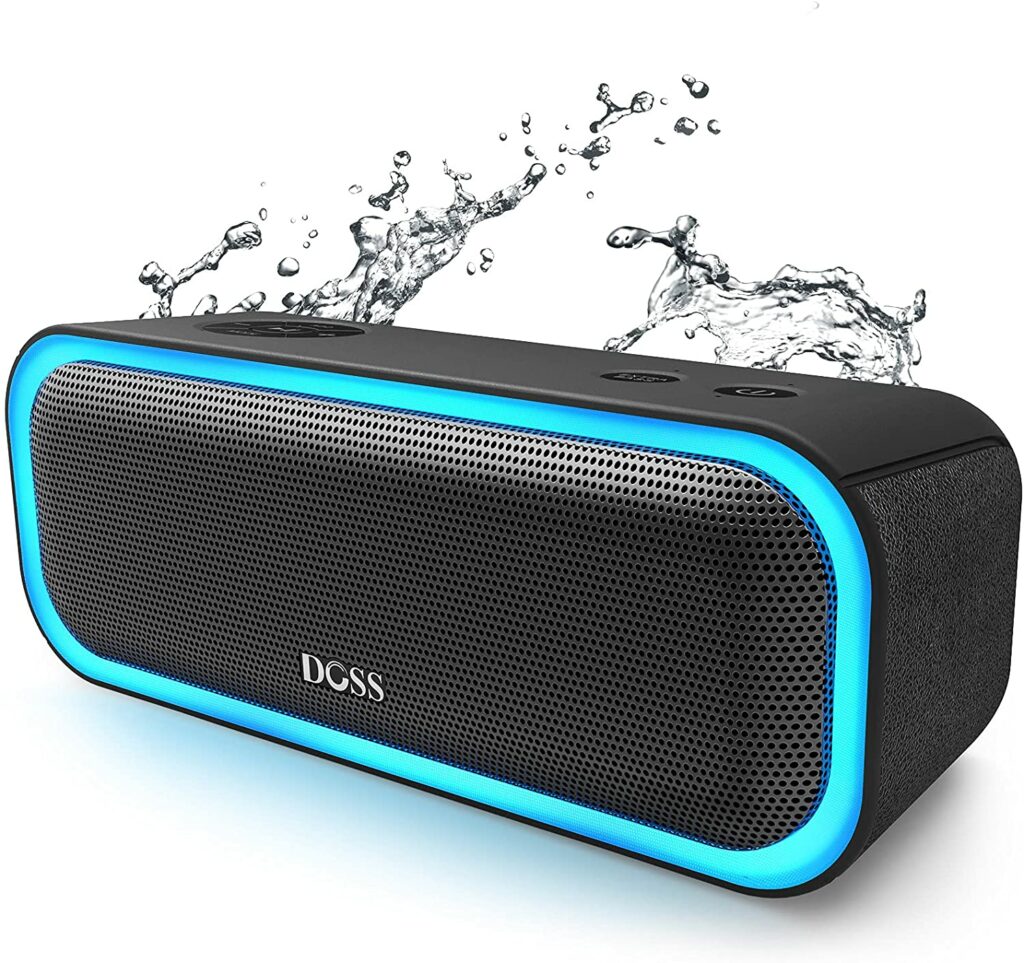 Highlights: Waterproof, lights up in time with the beat, and you can add extra bass with the push of a button.
About Bluetooth Speaker: For anyone who wants to bring the 70's back with a slick modern finish, this is one of the best-sounding speakers to do so. This unit would be great in an outdoor pool room or screened-in patio, featuring cool LED lights and a waterproof design. It is recommended that you pair this speaker with a smartphone or a tablet, making it especially versatile for on-the-go listening needs.
Easily one of the best-sounding Bluetooth speakers at this price point, you can also double the power by pairing two units. It is also easy to use; just make sure you crank up the bass, then sit back and enjoy the light show.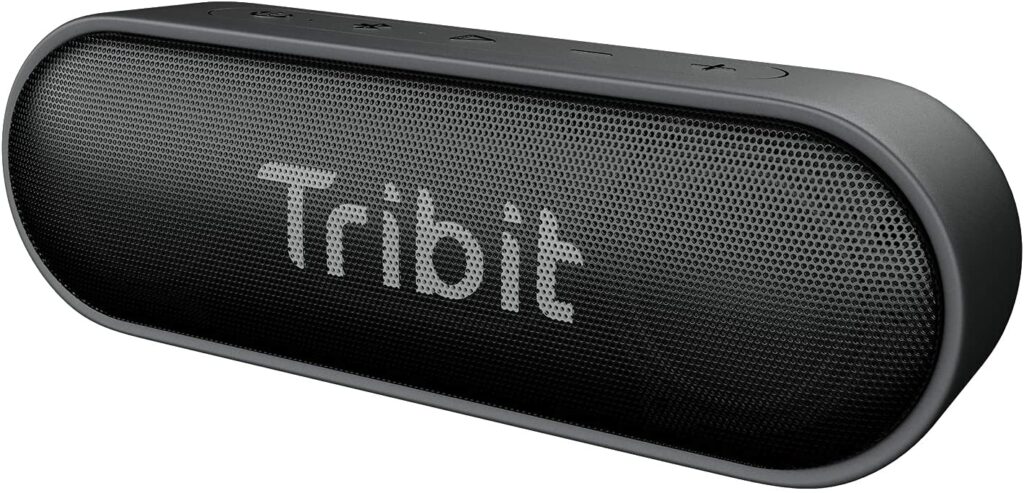 Highlights: Affordable, sleek, great sound, and waterproof.
About Bluetooth Speaker: For this price, you may think that you cannot have it all, but you would be wrong. This powerful little portable speaker really packs a punch, and it is waterproof as well, so don't forget your beach towel! It has a sleek design that fits into just about any décor, and it has a long 100ft range that competes with other more expensive portable speakers.
Also, this Bluetooth speaker has an elegant, cordless design with a built-in multi-function button that allows access to Siri and Google Now. Do not sit on this deal, as Tribit is well known for its dedication to quality at an affordable price. And as this is one of the smaller speakers on this list, it makes an excellent travel accessory for those on the go.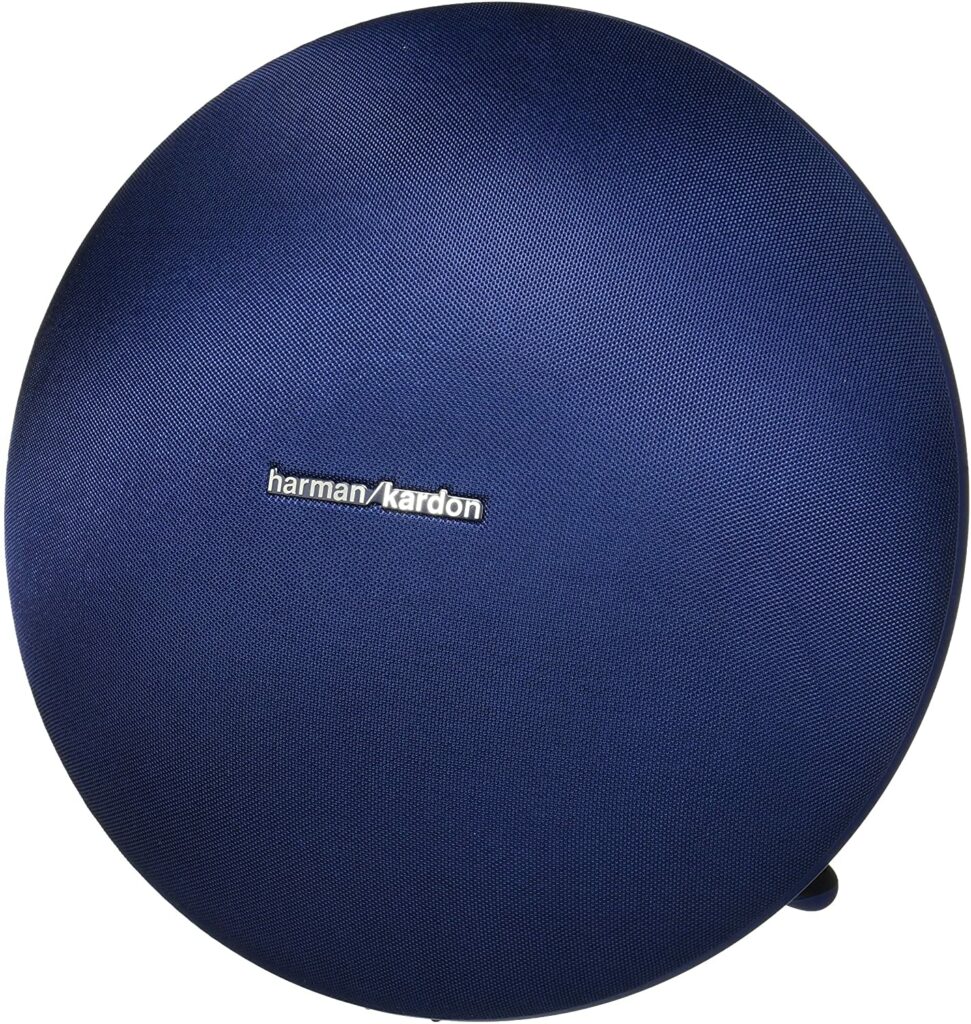 Highlights: Wireless design, access Siri or Google Now, and allows for 8 hours of playtime.
About Bluetooth Speaker: Easily one of the most unique-looking portable speakers of all of those featured here. It has a fabric finish that complements any style and comes in several different colors for even more versatility. With its minimalist design, it is easy to access Siri and Google Now with the simple touch of a button.
No matter the size of your venue, your sound will reach every inch as up to 100 units can be connected through the HK Connect+ system. Fans of this small speaker enjoy its compact and solid design and describe it as having a satisfying heft and a sound quality fitting for the cost.
Best Bluetooth Speakers Conclusion
As you have already seen, these Bluetooth speakers are next level. With the ability to provide clear, quality sound anywhere, how can you not want one of these speakers? And, after you hit play, you won't have to worry about them again, as they are durable and the battery life lasts for hours. Really, the only problem you will have is who gets to be the DJ.
So look back through this list of the best Bluetooth speakers and find the perfect one for you. After that, get ready to have all the music you can handle, podcasts, and audiobooks from your favorite authors pretty much anywhere you go. And with a number of options when it comes to price, you should be able to find a Bluetooth speaker on this list that fits your budget.
Have you used one of these Bluetooth speakers before? If you have, please feel free to comment below.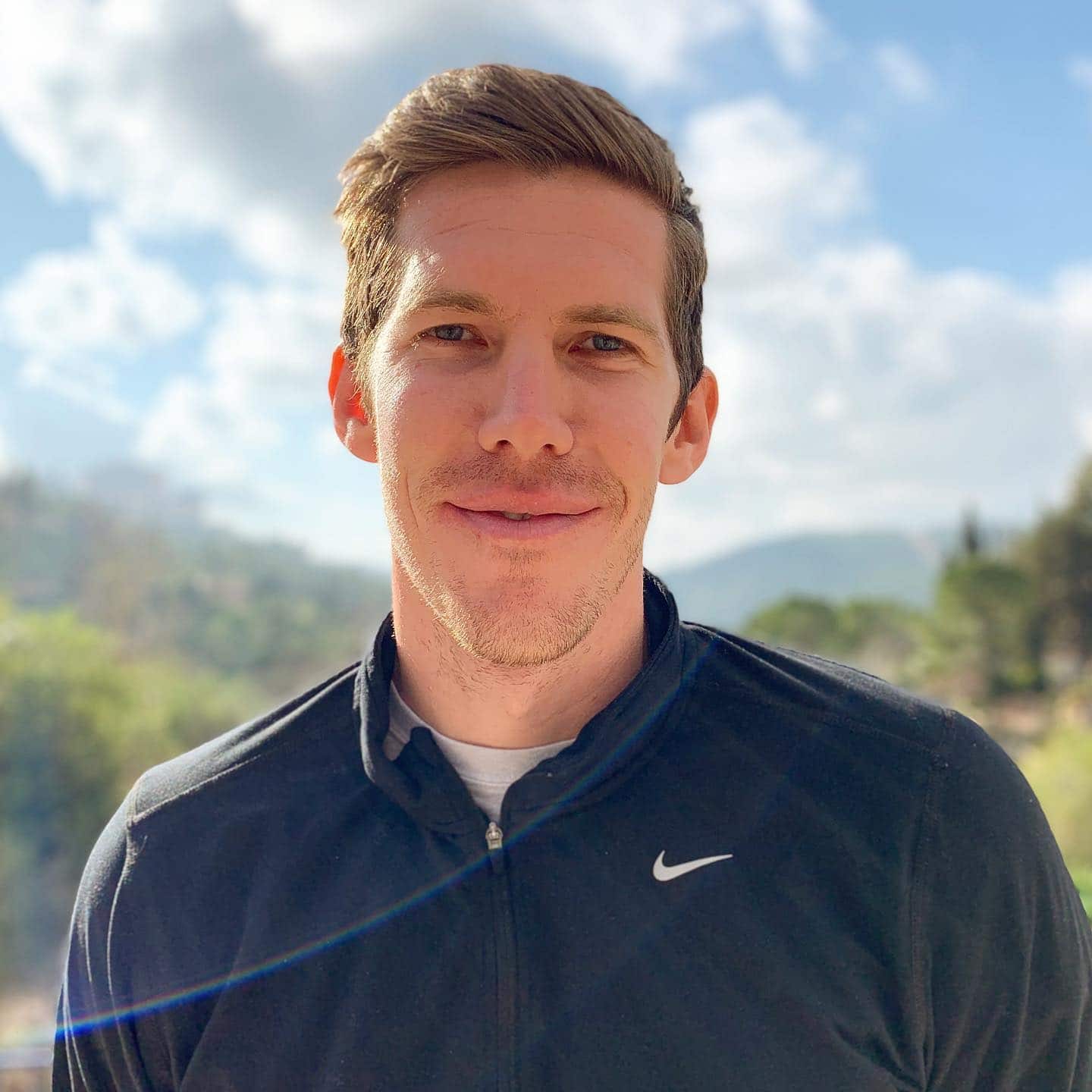 Kyle has a background in sports, fitness/health, and business. However, he also has a passion about researching all topics, and is dedicated to making lists that will help make your life easier.