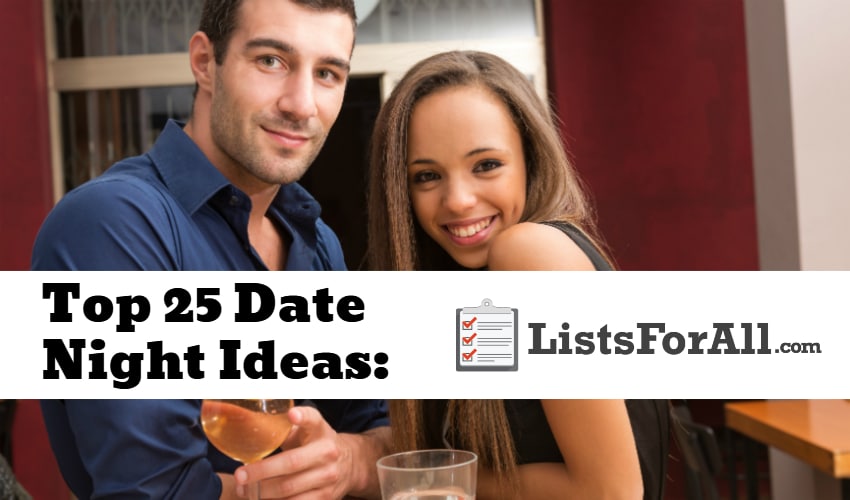 Best Date Night Ideas: Finding the Perfect Date Night Ideas for You
Are you tired of the run-of-the-mill dinner and a movie date night? Ready to do something different for a change? That is where this list of the best date night ideas comes in.
This list of the best date night ideas will feature 25 different date night ideas that you can use to have a great night with your significant other. Whether you are looking for a more traditional date night idea or something more unique, this list will have some excellent options for you. 
As you gear up for your next date night, there is sure to be an idea on this list that speaks to you! And whether it is your first date or have been married happily for years, this list of the best date night ideas will have something for you.
If you are really wanting to get the night started off on a high note, look through our lists of the best gifts for men and best gifts for women. Both of these lists will help to make sure that your upcoming date night is one to remember.
Top 25 Date Night Ideas: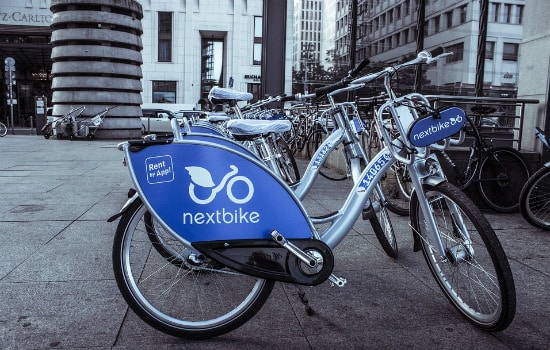 1. Explore by Bike
Recommendations: Check the weather before you go, and maybe do a little bit of reconnaissance and look for a couple of good options to eat at before you head out.
About Date: If you live near a bigger city, there is probably a bike-share program. Renting a pair of bikes and exploring the city is a fun way to get to know a city (and each other!). Who knows, you may find a little hole in the wall place that becomes your new go-to restaurant as well!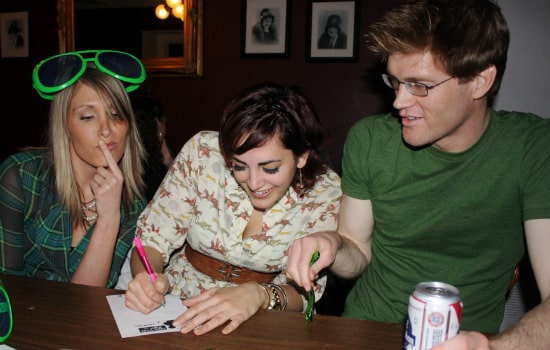 2. Trivia Night
Recommendations: A great way to find trivia nights that are themed is to get on Facebook and look at potential upcoming events. If you are an Office, Friends, or Harry Potter fan, there is a good chance there is a trivia night coming your way soon.
About Date: Are you competitive? Do you correct Jeopardy contestants? Then a trivia night at a local bar or coffee shop may be a fun date night idea. So partner up with your significant other and get ready to take on the competition. This would be a great way to do a group date night as well.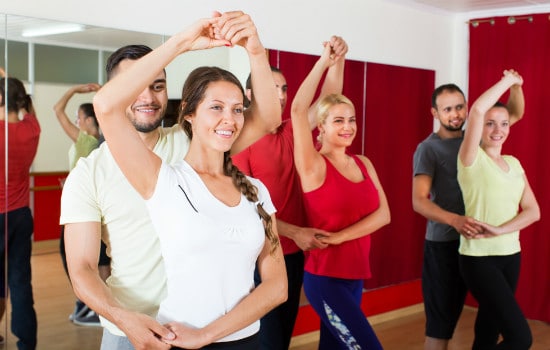 3. Take a Dance Class
Recommendations: If you look at Groupon or Living Social, you may find a great deal on a dance class that fits what you are looking for.
About Date: Whether you are want to learn a new style of dance or have two left feet, taking a dance class can be fun, educational, and romantic. Try taking a dance class where you and your significant other are the only ones in the class for an added boost of romance. Or if you are looking for a lighter fun mood, give a group class a try.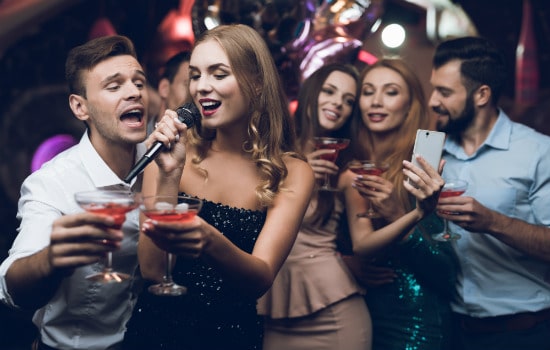 4. Sing Karaoke
Recommendations: If you want to practice your karaoke before going out, YouTube offers karaoke versions to most songs.
About Date: Enjoy singing popular songs? Get out there and karaoke with your significant other. Local bars and restaurants throughout the week will usually offer open karaoke nights. So with a little bit of research, you can be singing your heart out to your favorite songs and enjoying a great night of music with your date.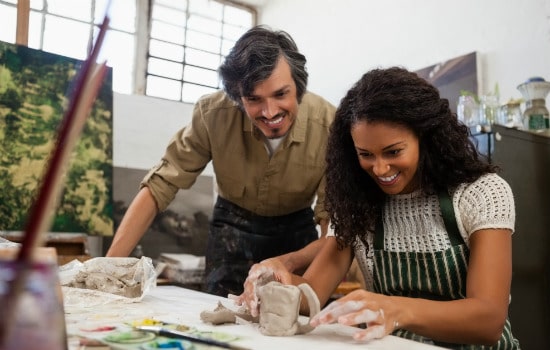 5. Pottery Making Class
Recommendations: Some pottery classes will allow you to bring your own bottle of wine or favorite beverage and an appetizer, so make sure to research that before you go.
About Date: Couples pottery may have you thinking of the pottery scene from the movie Ghost with Patrick Swayze, but it is still a great date night idea. You will be able to try something new and hopefully make something that you are proud of by the end of the night. Whether it turns out to be a priceless piece of art or not, it will still have been fun to get your hands dirty, making pottery with someone you care about.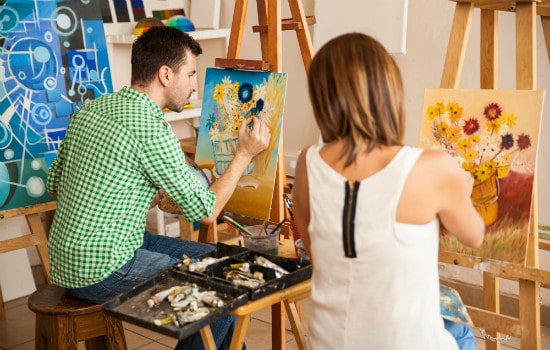 6. Painting and Wine
Recommendations: Some places allow you to bring your own drinks and appetizers, so make sure to double-check that before going.
About Date: Whether you are a skilled artist or not, you will still have fun trying your hand at painting with your date. Worst case, you will be able to relax and enjoy your glass of wine, that doesn't sound too bad. Some places even allow you to bring your own favorite drinks and snacks.
This is going to allow for a pretty reasonably priced date night. And who knows, maybe you will be so proud of your painting that you want to display it in your home for all to see.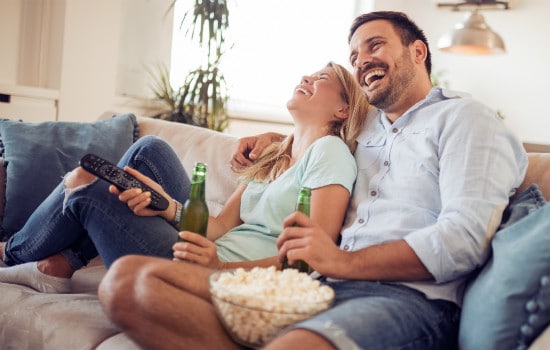 7. Romantic Comedy
Movie Night
Recommendations: With so many different movie-streaming sites out there as well, you should be able to find a great movie for free or at a very reasonable price.
About Date: Some date nights are best spent just cuddling up on the couch, enjoying a good movie. Romantic comedies are usually a good choice for these nights too. So if you are looking for a quiet date night in, visit our list of the best romantic comedies. This list will be sure to help you find the perfect movie for your date night.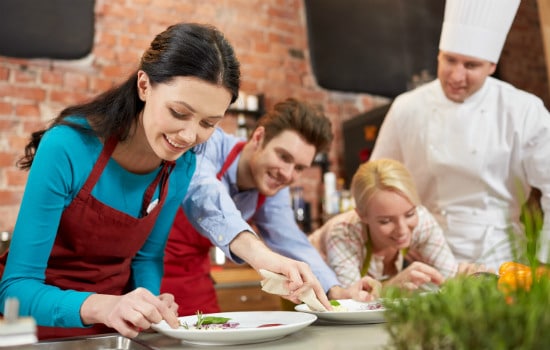 8. Take a Cooking Class
Recommendations: If you want to try out a specific type of cooking, make sure to do your research. Most places have different cooking themes for different nights of the week.
About Date: Enjoy preparing a tasty dish to eat in the kitchen, or maybe need a little more help in the kitchen? Try a date night that involves a cooking class. You will be able to choose from different courses, appetizers, and desserts. As well as find a type of cooking that intrigues you. Also, in the end, you will get to eat the great meal that you just prepared with your own hands, so it is a win-win!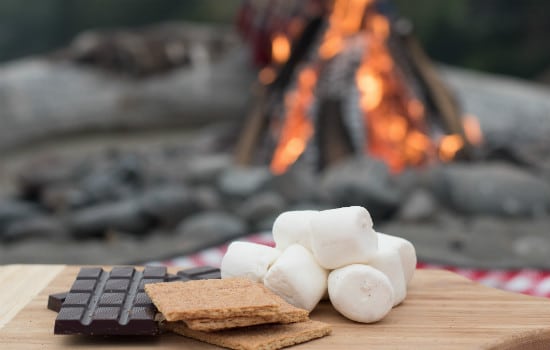 9. Fire and S' mores
Recommendations: Depending on your fire-making skills and what type of wood you have around you, you may need to also plan on gathering or purchasing some wood and kindling before your date. And, don't forget a blanket to share or some comfy chairs to sit on.
About Date: Depending on the weather, a fire pit and s' mores could be the perfect date night option. There is just something about being around a fire and enjoying the conversation. Now add in the delicious combination of a fire-touched marshmallow, chocolate, and graham crackers, and you have the making of a great night. Don't forget a couple of long sticks or skewers to toast your marshmallows.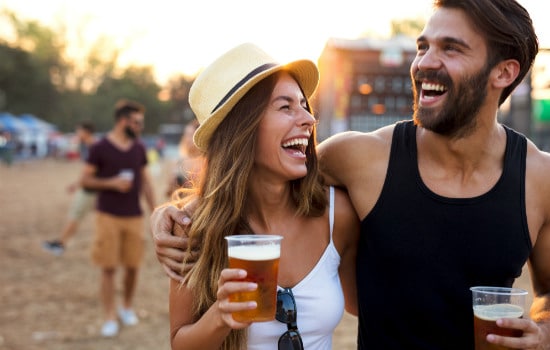 10. Music and Food Festivals
Recommendations: For best results, do a little research and then plan your date in advance. This will allow you to find a festival that is going to best fit your style.
About Date: You would be surprised at how many local festivals there are that go on throughout the year. So if you enjoy being around people, playing festival games, and trying out different foods, a festival date may be an excellent option for you. Get ready for some quality people-watching as well!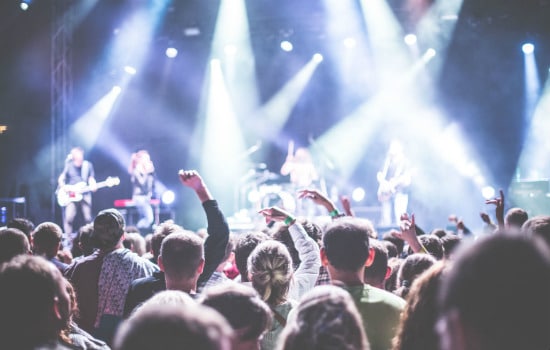 11. Local Artists
Recommendations: The venue sometimes makes the show. So do your best to research some cool venues to check out as well.
About Date: You don't always have to pay big bucks to have access to great live music. Most cities have local artists that put on a great show and charge a fraction of the price, if not free of charge. So if you enjoy live music and the atmosphere of a great entertainer, make sure you check out your local music scene.
And who knows, maybe your local artist will make it big time. Then for the rest of your life, you can talk about how you saw them before they became famous.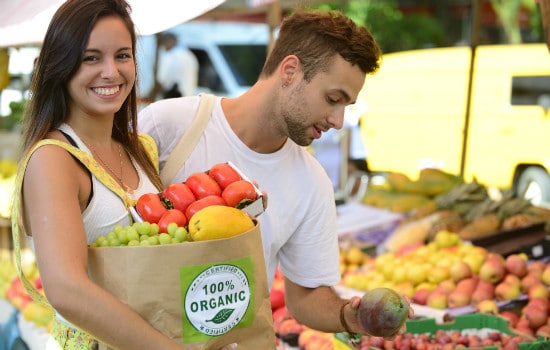 12. Farmers Market
Recommendations: Make sure to bring cash as some vendors may prefer to take cash or only offer a cash option.
About Date: Whether you are a health nut or not, farmers' markets can be a fun time. More of a daytime date, the farmers market can offer all kinds of things. From produce to food trucks to unique antique finds, you will be able to spend time exploring with your date. Farmers' markets are typically held on specific days throughout the area. So if this sounds like a fun date idea, make sure you look up these times and plan in advance to hit up the farmers market.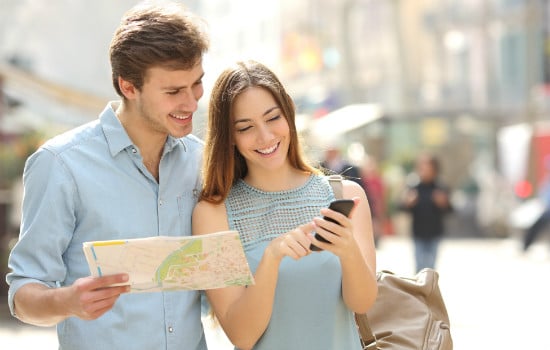 13. Scavenger Hunt
Recommendations: Plan on wearing something comfortable as you will be moving around a lot. Also, this is a great date night for a group or a great way to meet other great couples.
About Date: If you have ever watched reality TV shows like the Amazing Race, you will appreciate a good scavenger hunt. Unfortunately, you most likely won't be traveling the world to complete your scavenger hunt. However, most local scavenger hunts have some pretty cool challenges.
These challenges will keep you thinking and enjoying the scavenger hunt with your date. If you love being active, enjoy critical thinking, and like a little competition, a scavenger hunt may be the perfect date night choice for you.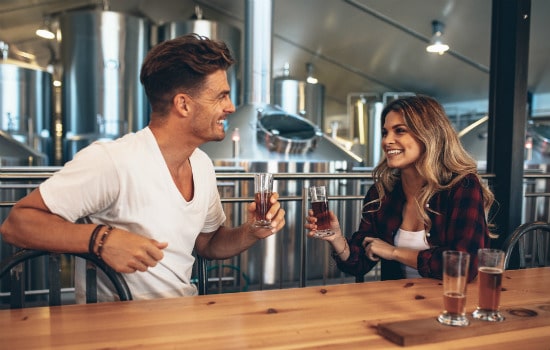 14. Brewery Tour
Recommendations: There could be different live music events or game nights, depending on the brewery and the night of the week. With a little bit of research, you may be able to combine two date night ideas into one mega date night.
About Date: Depending on where you live, there are going to be some great local breweries. You will be able to take a tour of the brewery to see how everything works, and then also try out some of their best brews. Perfect for craft beer lovers, a brewery tour could be a great date night option.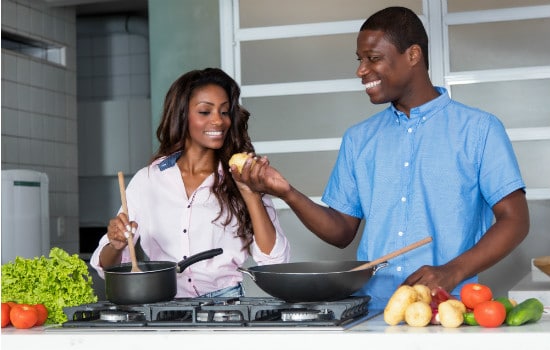 15. Stay In and Cook
Recommendations: Grab something to snack on while you are cooking; we all know that being hangry waiting for dinner can ruin the mood pretty quickly.
About Date: If you enjoy cooking, why not make it a date. Put on some music and open up a bottle of your favorite drink as you get down in the kitchen, preparing dinner together. You will have fun making the dinner, and then enjoy the food all that much more because you made it with your own hands. For some cooking inspiration, visit our list of the best cooking blogs. Also, our list of the best mixed-drink recipes will help you with preparing a great drink and our list of the best snack ideas will keep you from getting "hangry" while you wait on your food to finish cooking.

16. Play with Puppies
Recommendations: If you already have your own puppy (dog), try a dog park for a fun date night.
About Date: Because who doesn't like puppies? Whether you are in the market for a puppy or not, you can still go to the pet store and enjoy playing with them. Maybe not an entire date night idea, but you will still be able to enjoy an hour or so of puppy playtime before or after grabbing something to eat. And if you are on a first date, playing with puppies will help break the ice and, hopefully, help you get the first-date conversation topics going.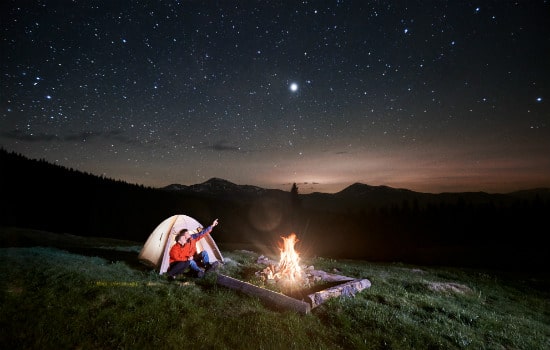 17. Stargaze on a Clear Night
Recommendations: If you are looking to have a fire, make sure that you bring all of the needed supplies to get your fire going. Also, I am sure no one would complain if s' mores somehow made their way into the date night.
About Date: Staring up at a clear night of stars away from the glow of the city can truly be breathtaking. So grab a blanket and head up to a good vantage point away from any lights and enjoy God's creation. There are also some great apps that will help you identify different stars and constellations. You may even learn a thing or two about the stars on your date.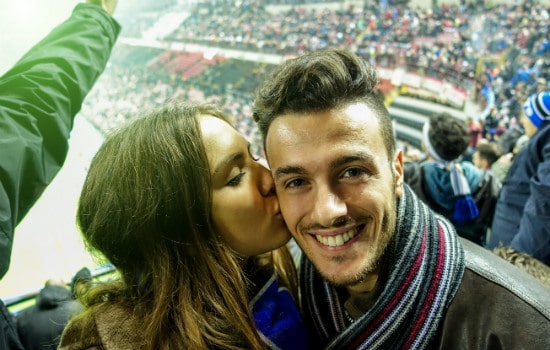 18. Sporting Event
Recommendations: Sporting event concessions can sometimes be pretty pricey. So maybe plan on grabbing dinner before the event.
About Date: Whether it is professional, college, or local school, a great sporting event can be a lot of fun. The energy of the crowd, the concessions, and of course, a well-played game all add to the allure of a great sporting event. So if you and your significant other enjoy sports, check out some local or professional sporting events and see if one appeals to you.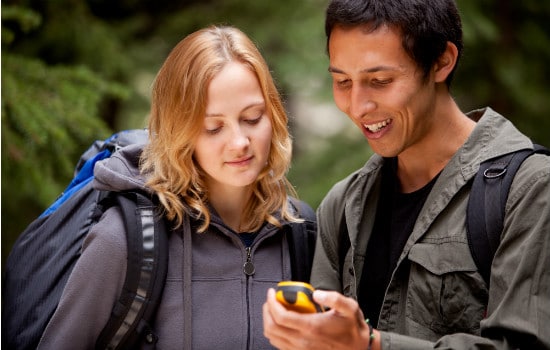 19. Geocaching
Recommendations: Try and find somewhere that has some great views as well. Worst case, you will be able to enjoy a great walk in nature.
About Date: A popular game that has you hunt for hidden objects by way of GPS coordinates posted on a website, geocaching is a fun and free date night idea. Download the app (or look online) first to see how many geocaches are hidden in your area. So get ready to do some fun exploring with your significant other on your next date.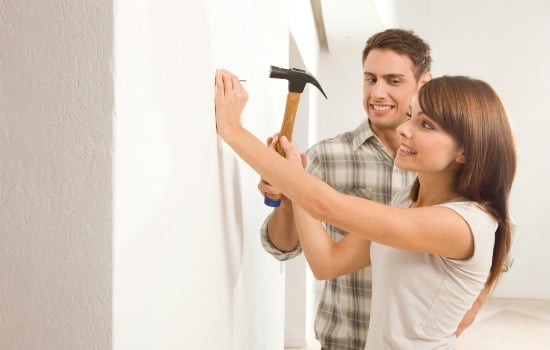 20. DIY Class
Recommendations: Make sure that you pick a workshop that is in your wheelhouse as far as difficulty goes.
About Date: Are you and your significant other wanna be handy people? Are you thinking about tackling a project in the house? Then taking a DIY class together may be the perfect date night idea. Retailers like Lowes and Home Depot usually offer free classes that you can be a part of. However, boutiques and other local retailers also often provide fun classes as well.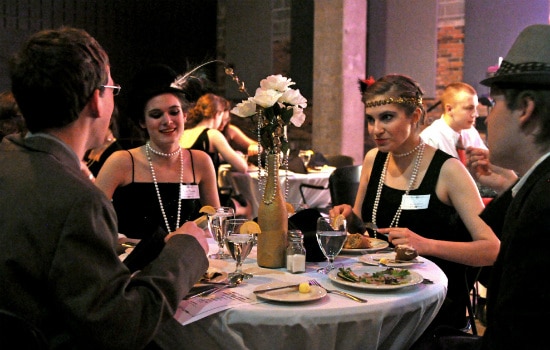 21. Dinner Theater
Recommendations: If you are looking for cheaper character costumes, check out Goodwill or Salvation Army. Finding your outfits could be just as fun as the actual date night.
About Date: While dinner and a movie might be run-of-the-mill, dinner theater is anything but. Dinner theater offers a chance for the audience to get involved (a murder mystery, anyone?) and usually provides good food. So get into character and see if you can solve the mystery before anyone else on your next date night.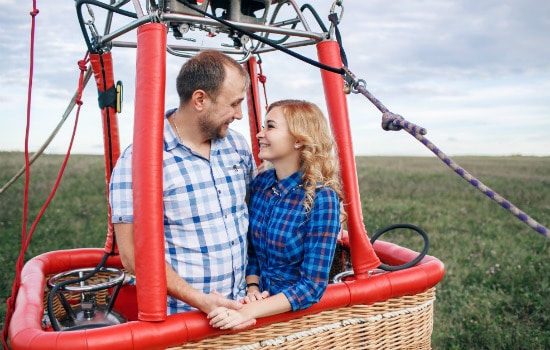 22. Hot Air Balloon Ride
Recommendations: Make sure to bring your camera to take some pictures to prove that you were in a hot air balloon, but then once you do, put it away and enjoy the moment with your significant other.
About Date: One of the pricier ideas in this list, a hot air balloon ride, makes up for the price with memories to last a lifetime. Pack a picnic dinner for an added boost of romance. The scenic views and time spent together up in the clouds will be memories that last a lifetime.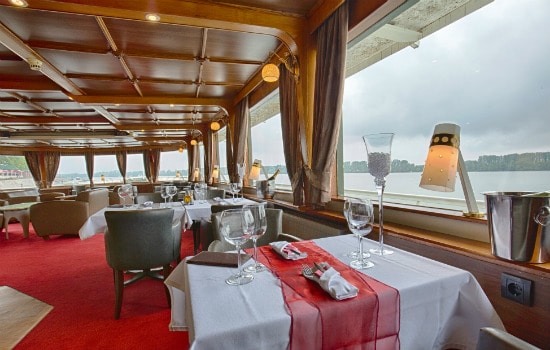 23. Dinner Cruise
Recommendations: Some dinner cruises even have live music, and who knows, you may even get lucky and see some cool animals in the water.
About Date: If you live near a large lake or an ocean, there is probably a dinner cruise near you. Dinner cruises not only provide a great dinner, but they are also a great way to see the area and enjoy the scenery. So step up your next dinner date with a night out on the water enjoying great food, great company, and great views.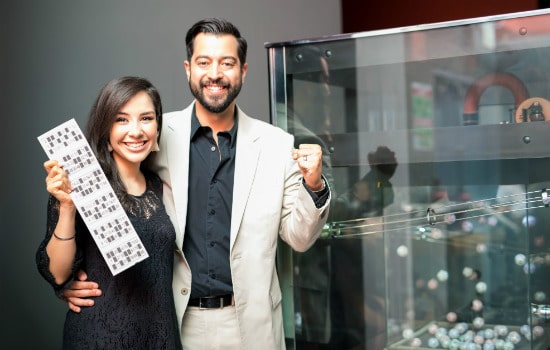 24. Bingo
Recommendations: This might not be a full date night idea, so plan on staying for as long as you are having fun, and then go grab some dinner or drinks somewhere.
About Date: Bingo isn't just for senior citizens – it can be a lot of fun no matter your age. Find a local Bingo hall, and for a small investment, you will have entertainment for hours (and who knows, you may recoup your investment!). After being able to call out Bingo a couple of times, you will be all smiles and wanting to come back again.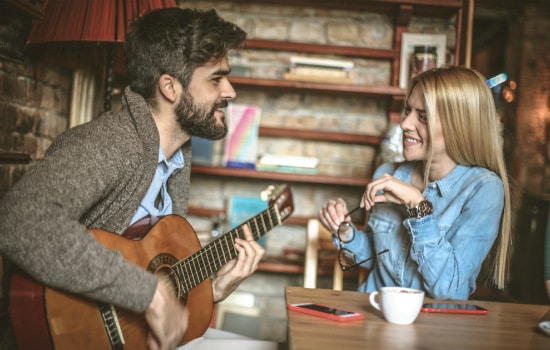 25. Open Mic Night
Recommendations: This would be a great group date night idea as you can have multiple people in your group go to help alleviate the nervousness. And most of the time, coffee shops have some fun games you can play at your table while you are waiting and enjoying your favorite cup of coffee.
About Date: Got a song or a poem that the world needs to hear? Many coffee shops offer an open mic night. And, if your significant other is not into performing, they can always laugh, er, support you from the audience. 
Best Date Night Ideas Conclusion
Date night should be exciting and filled with new things to try and experience together. That is why we decided to come up with a list of date night ideas that will encourage you to try something new, fun, and maybe even a little bit adventurous.
Some of the things on this list are pretty simple, while others involve a little more prep, but all should be a good time if you are willing to give it a go.
Try out some of these date night ideas and then let us know how they went in the comments below.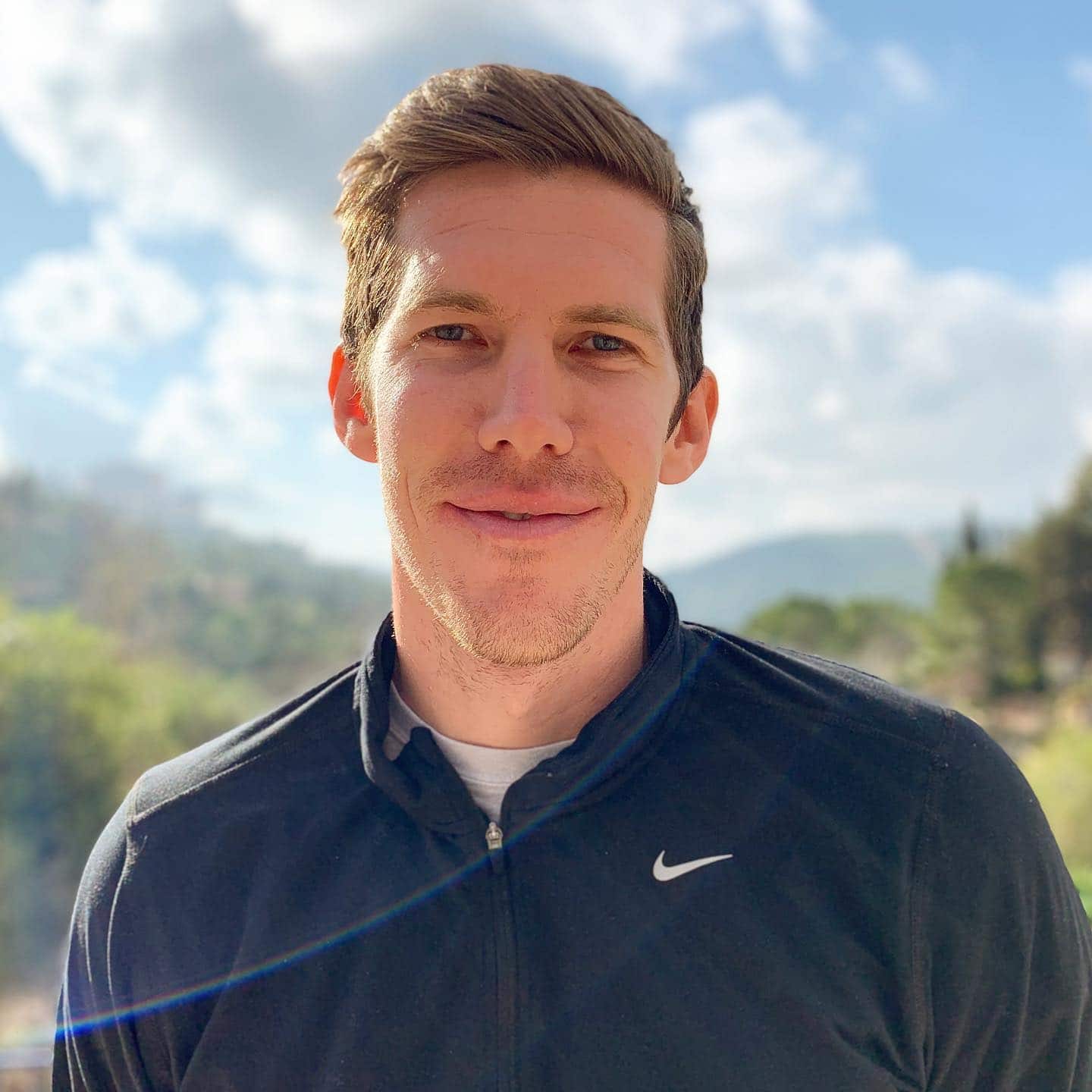 Kyle has a background in sports, fitness/health, and business. However, he also has a passion about researching all topics, and is dedicated to making lists that will help make your life easier.