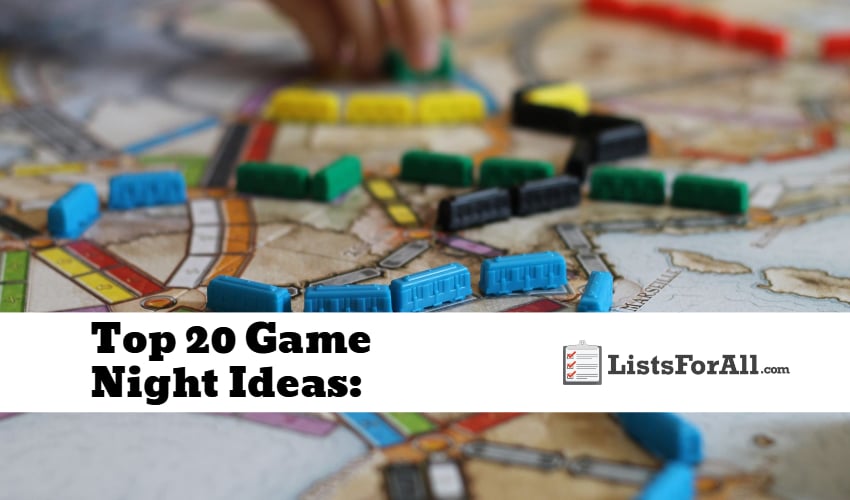 Best Game Night Ideas: Finding the Perfect Game for Your Next Game Night
Staying in has never been so fun than with this list of the best game night ideas. And, whether you are looking for game night ideas for adults, couples, or the family, this list will have something for everyone. Along with being fun for everyone involved, it will also be a big money saver. Instead of going out and spending money, you will be able to stay in and have just as much fun, or even more in most cases.
This list of the best game night ideas will allow you to have plenty of quality games to choose from for your next game night. Whether you are playing games with your family, kids, or hosting an adult game night, there are plenty of great options to choose from in this list of the top game night ideas. 
A lot of these games will be able to be enjoyed multiple times too. So whether you find one that you love and put on a weekly repeat or find a couple to cycle through, this list of the best game night ideas is sure to impress and provide hours of fun. Just make sure you are ready to host game night regularly (or rotate with friends) because these games can be addicting to play.
To really set your game night off right, try adding some snacks or appetizers to the night. And if you have guests coming over, encourage them to bring something to enjoy as well. Lastly, if you are looking for a fun adult game night, make sure to visit our list of the best mixed drink recipes for a fun cocktail as well.
Top 20 Game Night Ideas:
Price: $19
Highlights: Family-friendly, hilarious, and easy to play.
Number of Players: 3-10
About Game: If you're looking for a game that is a little out of the box, then you need to give this game a go. In this game, players wear a CE-certified mouthpiece and try reading off cards from four different categories. With everyone awkwardly stumbling through the various phrases with the bulky mouthpieces, you're sure to be rolling on the floor.
With 200 different phrase cards, you will be able to play this game over and over. Try your hand at pop culture phrases or go head-to-head with the extra challenging one-word cards. And not to worry about cleanliness, the mouthpieces are dishwasher safe. As one of the top board games on the market, everyone will be begging to break this one out on game night.
Price: $28
Highlights: Lots of game cards, drawing game where not being an artist is better, and a short playtime.
Number of Players: 4-8
About Game: If you remember playing telephone at school or summer camp, you already know the general foundation for this great game. Players begin with a word or phrase and draw it out on small whiteboard notebooks. After everyone has their drawing finished, the notebooks are passed one player over. Next, players guess what the player who just passed them their drawing drew.
Once their guess is written down, it's time to pass again, and the game repeats for three more rounds. Don't worry if you're not an artist; in fact, the wackier your drawing turns out, the more fun the game is. The time it takes to play this game is roughly 30-60 minutes, perfect for people unsure if they want to spend all night pouring over a tedious game board.
3. Keep up the Balloon Game
Price: Free
Highlights: Play it anywhere with however many people you have.
Number of Players: 2+
About Game: All you need for this game is a balloon, although backup balloons might be a good idea. It's a very simple, straightforward game, but that doesn't mean you won't spend hours establishing who is the best. There's only one rule, keep the balloon from touching the floor.
Choose a big open space for an easier game or choose somewhere with some obstacles, but make sure valuables are safely stowed away. Depending on how many people you have, you can take turns seeing who the best is in a tournament, or you can pick teams so everyone can play together. Nothing beats a game night where everyone has the chance to show off their prowess and get a good workout in.
Price: $39
Highlights: Nine different challenges, quick rounds, and great for larger groups.
Number of Players: 2+
About Game: Here, we have the perfect game for those who have trouble making up their mind. Don't let the small box fool you; everything you need for 237 different one-minute challenges is packed inside. This game can be played one against one, or you can form teams. Gameplay is simple.
Draw a card and try your hand at one of the nine different types of challenges, which test you at things like aim, dexterity, and the ability to perform under pressure. Despite the short challenges, you can play this game for hours and never have the same challenge twice.
Price: $118
Highlights: Large-scale strategy game and high-quality blocks and carrying case.
Number of Players: 2+
About Game: Here, we have a nostalgic childhood game blown up to 15 times its standard size. This super-sized Jenga game can reach over 5 feet tall if you place your blocks strategically. If you have never had the joy of playing Jenga before, first, you stack the blocks up to create a sturdy tower.
Then players take turns removing one block at a time and replacing it on the top of the tower. As more and more blocks are moved, the tower becomes more unstable. This continues until the inevitable crash when a player pulls the wrong block out. The wooden blocks are well-made and come in a strong carrying case for easy transportation and storage.
Price: $24
Highlights: Great game for kids, easy to play, and lots of laughter.
Number of Players: 2+
About Game: Add this game to your list of family game night ideas if you don't mind getting a little messy. Not many games involve a dollop of whipped cream being flung in your face, but that's what makes this one special. Take turns spinning the spinner and whichever number you get is how many times you must turn the handle.
The handle is attached to an arm that holds the whipped cream, and you'll know exactly where to place your face with the cutout also attached to the arm. Tension builds with each turn of the handle, and players hope they won't be the one to send the whipped cream flying.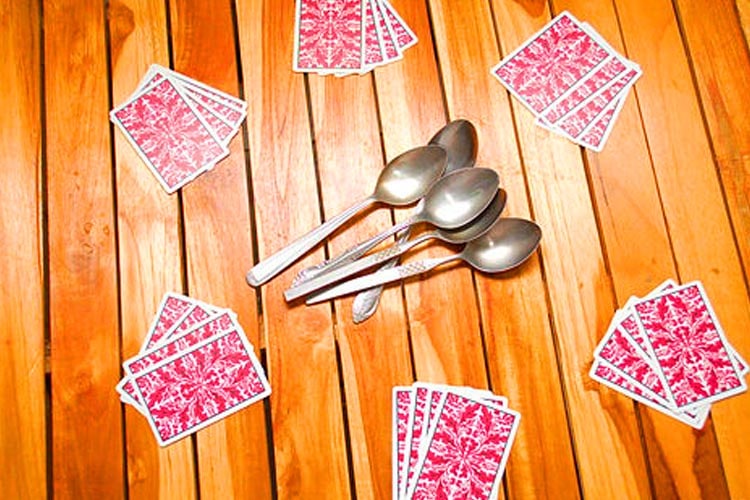 Price: Free
Highlights: Played with common household items, fast-paced, and lots of people can play at once.
Number of Players: 3+
About Game: The best part about this card game is that all you need to play is a deck of cards and some spoons. Anyone can enjoy this game, and the more players, the better. With spoons arranged in the middle and cards quickly passing around, focus is key.
Your goal is to have four of a kind in your hand, and once you do, you can grab a spoon. Some will grab their spoon as fast as possible; others will try a sneakier approach. If you see another player grab a spoon, then move fast and secure one for yourself. One unlucky player will be left spoon-less at the end. Despite its simplicity, this game is sure to bring hours of fun.
8. Mafia Game
Price: Free
Highlights: Only one deck of cards is necessary and easy to learn.
Number of Players: 5+
About Game: Mafia is a great game to break out when you have a larger group of friends together, and you only need one deck of playing cards. Players are assigned roles such as mafia member, doctor, sheriff, or civilian. One person will have to play as moderator.
Each round is an opportunity to figure out who is a member of the mafia, but there is also a chance an innocent person will be killed. If all the mafia members are eliminated, the game ends with the sheriff, doctor, and civilians winning. However, if the mafia kills off everyone else, then they win. This game is quick to learn and will test your skills of deception.
Price: $19
Highlights: Sci-fi spy game, no player elimination, and fast gameplay.
Number of Players: 5-10
About Game: Sniff out spies and ensure victory with this short but sweet game. First, you find out if you are a Resistance member or a devious spy trying to bring them down. Two-thirds of the players are part of the Resistance, while the rest are spies. Missions are set up so that players can begin analyzing who is a genuine member of the Resistance and who is out for sabotage.
If the mission is a success, the Resistance receives a point. If the mission fails, the spies get the point. And there's no need to worry about being booted out quickly and having to watch the rest of the game from the sideline. Everyone stays in the game until one team has acquired three points. Typically, a game will last around 30 minutes.
Price: $26
Highlights: Highly detailed game, compelling story, and online answer key.
Number of Players: 2+
About Game: If your list of couples' game night ideas has run dry, then you will definitely want to give this game a try. This unique mystery game puts you in the shoes of an old-school detective solving the disappearance of WWII spy Veronica Falcone.
The game includes numerous documents, from police reports to newspaper articles, for you to scour for clues about Veronica's whereabouts. In addition to everything included in the box, a convenient, online answer key is also available to help you along the way without spoiling the end. Date night will be elevated to a new level with this game.
Price: $16
Highlights: Fast-paced spelling game, up to 16 players at once, and fun bag for storage.
Number of Players: 1-16
About Game: For word game lovers, this game is a big hit. Players move fast to use up all the letter tiles to make words in a crossword grid. It's all about speed with this game instead of taking turns. Once all the letters are gone, everyone inspects the grid used to ensure no unsuitable words were used.
If one is found, then those pieces are removed, and the game continues. No game board is necessary for this game, so you can break it out anywhere you go. Especially because the game tiles fit nicely in a handy, banana-shaped bag, also, it is the perfect game for homeschooling and teaching kids vocabulary and spelling while having fun.
Price: $22
Highlights: Wild comparison game, endless outcomes, and minimal setup.
Number of Players: 4-10
About Game: If game night ideas for adults are hard to come by, you need to try this game. Each round, one player acts as the judge and plays a green card. Next, the rest of the players choose a card from their hand to compare to the judge's card. Once everyone has laid a card down, they are read out loud, and then the judge chooses their favorite. Collect the most judge cards, and you win. And with over 1,000 cards, this game can be played each game night and never get old.
Price: $37
Highlights: Two games in one bundle, game buzzer, and hundreds of questions.
Number of Players: 3+
About Game: Bring the joy of Family Feud to your game night. With this bundle, you actually get two games to enjoy, Family Feud 6th Edition and Family Feud Strikeout. You also get an awesome game buzzer to really bring life to the game. It also doubles as a countdown timer with two different timer modes.
You can also use the buzzer and timer for any other games you already have. Just like the popular game show, players try their hand at questions from the show. Teams attempt to guess all the top answers and avoid getting a strike.
Price: $22
Highlights: Rotary-style bingo cage, easy-to-read cards, and colored bingo chips.
Number of Players: 2+
About Game: Everything you need to have bingo night at your house is right here. Get the balls bouncing and rolling in the classic rotary bingo cage. It's designed with a wide track to catch the balls and a weighted ball selector to prevent jams.
Furthermore, everyone from kids to older adults can enjoy this game because of the high-quality, large print cards. The game comes with 18 cards to choose from. You also get a handy tray for balls that have been called, so you don't have to worry about them rolling away.
Price: $139
Highlights: Durable construction, scratch-proof, and great for indoors and outdoors.
Number of Players: 2+
About Game: This is the perfect game to bring with you to football tailgates or set up at a backyard barbeque. While the initial investment in this game is higher, you will not be disappointed with the quality of these cornhole boards. They are made with solid wood, reinforced, foldable legs, and a lacquered finish so that it is water and scratch-proof.
The backsides of the boards feature velcro, so you can store your bean bags between them, and they take up less space while being stored. They even have convenient rope handles, so they are easy to carry.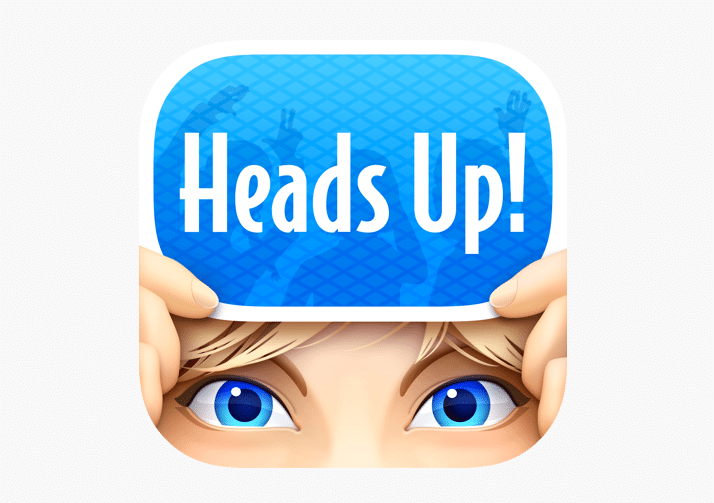 Price: Free
Highlights: Mobile game with 40+ different decks of cards.
Number of Players: 2+
About Game: As seen on the Ellen show, this game is a fun app for kids and adults and is easy to play anywhere, as long as you have your phone with you. Firstly, you must choose a deck to play. With themes like superheroes, celebrities, movies, and more, you will have a bunch of topics to choose from. One player holds the phone with the screen facing everyone on their forehead, and a word or phrase will be displayed.
Everyone else tries to describe what the card says without saying what it is. For example, the card could read the name of a famous actor, so teammates could list off movies they are in or what they look like. One player can hold the phone and see how many cards they guess correctly, or the phone can be passed along to the next player.
Price: $19
Highlights: Hundreds of suggestions, fun for all ages, and perfect for breaking the ice.
Number of Players: 2+
About Game: This classic game has been a favorite of many for years, and it's no wonder why. You won't have to waste time brainstorming your own ideas because the game comes with 110 cards with over 500 charades to act out. They range from easy to challenging. Additionally, the game comes with a timer and scorecards to keep track of who is winning.
Anyone from young to old can enjoy this game, and it's a great icebreaker. You have the option to play on teams or one against one. Family game night is sure to be full of laughter when this game comes out.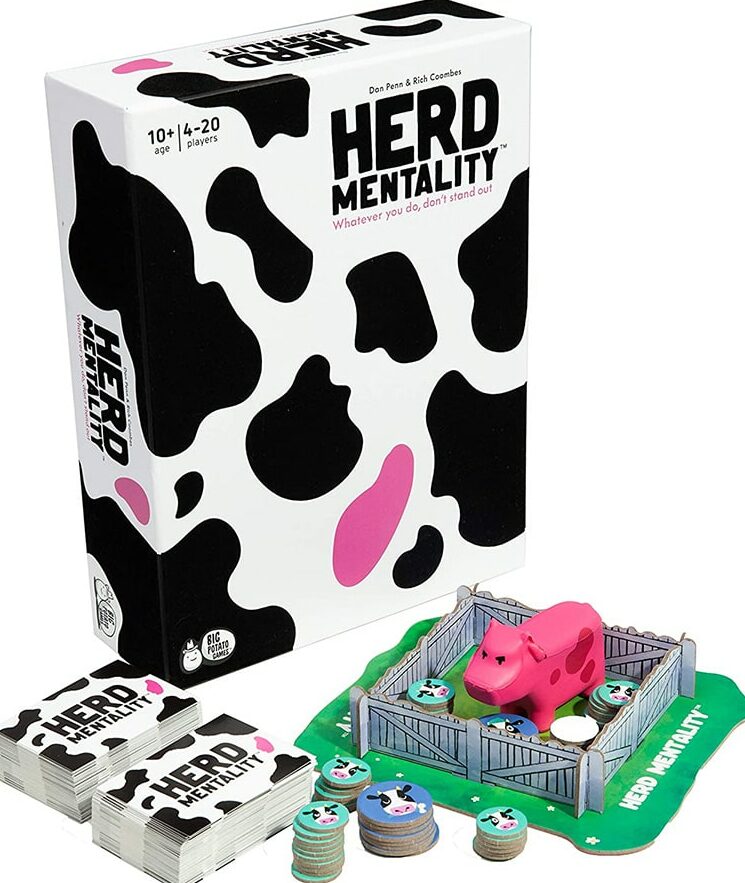 Price: $19
Highlights: Fun questions, simple objective, and
Number of Players: 4-20
About Game: Being unique is what makes us special, but in this game, you want to have the same answer as everyone else. This game is straightforward, as long as you know exactly what the other players are thinking. A question card is flipped, and everyone writes down their answer.
The goal is to be part of the herd, to have the same answer as the majority. If you have the odd answer out, then you will be stuck with the pink cow. If you succeed in blending in, then you will be awarded a cow coin. To win, you need to collect eight cow coins. As one of the best game night ideas, you can't go wrong bringing this game along.
Price: $19
Highlights: All-in-one device and team guessing game.
Number of Players: 4+
About Game: When it comes to your list of best game night ideas, you may find a lot of your choices require some work to play. From making sure you have all the pieces required or setting everything up, it can cut into your game time. Avoid wasting time and get right to the fun with this game.
With everything you need in this easy-to-use device, game night can start as soon as you pick teams. Catch Phrase is easy to play, too. Teams work together to try to guess the word being described to them by one member of their team. The handy device has numerous categories to play and even keeps track of the score. Game night doesn't have to be complicated with this game.
Price: $44
Highlights: Simple listening game, 1,200 phrases to decipher, and timer included.
Number of Players: 2-12
About Game: You will have everyone laughing with this fun word game. The key is to listen to what you hear, not what the words you are reading actually are. Players work together on teams to acquire points by correctly guessing what the phrases sound like when read out loud. The included timer comes with two modes, one for beginners and one for experts.
Same with the cards, some are easier while others provide a more formidable challenge. With hundreds of different phrases to test your listening skills with, you will be able to play this game for many game nights to come.
Best Game Night Ideas Conclusion
There is just something bout being able to enjoy your friends' company around a fun game. You have a fun, challenging game, plenty of personalities, something good to eat and drink, and from there, the night turns into a blast. Before you know it, game night becomes a weekly event that is looked forward to by all.
Also, if you are looking for ways to have family time that doesn't center around screens or some other form of electronics, this is the way to go. Movies are great, but being able to interact with each other and have conversations with each other will really improve family time.
If you are looking for even more family-fun activities, make sure to visit our lists of the best craft ideas, best summer activities for kids, and best party games for kids.
Have you tried one of the games on this list of the best game night ideas before? If so, we would love to hear your feedback in the comments below. Also, if you feel like there is a game that we may have left off, please feel free to share that below as well.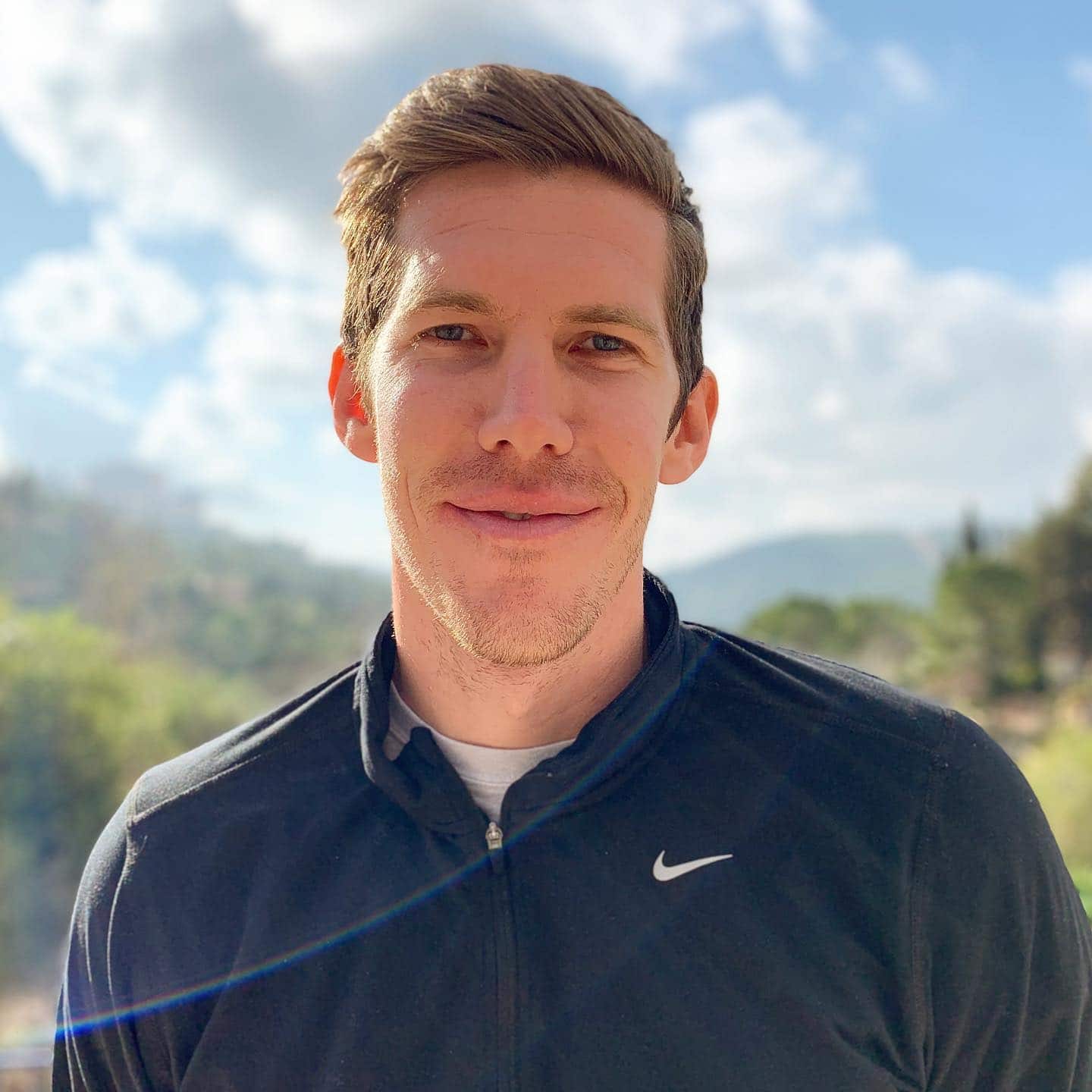 Kyle has a background in sports, fitness/health, and business. However, he also has a passion about researching all topics, and is dedicated to making lists that will help make your life easier.