Football Gifts: The Top 25 List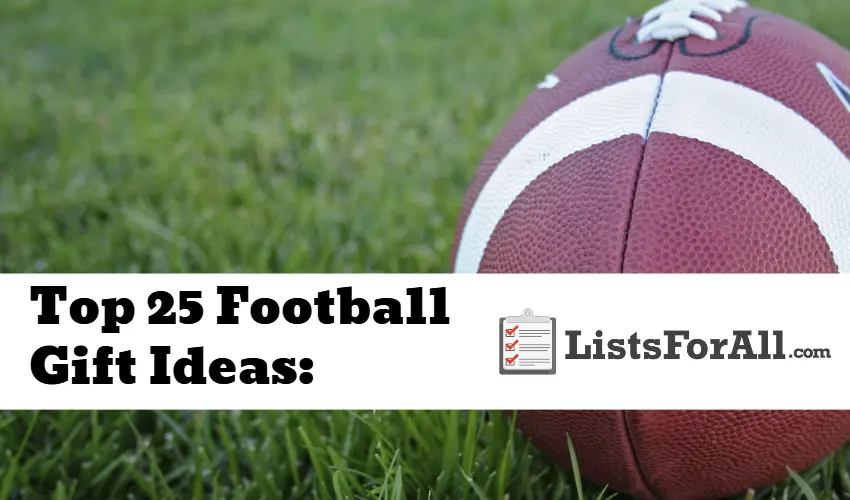 Football Gifts: Perfect for Giving or Receiving
If you know someone that loves football but you aren't quite sure what you should get them, this list of the best football gifts is for you. We have done our best to provide a good assortment of gifts for all aspects of the game. So whether you are looking for a gift for a football player, coach, or fan of the game, there is something for everyone.
And, if you possibly see something that you would like, it wouldn't hurt to get something for yourself either, I know we won't tell. We also offer a gift ideas list for a few other sports as well, so checkout our best soccer gifts list and best baseball gifts list as well.
Top 25 Football Gifts: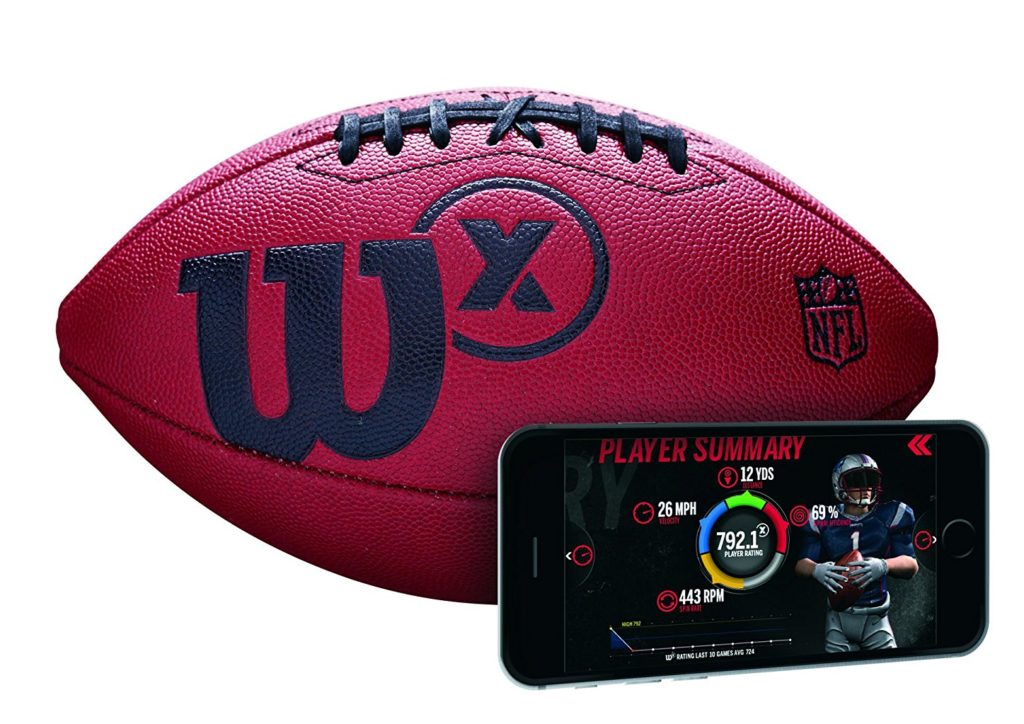 This football is going to transform the way you throw and are able to play the game of football. The Wilson X football is going to sync with your smartphone and allow you to be able to track velocity, spin, spiral efficiency, and distance. All of these metrics will help to improve their throwing technique, accuracy, and overall throwing motion.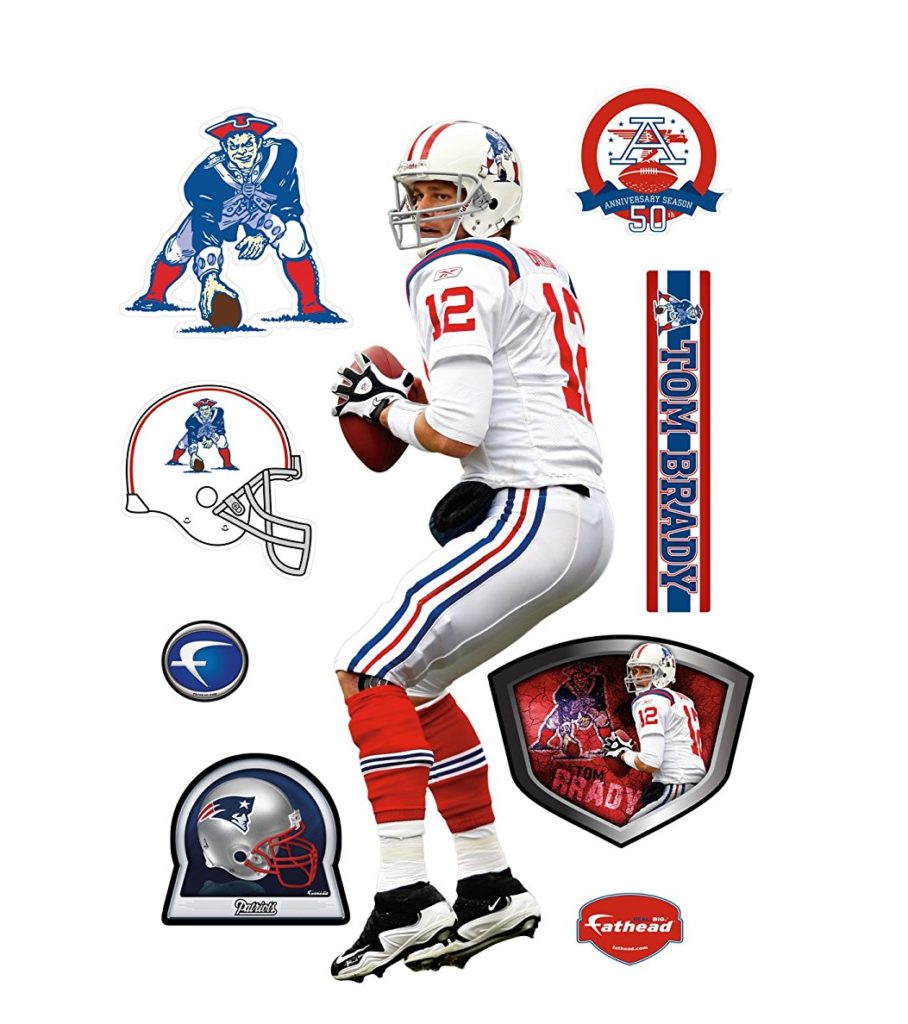 With Fathead wall decals you will be able to deck out a man cave or bedroom. You can choose from a variety of different players, graphics, and team logos. As well as choosing what you want, you can also choose the size, even life-size if you want!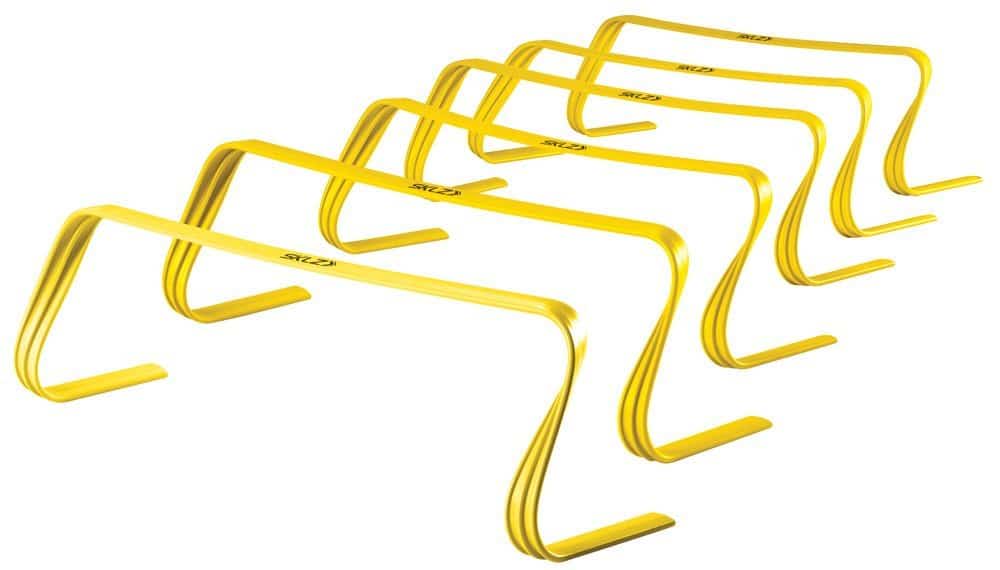 Regardless of what position a player plays in football, they are going to need to have good footwork. These agility hurdles are going to be perfect for a football player that is looking to improve their agility, or a coach working to develop his/her players in practice. They are light, easily portable, and durable.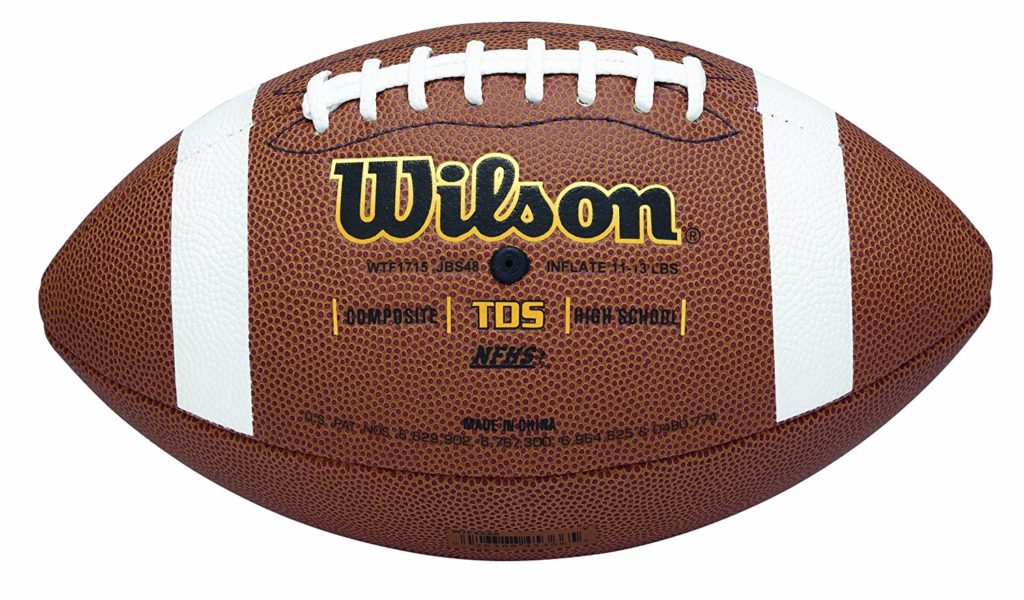 There are a lot of great footballs out there, but one of our favorites is this Wilson football. It is full size and perfect for high school level and up. It is composite leather football which will provide for a quality feel, and make it easier to throw and catch. Having a quality football makes all the difference when it comes to playing catch, practicing, or playing a game.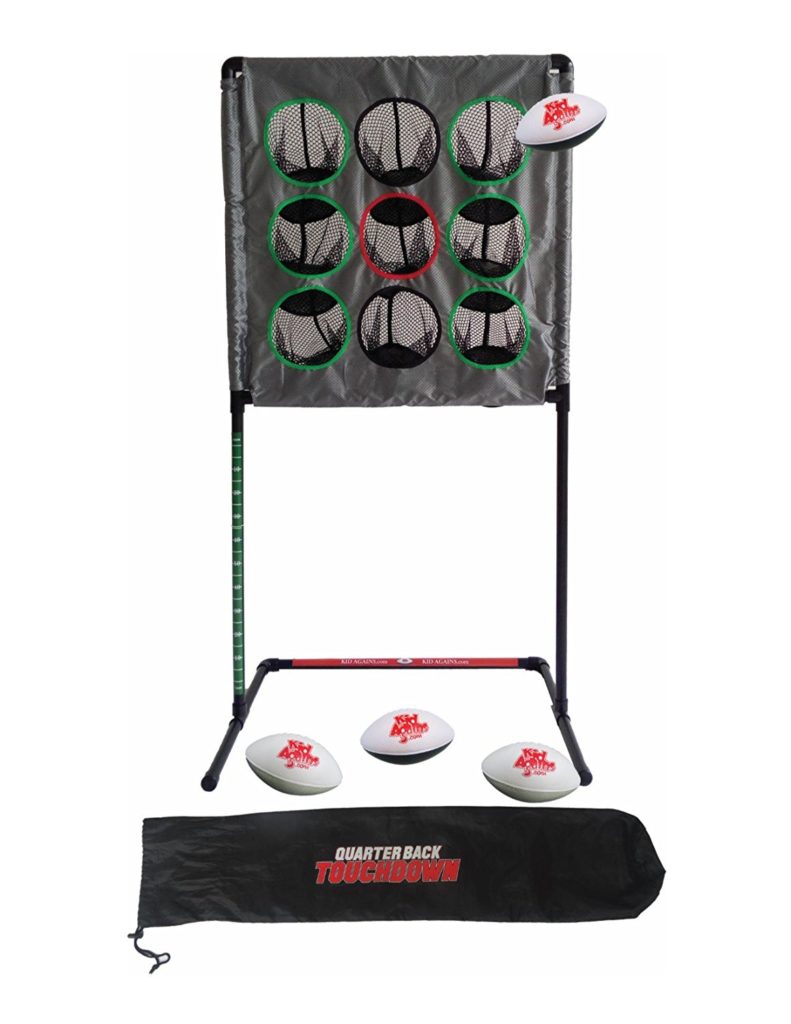 This football gift is more geared towards youth age players, but it can also be an entertaining tailgate game as well. The goal is to land the mini footballs in the netting and to be as accurate as possible. Even though the footballs are smaller and so is the netting, the competition will be big with the different games that you can come up with, football tic tac toe anyone?
6. Football Books
These football books are going to provide a little bit of everything. From training to football stats to coaching techniques. This will allow you to find the perfect book for the person you are thinking of. Here are four of our favorite football books.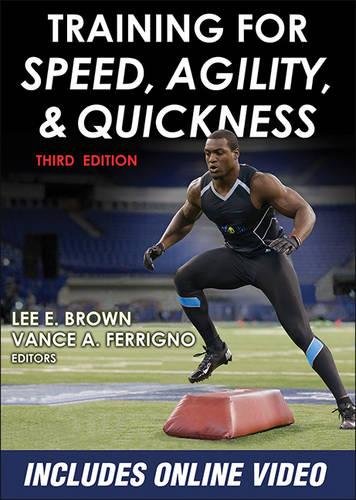 This book is going to provide everything that a player needs to work on their athleticism. It is also a great fit for a coach or parent that is going to be helping players improve their speed, agility, and quickness. Along with the book, you also are going to get access to an online video library of drills as well.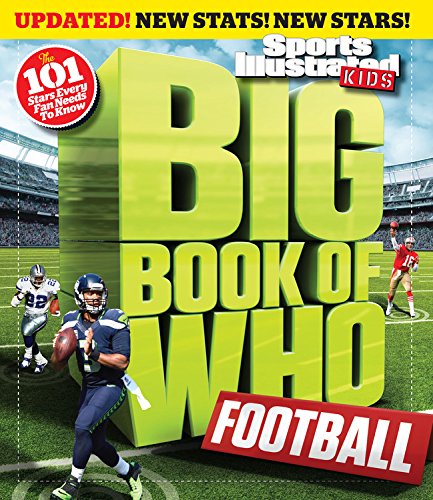 Filled with stats from the past and the present, this Sports Illustrated for kids book is going to feature 101 football stars that have been noteworthy over the years. Written in an easy to navigate form, this "BIG" book of great football players is going to keep young football players inspired and in awe of their heroes.
This book is going to cover the town of Aliquippa in western Pennsylvania. After the collapse of the steel market the town fell on hard times, but for some reason, they were still able to produce a list of great football players including Mike Ditka, Ty Law, and Darrelle Revis. An inspiring book that provides a narrative for both inside the lines and out, Playing Through the Whistle is a great read.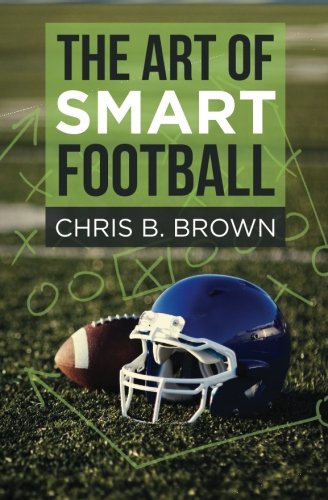 How would you like to get a peek inside some of the best minds in the game of football? This book is going to allow you to do just that by covering the strategies and schemes for some of the best coaches to ever be a part of the game. If you know a coach or someone that enjoys the details and strategy that goes into the game of football, The Art of Smart Football would be a great gift.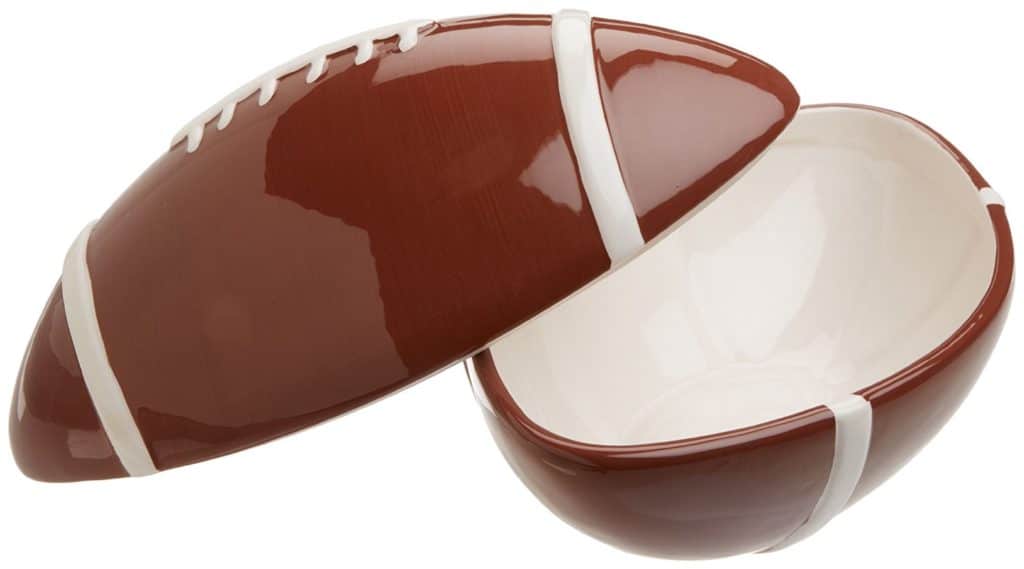 Gameday dip is just going to taste so much better coming from a ceramic football bowl. Perfect for tailgating, this football gift is going to allow you to showcase different side dishes, dips, salads, and more. Give this gift to a friend or loved one that enjoys tailgating or hosting football parties.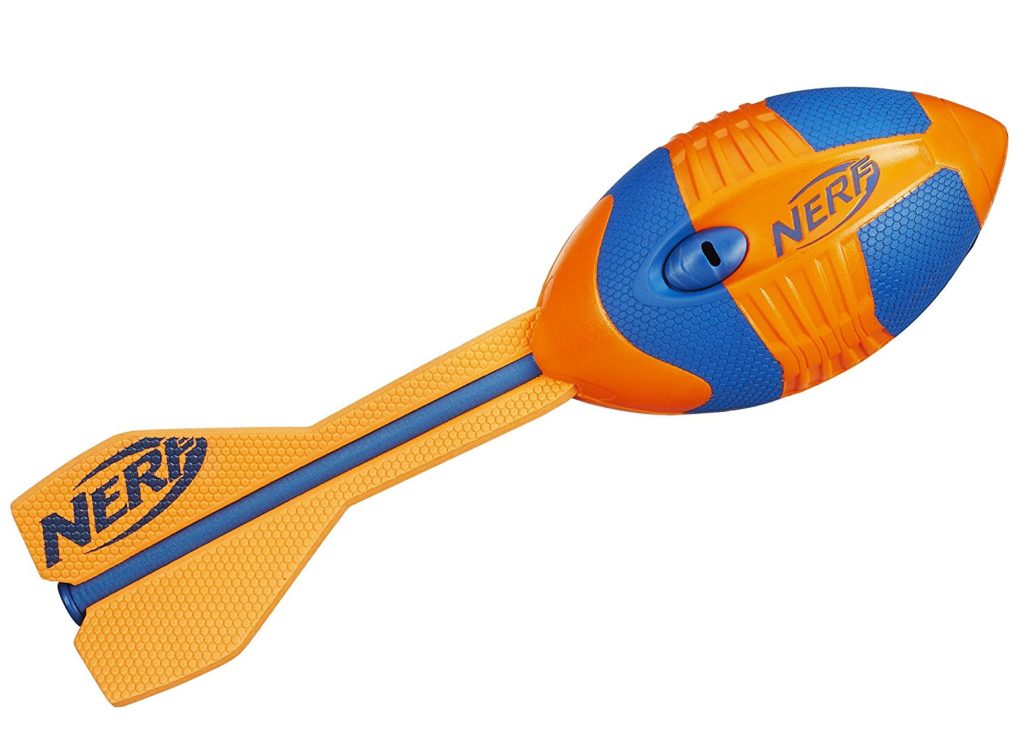 No childhood is complete without having played with a Nerf Vortex football. The light weight of the ball and the tail on the end will allow the player to launch the ball and feel like a pro quarterback. The ball howls as it travels through the air making it feel even cooler to launch the ball as far as you can.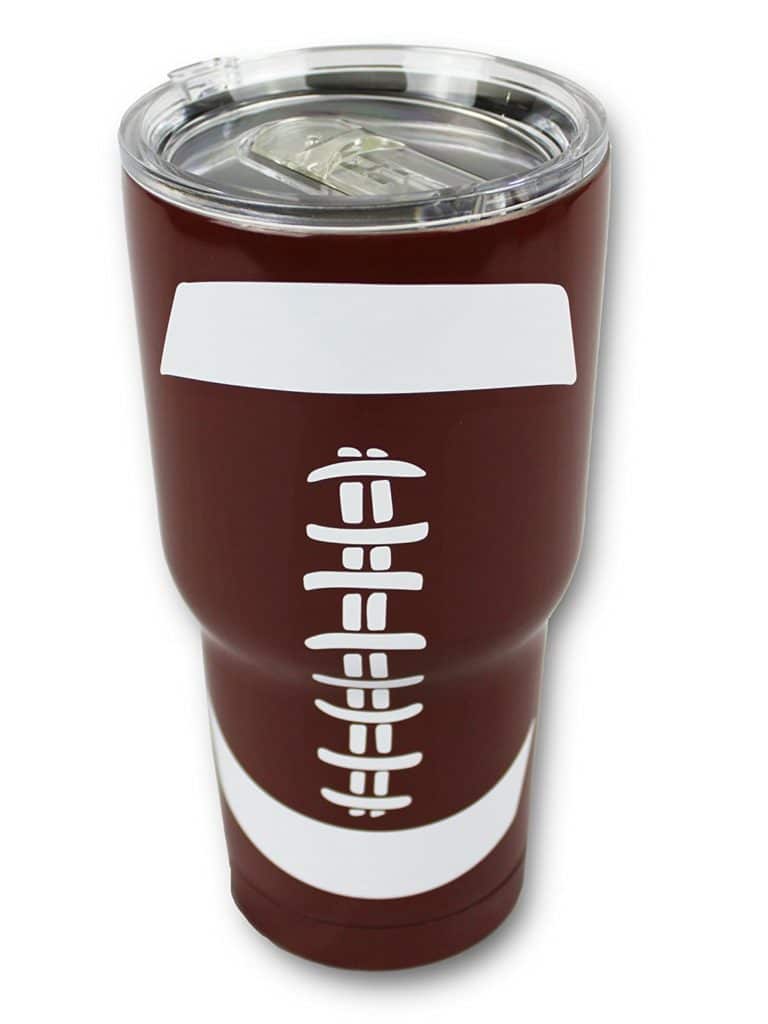 A tumbler is perfect for a hot day when you want to keep your drink cold, or an early morning where you need to take your coffee on the go. This football tumbler is the perfect gift for someone that loves to tailgate or wants to show off that they love the game of football as they take their drink with them.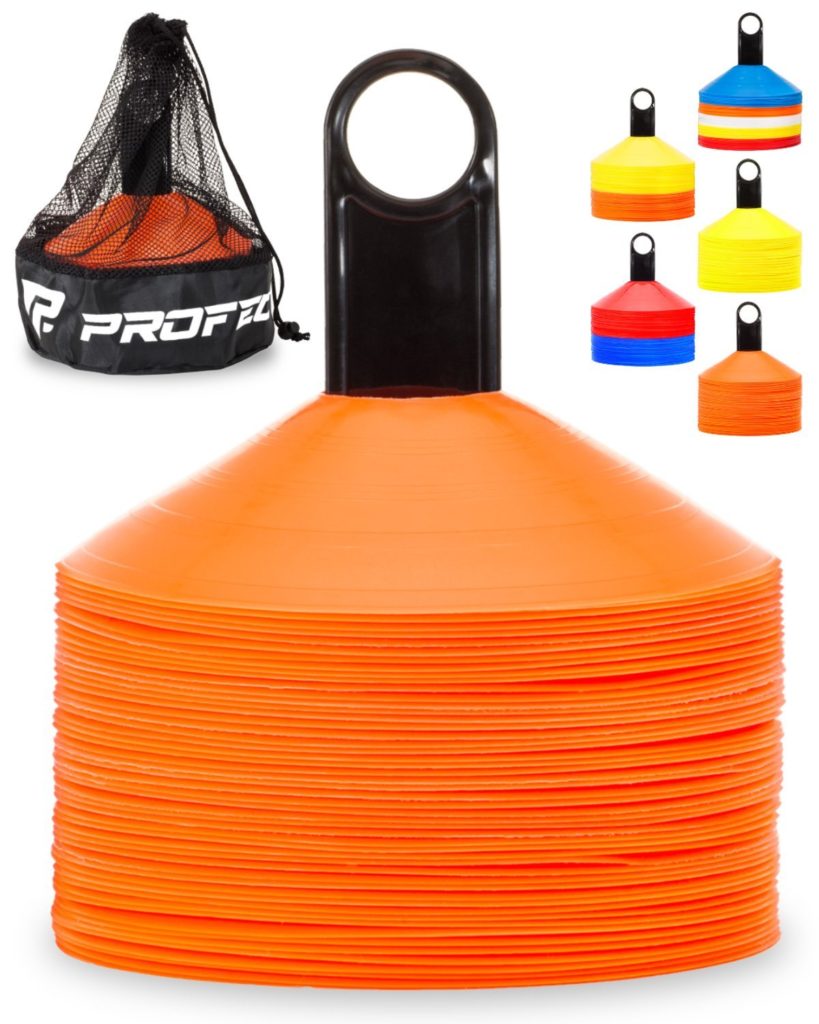 A great gift for a coach or a player, these training cones can be used for a variety of different purposes. Whether it is for doing different speed and agility drills or being used to mark boundaries for a game of football, these cones will prove invaluable for a football player or coach.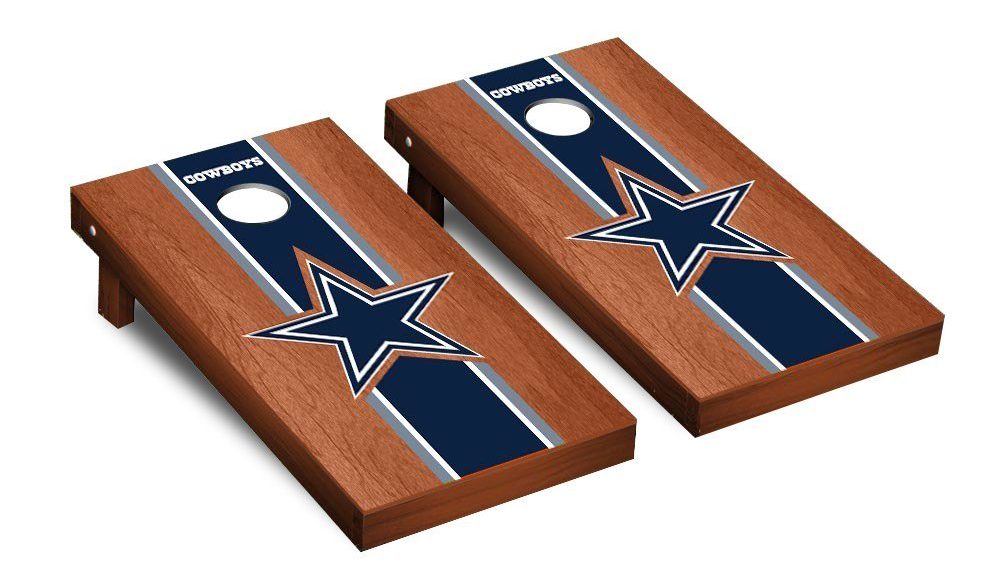 No tailgate is complete without the game of cornhole. Now add in having a pair of rosewood stained boards with your favorite team's logo, and you are going to stand out among the other tailgates. Perfect for both tailgates and everyday use, this NFL team logo cornhole board set is a great football gift.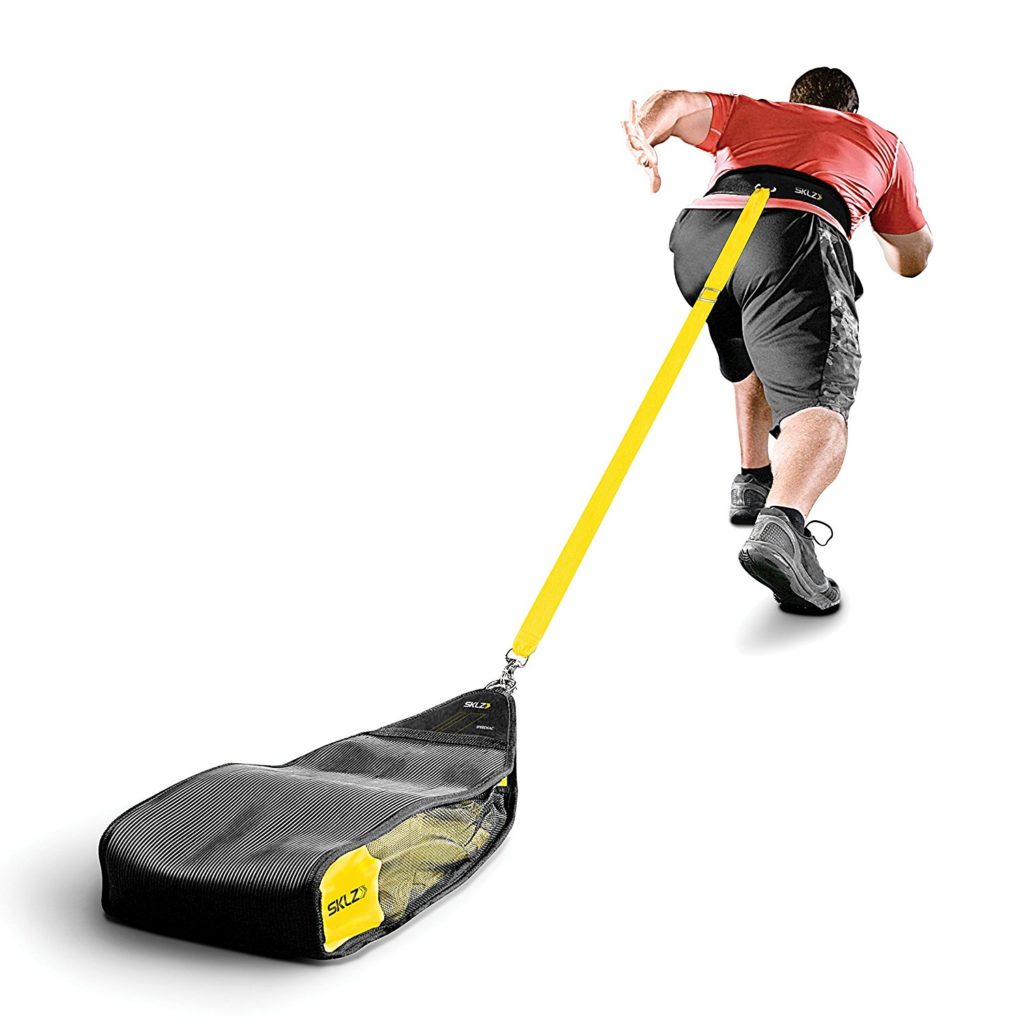 Speed, speed, speed. If a player can improve their speed, they will be able to set themselves apart from the competition. This adjustable weight sled trainer is going to allow a player or team to work on developing their sprinting speed.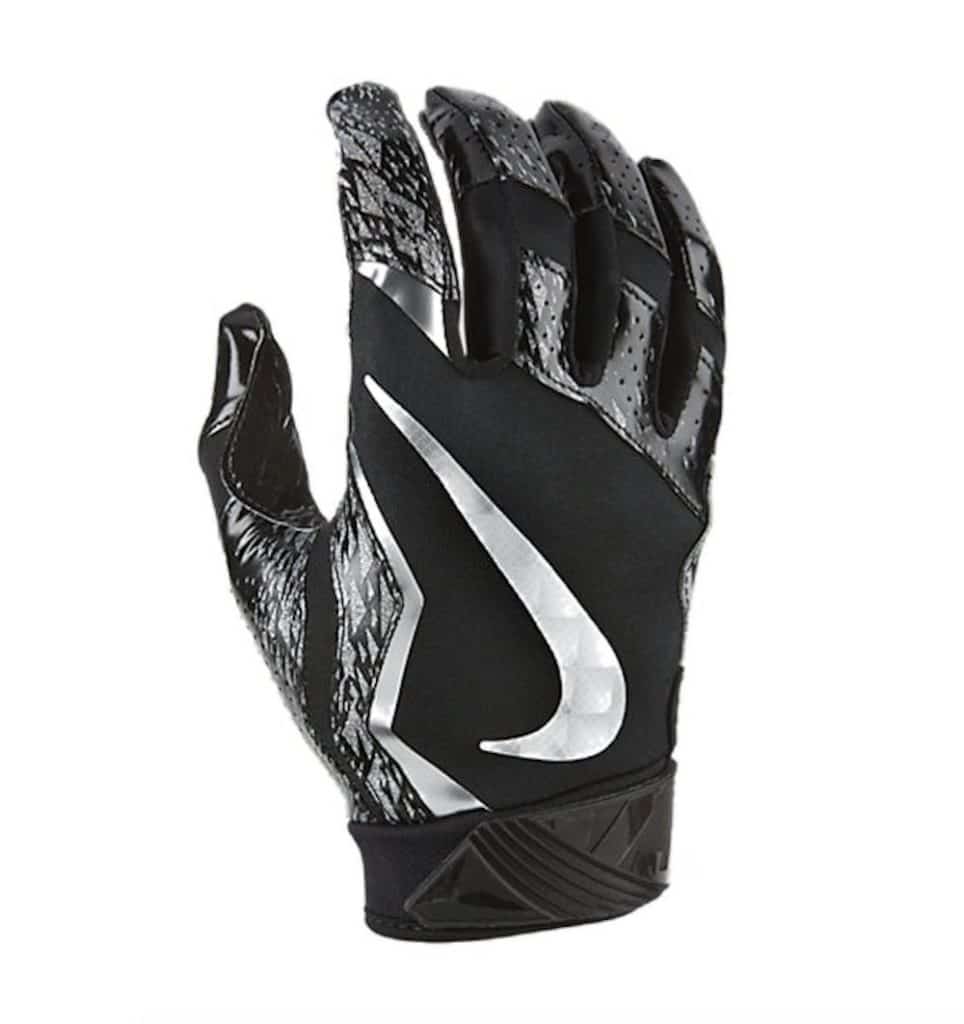 A great pair of football gloves can set a player apart from the competition. They will make it easier to catch and control the football. There are a lot of great gloves out there, but one of our favorites is the Nike Vapor Jets. These gloves are breathable, have an adjustable closure for a custom-feeling fit, and the magnigrip palms help with gripping the ball.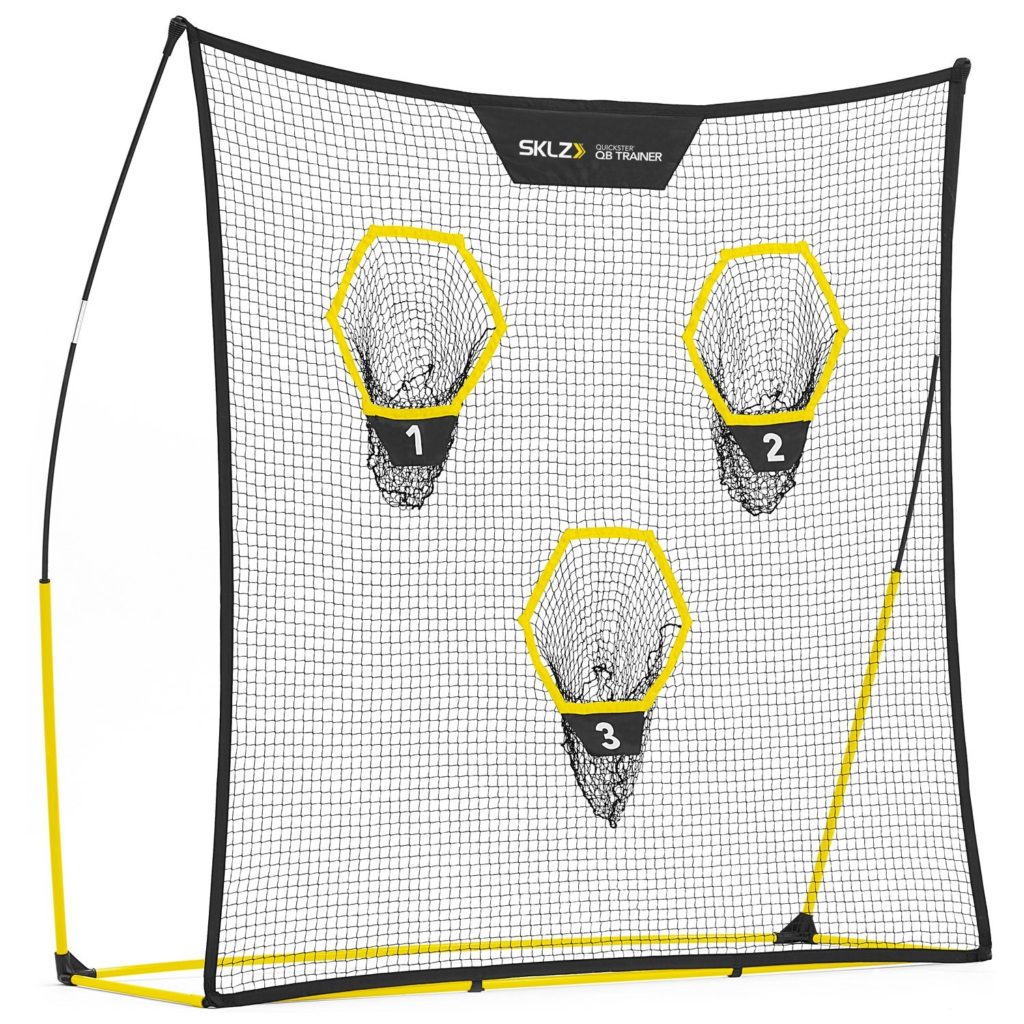 Perfect for working on accuracy, this product by SKLZ is going to allow a player to work on getting quality reps as a quarterback. If you know a player that wants to work on their throwing or a coach that is looking to develop their players, the SKLZ quarterback target trainer would be a great gift option.
15. Football Movies
A great football movie is filled with action and a story that is going to inspire. We believe that we hit the nail right on the head with these five movies. A few of them are even based on true stories which makes them even that much more remarkable!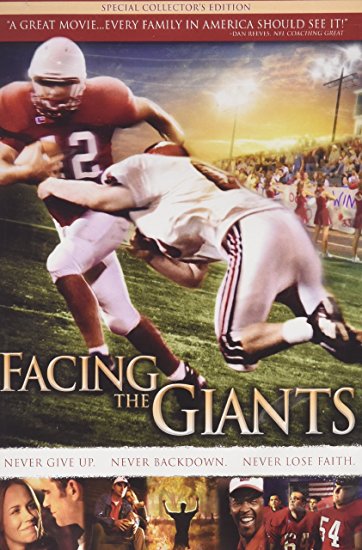 Never give up, never back down, and never lose faith. This football movie is going center around a high school football team that discovers that winning and life comes from a daily pursuit of greatness and giving God your best.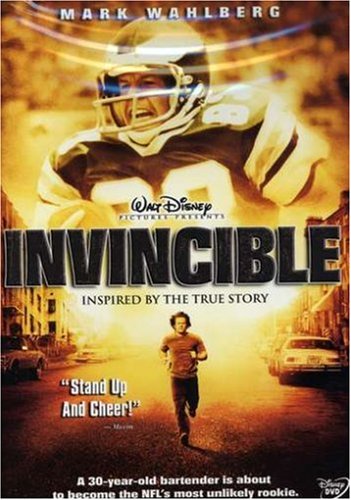 Based on a true story, Mark Wahlberg brings to life the story of Vince Papale and his pursuit to play for the Eagles. Vince is a 30-year-old bartender that decides to go for his dream and not to let anything get in the way of it. An inspiring movie that is definitely worth the watch for all football fans.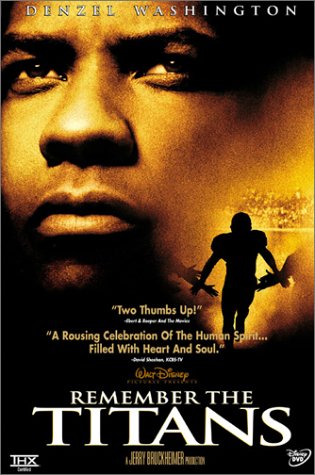 You can't list great football movies without including Remember the Titans. Coach Herman Boone (Denzel Washington) is the new African-American head coach at the freshly integrated T. C. Williams high school in Virginia. Coach Boone and the Titans will have to overcome race and off the field issues to come together and be a great football team.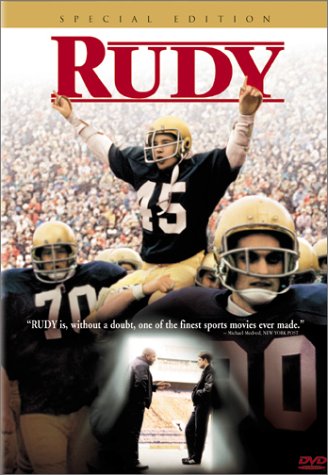 Being told that you are too small or too slow to play can cause some people to give up on their dreams, but not Rudy. Determined to overcome the odds and play college football, the movie Rudy has been inspiring athletes and everyday people for years.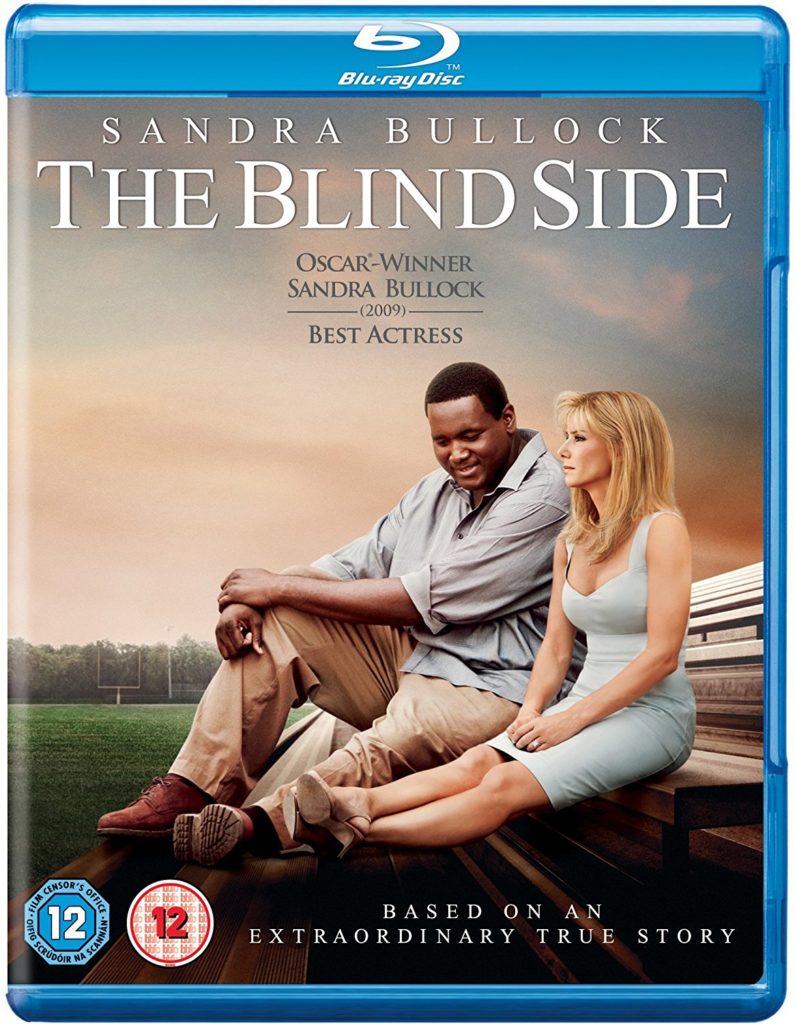 Based on the true story of NFL player Michael Oher, this movie is going to show what can be accomplished with just a little help. Michael Oher started out homeless as a young high school boy but was able to become an All American in college and a first-round NFL draft pick. His story is sure to inspire and help to bring some faith back into the world.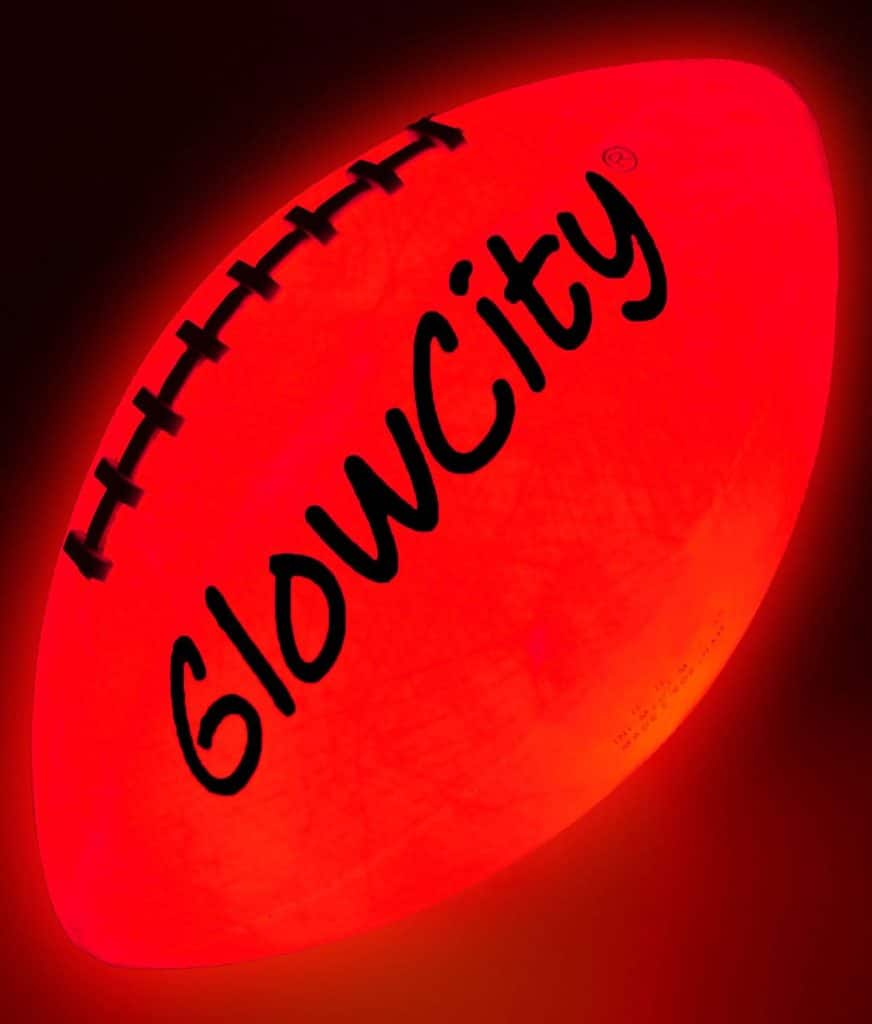 What is better than playing catch? Playing catch in the dark with a glow in the dark football of course! There are a few different glow in the dark footballs out there, but the one that we really liked is the GlowCity football. Its glow in the dark brightness will clearly define the ball against any dark background.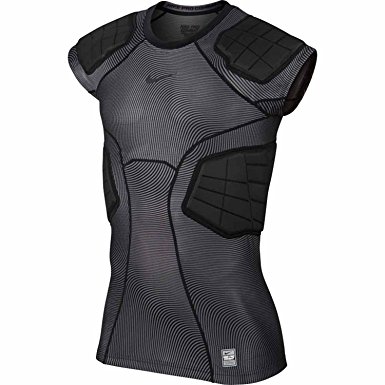 17. Nike Hyperstrong Football Shirt (link)
With breathable Dri-Fit fabric, this Nike Hyperstrong football shirt is going to be perfect for players. The padding on the ribs and shoulders will help to protect from impact, and the flat seams prevent irritation. This is the perfect undershirt for football players.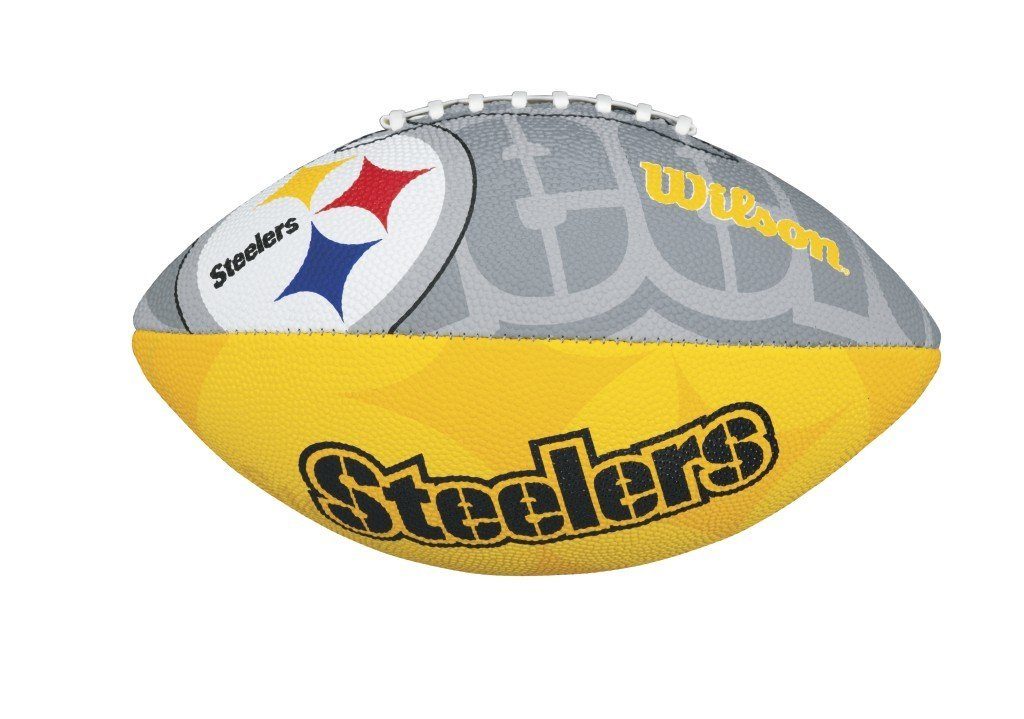 Great for both decoration and playing with, this football is going to allow you to have a football with your favorite team on it. Along with being a great looking ball, this football is made by Wilson so you can trust that it was made well; a perfect gift for football fans of all ages.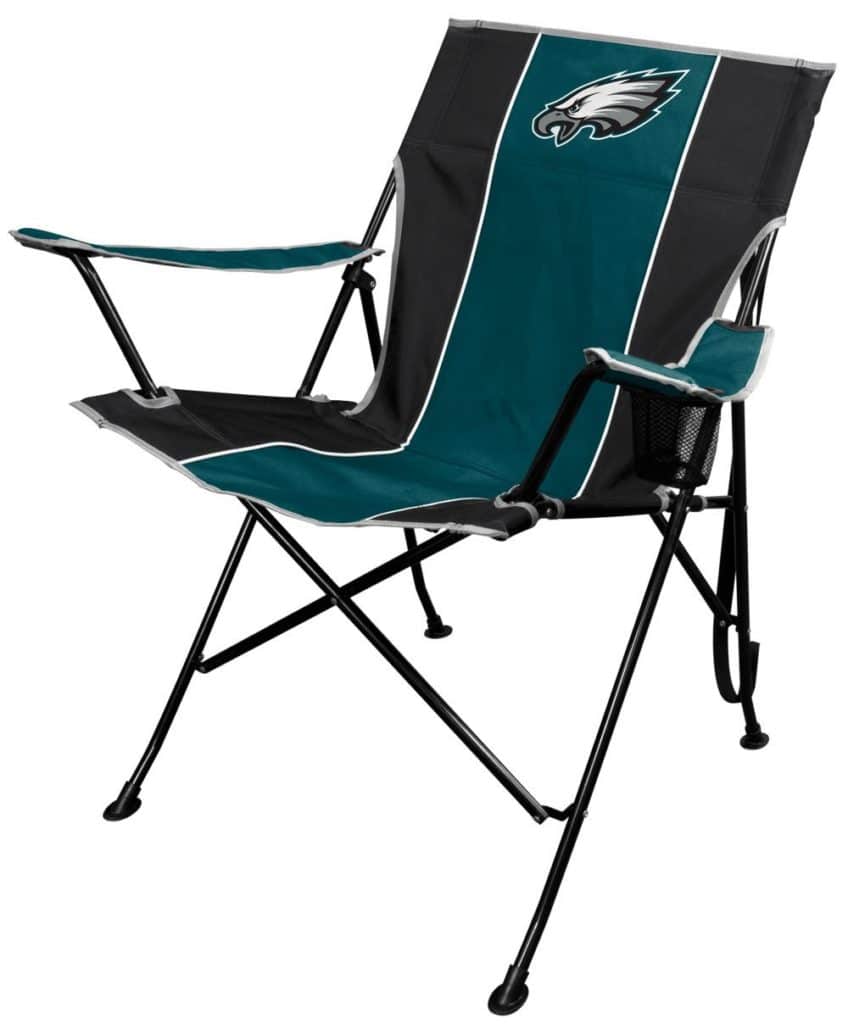 Proudly display your favorite team with this folding chair. Perfect for tailgating, camping, or any other outdoor event, this chair does not only proudly display your favorite team, but it is comfortable and also well made.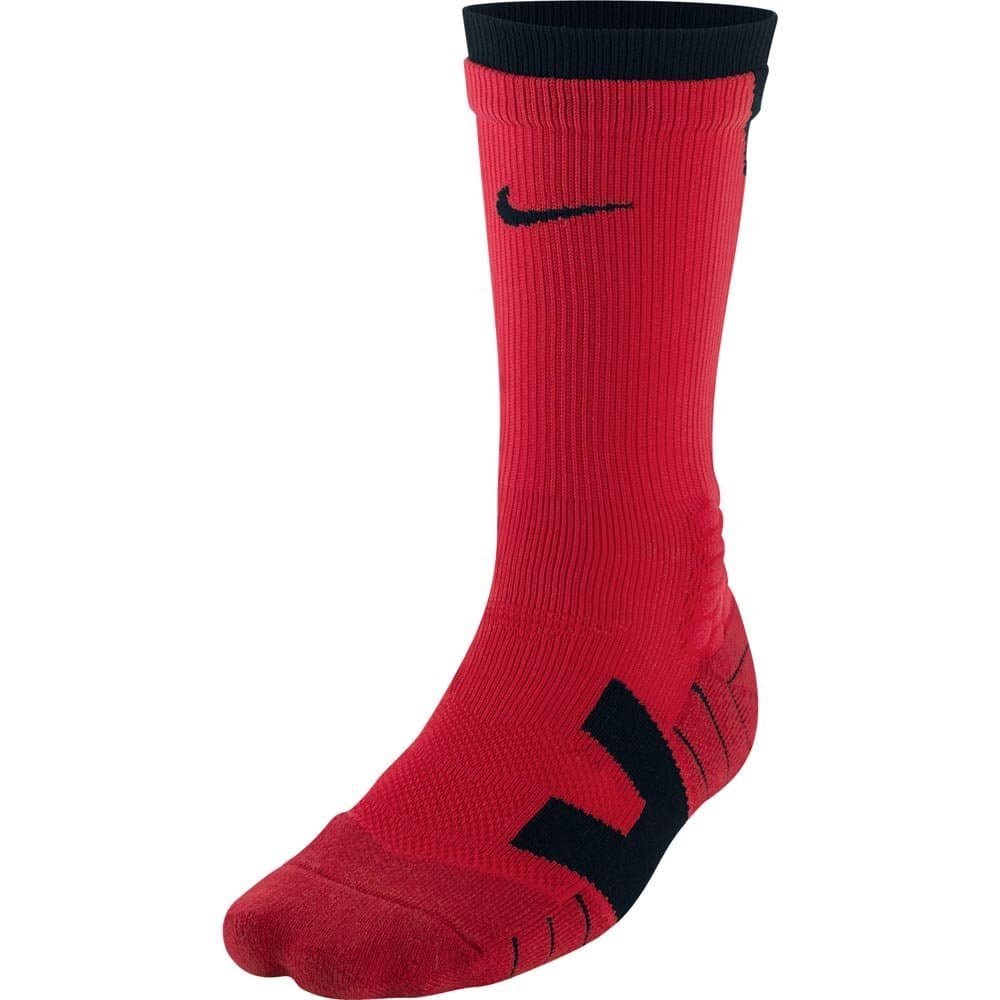 From sport to sport Nike Elite socks are a cut above the rest. These football specific cushioned Nike Elite Vapor socks are going to provide a player comfort, style, and socks that won't fall apart. You can also get them in a variety of different colors as well.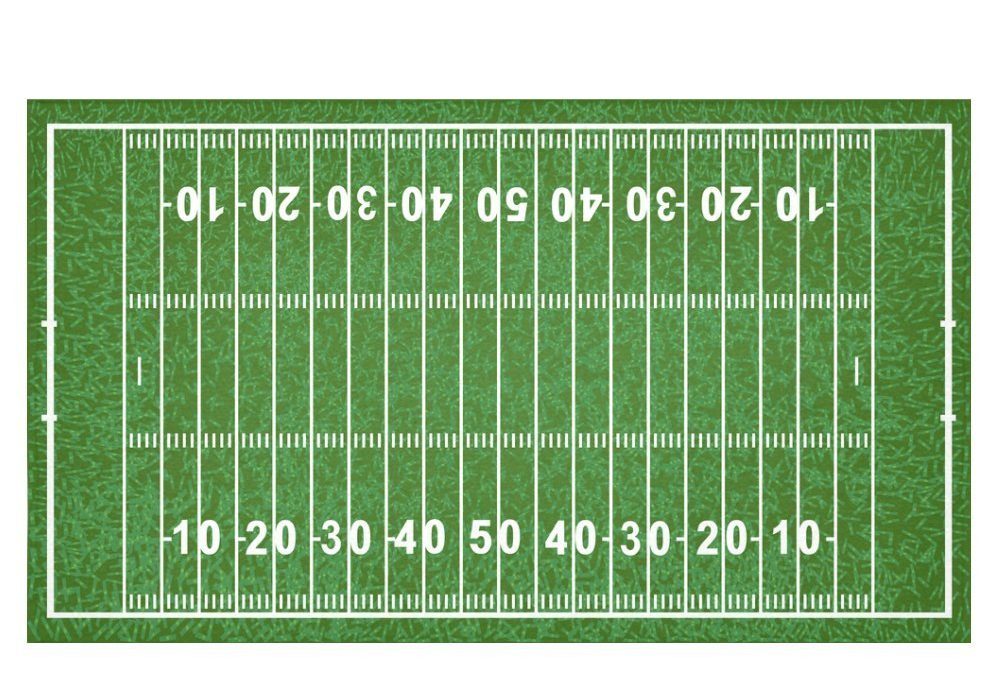 If you know someone that loves to host football parties or enjoys tailgating a game, this football field tablecloth is really going to get them excited. Made of durable cotton linen cloth, this gift will be used time and again.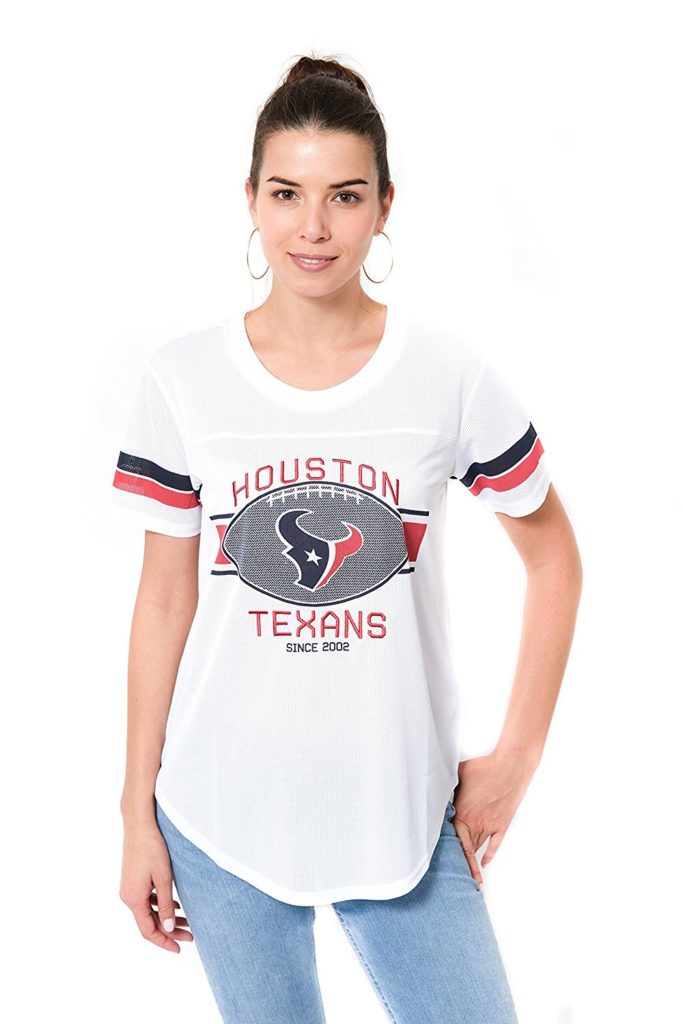 22. Women's T-Shirt Football Jersey (link)
Looking for a gift with a little bit more of a feminine touch? This women's t-shirt jersey is going to allow for both proudly displaying a favorite team while also looking stylish. Perfect for both game day and everyday use, this gift is sure to be a hit.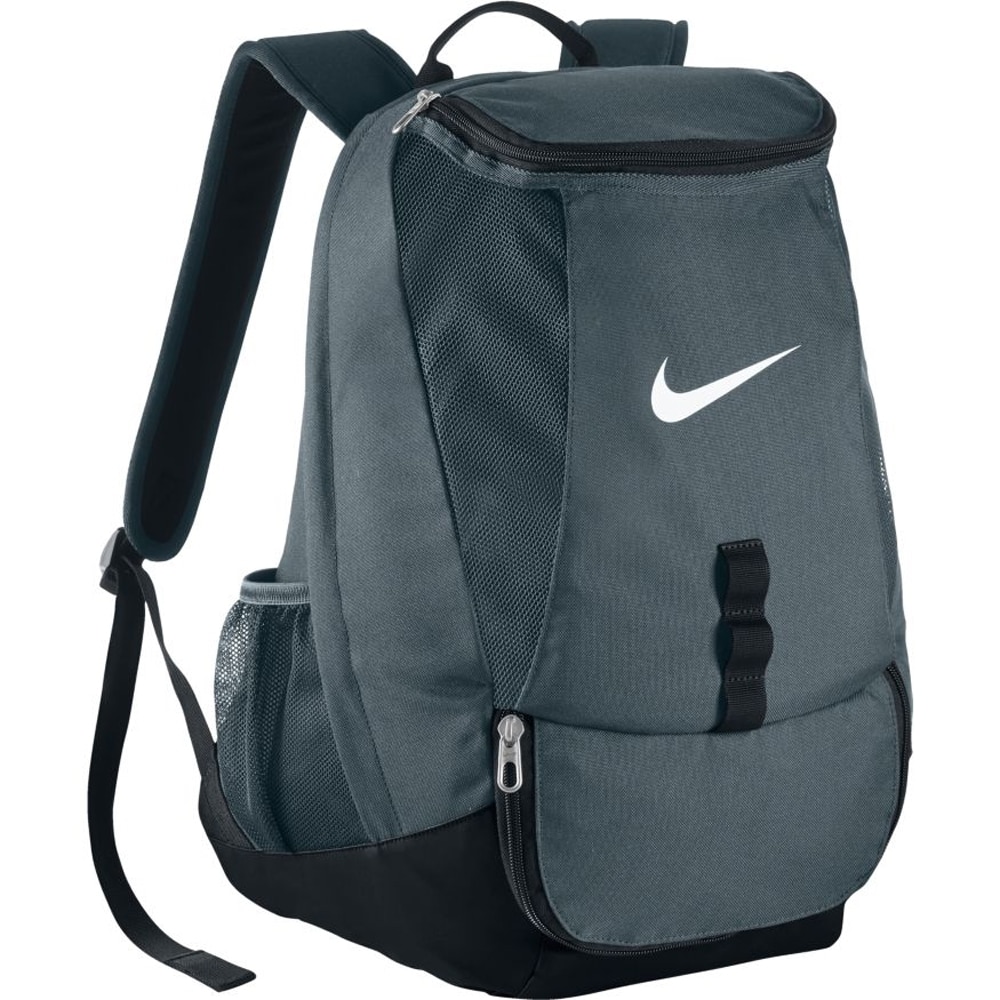 A great backpack is stylish while also being both effective and durable. We believe that the Nike Club Team Swoosh Backpack is going to accomplish all three of these things. With the different compartments, the player will be able to store their cleats, ball, and wet clothes in a different compartment than everything else. The design and the adjustable curved shoulder straps will provide added comfort when carrying the backpack.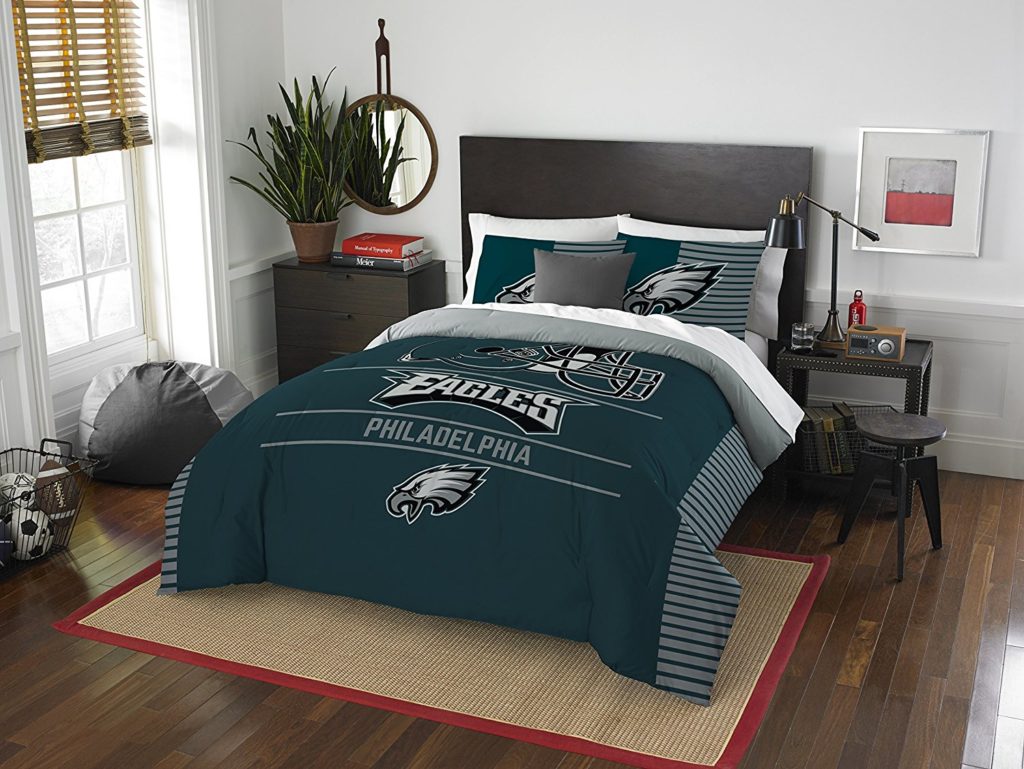 What kid wouldn't love a bed set with their favorite team's logo plastered all over it? This bed set is going to be the centerpiece of the room and is perfect for any young football fan that can't get enough of their favorite team.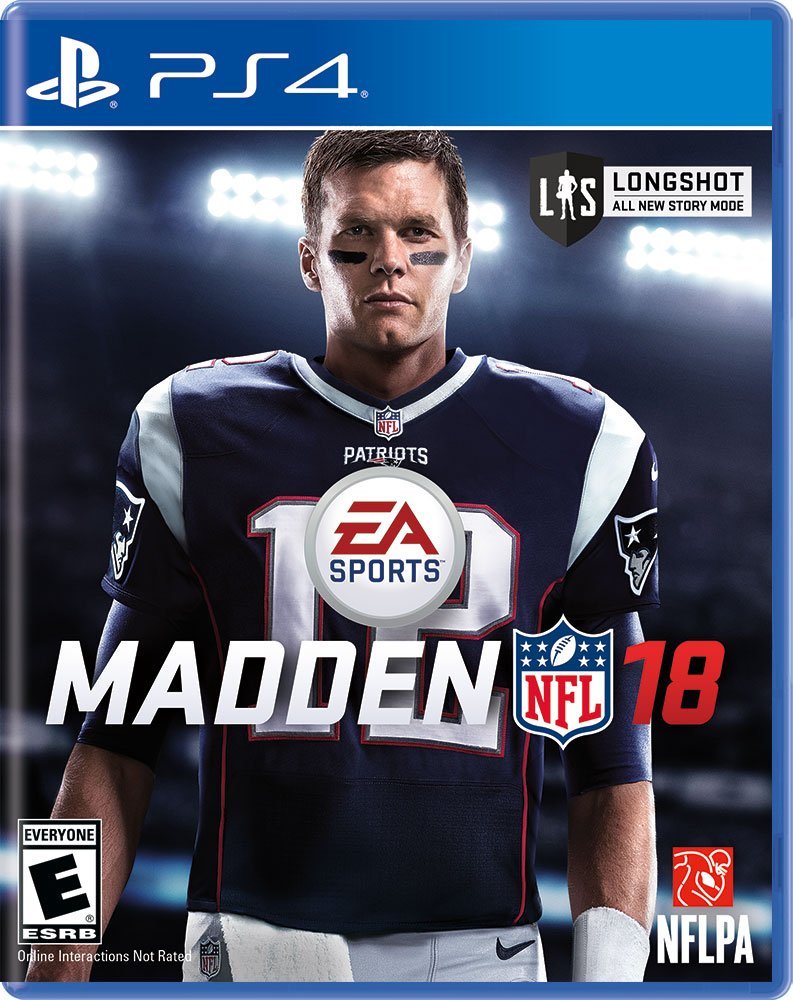 Playing or coaching on an NFL team is not a reality for the majority of the world, with Madden though you can feel like you are right in the game with your favorite team and players. Every year the newest game seems even more lifelike, and it is no different with Madden 18.
Bonus Football Gift Idea: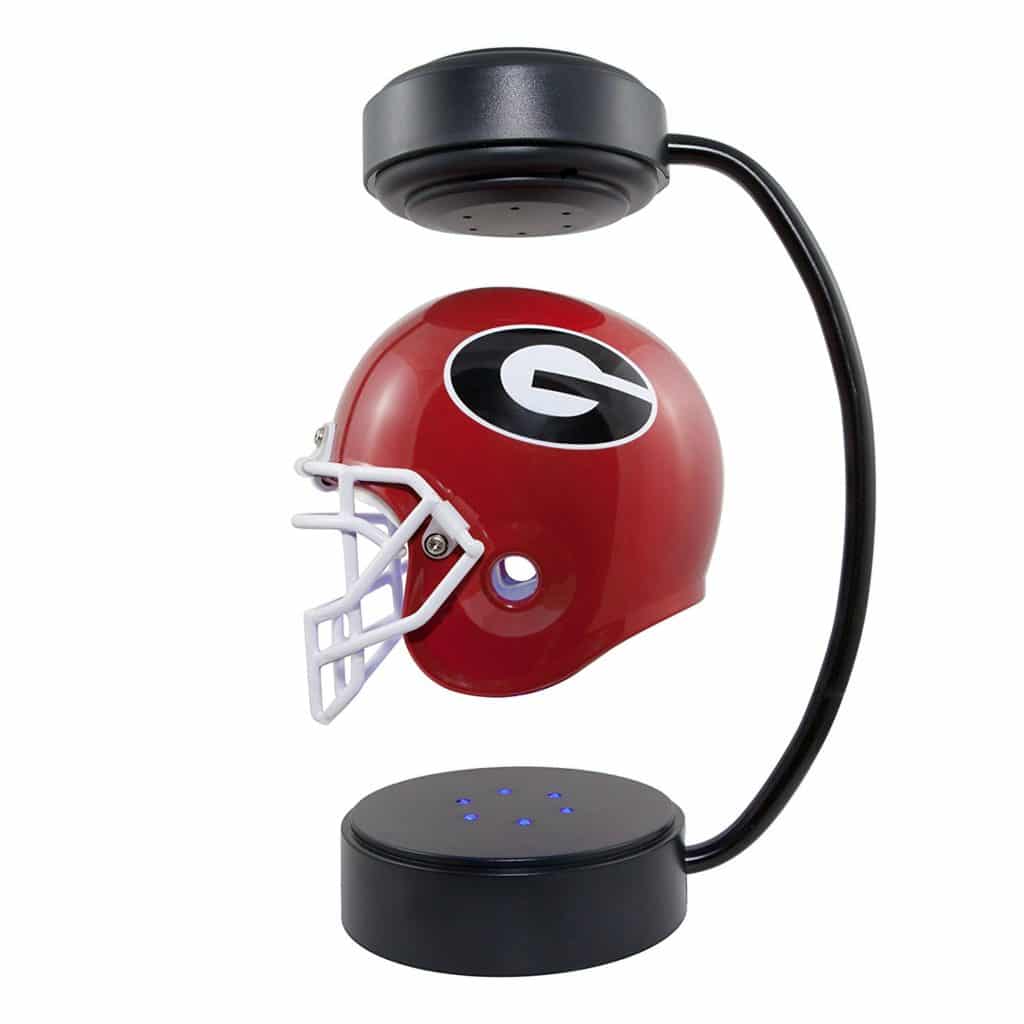 Using an electromagnetic force, this hovering football helmet will allow football fans to be able to proudly display their favorite team's helmet. Perfect for an office desk, man cave, or as a night light, this piece will be the talk of anyone who sees it.
Lists For All is a participant in the Amazon Services LLC Associates Program, an affiliate advertising program designed to provide a means for sites to earn advertising fees by advertising and linking to Amazon.com.