Best Home Exercise Equipment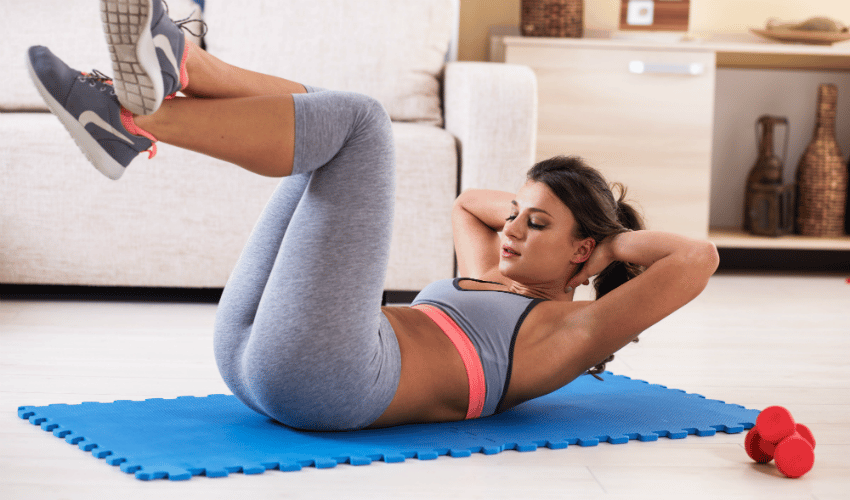 Sometimes going to the gym is just not an option. That doesn't mean, however, that you can't get a good workout in. In this list of the best home exercise equipment we detail ten home exercise must-haves. All of the equipment on this list is relatively low-cost, so you don't have to break the bank outfitting your home gym. Additionally, many of the items on this list can be easily transported, ensuring that you can workout wherever you are.
For even more home exercise savvy, check out our list of the best bodyweight exercises and our list of the best workout videos. You will be on your way to great shape in no time!
List of the Best Home Exercise Equipment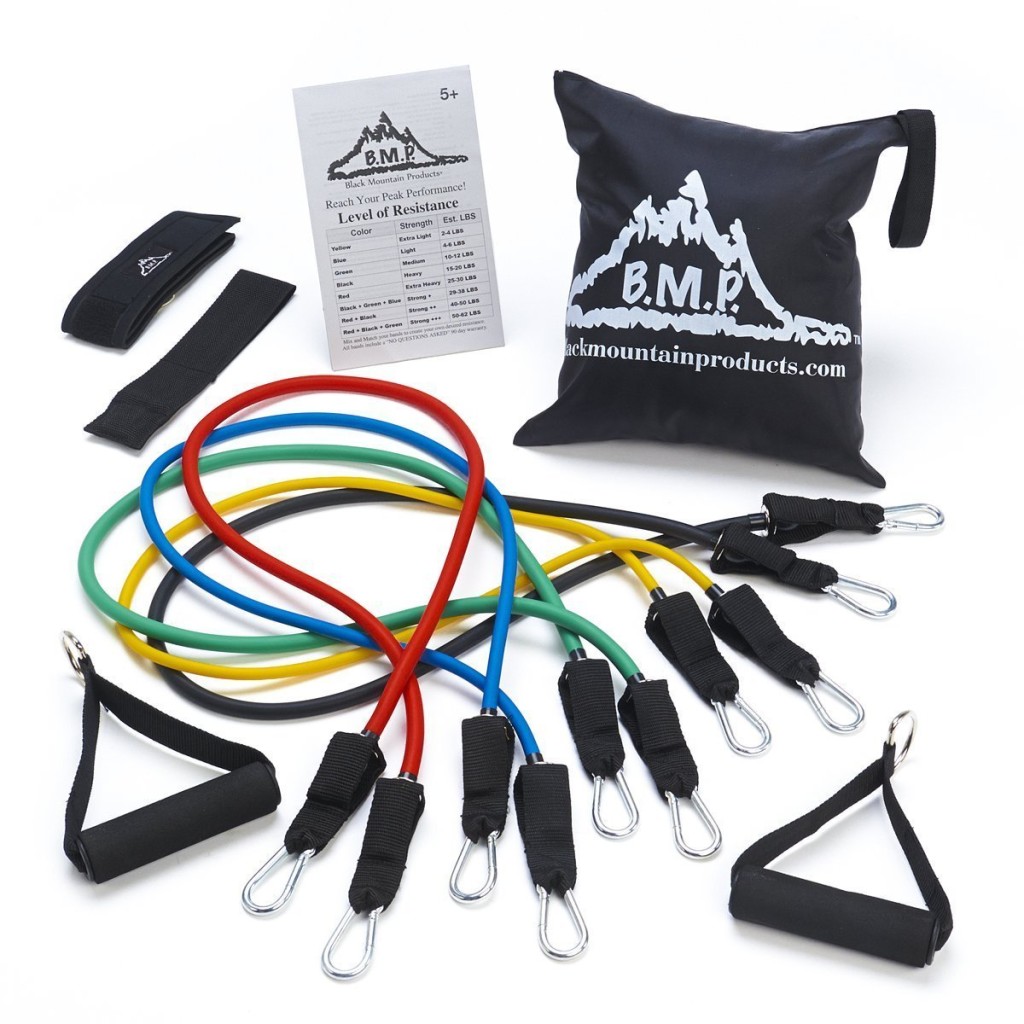 Exercise Resistance Bands
There are hundreds of exercises you can do with exercise resistance bands, targeting almost every muscle in the body. And, resistance can be easily added or subtracted, with the simple addition or removal of a band. For the greatest variety of exercises, buy both the loop exercise bands, as well as the exercise bands with handles.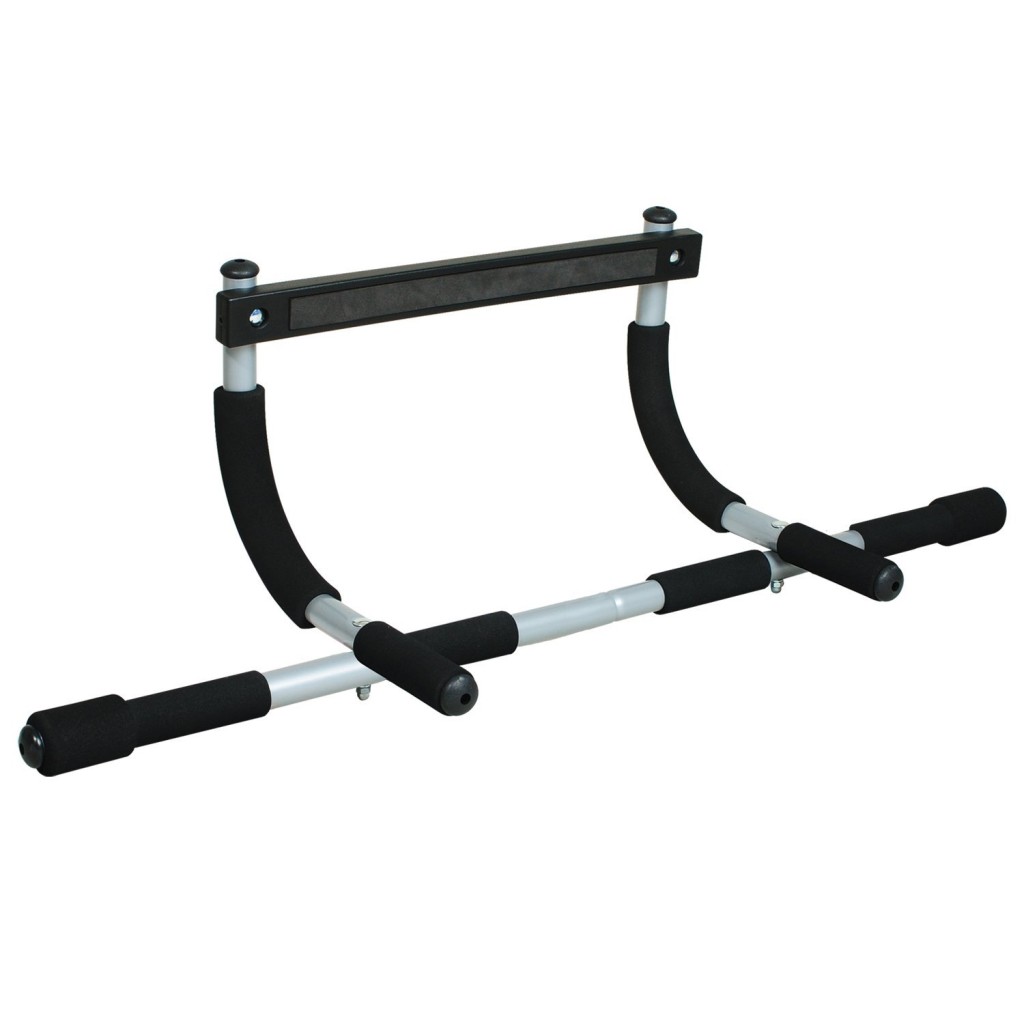 Chin-up Bar
Chin-ups and pull-ups are great upper body exercises, so having a chin-up bar on hand is great for a home gym. Thankfully, chin-up bars designed for home use are stable, door-anchored bars that can easily be removed and put away when not in use. If you have been meaning to work on your chin-ups or pull-ups, a chin-up bar needs to be in your home gym.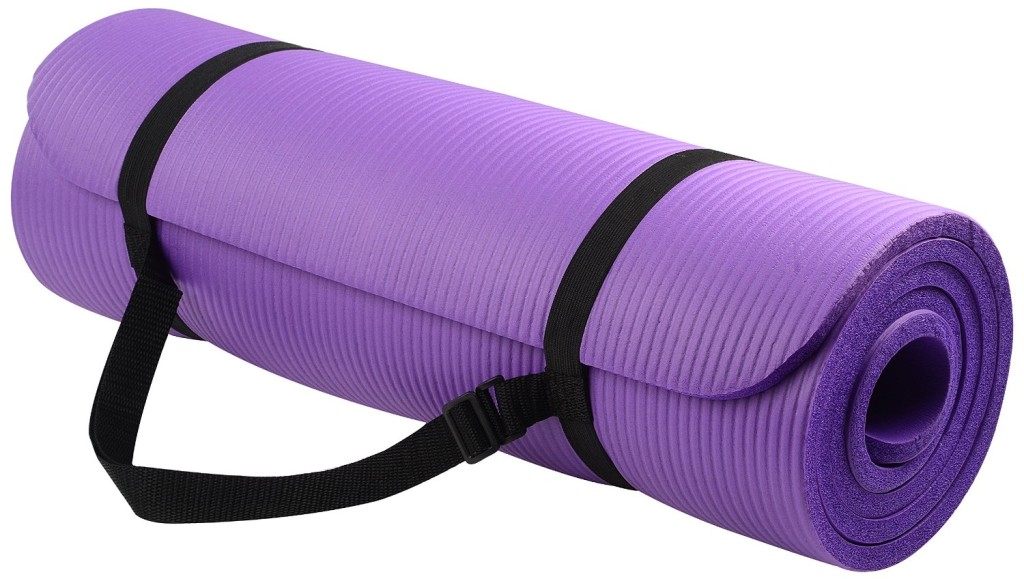 Yoga Mat
Yoga mats are great for, well yoga, but they are also great for ab work, stretching, and a host of other exercises. It's amazing how many more situps you can do with a mat beneath you – yoga mats truly are a home gym necessity, whether you do yoga or not.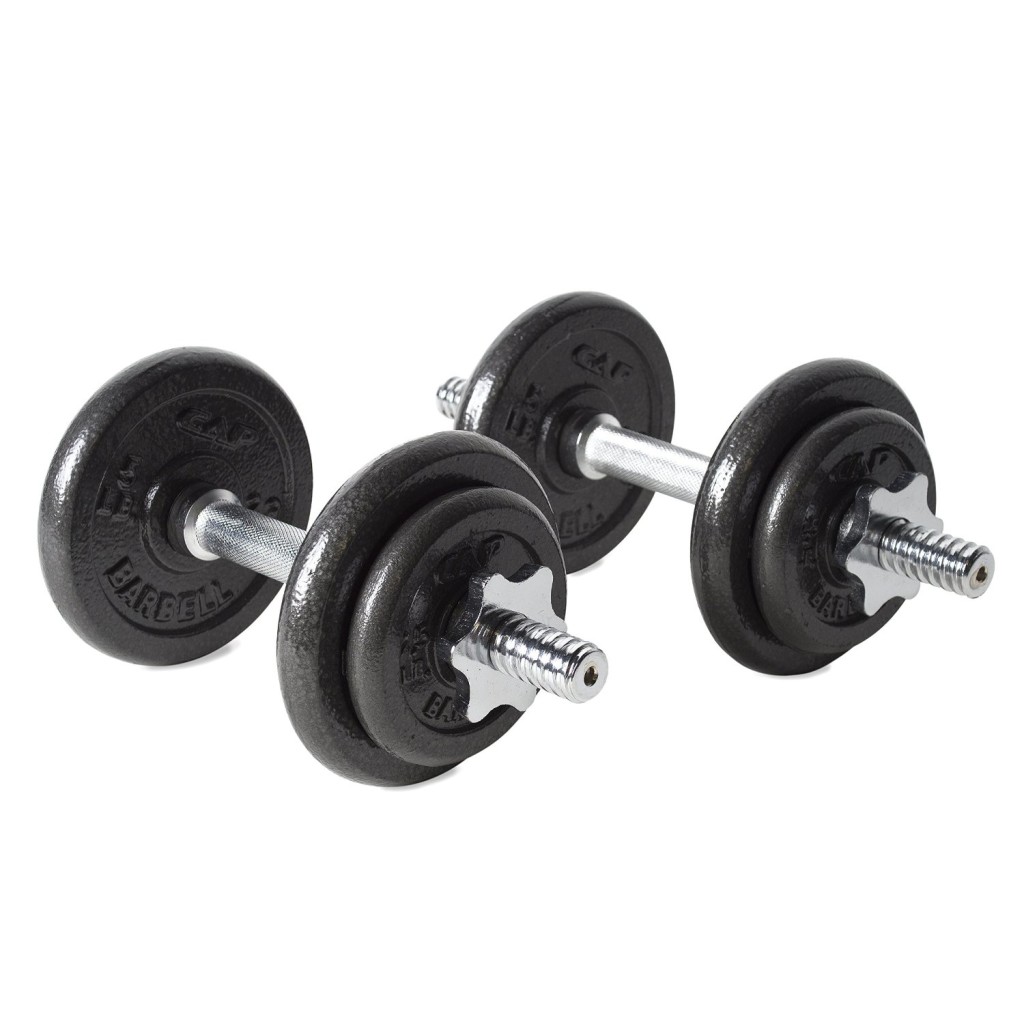 Dumbbells
For some serious upper body sculpting, dumbbells are where it is at. And thankfully, you don't need to buy row upon row of dumbbells – adjustable weight dumbbells let you vary the weight without taking up too much space. If you are serious about working out at home, you definitely need to have some dumbbells in your workout space.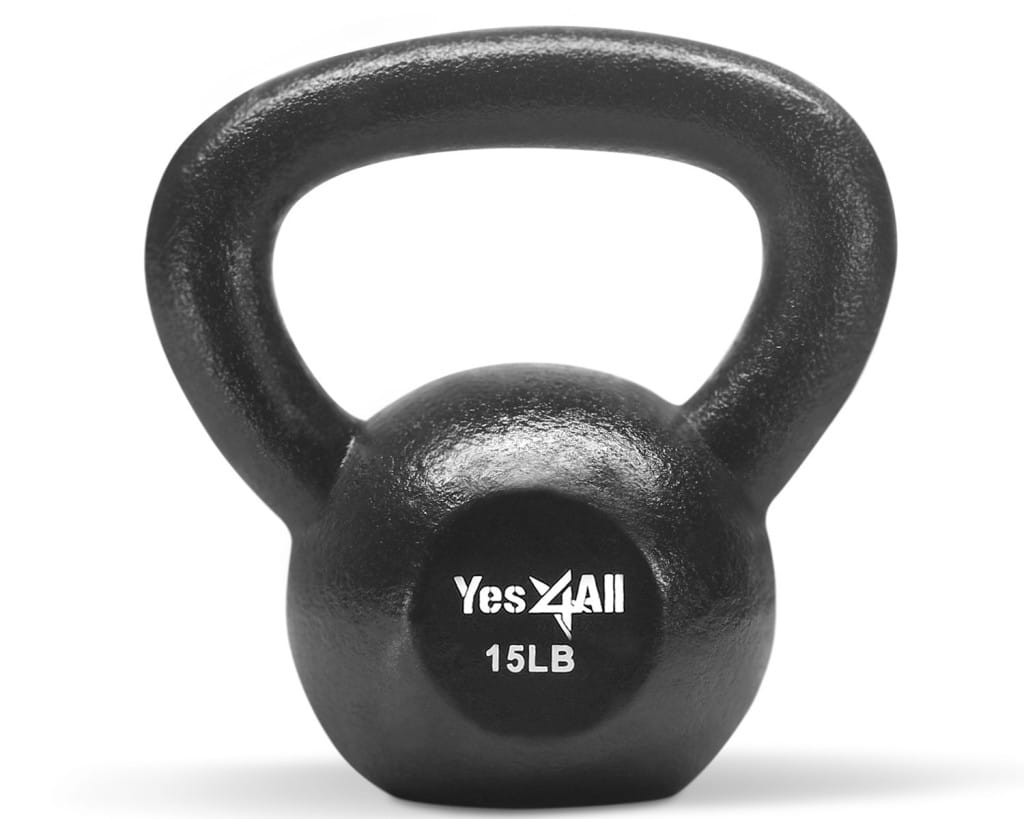 Kettle Bell
Dumbbells are great, but the unique design of kettle bells make them the equipment of choice for a variety of upper and lower body exercises. If you already have dumbbells, or just want to try something different, a kettle bell is a great home gym addition.
Jump Rope
The simple jump rope does it all – it raises the heart rate, gives you a great cardio workout, and helps with coordination. Inexpensive and easily stored, there is no reason why you shouldn't have a jump rope in your home gym. And, if you keep a few Rocky movies on hand to watch while you jump rope, you will have plenty of motivation to keep that jump rope moving.
Foam Roller
Serious exercisers know that recovery is just as important as working out. A foam roller is a big part of that recovery – it soothes and rolls all those tight, sore muscles. Be warned, however, if you are very tight the foam roller will hurt as you roll, but a little bit of pain for a short while will make recovery that much quicker and easier.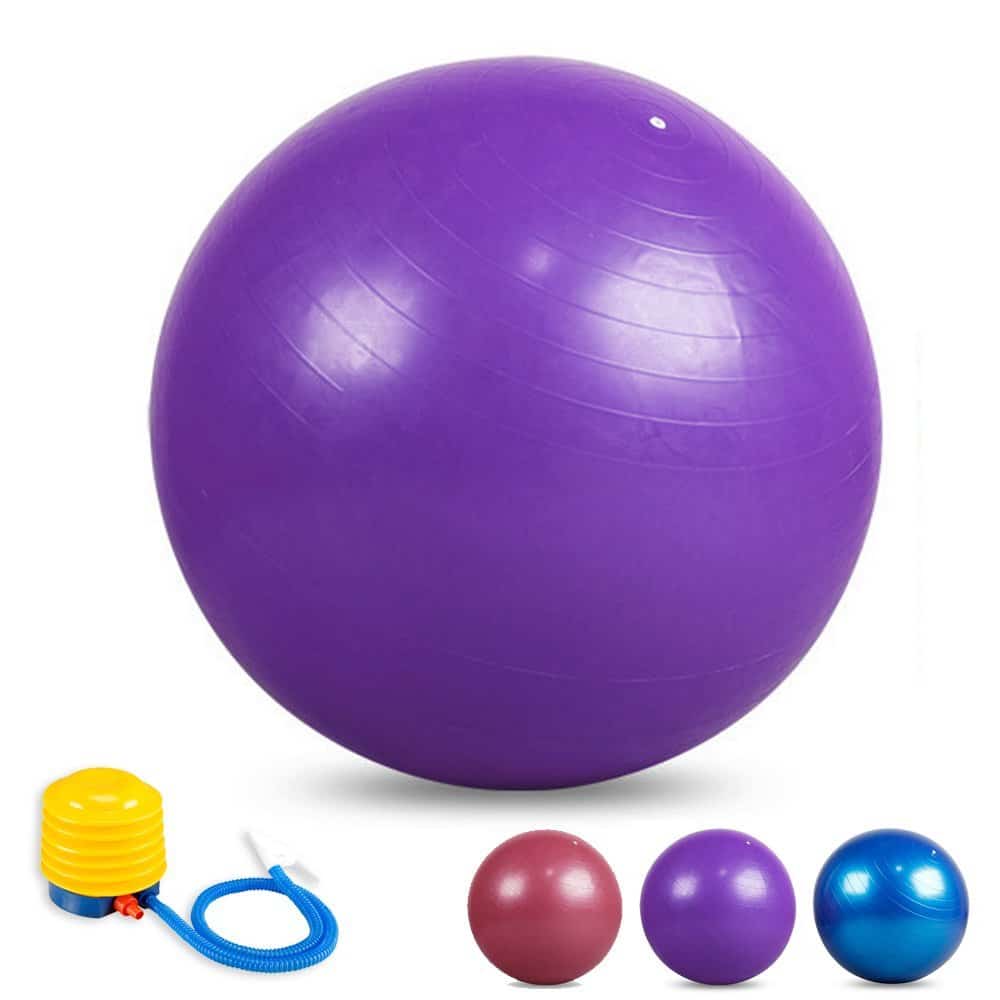 Exercise Ball
Sometimes called a Swiss ball, an exercise ball is great for ab work and stretching. If you are tired of traditional ab work, an exercise ball allows you to do a variety of exercises that specially target the abs, ensuring that your midsection is camera ready.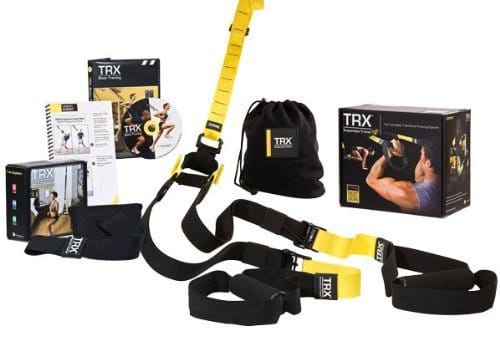 TRX Straps
Transportable and extremely effective, TRX Straps are good for upper and lower body exercises, as well as ab work. It can be attached to the ceiling or door, and unclips when not in use, so if you have the space, you should definitely incorporate some TRX straps into your home gym.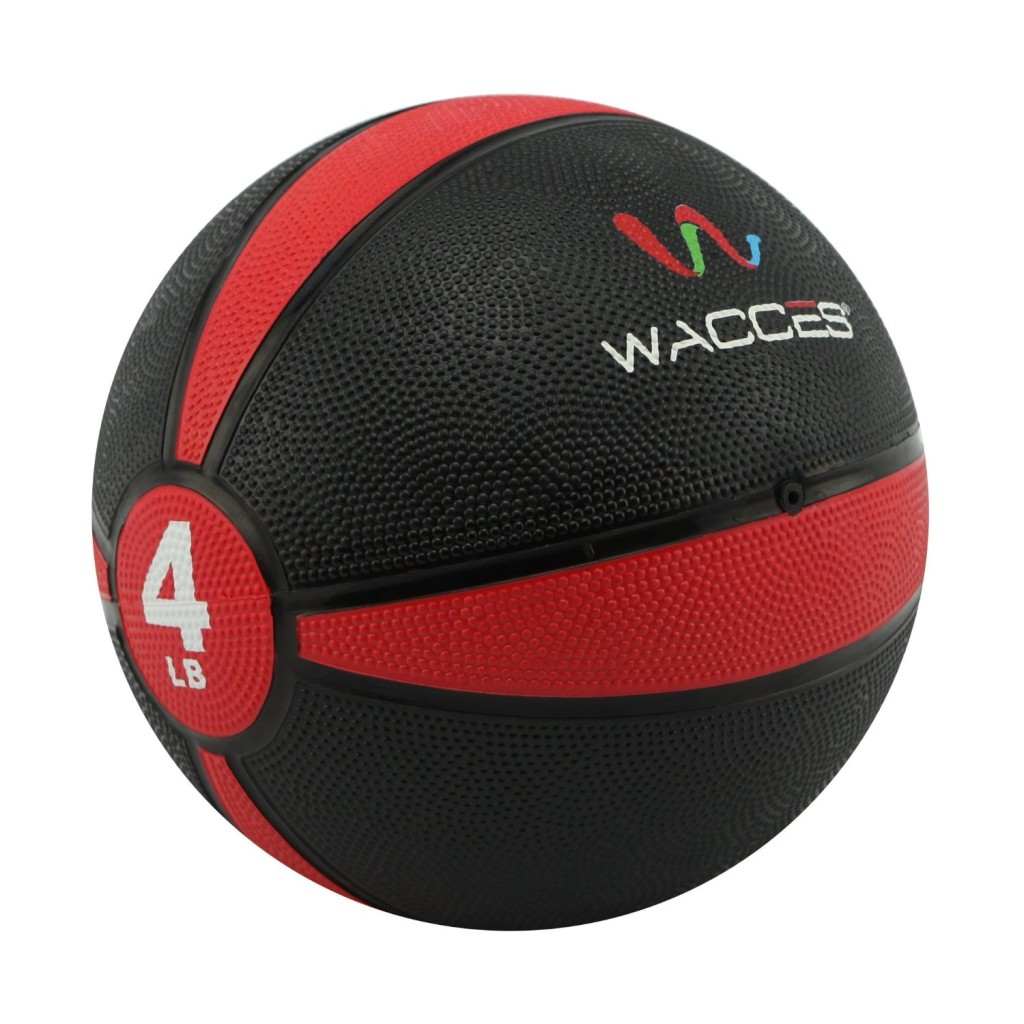 Medicine Ball
While a weighted medicine ball may make you think of sports practices from long ago, a medicine ball is great for upper and lower body workouts, as well as ab workouts. Try the medicine ball for a nice change of pace.
Best Home Exercise Equipment Conclusion
Our goal with this list was to provide some great home exercise equipment that works well but wasn't going to break the bank. We believe that we accomplished that. With a few of these great products you will be on your way to better shape in no time, and at a fraction of the price that a gym membership would cost.
Please let us know your feedback on these products in the comments below.