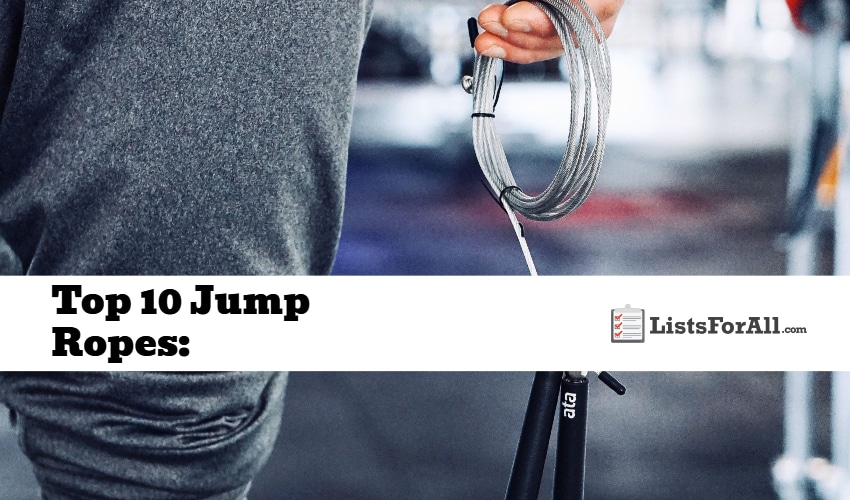 Best Jump Ropes: Finding the Right Jump Rope For You
It's no secret that jump ropes are a great way to get your heart rate up and burn calories, but it first starts with finding the right jump rope for you. With this list of the best jump ropes, you can choose the right jump rope for your needs. After that, you can take advantage of all the different jump rope exercises and begin to improve your fitness like never before.
This list of the best jump ropes will highlight the top jump rope options and will provide ten different excellent options for you to choose from. Whether you are looking for a jump rope to work on speed, a digital jump rope, or whatever, this list will make sure that you find the perfect jump rope for you. 
A couple of the reasons that jump ropes are such a good training tool is because of how versatile they are and also how easy they are to bring with you. With just this one piece of exercise equipment and a flat hard surface and ceiling space, you can get a great workout in.
They are also excellent tools for getting warmed up before a workout or challenging yourself with some cardio at the end of a workout. And, of course, jumping rope will also improve your coordination, foot speed, and overall quickness. So if you are an athlete or just want to get in better shape, jumping rope is a must. And it all starts with finding the right jump rope for you. A couple of other lists that will pair up well with this one are our lists of the best TRX exercises and best resistance band exercises.
Top 10 Jump Ropes:
Price: $119.00
Highlights: Has ergonomic and lightweight handles, includes a quick clasp system, and comes in two different weights.
About Jump Rope: This set comes with two different weights of rope, so you can customize your workout to perfectly suit your needs. The ergonomic handles are lightweight and easy to grip, even when you start sweating. And the quick clasp system makes it easy to swap out the different ropes. So whether you're a beginner or a seasoned pro, the Crossrope Get Lean Jump Rope is an excellent option.
Price: $9.75
Highlights: Adjustable length, includes a lightweight plastic (PP) cord, features ball-bearing handles, and has a 1-year limited warranty.
About Jump Rope: The Amazon Basics Jump Rope is a great way to add high-intensity cardio training to any workout. The jump rope increases the heart rate, burns calories, and enhances coordination. The length can be easily adjusted to accommodate different users.
The lightweight plastic (PP) cord and ball-bearing handles make it easy to use. The sleek black color makes it stylish as well. The jump rope measures 110 inches long by 2.2 inches in diameter and is backed by an Amazon Basics 1-year limited warranty.
Price: $35.00
Highlights: App integrated, tracks performance metrics, and comes with guided workouts.
About Jump Rope: This app-integrated jump rope tracks your number of jumps, workout time, and other key metrics, so you can always see how you're performing. Plus, it comes with guided workouts if you need some help getting started or want to mix up your routine. So why settle for a regular jump rope when you can get the TANGRAM Jump Rope and take your workout to new heights?
Price: $9.99
Highlights: Uses two shorter ropes, has silicone balls as weights, and is an ideal alternative for long ropes.
About Jump Rope: If you love the idea of jumping rope but don't want to deal with the long ropes, then you need the ILIENSA Ropeless Jump Rope. This game-changing jump rope has two shorter ropes connected to each handle, with silicone balls weighing them down instead of a long rope. So you can get all the benefits of jumping rope without worrying about tripping over a long rope.
Price: $9.59
Highlights: Made with PVC-covered wire, is stiffer than some other ropes, and is very durable.
About Jump Rope: Looking for a great, affordable way to get in shape? Look no further than the DEGOL Jump Rope. This simple yet effective fitness tool provides an excellent cardio workout without breaking the bank.
Made from PVC-covered wire, the DEGOL Jump Rope is built to last. The rope is also stiffer than those made with other materials, which prevents it from tangling – a common problem with some other jump ropes.
Price: $19.99
Highlights: Made from thick and sturdy PVC, has a tangle-free design, and is fashionable.
About Jump Rope: Made from thick, sturdy PVC, this jump rope is designed to swing easily and stay tangle-free. It also features added weight in the handles and rope for strength training. Plus, the rope is adjustable, so you can trim it down to your exact height.
Not only is the Proud Panda Jump Rope great for getting a workout, but it's also super fun to use. With its simple and fashionable design, plus fresh color choices, you'll enjoy every minute of skipping rope.
Price: $14.95
Highlights: Features an LCD display, provides real-time data, and has a comfortable grip.
About Jump Rope: The Multifun Jump Rope is the perfect choice for beginners or experts who want to get into shape. This digital rope features an LCD display that provides real-time data, so you can see your progress and be motivated to keep going.
The rope is also adjustable, so you can find the perfect fit, and it has a comfortable grip that won't slip out of your hands. Whether you're looking to improve your cardio or just want a fun way to get some exercise, the Multifun Jump Rope is an excellent choice.
Price: $9.19
Highlights: High-quality, has a protective cover, and includes comfortable foam handles.
About Jump Rope: Are you looking for a top-quality, durable jump rope that can be used indoors and outdoors? Look no further than the FITMYFAVO Jump Rope. This high-quality jump rope is made of cotton and has a protective cover to keep the rope from being damaged as it hits the ground.
The comfortable foam handle makes it easy to grasp and carry, and the rope is adjustable to accommodate both adults and children.
Price: $17.99
Highlights: Designed for athletes, has a customizable length, and offers a stable rope swing.
About Jump Rope: Looking to take your workout to the next level? The WOD Nation Speed Jump Rope is designed for athletes who want to get faster and stronger. With a quick snip of a wire cutter, you can customize the rope to your ideal length, so you can focus on stringing together multiple double-under jumps.
The stable rope swing and fast speed make it easy to recover from inaccurate swings, and with regular use, you'll continue to improve your fitness. Plus, the speed jump rope is great for at-home workouts, so you can get fit anytime, anywhere.
Price: $19.98
Highlights: Lets you toggle between cordless and rope jumping, has a durable PVC construction, and features a built-in screen.
About Jump Rope: If you're looking for one of the best jump ropes around, look no further than the Fairsh Jump Rope. This smart rope lets you toggle between cordless and rope jumping, making it a great choice for both indoor and outdoor use.
The handle features a built-in screen that displays the number of jumps, the time elapsed, weight, and calories burned, so you can keep track of your progress. The rope is also adjustable based on height and is made with durable PVC construction.
Best Jump Ropes Conclusion
Jump ropes are a great way to get exercise and improve your agility, coordination, quickness, etc. They are also able to be used almost anywhere. With one of the above jump rope options, you can start to benefit from all that a jump rope offers and start to live a healthier lifestyle.
And with some of the new technology out there when it comes to jumping rope, you can track your progress and get in better shape than ever. It all starts with finding the perfect jump rope for you.
Also, if you really want to see improvements in your fitness, make sure to visit our lists of the best protein powders, best BCAA supplements, and best pre-workout supplements. These lists will ensure that your body is fueled for any workout you throw at it.
If you have tried any of these jump ropes before, we would love to hear your feedback below in the comments.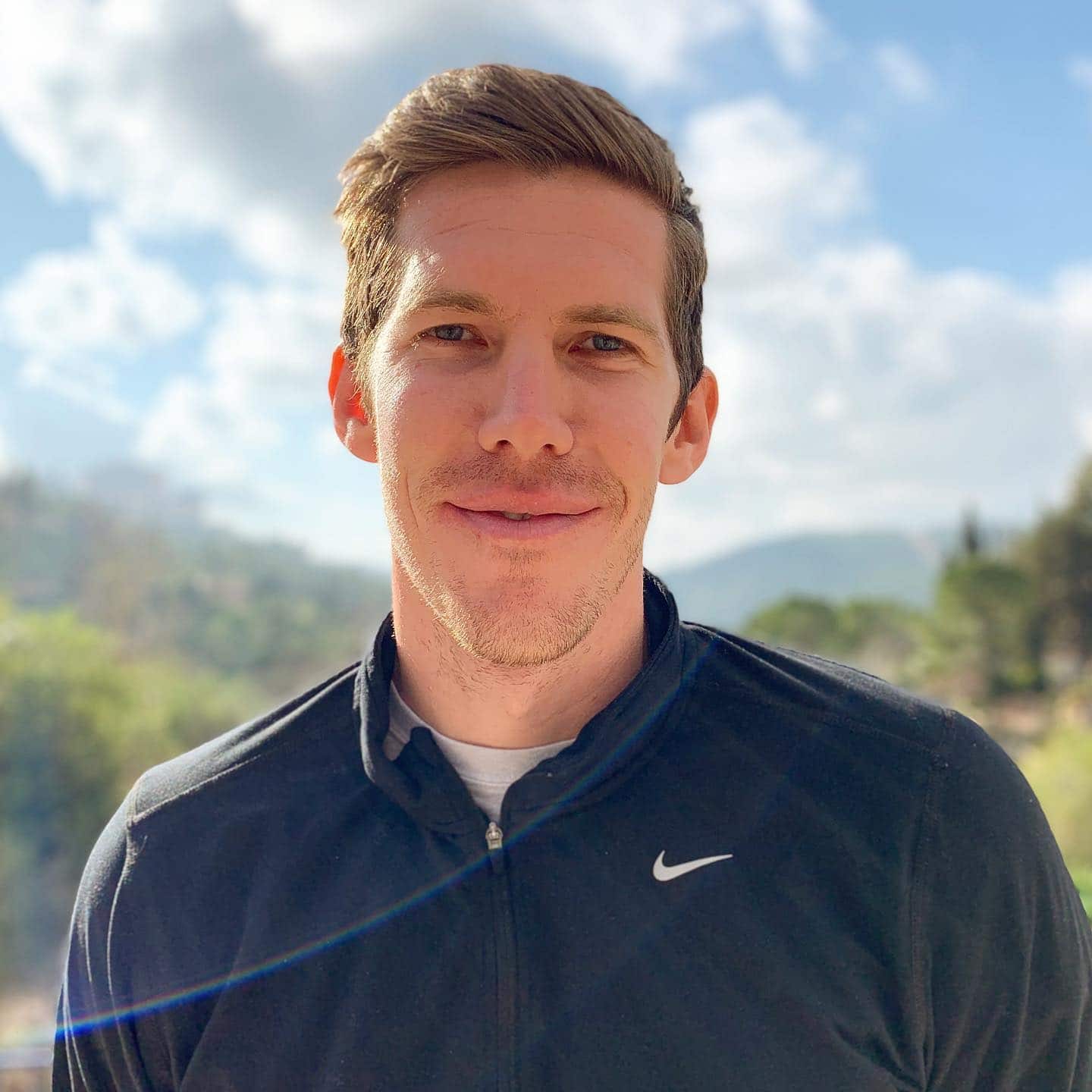 Kyle has a background in sports, fitness/health, and business. However, he also has a passion about researching all topics, and is dedicated to making lists that will help make your life easier.