Best Exercise DVDs: Finding the Perfect Exercise DVDs for You
Looking for a great workout but don't want to leave the house? No problem. This list of the best exercise DVDs will provide a great way to get in a good sweat session without ever having to step foot in a gym. Plus, they're perfect for days when the weather is bad, or you just don't have time for a traditional workout.
This list of the best exercise DVDs will point out the top options and will help you find the right exercise DVDs for your fitness needs. This list will take into account a variety of factors, such as cost, difficulty level, and types of exercises. From here, you can find what workouts will be ideal for you.
Looking for more exercise-related lists? If so, visit our lists of the best fitness websites, best weight loss programs, and best fitness apps. These lists will offer even more great health and fitness resources for you to enjoy.
Top 15 Exercise DVDs:
Price: $44.96
Highlights: Versatile and easy to use, collection of 10 workouts, and an instructional bonus DVD on stretching and preventing injuries.
About Exercise DVD: You'll love this program for its versatility, ease of use, and expert instruction from certified trainer Dr. Monique St. Pierre. This dynamic collection of 10 workouts will target every area of your body for a full-body workout.
With Circuit Burnout 90, you'll get the best of both worlds – up-tempo circuit training that will have your heart rate up and burning fat, as well as full-body toning workouts that will help you build all-around strength. Plus, included is an instructional bonus DVD on stretching and injury prevention, so you'll never need to worry about pushing yourself too hard or not protecting yourself while exercising.
Whether you're just beginning your fitness journey or already a veteran at the gym, Circuit Burnout 90 has something to offer everyone, as Dr. St. Pierre routinely offers tips on how to customize each exercise according to your ability level and comfort zone.
Price: $112.33
Highlights: 12-workout series, includes a three-phase nutrition system, and each workout targets a different ability.
About Exercise DVD: This 12-workout series has one goal in mind – revival. It isn't just an exercise plan; you'll benefit from Tony Horton's personal motivation in addition to a three-phase nutrition system that provides the fuel you need for progress.
If you want to immediately kick start your journey towards a healthier, fitter physique, and lifestyle, P90X is for you. With each workout targeting a different ability – flexibility, strength, toning, and more – there's no area that isn't catered for.
Not only that, but this comprehensive program also boasts improved endurance levels, enhanced performance, and accelerated fat-burning efficacy – all without even having to step outside your own front door.
Price: $9.49
Highlights: Ten workouts designed to shed fat and build muscle, each session lasts only thirty minutes, and helps enhance health, boost confidence levels, and increase energy levels.
About Exercise DVD: This high-energy program consists of ten workouts that will shed fat and build muscle. Not only is each 30-minute move effortless and user-friendly, but it's also perfectly tailored to your own needs.
Imagine if you had the willpower and dedication to be able to transform your body in just ten days. That's exactly what you'll get with these routines – an efficient, systematic way of getting into shape without having to head out the door every day. Whether you're a beginner or an expert, Davina has created an array of moves that can help take your body from point A to point B with optimal precision.
Price: $39.95
Highlights: 30-minute workouts, will help build overall core fitness, and only minimum equipment is needed.
About Exercise DVD: This 3-month-long program will help you get into the best shape of your life. Each 30-minute workout will target a specific area while building overall core fitness, plus an added stretch routine. And all you need is a light, medium, and heavy set of dumbbells or resistance bands – that's it.
With RIPT90 FIT: 90-Day Workout Program by Best Exercise DVDs, you get the full package for achieving superior results at home on your own time.
Price: $7.80
Highlights: For everyone of all ages and skill sets, no equipment needed, and workouts from 15-30 minutes.
About Exercise DVD: Take your first step towards your new lifestyle with this amazing workout designed by health and fitness icon Joe Wicks. This awesome workout is incredibly accessible and effective, so you don't need any equipment or a large space to start burning calories. With the wealth of workout routines available, you can pick and choose which time length works best in your schedule, whether it's a 15, 20, 25, or 30-minute routine.
There will also be a warm-up before each session and a cool-down at the end of each workout. There is also a nutritional advice section that comes along with this DVD in case you need some more guidance while transforming your body.
Price: $6.97
Highlights: Focuses on increasing your metabolism and blasting fat, includes challenging moves and inspiring modifications, and workouts are challenging and invigorating.
About Exercise DVD: This one-of-a-kind exercise DVD promises to help you increase your metabolism, blast fat, and build a lean, sexy physique. So what are you waiting for? It's time to put Jillian Michael's unique take on Weight Lifting to the test.
Experience superior results with challenging moves and inspiring modifications based on your fitness level. With her signature intensity that has been tried and tested by many users around the world, you're sure to blow away anyone who looks at your new physique. Plus, maintaining your shape becomes more fun through regular challenging yet invigorating workouts.
Price: $10.12
Highlights: 80-minute DVD set, includes a 60-minute workout and an additional 20-minute strength section, and the workout is both challenging and enjoyable.
About Exercise DVD: If you're looking for a way to get in shape that is both challenging and enjoyable, then High-Intensity Cardio & Tone is for you. Combining some of the most exciting dance moves with intense cardio, this 80-minute DVD set is your answer for having fun while working out.
You'll go through a 60-minute workout — guaranteed to get your heart pumping — plus an additional 20-minute strength section that targets arms, legs, abs, and glutes. And this all comes from one of the industry's best trainers, so you can trust the results.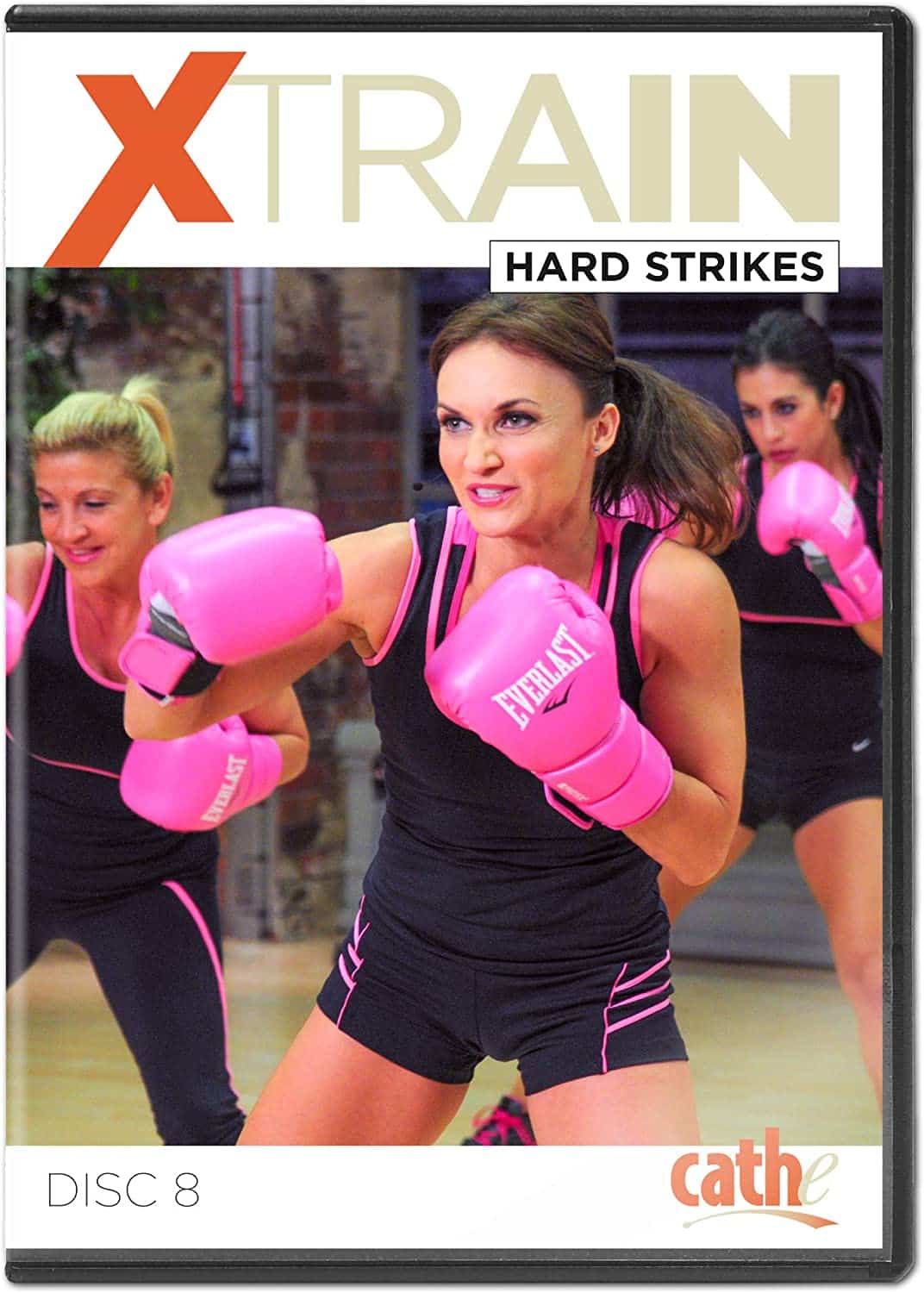 Price: $19.97
Highlights: 40-minute workout, a punching session with no punching bag required, and includes a bonus five-minute cool down at the end.
About Exercise DVD: This 40-minute workout provides an exciting, at-home-friendly punching session – no punching bag required. You can even opt for a pair of boxing gloves if you want an extra challenge. And don't forget about the bonus five-minute cool down at the end of your workout to keep you feeling refreshed and energized. That's not all, though; included with this amazing DVD are four additional bonus workouts.
Price: $8.29
Highlights: Based on Richard Callender's 'Short, Sharp, Shock' workout plans, workouts for everyone, no matter size, and no complicated movements.
About Exercise DVD: Geordie Shore's beloved Charlotte has developed this revolutionary exercise DVD system based on Richard Callender's 'Short, Sharp, Shock' workout plans. Tone up with effective exercises for your target area – abs- without having to spend hours in the gym.
Even better? You don't have to worry about being embarrassed if you are not a size zero. Charlotte has created these efficient workouts for everyone, no matter the size. Get your bikini body without worrying about too much effort or complicated moves—start getting those results from today with the 3-Minute Belly Blitz.
Price: $72.20
Highlights: 30-minute routines, a blend of Pilates and yoga to create flexibility and build strength, and it requires no weights or equipment.
About Exercise DVD: Offering challenging 30-minute routines, PiYo blends Pilates and yoga to create a flexibility and strength-building workout. Best of all, the three-DVD kit requires no weights, no home exercise equipment, and no joint-straining jumps – just your body weight. Enjoy the flexibility to do the program in any space large enough to accommodate some planking.
For those who want to track their progress as they go along with their new workout routine, this kit also comes with a tape measure, training calendar, and meal plan – everything you need to stay motivated until you reach your fitness goals.
Energizing exercises paired with proven strategies like calorie control will help you get faster results. Plus, if you're not satisfied after trying out PiYo, Chalene Johnson offers a 60 Day Money Back Guarantee on her product.
Price: $50.75
Highlights: Strength and cardio routines, includes a nutrition guide and wall calendar, and the cooking guide provides easy-to-follow meals.
About Exercise DVD: In only 30 minutes a day, you'll be able to max out both strength and cardio using intense routines that have been proven to deliver results. And with the included nutrition guide and wall calendar, you can make sure that you stay on top of your fitness goals. Plus, the cooking guide also provides an easy way to make sure every meal is tailored to your fitness journey.
Price: $11.14
Highlights: Effective 10-minute workouts, the program is simple and accessible, and perfect for beginners.
About Exercise DVD: Welcome to the world of Vicky Pattison's 7-Day Slim. An excellent exercise DVD that will help you drop dress sizes, just like Vicky herself. With these fun yet effective 10-minute workouts, you won't even miss the gym with all its complicated equipment and tedious routines.
The beauty of this program lies in its simplicity and accessibility. All the exercises can be done right in your own home, with minimal space and no added stress. Now you don't have to sweat over a difficult program or puzzle away at complex instructions; simply follow along with Vicky's instructions and begin working towards your desired body size.
Price: $29.99
Highlights: Each exercise comes in three different levels of intensity, it includes scheduling instruction and guided workouts, and workouts are safe and effective.
About Exercise DVD: With this program, you get 90 days worth of exercises that will challenge you and help you progress continually. Plus, each exercise comes in three different levels of intensity, so you can craft an entirely customized fitness plan that fits your needs and goals like a glove.
Price: $16.19
Highlights: Set of four DVDs, martial arts and fitness combined in high-intensity workouts, and is highly effective for burning calories.
About Exercise DVD: This innovative set of four DVDs fuses martial arts and fitness into a high-intensity workout that is proven to be highly effective for burning calories. The revolutionary discipline of Tae Bo takes movements from boxing, Taekwondo, and other forms and incorporates them into simple exercises that vary in intensity.
Burn calories like never before with this revolutionary program from one of the original pioneers of martial arts-fitness fusion. Billy Blanks' Tae Bo: The Ultimate Collection offers something for everyone, whether you want to lose weight, increase aerobic endurance, or just shake up your current routine.
Price: $11.26
Highlights: For both beginners and more advanced users, workouts are crafted by a celebrity trainer, and it utilizes small movements done quickly and with a lot of repetition.
About Exercise DVD: Whether you're already a fitness buff or are just getting started on your health journey, the Tracy Anderson Method provides an effective and efficient way to stay in shape. With workouts crafted by acclaimed celebrity trainer Christine Anderson, this program gives you the same cutting-edge results that her celebrity clients have enjoyed for years.
Say goodbye to long gym visits and HIIT workouts. The Tracy Anderson Method utilizes small movements done quickly and with a lot of repetition to target your deeper muscles. You don't need any extra equipment. And because of its fast pace, this program is great for those who are pressed for time yet still want to see results.
Best Exercise DVDs Conclusion
There you have it. Some of the best exercise DVDs out there. These DVDs will help you get a great workout in without ever having to leave the house.
Before you know it, you will have gotten a great workout in and will be on your way to living a more happy and healthy life.
Please make sure to comment below if you have feedback on any of these exercise DVDs. We know that all of our readers would appreciate your comments.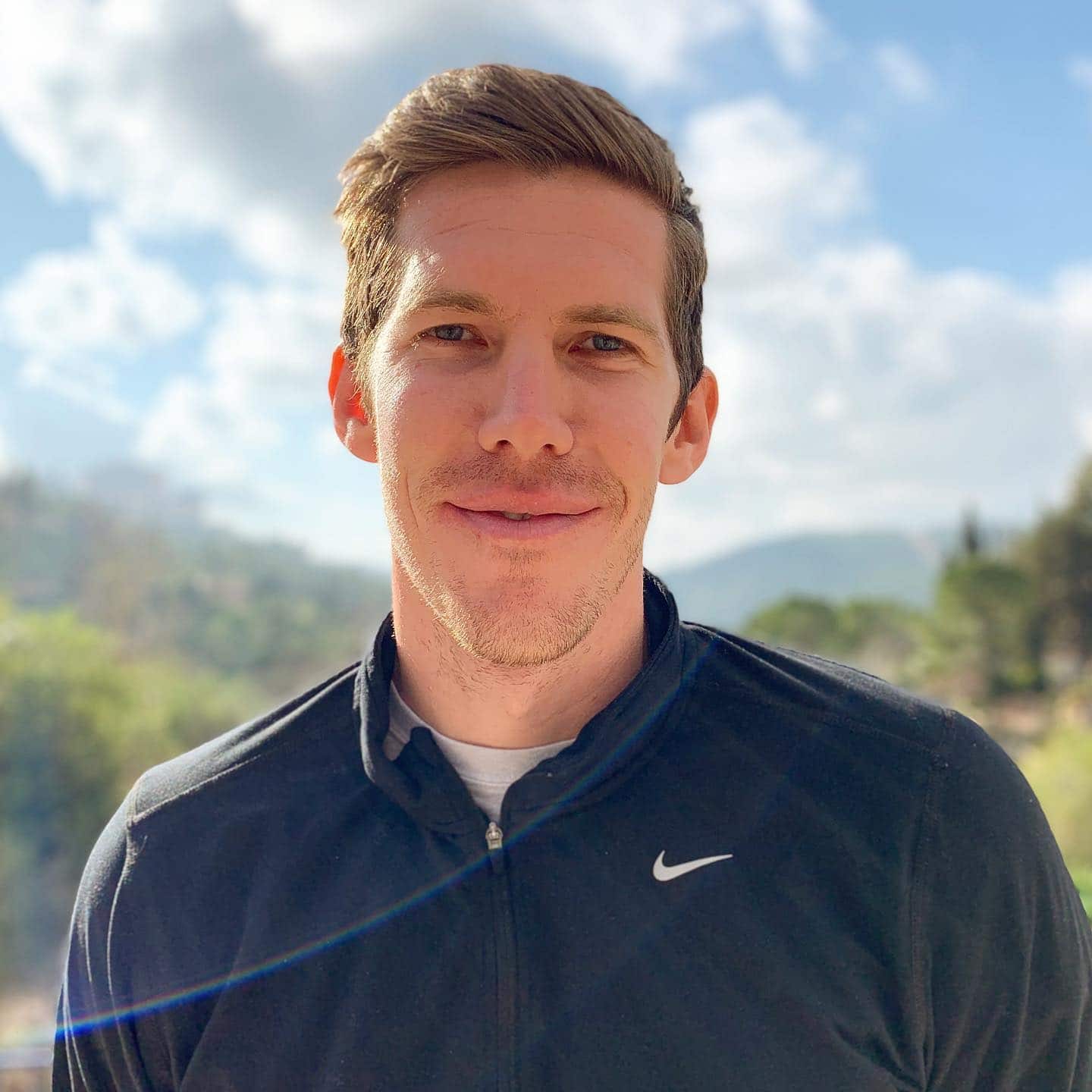 Kyle has a background in sports, fitness/health, and business. However, he also has a passion about researching all topics, and is dedicated to making lists that will help make your life easier.