Best Beaches in the World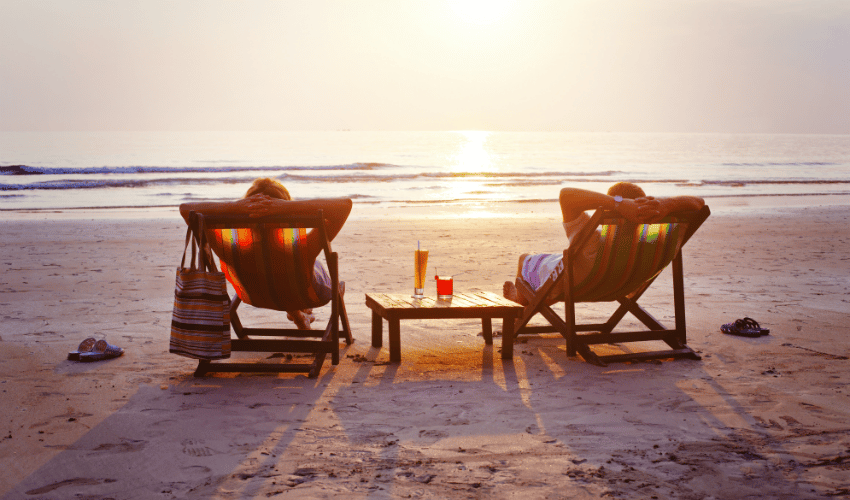 An overwhelming choice for most people's vacation plans, beaches are popular for a reason: the lull of the waves, the warmth of the sand, and all of the activities associated with the beach keep vacationers coming back year after year. In this list of the best beaches in the world we have narrowed down ten beaches that are in a class of their own.
From the Pacific to the Atlantic, this list showcases some of the best pieces of real estate in the world. Put on your sunblock, and pack your best swimsuit, because these beaches will have you headed for the shores in no time! Once you have finished checking out this list make sure you visit our list of the best travel sites to help you plan your trip.
List of the Best Beaches in the World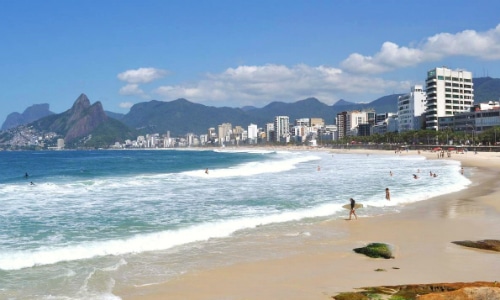 Ipanema Beach, Rio de Janeiro, Brazil 
For killer views (both of the beach and the people!), and for a fun, party atmosphere, Ipanema Beach is where it is at. The waterfront also boasts a number of galleries, boutiques, and restaurants, earning the area the moniker "Little Paris."
Angaga Island, Maldives 
With warm waters full of tropical fish and pristine sandy beaches the whole of the Maldives is a beachgoer's dream. However, while almost every beach in the Maldives is top-notch, Angaga Beach is ideal for those looking for a luxury resort experience on a secluded island.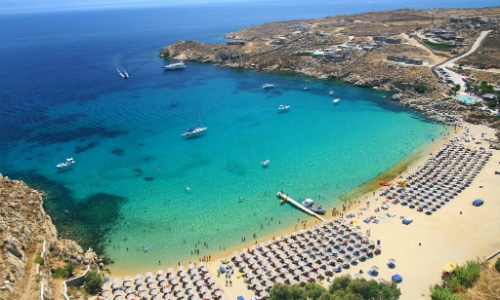 Paradise Beach, Mykonos, Greece
With some of the best sand on the Aegean and a world famous party scene, Paradise Beach is definite bucket list item for young and young at heart beachgoers. The area also boasts top-rated beach bars and aqua blue waters to satisfy the pickiest of vacationers.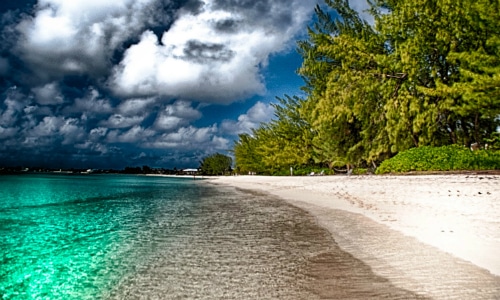 7 Mile Beach, Grand Cayman, Cayman Islands 
Surrounded by popular island destinations like the Cayman Turtle Farm and the capital city of Georgetown, 7 Mile Beach is a haven for both sunbathers and water sport enthusiasts. The area is also brimming with hotels, luxury resorts, and prime diving and snorkeling spots, making 7 Mile Beach a great place to be year round.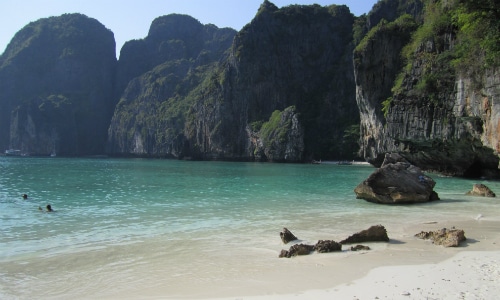 Maya Bay, Ko Phi Phi, Thailand  
The setting for the movie The Beach, Maya Bay is one of the most scenic beaches in the world. The small and sheltered beaches of Maya Bay also boast exceptionally clear water, allowing visitors to see an array of colorful coral and fish.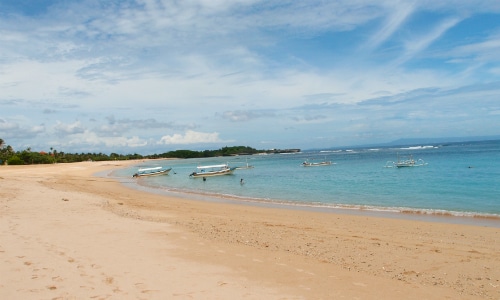 Mengiat Beach, Bali, Indonesia
While Bali as a whole is a surfer's paradise, Mengiat Beach is protected by an offshore reef, which keeps the surrounding water relatively calm and peaceful. Add in a scenic backdrop of temples and rolling hills, as well as a number of top-notch ocean front hotels, and Bali's beaches are definitely some of the best in the world.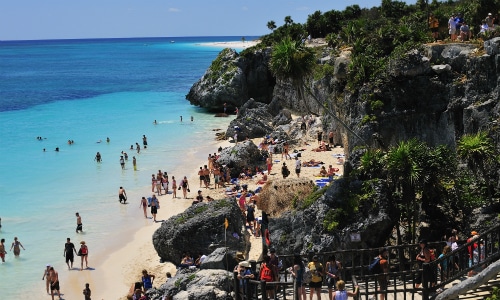 Tulum Beach, Tulum, Mexico 
With some of the whitest sand and bluest water in the world, Tulum Beach also boasts breathtaking views of Mayan ruins. There are also a number of shops and restaurants, as well as water activities in the area, ensuring that visitors are never bored.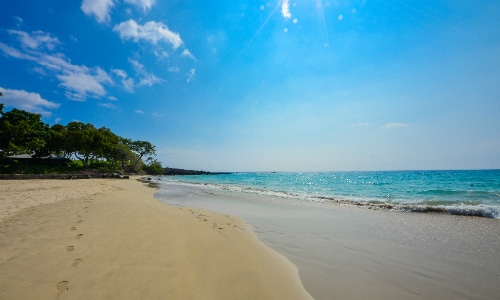 Kauna'oa Bay, Hawaii 
Definitely postcard worthy, The Big Island's Kauna'oa Bay is a safe and fun beach for all ages. With plenty of palm trees, clear water, and white sand, Kauna'oa Bay is sure to appeal to the most discerning beachgoer.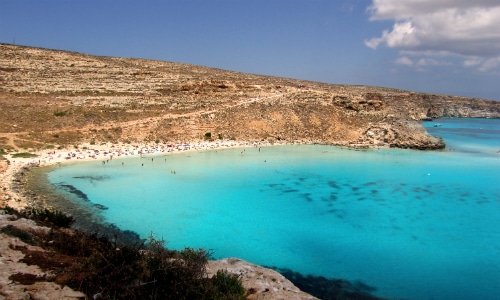 Rabbit Beach, Lampedusa, Italy  
Accessible only by boat, Rabbit Beach is TripAdvisor member favorite. Rabbit Beach's crystal clear water also showcases great diving spots, as well as a number of playful dolphins and other marine life.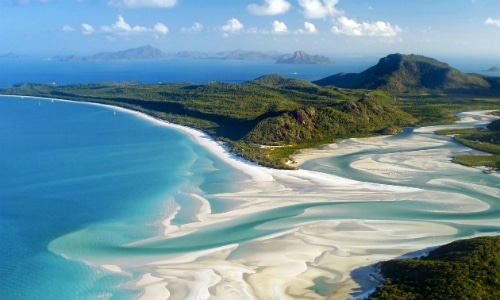 Whitehaven Beach, Whitsunday Island, Australia
The largest of the 74 islands in the Whitsundays, Whitehaven Beach is an untouched, pristine beach that showcases Mother Nature's handiwork. While there are no hotels on the island, campsites are available, making Whitehaven Beach a year-round choice for nature lovers.
Best Beaches in the World Conclusion
If you are anything like us you have probably already started daydreaming about being on one of these amazing beaches. Unfortunately though you are still reading this article, but that doesn't mean you can't start planning your trip today!
These beaches actually do exist and we hope that this list of the best beaches in the world has inspired you to add a few of these destinations to your bucket list.
Have you already been to one of these beaches? We would love to hear your personal feedback in the comments below.