Best Travel Blogs: The Top 30 List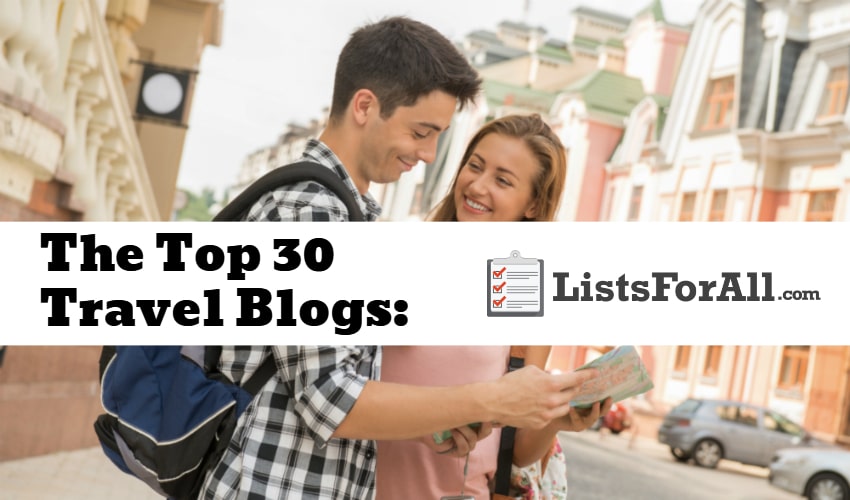 Best Travel Blogs: Travel Tips, Inspiration, and More
In the words of Hans Christian Anderson, "To travel is to live." Indeed, for many wanderlusts, it is an all-consuming passion. However, when traveling is just not feasible the next best thing is a travel blog. In this list of the best travel blogs, we have detailed some of the most colorful, fun, and exciting travel blogs on the web.
If you are in search of some inspiration for your next adventure, look no further than this list – there is sure to be a blog that speaks to you and inspires your next excursion!
When you finish with this list, make sure you visit our list of the best travel sites for booking your trip and maximizing your savings.
Top 30 Travel Blogs: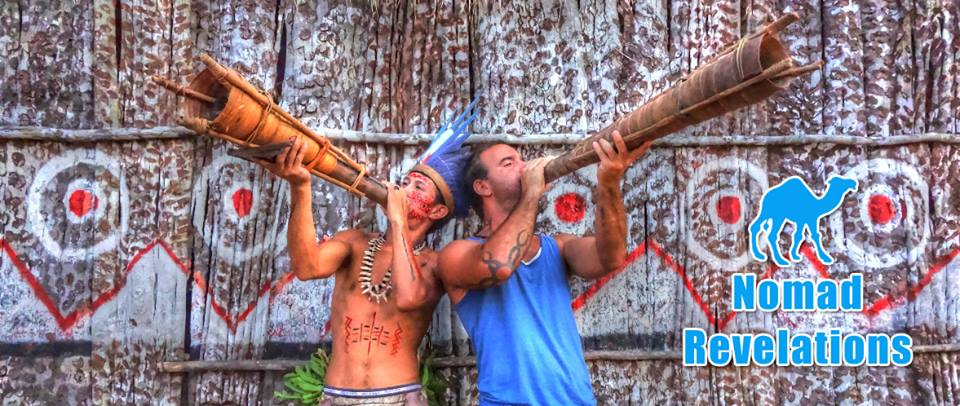 Written by blogger João Leitão, a native of Portugal, Nomad Revelations features Leitão's extensive travel (over a hundred countries). According to Leitão; inspiration for the site comes from talks, gastronomy, history, music, dance, and nature. Checkout his travel blog for travel inspiration and tips.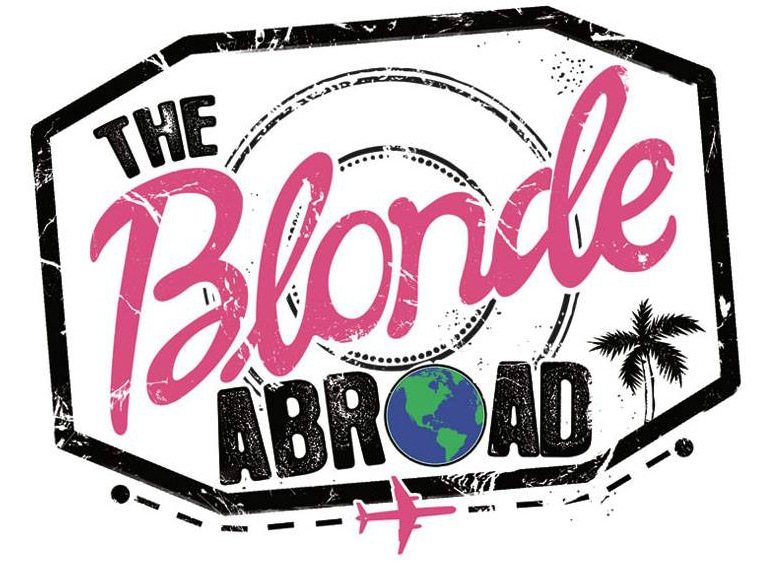 A well-laid out blog that can be sorted by destinations travel tips, activities, and interests; The Blonde Abroad is the creation of California native Kiersten. In this blog, Kiersten features the 40+ countries she has visited since giving up her career in corporate finance. Kiersten's favorite destinations include Jordan, Thailand, Bolivia, Australia, and Belgium.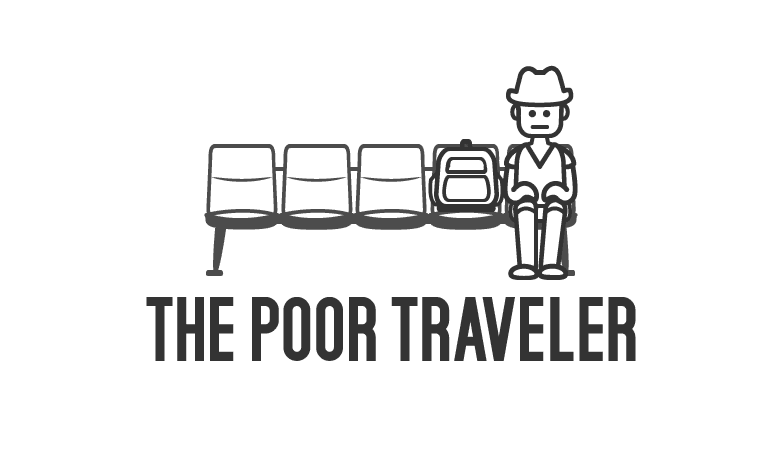 A collaboration between bloggers Yoshke Dimen and Vins Carlos, The Poor Traveler, is one of the most prominent travel blogs in the Philippines. Examples of site articles include "Eight Ways to Save While in India" and "Six Signs You've Survived a Trip to Scotland."

Primarily focused on Asia and Europe, blogger Cynthia showcases her wanderlust adventures. In the words of Cynthia, she made all of her traveling possible by stepping outside of her comfort zone, and she hopes "this blog can inspire you to step outside your comfort zone and do the things you truly love to do too!"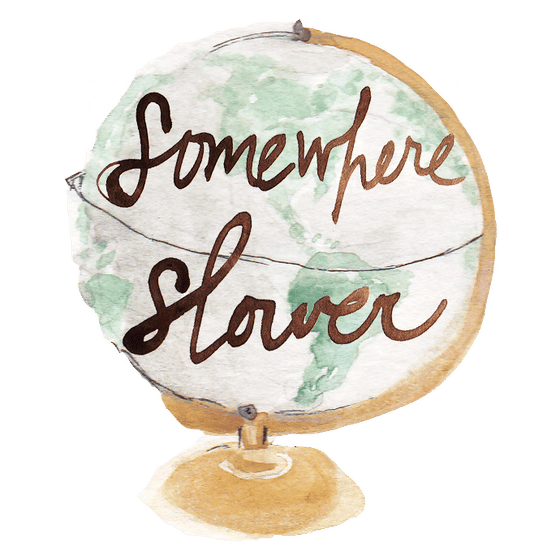 In this blog, blogger Courtney, her husband Michael, and their children showcase their around the world adventures (think Australia, New Zealand, South America, Europe, and the US). With travel recommendations, homeschool tips, and gorgeous photography, Courtney's blog is a cut above the rest. For anyone interested in family travel, Somewhere Slower is the definitive how-to blog.

After leaving to travel around the world in 2008 blogger, Shannon O'Donnell began the blog A Little Adrift. O'Donnell's core themes for the blog include local travel, service, food, practical tips for long-term travels, tools for living and working abroad, and an overview of her year-long trip around the world.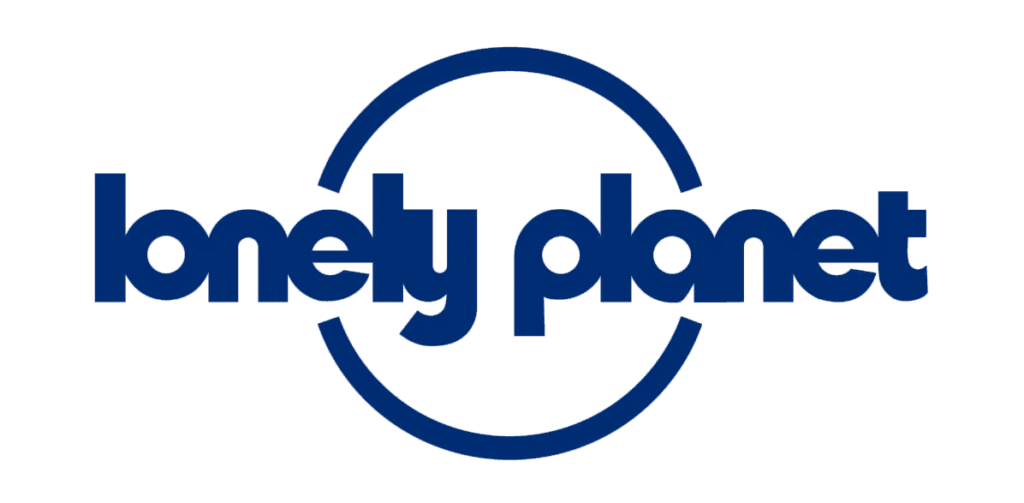 With the motto of "Just Go," Lonely Planet has been providing excellent travel information for destinations all around the world for years. They are one of the bigger players when it comes to travel information, but they have never lost their personal touch that allows them to put the individual traveler first in everything that they do. If you are looking for a one-stop travel blog, the Lonely planet is going to have pretty much everything you need. They also offer an awesome mobile app that is going to provide even more excellent travel information and resources.

Regardless of gender, race, religion and all of the things that uniquely define us as individuals, Adventure.com believes that travel is for everyone, and that is why they exist. Their mission is to, "share first-hand experiences by getting closer to the source: 'If we didn't experience it, we'll speak to someone who did.'" With a global audience and team of people that are connecting with travelers that have journeyed near and far, Adventure.com is a great travel resource that will provide you with useable information and also leave you inspired to travel.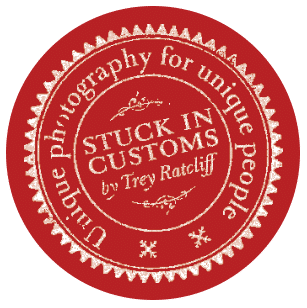 An image can speak a thousand words, and when it comes to traveling, if you aren't there it is sometimes hard to capture what is happening. Trey Ratcliff is the mastermind behind Stuck In Customs, and his stunning photography is going to allow you to be able to get a glimpse into different cultures in a way that will leave you appreciating is photography skills. With recommendations by JJ Abrams and Hans Zimmer, Trey has established Stuck In Customs as one of the premier travel blogs and is a must follow if you love to travel and also enjoy great photography.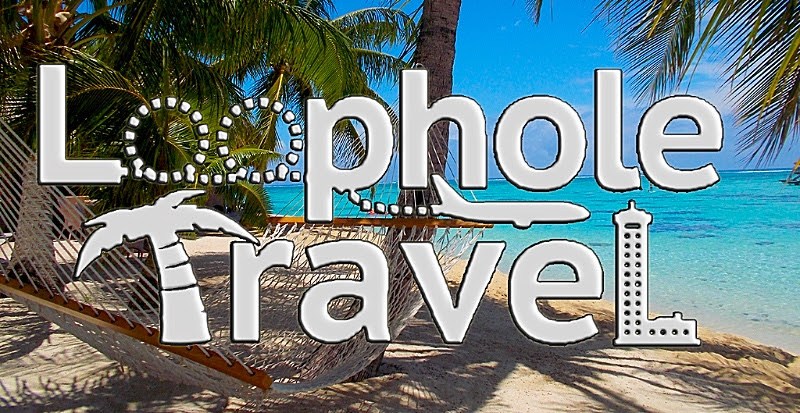 How many times have you thought to yourself, "I would love to travel more, but it is just so expensive." Well, the team at Loophole Travel is going to help to eliminate that excuse by providing you travel tips and finding you loopholes to help make travel more affordable for all. Whether it is taking advantage of credit card miles or another insider travel trick, Loophole Travel is going to be your go-to source for finding and using cost-efficient travel tips. Along with money savings, this travel blog is also going to provide a lot of other great travel insights, so make sure to give them a read.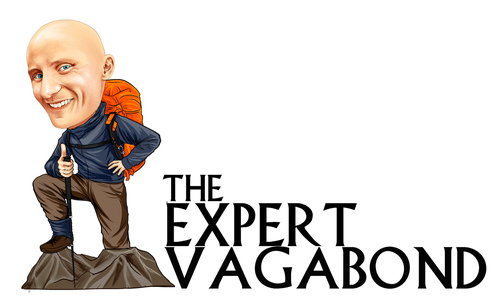 Having been traveling and exploring the world full time for the last 8+ years, you could say that Matthew Karsten the author behind this travel blog is an expert vagabond. Matt is going to share with you his different travel tips, entertaining stories, and so much more as he travels to various destinations on the planet. Hopefully, Expert Vagabond will not only inspire you to travel but also give you some helpful tips for maximizing your next trip.
Have you ever thought about quitting your job and traveling the world? Well, Kate McCulley did precisely that when she was 26. In the subsequent seven years, she was able to explore 75 different countries across seven continents. Along these journies, Kate was able to experience life in different cultures and pick up useful travel tips that she continues to share on her travel blog Adventurous Kate. Kate travels solo around the world and is looking to inspire others to take a chance and travel the world as well.

If you enjoy taking advantage of travel deals and finding the discounts that sometimes require a little more time to uncover than the Frequent Miler is going to be the travel blog for you. They will provide you with their top travel saving perks as well as industry secrets that could end up saving you hundreds and maybe even thousands on future trips. With multiple authors and a large following, Frequent Miler needs to be a regular travel resource for you.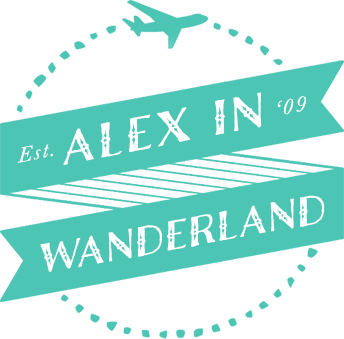 Another full-time traveler on this list of the best travel blogs, Alex decided to become a full-time traveler in 2011 and hasn't looked back since. With an incurable wanderlust diagnosis, Alex continues to travel the world and share what she loves and has learned from different travel destinations. If you enjoy learning about various travel destinations from a very personal and unique point of view, then Alex In Wanderland may be the perfect travel blog for you to stay connected with.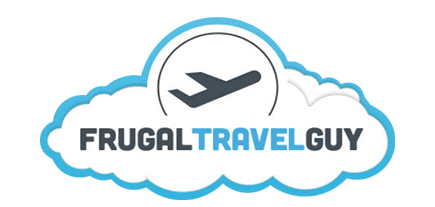 Another excellent travel blog that is going to highlight different ways to save money while traveling the plant, Frugal Travel Guy is going to point out the travel savings that you should be taking advantage of as much as possible. From a rookie travel guide to expert information, there is something for all levels of travelers on the Frugal Travel Guy blog. Having the right information when it comes to travel savings can make a huge difference in your budget, so spend some time checking out these frugal travel tips and maybe that trip you have been saving for is closer than you thought!

Having a love for both travel and photography, Christy Woodrow and Scott Calafiore decided to start chronicling their travels in 2009. The Ordinary Traveler is living proof that you don't have to quit your day job to be a world traveler. Christy and Scott are firm believers that anyone can travel and that it is something that the ordinary person should be looking to take advantage of on a regular basis. Get inspired for your next adventure with the Ordinary Traveler.

Having traveled to over 40 different countries at a fraction of the typical cost using credit card miles, Rand has decided to share his know-how of how to maximize these great travel discounts on his blog the Well Traveled Mile. Along with maximizing airline miles, Rand will also show you how to take advantage of different luxury travel savings that are waiting to be scooped up as well on your trip.

Starting out as two girls that wanted to get away and travel the world, Globetrotter Girls is now run solely by Dani and is still inspiring a countless number of travelers from around the world. As another one of the full-time travelers that litter this list of the best travel blogs, Dani is going to be able to provide a wealth of travel information for readers. Whether you are looking to follow in Dani's footsteps and travel full time or are looking for a new exciting travel destination to try out for your vacation this year, this is one travel blog that is worth following.

Go See Write is run by professional traveler Michael Hodson, but the site also has several different travel contributors that regular write for the blog. This is a great feature because of all the various destinations that can be covered, and also because you will be able to enjoy different writing styles and unique perspectives. Whether you are looking for full-time travel tips or just enjoy reading about interesting destinations, Go See Write should be towards the top of you must follow travel blogs.

Traveling solo can open up a lot of doors for meeting new people and getting to experience a culture. Dan Flying Solo is all about the different personal travel experiences that you can have if you are willing to get out of your comfort zone when you travel. Dan has spent over 1,000 days on the road, and his motto is "getting lost in new places and meeting new faces." If you enjoy reading about travel stories from very personal experience, Dan Flying Solo is going to be an excellent fit for you.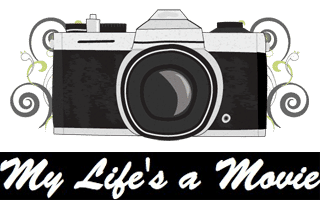 A self-proclaimed adventure junkie, Alyssa Ramos is the writer behind My Life's a Movie travel blog. As a solo female adventure traveler, she has visited over 85 different countries and seven continents. Just take a quick look at her Instagram photos, and you will see that she definitely makes the most of her trips and has earned the adventure traveler title. If you would like to share in her regular adventures, make sure that you check out her travel blog. Be warned though, some of that adventure may spread to you and leave you planning your next adventure!

Starting out with the goal of taking a gap year from work, Stephanie decided to turn travel into her full-time job. Travelbreak aims to inspire and ignite a passion for traveling. With 40+ countries under her belt and hundreds of destinations, Stephanie will be able to help part-time and full-time travelers with different tips and resources for making the most out of your future travels.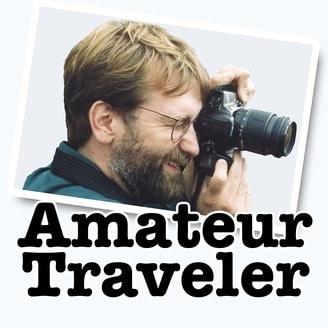 If you enjoy listening to podcasts than the Amateur Traveler is a must. Along with his travel blog, Chris Christensen also hosts an award-winning travel podcast that is listened to by people from all around the world. His podcasts are going to highlight different destinations and will typically feature a destination expert or someone who has recently visited that area. This will allow you to get all of the travel tips and resources that you need for the different destinations on your travel bucket list.
While traveling with a family and kids can sometimes be more of a challenge than traveling solo, it is still very possible and can be just as great of an experience. Carol is the author behind Girl Gone Travel, and she is going to highlight not only some great destinations but family adventures and much more. Featuring much more than just family-friendly destinations, Girl Gone Travel is going to have you wanting to travel ASAP.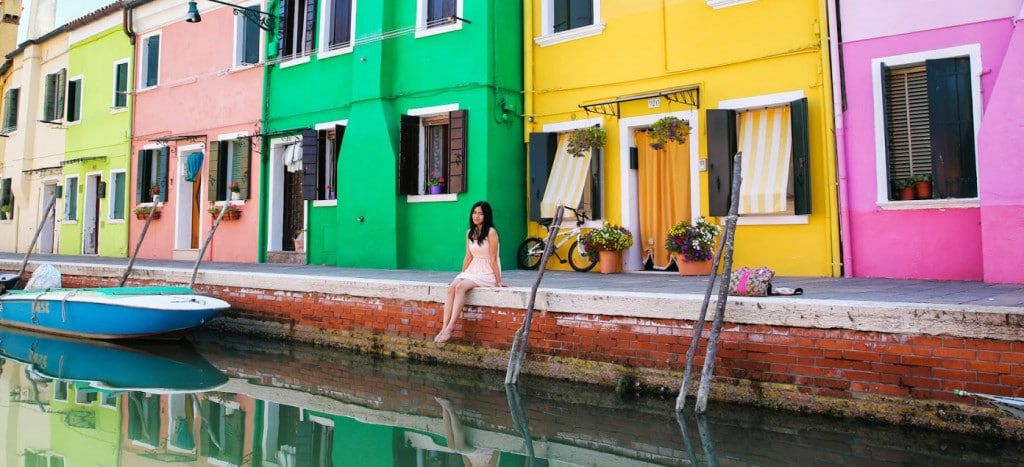 Miss Vacation is a blog for those who don't have unlimited time to travel. Having only 15 vacation days a year to utilize herself, Miss Vacation details the plans she uses on her travels so that others can maximize their travel time. So if you are planning your next trip on a time budget, make sure that you visit the Miss Vacation travel blog for some inspiration.

As the name implies, A Luxury Travel Blog focuses on luxury travel – namely the best hotels and restaurants to visit while traveling. While the blog is organized by Dr. Paul Johnson (a member of the Professional Travel Bloggers Association), over 400 writers and guest bloggers help to add content to the blog. If you are interested in the finer things when it comes to travel or just enjoy reading about luxurious locations, make sure that you checkout a Luxury Travel Blog.

Written by a National Geographic Channel producer, Packed Suitcase is focused on quick, quality trips in the mid-Atlantic, and is great for readers looking for weekend-worthy trips in the Northeast. The site features itineraries, inspiration, and great photography as well as articles like "Richmond's Underground Kitchen" or "Holidays in the Brandywine Valley."

With two two year trips around the world under his belt, blogger Jamie's blog Breakaway Backpacker features over 30 countries. Examples of articles include things like "What to See after the Eiffel Tower" and "Five Reasons to Visit Kotor, Montenegro." His travel insights will leave you inspired to travel and feeling confident in your travel skills.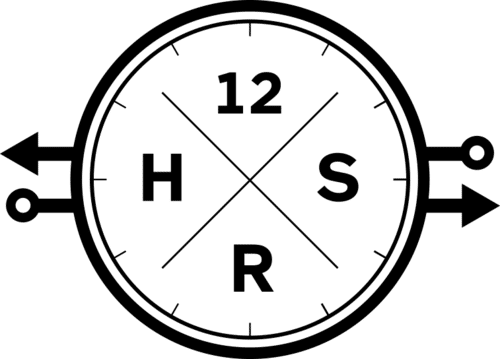 For those short on time, bloggers Anna and Soren give condensed 12-hour itinerary destinations. Usual recommendations are left off the list, however, instead, Soren and Anna use the 12 hours blog to provide destinations off the beaten path that are perfect for the traveler who wants something "different" on their trip.

Written by power couple Debbie and David (freelance travel writers and photographers), Classe Touriste consists of Debbie and David's selections of their favorite spots and hideaways. Article examples include "Three Inns in Salzburg Land" and "22 Remote Places to Stay." If you are looking for some insider travel tips for your next trip, make sure that you give the Classe Touriste a visit.
Best Travel Blogs Conclusion
Whether you are a professional traveler or just looking to plan a vacation, this list of the best travel blogs hopefully has provided you with some great resources for travel tips and recommendations. To make sure that you have everything that you need for your trip make sure that you visit our list of the best travel accessories.
Even if you aren't immediately planning a trip, but are like us and enjoy reading about other people's travel stories, these travel blogs are for you as well.
If there is any great travel blogs that you feel we left out, let us know in the comments below and we will check them out.