Full of life, history, and exploration, museums bring people of all walks of life together. In this list of the best museums we have detailed ten of the best museums in the world. From history to science to art, all of the museums on this list offer something truly special.
And thankfully, many of the museums on this list are either always free, or free on certain days, so your wallet doesn't need to hinder you from experiencing all these museums have to offer. With so much to see, don't delay – there is a museum near you just waiting to be explored!
And, for even more museum help, check out our list of the best museums in New York and our list of the best museums in DC.
List of the Best Museums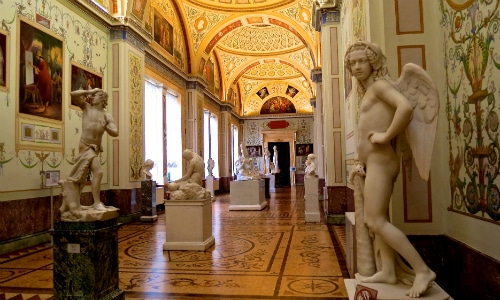 State Hermitage Museum, Saint Petersburg, Russia 
A massive building, the State Hermitage Museum houses over 3 million artifacts. With so much space, visitors can see everything from art to archaeological discoveries to arms and armory. The building itself is a work of art, making any visit to the State Hermitage Museum a special trip.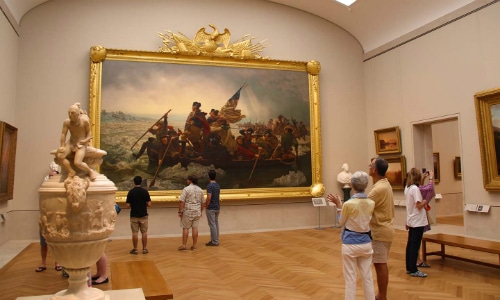 Metropolitan Museum of Art, New York City, USA 
Featuring a wide variety of paintings and sculptures, the Metropolitan Museum of Art, or the Met, is a well-known fixture in New York City. And, with constantly changing exhibitions, art enthusiasts will enjoy going to the Met time and time again. If you are in NYC the Met is a must-see.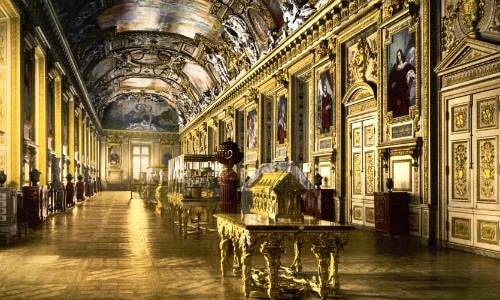 Louvre, Paris 
The most visited museum in the world, the Louvre is situated smack dab in the middle of beautiful Paris. From its iconic glass pyramid entrance to the famed Mona Lisa, this museum has endless rooms and corridors open for exploration. You can easily spend all day here, so plan accordingly.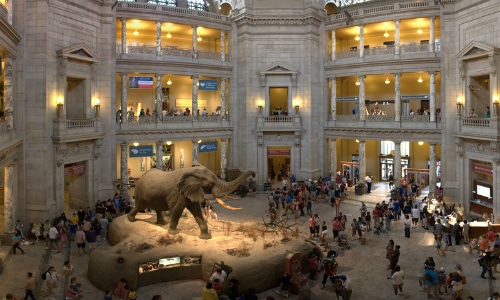 Smithsonian National Museum of Natural History, Washington D.C., USA
The main building on the National Mall, the Museum of Natural History contains 1.5 million square feet of space. Exhibits include everything from dinosaurs to gemstones to insects and plants. Everyone from kids to adults will enjoy this museum, and as part of the National Mall, the Museum of Natural History also offers free admission.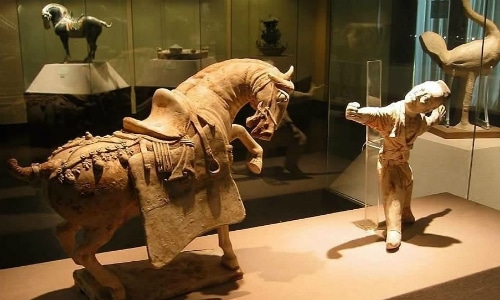 National Museum of China, Beijing, China 
Founded in 2003, the National Museum of China is a merger of two previous museums – the National Museum of Chinese History and the National Museum of Chinese Revolution. Highly visited, the museum is a leader in displaying Chinese cultural relics and artwork.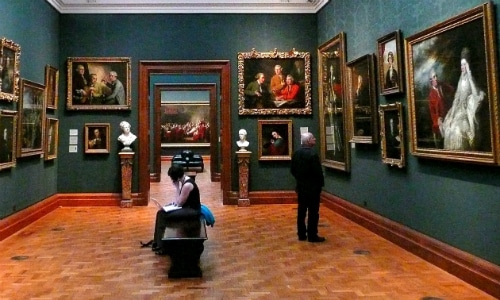 National Gallery, London, England 
Free of charge and open most of the year, the National Gallery houses Western European art from the 13th to 19th century. With a wide variety of styles showcased, art lovers will truly enjoy the National Gallery.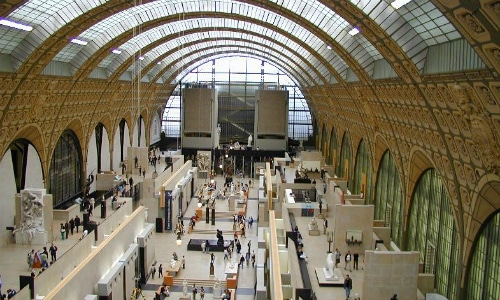 Musee de Orsay, Paris
Housed in a former railway station and just minutes from the Louvre, the Orsay is every bit as special as the Louvre. If you already have a trip to the Louvre planned, you cannot skip the Orsay. Add in the picture perfect location and this museum is not to be missed.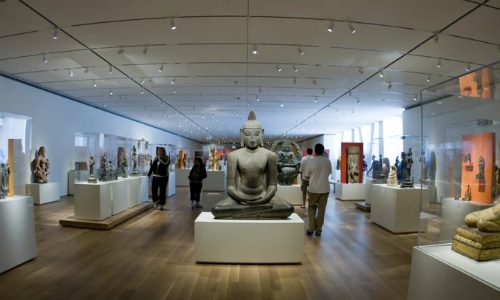 Art Institute of Chicago 
Voted the number one museum in the world by Trip Advisor contributors, the Art Institute of Chicago features almost every style and period of art. Famous pieces (think Monet) are on display, as well as a number of lesser known works. Check it out for yourself to see what all the buzz is about.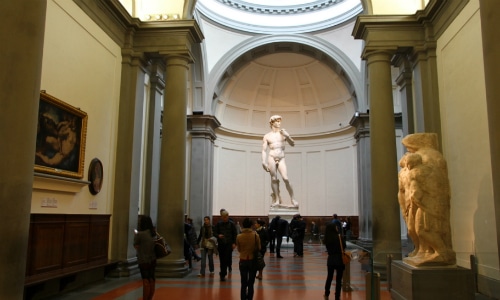 Accademia Gallery, Florence, Italy 
Best known for housing Michelangelo's David, the Accademia is also home to a number of other Italian masterpieces. If in Florence, the Accademia is a must see with all of its spectacular works of art.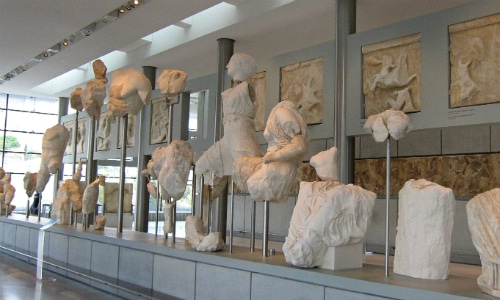 The Acropolis Museum, Athens, Greece 
Situated at the base of the Acropolis, the Acropolis Museum provides an up close and personal look at all things Acropolis related. And, since it was completed in 2007, the museum is a fully modern building; a nice contrast to the centuries old buildings surrounding it.
Best Museums Conclusion
The museums on this list I am sure could keep you captivated for days and even weeks on end with all of the amazing exhibits and displays that they offer. It was really hard for us to narrow down the list as much as we did, and I am sure we will continue to add some great museums moving forward.
If you have visited one of these great museums or feel that we left one off of here that should've made it, please comment below and let us know!