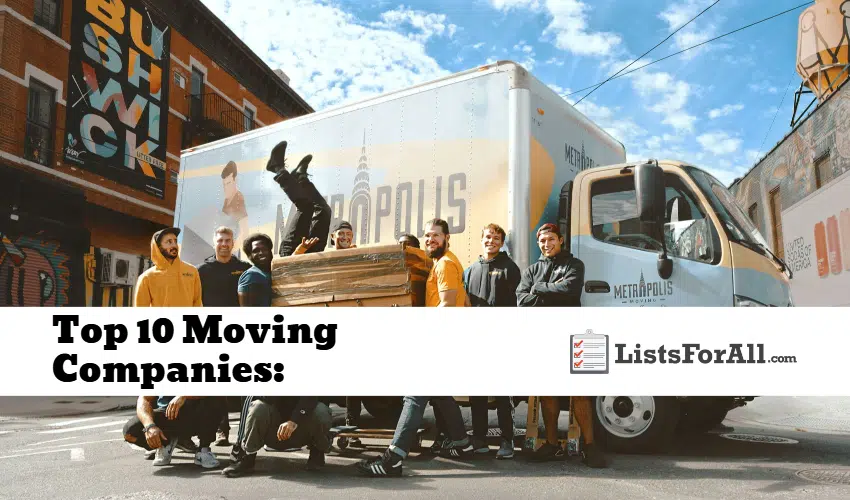 Best Moving Companies: Finding the Perfect Moving Company for You
When it comes to moving, there are a lot of different factors that come into play. And if not done correctly, it can turn into a very stressful time. One way to help make this moving and transition time much easier is to use a trusted moving company, and that is where this list of the best moving companies can help you out.
With this list of the best moving companies, you can find trusted movers that will value the treasures of your home. All of these top moving companies will make sure that your items get safely to their new destination.
Rather than having to have to figure it all out yourself and add one more thing to your plate, these top moving companies will take care of all your moving needs. This means not having to worry about how you will lift heavy items, who can drive a 26-foot moving truck, etc. All of that will already be taken care of for you.
All you need to do is pick which moving company you would like to help you get started on your adventure in a new place.
Along with finding the right moving company, visit our lists of the best real estate websites and the best small towns in America to live in. These lists will provide some more excellent moving-related content for you.
Top 10 Moving Companies:
Highlights: Easy booking either online or by phone, storage options available, transparent rates, 7-day availability for deliveries
About Moving Company: American Van Lines is a family-owned business that has been operating since 1995. They offer both local and long-distance moving and a number of other services, including corporate and military relocation and international and commercial moving.
They also provide specialized services for moving unique and difficult items like antiques, pianos, and fine art, as they are certified to move these specialty items. With modest rates and a proud approach to their family's business, American Van Lines is a top-quality choice for one of the best movers available for any size move.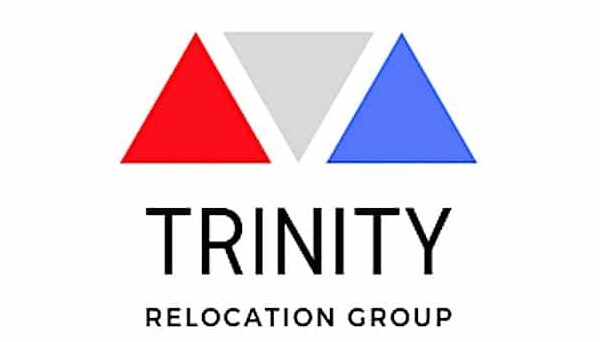 Highlights: Up to 30 days of free storage, discounts on interstate moves, free online estimates
About Moving Company: Trinity Relocation Group specializes in leveraging its own database of moving companies to negotiate deal pricing for customers. The company thoroughly reviews every mover to ensure a satisfactory record of safety, sufficient insurance coverage for personal and property damage, and a positive rating with the Better Business Bureau.
Each mover that works with Trinity Relocation Group must also have a valid Department of Transportation number and valid operating authority from the Federal Motor Carrier Safety Administration. These background check procedures allow you to rest easy knowing Trinity is only working with the best movers available. Their services include interstate, residential, commercial, and auto transport, and they specialize in long-distance moves.
Highlights: Full-service movers, off-season discounts available
About Moving Company: Stevens is over 100 years old, first founded in 1905 in Michigan. With over 15,000 customers per year and recognition as a ProMover by the American Moving & Storage Association. This has allowed Stevens Worldwide Van Lines to establish a reputation as a trusted moving company. They offer full-service moving with additional services available for specialty items like pianos, cars, and fixtures. They also offer a number of available discounts.
Discounts include a $150 discount for moving during the off-season (between September and April) and additional discounts for federal employees, pastors, and teachers. While there are a few states in the US where the company doesn't have agents in, their long history and standard of service are very good.
Highlights: Long-distance moves, free cancellation, 24/7 support
About Moving Company: International Van Lines specializes in long-distance and international moves but is more than capable of handling local moves as well. Providing full-service packing and transportation to over 180 countries, they are a trusted name in moving. As a broker, they do work with other companies to provide transportation services in some areas.
But IVL will handle its own transportation in the areas that they are licensed to do so. They offer a month of free storage at your origin or storage at your destination for an additional fee. With 24/7 phone support and a live chat option on their website, they are always available to assist with any needs or concerns you may have.
Highlights: Customizable services, high customer satisfaction
About Moving Company: Allied Moving Company is a well-rated moving company that has been in business for over 85 years. Their services are highly customizable. For example, you can pack everything yourself, have Allied pack only the fragile items, or you can opt to have the company pack everything.
This à la carte service model can be an excellent way to save money and manage your budget. This is especially helpful for long-distance moves as their weight-based rates can be higher than other companies, and this quickly adds up. There is also a minimum 4-hour moving charge, so in especially short moves, you may end up paying for unused time.

Highlights: Instant online quotes, customizable services
About Moving Company: North American is another company with a long history of service, now in business for over 85 years. With over 500 local agents in the United States, they will handle small, large, and international moves with service to over 130 countries. North American provides full-service moving, temporary storage, and insurance coverage for the full value of your belongings. All of this allows them to be one of the best moving companies out there.

Highlights: Low prices, fast service
About Moving Company: U-Pack is a minimalist option for long-distance moves (their minimum move is 150 miles). As a moving container company, they don't provide any full-service moving. But they do offer flexible, customizable quotes for their "ReloCube" containers. Each container is large enough for about one room, but the best part is that you will only pay for the ReloCubes you use.
This takes the worry out of trying to estimate the size of your move and ending up overpaying for containers you didn't need. U-Pack doesn't offer any free storage, but this helps keep their prices low because you will only pay for storage if you need it (rather than pricing "free" storage into the total quote, as some other companies will do). The options available make U-Pack one of the best long-distance moving companies for people with minimal service needs.
Highlights: Free cancellation, good insurance
About Moving Company: United Van Lines is one of the top moving companies for long-distance and international moves (with service to over 180 countries), but they are also an excellent provider for local moves. With customizable full-service or bare-minimum options, United is capable of handling moves of any size. Their Snapmoves program is especially useful for small moves such as apartments or college dorm rooms.
For larger moves, the company can handle pickup and delivery to any destination, and they will provide a local agent to help you coordinate your move. Their specialty services include auto transport, which is facilitated by the largest fleet of transporters in the moving industry. With exceptional full-value coverage included in every move, United strives to make moving stress-free.
Highlights: Flexible service customization, unique discounts
About Moving Company: Mayflower provides local, long-distance, and international moves with instant online estimates and accurate in-home quotes. Their agents are widely available throughout the country, and the company is a well-known name.
They also have a partnership with the real estate company CityPointe to offer cashback on the purchase of your new home and discounts on your mortgage when you work with the two companies. In addition, they can assist with providing short-term temporary housing during your move, with options in over 180 countries. Their included full-value insurance coverage provides peace of mind that all of your belongings are safe and protected.
Highlights: Affordable options, container storage
About Moving Company: PODS (Portable On Demand Storage) is one of the youngest moving companies, started in 1998, but it is certainly one of the most well-known names in container moving solutions. While they don't offer service in six states (Alaska, Montana, North Dakota, Vermont, West Virginia, and Wyoming), they have over 220,000 containers available in the other 44 states, Canada, the United Kingdom, and Australia.
The PODS containers are available in three sizes, which you can keep at your house, store at a local PODS facility, or have transported to your destination. Free cancellation is available as long as it is requested at least 24 hours before the container is delivered. For a low-cost moving option without the added costs of full-service movers, PODS is one of the best moving companies for the budget-conscious.
Highlights: Convenient mobile app, AAA member discounts
About Moving Company: Atlas Van Lines provides both short- and long-distance moves in the US and Canada, including government, military, and corporate relocation services. The company is also no stranger to unusual moves, as their website boasts their movers having transported an authentic Apollo Space Capsule and large backyard pirate ship playsets. They have even used a helicopter to transport to and from the bottom of the Grand Canyon!
With their standardized employee training program, you can be assured that you are getting the best customer experience no matter which agent you work with. AAA members who move with Atlas are eligible for a discount, with members saving up to $600 on average. They are also a travel agency, partnering with companies across the world to assist with discounts for any travel destination.
Best Moving Companies Conclusion
As you can see from this list, these are the experts when it comes to the best moving companies. Many of them have been around for years and have helped hundreds and thousands of families move their belongings safely. This peace of mind will allow you to focus on all of the other areas of moving that will require your attention.
Also, with this list, you will be able to find the perfect moving package for what you need. Whether you have a small or large move, are moving a short distance or to another country, need your items stored or delivered right away, you will be able to find exactly what you need from one of these moving companies. This will make the moving process all that much easier and even make it somewhat enjoyable.
Have you used one of these moving companies before? If so, we would love to hear your feedback in the comments below.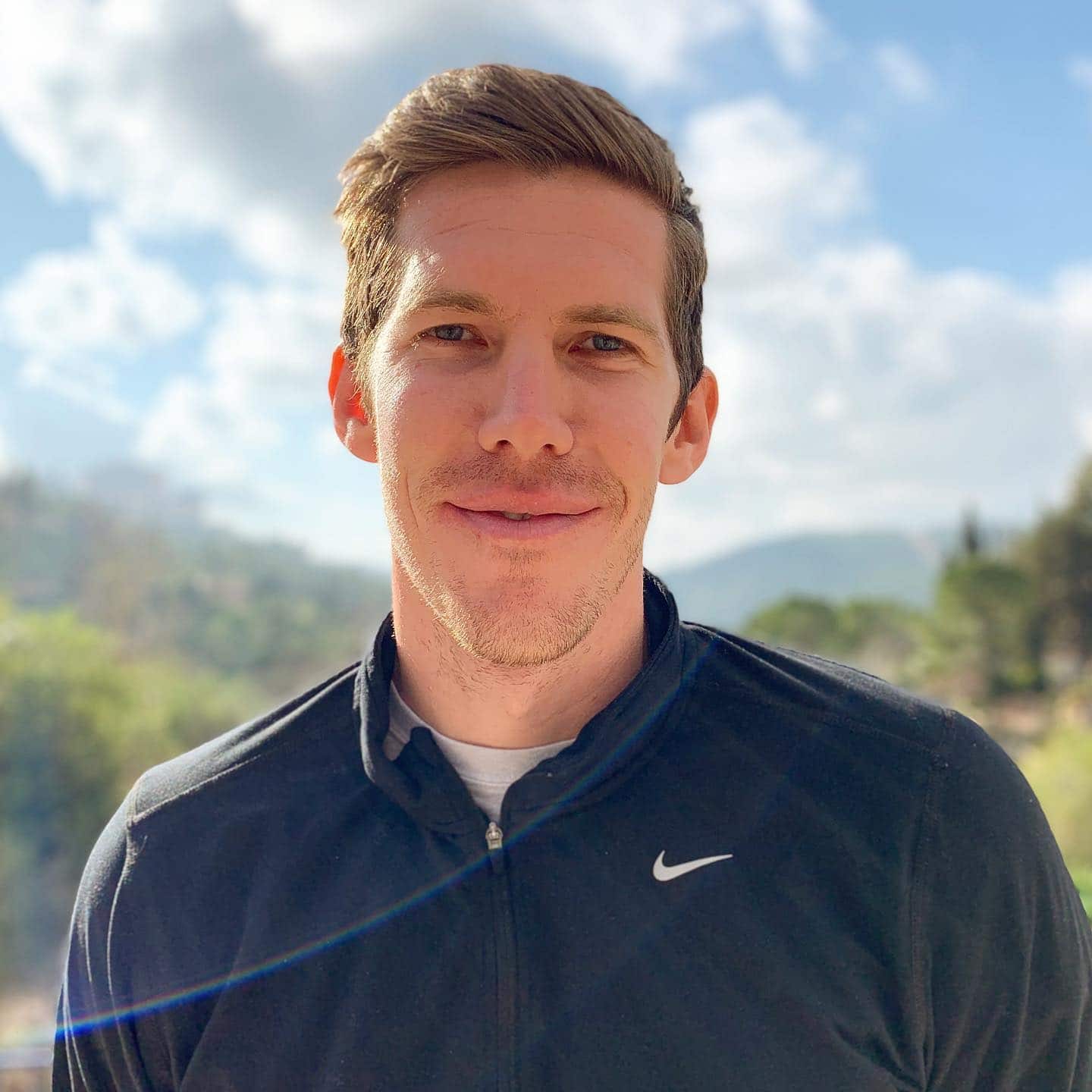 Kyle has a background in sports, fitness/health, and business. However, he also has a passion about researching all topics, and is dedicated to making lists that will help make your life easier.