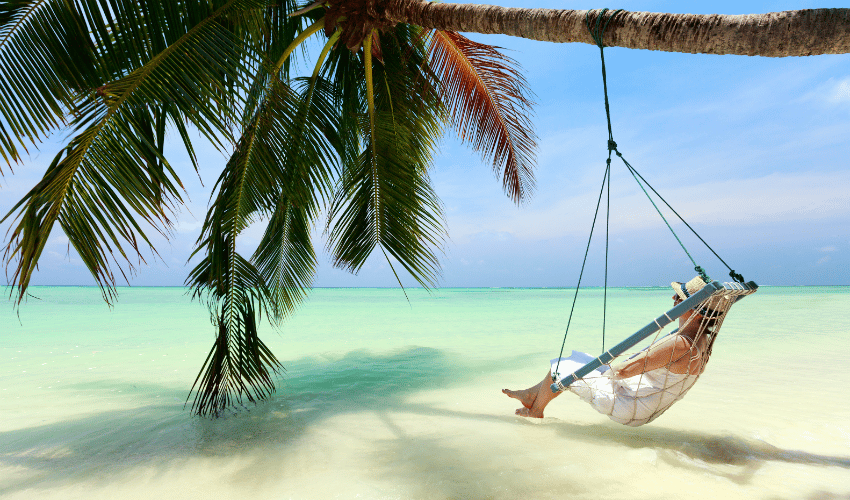 Cold weather has its place, but it's hard to beat a sunny, tropical location. In this list of the best tropical vacations we detail ten spectacular tropical locations – all of them so stunning that you will have a hard time just choosing one. And, since most of these tropical locations are also surrounded by water, you will be able to have your fill of water sports, beach lounging, and everything else that tropical waters offer.
If you can't get enough of the tropics and island life, be sure to also check out our list of the best Greek islands or our list of the best Caribbean islands.
List of the Best Tropical Vacations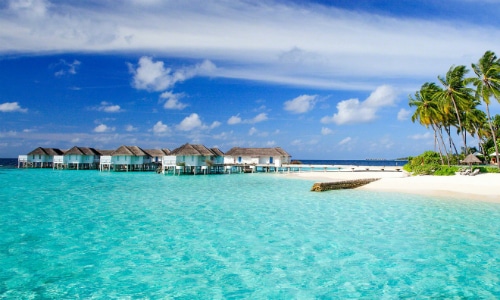 Maldives 
Comprised of 26 natural atolls, the Indian Ocean island nation of the Maldives is a stunning tropical paradise. Lagoons surround the islands, blessing the islands with crystal-clear water that lends itself to spectacular underwater life. A variety of water sport activities are also available on the islands, as well as top-notch resorts, cuisine, and nightlife.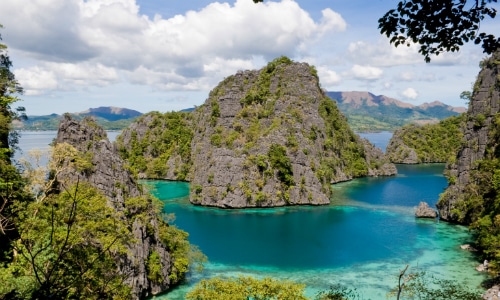 Philippines 
With thousands of islands to choose from, the island nation of the Philippines is a diverse and tropical vacation paradise. If teeming, bustling city life is your thing, check out Manilla. If you want gorgeous, easily accessible beaches, Cebu might be your best option. No matter where you go, however, the Philippines offers something for everyone.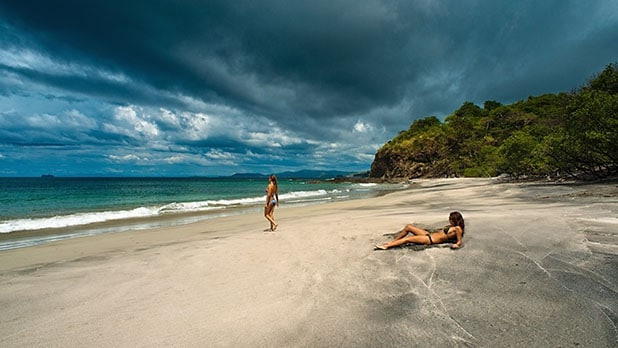 Tamarindo Beach, Costa Rica
Situated on the Pacific Ocean, Tamarindo is an affordable beach town with a plethora of nature inspired activities. From diving, to surfing, to horseback riding, Tamarindo offers activities for all ages and fitness levels. While in Tamarindo be sure to also sample some of delicious local food.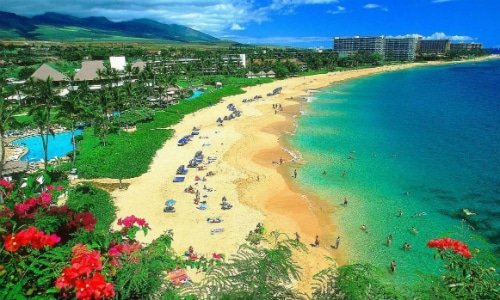 Maui 
Conde Nast readers have consistently voted Maui as one of the best islands in the world – and no wonder, this Hawaiian island is a true tropical paradise. With a diverse geography, this tropical island is a haven for outdoor sports enthusiasts of every kind. Don't worry though, if you are in search of rest and relaxation, Maui also offers a number of top-notch spas, resorts, and good, old beach lounging.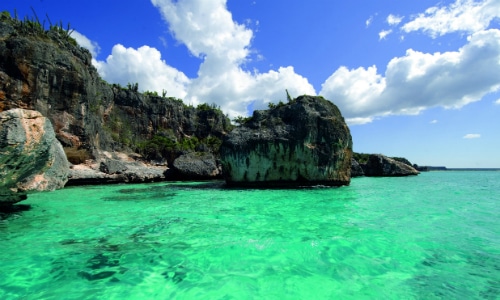 Dominican Republic 
With pristine beaches, delicious food, and a lively atmosphere, the island nation of the Dominican Republic is a true tropical getaway. Situated on the eastern half of the island of Hispaniola, the Dominican Republic offers everything from upscale resorts and top-notch golf, to authentic villages and eateries.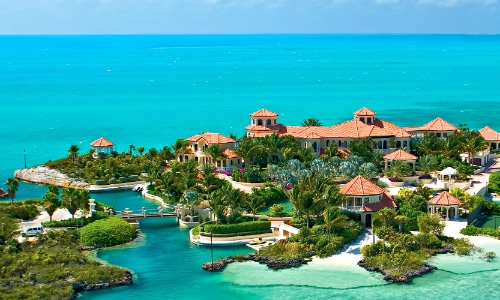 Turks and Caicos 
Boasting superb scuba diving, the islands of Turks and Caicos make for a tropical playground. Trip Advisor members have ranked the island of Providenciales in Turks and Caicos as their number one island suggestion, and with the island's great dining, shopping, tropical weather, and outdoor activities, it is easy to see why.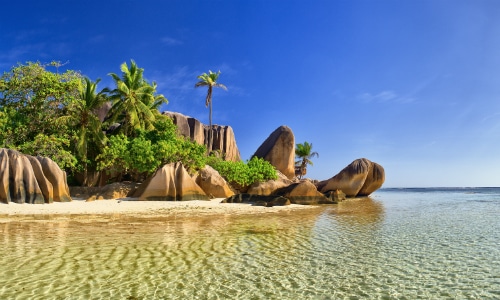 Seychelles 
An Indian Ocean archipelago of 115 islands, the tropical nation of the Seychelles is a nature lover's dream with its rare wildlife, numerous nature reserves, and stunning beaches. An exotic location, coupled with accommodations ranging from upscale resorts to homey guest cottages, make the Seychelles a tropical vacation fit for everyone.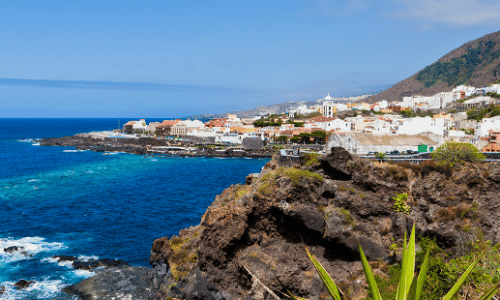 Tenerife 
The largest of the Canary Islands, this tropical island off the coast of West Africa boasts year-round sunny temperatures and dramatic colored sand beaches. Whale-watching, world heritage sites, and word class golf courses round out Tenerife's appeal.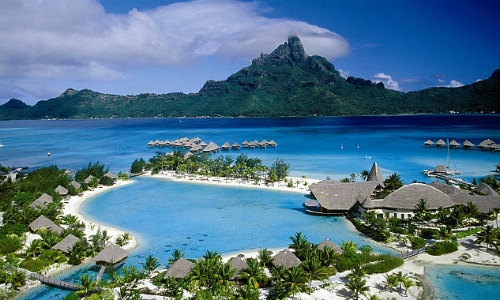 The Society Islands 
Encompassing six spread out islands, you really can't go wrong with any of The Society Island's tropical locations. The two most famous islands in the archipelago are Tahiti and Bora Bora, however, where vacationers in search of tropical bliss have been going for years. If you want a classic overwater bungalow in a true tropical paradise, The Society Islands is a perfect fit.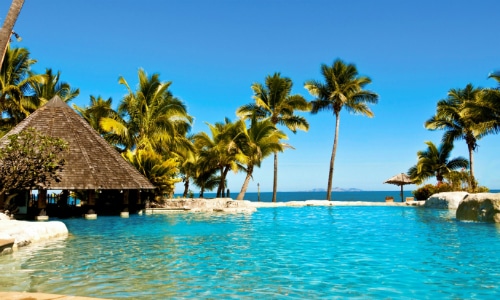 Fiji 
A stunning South Pacific archipelago of more than 300 islands, the tropical nation of Fiji is world renowned for its surfing and blue lagoons. Most of the country's population resides on two islands, so you can easily find peace and solitude or hang with the crowds and enjoy all that Fiji's city life has to offer.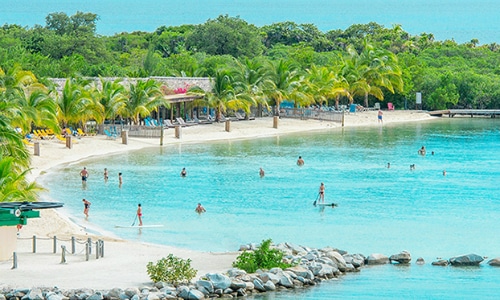 Honduras 
Honduras offers a stunning range of topography with coastline on both the Caribbean and Pacific, jungles full of wildlife, and a massive barrier reef. Mayan ruins, delicious cuisine, and authentic cultural experiences round out the tropical appeal of Honduras.
Best Tropical Vacations Conclusion
I guess we should've apologized in advance for how much this list was going to make you want to go on vacation right now. There really isn't much more appealing than a tropical vacation, so we hope that we have provided you with some great options for your future vacation!
Have you been to one of these locations before? Let us know your feedback in the comments below.