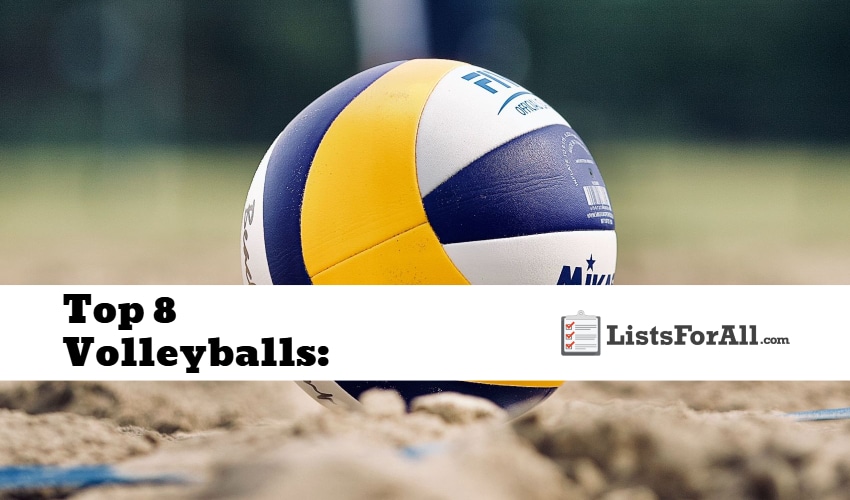 Best Volleyballs: Finding the Right Volleyball for You
Volleyball is a fun sport that is enjoyed by people from all around the world. It is hard to play, though, without a volleyball, and that is where this list of the best volleyballs comes into play.
This list of the best volleyballs will highlight eight top volleyballs for you to choose from. This list of the top volleyballs will feature a mixture of indoor and beach options for you to select from as well. So whether you prefer playing prefer indoor volleyball, beach volleyball, or like to play both, these top volleyballs will provide something for you.
All of these volleyballs are made with high-quality material that will not only allow you a softer, more controllable ball but one that will also last. If you have ever played volleyball with a cheaper ball, it is usually super hard and begins to fall apart or warp shortly after you begin to use it. With the proper care, the volleyballs on this list will only continue to become more broken in and will allow for a long time of quality use.
So start looking through this list to find the best indoor volleyball or outdoor volleyball for you, and start enjoying all the fun that comes with playing volleyball. And when you are done with this list, make sure to visit our list of the best volleyball gifts, the best volleyball training tools, and the best volleyball kneepads. These lists will allow you to shop for all the volleyball lovers in your life and maybe even allow you to grab something for yourself.
Top 8 Volleyballs:
Price: $46.98
Recommended For: Beach Volleyball
About Volleyball: Wilson's OPTX AVP Official Beach Volleyball is used by the AVP pros and is one of the best balls for playing beach volleyball. Its enhanced ball tracking allows players to see the ball better when playing, and its superior spin detection makes it easier to read and react to on difficult plays.
The OPTX uses a new visual design but has the same construction as the original AVP game ball, so players can expect the same signature performance. This ball was designed specifically for the beach game and its players, and whether you play on an East Coast beach, West Coast beach, or somewhere in between, this ball is a must for beach volleyball players.
Price: $29.99
Recommended For: Indoor Volleyball
About Volleyball: Looking for an affordable and reliable indoor volleyball? Look no further than the Tachikara indoor composite leather volleyball. Made with single unit construction and a tough inner bladder, this volleyball is built to last.
Plus, it now features an improved woven-fiber 'v100' composite material for a soft and consistent touch. Whether you're looking for a new volleyball for your team as a coach or need one as a player, this volleyball is an excellent option.
Price: $75.99
Recommended For: Indoor Volleyball
About Volleyball: The Molten FIVB Volleyball is the perfect choice for anyone looking for a high-quality volleyball and one of the best volleyballs on the market. These balls are made in Thailand with Thai rubber, ensuring high-quality performance. The balls also feature FLISTATEC Technology, which improves their stability and flight trajectory. With all of this, it is easy to see why the Molten FIVB Volleyball made our list of the top volleyballs.
Price: $57.12
Recommended For: Indoor Volleyball
About Volleyball: Wilson has long been the go-to brand for quality volleyballs, and their latest K1 Gold model is no exception. This ball is official size and weight, making it perfect for ages 13 and up. It features a durable leather cover that stands up to intense indoor training, and its K1 performance construction harnesses kinetic energy to give you more power and velocity on every kill.
Plus, the pro-feel leather cover provides a responsive feel that elite players crave. If you're looking for the best of the best when it comes to indoor volleyballs, look no further than Wilson's K1 Gold volleyball.
Price: $69.90
Recommended For: Indoor Volleyball
About Volleyball: Improve your game with the Nike Hyperspike Volleyball. This official size and weight volleyball is perfect for indoor use with its soft composite leather construction that provides superior touch and performance.
Also, its maximum air retention ensures long-lasting play, while the NFHS approval makes it ideal for competitive use. Improve your skills with one of the best indoor volleyballs out there – get the Nike Hyperspike Volleyball today.
Price: $43.33
Recommended For: Indoor Volleyball
About Volleyball: Molten's L2 Volleyballs are easily some of the best volleyballs on the market. The micro-fiber composite cover and uni-bladder cotton wrapped construction give Molten's L2 Volleyballs a soft yet durable touch that makes it a great choice to meet the needs of athletes and coaches in practice or competition. It is also available in a wide variety of colors so you can find the perfect ball for you or as a volleyball coach with your team.
Price: $110.94
Recommended For: Indoor Volleyball
About Volleyball: The Official ball of the Olympic Games, this volleyball is perfect for high-quality performance. Tested and ready for use in the Olympic Arena, this ball was used in the Olympic Games.
With an eight-panel swirl design and unique dimpled microfiber material, this ball allows for more contact area on the surface to improve passing and control. It also creates turbulence and cuts down on resistance as the ball flies through the air, resulting in more consistency, which allows you to be more creative with your serves and spikes.
Price: $37.75
Recommended For: Beach Volleyball
About Volleyball: Introducing the Molten BV5000 Elite Series Beach Volleyball. These volleyballs are designed for superior playability and durability, making them perfect for elite-level competition on the beach, and playing beach games as a beginner or a pro.
With a hand-stitched polyurethane cover, they can withstand the demands of outdoor play and come with a 1-year warranty. So whether you're playing in an official volleyball tournament or just enjoying a day at the beach with friends, these volleyballs will help you elevate your game to new heights.
Price: $29.99
Recommended For: Outdoor Nighttime Use
About Volleyball: Looking to extend your outdoor volleyball hours? The new NightBall LED Volleyball is perfect for you. Bright and water-resistant, this ball will keep the fun going all night long. With two super-bright LEDs, it provides brightness at all hours of the day and night. So whether you're playing in the sand by the light of the sun or under the stars, this ball is sure to keep the volleyball fun going.
Best Volleyballs Conclusion
As you can see from this list of the best volleyballs, these are the best of the best. The material and design of these volleyballs are second to none. It really just comes down to which of these you prefer because you can't go wrong with any of them. I mean, you even have the option of a glow-in-the-dark volleyball!
The other thing about volleyball is that it is an awesome way to be active with friends. Whether it is enjoying a day at your favorite beach or playing in your local gym, the game of volleyball can bring people together. Before you know it, you will find that your volleyball community is a big part of your life. And it all starts with having a volleyball to get the game going.
For even more sports-related lists, make sure to visit our lists of the best sports movies and best sports books. Both of these lists will provide some inspiration and a ton of awesome sports entertainment for you. And if you really want to maximize your volleyball playing, take advantage of our list of the best volleyball nets.
Have you used one of these volleyballs before? If you have, we would love to hear your feedback in the comments below.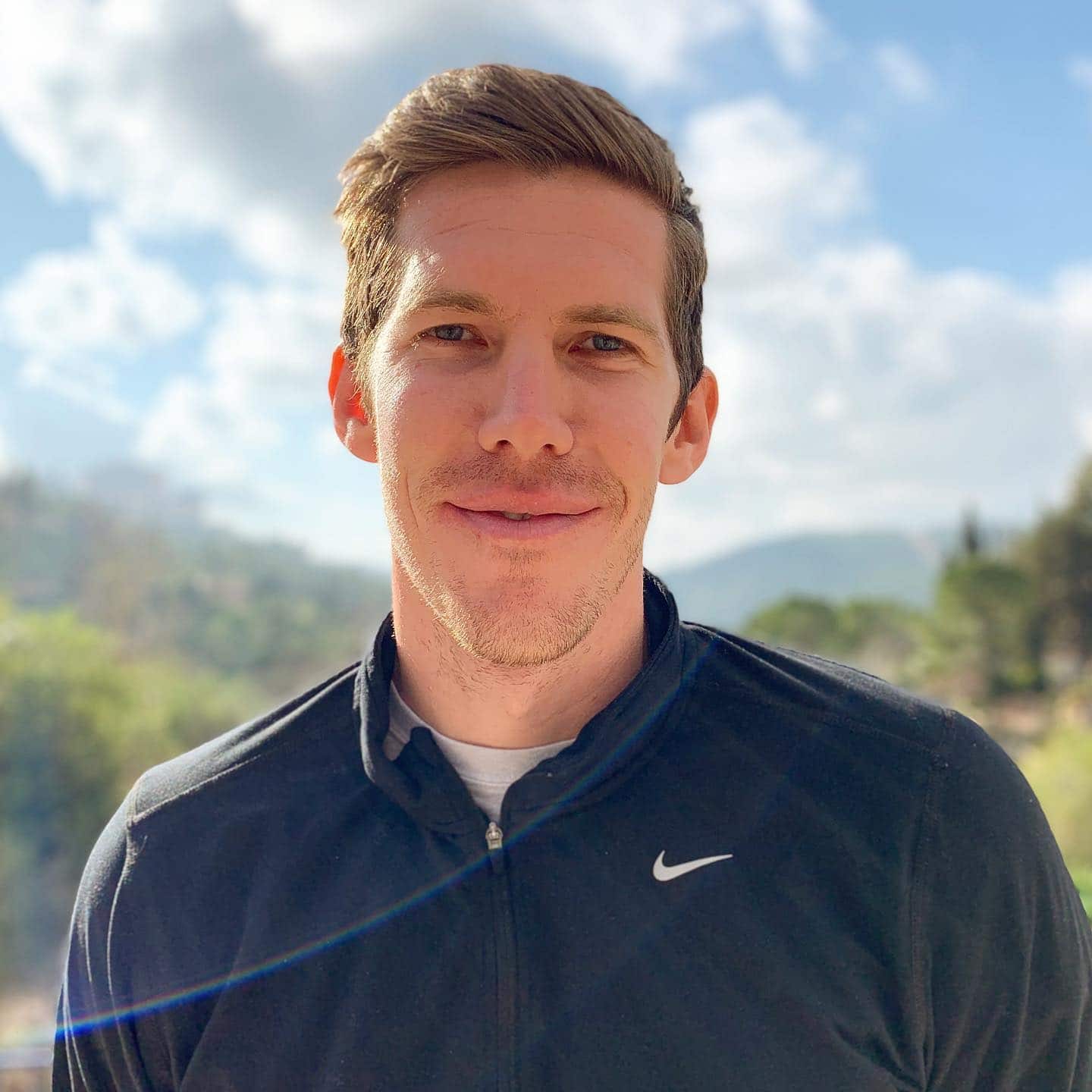 Kyle has a background in sports, fitness/health, and business. However, he also has a passion about researching all topics, and is dedicated to making lists that will help make your life easier.