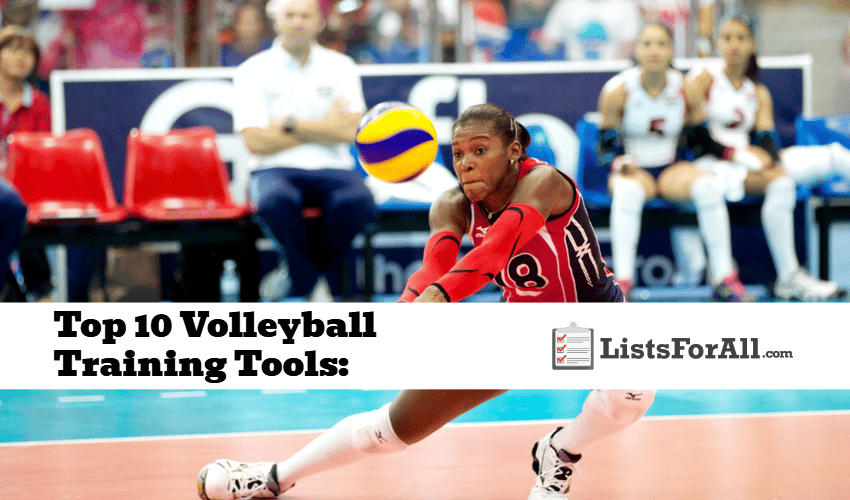 Best Volleyball Training Tools: Finding the Right Volleyball Training Tools for You
There's no question that volleyball is a physically demanding sport. To succeed, you need to jump high, run quickly, and hit the ball with force and accuracy. That's why it's essential to include a regular fitness routine in your training schedule. And one of the best ways to do that is by using training tools, which is where this list of the best volleyball training tools comes into play.
This list of the best volleyball training tools will highlight the top volleyball training tools for you to use to develop your game. With this list, you can find volleyball training tools to work on passing, hitting, setting, and all of the other skills that go into becoming a high-level volleyball player. 
So whether you're just starting or looking for new ways to improve your performance, you can use these training tools to improve your game. The other thing about the game of volleyball is that many different skills go into being a complete player. Whether it is passing, setting, hitting, blocking, etc., there are many different skills that players can work on.
Well, with this list of the best volleyball training tools, there are a number of different products that you can use to work on a specific skill. So if you are looking to improve on a specific area of your game, you can find the right training tool on this list.
When you finish this list of the best volleyball training tools, check out our lists of the best volleyballs, best volleyball nets, and best volleyball kneepads. These lists will provide even more valuable volleyball training resources.
Top 10 Volleyball Training Tools:
Price: $279.99
Highlights: Adjustable settings, sturdy construction, and can be used to work on any aspect of your game.
About Volleyball Training Tool: The Park & Sun Spectrum Volleyball Precision Trainer is the ideal tool to help you improve your skills and play your best game. With its highly adjustable settings and sturdy construction, this trainer is easy to use and can be customized to work on any aspect of your game.
Whether you're trying to perfect your bumping, passing, setting, serving, or spiking, this trainer can help you get the precision you need to succeed. The net is an excellent target for working on any of these skills and will also help gather the balls for you.
Price: $29.99
Highlights: Teaches you the proper techniques, offers drills for all skill levels, and includes a smart design ball rebounder.
About Volleyball Training Tool: Improve your volleyball skills with the help of VbStar. This training tool will help you keep your hands in the right position and teach you the proper setting technique; you can use it during setting drills for players of all skill levels.
Also, you can work on serving and hitting with the ball rebounder, as it will eliminate the need to chase the ball after every serve. This will allow for a ton of quality repetitions in a short period of time.
Price: $21.99
Highlights: Helps master fundamental passing techniques, includes a durable elastic band that attaches to wrist and ankles, and has an adjustable height.
About Volleyball Training Tool: If you want to up your volleyball game, you need the Tandem Sport Pass Rite. This training tool is beloved by volleyball players of all levels for its ability to help master fundamental passing techniques.
A durable elastic band attaches to your wrists and ankles, preventing excessive upward arm movement. This ensures that you get the correct passing technique down every time – no matter if you're practicing alone at home or during team practice. And because the Pass Rite can be adjusted to accommodate any player's height, it's suitable for all experience levels, from beginner to advanced.
Price: $19.99
Highlights: Durable silicone construction, for young and adult players, and ensures a consistent and accurate spike.
About Volleyball Training Tool: With its adjustable wrist band and durable silicone construction, this glove ensures a consistent and accurate spike every time. Whether you're a youth or adult player, the Spike Glove is perfect for improving your spiking and hitting technique.
Price: $15.99
Highlights: Features a large hook, can be attached to a variety of surfaces, and facilitates hours of solo practice.
About Volleyball Training Tool: For those passionate about becoming the best volleyball player they can be, the search for quality training tools ends with the TopFan Volleyball Spike Trainer. This simple yet effective device helps perfect your spiking technique by providing instant feedback on every hit.
The large hook attachment easily and securely connects to a pole, basketball rim, garage ceiling, or other suitable surfaces, allowing for hours of uninterrupted practice. And because there's no need for a net or another player, the Topfan Spike Trainer is the ideal solo training solution.
Whether you're just starting or are already a seasoned veteran, the Topfan Volleyball Spike Trainer is a must-have for anyone serious about taking their game to the next level.
Price: $29.99
Highlights: Foam head, compatible with most extension tools, and allows you to practice your spikes with confidence.
About Volleyball Training Tool: Are you looking to take your volleyball game up a notch? Look no further than the Original Spike Training Tool. This unique device allows you to practice your spikes with confidence, thanks to its foam head that helps cushion the ball.
Compatible with most extension tools you may have lying around. So get ready to dominate your next game – with the help of the Original Spike Training Tool.
Price: $12.99
Highlights: Comes with two pairs of volleyball set rites, adjustable straps, and plastic knobs to teach better finger placement on the ball.
About Volleyball Training Tool: This innovative product can help you learn proper hand placement for setting and can be used for drills and training for play. With two pairs of Volleyball Set Rites included, you'll have everything you need to get started.
Plus, the adjustable straps and plastic knobs make it easy to use and fit snugly on your palm. Improve your game and setting technique with the Skylety 4 Pieces Training Tool.
Price: $21.99
Highlights: Feature 4mm neoprene pads, improve aim and passing skills, and come with a stylish athletic headband and drawstring bag.
About Volleyball Training Tool: Looking for a little extra padding and support during your volleyball games? Check out these Volleyball Arm Sleeves. They come with some of the thickest pads on the market, 4mm neoprene pads, to protect your wrists and forearms from the sting of ball contact. They also guard against floor burns.
Not only will they help improve your passing skills and build your confidence to dig serves and hard-driven balls, but their clear target will also help you improve your aim. Plus, they come in a package deal with a stylish athletic headband and convenient drawstring bag–perfect for taking your volleyball training equipment on the go.
Price: $499.99
Highlights: Adjustable to regulation height, quick setup, and has a heavy-duty carrying bag.
About Volleyball Training Tool: This top-of-the-line training station is ideal for any team or individual looking to improve their serving, hitting, or passing skills. The net is adjustable to regulation height for both men's and women's volleyball and sets up in a snap – no tools required.
Plus, the heavy-duty carrying bag makes it easy to take your PowerNet Volleyball Net with you wherever you go. So, whether at home, on the road, or at the beach, you can always practice like a pro.
Price: $899.00
Highlights: Provides valuable feedback, improves accuracy, and has a 6 feet distance between holder and target.
About Volleyball Training Tool: This top-quality volleyball training system offers a regulation height net on the front that forces players to aim when serving or spiking, providing valuable feedback and improving accuracy.
Plus, the six feet of travel between holder and target stand gives players plenty of room to work on their swings. So if you're looking for an edge over the competition, grab an Edge Pro Volleyball Trainer and start improving your swing.
Best Volleyball Training Tools Conclusion
Overall, volleyball training tools can benefit players of all levels. You can improve your strength, technique, speed, and power by including them in your workout routine.
Because as much as volleyball skill development is hard work, it is also about having the right tools for the job. These volleyball training tools will allow players and teams to maximize their training time by allowing them to train smarter.
Also, if you know someone that loves to play the game of volleyball, these training tools make excellent volleyball gifts. Players will enjoy using the gift and benefit from the skill development that comes with the training.
If you have tried any of these volleyball training tools before, we would love to hear your feedback below in the comments.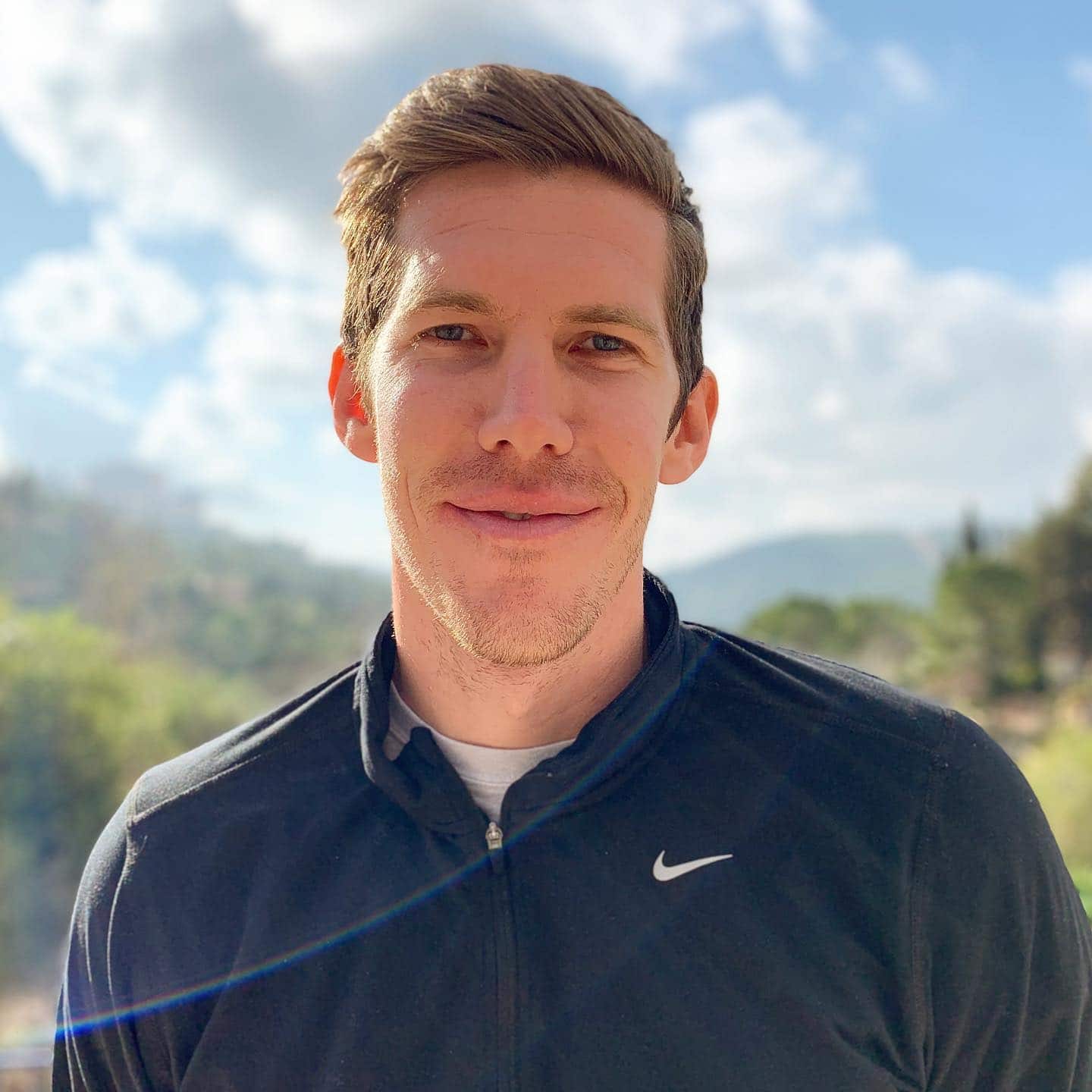 Kyle has a background in sports, fitness/health, and business. However, he also has a passion about researching all topics, and is dedicated to making lists that will help make your life easier.