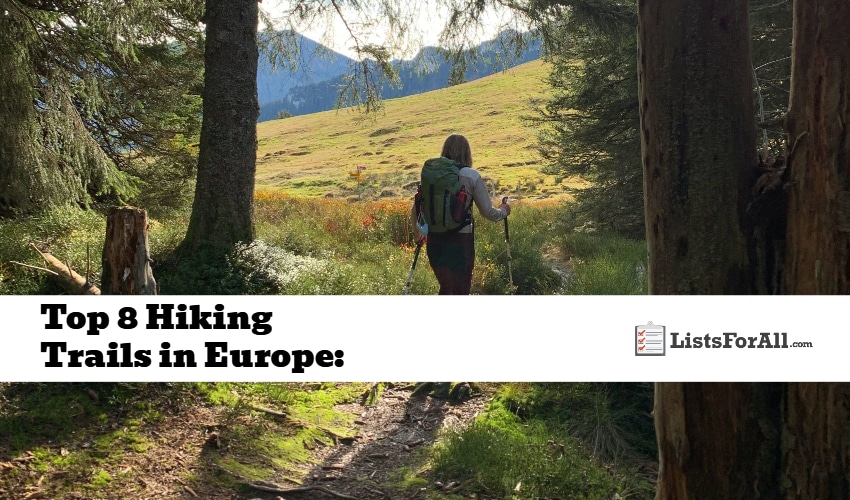 Best Hiking Trails in Europe: Finding the Perfect Hike for You
Is there anything better to do outdoors than having a fun and adventurous hiking adventure? You can be outside exploring nature while also exercising and enjoying all the health benefits that come with it. And to help you decide where you should go, this list of the best hiking trails in Europe is an excellent place to start.
This list of the best hiking trails in Europe will highlight the top options and will allow you to find the perfect hike in Europe for you. Whether you want to take on something challenging, a moderate day hike, or something in between, there are plenty of great hikes on this list for you to take advantage of. 
A big part of hiking is ensuring you have the right equipment. With the right pair of hiking boots, a running headlamp, a lightweight backpack, and all the other essential hiking gear, you can make sure that you are prepared to take on any of these top hiking trails in Europe. 
A few other lists that you might benefit from after reading through this list of the best hiking trails in Europe are our lists of the best hiking trails in America and the best hiking trails in the world. These lists will provide even more excellent hikes for you to take advantage of.
Top 8
Hiking Trails in Europe

:

Country: Slovakia

Highlights: Full of greenery, moderate weather, and a relatively easy hike.

About Hiking Trail: The Tatras in Slovakia is a mountain ridge that is one of the most beautiful in the world. Full of vegetation but with moderate continental weather, it is a loving place for locals who love hiking and trekking.

Green Lake trail is a High Tatras track that thousands of people visit yearly. The track is a 10-mile long that will give you five hours of enjoying raw nature. The area is filled with fantastic resorts to stay in after your hiking experience.

Country: Croatia

Highlights: Lakes to enjoy, plenty of route options, and plenty of natural beauty.

About Hiking Trail: You probably know Croatia for its stunning beaches, coastline, and ancient fort cities, but Plitvice is something else. A canyon between Mala Kapela mountain and Pljesevica has formed some of the most amazing lakes in the world.

The area is turned into a tourist attraction, and everyone visiting the area that loves trekking should visit it. The track is up to eight hours long and has various options for advanced and amateur hikers.

Country: Scotland

Highlights: Open landscapes, beautiful backdrops, and far removed from city life.

About Hiking Trail: Up in the north, there's the West Highland Way in Scotland. It is a chance to visit some of the most spectacular sights of Scotland and learn why it was so difficult for anyone to invade these lands. Although hotel resorts are some 100 miles away, and you'll need to travel to the actual hiking area, it is still worth visiting and enjoying the spectacular nature.

Country: Georgia

Highlights: Plenty of history, old buildings to enjoy, and a large trail to pick your hiking spot on.

About Hiking Trail: The Transcaucasian trail in Georgia offers much more than just raw nature. It offers a historical journey through millennia by seeing old churches and where some of the first Europeans came from. The trail that's still under construction will cover more than 1,864 miles giving everyone what they prefer.

Country: Switzerland/Italy/France/Austria

Highlights: Over 100 miles of tracks to choose from, covers multiple countries, and multiple route difficulties.

About Hiking Trail: Climbing the roof of Europe is not for everyone. It has over 100 miles of tracks that go around the mountain's peak and finish on top of it. Covered in snow throughout the year, it's a true challenge.

However, you can choose more moderate options and go to the lower parts of the Alps and still get a similar experience. The top of the mountain is still the ultimate challenge, but if you're not fit for mountaineering, this option will still be great for you.

Country: France

Highlights: Located on an island, plenty of mountain backdrop views, and old towns and small lakes to explore.

About Hiking Trail: The island of Corsica holds great historical value for the French and the rest of Europe as well. Today, this rich island in the Mediterranean provides what might be the most exciting trail on the continent.

GR20 goes around the entire island and offers an unlimited experience for hikers and trekkers. A total of 111 miles of tracks provide days of fun and exploring. You'll see so many different things, from old towns to small lakes to meeting some of the most extraordinary people in the world.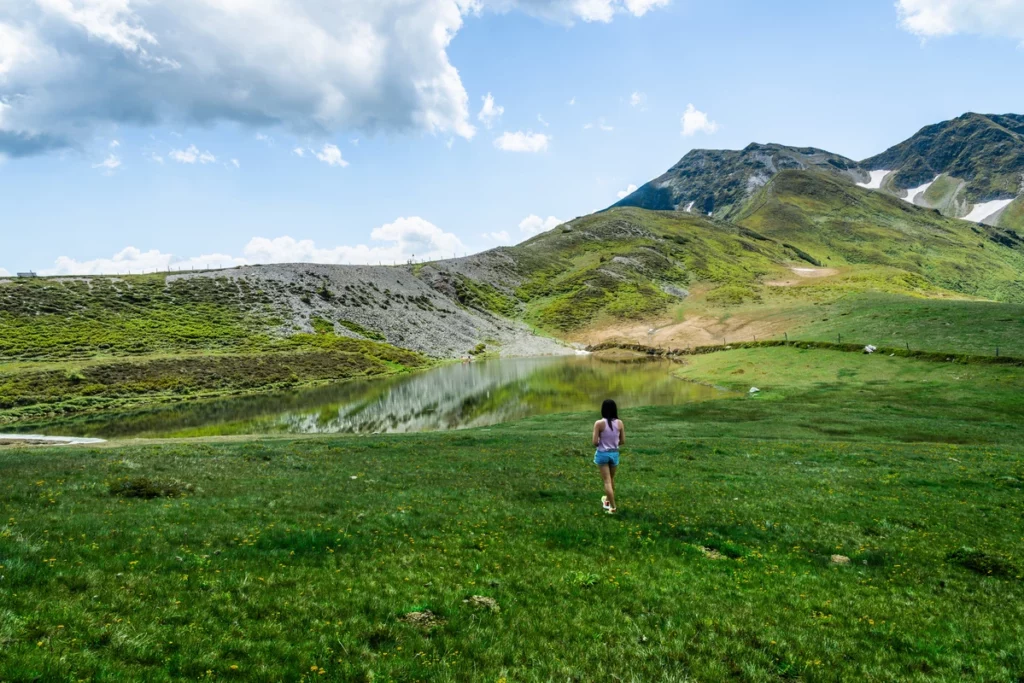 Country: Austria
Highlights: 10.5 miles of hiking, plenty of nature to enjoy, and lakes and rivers to explore.
About Hiking Trail: Austria lies on and around the Alps. It has some of the most spectacular nature in the entire world. A clean, green, and well-kept area that Austrians deeply love and protect. The hiking trail from Saalbach to Schmittenhöhe gives you 10.5 miles of raw nature joy.
You can finish the track in around six hours, during which you get to ride a gondola to the top station and continue exploring green meadows, mountain ridges, lakes, rivers, and whatnot.
Country: Tajikistan
Highlights: High altitudes, picturesque views, and multiple difficulty options for trails.
About Hiking Trail: The Pamir and Tien Shan mountains, so different and beautiful in their own way, have long been known to tourists and climbers from all over the world. The majestic, picturesque, and so diverse nature, convenient transport accessibility, flexible visa policies of countries, and sky-high altitudes over 7000 m give a lot of opportunities for the development of active recreation, mountain tourism and mountaineering here.
Both beginners and experienced tourists will find a suitable route in these mountains, since mountain hikes of various levels of complexity and duration are regularly organized here, hiking tours at different heights and terrain, tracks involving an escort team, and pack transport or using stationary tent camps.
Best Hiking Trails in Europe Conclusion
There is just something about hiking and being out in nature. Now picture hiking in some of the most beautiful places in the world with one of these top hikes in Europe, and that sense of being outdoors is just multiplied.
So start planning your trip to one of these amazing destinations, and get ready for the adventure of a lifetime.
Have you done any of these hikes? If so, please feel free to share your thoughts in the comments below.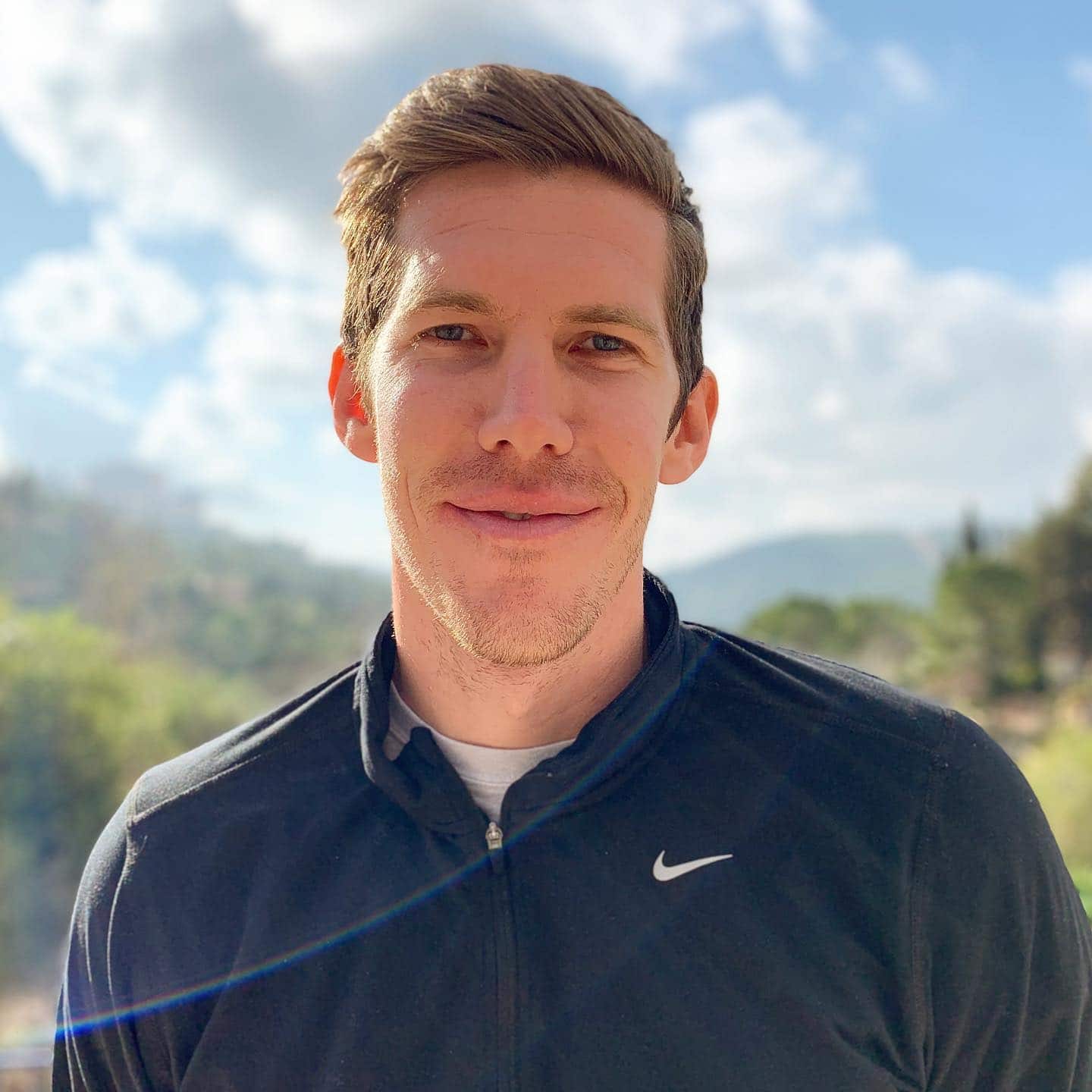 Kyle has a background in sports, fitness/health, and business. However, he also has a passion about researching all topics, and is dedicated to making lists that will help make your life easier.