Best Castles: The Top 25 List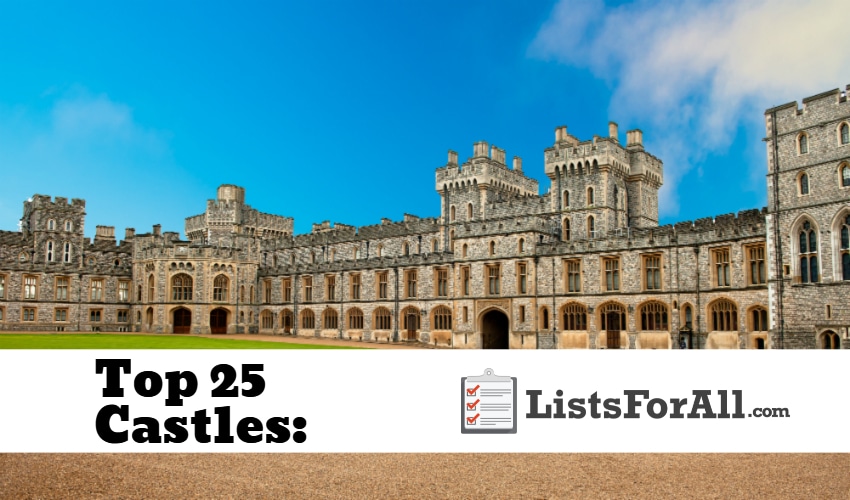 Castles: History, Beauty, and Strongholds
Castles are some of the most visited sites in the world. And no wonder, castles give us a glimpse of the past, and for a moment, the feeling of royalty. For this list of the best castles we have compiled fortresses of sovereignty from across the globe. While the styles and sizes of these castles differ, one thing remains the same – all of these castles are truly wondrous.
Read through our list of the best castles and before long you might just feel like royalty yourself! Planning a trip to see one of these great castles? Make sure you take advantage of our list of the best travel sites and best travel accessories to help plan and make sure that you have everything needed for your trip.
Top 25 Castles: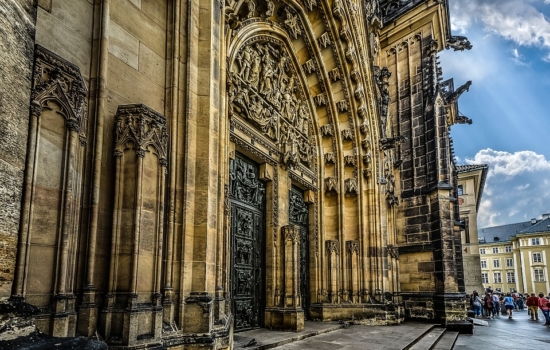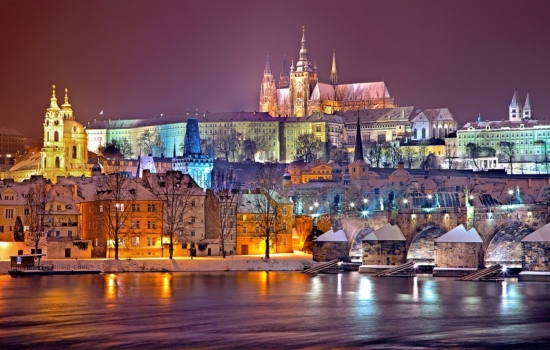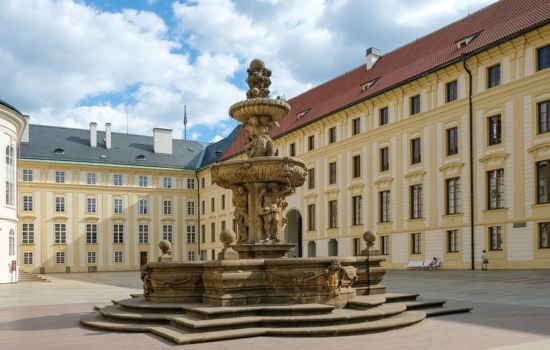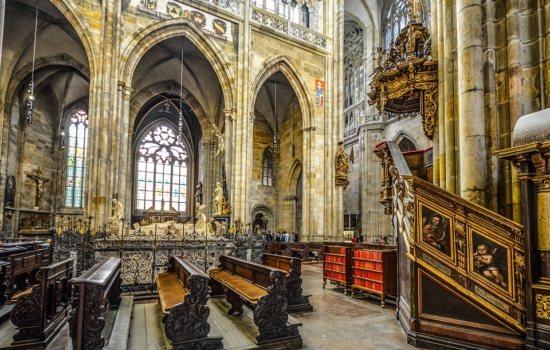 Prague Castle, Czech Republic 
The largest castle complex in the world, Prague Castle is almost 70,000 square meters. Featuring Roman and Gothic architecture, this UNESCO World Heritage site is a gigantic feast for the senses. Other features include the crown jewels, the changing of the guards, and a beautiful garden.
More Resources and Info: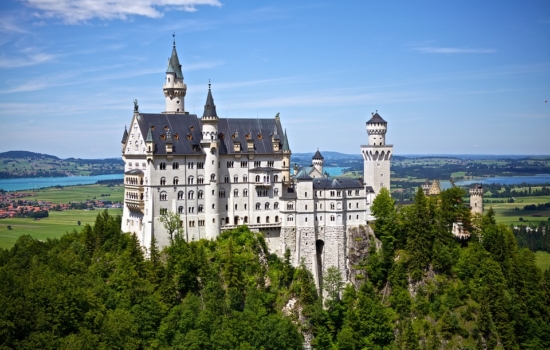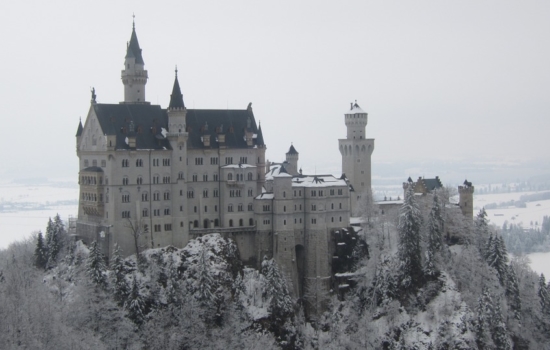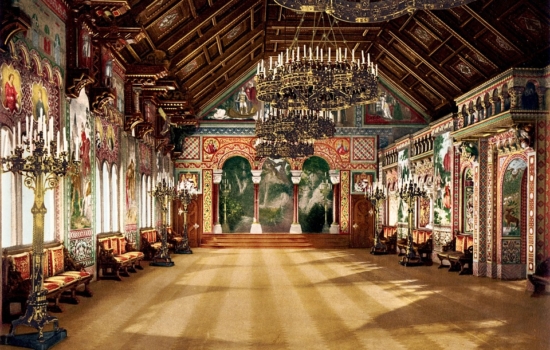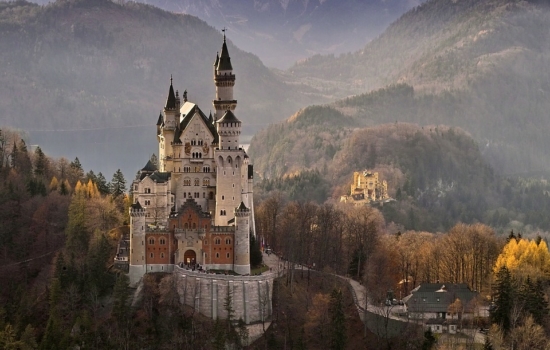 Neuschwanstein Castle, Germany 
As a model for Disney's Sleeping Beauty Castle, the iconic Neuschwanstein Castle is a fairy tale come true. Situated amongst rolling hills and mountains, the idyllic setting of Neuschwanstein Castle perfectly complements the limestone facade.
More Resources and Info: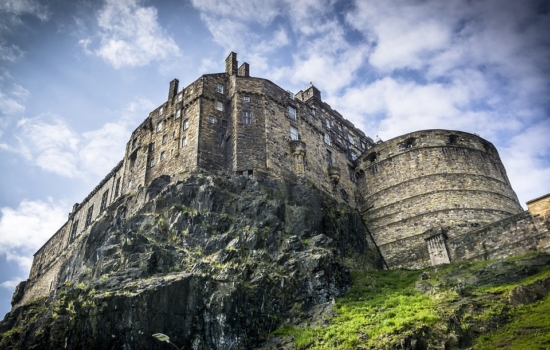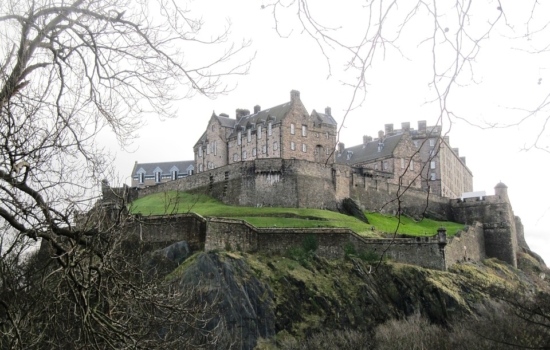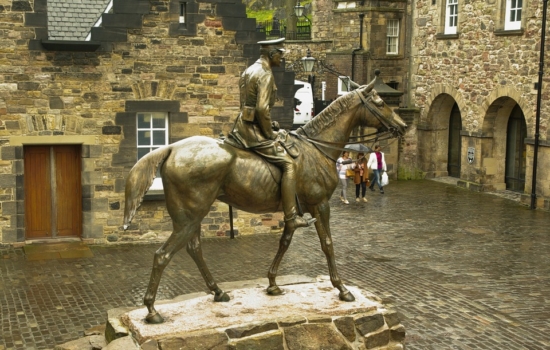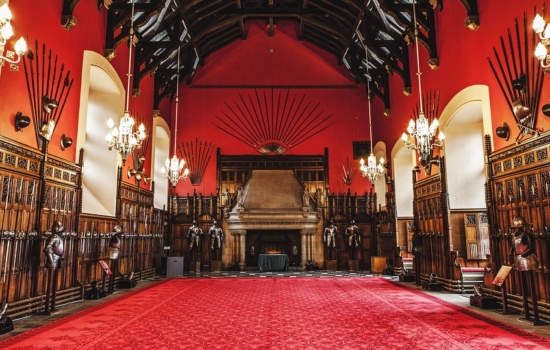 Edinburgh Castle, Ireland 
Home to Scotland's crown jewels, the Edinburgh Castle is situated on a cliff overlooking the historic city of Edinburgh. A variety of rooms and exhibits are spread out over the castle grounds, making it easy to spend the whole day at the castle. And, with the castle located at one end of the popular Royal Mile, visitors can easily walk from the castle to other popular Edinburgh sites.
More Resources and Info: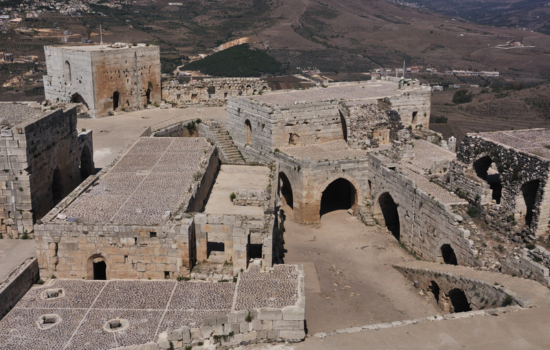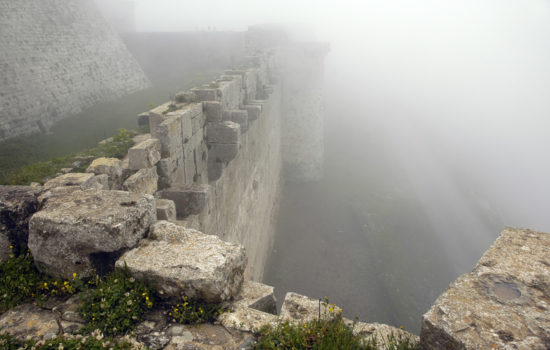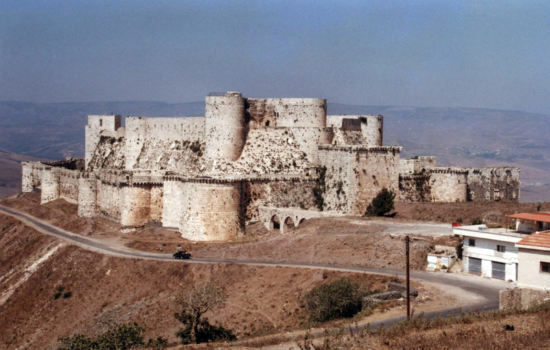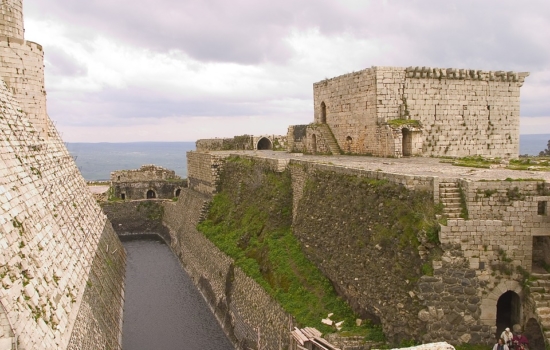 Crac des Chevaliers, Syria 
Located on a hill top with sweeping views of the surrounding area, the Crac des Chevaliers Castle is one of the best known and best-preserved Crusader castles. Finished in the 13th century, the castle was once described by Lawrence of Arabia as one of the most admirable castles in the world.
More Resources and Info: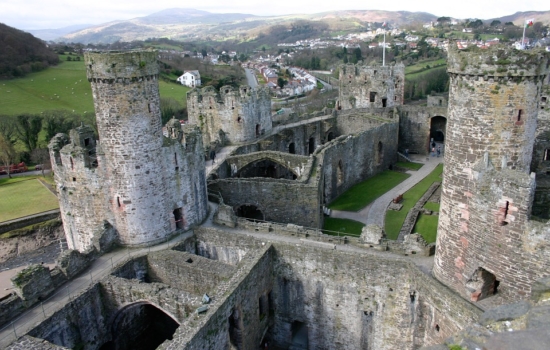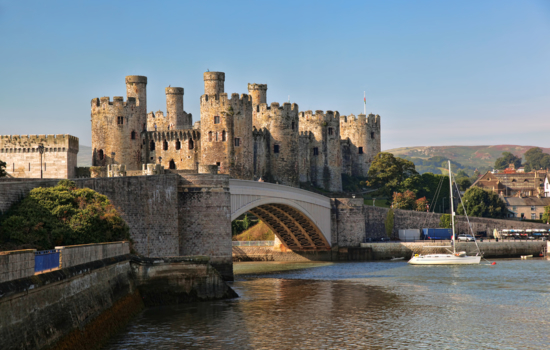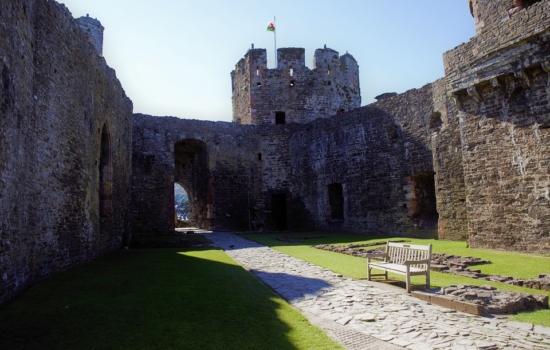 Conwy Castle, England
This 13th-century castle is still around from medieval times and shows why it was such a formidable defense over England's history. Conwy castle was constructed by English monarch Edward the First between 1283 and 1289. The castle is built on a natural forming rock which greatly added to the castles defenses during its use throughout history.
More Resources and Info: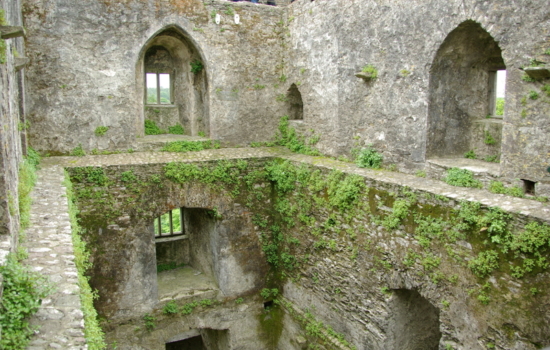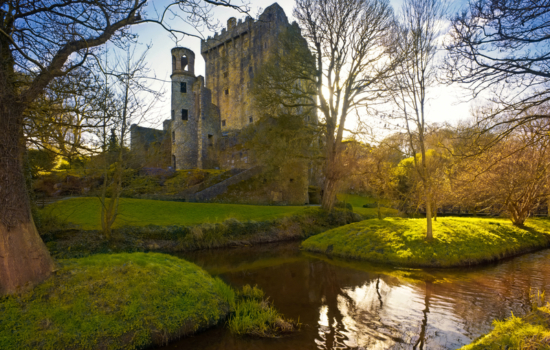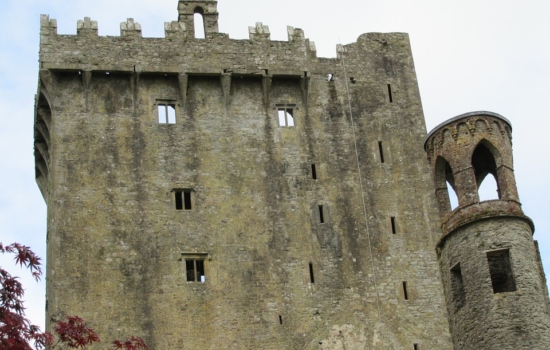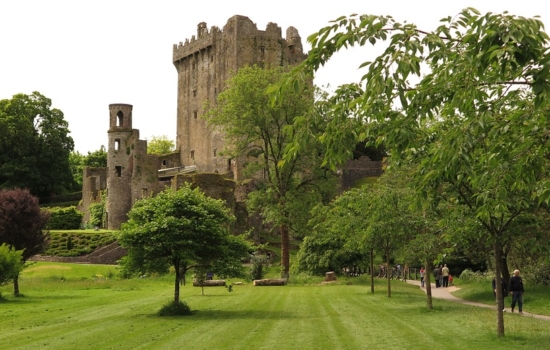 Blarney Castle, Ireland 
A medieval castle located close to Cork, Ireland, Blarney is perhaps best known for the Blarney Stone, a stone that is reputed to bestow eloquence on all who kiss her. However, the Blarney Stone is not all the castle offers – the gardens and rock that are a part of the castle grounds are equally impressive and well worth the time to explore.
More Resources and Info: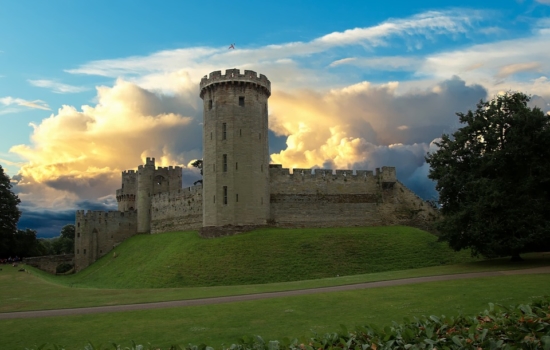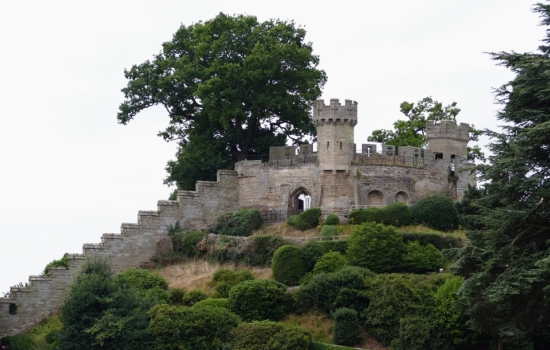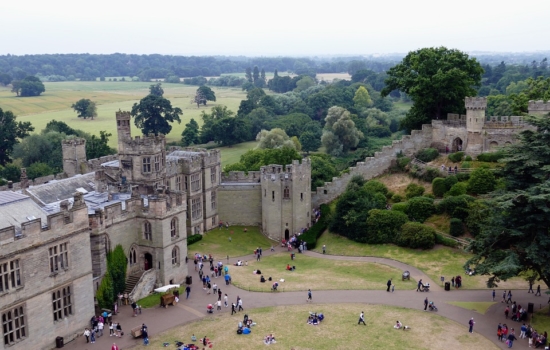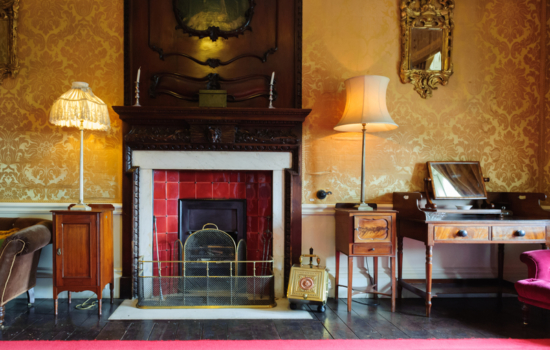 Warwick Castle, England
Being attacked and besieged over the centuries, Warwick Castle has endured and is still alive and well today. Over the last 10 years over 6,000,000 pounds as been used to restore the castle as well, so you can really expect a great trip when going to visit. This castle has a rich history that grows right along with England's storied past. It is worth a visit not only for the beauty of the castle, but also for the rich history behind it.
More Resources and Info: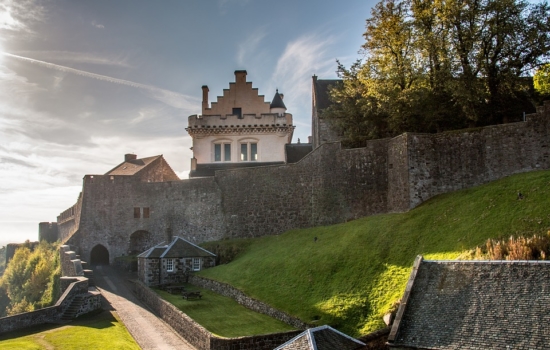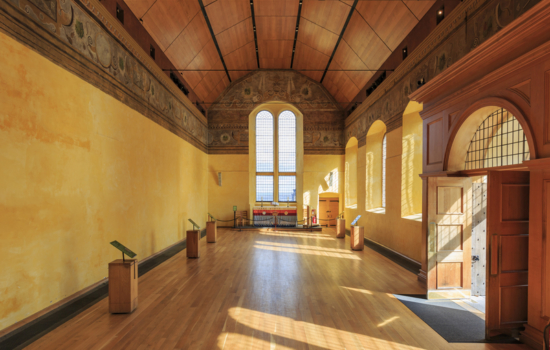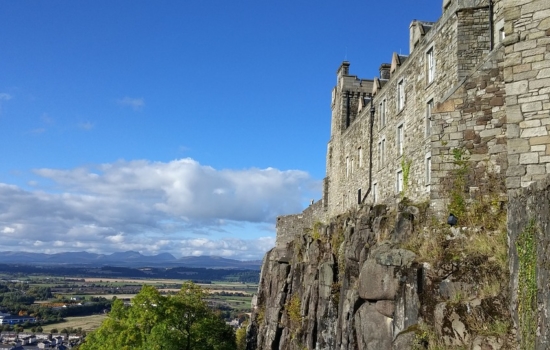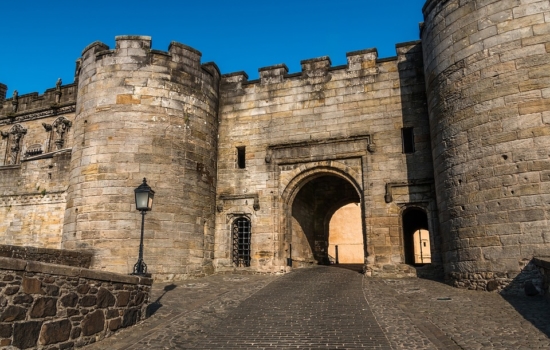 Stirling Castle, Scotland 
A key stronghold to the kingdom of Scotland over the centuries, it's current day status is one of the top, must-see places in Scotland. With so many famous people in history using this castle at some point (Mary Queen of Scots, James VI, James I, etc.) it is worth visiting simply for the history. Stirling Castle is a must see on this list of the best castles.
More Resources and Info: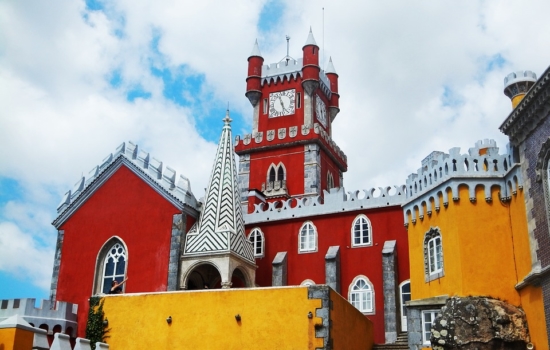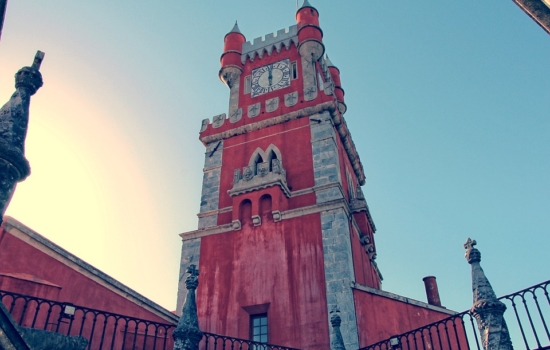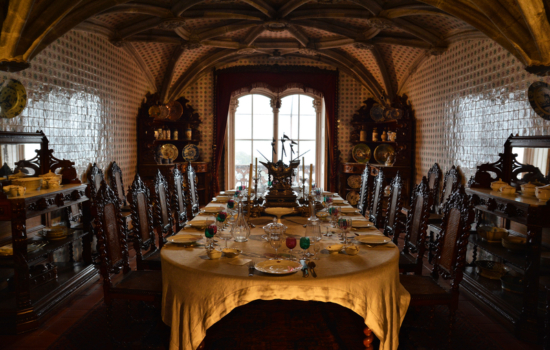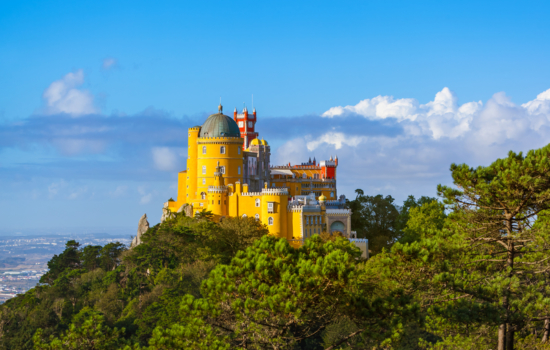 Pena Palace, Portugal
Located in Portugal, Pena Palace comes with breathtaking views inside and out. Technically labeled a "palace," we thought it still deserved a spot on this list. It is located on the top of Serra de Sintra and can be seen from miles around. Almost completely destroyed in 1775 by an earthquake, Pena Palace was rebuilt by King consort Fernando II in the 19th century. This palace/castle is a must see if ever in Portugal.
More Resources and Info: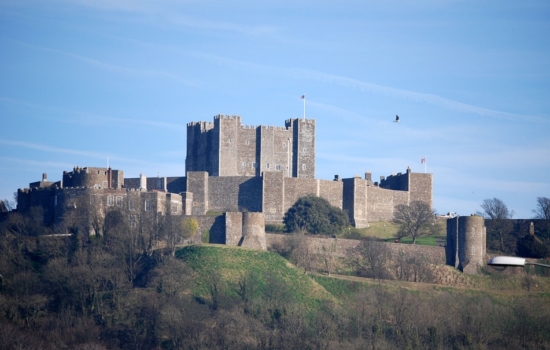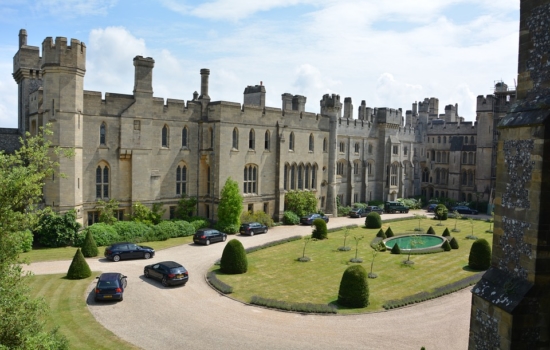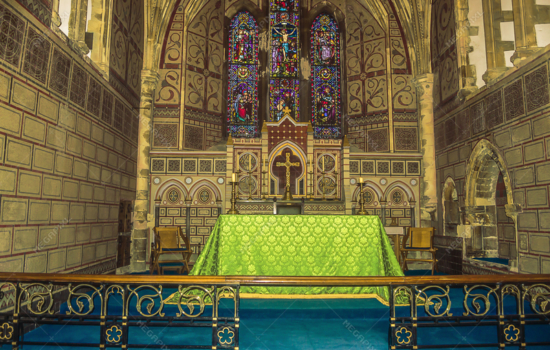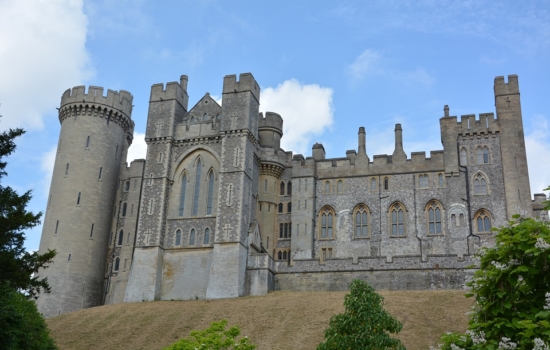 Dover Castle, England
Dover Castle is known as the "Key to England" because it has been the nation of England's first line of defense for so many years. This medieval castle is going to allow you to step back into time and see the inside of a royal medeival palace. There is also secret wartime tunnels that you can spend time exploring as well.
More Resources and Info: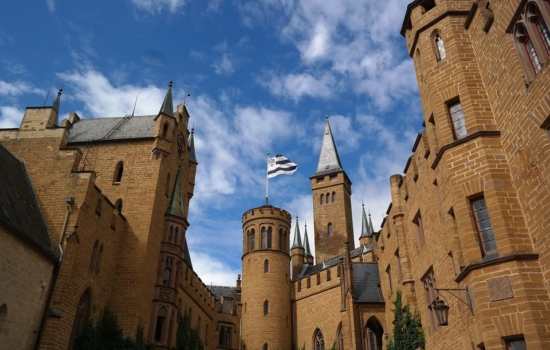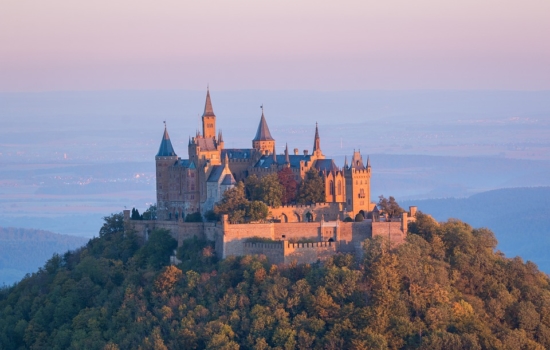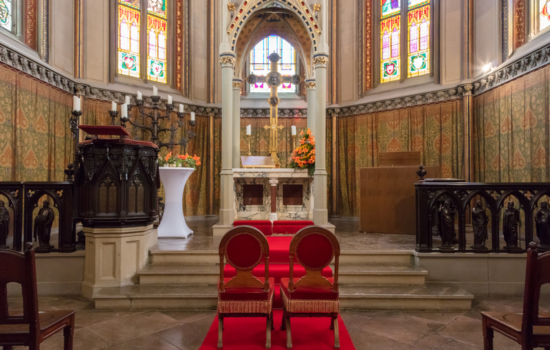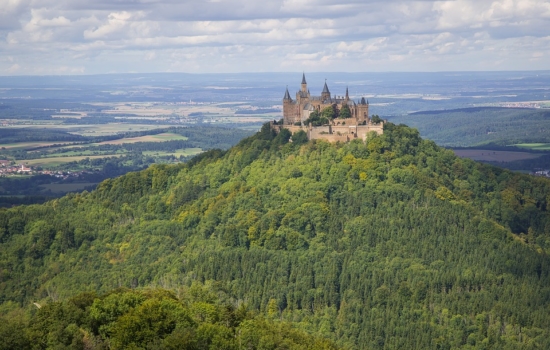 Hohenzollern Castle, Germany
Hohenzollern Castle has seen it's changes over the centuries. It has been damaged, restored, and filled with different occupiers. Currently today though it sits as one the best castles in Germany and the world. Hohenzollern Castle sits on top of Mount Hohenzollern and can be seen from all around the surrounding area. The view inside the castle is equally impressive as you are able to see priceless pieces and beautiful castle rooms.
More Resources and Info: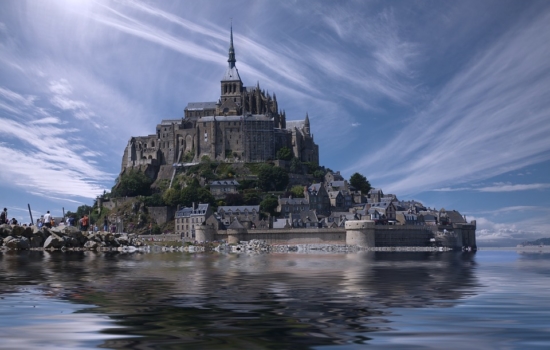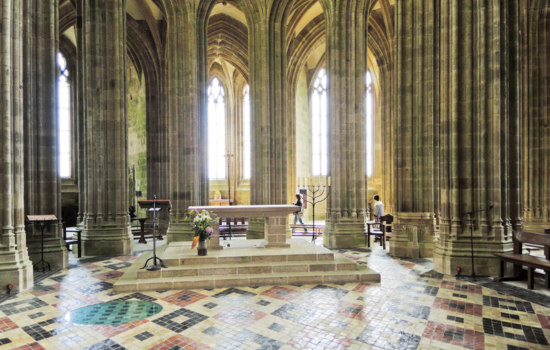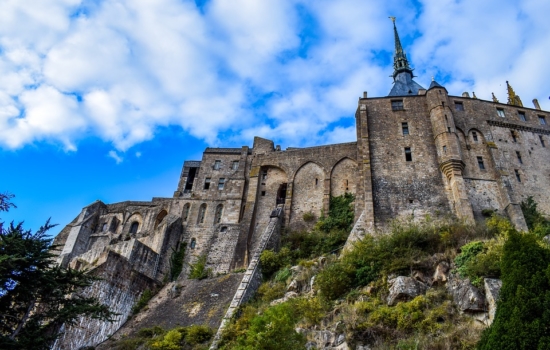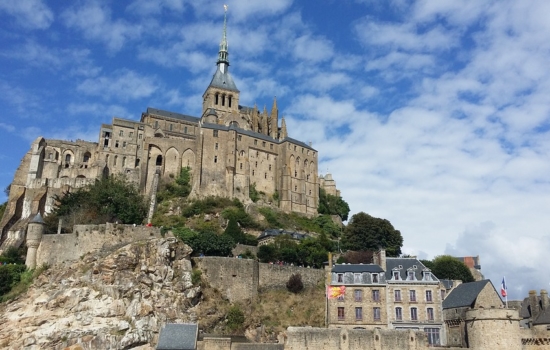 Mont Saint Michel, France
Starting in 709 as a small church, Mont Saint Michel has morphed into a castle and the beautiful structure that it is today. The castle consists of a central abbey that was fitted with walls and other defenses in the 14th century during the 100 Years War. And, at one point it was also converted into a prison during the French Revolution. It was finally restored in the 19th century and stands as a UNESCO world heritage location today.
More Resources and Info: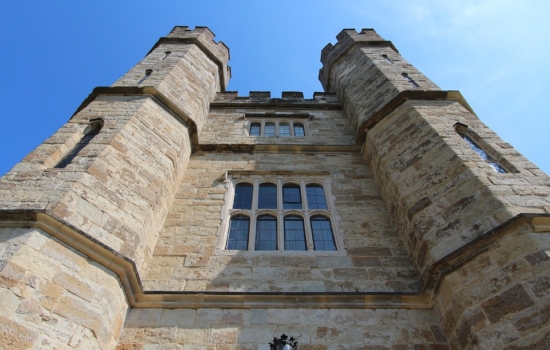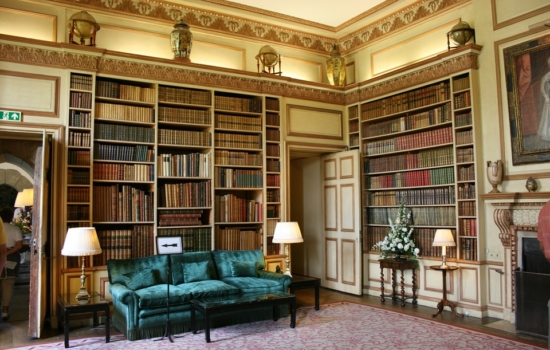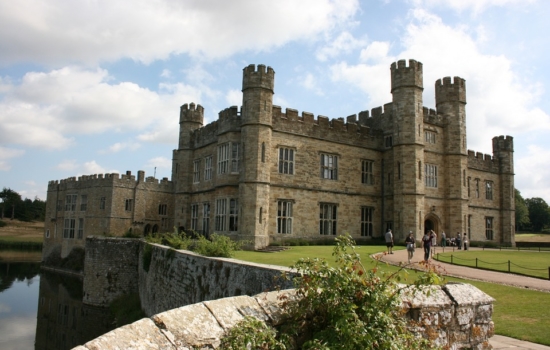 Leeds Castle, England 
Leeds castle has been coined "the loveliest castle in the world" due to its beautiful interior and it's immaculately kept lawns and gardens. The castle's last last interior update was in the 1920's and 30's and is filled with elegant tapestries, furniture, and porcelain pieces. You can purchase tickets to tour Leeds Castle, and the tickets are good for up to one year. So if you are local, this a great way to get your money's worth.
More Resources and Info: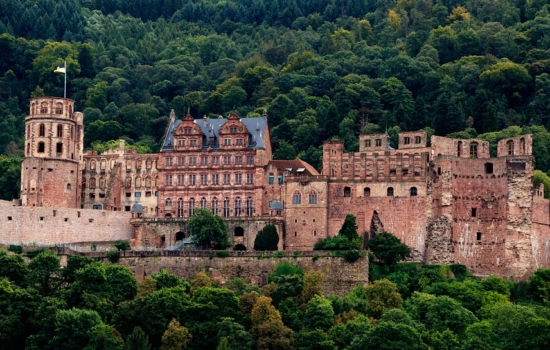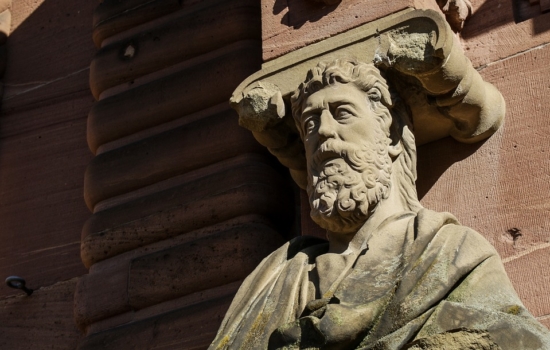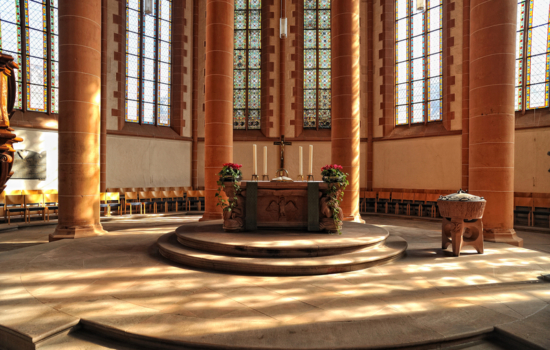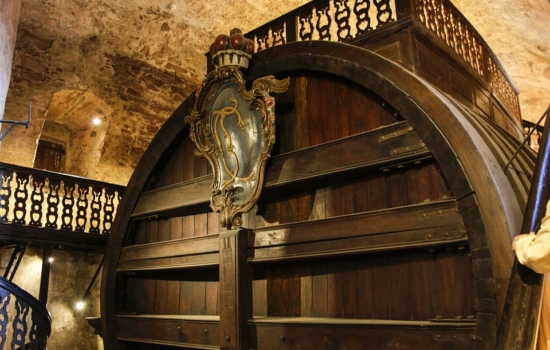 Heidelberg Castle, Germany
In the 17th century Heidelberg Castle/Palace was celebrated as "8th wonder of the world." And although time has taken it's toll on the castle, it is still one of the most beautiful castles in the world. Elaborate sculpted figures line the outside of the palace, and the detail of the exterior is worth studying all by itself. The interior and gardens though are what you are really going to be drawn to as you fall in love with Heidelberg Castle.
More Resources and Info: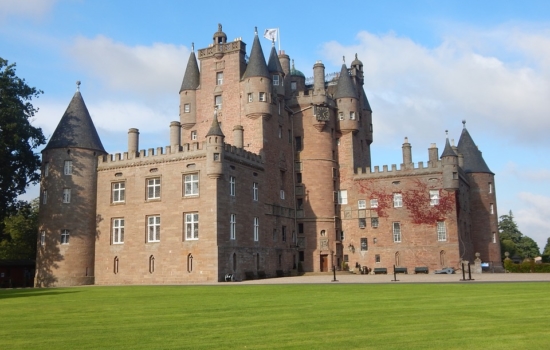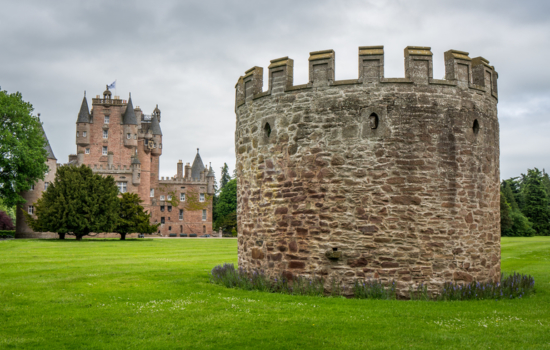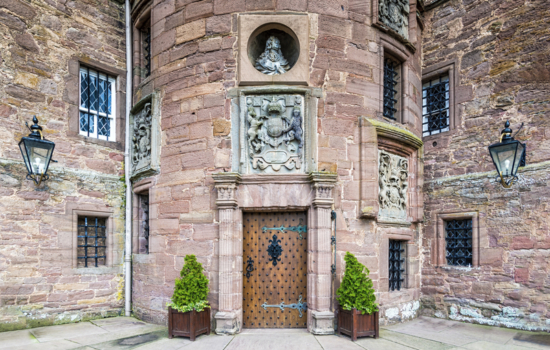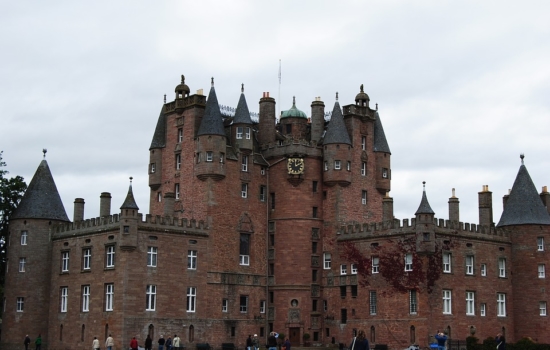 Glamis Castle, Scotland
Glamis today looks more like a French Chateau than a medieval fortress, but don't let it's more "modern look" take away from the history that this old castle boasts. This Scotland castle has a very interesting history, making this castle worth the visit just from a historical perspective. It also has some more recent history as well though with it being Queen Elizabeth's childhood home and Princess Margaret's birthplace.
More Resources and Info: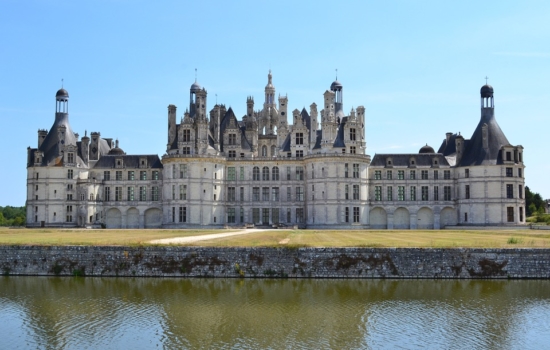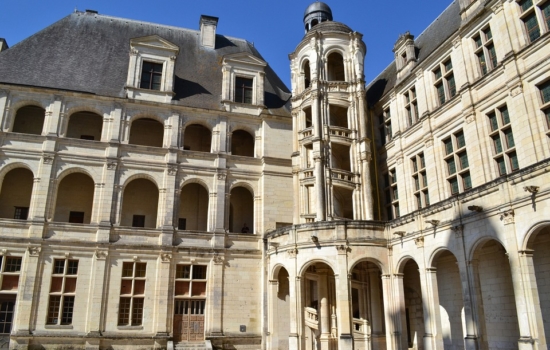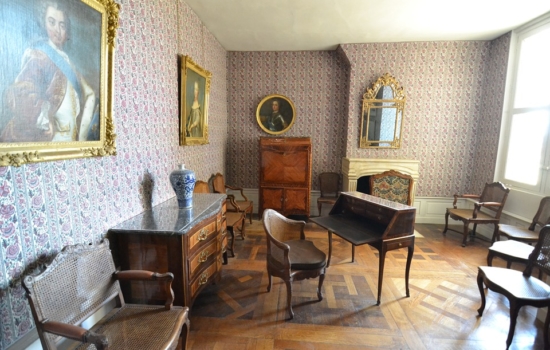 Château de Chambord, France
With picturesque gardens and architecture, it would have been very difficult for us to leave the Château de Chambord of our list of the best castles. You will really be able to appreciate the elegant design and beauty of this castle. Matching it's breathtaking views is a history that will help you appreciate the castle and grounds from a historical perspective as well.
More Resources and Info: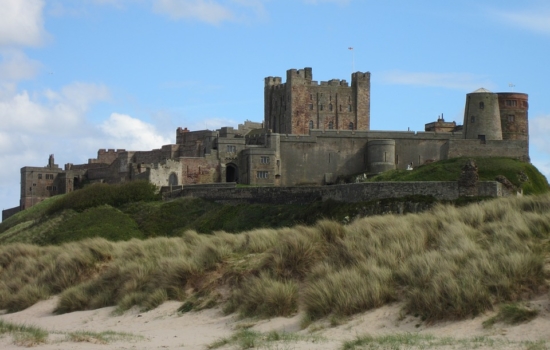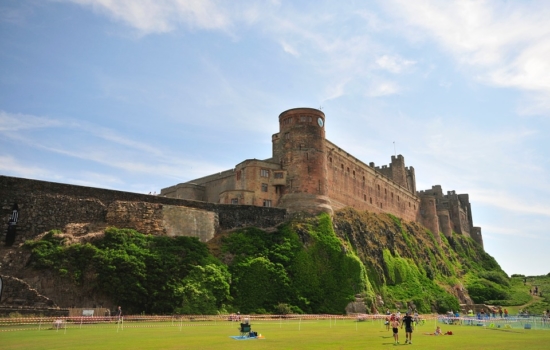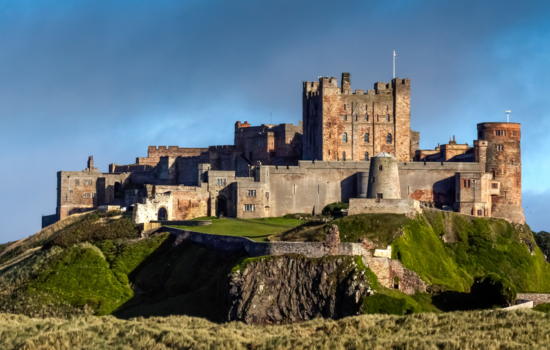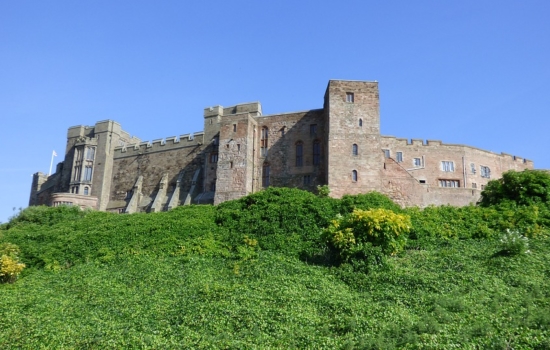 Bamburgh Castle, England
Known as the "Royal seat to the kings of Northumbria." Bamburgh castle is full of history going back to England's first days, and the days before they were unified as a whole country. This castle was a fortress in centuries past, and is now a place that allows you to step back into time. This isn't the most luxurious castle on this list, but it won't take you long to appreciate the structure and formidable presence that this castle represented so many years ago.
More Resources and Info: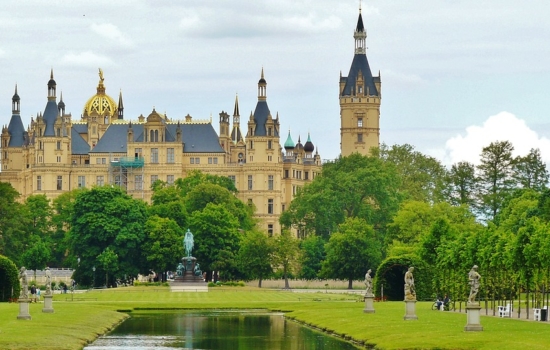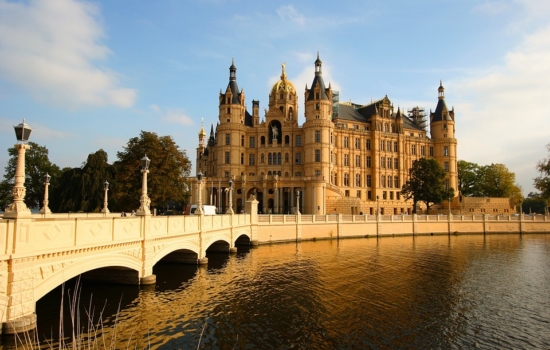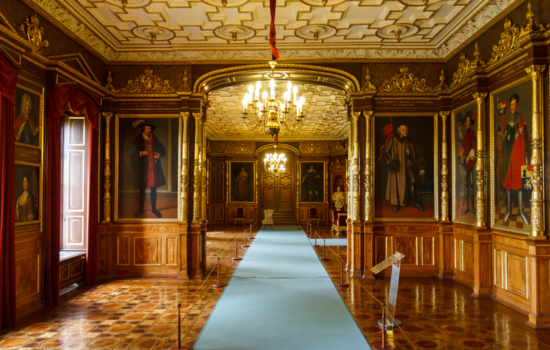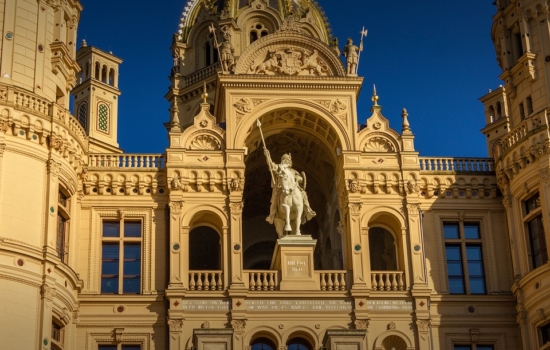 Schwerin Castle, Germany 
With 653 opulent and exquisite rooms, the Schwerin Castle is pure luxury. Add in the idyllic island setting and baroque gardens that surround the castle, and you will quickly forget that you are not royalty. If you are in Germany or planning a trip to Germany, Schwerin Castle needs to be on your travel itinerary.
More Resources and Info: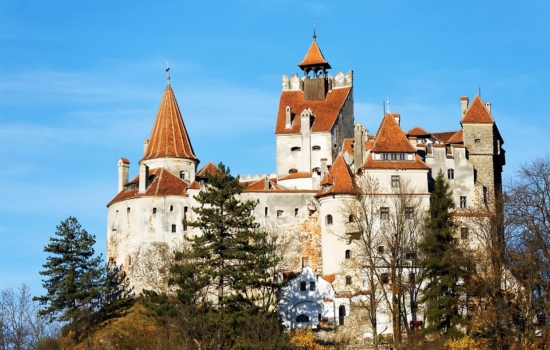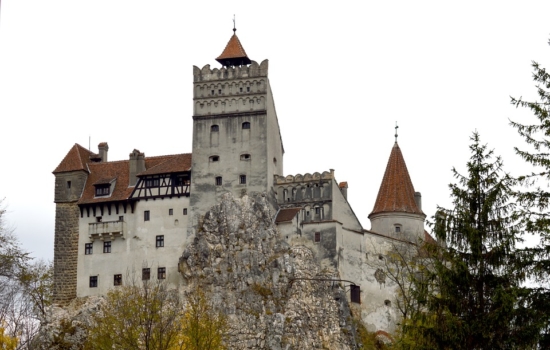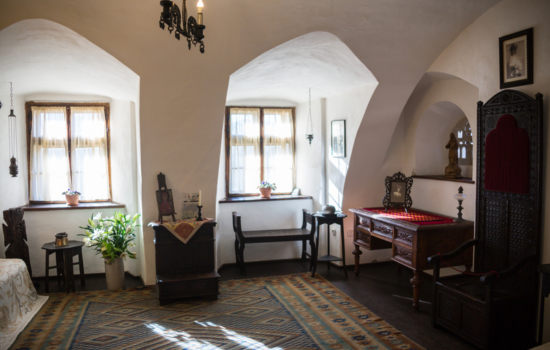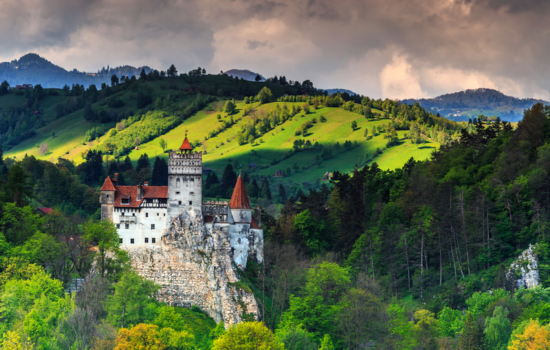 Bran Castle, Romania  
While both a medieval fortress and a royal residence, Bran Castle is perhaps best known as the setting for Bran Stoker's Dracula, despite Stoker never having visited the castle. This misty mountain-top castle commands supreme views of the surrounding countryside, and the myth of Count Dracula lends an air of intrigue to the castle.
More Resources and Info: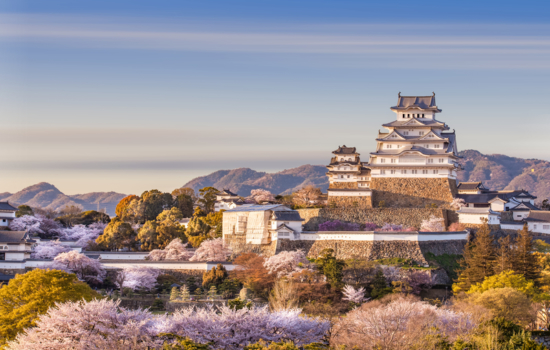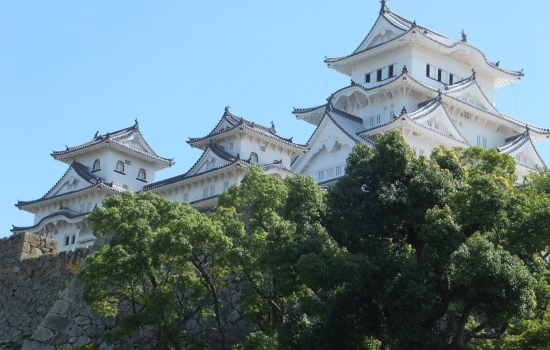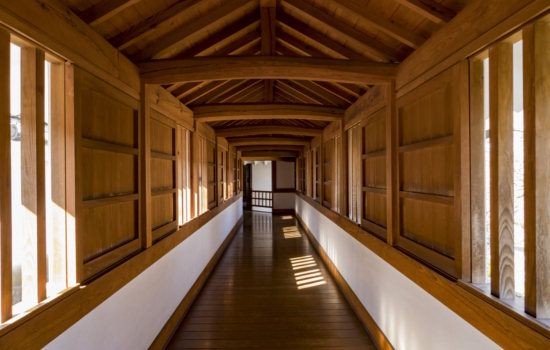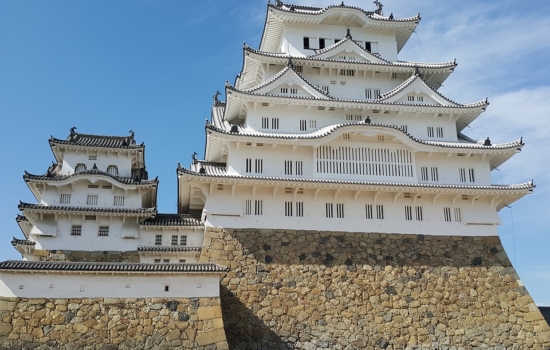 Himeji Castle, Japan 
Recently reopened after an extensive roofing renovation, the Himeji Castle is just a short drive from Kobe. Nicknamed the White Heron because of its white plaster walls, the 400 plus year old Himeji Castle is a must see while in Japan.
More Resources and Info: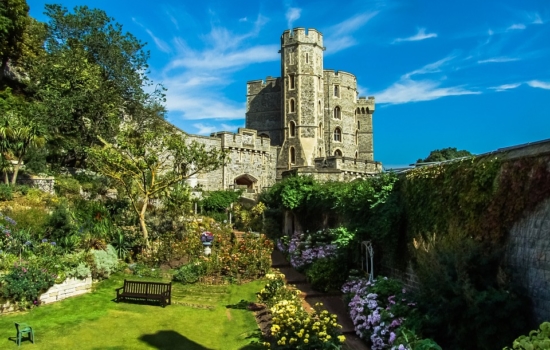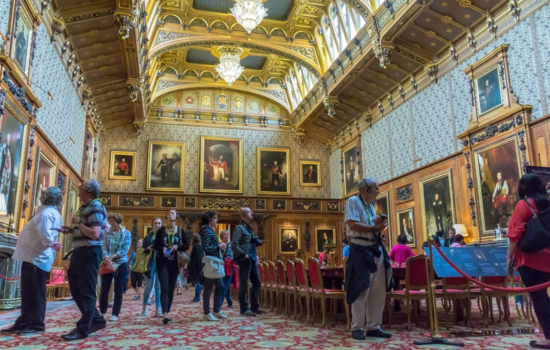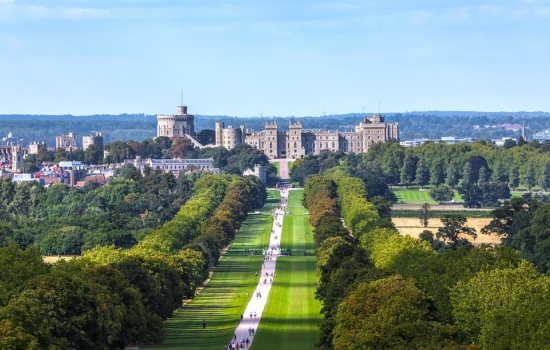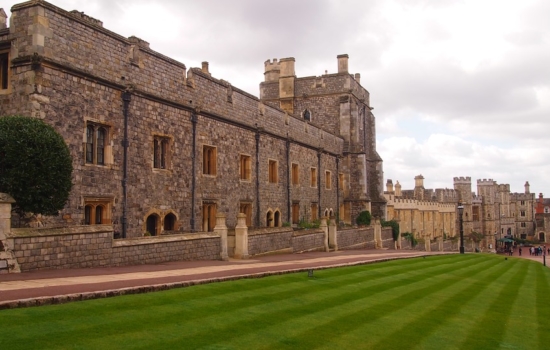 Windsor Castle, England 
Home to the Queen of England, Windsor Castle is the largest and oldest occupied castle in the world. The castle complex also features the well-known St. George's Chapel (the burial place of ten monarchs) and the Drawings Gallery which features changing exhibitions from the Royal Collection.
More Resources and Info: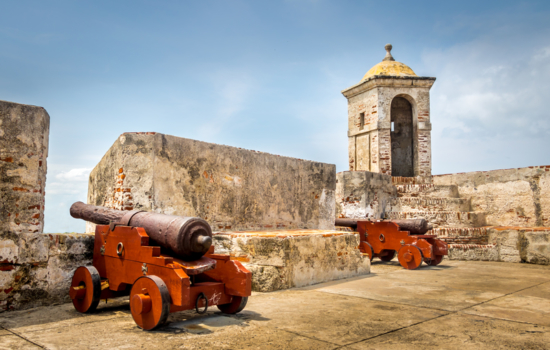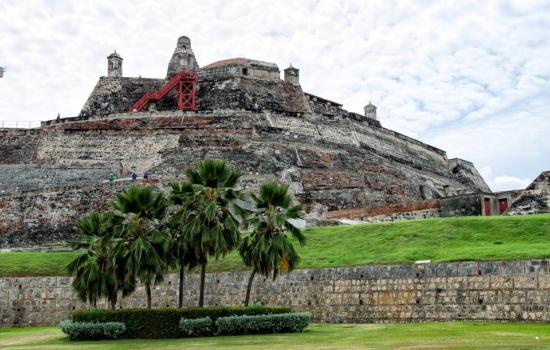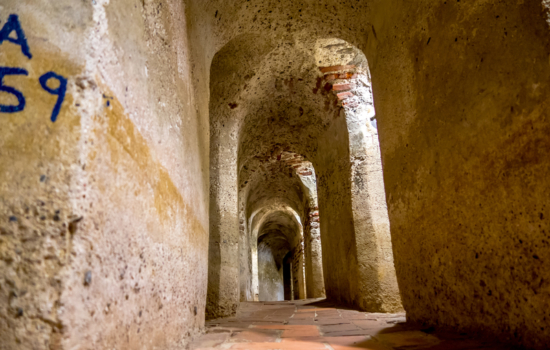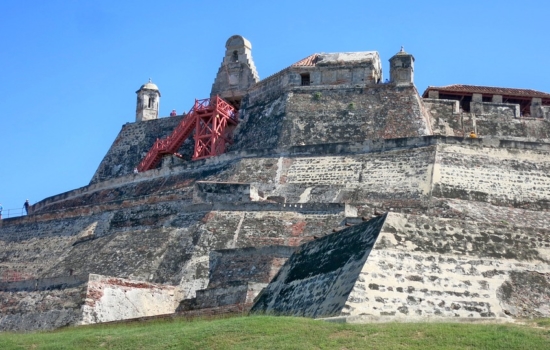 San Felipe Castle, Columbia 
Although more fortress than castle, the San Felipe Castle is still an impressive building. Finished in the 18th century, the castle features a maze of tunnels – some tunnels are even lit for tourists to explore.
More Resources and Info: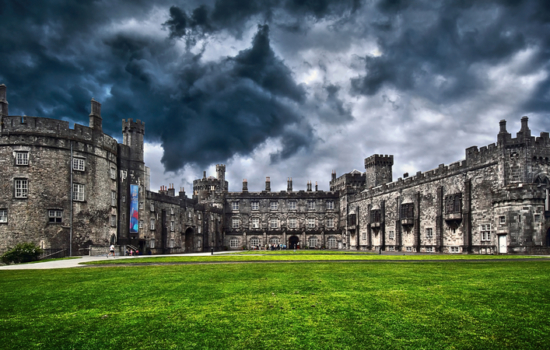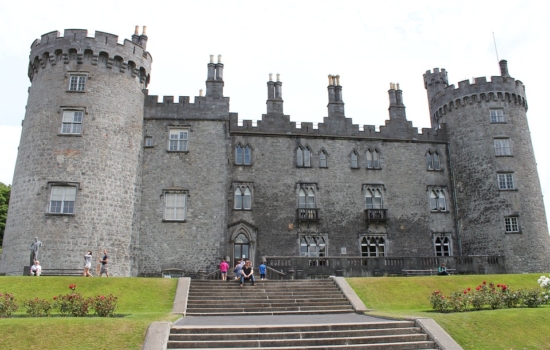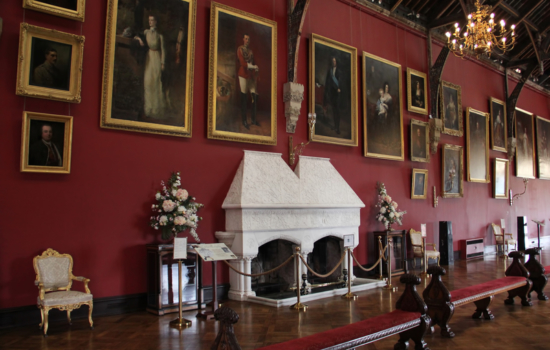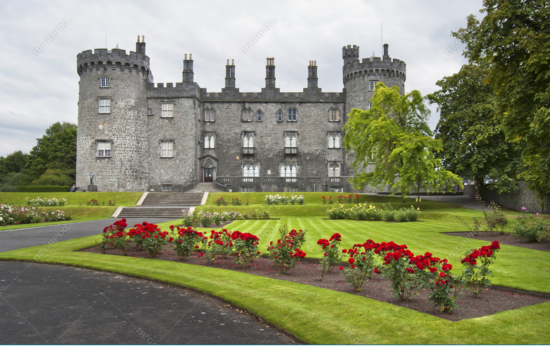 Kilkenny Castle, Ireland 
Probably a wooden structure to begin with, the current stone structure of the Kilkenny Castle was completed in the 13th century. Today, three of the castle's original four towers survived and the castle is a popular tourist attraction in the summer time.
More Resources and Info: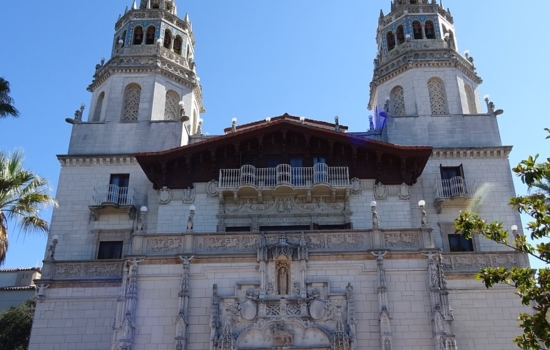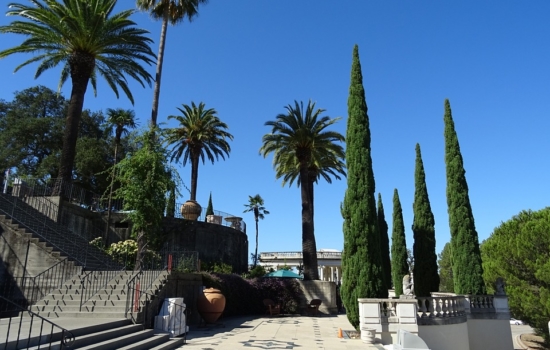 Hearst Castle, California 
Built by media magnate William Hearst, the Hearst Castle is located on the California coast and showcases sweeping views of the Pacific Ocean. Boasting a 127 acre hilltop complex of buildings, the main building, AKA Hearst Castle, is part museum, part opulent luxury.
More Resources and Info: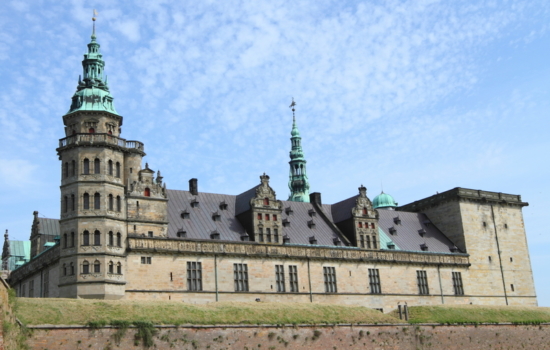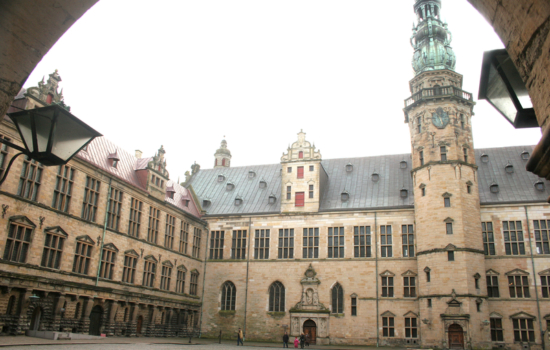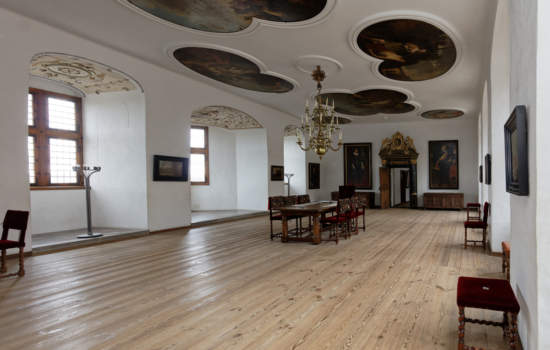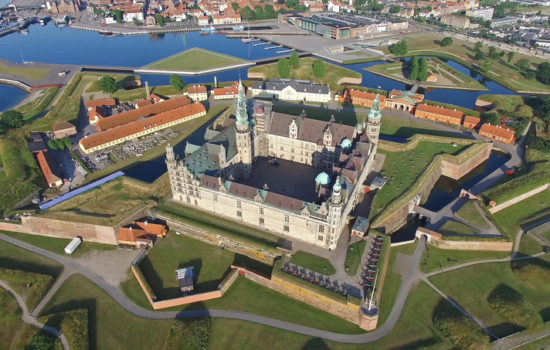 Kronborg Castle, Denmark 
The setting for Shakespeare's Hamlet, Kronborg Castle is located in the idyllic town of Helsingor, Denmark. Although the interior and grounds are open for exploration, perhaps the best part of Kronberg is the labyrinth of casemates the castle boasts.
More Resources and Info:
Best Castles Conclusion
Castles are some of the most amazing man made things on the planet, and the fact that some of them are hundreds of years old and still around today make them even that much more awesome.
Our hope is that this list of the best castles will help to get your interest perked and hopefully inspire you to add a few more must see places to your bucket list!
Have you been to one of these castles? Let us know your thoughts in the comments below.