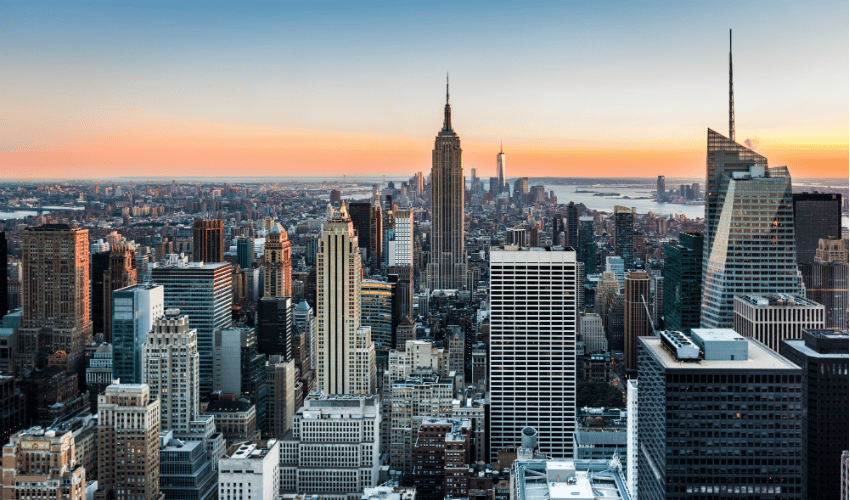 New York City is a mecca for museum enthusiasts. From art to history to transportation, New York City museums will keep you busy for days. While it was extremely difficult, in this list of the best museums in NYC, we detail ten must-see museums.
Of course, beyond our ten picks there are a number of other noteworthy museums in NYC. So, next time you are in NYC, lace up your walking shoes and hit as many museums as you can! If you need help planning a trip to NYC make sure that you head over to our list of the best travel sites.
List of the Best Museums in NYC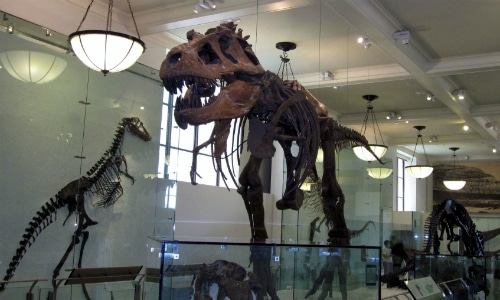 American Museum of Natural History 
From the popular dinosaur exhibit to the 429 seat planetarium, the American Museum of Natural History showcases an impressive array of exhibits. At $25 for adults, $19 for students and seniors, and $14.50 for kids, the museum is a little pricey, but the sheer quantity of exhibits on display make the money spent worthwhile.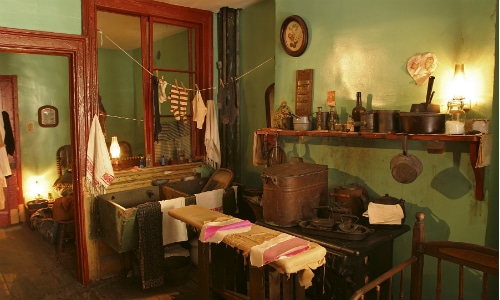 Tenement Museum 
Housed in a five-story walkup from the 1860s, the Tenement Museum highlights the stories of the 7000 immigrants who once called the walkup home. Inside the expertly restored rooms costumed interpreters act as residents, lending an authentic touch. Walking tours around the area also allow visitors to see the influence of immigrants on the Lower East Side.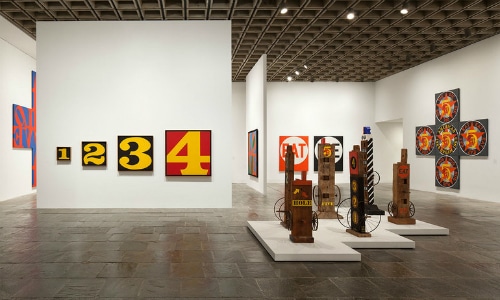 Whitney Museum of American Art
The legacy of Gertrude Vanderbilt Whitney, the Whitney Museum of American Art opened in 1931 with more than 600 works of American artists from Gertrude's personal collection. Today, the museum houses over 20,000 works from the 20th and 21st centuries by more than 3,000 artists from across the United States. If American art is what you are after, the Whitney is the place to be.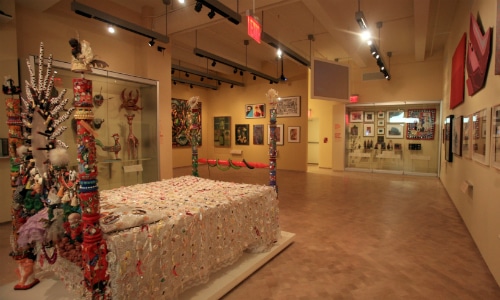 El Museo del Barrio
With a permanent collection of Latin American, Caribbean, and Latino art spanning more than 800 years, El Barrio celebrates and promotes Latino culture. Traditional arts, 20th-century drawings, paintings, sculptures, photography, and films are just some of El Barrio's offerings, making it the place to be for all things Latino related.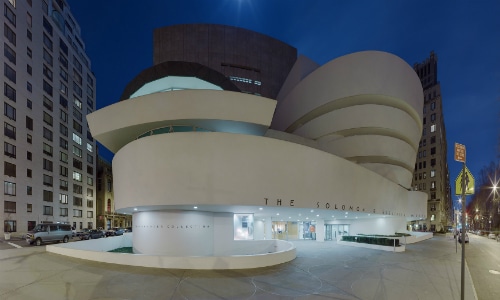 Guggenheim Museum 
Designed by Frank Lloyd Wright, the famous Guggenheim Museum showcases art from the 20th century and beyond. In addition to exhibits, the museum also offers artist lectures, performances and film screenings, classes, and daily educational tours.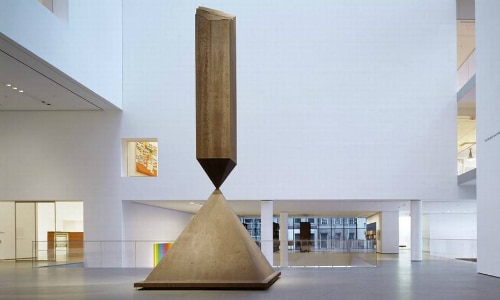 Museum of Modern Art 
Featuring all things modern, the MoMA holds an impressive collection of paintings (think Warhol, Picasso, and Matisse) sculpture, and film. The Museum of Modern Art also boasts a Michelin starred restaurant and regularly scheduled events and activities for the whole family, making MoMA a great choice for families.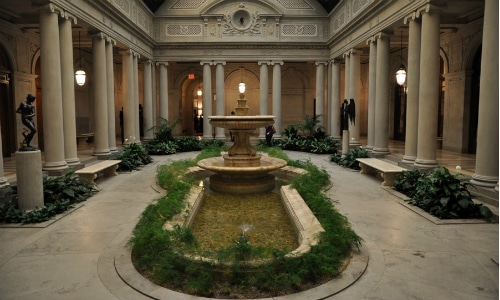 Frick Collection 
Housed in the former mansion of Carnegie partner Henry Clay Frick, the Frick Collection displays a sophisticated collection of mostly European art, including works from Rembrandt, Vermeer, and Goya. Adding to the sophistication, the exhibits are tastefully displayed throughout the mansion's rooms and halls.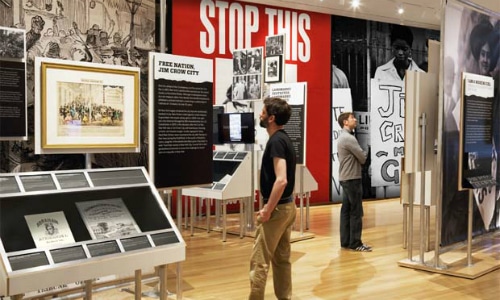 Museum of the City of New York 
Featuring over 750,000 artifacts from New York's storied past; the Museum of the City of New York connects the past, present, and future of New York. Artifacts include original Broadway theatre scripts and art by artists like Marcel Duchamp.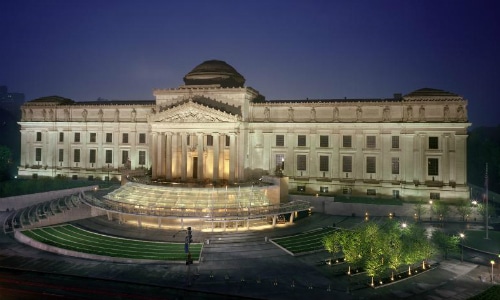 Brooklyn Museum 
The second largest museum in NYC, the Brooklyn Museum showcases everything from ancient Egyptian pieces to modern art. The museum is also known for its high-quality temporary exhibits, including exhibits from Jean Paul Gaultier and Keith Haring.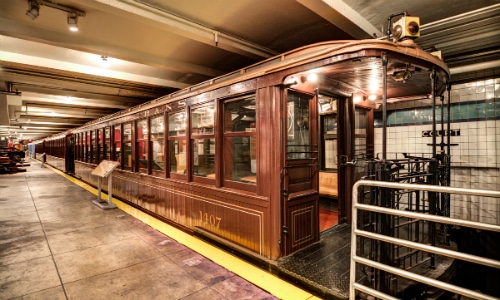 New York Transit Museum 
Focusing exclusively on urban public transportation history, the New York Transit Museum is housed in a 1936 subway station in downtown Brooklyn. Exhibits include antique subway cars and control rooms, as well as child-sized taxi cars, trolley cars, and buses. At just $7, the admission is definitely worthwhile.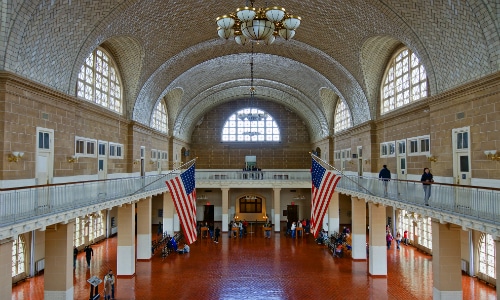 Ellis Island Immigration Museum 
With approximately 12 million steerage and immigrant steamship passengers passing through Ellis Island during the late 19th and early 20th century, Ellis Island is steeped in history. Today, Ellis Island has been transformed into a museum that educates visitors about the immigrant experience. The Ellis Island Immigration Museum also houses the American Family Immigration History Center which contains a database of manifests for Ellis Island and the Port of New York, allowing visitors to research their past.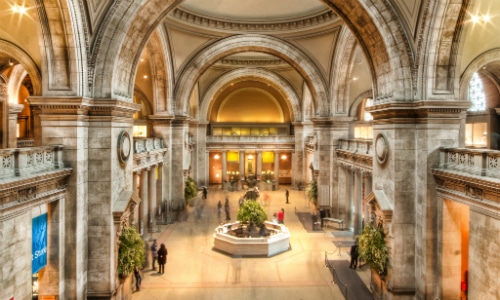 Metropolitan Museum of Art 
No visit to NYC is complete without visiting the Met. With over 2 million pieces of art from around the world, the Metropolitan Museum of Art is truly impressive. Upcoming exhibits include Van Gogh's Irises and Roses, as well as masterpieces of Chinese paintings.
Best Museums in NYC Conclusion
Planning a trip to NYC and not taking in at least one or twoo of the world class museums almost seems criminal. The greatest city in the world also has some of the greatest museums in the world.
With this list we obviously wanted to include the best museums in NYC, but we also wanted to include some good diversity for you to choose from. Not every museum is gong to peek your interest, but we are sure that at least a couple of these will grab your attention.
Let us know how your museum visits went. We would love to hear your feedback in the comments below.