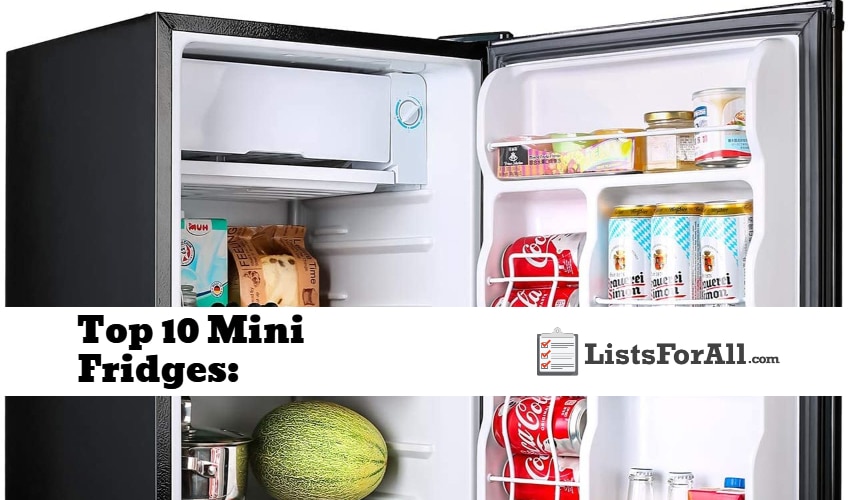 Best Mini Fridges: Finding the Perfect Mini Fridge for You
Whether it is because of limited space or something else, sometimes a mini fridge is the best route. But it all starts with finding the right option for you, and that is where this list of the best mini fridges comes into play.
With this list of the best mini fridges, you can find the perfect option for you and your dorm room, office, man cave, garage, etc. And while they are small, with the right mini-fridge, you will still have plenty of space for all the necessities.
And even though "mini" is in the description, many of these fridges can hold a surprising amount of items. This will allow you to enjoy your favorite drinks and snacks anytime. Also, many of these fridges are energy-efficient and very green-friendly, which will help you save money on your energy bill.
Along with having plenty of storage room and being energy efficient, this list of the best mini fridges has a number of stylish options to choose from. With multiple design options available, you can find a mini-fridge that will complement the rest of your home decor or maybe even be the focal point of a room. So start looking through this list of the top mini-fridges and find the perfect option for you.
Top 10 Mini Fridges:
Price: $160.00
Highlights: A contemporary style mini-fridge, low-energy consuming compressor, and a freezer compartment.
About Mini Fridge: This RCA mini-fridge offers a lot for offices, homes, and dorm rooms. Firstly, it is stylish and compact, with a reversible door for maximum storage. Secondly, it has an adjustable thermostat and lever to keep food and drinks cool, even in hot weather.
Thirdly, it features an internal freezer for more dynamic use in all spaces. Finally, this model comes in eight color options! It is no surprise that with all of these features, this RCA mini fridge is one of the best small refrigerators available.
Price: $49.99
Highlights: 100% environmentally friendly, incredibly compact mini-fridge, offers a lightweight cooling solution, and comes with multiple power plug options.
About Mini Fridge: The Cooluli Classic is one of the best mini refrigerators for small spaces. It weighs no more than 4lbs. and can fit in a car, on a desk, or unnoticed in a dorm room. You can chill food and drinks inside or keep beauty products and creams fresh in hot weather.
Moreover, Coooluli makes this model with a unique semiconductor operation that is soundless and energy-efficient. Even better is its multiple power plug options, with AC, DC, and USB connection cords included. All of this combines to make this one of the best mini fridges out on the market today.
Price: $219.99
Highlights: This mini fridge is one of the best mini fridges for beverage storage, featuring horizontal racking, frost-free cooling, and quiet operation.
About Mini Fridge: Enhance your home or office with this Antarctic Stars mini-refrigerator that is designed for wine, beer, and beverage storage. The temperature rotation button allows for precise cooling, and the dual-pane glass door blocks UV light from entering.
In addition, the thermoelectric system of this fridge operates free from noise and vibrations, making it a no-brainer addition to any room. Users will also enjoy the adaptability that the interchangeable left-right opening door design affords in this freestanding mini-fridge.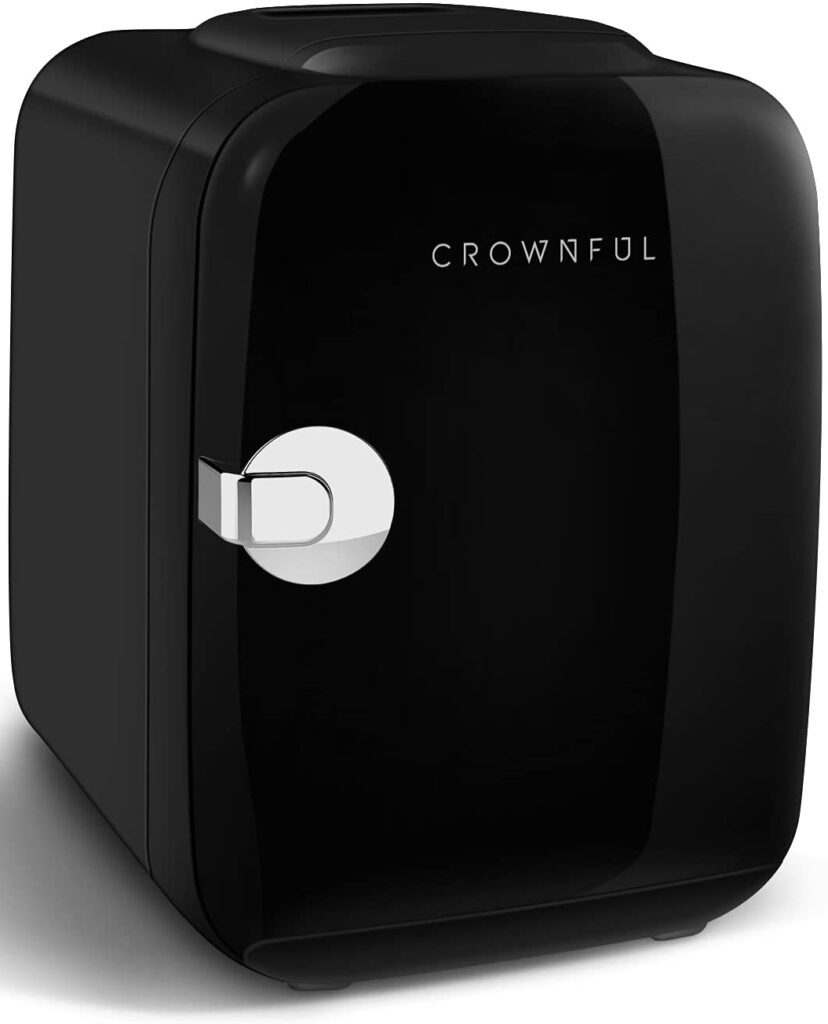 Price: $47.99
Highlights: CROWNFUL mini-fridge is ETL certified option that has cooling and heating capabilities and comes in six different color options.
About Mini Fridge: This is a portable mini fridge that is 100% Freon free and can be used in standard home outlets or 12V car chargers. It can be used for both cooling and heating, making it usable all year long.
In fact, with temperatures ranging from 32 to 149 Fahrenheit, it can be used for cool or hot beverages and skincare and beauty products. Best of all, it has a sleep mode function that allows the brush-less high-grade motor to run silently and last longer.
Price: $299.99
Highlights: One of the best beer fridges, automatic defrosting function, a digital thermostat, and even cooling technology.
About Mini Fridge: hOmelabs delivers a great beverage refrigerator for use in offices, apartments, restaurants, and home kitchens. This mini-fridge features three adjustable and completely removable shelves for ultimate storage capacity. There is also LED lighting for gentle nighttime illumination.
Besides powerful, silent, and even cooling technology, this mini fridge also has a temperature memory function. This unique feature ensures an automatic return to the preset temperature in the case of a power outage or accidental unplugging. So if you are looking for something to keep your drinks cold, this is one of the best mini fridges to choose from.
Price: $45.99
Highlights: A Freon-free mini fridge that is CE, FCC, ETL, and RoHS certified, with cooling and heating capacities.
About Mini Fridge: This environmentally friendly mini-fridge is compact and easily portable for in-house or on-the-move use. Moreover, it delivers better cooling power because AstroAI makes it with a large-capacity semiconductor chip. This chip also affords better insulation and heat dissipation, making this product ideal for long travel use.
This fridge is adaptable to both AC and DC power sources and can be used year long for your cooling and heating needs. With these features and removable shelving, it is no wonder this made our list of best small fridges.
Price: $170.10
Highlights: This mini fridge is one of the best mini fridges with a freezer. It also boasts a reversible door, removable shelves, and leveling legs for optimal space-saving.
About Mini Fridge: Black + Decker offers this compact mini fridge with temperature control down to 33.8 degrees Fahrenheit for all food and beverage needs. It features a removable glass shelf for optimal organization and easy cleaning.
In addition, the freezer compartment includes an ice tray and can store ice packs and frozen dinners. Silent operation makes this fridge perfect for TV and game rooms, offices, waiting rooms, etc. Best of all, this mini fridge comes with a 2-year compressor warranty.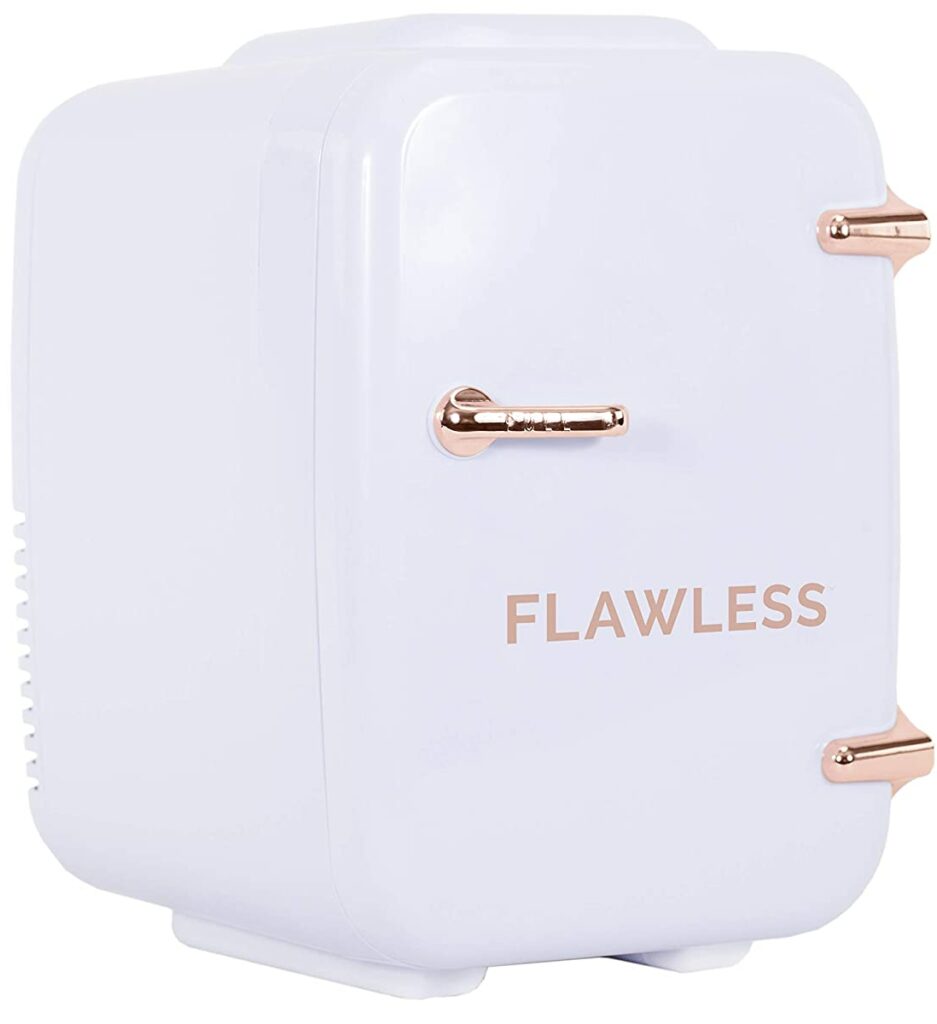 Price: $59.99
Highlights: A mini-fridge made for small items and beauty products is incredibly compact, with an aesthetic and sleek design.
About Mini Fridge: This mini fridge is ideal for small spaces such as desks or bathroom countertops. It features two inner shelves for creams, medications, breast milk, or essential oil storage. In addition, there is room for cooling face masks, rollers, and ice packs in the door basket feature.
Feel free to take your beauty care to the next level with Finishing Touch's small fridge. With dependable cooling performance, you can undoubtedly keep your natural products and makeup fresher for longer!
Price: $157.79
Highlights: Reversible door feature, adjustable legs, and a one-year warranty.
About Mini Fridge: This mini-refrigerator is high in the bestseller ranks and delivers ideal cooling for beverages and fresh foods. It features an adjustable temperature range from 32 to 35.6 degrees Fahrenheit and ample space for chilled items.
For example, there are two door shelves for beverages or tall items and a large main storage area with one shelf. Moreover, this mini fridge is energy-star rated and offers soundless operation. With three different colors to choose from, this is a best buy mini fridge for all needs.
Price: $139.97
Highlights: Removable door seal, wide bottle capacity door shelves, and a two-year quality promise. 
About Mini Fridge: TECCPO offers a compact yet spacious mini-fridge for those needing dynamic beverage and food storage options. Removable shelving and reversible doors afford personalization of storage and easy cleaning, while the adjustable thermostat offers six different cooling settings.
There is also a light freezing setting for making and storing ice cubes. Moreover, this fridge features a one-button defrost and an automatic restart function. These features all ensure optimal performance and an energy-star efficient operation.
Best Mini Fridges Conclusion
With the different sizes and style options on this list, it has never been easier to find the perfect mini fridge for your needs. Your office, dorm room, garage, or whatever, will have the perfect mini fridge to match your needs and style. Before you know it, you will be able to reach in and pull out a tasty drink or your favorite snack. In many cases, without having to get up out of your seat!
If you are looking for a mini-fridge to be your primary fridge, many of these can hold a surprising amount of items. You can store all of the necessities that you and your family need.
Also, several of these mini-fridges are designed for beauty products. So many of them also come with a stylish exterior that will match the design of your bathroom, bedroom, etc. With all of this, it will be easy for you to find the perfect mini fridge for all of your different needs.
Have you owned one of these mini-fridges before? If you have, we would love to hear your feedback in the comments below.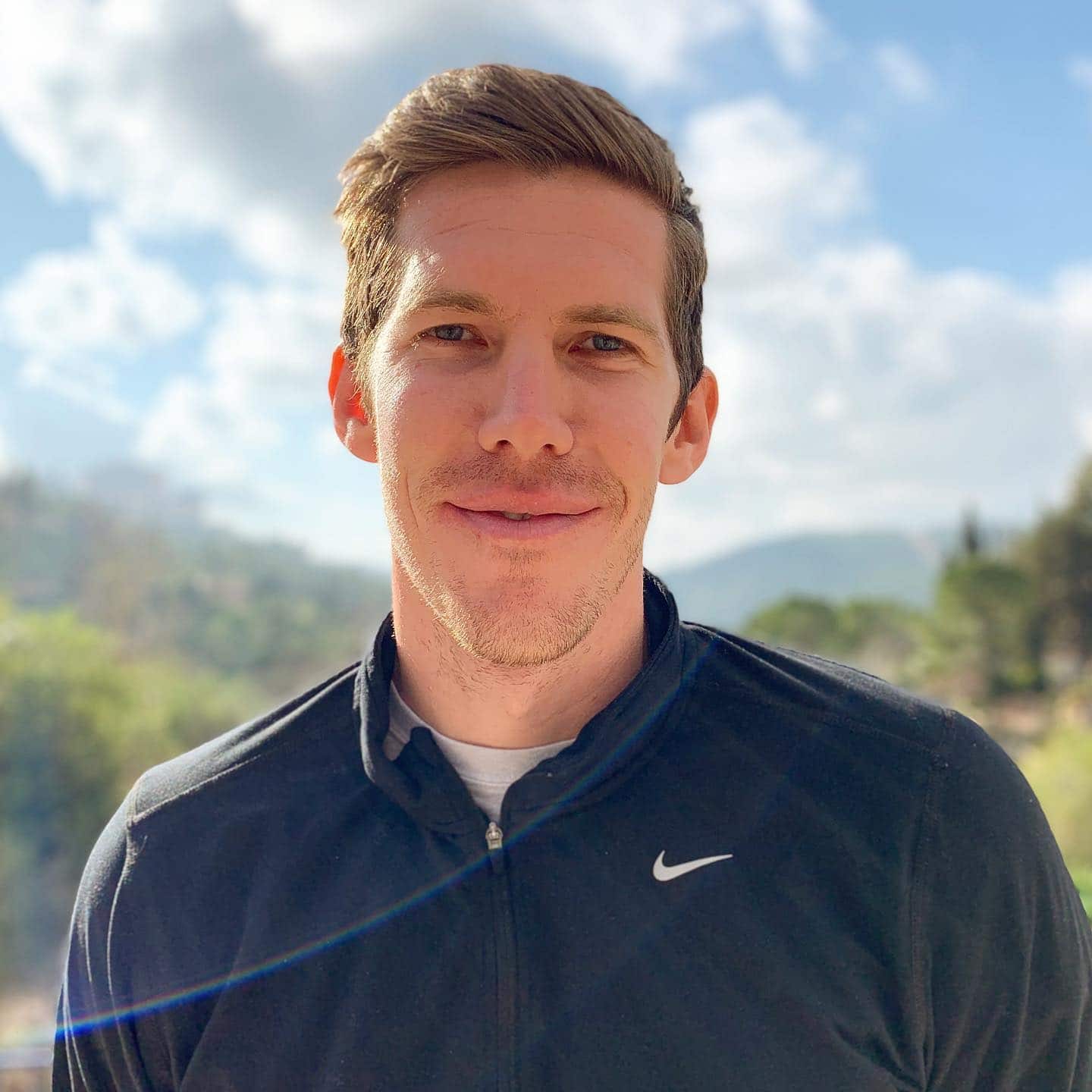 Kyle has a background in sports, fitness/health, and business. However, he also has a passion about researching all topics, and is dedicated to making lists that will help make your life easier.