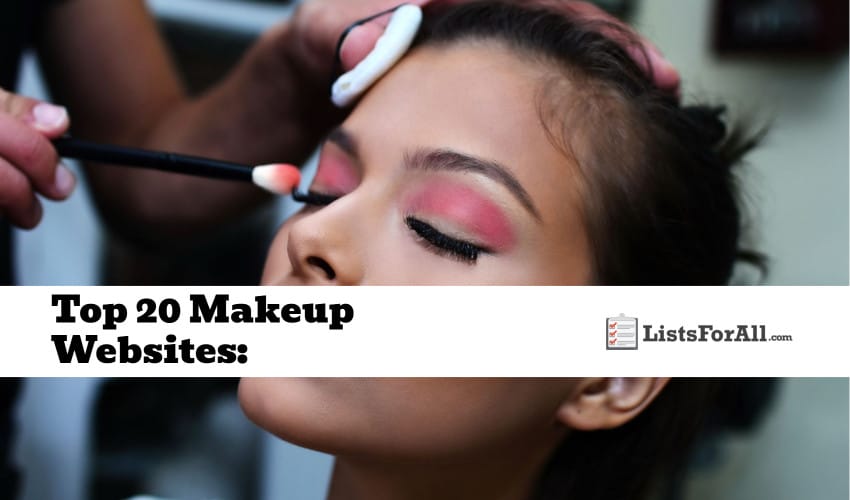 Best Makeup Websites: Finding the Perfect Makeup Websites for You
Whether you're a makeup enthusiast or an aspiring makeup artist, having access to the right beauty products for you makes all the difference. And that is exactly what this list of the best makeup websites will allow you to do.
This list of the best makeup websites will highlight the top options and allow you to find the perfect makeup websites for you. Whether you are looking for a specific makeup product, brand, or whatever, this list of the top makeup websites will have everything you need. 
When you finish this list of the best makeup websites, visit our list of the best skincare websites for even more beauty-related content.
Top 20 Makeup Websites:
Highlights: Top-notch products, picks by beauty bloggers, and a large selection.
About Makeup Website: Cult Beauty is the perfect destination for beauty lovers everywhere. With a vast and impressive collection of some of the best brands in makeup, you'll be able to stock up on top-notch products for creating stunning looks.
From foundations and concealers to lipsticks and blushes, you have access to an incredible range of quality items that have been chosen by makeup artists and beauty bloggers alike.
Highlights: Luxury products, large range of items, and carefully curated.
About Makeup Website: Discover the ultimate beauty destination with Space NK. A virtual treasure trove of some of the best makeup and beauty products in the world. From luxury body and beauty goods to aromatherapy oils and detoxes, Space NK has got you covered.
Their carefully curated selection offers some of the finest brands on the market – including hard-to-find products that are simply not available in regular stores.

Highlights: Japanese and Korean beauty lines, will help you discover new products, and hand-selected items by the founders.
About Makeup Website: Whether you're an established beauty maven or a skincare rookie, Peach and Lilly's carefully curated offerings from renowned Japanese and Korean lines will have something to suit every need and preference. At Peach and Lily, they will take the guesswork out of discovering new products.
Their co-founders, Alicia Yoon and Cindy Kim have hand-selected each item so you know you can trust your purchase. Plus, many of these exclusive products are ones that you won't find anywhere else in the U.S., making them especially unique when it comes to beauty finds.
Highlights: Specific items and bulk orders, allows you to work directly with a manufacturer, and excellent savings.
About Makeup Website: Beauty Sourcing is slightly different in that they allow you to work specifically with makeup and beauty manufacturers. With this ability to cut out the middle man, you can make sure to get quality deals on all the makeup and beauty items that you may need.
Whether you are looking for a specific product or want to order in large numbers, Beauty Sourcing is one of the top makeup websites and is an excellent option.
Highlights: Wide range of choices, resources to help you make an informed decision on products, and free samples with every purchase.
About Makeup Website: Welcome to Sephora – one of the top destinations for anyone searching for beauty products. With Sephora, you have all your hair, nails, skin, makeup, and fragrance needs taken care of in one convenient online store. But that's only the beginning.
What sets them apart is their commitment to helping you make an informed choice when it comes to selecting the right products. That's why with every purchase, you get to choose three free samples – giving you real-world experience with a variety of items so you can make the best decisions.
Highlights: Comprehensive and convenient, makeup subscription boxes, and access to new items via samples.
About Makeup Website: If you're looking for a comprehensive and convenient way to be your most beautiful self, look no further than Birchbox. As one of the world's most beloved beauty subscription boxes, Birchbox makes trying out new and trending products easy and enjoyable.
With each shipment, they send subscribers five curated samples of high-end makeup, hair care, skincare products, and more — making it the ultimate way to discover what works best for you. Plus, there's always something new since they also provide access to exclusive offers from partnering brands.
Highlights: Access to a large number of brands, free shipping, and free returns.
About Makeup Website: Feeling the urge for a makeup refresh? Nordstrom has you covered. Shop the full range of cosmetics from MAC, Laura Mercier, Essie, Estée Lauder, Lancôme, Dior, and more all from one easy-to-navigate website.
Save yourself the hassle of minimum order requirements and enjoy free shipping for all your favorites. Plus, with their no-hassle free-returns policy, you can try out new products worry-free and make sure they're perfect before committing to your purchase.
Highlights: 50+ makeup brands, a large selection of items, and easy shopping on the Target website.
About Makeup Website: Makeup shopping is easy with Target, the one-stop online shop for all your beauty needs. With more than 50 top makeup brands, you don't have to go far to find the products you've been dying to try.
Shop Honest Beauty, Pixi, BareMinerals, e.l.f., Benefit Cosmetics, and so much more. So if you are looking for a combination of simple-to-use and quality makeup brands, Target is an excellent choice.
Highlights: Access to the hottest makeup trends, products are rigorously tested, and a wide range of brands to choose from.
About Makeup Website: Have you ever dreamed of having Hollywood glamour and tapping into the beauty secrets of your favorite A-listers? Now you can, with Violet Grey. Founded by Cassandra Grey as an exclusive dressing studio for celebrities, Violet Grey has now evolved into a premier online beauty editorial space where you can read up on the hottest trends in makeup.
All the products featured on this top makeup site have been rigorously tested to meet The Violet Code – guaranteeing that it meets high standards of quality. Whether you want products from top brands or something specially tailored for yourself, this is the perfect destination for celebrity-worthy glamour.
Highlights: Large selection, from luxury to budget-friendly options, and excellent savings.
About Makeup Website: Welcome to Ulta, one of the best makeup websites around. They have everything you could ever want in the beauty world – gorgeous makeup, luxurious skin care products, and even budget-friendly options. They have an incredible selection of diverse drugstore products and unbeatable savings. With almost always something on sale, you'll never pay full price when shopping at Ulta.
Highlights: Easy shopping, a large selection of brands and products, and free two-day shipping for Prime members.
About Makeup Website: Are you looking to switch up your makeup game? If so, Amazon has got you covered. With thousands of different brands and products to choose from, it's no surprise that Amazon is one of the go-to destinations for makeup connoisseurs everywhere.
From single eyeshadows to entire multi-piece palettes, nearly any look can be achieved with an Amazon purchase. Plus, as an added bonus for Amazon Prime members, two-day shipping is typically free and faster than waiting in line at your local beauty counter or boutique.

Highlights: Luxury beauty brand, an expansive selection of products, and both ethical and stylish.
About Makeup Website: Discover the best in luxury beauty with Bluemercury. Their expansive selection features brands such as Kosas, RMS Beauty, and Chantecaille – each selected to meet the needs of the modern shopper. Bluemercury is also leading the conscious beauty trend, ensuring that each product chosen is equal parts ethical and stylish.
Plus, they make it easier than ever to make informed decisions by offering The Founders Series – an exclusive Q&A with brand founders sharing advice on their products that can help you find your perfect fit.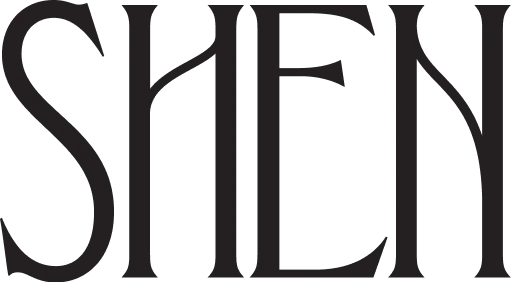 Highlights: Curated selection of products, features lesser-known brands, and focuses on products that offer natural ingredients.
About Makeup Website: Welcome to Shen Beauty, the online destination that revolutionizes beauty. Founded by Jessica Richards and Jules Stringer, Shen Beauty's mission is to bring customers a curated selection of products that go far beyond the typical beauty aisle offerings.
Rather than offer predictable beauty products, they focus on sourcing hard-to-find and lesser-known brands that prioritize natural ingredients and small-batch productions. They believe that quality matters just as much as results, so each product has been thoroughly vetted to ensure it meets our high standards.
Highlights: Free 2-3 day shipping, free returns, and plenty of great makeup products to enjoy.
About Makeup Website: Say goodbye to the days of waiting and wondering when your beauty products will arrive. Revolve is here to revolutionize your makeup shopping experience. With their free 2-3 day shipping and returns, you can always count on getting your products in a timely fashion.
And if you're ever worried about getting the best deal, Revolve also has a 30-day price match guarantee to ensure that you're always getting the most for your money.
Not only does Revolve ensure that what you order is delivered quickly and efficiently, but their selection of pre-selected beauty kits and packages tailored for special occasions like festivals or parties makes it easy to find just what you need without spending hours searching.

Highlights: K-beauty products, a large selection of cosmetic options, and a blog that will help you better understand beauty.
About Makeup Website: At Soko Glam, they make it easier than ever to find the perfect K-beauty product for you. With an exhaustive selection of cosmetics, skincare, and haircare items, you can get a full-range beauty routine that can help you achieve the glowing complexion and sleek look of your dreams.
And thanks to The Klog, their content hub, you'll be able to read up on all the latest trends and tips from experienced professionals. Plus, enhanced search features make it easy to find just what you're looking for.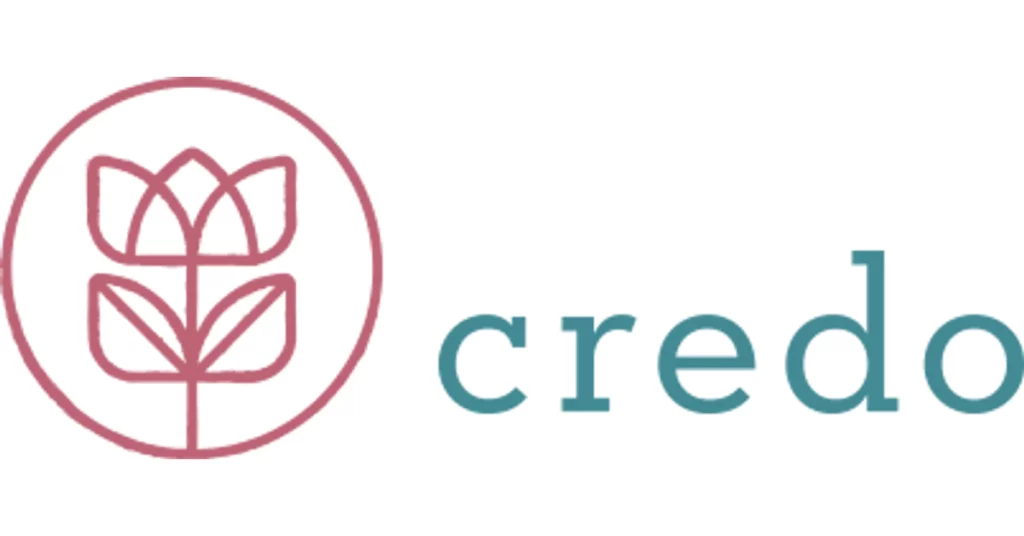 Highlights: Highest standards of cleanliness, examine every ingredient, and feature over 130 top brands.
About Makeup Website: At Credo, their mission is to set the highest standards of cleanliness so that all beauty can be considered clean. They work hard to examine every ingredient before it goes into a product and onto your skin, so you don't have to worry about using anything potentially harmful.
Their selection is huge and inclusive, with over 130 brands and 2000 best-in-class items sure to provide something for everyone. Not only that, but they are disrupting the industry with their innovative sustainable packaging and transparent, ethical practices.
Highlights: Excellent selections, modern favorites, and an excellent online shopping experience.
About Makeup Website: Welcome to Anthropologie's Beauty & Wellness shop – your ultimate destination for some of the best makeup and beauty products from top brands worldwide. With an excellent selection of makeup, skincare, haircare, and more, you're sure to find something that fits your individual style and needs.
Featuring a lineup of modern cult favorites such as Grown Alchemist, Josie Maran, Stila, and Anastasia Beverly Hills in a range of colors and options—you can't go wrong.
Highlights: Meticulously curated selection, cruelty-free products, and organic cosmetics.
About Makeup Website: Discover your personalized beauty experience at Thrive Market, one of the premier online destinations for clean makeup. They meticulously curated their selection of makeup products, so you won't have to waste time searching.
Whether you're looking for gluten-free, non-toxic, paraben-free, non-GMO, vegan, fragrance-free, or organic cosmetics and makeup products, they have it all. Enjoy guilt-free shopping, knowing that every item in our selection is sustainable and cruelty-free.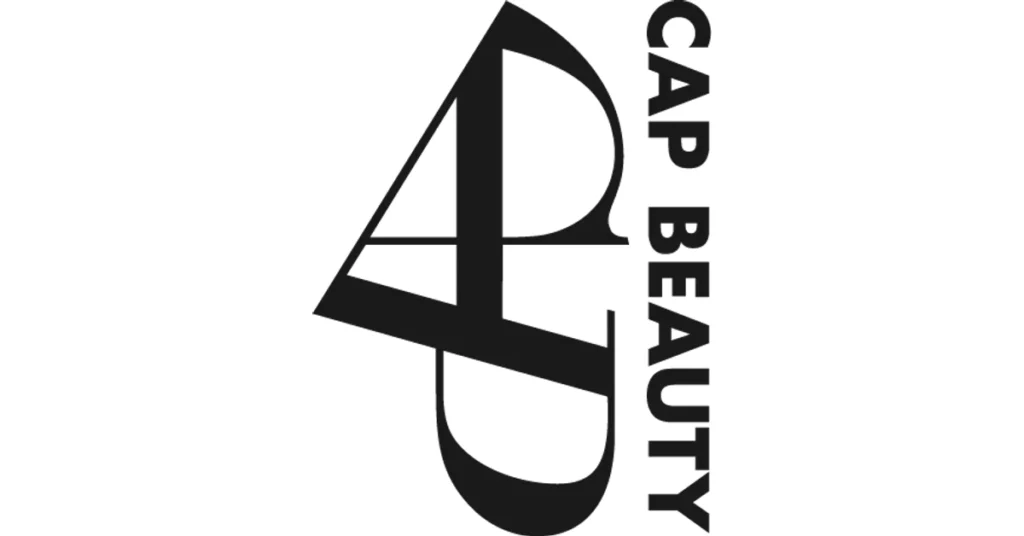 Highlights: All-natural products, plenty of great options to choose from, and always adding new makeup brands.
About Makeup Website: Are you looking for a website that offers all-natural products? Look no further than Cap Beauty. All of their products are sure to make you feel good about what's going in and on your body.
Founded by beauty experts, Cap Beauty is always adding new, exciting natural brands from near and far. With their 100% natural options, you can trust any purchase from Cap Beauty. Plus, it's fun to discover high-quality makeup items you wouldn't find anywhere else.
Highlights: Founded by a board-certified dermatologist, products are carefully inspected, and plenty of new beauty innovations.
About Makeup Website: Welcome to Dermstore, your one-stop shop for all things makeup, skincare, haircare, and more. At Dermstore, their mission is to provide you with the best products on the market. With a founding by an experienced board-certified dermatologist, you can trust that every item you find here has been carefully inspected and approved for optimal quality.
They take great pride in providing customers like you with all of the latest beauty innovations so that you can feel confident and beautiful in your own skin. Whether you're looking for high-impact makeup looks or nourishing skincare formulas – they have something for everyone.
Best Makeup Websites Conclusion
We hope you enjoyed this list of the best makeup websites and all the great websites that are featured above. With this list, you can find whatever you need in regard to makeup with just a few clicks.
This will allow you to look your best for any occasion and allow you to be more confident. It will also allow you to support the makeup companies you believe in.
Is there a makeup website that you think should be on this list but isn't? If so, please comment below and share it with our readers.