Best Baby Products: Finding the Perfect Baby Products for Your Little One
When it comes to your child, and especially a newborn baby, you want to know that you have the best of the best for them. And that doesn't mean having to buy the most expensive products, but it does mean making sure that you have quality baby items. That is exactly what this list is for.
This list of the best baby products will allow you to have peace of mind about the baby products that you are purchasing, and it will also make sure that you aren't breaking the bank. With both of these in mind, you will be able to find everything that you need.
Also, this list of top baby products is designed to help you remember everything that you need as well. So use it as a checklist to figure out what you already have and what you might still need to get. That way, when your new bundle of joy makes its appearance, you are all set and ready to go.
If you have a baby registry, make sure to select these different items for your registry so that you get the baby products that you want. Because as you will see from this list, not all strollers, diaper bags, etc., are equal.
If you are still waiting on your little one to arrive, consider checking out our list of the best baby shower games as well.
Top 25 Baby Products:
Price: $349
Highlights: Monitors oxygen level and heart rate for maximum sleep safety.
About Baby Product: Unfortunately, about 3,500 babies pass away each year from unsafe sleeping situations. This Owlet baby monitor and smart sock allow you to see and hear your baby from the Owlet app. Additionally, it tracks your baby's oxygen levels and heart rate and alerts you if anything is wrong.
When it comes to the safety of your child, this is one of the best baby products you could invest in. Plus, the camera will continue to provide value as the child grows – allowing you to keep an eye on your toddler or the babysitter you've hired to watch your child. Overall, this is one of the best baby monitors on the market and is a great way to help ensure your baby's safety.
Price: $137.99
Highlights: Multiple wearing options, adjustable head support.
About Baby Product: Whether you're doing chores around the house or hiking through a national park, investing in a suitable baby carrier is a must. In contrast to other carriers, this one allows you to carry the baby in four different positions: on the front, facing outward, inward, or at the hip, and on the back.
Additionally, it has a built-in hood for sun protection and an adjustable head support piece as the baby grows. Apart from comfort and safety for the baby, this carrier also offers padded shoulder straps and lumbar support for you. This support will make a big difference when it comes to carrying your child for an extended period.
Price: $39.99
Highlights: Insulated bottle compartment, ergonomic design.
About Baby Product: Let's face it – a diaper bag is a parenting essential. And while there are many different diaper bags on the market, consider making this one of the top baby items to add to your registry. Having a backpack-style diaper bag keeps your hands free for carrying your baby, groceries, or holding your older child's hand.
Plus, this bag, in particular, has an insulated compartment for keeping bottles to temperature and multiple compartments designed for quick access to diapers, keys, and more. Lastly, its neutral, waterproof design makes it great for both parents to tote around comfortably.
Price: $198.62
Highlights: Infant, bassinet, and toddler modes; compatible with Graco car seat.
About Baby Product: If you're looking for the best baby stroller on the market, look no further. This Graco stroller offers three different modes. First, it connects with the Graco infant car seat for the perfect back-facing stroller. This is going to make your walks extra convenient when your baby is already in their car seat.
Simply remove the car seat from the car and snap it into the stroller. Second, this stroller transforms into an infant bassinet for convenient naps while you're on the go. Lastly, you can turn this unit into a front-facing toddler stroller, giving it value for years to come.
Price: $219.99
Highlights: Bluetooth-controlled motion and sounds.
About Baby Product: If you are looking to spoil both a baby and their parents, take a look at this fully adjustable, Bluetooth-enabled baby swing. Not only is the cover made of smooth nylon fabric, but it also is machine washable.
In addition to this, its five unique rocking motions and four built-in sounds are completely controllable via Bluetooth. One thing to keep in mind is that this swing is only usable until the baby is 25 pounds or sitting up on their own, but it may be a lifesaver during those first months.
Price: $239.99
Highlights: Fully adjustable & rotating bassinet; helps maintain sleep safety.
About Baby Product: If you're looking for a bedside bassinet, this is one of the top baby products to add to your registry or to purchase on your own. A bassinet enables you to sleep next to your baby without endangering him or her in any way.
Not only is it adjustable in height, but it also swivels to overlap the bed. Additionally, it contains storage pockets to conveniently keep all of the baby items you will need close at hand. Finally, this product is sleek in design and is compatible with most bedroom setups.
Price: Varies on the Size of the Box
Highlights: Keeps babies drier; has a wetness indicator.
About Baby Product: These Pampers diapers are a hypo-allergenic diapering option with several valuable features. First, these diapers contain a wetness indicator so that you can easily tell whether or not your child needs to be changed.
Second, each diaper contains air channels that help keep the most sensitive areas of your child drier and less irritated. Finally, Pampers promises soft, comfortable diapers that pull wetness and messes away from your baby's skin.
Price: $76.64
Highlights: Stainless steel, award-winning, money-saving.
About Baby Product: Unless you enjoy the smell of poopy diapers wafting through your house, you will want to invest in a good diaper pail. Because this Ubbi diaper pail is made of steel, which is non-porous, it traps all odors inside it.
Unlike other diaper pails, this version by Ubbi does not require any special bags or liners, which will certainly be a cash-saver. Additionally, it has a childproof lock and is ready to use right out of the box. It should also be noted that this baby product has won nine awards from several different organizations and websites.
Price: Varies
Highlights: Endless variety, educational, keeps your baby busy.
About Baby Product: Baby toys come in every size, shape, and color under the sun. While some are designed to be educational, others are created for their fun factor. Try looking for variety when adding toys to your registry.
For example, get toys that require different types of grasping, make different sounds, are different colors and shapes, etc. If you are concerned about environmental issues, consider purchasing toys made of wood, organic fabrics, or recycled materials.
Price: $99.99
Highlights: Keeps baby busy, adjustable height to grow with your child.
About Baby Product: When it's time to set your baby down and get a few things done around the house, you can't beat a baby activity seat. This Baby Einstein activity seat has multiple interactive toys, lights, and sounds.
The seat can rotate a full 365 degrees, and it adjusts to five different heights so that it can grow with your baby. Not only is it fun for your baby, but you will enjoy watching him/her engage with the activity seat and continue learning and exploring the world around them.
Price: $14.59
Highlights: Safe for sensitive skin, available in bulk.
About Baby Product: Even though there are dozens of options for baby wipes, they are not all created equal. The best thing about these wipes is that they are perfume-free and gentle on your baby's sensitive skin.
Additionally, they are available in multiple-sized boxes for convenient and cheaper bulk buying. Just like diapers, it's critical to have a hearty supply of wipes on hand, and these Pampers Sensitive wipes are a great, healthy option.
Price: $219.87
Highlights: Highly rated, five-point harness; Chicco stroller compatible.
About Baby Product: Unless you only use a bike for getting your family around, a baby car seat is an absolute necessity. Being that there are so many on the market, how do you choose the right one? This Chicco infant car seat has over 840 five-star reviews.
While it is compact and looks classy, the most important thing is its safety features. It has a five-point harness that can be tightened by one pull chord. Also, this car seat comes with its base, so there is no need to spend extra money on multiple components. Lastly, it is compatible with the Chicco stroller systems to make infant travel as seamless as possible.
Price: $19.99
Highlights: Safe for infants and toddlers, affordable.
About Baby Product: Baby bath time may be an intimidating event for first-time parents, but this baby bathtub will help bath time be a breeze. Because of its machine washable infant sling, the baby will be fully supported during its first several baths.
Along with its infant support, it also has a straight-backed side to support self-sitting babies and toddlers. These features make bath time easy for you and safe for your baby. Lastly, this baby bathtub comes in a blue-teal color and a bright pink option.
Price: $19.99
Highlights: Award-winning, provides comfort and support, machine washable.
About Baby Product: This nursing pillow is going to be a must for any new mother. And while there are many different nursing pillow brands to choose from, the Boppy brand has been around for 30 years and has been trusted by countless mothers with their children.
This nursing pillow is comfortable and provides excellent support, it is durable and versatile, and it can be machine-washed, making it easy to clean. So make feeding time and baby hangout time that much easier with this Boppy nursing pillow.
Price: $23.99
Highlights: Mimics breastfeeding, anti-colic, wide mouth design for easy cleaning.
About Baby Product: The health of your baby is undeniably important, and these Comotomo baby bottles will help with that. Because of their innovative design, they can closely mimic breastfeeding, which reduces your baby's confusion when bottle feeding.
Not only will these baby bottles help them eat better, but they also have anti-colic vents and are microwave, dishwasher, and boiling-water safe. Also, their wide-mouth design allows for easy cleaning without the need for a bottle brush.
Price: $10.99
Highlights: Fragrance and preservative-free, safe for all ages.
About Baby Product: The problem of dry, cracked, and irritated skin is an issue most adults face occasionally. However, for babies, these conditions can be more uncomfortable than it is for you and me.
This Aquaphor healing ointment is safe for both babies and adults and performs better than most lotions and creams. Because it is free of fragrances and preservatives, it is gentle on even the most sensitive skin. Also, because it is across all ages, one jar of this can be shared by everyone in the house.
Price: $149.95
Highlights: Non-absorbent, easy to clean surface; soft and comfortable for babies.
About Baby Product: Since the average baby goes through about 2,000 diapers per year, you will want to invest in a good changing pad. This is one of the top diaper changing pads because of its soft, comfortable, and has an easy-to-clean surface.
Because of its water-resistant surface, the changing pad will not deteriorate, grow mold, or absorb liquids. Also, this means that you will not need sheets or pads for your changing station, which will reduce the amount of laundry you will have to do.
Price: $359.99
Highlights: All-terrain stroller, one-handed folding system.
About Baby Product: For parents who enjoy hiking or exploring uneven terrain, this baby jogger stroller is a must-have and is one of the most durable strollers. With the all-wheel suspension, a hand-operated parking brake, and a one-handed folding system, you can easily take your baby with you anywhere.
Because your child's safety is of utmost importance, this stroller has a 5-point harness and a UV 50 canopy with a magnetic-closing window. Additionally, it has a larger lower storage basket that can be accessed from the front or back of the stroller.
Price: $17.95
Highlights: Built-in plushie provides extra comfort.
About Baby Product: Pacifiers are a great product to use to soothe your baby. This WubbaNub, patented-design pacifier, has a built-in plushie. Not only does this give an added level of comfort for your infant, but it also makes the pacifier easier for little ones to grasp.
Additionally, this pacifier is made without latex, BPA, PVC, and phthalate and is safe for newborns. Whether you want your baby to sleep better or simply be comforted throughout the day, an infant pacifier is a must-have.
Price: $79.99
Highlights: Portable, meets rigorous safety standards, includes bassinet feature.
About Baby Product: Whether you want a movable crib for your home or one for on the go, a pack 'n play is a highly coveted item for new parents. This portable crib also contains a full-size, removable bassinet, a mobile, a diaper organizing attachment, and a one-handed locking mechanism.
Since infants sleep an average of 14-17 hours per day, having a safe and compact sleep setup is both necessary and handy. Also, if your baby is going to spend a lot of time at someone else's house, consider getting a pack 'n play to keep there, as it folds up tightly and will take up little space for your babysitter.
Price: $140
Highlights: Helps your baby through 5 developmental stages, made from natural materials.
About Baby Product: This baby product will allow you to set your baby up in his/her very own play gym. The Lovevery play gym is designed to meet the needs of 5 different developmental stages for your baby.
Since it is made of natural materials such as sustainable wood, organic cotton, and non-toxic polyester, you will be providing the safest materials for your baby as well as the environment. This gym is easy to set up and take down and engages your baby's mind through thoughtfully designed play.
Price: $34.95
Highlights: Breathable, easily washable, large size.
About Baby Product: This set of four classic swaddle blankets is both adorable and practical. The blankets consist of one layer of cotton muslin fabric that is light, breathable, and easily washable.
Plus, you can use these swaddling blankets for various things, including swaddling (obviously), nursing, burping, cleaning up spit-up, playing peek-a-boo, and much more. Lastly, because these classic swaddles are so large (44″ x 44″ or 111cm x 111cm), your baby will not outgrow them during their first year.
Price: $254.99
Highlights: Portable pumping, adjustable speed, and vacuum settings for maximum comfort.
About Baby Product: Whether you want to have a stash of breastmilk to leave with your child's daycare provider or your baby is having trouble latching, pumping is going to be a big part of your life. This double pump system produces more milk from you in less time and is fully portable.
It has speed and suction dials, which ensure you can create a pumping experience that is the most comfortable for your body. Lastly, it all packs away in a discreet tote bag that also houses a cooler pack that can store four full bottles.
Price: $13.92
Highlights: Gentle, tear-free ingredients; cleaning and calming properties.
About Baby Product: This Aveeno baby bath set is made from gentle, tear-free ingredients and the sweet, calming scents of lavender and vanilla. The bath "soap" does not actually contain soap. However, it does clean and calms the sensitive skin of your little one.
Likewise, the lotion is perfect for the delicate, dry, and irritated skin of your infant. Studies have shown that gently massaging your baby can help them relax and sleep better, and this lotion is perfect for a pre-sleep massage.
Price: $19.99
Highlights: Keeps infant happier, economical, and time-tested.
About Baby Product: Babywearing has a long and interesting history, as each climate and culture has created different methods and contraptions for carrying their babies with them. This wrap is specifically designed for front, inward-facing babywearing.
It is soft, lightweight, breathable, and adjustable. If you're still not convinced, consider that studies have shown that having your baby close to your body makes them significantly happier and less fussy. Finally, it is considerably cheaper to invest in a baby wrap carrier than in a baby carrier, baby backpack, or stroller.
Best Baby Products Conclusion
When it comes to being a new parent, whether for the first time or again, it can be challenging and pretty expensive. Hopefully, with this list, though, you can remove some of the stress of planning and also find some excellent baby products to fit your needs.
Also, with family and friends coming along to help, you can set up a baby registry with these different needed items. Just simply place the baby items that you still need on a list, and from there, they will be able to help you out by purchasing one or a few of them for you.
Being a new mom and dad is exciting, and hopefully, this list of the best baby products has made you that much more excited. We also hope that it has made things that much easier for you as well, and removed some of the stress that goes into planning for a new baby.
Are there any baby products that should be on this list, but that you don't see? If so, please feel free to share them in the comments below.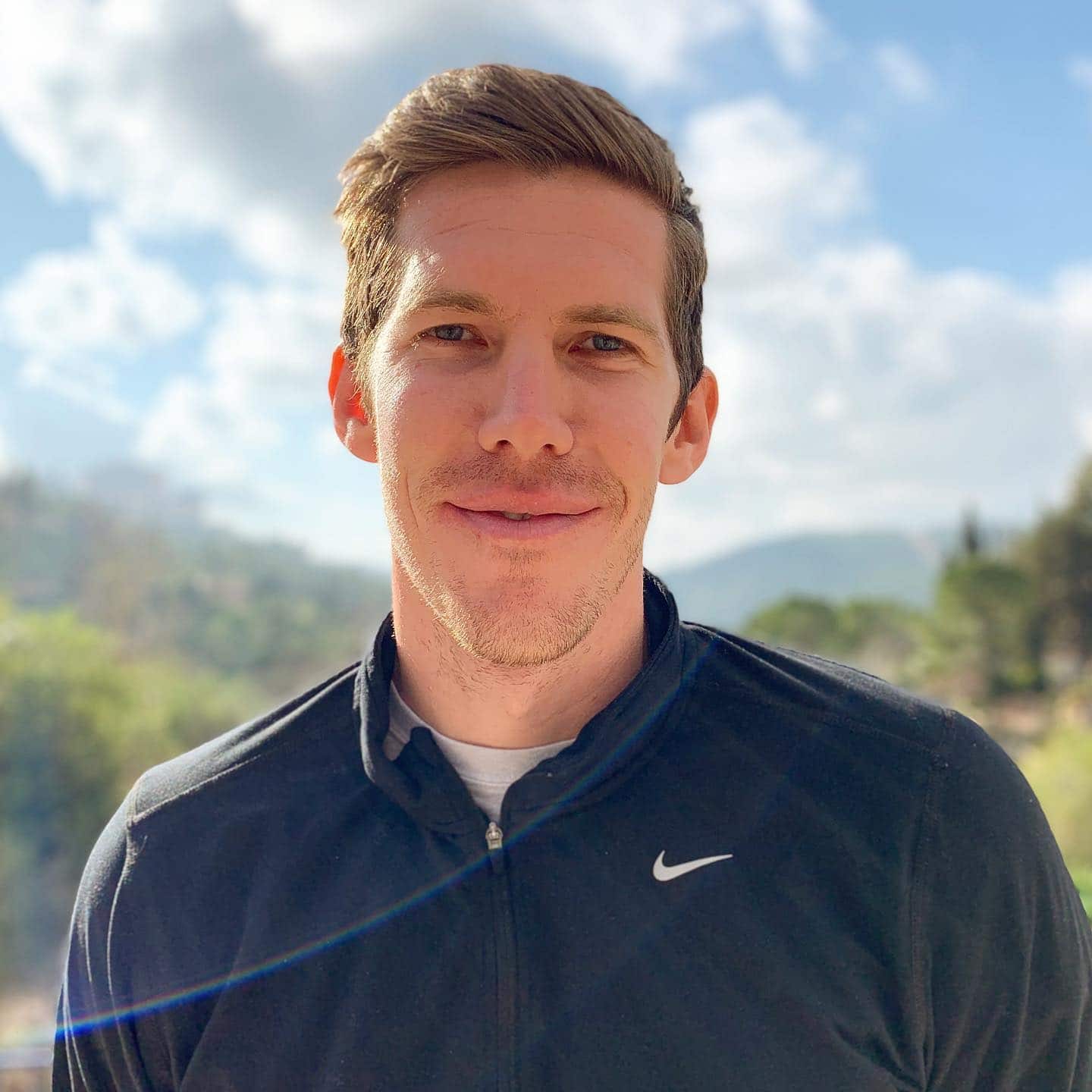 Kyle has a background in sports, fitness/health, and business. However, he also has a passion about researching all topics, and is dedicated to making lists that will help make your life easier.