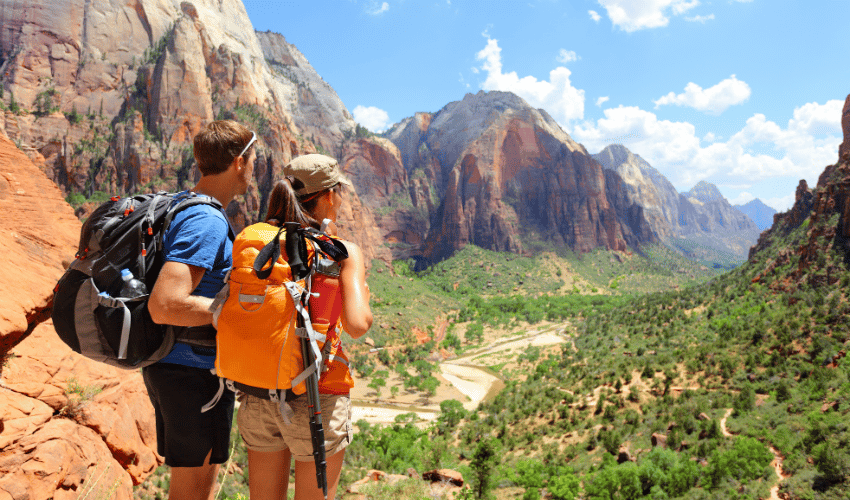 Now 100 years in, 2016 marks the centennial birthday of the National Park Service. With over 300 million visitors visiting the 58 national parks in the US, the National Park Service ensures that no matter which park you go to, you will experience nature at its finest.
While all 58 of the national parks are truly gorgeous, in this list we highlight ten of the best. Stretching from coast to coast, the parks on this list feature a wide variety of landforms and landscapes.
Unique valleys, mountains, rivers, and trails make each park on this list a one of a kind experience that you will not soon forget. What are you waiting for? Get up and visit one of these national parks!
And, to help you with your travels, check out our list of the best states to visit or our list of the best vacation spots in the US.
List of the Best National Parks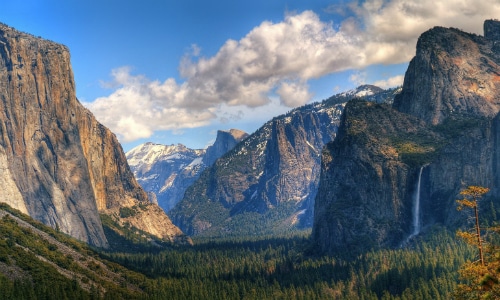 Yosemite National Park 
Encompassing almost 1200 square miles, Yosemite National Park boasts everything from valleys and meadows to rugged mountain wilderness. Great hiking trails abound here and provide nice views of Yosemite's giant sequoias. North America's highest waterfall, Yosemite Falls, is also located within the park and is a must see when visiting the park.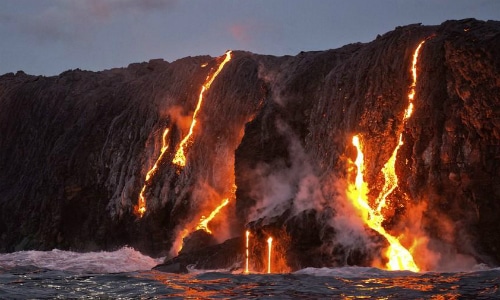 Hawai'i Volcanoes National Park 
With two active volcanoes within the park limits, Hawai'i Volcanoes National Park is located on the diverse Big Island. Intricate lava tubes are juxtaposed with lush rain forests, perfect for bird-watching. While there, take the Kilauea Iki Trail and see vast volcanic craters and glassy lava making its way to the ocean.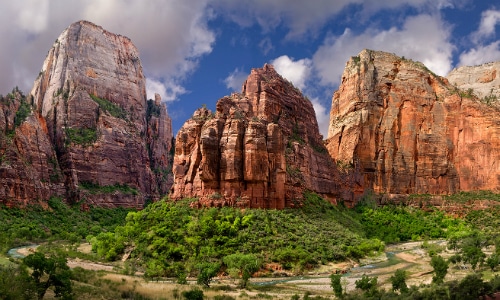 Zion National Park 
Utah's first national park, Zion is also Utah's most popular park. Gorgeous orangey-red rock walls abound and tower around the stunning Zion Canyon. A variety of trails for all hiking levels are available with all of them providing stunning photo ops. Whether you are looking for a big-wall climb or a short jaunt through a portion of the canyon, Zion National Park is the place to be.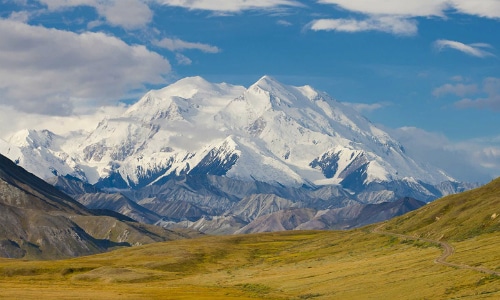 Denali National Park and Preserve 
The location of Mt. McKinley, North America's tallest mountain, Denali National Park and Preserve encompasses more than six million acres of unspoiled wilderness. Big game, extreme temperatures, and amazing scenery are all part of Denali's appeal, and make this park a truly special park.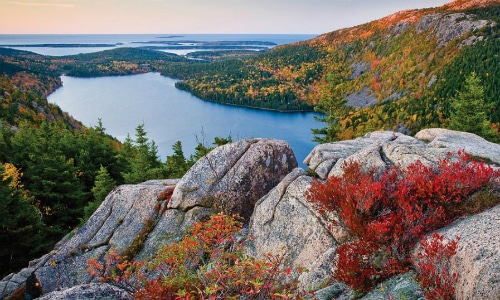 Acadia National Park 
The only national park in Maine, Acadia National Park is a gorgeous park renowned for some of the best hiking in the eastern United States. Mountains, stunning vistas, and water views make Acadia the perfect place to be inspired by nature. Acadia also boasts an Artist in Residence program which allows artists from a variety of fields a chance to develop their art within the park landscape.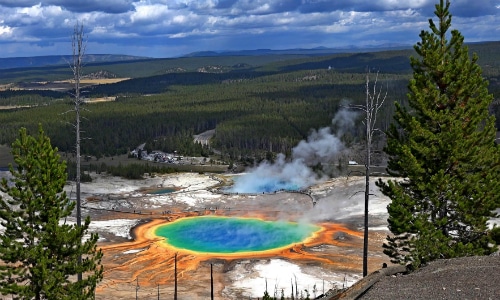 Yellowstone National Park 
Spanning the states of Wyoming, Montana, and Idaho, Yellowstone National Park is the nation's oldest national park. Buffalo and bears abound here, making it easy to see wildlife up close. Old Faithful, perhaps the most famous geyser, is also located within Yellowstone, and Hot Spring, the largest hot spring in the United States, is also within park limits.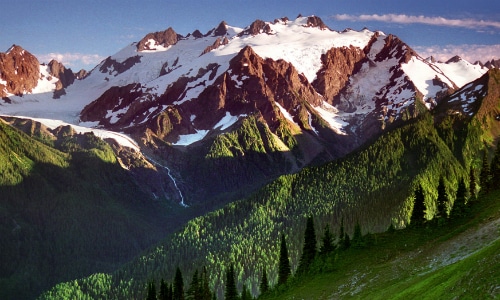 Olympic National Park 
One of the most visited national parks, Olympic National Park in Washington state is the only temperate rain forest in the contiguous United States. Active tide pools, lush green forests, and the stunning Olympic Mountain range make for a diverse park and ensure that visitors have plenty to see and do.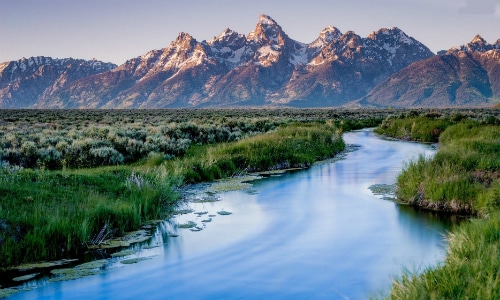 Grand Teton National Park 
The beautiful, jagged peaks of the Teton Range are the centerpiece of Grand Teton National Park and provide stunning views and great skiing. Jackson Hole, Wyoming, a top rated destination, is also just steps away, making Grand Teton a great year round destination.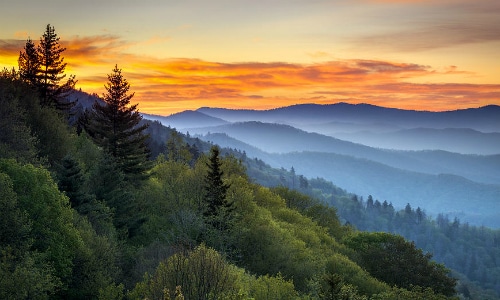 Great Smoky Mountains National Park 
Spanning Tennessee and North Carolina, the Great Smoky Mountains National Park is the most visited park in the United States. Gatlinburg, TN and Cherokee, NC both provide access points to the park, and with rolling mountains and abundant floral and fauna, the Great Smoky Mountains National Park makes for a beautiful getaway.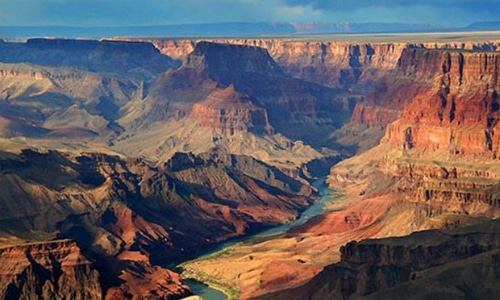 Grand Canyon 
It's one thing to see a photo of the Grand Canyon, but seeing the vast, awe-inspiring canyon in person is another matter entirely. While the second most visited national park in the country, the park's many trails ensure that peace and solitude can be found. For the truly adventurous, the 9.3 miles Bright Angel trail showcases the canyon's beauty, but the easier, and still beautiful Rim Trail also provides great views of the canyon.
Best National Parks Conclusion
If you can look through this list of the best national parks and not feel inspired to travel, you may need to check your pulse. We wanted to do our best to include some amazing parks from all over the country so that wherever you are located in the US you can find a park that is geographically close enough to encourage you to make a trip to.
Add a couple of these great parks to your bucket list, and then cross them off with a trip to visit them. If you have been to one of the parks in this list let us know what you thought of the park in the comments below.