Best Wireless Mouse: Finding the Perfect Wireless Mouse for You
Are you tired of being tethered to your computer by a cord, or maybe you just want to upgrade your current wireless mouse? If so, this list of the best wireless mouse options is the perfect solution. Not only does a great wireless mouse allow you to move around more freely, but some also come with additional features that can make work easier.
In this list, we will look at some of the best wireless mouse options and what to look for when choosing a mouse. So whether you're in the market for a budget-friendly option or something with more bells and whistles, this list will you covered.
Many of these wireless mouse options are also excellent for gamers. With lightning-fast speeds and plenty of extra buttons, you can get an advantage over your competition.
For even more electronics, visit our lists of the best wireless earbuds, best projectors, and best Bluetooth speakers. With these lists, you can start to meet the rest of your electronic needs.
Top 15 Wireless Mouse List:
Price: $95.28
Highlights: It has a durable design, has plenty of features, and uses an electromagnetic wheel.
About Wireless Mouse: The Logitech MX Master 3 Wireless Mouse is one of the best mouse options for boosting productivity. It features a durable design with a premium feature set and is very comfortable to use. Plus, its innovative electromagnetic wheel ensures smooth scrolling and control.
Price: $99.99
Highlights: It is Lightweight, features an ambidextrous design, and has a quick and reliable wireless connection.
About Wireless Mouse: The Razer Viper is the ideal wireless gaming mouse for left- or right-handed players. It's lightweight and portable, with a truly ambidextrous design and two side buttons on either side.
The low back and short overall length make it ideal for use with a fingertip grip, making it great for FPS gaming. Plus, its wireless connection is reliable and quick, thanks to the included USB receiver.
Price: $79.99
Highlights: Has low latency, fantastic accuracy, and comes with robust software.
About Wireless Mouse: This top-of-the-line gaming mouse has everything you could want or need and then some. From its extremely low latency to its amazing accuracy and connective range, this mouse will give you the best gaming experience possible.
And with its robust software, you can customize it to perfectly suit your individual gaming style. This will allow you to fully capitalize on fast game server hosting and any other game upgrades that you may have. Because the last thing you want is for your mouse to be slowing down your gameplay.
Price: $17.71
Highlights: Lightweight, 1200 DPI, powered by 2.4 GHz wireless technology, and has 12-month battery life.
About Wireless Mouse: The Lenovo 530 portable wireless mouse is the perfect travel companion for busy professionals or anyone who wants greater control and freedom. Weighing only 65 g (0.14 lbs), it's super light and easy to carry – just slip it into your carrying case or laptop bag and work wherever you go.
It's also a great optical mouse for those who work from home, college students, or anyone else who wants to avoid the clutter of cables around their laptop or desktop computer. With 1200 DPI and powered by 2.4 GHz wireless technology via a Nano USB connection, you'll enjoy smooth, responsive cursor control with minimal lag.
Plus, the battery life lasts up to 12 months on a single charge, so you can say goodbye to always having to change your batteries.
Price: $72.52
Highlights: Has a metal frame, is durable, and includes a tactile touch surface.
About Wireless Mouse: If you're looking for one of the best wireless mouse options for Mac, look no further than the Apple Magic Mouse 2. This great little mouse is made with a metal frame and acrylic body, so it feels incredibly well-built and durable. Plus, its compact design means it can easily fit in any laptop bag.
And because it connects wirelessly via Bluetooth, you don't have to worry about dealing with pesky USB receivers. Best of all, its top is a tactile touch surface that you can use to perform gesture commands – making navigation easier than ever before.
Price: $23.99
Highlights: It has a sleek and minimalist design, is reliable, and has long battery life.
About Wireless Mouse: Microsoft's Modern Mobile Mouse is the perfect productivity tool for anyone looking for an easy-to-use, reliable wireless mouse. Sleek and minimalist, this mouse comes in different attractive colors and has a soft finish that feels great in your hand.
Plus, it boasts great performance and long battery life, making it perfect for busy professionals or students on the go.
Price: $79.99
Highlights: Features RGB lighting, a comfortable design, and offers software support.
About Wireless Mouse: Roccat's Kain 202 AIMO is a high-end wireless gaming mouse that offers great performance, tactile feedback, software support, and RGB lighting. It has a cool, comfortable design that makes it a great choice for gamers.
Price: $90.00
Highlights: Uses a large trackerball, has four customizable buttons, and uses the KensingtonWorks software.
About Wireless Mouse: The Kensington Expert wireless mouse is designed for those who want a larger trackball and scroll ring for easier navigation. The mouse has four buttons positioned around the trackball, which you can customize using the bundled KensingtonWorks software.
You can remap your basic right and left clicks but also customize some buttons to trigger macros or act as media keys. All of this will allow for a more customizable experience for users.
Price: $49.99
Highlights: Versatile, has smart leatherette sides, and is comfortable and luxurious.
About Wireless Mouse: The HyperX Pulsefire Dart is a versatile wireless mouse that can handle both your gaming and productivity needs. This comfortable and luxurious mouse is perfect for anyone who wants the best of both worlds.
The smart leatherette sides make it even more comfortable to use, and the performance is top-notch, whether you're playing a game online or working on a long to-do list.
Price: $11.99
Highlights: Has an ergonomic curve, features rubberized sides, and includes a one-button design.
About Wireless Mouse: This top wireless mouse is designed with your comfort in mind, with an ergonomic curve and rubberized sides. Plus, the one-button design lets you switch between three DPI settings to find the perfect cursor speed for you. Plus, they offer 14 fun colors to choose from so you can find the perfect color for you.
Price: $90.74
Highlights: Ergonomic design, has 4000 DPI, and can navigate between three computers.
About Wireless Mouse: Looking for a comfy and stylish wireless mouse? Look no further than the MX Vertical. This revolutionary design is ergonomic and easy on the eyes, perfect for any computer user. Plus, with 4,000 DPI and some handy extras like software that lets you navigate between three computers, it's hard to beat.
Price: $79.99
Highlights: Has quiet switches, a smaller footprint, an ergonomic design, and high-quality construction.
About Wireless Mouse: The Razer Pro Click Mini is a precision wireless mouse that is perfect for productivity. Its quiet switches and smaller footprint make it ideal for use in the office or home settings, while its variety of features ensures you'll have everything you need to get the job done quickly and efficiently.
With its ergonomic design and high-quality construction, the Razer Pro Click Mini is a must-have for anyone who values their time and productivity.
Price: $58.79
Highlights: Lightweight design, features a unique curved shape, and is wireless.
About Wireless Mouse: The Microsoft Arc Mouse is the perfect partner for your laptop. Its small, lightweight design makes it easy to take with you wherever you go, and its unique curved shape provides a more comfortable grip. All of this allows for the Microsoft Arc to be one of the best wireless mouse options.
Price: $98.98
Highlights: Is accurate, precise, and provides a responsive gaming experience.
About Wireless Mouse: Razer's DeathAdder Wireless Mouse is here to provide you with an incredibly smooth and responsive gaming experience with next-level accuracy and precision. Plus, with its HyperSpeed wireless tech, you'll enjoy virtually no latency when connected to your gaming PC – so you can focus on your game uninterrupted.
Price: $14.99
Highlights: Slim, ambidextrous design, max DPI of 1000, and is powered by 2AA batteries.
About Wireless Mouse: The Acer AMR820 is an excellent wireless mouse that doesn't break the bank. This slim, ambidextrous mouse has all the basic features you need for web browsing, document editing, and general PC or Mac navigation.
The optical sensor has a max DPI of 1,000, ensuring accuracy and cursor speed, and it's powered by 2 AA batteries, giving you up to 18 months of use before you need to replace them.
Best Wireless Mouse List Conclusion
After reading this list of the best wireless mouse options, you should have a better idea of what to look for when choosing a wireless mouse. Whether you need a budget-friendly option or something with more features, this list should have what you are looking for.
And, of course, all of these wireless mouse options make excellent travel accessories. So if you enjoy traveling or take a lot of business trips, you can trust that your wireless mouse will travel with you well.
If you have used one of these wireless mouse options before, we would love to hear your feedback in the comments below. Please let us know what you think about it.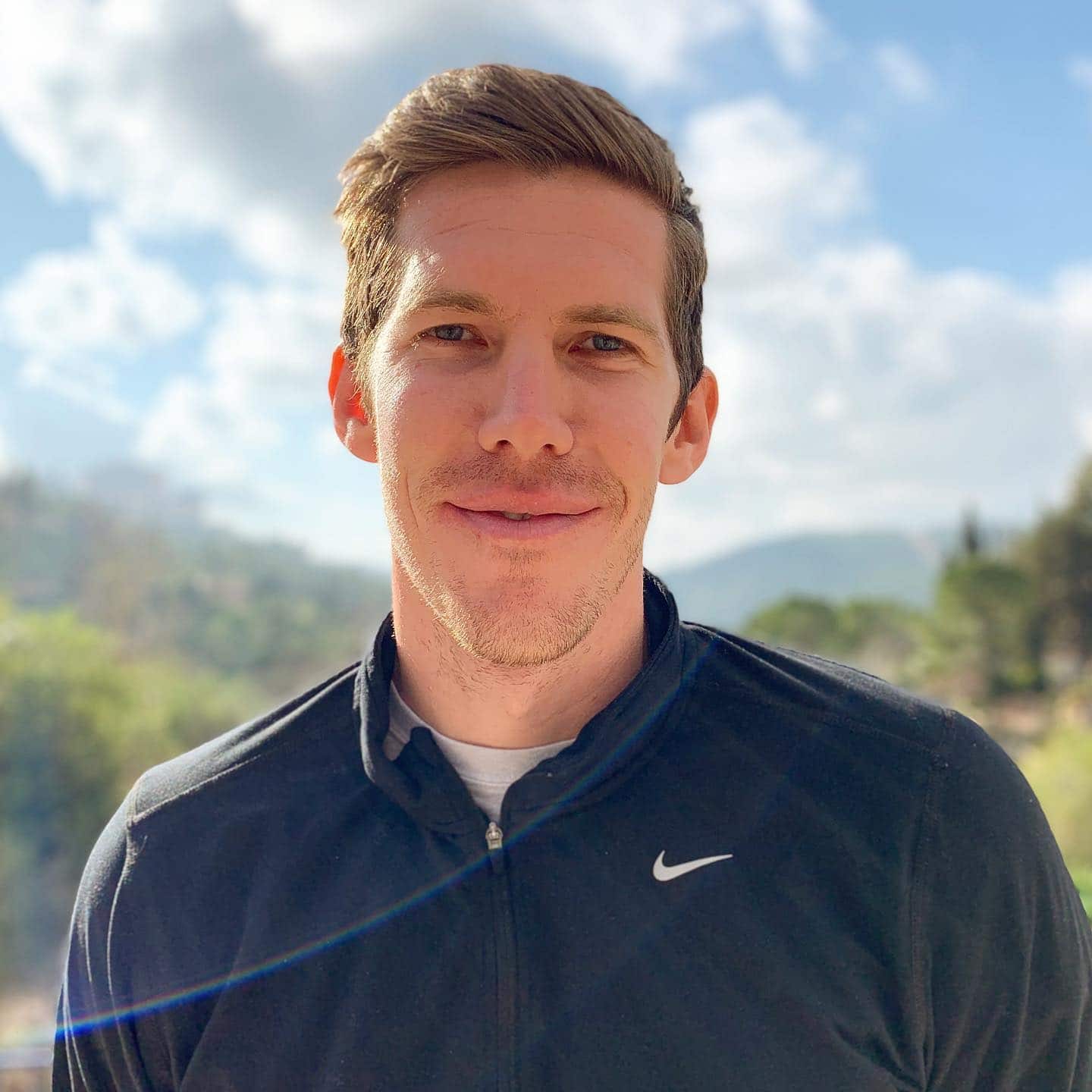 Kyle has a background in sports, fitness/health, and business. However, he also has a passion about researching all topics, and is dedicated to making lists that will help make your life easier.