Best Running Hats: Finding the Perfect Running Hat for You
Running with a hat on can keep you cool and comfortable, even when the temperatures rise. Also, hats provide extra protection from the sun's UV rays. Or when it is cold and you need something to keep your head warm while running. But it all starts with finding the right hat for you, and that is where this list of the best running hats can help.
This list of the best running hats will spotlight the top options and will allow you to stay protected from the elements when running. So whether you're looking for a new way to stay cool during your runs or just want some added coverage from the sun, check out these top running hats.
A few other lists that you might benefit from after reading through this list of the best running hats are our lists of the best activewear brands, best running shoe brands, and best running glasses. These lists will provide even more valuable resources and will help you get the most out of your runs.
Top 15 Running Hats:
Price: $29.16
Highlights: A hook-and-loop closure for extra support, ventilation holes along the side and front, and provides optimal sun protection.
About Running Hat: Perfect for runners of all levels—this breathable and lightweight hat is ideal for those hot summer days. The hook-and-loop closure adds extra support while running, so you don't have any straps flapping in the wind. Additionally, the ventilation holes along the side and front of the hat allow air to cool off your head as you go—keeping you feeling refreshed while you run.
NIKE's AeroBill series is designed to be lightweight, comfortable, and provide optimal sun protection, so your workouts are always a breeze. Experience both style and comfort in one versatile hat—durable enough to put up with tough workouts yet stylish enough to help you stand out from the rest. This is a great hat for all fitness enthusiasts and levels of runners.
Price: $58.50
Highlights: Quick-drying, crafted from Swift fabric with four-way stretch, and an interior mesh fabric sweatband.
About Running Hat: Look and feel your best with the Lululemon Women's Running Hat. This lightweight, quick-drying run hat is designed for runners who need to stay comfortable and agile on the move. Crafted from Swift fabric, this hat is lightweight, has a four-way stretch, is sweat-wicking, and quick-drying to keep you feeling good while setting your personal records.
The interior mesh fabric sweatband wicks moisture to help keep you dry, and the reflective details will ensure you're still visible when running after dark. Plus, the adjustable back closure ensures a custom fit.
Price: $19.99
Highlights: Breathable polyester fabric, a moisture-wicking sweatband throughout, and a reflective brim lining.
About Running Hat: Step up your running game with the superior Performance Race Hat from Headsweats. Perfectly designed to suit both professional and recreational runners, this stunning hat will make you look and feel like a world-class athlete.
It's lightweight and comfortable, so you'll barely notice you're wearing it. Crafted from breathable polyester fabric, this hat won't get soaked when exposed to light rain or perspiration. It also sports a moisture-wicking sweatband throughout, giving you maximum comfort during those extended runs.
The adjustable strap always creates a snug fit whether you have thick or curly hair – your new running companion won't let you down. And with the reflective brim lining, peripheral vision in low-light settings is improved for extra safety on the trails.
Price: $45.00
Highlights: Sweat-wicking technology, extremely durable, and a generous brim for protection against UV rays.
About Running Hat: This Montreal-based brand offers an extensive line of hats designed specifically to enhance your performance and style while you're running, jogging, or even just walking in the sunshine. Whether you're a recreational jogger or a serious athlete, their ultra-durable GoCap sports styling is sure to turn heads.
The sweat-wicking technology keeps your head dry on hot days or during strenuous exercise. The generous brim provides protection from UVs, so you can stay comfortable for hours without getting sunburned. Even after dark, no need to worry, as there are reflective accents that make sure you stay safe and visible in low-light conditions.
Wrap yourself up in comfort with our carefully constructed GoCap, offered in a rainbow of colors and fabrics, so finding one to match your style is never an issue. Finally, the multi-panel construction provides a snug fit with no slipping out of place – perfect for those long runs where you don't have time to readjust every few steps.
Price: $21.87
Highlights: Thick, breathable inner insulation, a sleek design, and delivers warmth without added bulk.
About Running Hat: This hat delivers all the warmth you could want without the added bulk. It's designed with thick, breathable inner insulation that can keep up with your fast-paced workouts, keeping you toasty without ever feeling stuffy or clammy.
With its sleek design, you'll look as good as you feel while hitting the jogging trail and becoming a better version of yourself – no matter how cold it gets. Whether running errands or running marathons, this hat is sure to be your go-to accessory during cooler months.
Price: $9.99
Highlights: A water-repellent treatment, a reflective brim, and a UPF 50+ rating for superior sun protection.
About Running Hat: With the new GADIEMKENSD Running Hat, you can enjoy all the benefits of a quality running hat during your travels without having to worry about packing space. This cleverly designed hat packs with ease, giving you one less thing to worry about when the sun is out. Plus, its reflective brim and UPF 50+ rating will keep you protected from heat and light while running.
For rain, this hat has you covered too. A water-repellent treatment will repel any moisture and prevent it from absorbing into the fabric. And if it does manage to get wet, this lightweight hat dries quickly with its quick-drying polyester fabric so that your head won't be weighed down for long. On top of it all, breathable mesh strips add an extra layer of ventilation for those hot summer treks.
Price: $35.95
Highlights: Bright colors, huge netting panels along the side for sun protection on your face, and moisture-wicking fabric.
About Running Hat: Whether you're an avid marathoner or just starting out on your journey, this lightweight and breathable running hat will keep you comfortable while you take on your latest goals. With tie-dye socks, bright colors, and tight paneling, you won't have to sacrifice style or comfort when you hit the pavement. Plus, its moisture-wicking fabric guarantees that sweat won't be a distraction.
The RNNR Distance Running Hat offers maximum sun protection with huge netting panels along the sides, which gives your face and head a break from the hot summer rays while still allowing airflow to keep your head cool during even long runs. Keep yourself safe during your workouts without having to compromise on performance or comfort; seamlessly transition from intense sprints to cooldowns in this stylish hat.
Price: $24.84
Highlights: No fabric panels, a stretchy and lightweight fabric, and can fit almost any head size or shape perfectly.
About Running Hat: The stylishly sleek BUFF Pack Speed Visor is perfect for those of us who like to run with the wind in our hair. With no fabric panels, you won't have to worry about overheating and being uncomfortable after just a few minutes of running.
Plus, it's built with lightweight fabric and stretchy material to ensure maximum comfort, even during the longest runs. Best of all, it can fit almost any head size or shape perfectly—so you can hit the pavement with style and confidence, knowing your visor isn't going anywhere.
Price: $30.00 – $53.65
Highlights: An ultra-lightweight polyester fabric, strategic strips of mesh sewn into the crown, and a 50+ UPF rating.
About Running Hat: The Aerial Cap is crafted from ultra-lightweight polyester fabric, complimented by strategic strips of mesh sewn into the crown for superior ventilation while running. Plus, you don't have to worry about sunburns either, thanks to its special 50+ UPF rating.
But that's not all. The adjustable fastening system allows for a secure fit that fits heads between 21.6 and 24 inches in circumference, so you can be confident that it won't slip off during those long runs or intense races.
Price: $23.30
Highlights: A lightweight and breathable Eventure knit shell, an Eventure terry sweatband, and a black under visor to reduce glare.
About Running Hat: Crafted with a lightweight and breathable Eventure knit shell and an Eventure terry sweatband, the Reflective Race Hat is designed to keep you comfortable during even the most intense of runs. Plus, it has a black under visor that helps reduce glare, as well as reflective piping around the brim and bottom of the hat for added visibility after dark—perfect for those late-night runs.
Configure your Reflective Race Hat just how you want it: choose from a wide range of fashionable colors and designs to suit your individual style. And don't worry about compromising on comfort: Headsweats puts top-of-the-line technology first, so you can enjoy every positive aspect of their products without having to sacrifice aesthetic quality or practicality.
Price: $24.99
Highlights: An innovative stash pocket that holds ice cubes, an ultra-soft wicking sweatband along the entire inner lining, and scientifically advanced.
About Running Hat: Whether you're based in the tropics or running outdoors when temperatures soar, this hat is a must-have. Need a refreshing chill while running? The RunCool comes with an innovative stash pocket that's made to hold ice cubes.
As soon as you begin your run and as the ice melts, you get a soothing blast of cold air that quenches your heat and keeps you going. Plus, this scientifically advanced running hat also contains an ultra-soft wicking sweatband along the entire inner lining that prevents excess sweat and overheating.
Price: $42.41 – 45.99
Highlights: 360-degree mesh panels, a semi-structured five-panel profile, reinforced stitching, and an extra layer of laminated fabric on the bill.
About Running Hat: Offering unbeatable breathability, this top running hat will keep you cool and comfortable while out on your trail runs. The 360-degree mesh panels let that sweet breeze flow right through, while the semi-structured five-panel profile provides a snug fit, perfect for long runs even in the summer heat.
Reinforced stitching and an extra layer of laminated fabric on the bill add structure so it won't wear out, while a dark underside reduces glare. You won't have to worry about sweat streaming into your eyes either — KAVU's signature Coolmax sweatband has got you covered there.
Price: $27.95
Highlights: An air ventilation system, an adjustable back strap, and reflective piping to keep you visible at night.
About Running Hat: This revolutionary hat will provide maximum comfort and performance during your run. It's made with advanced technologies to help keep you cool, dry, and protected from the elements.
The air ventilation system provides optimal breathability, while the adjustable back strap allows you to customize the fit. The UPF protection keeps you safe from harmful UV rays, while reflective piping keeps you visible at night.
With its sleek design and stylish look, the Under Armour Launch Running Hat is perfect for any running enthusiast looking for that extra edge on their next run.
Price: $33.95
Highlights: A five-panel design, advanced mesh material for superior breathability, and an internal sweat-wicking band.
About Running Hat: Don't let the chill of the outdoors slow you down when you hit the trails. Get ready to max out your performance with the Topo Designs Running Hat, designed for optimal breathability and fit. Whether you're trail running, biking, or enjoying any outdoor activity, this lightweight hat will keep you feeling cool and comfortable on your adventure.
The Global Hat is carefully constructed with a five-panel design that features advanced mesh material, which offers superior airflow, perfect for keeping your head ventilated even in humid conditions. Not only will your head feel refreshed, but the internal band works at wicking away sweat from your eyes, giving you maximum coverage and comfort. The water-repellent stretched nylon provides an extra layer of wind-blocking protection while still allowing breathable air movement.
Topo Designs thoughtfully crafted a unique adjustable webbing buckle closure to ensure every wear fits perfectly and comfortably on each individual user's head. Its pliable bill also stays flipped up during any activity, no matter how active or fast-paced it gets.
Price: $18.00
Highlights: Made from recycled material, a lightweight 6-panel design, and a hook and loop closure.
About Running Hat: The Adidas Superlite Running Hat is a premium choice for athletes and fitness fans alike. Imported from the highest quality materials and made from recycled material, you can rest assured that this hat is as eco-friendly as it is fashionable.
With a lightweight 6-panel design and a hook and loop closure, you will get superior protection from the elements with supreme comfort wherever you go. The 3D weld badge provides an eye-catching athletic look to complete any ensemble.
Don't forget about airflow and moisture wicking. The mesh provides ultimate air flow to keep you cool no matter how intense your workouts are while also wicking away sweat to keep you feeling dry and refreshed. Plus, there's even a non-glare lining under the visor, so you won't have to worry about distractions while you focus on your performance.
Best Running Hats Conclusion
All in all, hats are a great way to keep cool and protected while running. No matter what style you choose, this list of the best running hats is sure to have the perfect hat for your needs.
So don't go bareheaded on your next run – grab a hat and enjoy all the benefits a quality running hat offers.
If you have tried any of these running hats before, we would love to hear your feedback below in the comments.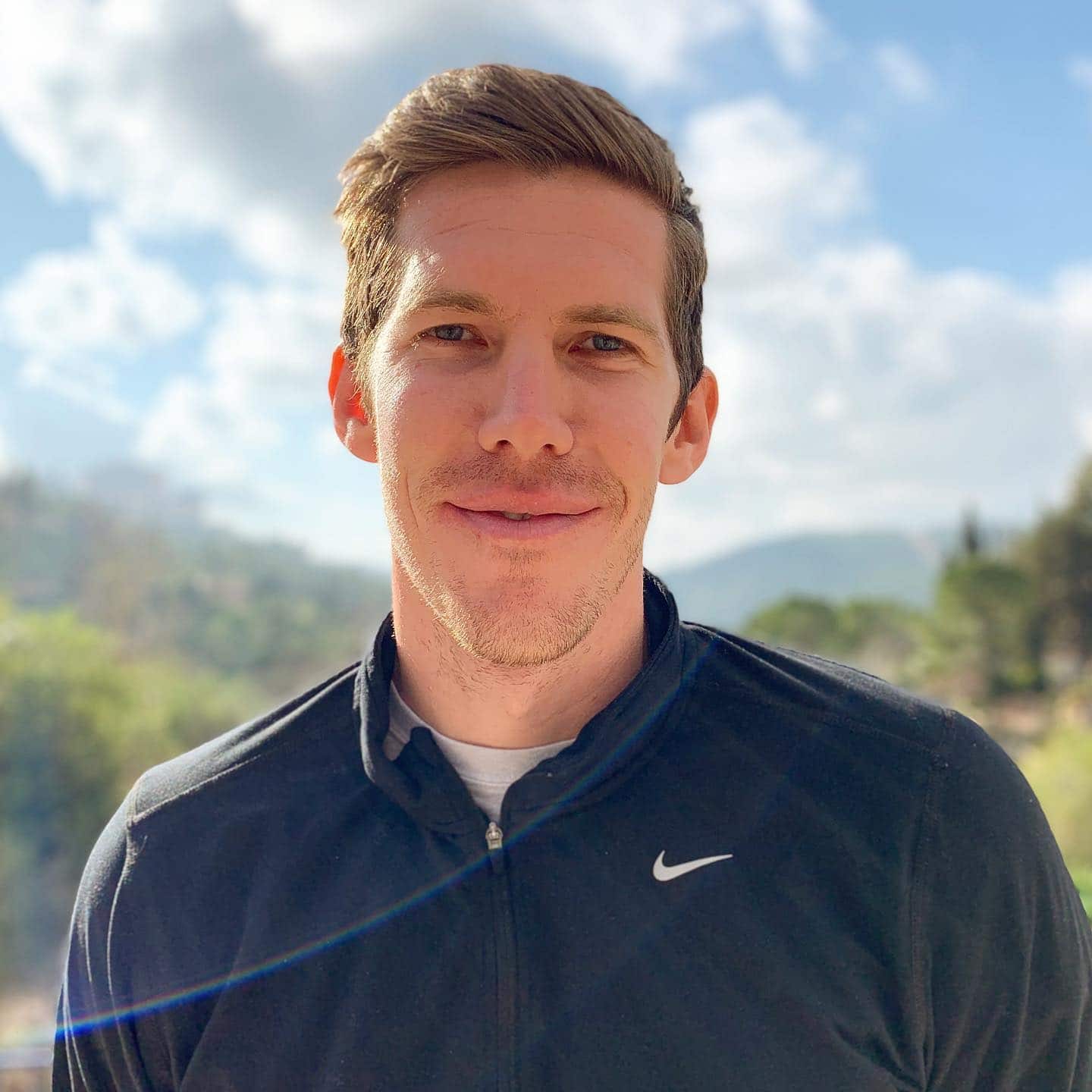 Kyle has a background in sports, fitness/health, and business. However, he also has a passion about researching all topics, and is dedicated to making lists that will help make your life easier.