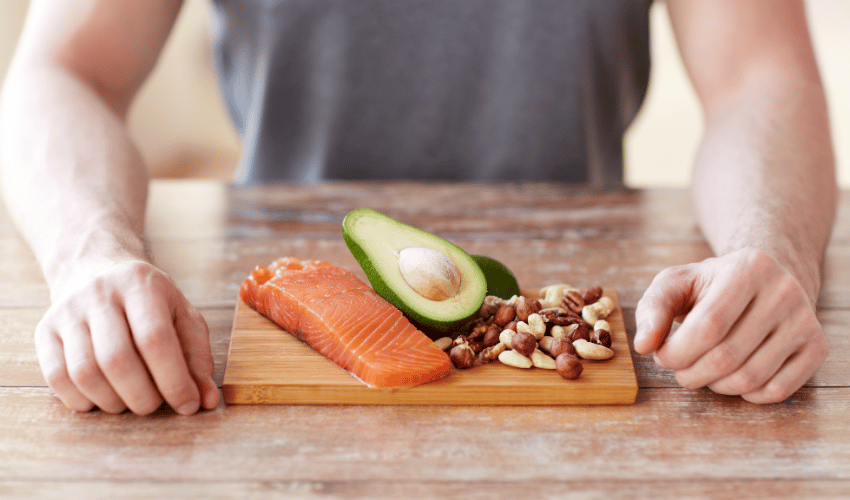 For many people the Paleolithic Diet is a healthy lifestyle eating plan that has produced great results. Eating like a caveman, however, does put some restrictions on what you can eat, making Paleo followers on the lookout for new Paleo recipes. In this list of the best Paleo recipes we have scoured the web and compiled some of the tastiest Paleo recipes available.
For even more Paleo options, check out our list of the best cooking blogs where we detail a number of cooking blogs, including a Paleo specific blog.
List of the Best Paleo Recipes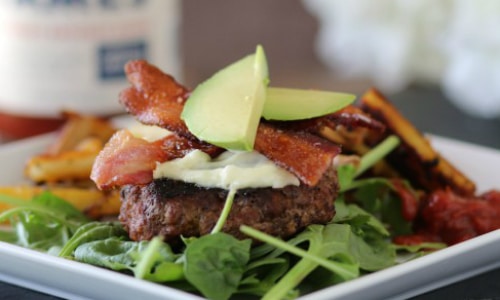 With chorizo, bacon, and beef these burgers are one-of-a-kind delicious. Throw in some crispy sweet potato fries and you have the perfect dinner.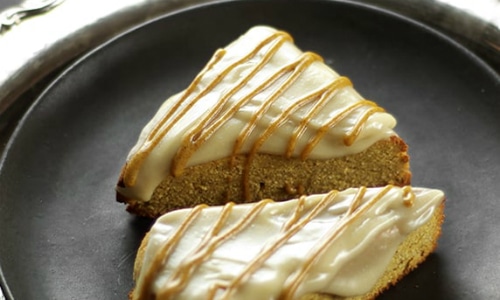 If you have ever had a Starbuck's pumpkin spice scone you know how incredibly delicious they are. In this pumpkin spice scones knockoff recipe you can get the same great taste, but still be in keeping with the Paleo diet.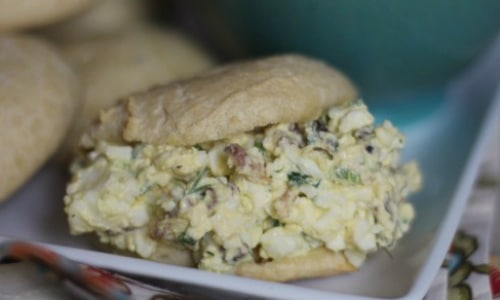 Featuring Paleo approved homemade biscuits this egg salad recipe is kicked up a notch with the addition of bacon and jalapenos. Make extra of the homemade avocado-based mayo as you will want to use it on everything!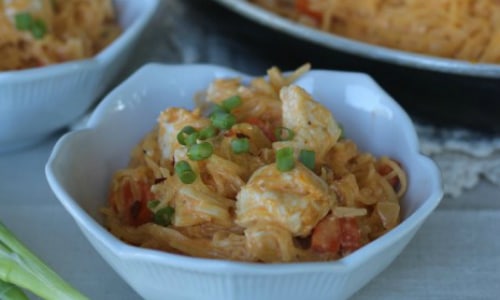 Utilizing spaghetti squash as the 'pasta' this buffalo chicken pasta is healthy and delicious. Add in a homemade mayo sauce and this recipe becomes even more unique and tasty.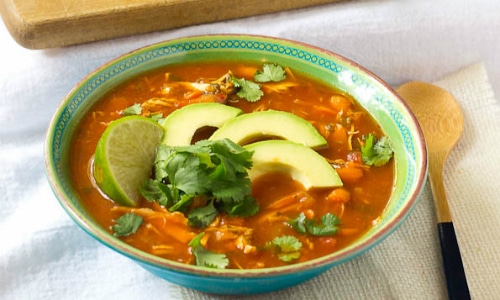 Topped with avocado, this bean-free chicken tortilla soup delivers great Southwest flavor. Make a big batch of this soup because the leftovers taste even better.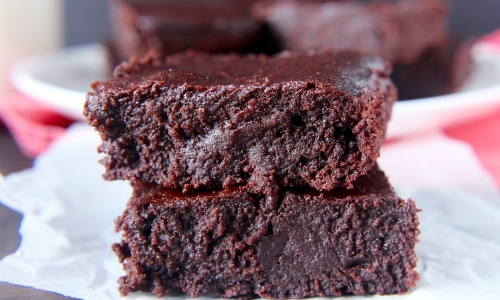 Gluten free, dairy free, and Paleo to boot, these fudgy brownies are simple, yet oh so tasty. A breeze to make, these brownies are not cakey like many other paleo brownies. Make these brownies the next time you are craving something sweet or need to impress your guests.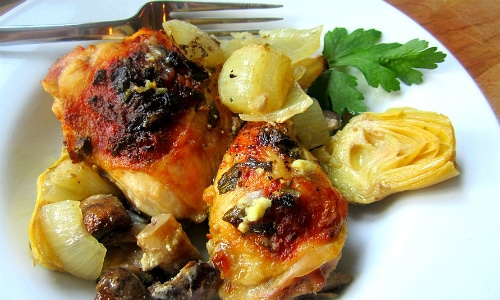 Judged as a winning recipe by chef Mario Batali on The Chew, this baked artichoke chicken is a great alternative to regular baked chicken. Hearty, yet refreshing, this recipe is simple enough to make during the week, but impressive enough to serve at special occasions.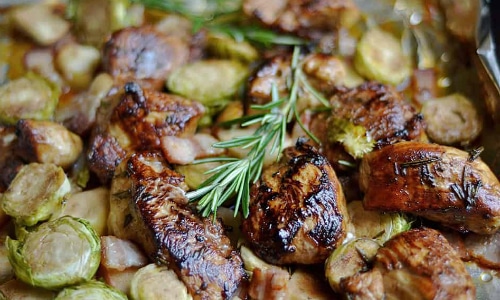 Seasoned with balsamic, lemon, garlic, and olive oil, this sheet pan chicken is a breeze to make. Bacon and apples amp up the flavor, and a variety of vegetables pair well with the balsamic glaze. And, with just one pan to wash, cleanup is a breeze!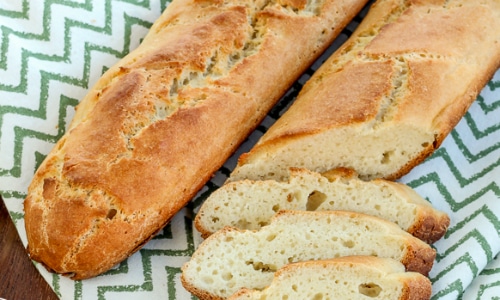 From start to finish, this bread takes only one hour thanks to the quick rise yeast. The end result is a satisfying, grain free French bread that pairs well with soups, sandwiches, and just overall good munching.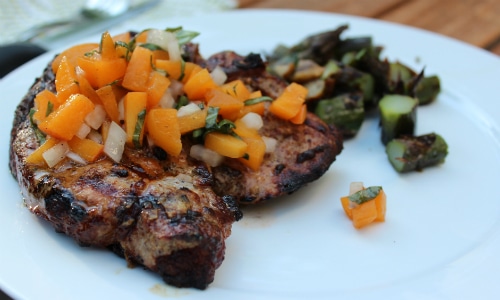 If you enjoy grilling, this pork chop recipe is for you. Tangy and moist, these pork chops are kicked up a notch with a sweet basil-apricot relish. Throw some veggies on the grill with the pork chops and you have a complete meal.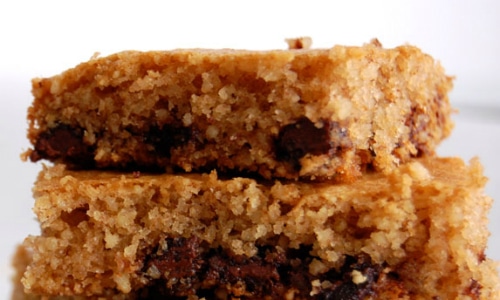 Great for large crowds, this chocolate chip cookie bar recipe is satisfying and delicious. Pour yourself a nice large cup of almond milk for cookie dunking and you have the perfect dessert.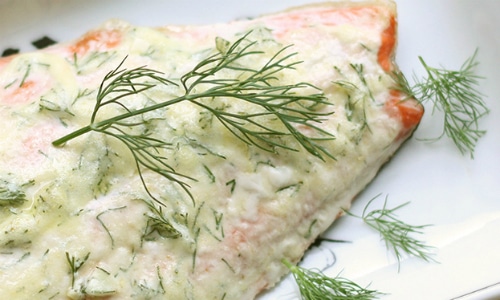 Utilizing Paleo-approved homemade mayo, this dill and garlic salmon is a nice change from run of the mill salmon. Try pairing the salmon with mixed greens and mashed cauliflower for an easy dinner.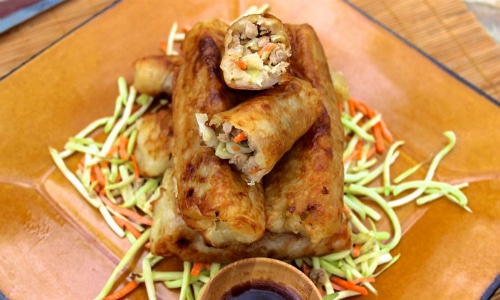 Have a hankering for some Asian food? Wrapped in boiled, smashed, and pressed yucca root, these Paleo egg rolls are incredibly tasty. While this recipe calls for a pork filling, alternative fillings include veggies, shrimp, and chicken.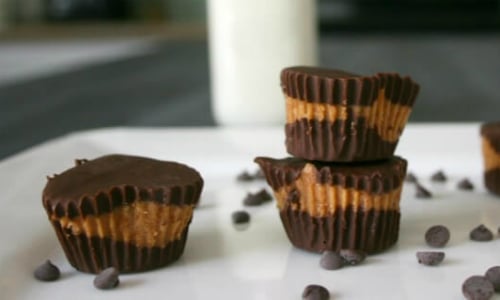 For those who love the classic Reese's Peanut Butter Cup this nut butter cup recipe is a great way to satisfy the craving without cheating. While this recipe calls for sunflower seed butter, almond butter is another great alternative. Make a big batch and keep your leftovers (if there are any!) in the freezer.
Best Paleo Recipes Conclusion
From dinner to desserts we have you covered in this list of the best Paleo recipes. Our goal for this article was to show you that choosing to be on the "Paleo diet" doesn't mean that you can't still eat some really tasty meals. So we hope you found a couple of recipes that you are going to try in the near future.
Let us know how these recipes turned out for you in the comments below.