Best Cooking Blogs: The Top 25 List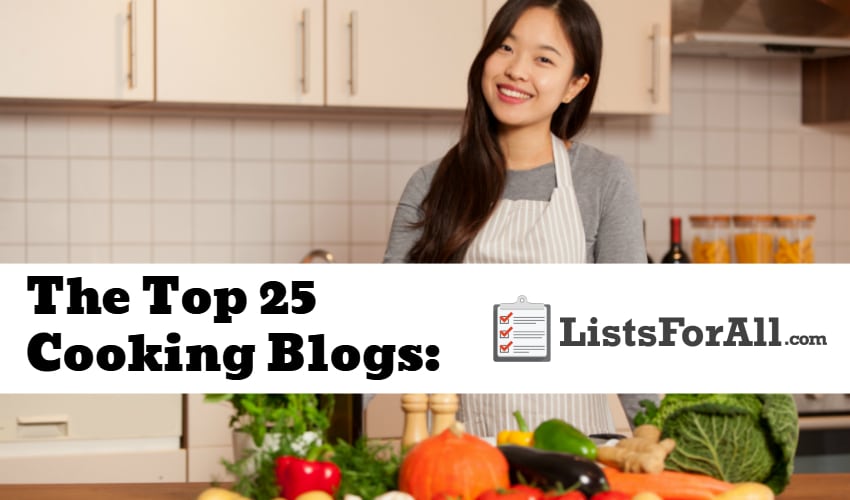 Best Cooking Blogs: Becoming the Master of Your Kitchen
In the wise words of Julia Child, "People who love to eat are always the best people." And for all those people who love to eat, cooking blogs are a valuable resource. For this list of the best cooking blogs we have scoured the internet in search of fun, inspirational, and useful cooking blogs.
Look through our list below, and no matter your cooking level or cooking style, there is sure to be a cooking blog that works for you! After you checkout all of these great cooking blogs, make sure you visit our list of the best kitchen tools so that you can start making some of the great dishes on these cooking blogs.
Top 25 Cooking Blogs:

The sister food site of the popular Apartment Therapy website, The Kitchn has a monthly readership of over 17 million. Each day, the site is updated with 20 new articles, with topics ranging from recipes and cooking lessons to product reviews and kitchen design and renovation.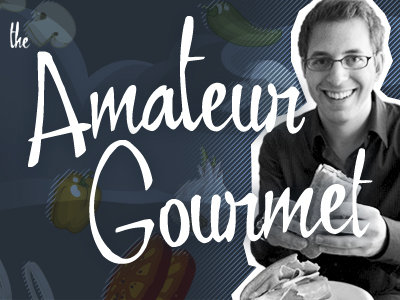 Originally in the field of law, blogger Adam Roberts decided to give his true passion, cooking, a chance. While he took that chance he documented everything he was learning about food in his blog, The Amateur Gourmet. Today, Adam's blog details everything from recipes to restaurants to how-to's and Adam, along with his blog, has been featured in a variety of Food Network shows.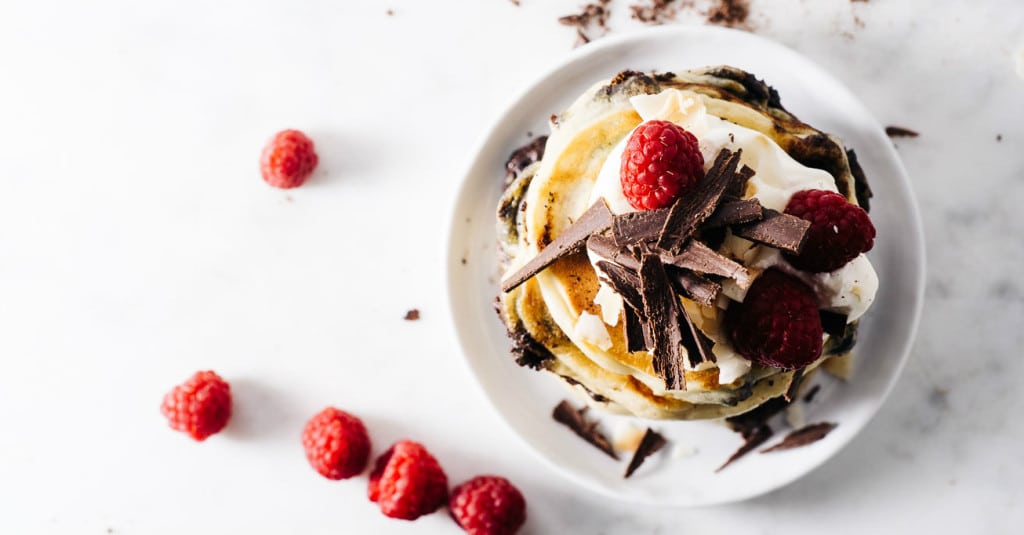 Written by blogger Stephanie Le, the I am a Food Blog emphasizes simple, honest food with unique food combinations. Many of Le's recipes also feature Asian flavors, resulting in fun recipes like Banh Mi Tacos and Crab Rangoon Deviled Eggs.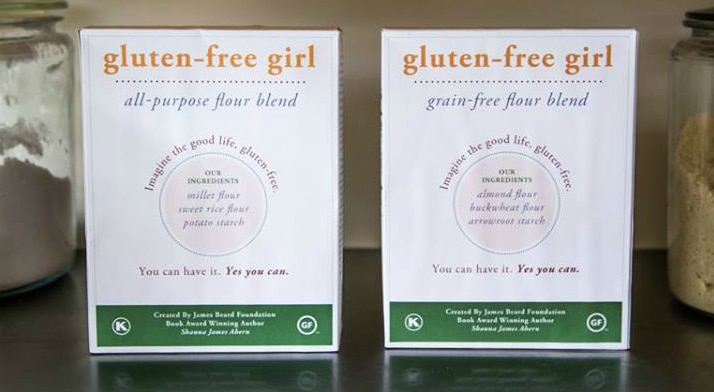 Like many other people, food blogger Shauna James Ahern has celiac disease. A year after being diagnosed Shauna met her now husband, Chef Ahern. With the addition of Chef Ahern, the website, formerly just Gluten-Free Girl, became Gluten-Free Girl and the Chef. As a result of this collaboration, the site now features standout gluten-free recipes like duck confit with Umbrian lentils and blue cheese cheesecake with a fig crust, as well as a number of good pizza, pasta, and bread recipes.

Written by blogger Jeanine, Love and Lemons focuses on fresh, seasonal produce. While the site is not exclusively vegetarian, many of the recipes are, and Jeanine notes, "We're not going to tell anyone what not to eat… we just hope to offer a few ideas about how to make vegetables exciting and delicious."

Part recipes and tips, part store, Breadtopia is artisanal home baking at its finest. For the baker, the site is a place to connect with the baking community, as well as shop for discounted and hard to find baking supplies.

Cooking and eating what you made should be an experience and a chance to make lasting memories. Playful Cooking is going to center around recipes that are simple, fun to make, and taste great. The blog and recipes are put together by Kankana and feature a variety of different dishes. With an Indian food cooking background from her mother, you can expect a lot of Indian dishes, but there are also a lot of other great dishes as well.

With several different award nominations from the Canadian Food Blog Awards, Seven Spoons is going to provide tasty and delicious recipes that you can replicate in your own kitchen.  Tara O'Brady is the author and photography for Seven Spoons and has been providing cooking recipes since 2005. There is also a Seven Spoons Cook Book that will allow you to get all of her great recipes in an easy to use recipe book. As one of the highest regarded food bloggers in the culinary arena, Tara O'Brady and Seven Spoons is a must follow for any food junkie.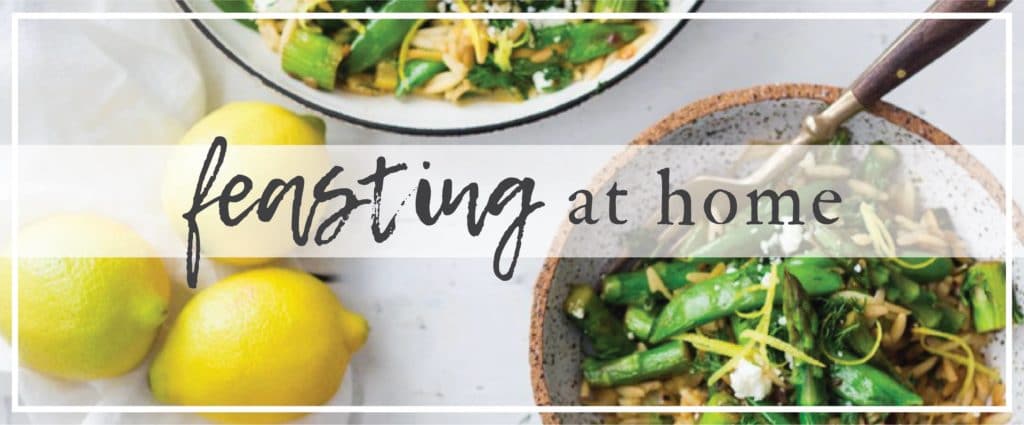 From the mind of restaurant owner, caterer and chef Sylvia Fountaine, Feasting at Home is going to provide you with recipes centered around seasonal vegetables and the different seasons. It can sometimes be challenging and time-consuming when it comes to cooking and eating healthy. So Silvia is going to use her expertise to help inspire you and provide you with the know how to prepare and cook the healthier meals that you want.
Whether you are a Thai food expert or not, SheSimmers is going to provide you with easy to follow Thai recipes that taste as great as they look. The author of SheSimmers and Thai food expert is Leela Punyaratabandhu. Leela's writing has been featured on CNN, Wall Street, Serious Eats, Food 52 and more. She also has a cookbook titled, Bangkok: Recipes and Stories from the Heart of Thailand. So for all things Thai food related make sure that you checkout SheSimmers.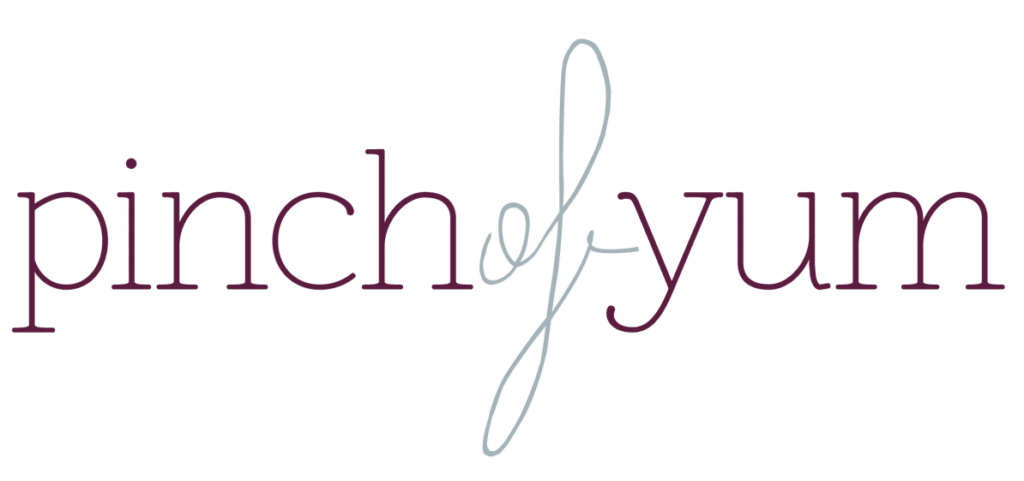 With a wide variety of different recipes and dishes, Pinch of Yum is going to cover all types of foods. From vegetarian recipes to dishes like baked mozzarella chicken rolls, you will easily be able to find a few different recipes that will quickly grab your attention on Pinch of Yum. Started in 2009 by Lindsay and her husband Bjork, Pinch of Yum has been providing yummy recipes to the world ever since.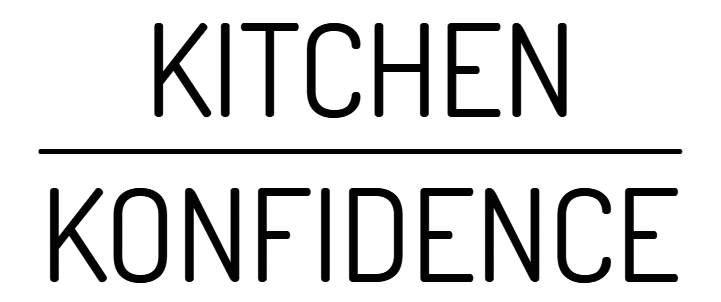 Find your "konfidence" in the kitchen with this cooking blog started by "food explorer, recipe curator, cocktail shaker and dessert lover" Chef Brandon. The blog was started in 2010 and is a mixture of Brandon's Italian-Eastern European heritage and the great culinary scene that he is surrounded with living in San Diego, California. With recipes covering a wide variety of food groups and even some resources on how to start your own cooking blog, Kitchen Konfidence is definitely worth checking out.

W. C. G. L. or What's Cooking Good Looking is put together by trained natural foods chef Jodi. This cooking blog is going to center around "wholesome and tasty foods." With a belief that looking good and feeling good start with what you eat and that what you eat doesn't have to be boring or bland. WCGL is going to give you recipes that taste amazing and will enrich your life. So make sure you checkout the recipes and other great resources that Jodi has compiled for healthy food enthusiasts.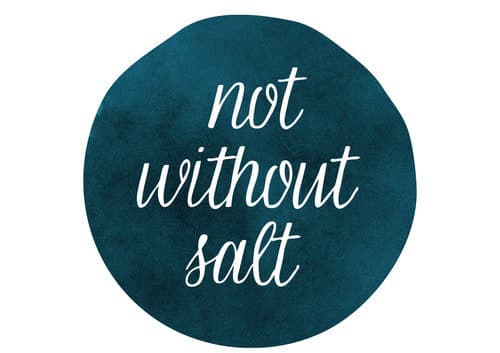 From plating intricate desserts at Spago in Beverly Hills to preparing a dinner for three hungry kids and her husband, Ashley uses her blog Not Without Salt to help showcase the different recipes that she uses with her family. Not only will you get a lot of different great recipes from Ashley, you will also get a look into her personal life and what it is like to raise three kids while also still chasing a passion for food. So for recipes that are "simple, classic, and nutritious," look no further than the Not Without Salt Cooking Blog.

Andie Mitchell was inspired to start her cooking blog after she saw the impact that healthy eating had on her own life. Her recipes will allow you to remake different foods in healthier more wholesome ways. Eating healthy isn't about a quick diet, it is about a lifestyle. For great recipes that will not only taste great, but have you feeling great, checkout Andie Mitchell and her cooking blog. Also, checkout her New York Times bestselling book It Was Me All Along.

Not your typical food blog, Eater is more of a one-stop shop for all things food news related. From different must read cookbooks to the latest food news to cooking show updates, Eater is going to be all things food. So if you are a food junkie and love to read about all things food related, make sure you give Eater a look. Be warned though, you may get on the site and without noticing spend two hours of your day there.

For everything natural cooking and vegetarian, Naturally Ella is going to be your go to source. With features like; a recipe finder, exploring an ingredient, and how to stock your pantry, you will be covered from top to bottom with everything that you need to cook and eat healthier. Erin started Naturally Ella in 2007 and will quickly have you, like her, believing that great taste doesn't have to be sacrificed when it comes to eating healthy. Here are a couple of books that she has written and that you should also checkout – The Easy Vegetarian Kitchen and The Homemade Flour Cookbook.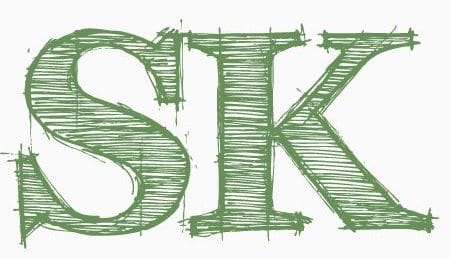 Focusing on cooking around seasonal fruits and vegetables, Sprouted Kitchen is going to try and prepare "healthy food that fits into your everyday life." Whether it is preparing a meal or a quick snack, eating healthy doesn't have to be a huge task. Sprouted Kitchen will give you the recipes and know how to eat healthy within your daily schedule. For even more know how, checkout the Sprouted Kitchen cookbooks Bowl + Spoon and The Sprouted Kitchen.

When you hear the word "skinny" in the title of a cooking blog your first thought is most likely something along the lines of "diet food." However, this doesn't have to be the case, and with SkinyTaste you will find that you can eat great tasting meals that are also going to be good for you. Blog author Gina Homolka is going to provide you and your family with great tasting meals that are centered around eating "seasonal, clean, whole foods." So instead of thinking diet, think delicious healthy recipes.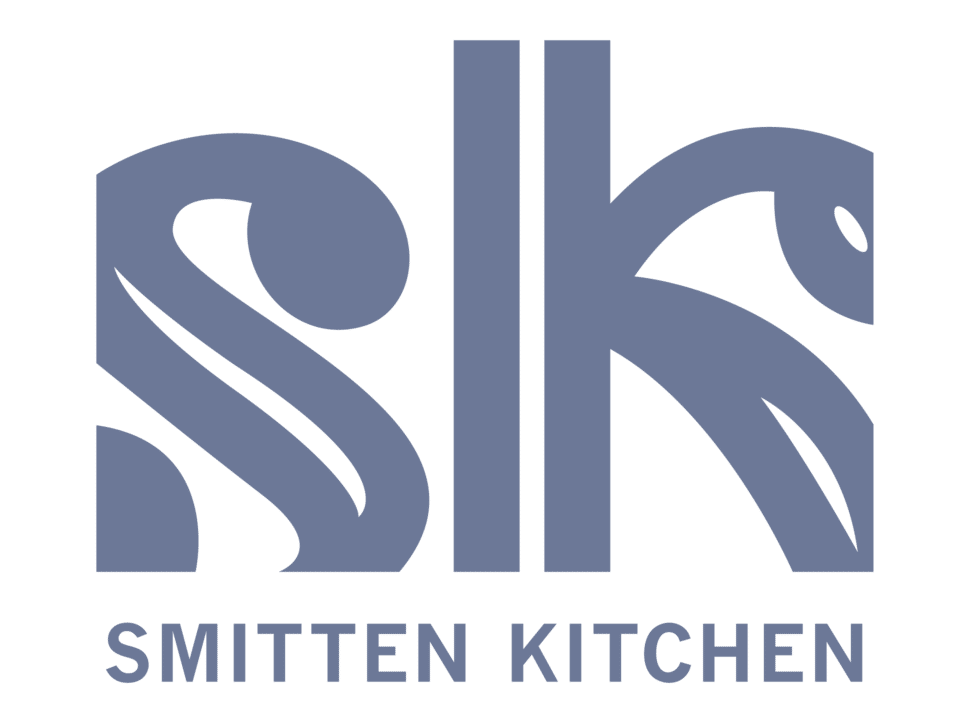 You don't have to have a large commercial kitchen to make great tasting dishes, and Smitten Kitchen is going to prove that. With "fearless cooking from a tiny kitchen in New York City," you will be able to follow along with Deb Perelman and her passion for making comfort foods and other great dishes. With a lot of things made from scratch, you will be able to get a full tutorial on how you can replicate these recipes in your own kitchen.

If you love all things food related than you are going to love Food52 and wish you would've been taking advantage of it years ago. From cooking recipes to featured articles to contests that you can win, Food52 has a bunch of stuff going on. You don't have to be an expert cook to take advantage of all of these great resources either. Whatever level of foodie or cook you are, make sure that you checkout Food52 and all of their great food resources.

Created and maintained by blogger Elise Bauer, Simply Recipes is the blog for recipes. Featuring everything from quick, budget, how to, Paleo, low-carb, and vegetarian recipes, Elise's compilation of recipes is a one-stop shop. The site's handy search features (alphabetical, main ingredient, season, recipe type, and cuisine) also make for easy recipe retrieval.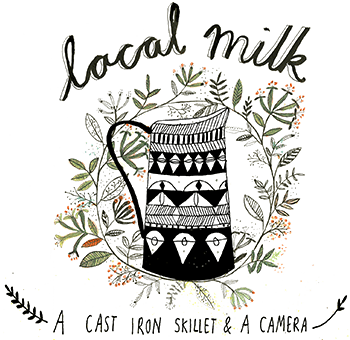 Slow food and slow life; that is the premise behind photographer, recipe developer, and writer Elizabeth Kirby's blog Local Milk. The site features everything from seasonal cooking and simple gatherings to pieces on Kirby's travels and life in Tennessee.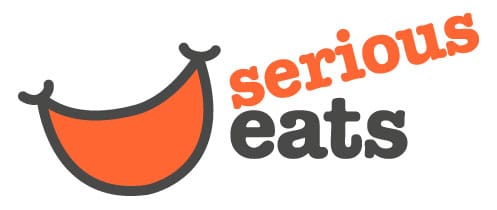 The self-proclaimed world's most trusted authority on deliciousness, the site Serious Eats features a team of in-house recipe developers dedicated to "definitive recipes, hard-core food science, trailblazing techniques, and innovative guides to essential food and drink anywhere and everywhere."  As a result, on the site, there are a number of reviews and product tastings, all done by a team of qualified food experts.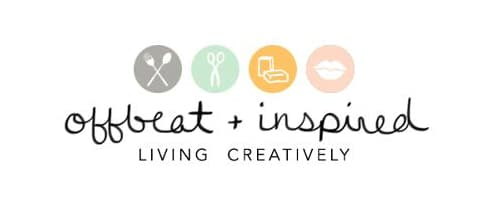 Run by long-time friends Sarah and Tiffany, the blog Offbeat and Inspired is part food blog part lifestyle blog. Recipes featured on the site include things like vegan cinnamon rolls and eggnog white Russians.
Best Cooking Blogs Conclusion
Preparing a great home cooked meal has never been easier. With this list of the best cooking blogs you will really have an endless amount of recipes to try out at home. Whether you are seasoned chef (no pun intended, well maybe a little), or someone just starting in the kitchen, you will be able to find something for you in these different cooking blogs.
So follow a couple of these blogs, try out a few of the recipes, and then let us know how it all went in the comments below. We would love to hear your feedback!