Smoothie Recipes: The Top 25 List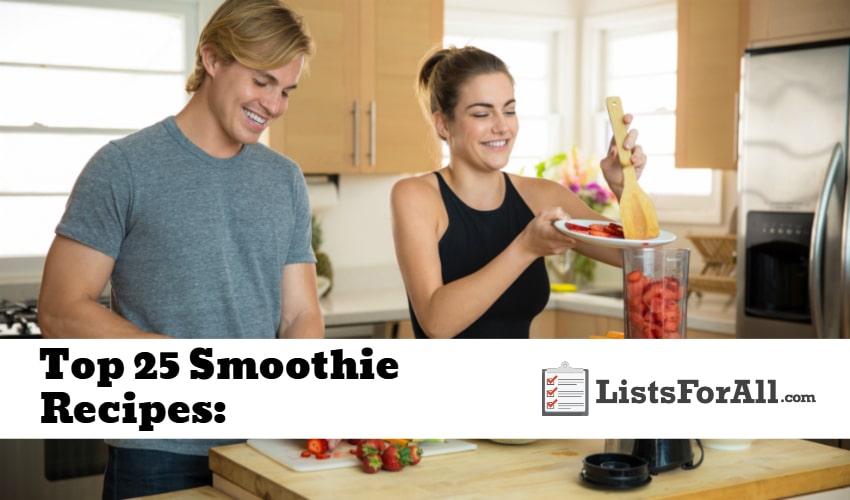 Smoothie Recipes: Tasty, Healthy, and Easy to Make
Smoothies – they are fast, easy, delicious, and often healthy. In this list of the best smoothie recipes, we detail 25 great smoothie recipes that will have you breaking out your blender on a daily basis. Perfect for breakfast or an on the go snack, all of the smoothies on this list are truly tasty.
Plus, as a bonus, most of the smoothies on this list are actually very healthy, ensuring that you start the day out right. And, while there are some classic standbys on this list, several of the smoothies on this list are unique, ensuring that even smoothie regulars have something new and tasty to try.
For even more food and drink inspiration, check out our list of the best sandwiches or our list of the best mixed drinks.
Top 25 Smoothie Recipes: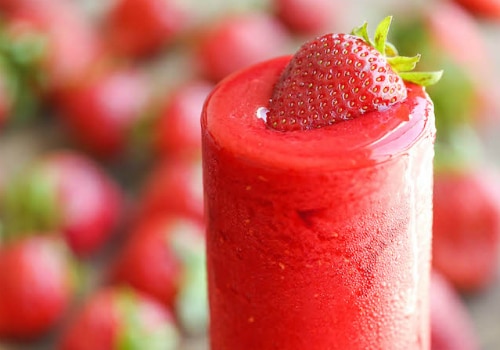 The perfect combination of sweet and sour, this refreshing strawberry lemonade smoothie is made with just four ingredients: strawberries, lemon juice, a touch of sugar, and some vanilla yogurt. Perfect for summer or anytime you want a bit of summer flair, this smoothie is a breeze to whip up. For an even more vibrant smoothie, try adding some raspberries or other berries.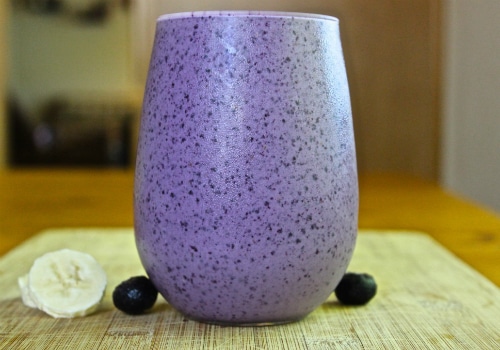 Smooth, creamy, and healthy, this blueberry banana smoothie is chock full of wholesome goodness. Greek yogurt and coconut milk act as the base here while blueberries, bananas, vanilla protein powder, and chia seeds provide a full range of delicious nutrients.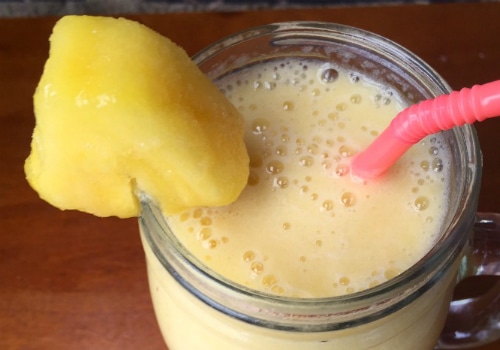 Made from just four ingredients, this tropical orange smoothie will have you dreaming of the beach. Pineapple, banana, orange, and almond milk round out the ingredients for this smoothie, and while frozen pineapple is recommended, fresh pineapple can easily be substituted as long as you add some ice.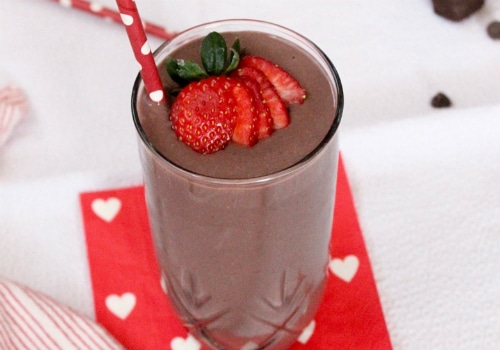 Reminiscent of chocolate dipped strawberries, this tasty chocolate strawberry smoothie is a frosty and healthy smoothie option. Greek yogurt acts as a base here, while frozen strawberries and dark cocoa powder replicate the chocolate dipped strawberry taste.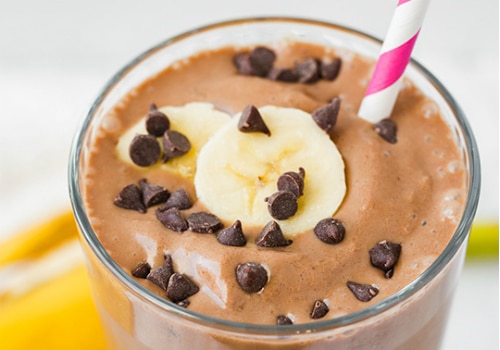 The classic flavors in this chocolate peanut butter banana smoothie don't disappoint. Extra ripe, frozen bananas work best in this recipe, while almond milk, ice, peanut butter, cocoa powder, and vanilla extract round out the rest of the ingredients. For an even sweeter smoothie, try adding a bit of honey.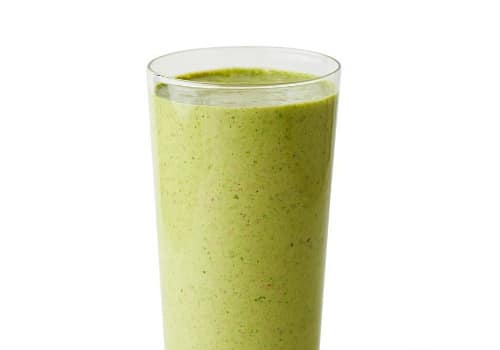 If you love the combination of peanut butter and banana, this is going to be the smoothie for you. Along with it being great tasting, you will also be able to sneak in some kale as well to help you meet your daily quota of healthy greens. So for a great tasting smoothie that is also going to help you achieve your health goals, this green peanut butter smoothie is a great go-to.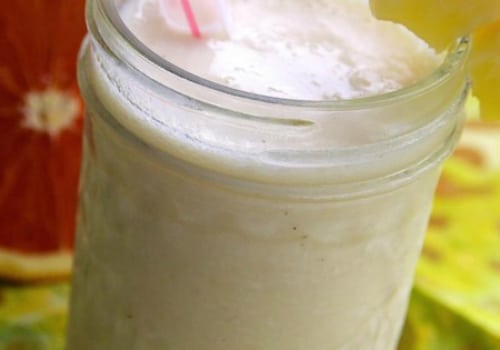 For those looking to change up the traditional smoothie blend, this pineapple creamsicle smoothie is sure to impress. This tropical fruit smoothie blend is going to include pineapple, yogurt, banana, orange juice, and ice. It is simple to make but packs a big flavor punch.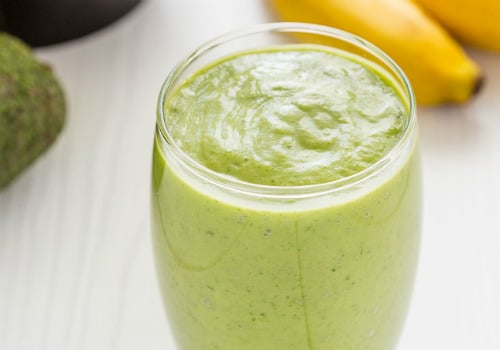 You may not think of avocado and banana going together, but with this smoothie recipe, they blend effortlessly together for a great tasting smoothie. The avocado is going to combine well with the other ingredients and will help to provide a creamy texture.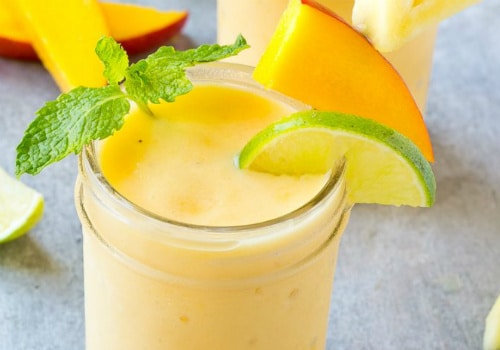 Whether you are sitting on a beach somewhere or just looking for a healthy delicious snack, this tropical smoothie recipe is sure to impress. With fruits like banana, mango, and pineapple, this smoothie is going to provide a burst of tropical fruit flavors in every sip that you take.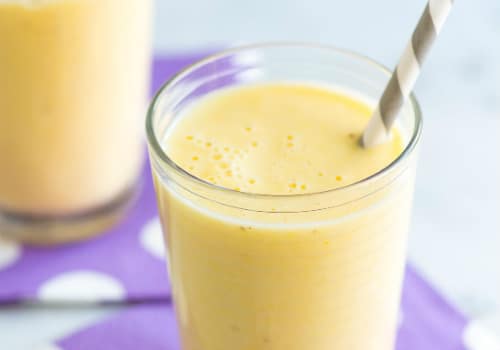 If you love the flavor of banana, then this is the smoothie recipe for you. This easy 5-minute smoothie recipe is going to allow you to not only enjoy a great tasting smoothie but also will enable you to know that it is good for you. Give this smoothie recipe a try the next time you are in the mood for a great tasting chilled drink.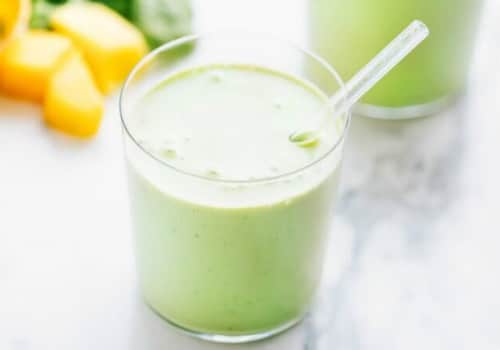 Perfect for delivering an extra boost of energy providing nutrients for your body, this green smoothie recipe is going to be both good for you and great tasting. The main ingredients are Greek yogurt, spinach, banana, and mango. If you are looking for a boost of energy during the day, give this smoothie recipe a try.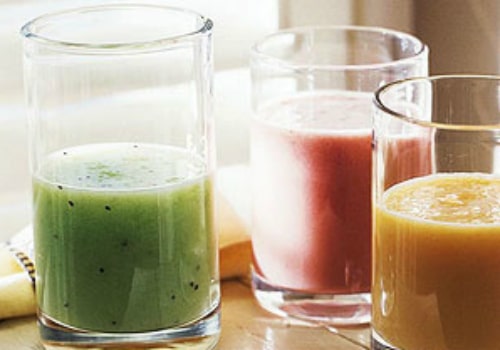 The great thing about smoothies is that there is almost an endless variety of ingredients that you can use. This smoothie recipe is going to use a few ingredients that you might not have first thought of when considering a smoothie recipe. However, even though maybe not first considered ingredients, they still come together for a delicious tasting smoothie drink.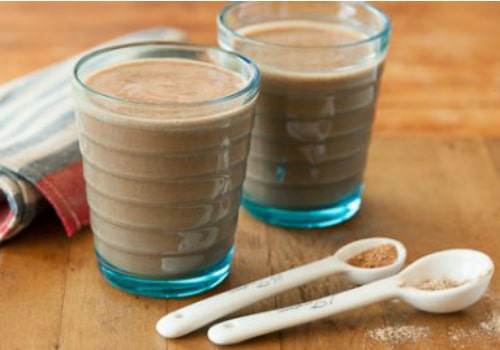 This smoothie recipe is going to require a little bit more prep time, but it will be totally worth it in the end. With ingredients like dates, ginger, nutmeg, and a variety of other great tasting ingredients, this is one smoothie that will be as unique as it is delicious.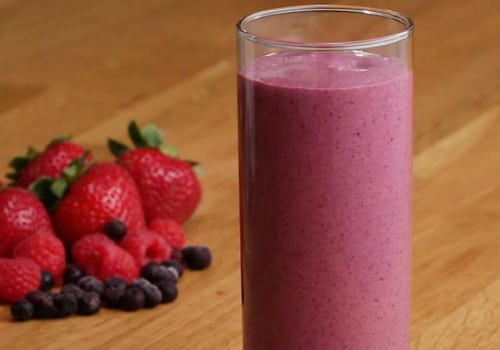 As simple as it sounds, this recipe is going to consist of three different types of frozen berries and milk. This no-frills smoothie is going to allow you to get all the fruit you need and also allow you to enjoy a great tasting smoothie in no time flat.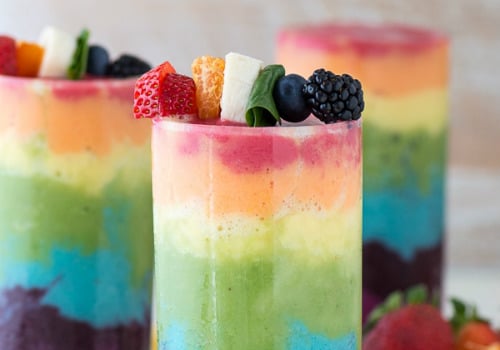 This smoothie is going to require a little bit more of a time commitment, but with the different colored layers and the great taste, you will be glad that you spent the extra time. Because of the look and delicious flavor, this smoothie would make for a great smoothie drink to serve when hosting a house party or dinner.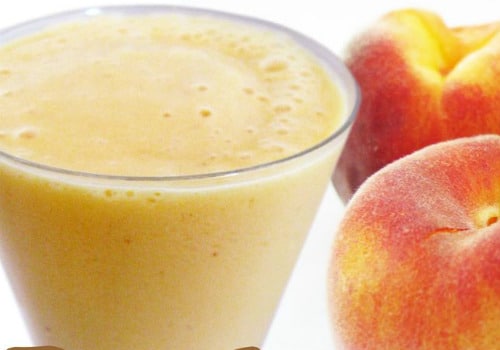 Whether it is with fresh peaches or frozen peaches, this orange peach smoothie recipe is sure to impress, and if you drink a lot of smoothies, it will allow you to add some flavor variation to your smoothies as well. With a total prep time of 10 minutes, it is a drink that you can enjoy in a short period of time too.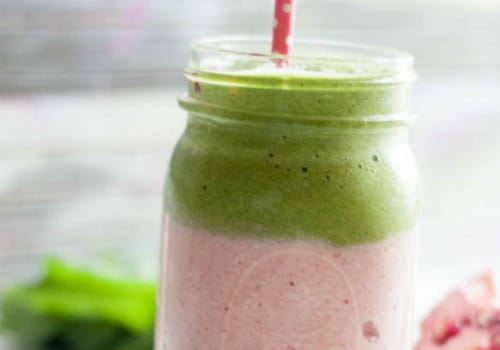 Pomegranate is a very underrated fruit, with this smoothie recipe though you will start to realize the great taste that accompanies one though pretty quickly. Also, with the layers that you will be able to put together with this recipe, you will be able to impress family and friends as well. So give this great tasting and great looking strawberry pomegranate green smoothie a try.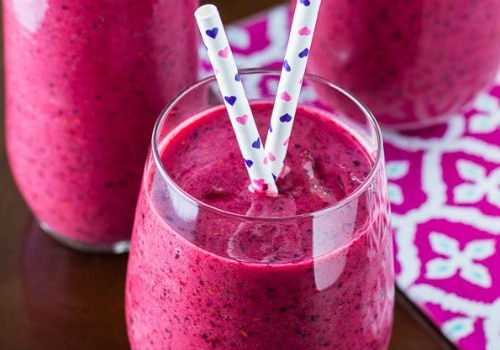 Smoothies make a great on the go breakfast option, but they also need to have the ingredients required to give you the fuel that you need to get stuff done throughout the day. This breakfast smoothie is not only going to be great tasting, but it is also going to give you the energy that you need to start your day out on the right note.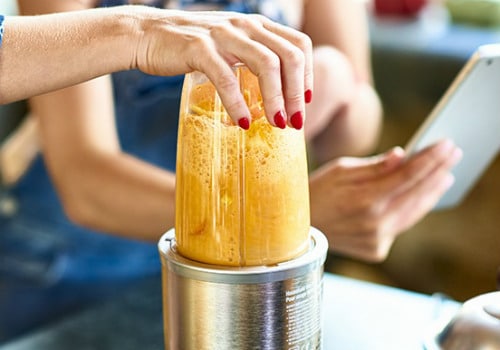 Spice up your smoothies with this ginger peach smoothie recipe. This recipe is going to require a few more ingredients than some of the other smoothies on this list, but when you taste the smoothie, it will be worth it. Along with being great tasting, this smoothie recipe is also going to be a detox smoothie that will help reduce bloat.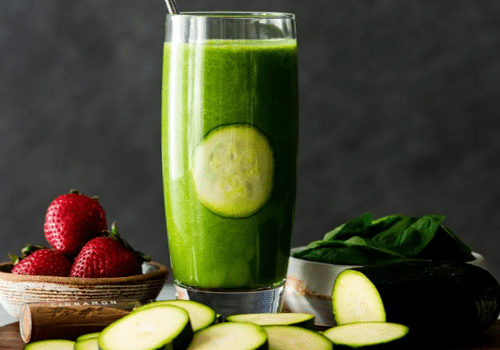 Zucchini never tasted so good with this smoothie recipe. With great taste and a ton of nutrients, this seven recipe smoothie that prepares in 10 minutes or less is a no-brainer. Give this smoothie a try next time you are looking for a great tasting drink that is loaded with healthy greens.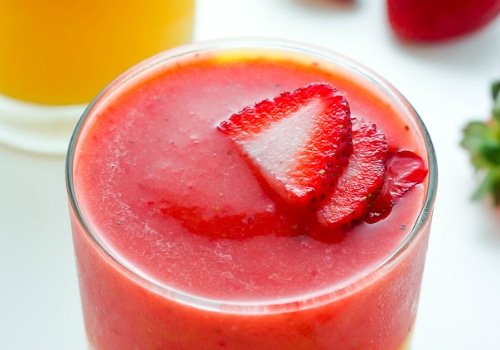 Inspired by a refreshing margarita, this strawberry mango smoothie looks almost too good to eat. Frozen mango chunks and orange juice make up the mango layer, while frozen strawberries, orange juice and honey (or sugar) make up the strawberry layer. While both layers can be blended together, keeping them separated creates a truly good-looking smoothie.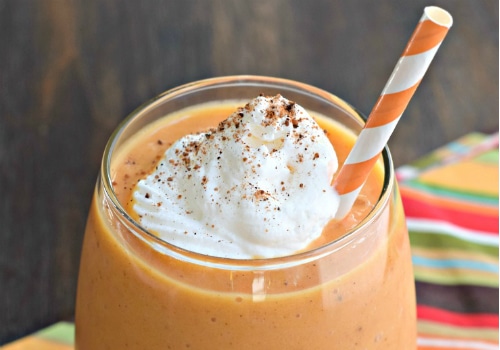 For a taste of Thanksgiving year round, this pumpkin pie smoothie hits the spot. Pumpkin puree, bananas, ice, vanilla yogurt, milk, pumpkin pie spice, and agave nectar (or honey) all combine in this recipe to create a truly tasty smoothie. If you are pumpkin pie addict, this is one recipe not to be missed.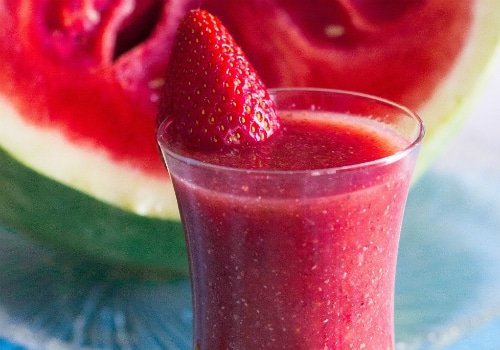 For a fun, summery smoothie, this strawberry watermelon smoothie is just the ticket. Watermelon and strawberries combine with lime juice, ginger, maple syrup, and chia seeds to create a unique and tasty smoothie. As a bonus, the chia seeds in this recipe are full of omega three fatty acids.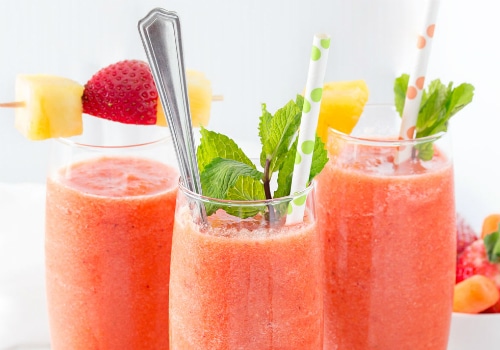 Who says vegetables can't taste good? In this tropical carrot smoothie recipe, carrots meld wonderfully with coconut water (or regular water), strawberries, mangos, oranges, pineapples, and a pinch of sugar to create a smoothie that is as good for you as it is tasty.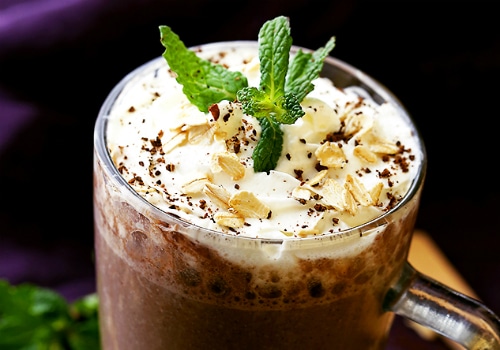 What's the perfect complement to your coffee in the morning? A coffee smoothie of course! In this coffee smoothie recipe, frozen coffee (make the night before and freeze in an ice cube tray) combines with bananas, rolled oats, cocoa powder, flaxseed, cinnamon, honey, and milk to create a smooth, creamy, delicious smoothie.
Best Smoothie Recipes Conclusion
The right smoothie should be something that you look forward to eating but is also going to have some great health benefits for you as well. This list of the best smoothie recipes is going to provide some great options that will meet both of these criteria.
We each have our own taste buds and preferences though, so find the right smoothie recipe from this list for you and then let us know in the comments how much you enjoyed it!
If you are looking for a great blender to make these different smoothies, make sure that you checkout our list of the best kitchen tools to see what blender we recommend as our favorite.