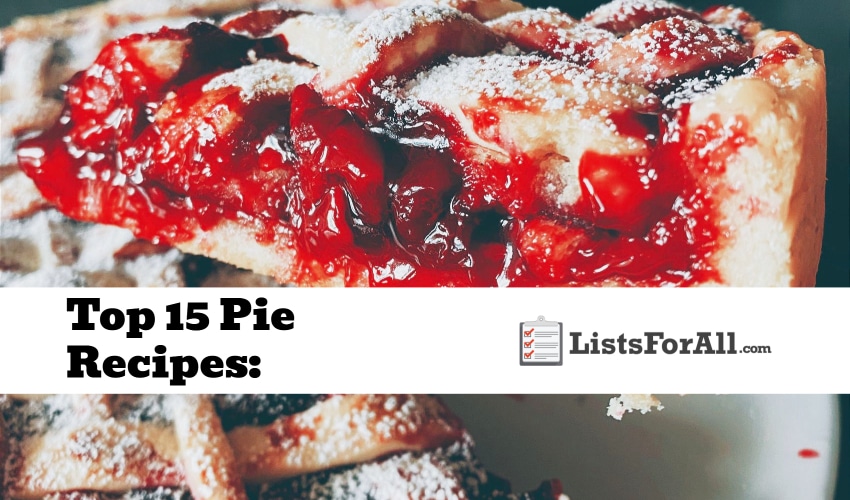 Best Pie Recipes: Finding the Perfect Pie Recipe for You
There's nothing like a warm, delicious pie straight out of the oven. Whether you're in the mood for fruit, chocolate, or savory, there's a recipe for you on this list of the best pie recipes.
This list of the best pie recipes will feature the top pie recipes for you to select from. With all of the variations on this list, you can find the perfect pie recipe for any occasion. From picnics to family get-togethers to holidays, you should be able to find the perfect pie recipe.
And while enjoying the delicious finished product is the goal, there is also something about the process of baking that is also enjoyable, especially with a family member or friend. So not only will this list of the best pie recipes provide a tasty treat at the end, but it will also provide a fun activity that you can enjoy on your own or with a partner.
If you are still looking for more desserts after this list, visit our lists of the best cookie recipes, best cake recipes, and best chocolate cake recipes. These lists will provide all the sugary baking goodness you can handle.
Top 15 Pie Recipes: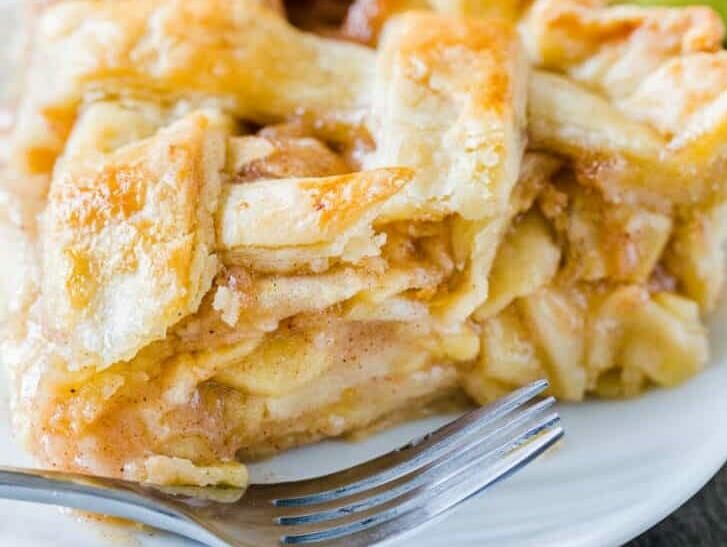 Prep Time: 30 Minutes
Cook Time: 1 Hour
Primary Ingredients: Granny Smith Apples, Cinnamon.
About Recipe: This is one of the best pie recipes for beginner bakers. This simple and easy recipe requires only common ingredients that are likely already in your pantry. The pie crust recipe is also made with simple ingredients, and it can be made in advance if you're short on time.
This recipe creates a delicious, flaky crust that is hard to resist. Also, the tart granny smith apples make for the perfect apple pie filling. The combination makes this recipe an American classic and does not disappoint.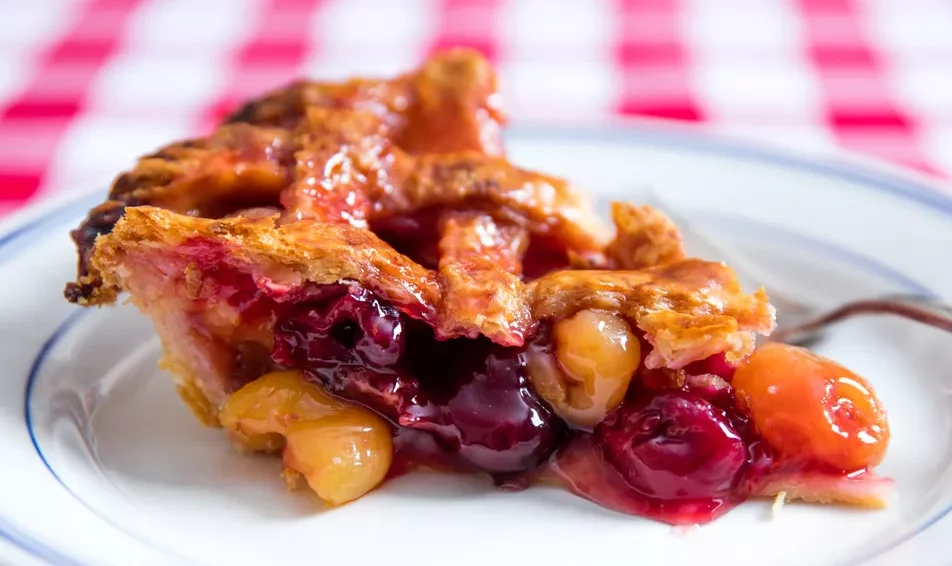 Prep Time: 15-20 Minutes
Cook Time: 1 Hour
Primary Ingredients: Pitted Cherries, Lemon Juice, Tapioca Starch.
About Recipe: This pie recipe has a simple list of ingredients. The filling consists of pitted cherries, sugar, salt, lemon juice, and tapioca starch. The tapioca starch is a must for a perfect filling. It's also important to use a 4:1 ratio of fruit to sugar with the tapioca starch to maintain that perfect filling and flaky crust.
For the best cherry pie, this recipe requires you to make your own crust containing only simple ingredients. This is one of the best pie recipes because it also includes extra optional steps for an egg wash and cherry pit whipped cream to top it off.
Prep Time: 20 Minutes
Cook Time: 35 Minutes
Primary Ingredients: Lemon Zest, Lemon Juice.
About Recipe: This delicious pie is a lemon lover's dream. It contains the perfect amount of sweetness balanced with that zing of lemon. For this pie recipe, you will want to make your crust and bake it first. The simple crust only uses flour, sugar, salt, butter, and a little water.
This recipe recommends using an egg and a dash of heavy cream to make an egg wash for brushing on the crust before baking. You will then cook the filling of this pie on the stovetop. One of the most important parts of this recipe is remembering to temper the eggs before adding them to your lemon mixture. The great thing about this pie recipe is it can be made days in advance as it is best served chilled.
Prep Time: 20 Minutes
Cook Time: 25 Minutes
Primary Ingredients: Greek Yogurt, Lime Zest, Lime Juice, Lime Slices.
About Recipe: This key lime pie recipe is one of the few pie recipes that contain no eggs. This recipe uses an easy-to-make graham cracker crust that only needs to bake 10 minutes before adding your filling. The crust can be pre-made ahead of time, but the filling should be added the day of serving to avoid a soggy crust. This pie requires more baking after the filling is added.
After cooling on the counter, it should be cooled in the fridge for 3 hours. To really set this pie apart, try topping it with homemade whipped cream; this will really complement the zesty lime flavor.
Prep Time: 30 Minutes
Cook Time: 50 Minutes
Primary Ingredients: Peeled Peaches, Lemon Juice, Lemon Rind.
About Recipe: This delicious pie crust recipe is very simple and only contains flour, butter, and salt; the filling is pretty simple as well. The filling ingredients only need to be mixed together and poured into the crust, and the recipe suggests brushing the crust and top with milk before baking for a golden-brown result.
The lemon zest and juice in this peach filling really bring out all the flavors without being too sweet. All of this will have you going for seconds on this classic peach pie recipe.
Prep Time: 20 Minutes
Cook Time: N/A
Primary Ingredients: Oreos, Peanut Butter, Semi-Sweet Chocolate Chips.
About Recipe: This is one of the best pie recipes for people who want to avoid baking. This recipe only requires seven ingredients and doesn't require any baking. This pie calls for an Oreo crust made with crushed Oreos and butter. Next, layer on top of the crust with the peanut butter filling and then the chocolate ganache.
Once this pie is put together, it is ready to serve after an hour of cooling in the refrigerator so that it can properly set. It also stores for up to 4 days in the refrigerator for days of enjoyment.
Prep Time: 15 Minutes
Cook Time: 50 Minutes
Primary Ingredients: Pecans, Brown Sugar, Corn Syrup.
About Recipe: The caramel-like flavors of the filling mixed with the crunchy texture of pecans combine to make this simple recipe an iconic favorite. With just five ingredients, you can make a homemade crust that will take this pie to the next level. After that, only three more ingredients are used for the filling.
Finally, combine these in the unbaked pie crust for one of the fastest and easiest pie recipes there is. This pie can be made 1-3 days in advance as long as it is stored in the refrigerator. It can also even be frozen; just allow it to thaw in the refrigerator overnight before serving.
Prep Time: 15 Minutes
Cook Time: 45 Minutes
Primary Ingredients: Pumpkin Puree, Ground Ginger, Nutmeg.
About Recipe: The great thing about this pumpkin pie recipe is that it can be as easy or advanced as you'd like it to be. This recipe gives the option of making your own pumpkin puree or using canned. It will walk you through making a homemade pie crust, or you can forego that and use store-bought.
The filling consists of pumpkin puree, sugar, cream, eggs, and the perfect amount of spices. This recipe has figured out that the key to getting that perfect pumpkin pie is to cook your pumpkin and spices for just 5 minutes to remove excess water.
Prep Time: 5 Minutes
Cook Time: 30 Minutes
Primary Ingredients: Flaked Sweetened Coconut, Coconut Milk.
About Recipe: This coconut cream pie will have everyone asking for seconds. This recipe is a classic and can be prepped and baked in just 35 minutes. The recipe recommends using coconut milk in the coconut custard, but you can substitute whole milk or half-and-half in a pinch. Although, sticking with coconut milk will provide more yummy coconut flavor and satisfy any coconut lover.
It is also best to make a homemade pie crust for the tastiest results. However, these are simple and quick to whip up. Substitute store-bought crust if you desire. This recipe is so quick that you can whip up another dessert to serve with it.
Prep Time: 20 Minutes
Cook Time: 1 Hour and 10 Minutes
Primary Ingredients: Unsweetened Cocoa Powder, Evaporated Milk.
About Recipe:  This recipe is excellent for people who don't want to make their own pie crust as it calls for a packaged pie dough crust. Although, the pie crust will need to be pre-baked. This recipe calls for a filling that is super simple and can be whipped up while the crust is baking. Lastly, bake this delicious and chocolatey pie an additional 45 minutes after the filling is poured in. All of this will allow for a classic, fudgy pie that all will love.
Best Pie Recipes Conclusion
We hope you enjoyed these recipes for sweet and savory pies. Whether you're in the mood for fruit or chocolate, there's a pie on this list for you. With all this variation, you can have a delicious pie any time of the year and still have your go-to recipes for your Thanksgiving Dinner, Christmas Dinner, and any other holidays or family get-togethers that you may have.
And of course, don't forget the fun that comes with baking and enjoying time in the kitchen with a child or family member. Whether you are a baking beginner or expert, you can follow these recipes and end up with a delicious-tasting pie. Also, all of these pies will go better with a great cup of coffee, milk, or one of your other favorite beverages.
If you need any kitchen utensils to make one of these awesome pies, be sure to visit our list of the best kitchen tools. This list will have pans, mixing bowls, and everything else you need to bake your favorite desserts.
Have you tried one of these pie recipes before? If so, feel free to let us know how much you enjoyed it. Or, if you have a pie recipe of your own that you think should be on the list, please share it below.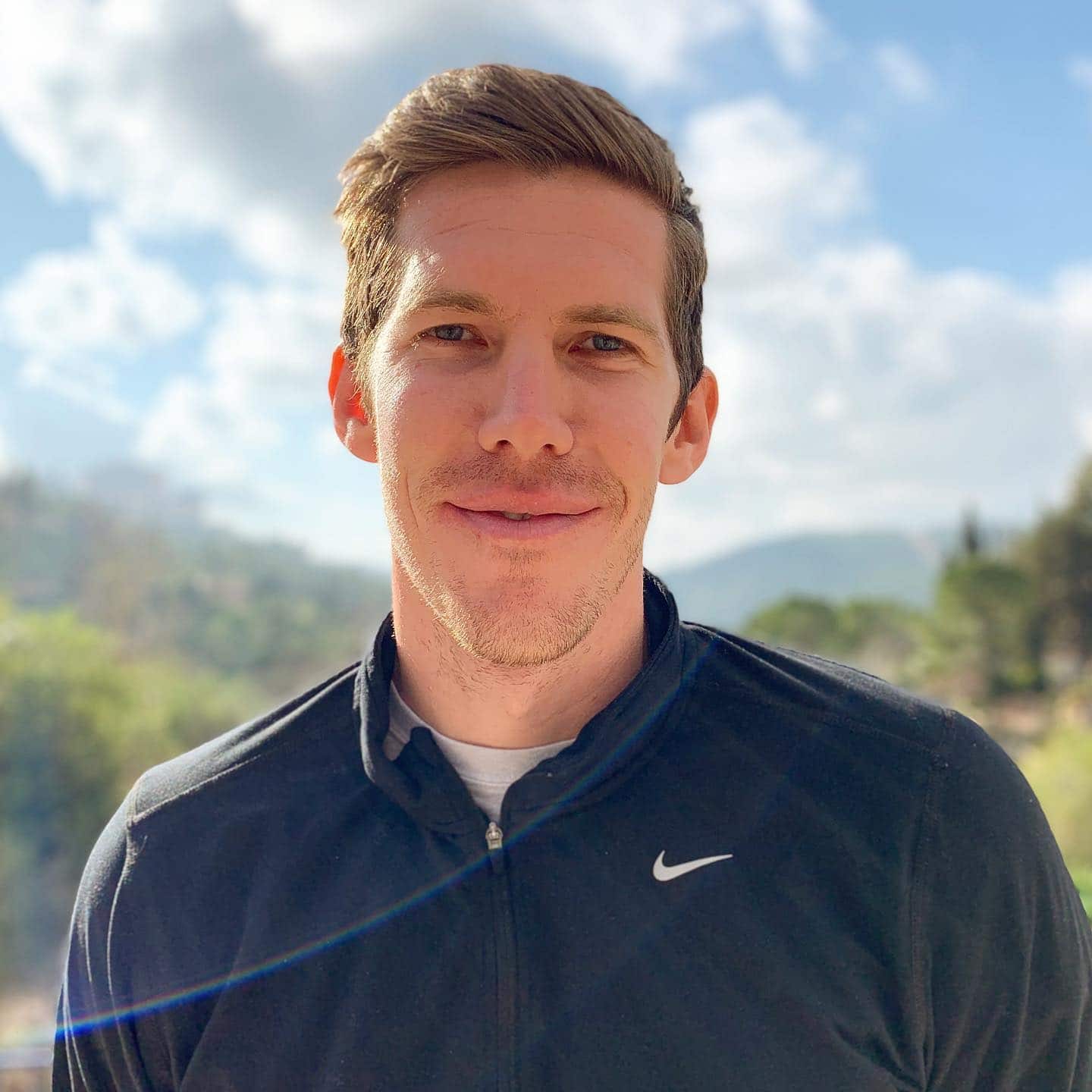 Kyle has a background in sports, fitness/health, and business. However, he also has a passion about researching all topics, and is dedicated to making lists that will help make your life easier.