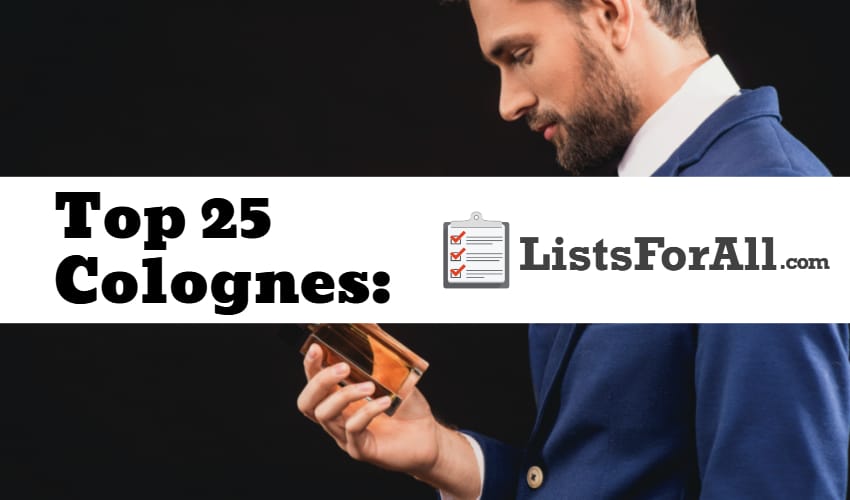 Best Colognes: Finding the Perfect Cologne for You
Since the sense of smell has the power to bring up strong memories, establishing a pleasing scent memory is essential. For men, there are a number of wonderful colognes on the market, and this list of the best colognes will highlight them.
In this list of the best colognes, we detail 25 popular colognes that score high points from men and women alike. Some of the colognes on this list are classic colognes that have been around for years, while others are relatively new.
All of the colognes, however, will ensure that you or your man create a great impression. For even more lists related to men, make sure you visit our list of the best clothing brands for men, the best activewear brands, and the best gifts for men. All of these lists will help round out your fashion style and have you looking your best.
Top 25 Colognes:
Price: $65  (3.40z)
About Cologne: Inspired by Armani's southern Italian vacation to Pantelleria, Acqua Di Gio conjures up scents of the wind, water, and Mediterranean sun. Strong citrus notes are balanced with a woody base, making this fragrance attractive to both men and women. Popular ever since hitting the market in 1996, this cologne is a sure bet for those looking for a clean, sharp cologne.
Price: $99.98 (5 oz)
About Cologne: For a strong, earthy cologne, Guilty by Gucci is a great choice. Patchouli, cedar, amber, and sandalwood combine to create this exotic scent. Guilty by Gucci will have everyone around you wondering what smells so good.
Price: $48 (4.2 oz)
About Cologne: If you are looking for a twist on the traditional cologne scent, Dolce & Gabanna Pour Homme could be just what you are looking for. The fragrance has classic notes like cedar but is amped up with lavender and sage. For a perfect date night cologne, this is it.
Price: $119.99 (3.4 oz)
About Cologne: Chanel has long been synonymous with style and sophistication, and Bleu de Chanel only further illustrates this. The woody yet aromatic scent has a rich amber and wood combination that makes this cologne perfect for evening wear.
Price: $9.47 (3.4 oz)
About Cologne: Adidas Team Force began in 2000, and along with it being one of the best colognes, it has been an excellent option for athletes and non-athletes alike since. Whether it is sprucing up after a sporting activity or for daily wear, it is an excellent cologne option.
Price: $83.39 (3.04 oz)
About Cologne: While a relatively new cologne, Spicebomb has quickly become a consumer favorite. Woody and spicy notes combine perfectly in this cologne, and the bottle design, a hand grenade, is visually stunning. For a great first impression, Spicebomb is an ideal choice.
Price: $92 (3.3 oz)
About Cologne: Olivier Pescheux introduced MONTBLANC Legend in 2011. His cologne evokes scents of strength and tenderness as well as a perfect combination of tradition and modernity. MONTBLANC Legend is going to go well with many occasions and levels of attire.
Price: $58.39 (3.4 oz)
About Cologne: Paco Rabanne 1 Million was created by three renowned perfumers, Christophe Raynaud, Olivier Pescheux, and Michel Girard. It is going to be a great cologne for both day and night. Citrus, spice, and patchouli notes all combine beautifully and ensure that this is one scent you will not soon forget.
Price: $299.99 (3.3 oz)
About Cologne: Developed by the Creed father and son duo, the sophisticated Creed Aventus for Men cologne features a variety of carefully selected scents. Top notes include blackcurrant and apple, while the base features oak, musk, ambergris, and vanilla.
Price: $28.99 (1.7 oz)
About Cologne: This sent is going to provide a perfect mix of woody, fruity and aquatic. Some of the more specific ingredients are pineapple, peach, jasmine, water lily, cedar, and sandalwood. This is one of the best colognes for everyday use.
Price: $102.22 (3.4 oz)
About Cologne: For an all day long scent that transitions seamlessly from day to night, Grey Vetiver by Tom Ford is a great option. Spicy and woody, vetiver – essential oil extracted from Indian grass – is the star of the show. For a great daily fragrance, this cologne is tough to beat.
Price: $96 (5.9 oz)
About Cologne: For a fresh, beachy cologne, Lacoste Blue is a standout. Fruity and woody notes combine perfectly in this cologne and ensure that your scent is not overpowering. Try this cologne out for great daytime wear.
Price: $18.99 (3.4 oz)
About Cologne: Subtle, yet long-lasting, Guess Seductive Homme is a great, inexpensive choice for cologne-shy men. Spicy and woodsy scents like mandarin, vetiver, patchouli, and amber create a nice blend that won't overpower your nose. For a nice gift option, Seductive Homme is a great choice.
Price: $109.59 (6.7 oz)
About Cologne: Fierce is a woody aromatic fragrance from Christophe Laudamiel and Bruno Jovanovic. The top notes consist of petitgrain, lemon, cardamom, orange, and fir. This is a cologne for everyday use, morning or evening.
Price: $59.62 (4.2 oz)
About Cologne: This cologne is aromatic, has hints of vanilla, and is recommended for casual wear. Jean Paul Gaultier is world-renowned for his cologne, and Le Male doesn't disappoint as one of the best casual colognes on the market today.
Price: $110.18 (3.4 oz)
About Cologne: Dior Home Intense has been reviewed as "long-lasting, pleasant and not overpowering." This means that you can use this on a daily basis and will be a welcome treat to anyone that comes in contact with you throughout the day. Some of the notes consist of lavender, ambrette, pear liquor, iris, and powder.
Price: $68.06 (3.3 oz)
About Cologne: Yves Saint Laurent La Nuit De L'Homme has a scent that consists of "bright, masculine freshness." Along with being masculine and fresh, it also has notes of cardamom, cedar, and coumarin. It appeared on the market in 2009 and has been a favorite since then.
Price: $285 (4.0 oz)
About Cologne: Considered a classic Fougere fragrance. It is just one of the classic scents from Creed that has made this list of the best colognes. This specific Creed fragrance is "Rich, fresh, sporty, and unforgettable." Creed Green Irish Tweed is going to provide you with a long-lasting fresh scent throughout the day or night. 
Price: $14.38 (3.4 oz)
About Cologne: Nautica Voyage consists of scents similar to a salty sea breeze, coastal herbs, and the woods. It is for the active man, but really it is a great cologne for anyone. The base of the cologne is a combination of cedar, moss, musk, and amber, a great fit for any man.
Price: $32.58 (6.7 oz)
About Cologne: This cologne is going to provide an air of freshness that really brings a new aspect to cologne. Cool Water is a great fit for men of all walks of life and is great for daily use. The striking simplicity and sharp freshness are what give this cologne it's high ranking.
Price: $60.86 (4.2 oz)
About Cologne: There are a variety of great-smelling ingredients that go into Polo Black. Iced mango, Spanish sage, patchouli noir, sandalwood, and tonka bean highlight these ingredients. This cologne is for everyday use as well as nights out on the town and has been a favorite of millions since its conception in 2005.
Price: $72.71 (5.1 oz)
About Cologne: Centering around the "Spirit of Athleticism," Invictus identifies as one of the best aquatic colognes in the world. Some of the top notes include yuzu, grapefruit, and pink pepper. It is going to end with notes of seawater, which sticks with its aquatic cologne roots.
Price: $49.26 (3.4 oz)
About Cologne: The opening notes of this cologne are an appealing, bold scent that warms into a very appealing fragrance. Some of the notes are eucalyptus, frankincense, mace, and Chinese cedarwood, just to name a few.
Price: $93.57 (3.4 oz)
About Cologne: The opening notes of Sauvage are going to be a dewy citrus scent that is both crisp and clean. As it hits the middle notes, you will get a lavender hint, and then finally finish with a subtle mixture of leather and patchouli. Sauvage was an easy choice for this list of the best colognes.
Price: $54.99 (3.4 oz)
About Cologne: At first smell, you are going to get an "intense, vibrant, and glowing" combination of green apple, Italian lemon zest, and fresh mint leaves. As it envelops, though, you will finish with notes of cedarwood, vetiver, and oakmoss. Versace Eros is a cologne that is passionate, sexy, and strong.
Best Colognes Conclusion
With so many colognes out on the market, finding the right sent can be overwhelming. That is why we used this list to simplify the process. This list of the best colognes is going to provide everything that you need to find your perfect scent.
It will also provide you with colognes for different events and times of the day. Whether you are looking for a daily cologne or one for a special night out, this list of the top colognes will have exactly what you are looking for.
Do you already use one of these colognes? We would love to hear your feedback in the comments below. Also, for even more scents, give our list of the
best perfumes
a visit.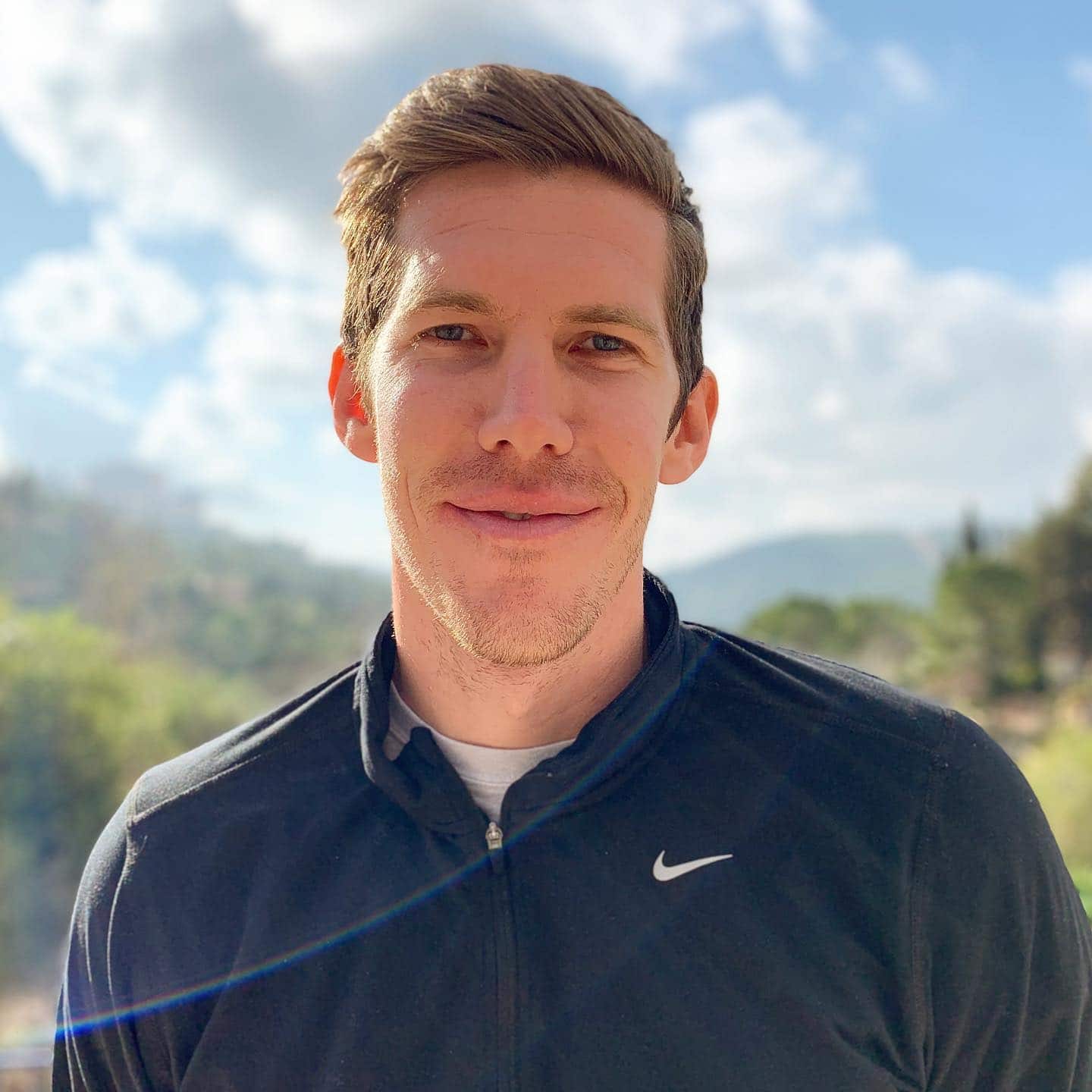 Kyle has a background in sports, fitness/health, and business. However, he also has a passion about researching all topics, and is dedicated to making lists that will help make your life easier.