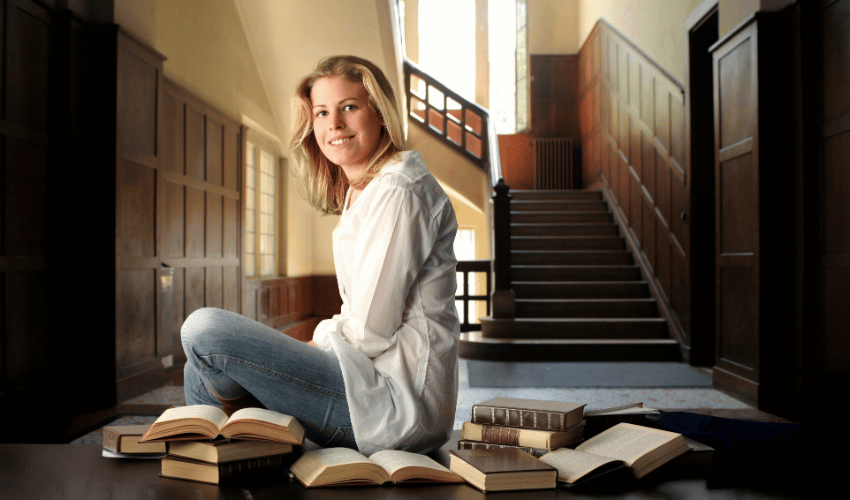 A staple in the northeast, boarding schools are a great option for parents looking to give their child a quality education in a great environment. In this list of the best boarding schools we have compiled some of the best and brightest boarding schools from across the country.
While the majority of boarding schools are located in the New England area, we have also detailed some other excellent boarding schools in locations like California, Florida, and Washington D.C., so take a look, and choose the school that is right for you!
List of the Best Boarding Schools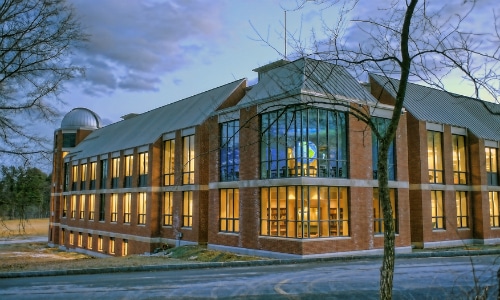 St Paul's School – Concord, NH 
An Episcopal school welcoming of all faiths, St Paul's School is located on 2000 acres in New Hampshire's state capital. As a fully residential school that houses approximately 525 domestic and international students. Some of the top colleges attended by graduates include Georgetown, Brown, Columbia, and Dartmouth.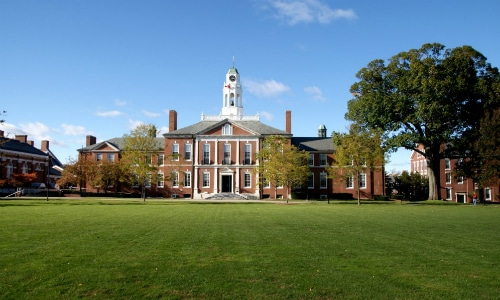 Phillips Exeter Academy – Exeter, NH 
A school based on the Harkness Method, Phillips Exeter Academy boasts many notable alumni, including 19 state governors, five Olympic athletes, two Nobel Prize winners, and a US president. As a result, the schools endowment is around 1.2 billion, through which many students receive tuition help.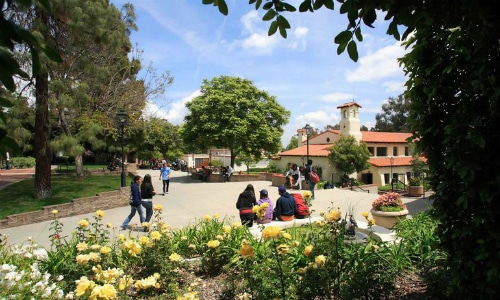 The Webb Schools – Clermont, CA 
With two separate schools for boys and girls, The Webb Schools of California is located at the base of the San Gabriel Mountains. In addition to solid academics (492 students received National Merit Recognition between 2010-2014), The Webb Schools also offer a variety of athletics and fine arts.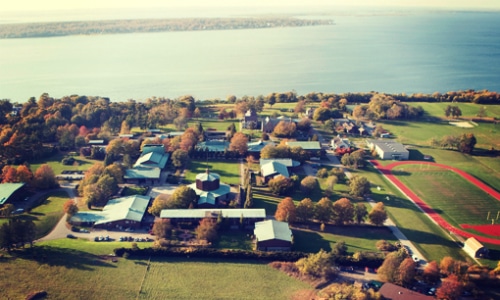 Portsmouth Abbey School – Portsmouth, RI 
Located on a 525 acre campus alongside Narragansett Bay, Portsmouth Abbey School has both a day and boarding school program. The school also offers 84 courses, including 17 AP courses, as well as a thriving athletic program (43 interscholastic teams). Facilities include a Scottish-style golf course and equestrian buildings.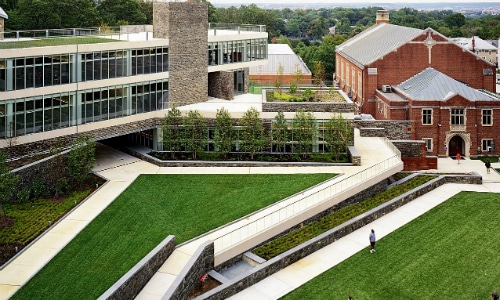 St. Albans School – Washington, D.C. 
While just a small number of the 575 enrolled students are boarders, the all boy's school of St Albans boasts 21 Presidential Scholars and 45 National Merit Semifinalists. With an average SAT score of 2170 and a high percentage of faculty with advanced degrees, St Albans also boasts a solid academic program.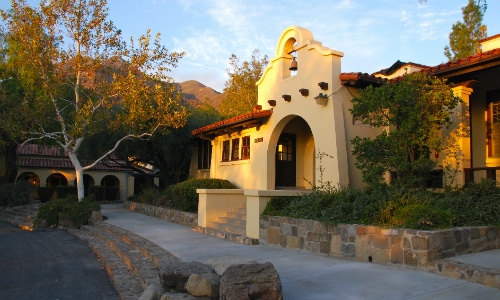 The Thacher School – Ojai, CA
Founded in 1889, The Thacher School is school focused on community, academics, sports, and arts. With its location on a former ranch hiking, camping, and horseback riding are regular features. The 220 boarding students also boast an average SAT score of 2026.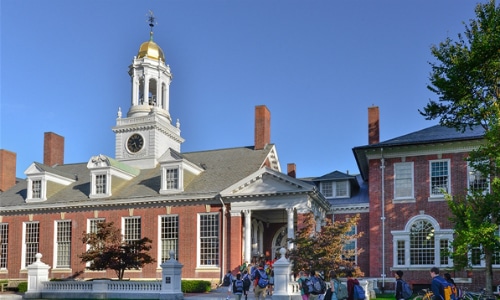 Groton School – Groton, MA 
With a class size of around 12 students, 87% of Groton's 381 students are boarding students. Groton School also has a high (94%) success rate for students scoring at least a 3 on AP exams, as well as a healthy endowment.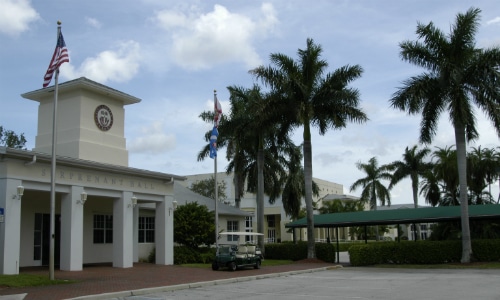 St Andrew's School – Boca Raton, FL 
Boasting over a 1000 students, the once boarding exclusive St Andrew's School now also offers a large day program. Draws for the school include a well-developed study abroad program, a 75% acceptance rate for graduates into most competitive and highly competitive colleges, as well as honors, AP, and IB coursework.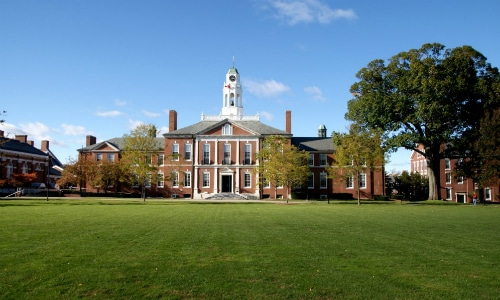 Phillip's Academy – Andover, MA 
With a 5 to 1 student/teacher ratio Phillip's Academy in Andover, MA offers over 300 different courses. Phillip's also offers an array of athletics, with 30 facilities for sports, including hockey rinks, swimming pools, squash courts, basketball courts, a dance studio, tennis courts, playing fields, a boathouse, and a fitness center.
Concord Academy – Concord, MA 
With about a third of the approximately 375 students residing on campus, Concord Academy offers 23 interscholastic sports, 70 plus student organizations, and a 6 to 1 student-teacher ratio. Concord Academy students also do well on AP exams, with 95% of students earning a score of at least 3 (60% higher than the national average).
Best Boarding Schools Conclusion
Attending a boarding school can be a big decision for both parent and student. That is why we wanted to put this list together of the best boarding schools. We wanted to find the boarding schools that were going to provide a stellar education, while also having a great environment for the student to grow up in.
If you have any feedback on the schools listed above, we would love to hear it in the comments below.