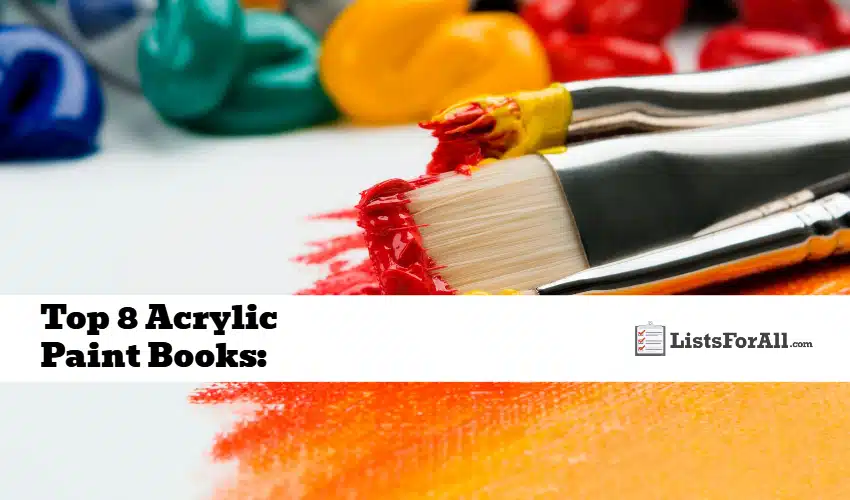 Best Acrylic Paint Books: Finding the Perfect Acrylic Paint Book for You
So, you've got your blank canvas, painting materials, and the right mindset to get started painting with acrylics, but now what? If you are a beginner or feel like you want to learn some new techniques, you will want to take advantage of this list of the best acrylic paint books, as they are full of great resources.
This list of the best acrylic paint books will highlight the top options and will help you find the perfect acrylic painting book for you. Whether you're a beginner or getting back into painting after a long hiatus, it helps to have guidelines to follow for inspiration. These books help with that by giving more detailed instructions, techniques, and ideas to try out on your artwork.
Whatever painting books you decide on, make sure that you have the right acrylic painting supplies to take on your next work of art. With the right supplies, your paintings will look better than ever before.
Take a few minutes to check out our lists of the best craft ideas and the best summer activities for kids. They will pair up nicely with this list of the best acrylic paint books and will provide even more excellent arts and crafts content for you to enjoy.
Top 8 Acrylic Paint Books:
Author: Charles Evans
Price: $14.39
Highlights: Beginner's guide to acrylic painting, step-by-step projects, and versatile and reusable outline drawings provided.
About the book: This top acrylic painting book gives you the confidence boost you need to pursue painting. The author takes a friendly approach in this invaluable handbook for aspiring artists. He gives notes on light and shade, animals, skies, color mixing, working from photographs, and more, so you can paint beautifully the first time.
Author: Loren Kloosterboer
Price: $24.99
Highlights: In-depth guide about acrylic painting, discusses the advantages and disadvantages of acrylic painting, and highlights the necessary supplies to get started.
About the book: An excellent guide for beginners is the brilliant acrylic painting book. It gives a complete rundown of all the essential information you need to know when getting into acrylic painting. So, if you've never painted before, this book is one of the best resources you can have.
Author: Gill Barron
Price: $19.95
Highlights: Geared for painters of all levels, various techniques in creating multiple effects, mixing colors, and more, and professional tips for getting into the art industry.
About the book: This is one of the best acrylic painting books, and it contains over 300 tips, techniques, and trade secrets that every ambitious painter should know to perfect their craft. The book doesn't only cover painting techniques and methods, either.
It also uncovers how you can make your own equipment, set up your "studio" space, and use household materials if you're on a budget. The author also gives professional advice on developing and marketing your art.
Author: Jerry Yarnell
Price: $12.99
Highlights: Tips for mastering landscape painting, basic to advanced techniques, and demonstrated through individual studies.
About the book: Famous painter, Jerry Yarnell, teaches you how to create stunning landscape paintings by navigating the different areas of painting which often cause problems for artists. He also delves into further studies to help you practice and explore new techniques. All of this will help you become a better painter through the author's own learning experiences.
Author: Lee Hammond
Price: $21.49
Highlights: Full of practical exercises, excellent examples, and step-by-step walkthroughs for various projects.
About the book: One of the best things about this top acrylic painting book is that it contains over 80 exercises you can practice. Each activity has a different subject matter and end goal, expanding your knowledge of acrylic painting and honing your skills. From tips on color selection to brush techniques, this big book covers it all.
Author: William F. Powell
Price: $6.99
Highlights: Focuses on portrait painting, more than 500 color combinations for skin, eyes, lips, and hair, and is well-written.
About the book: Portrait painting can be tricky, especially when choosing the right skin tone color for your subject. This fantastic acrylic painting book is the ultimate cheat sheet for mastering mixes of different skin colors, hair, eyes, and lips in oil, acrylic, and watercolor.
You will learn to create the Master Skin Tone Recipe using the Color Mixing Grade to measure each paint color. Other featured topics are color theory, identifying facial planes, tinting, toning and shading, and graying skin tones naturally. 
Author: Jodi Ohl
Price: $19.79
Highlights: Focuses on abstract painting, plenty of painting exercises, and includes practical painting advice.
About the book: The great thing about art is that it can be whatever you want. For those who have some background in painting and want more freedom in their art, this top acrylic painting book will guide you through mixing the mediums of acrylic and ink.
It includes practical advice for newer artists and thoughts from the author herself on how she approaches her abstract works. There are 22 step-by-step exercises that you can follow and learn at your own pace.
Author: Dave White
Price: $17.99
Highlights: Tips and techniques for seascape and sky painting, easy to understand, and step-by-step demonstrations.
About the book:  This is one of the best acrylic paint books, as author Dave White does a masterful job of presenting essential seascape painting resources in an easy-to-understand way. In this book, he demonstrates different techniques and methods, such as blending backgrounds, spattering, and finger painting clouds and foam.
He also shares his insights and practical tips on painting different cloud types to diversify your artwork and make them look more natural. The excellent step-by-step demonstrations in this painting book will help you get started and create more depth in your seascape paintings right away. 
Best Acrylic Paint Books Conclusion
Starting your art journey can feel intimidating in the beginning. But, if you have the right resources, you will gain the confidence you need to dive right in. With enough time and practice, you'll master the art of acrylic painting. And that is what this list of the best acrylic paint books is designed to do.
With one or several of the acrylic painting books above, you can gain a ton of confidence in your painting and take on some new painting challenges.
Have you used any of these acrylic painting books? If so, please feel free to share your thoughts in the comments below.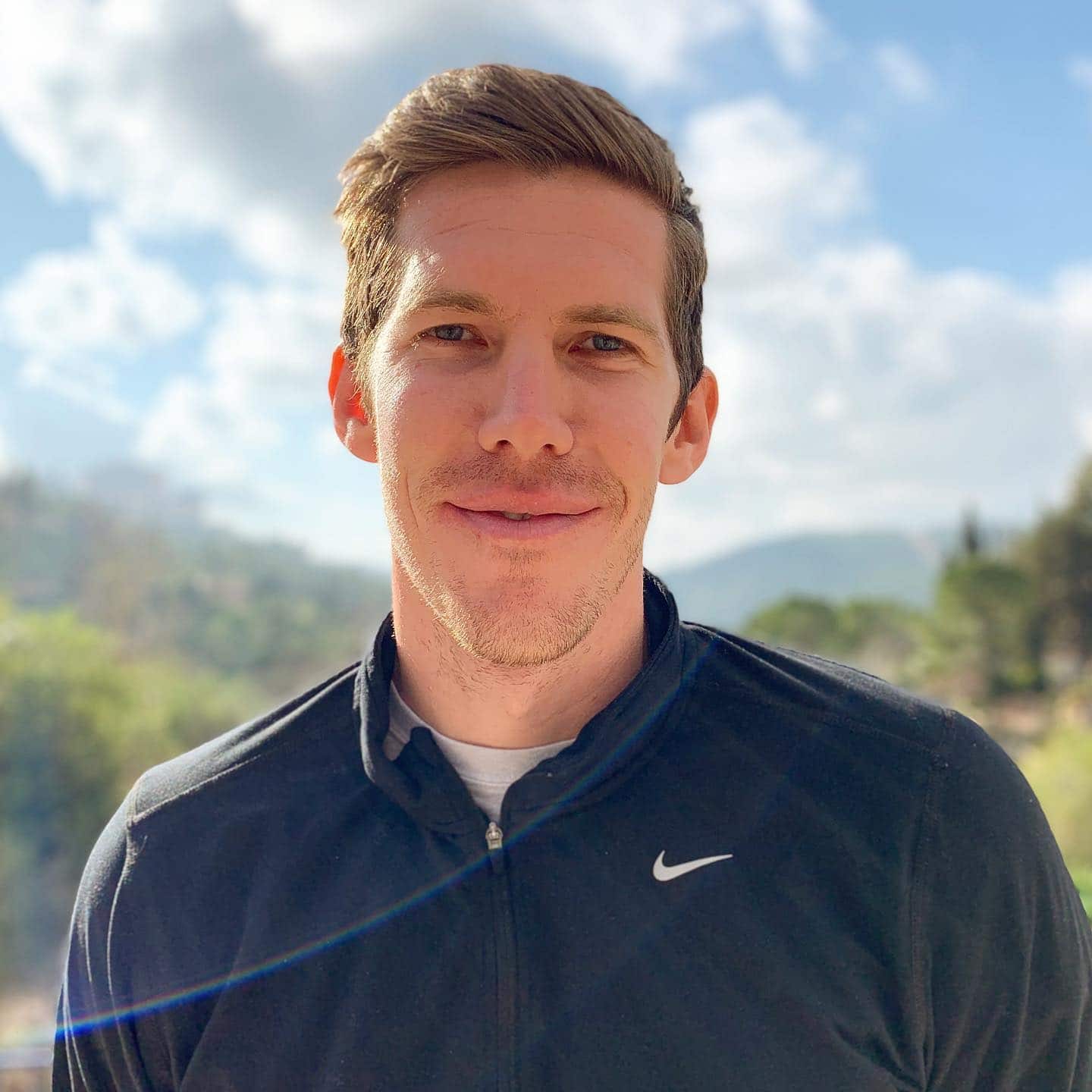 Kyle has a background in sports, fitness/health, and business. However, he also has a passion about researching all topics, and is dedicated to making lists that will help make your life easier.