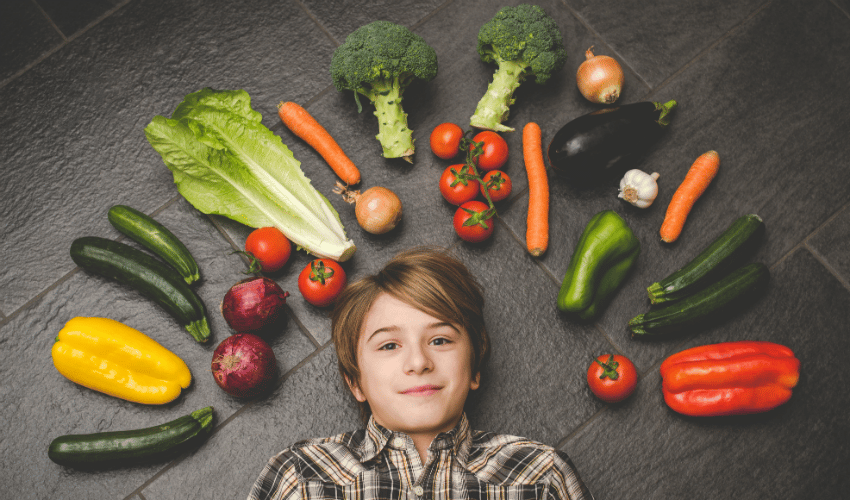 Who says eating vegan needs to be boring? In this list of the best vegan recipes we have scoured the web in search of the best of the best in vegan eating.
Covering everything from breakfast to dessert, this list will give you new and creative vegan eating ideas, making it easier than ever to eat vegan. Who knows, with the recipes on this list you may finally be able to convince your friends and family that vegan is the way to go!
And, for your vegetarian friends,  check out our list of the best vegetarian recipes for even more tips and ideas.
List of the Best Vegan Recipes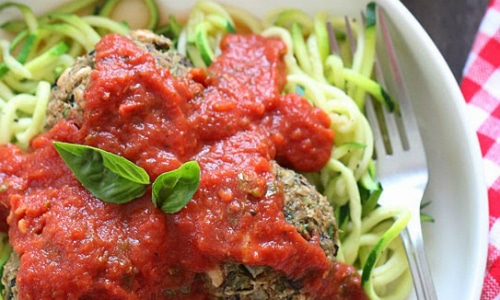 Made from eggplant, white beans, and breadcrumbs, these Vegan Eggplant Meatballs are easy to make and definitely delicious. For a full meal add some fun zoodles (zucchini noodles).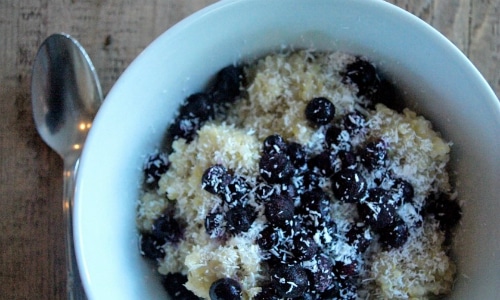 Tired of the traditional oatmeal? Why not try this Coconut Blueberry Breakfast Quinoa? Creamy and slightly sweet, this breakfast alternative is tasty and easy to make. Say so long to boring oatmeal!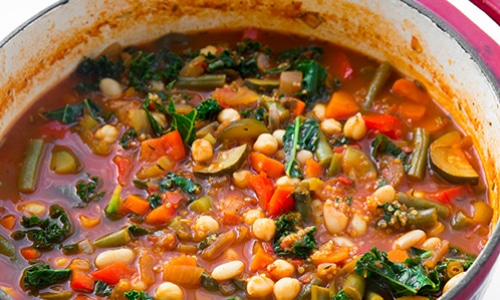 While this Kale and Quinoa Minestrone soup calls for a number of ingredients, the time and effort are worth it because it is incredibly tasty. As is the case with most soups, this soup tastes even better the next day, so make extra.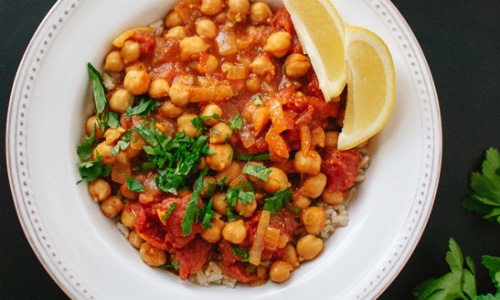 A popular Indian dish, this Chana Masala recipe is delicious and hearty. With spicy chickpeas and tomatoes, this dish is perfect for when you want something with a little more substance. While delicious anytime of the year, this dish is especially delicious as the weather starts to grow colder.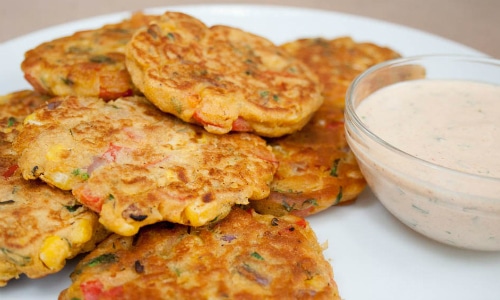 If you have some vegetables that you need to use up, this is the perfect fritter recipe. In this recipe, corn and red pepper add sweetness, while onions, chickpea flour, and spices amp up the savory side. The recipe also includes a link to a tasty vegan Chipotle Ranch dressing, perfect as a dipping sauce.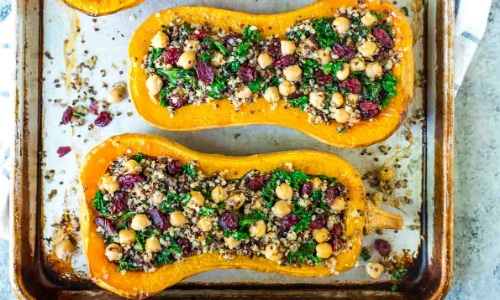 Cozy and comforting, this stuffed butternut squash is a healthy and satisfying main dish. Cranberries and orange zest make the squash bright and refreshing, while chickpeas and kale ground and balance the dish. If you are on the hunt for a healthy and unique main dish, this is it.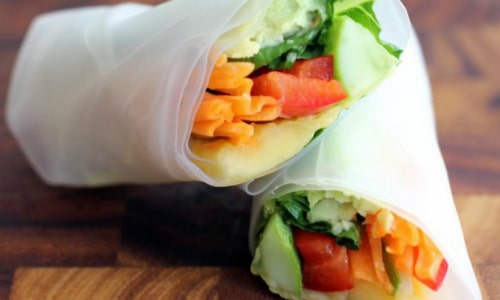 Fresh, delicious, and light, these Vietnamese Summer Rolls are a hit in warm weather. And, with the addition of a hoisin and peanut dipping sauce (recipe included) these rolls are truly special. If you want to impress guests, this is the recipe for you.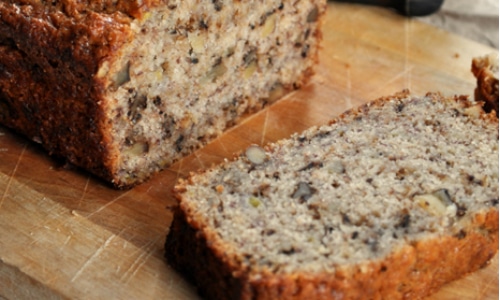 Good banana bread is tough to beat, and this is one vegan recipe that will have you storing up your bananas! Moist and warmly spiced, this banana bread recipe utilizes coconut oil in place of butter. Vegan milk and other traditional pantry items are also used here, making this an easy recipe to whip up on the fly.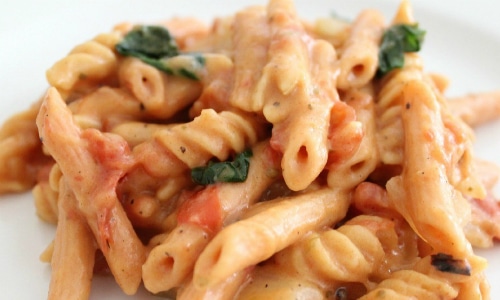 High in protein, iron, and fiber, lentils are a great addition to any diet. In this creamy tomato basil lentil soup, the lentils and accompanying flavorful sauce are the stars of the show. And, with a prep time of only five minutes, this is one soup that is a breeze to make.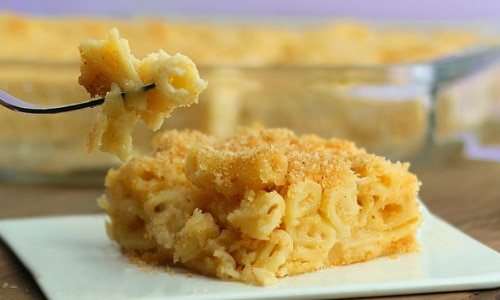 A signature recipe of Vegan News, this delicious Mac and Cheese recipe calls for yeast-free cheese sauce. With the addition of a few veggies this classic comfort food is good for you too.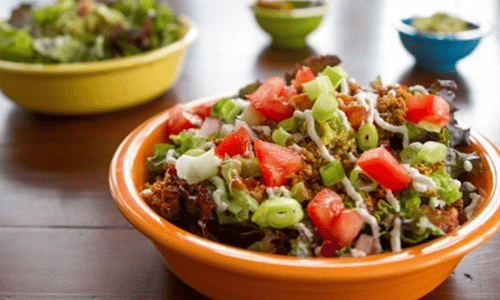 With a tasty walnut taco filling base, this Raw Taco Salad recipe is perfect for lunch or dinner. Make extra of the walnut filling to use in other recipes, like pasta and pizza.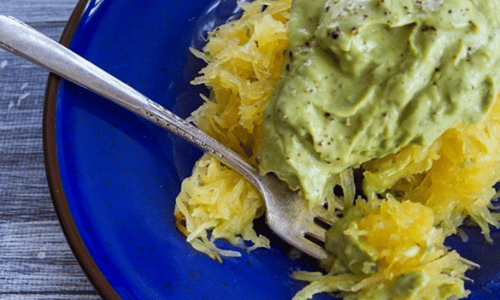 Creamy, but still light and fresh, this Creamy Avocado Spaghetti Squash Pasta dish is full of flavor. Make a big batch – you will need it!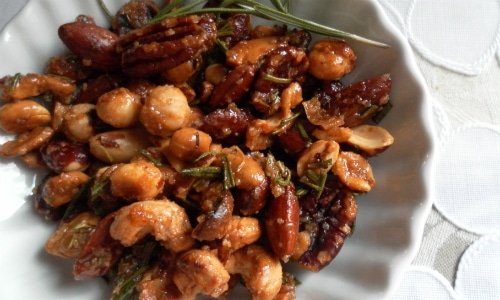 A great appetizer or snack, this Spicy Herb Roasted Nuts recipe is best served warm. Easily prepared, this dish is a hit with both young and old. If you have a party coming up, these nuts definitely deserve a place on the menu.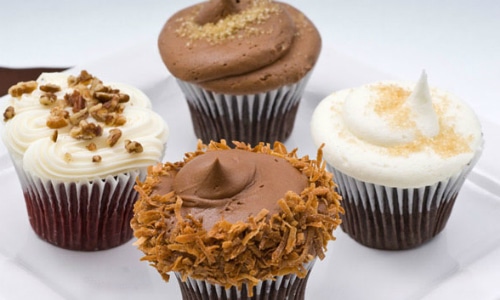 Highly rated by online reviewers, these Vegan Cupcakes are easily customizable and delicious. Great with a cocoa powder, powdered sugar, and orange juice frosting, these cupcakes are the perfect vegan dessert.
Best Vegan Recipes
When we were creating this list of the best vegan recipes we wanted to do our best to include a variety of different types of foods. We wanted to show that there really is nothing that you can't do as a vegan when it comes to preparing and eating great tasting and great for you foods.
Please feel free to leave us some feedback in the comments if you have tried one of these recipes.