Great for keeping your energy up between meals, the right snack can make the difference between feeling satisfied and feeling 'hangry.' In this list of the best snack ideas we have compiled a variety of quick and easy snack ideas – ideas that are sure to keep the hangriness at bay.
And thankfully, many of the snacks on this list are also good for you, ensuring that you are fueling your body with proper nutrition.
For even more snack ideas check out our best cooking blogs list or, if you want even more sustenance check out our list of the best lunch ideas for kids.
List of the Best Snack Ideas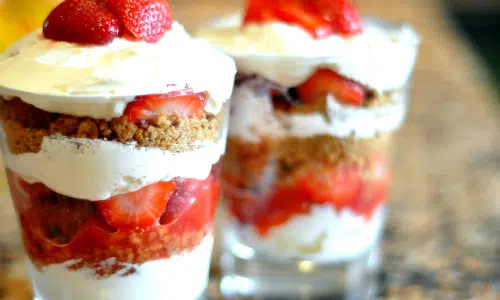 Parfait 
For an easy, protein rich snack try making a parfait. To make a parfait simply mix in fruit, a dash of honey, and some granola into some nonfat Greek yogurt and voila, you have yourself a delicious and cool parfait.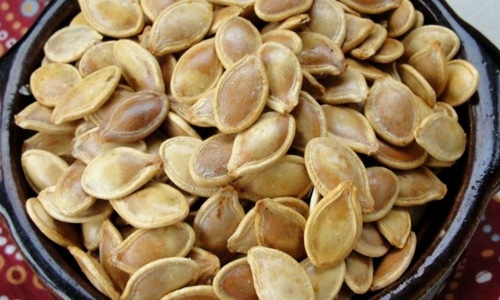 Pumpkin Seeds 
Once roasted, pumpkin seeds are a delicious, on-the-go snack. Low calorie and high protein (a ½ cup has 14 grams of protein), pumpkin seeds are great year round. So go ahead, buy that pumpkin!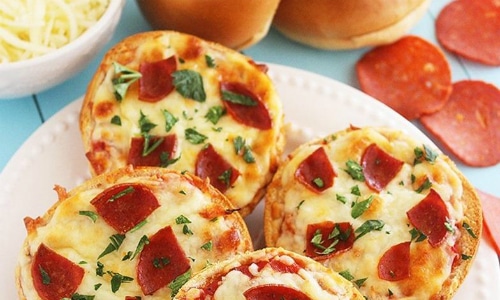 Bagel Pizzas 
Not just for kids, bagel pizzas are a tasty and satisfying snack. Try loading up your pizza bagel with different vegetables for a healthy version. If you have a toaster oven, this pizza bagel can also be cooked in just minutes.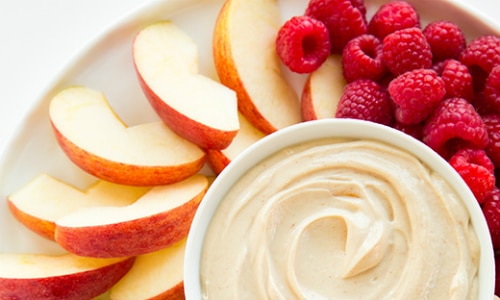 Fruit and Fruit Dip
If you have a sweet tooth but don't want a full-fledged dessert try snacking on some cut up fruit and fruit dip. This fruit dip recipe only calls for three ingredients (peanut butter, Greek yogurt, and honey) and tastes delicious.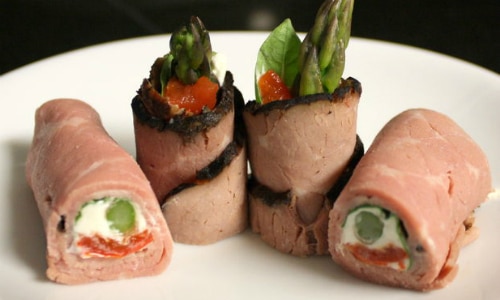 Deli Meat Roll Up 
Great for those watching their carb intake, a deli meat roll up is simply rolled up deli meat and cheese. For more substance add some tomato, lettuce, or avocado to the roll up. A variety of cheeses and meats work well for this snack, so try out some combinations until you find your favorite.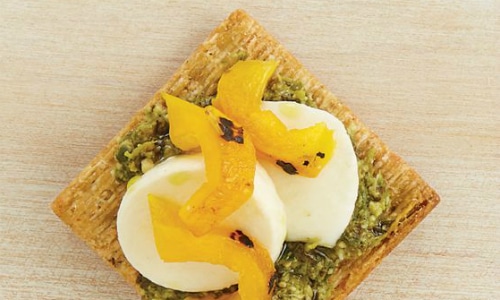 Dressed Up Cheese and Crackers
For a spin on the traditional cheese and crackers plate try adding some thinly sliced green apples or hard salami to the mix. Triscuit also has some great topping ideas for crackers, turning ho-hum into yum.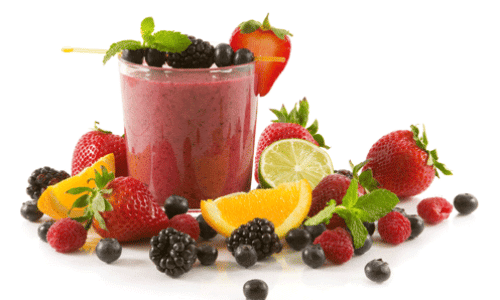 Smoothie
A smoothie doesn't have to be just for breakfast – smoothies are also a delicious and healthy snack. Try this site for a variety of smoothie recipes. And, since most smoothies are packed full of fruit and veggies, you can get your recommended serving of fruit and veggies blended into a delicious smoothie.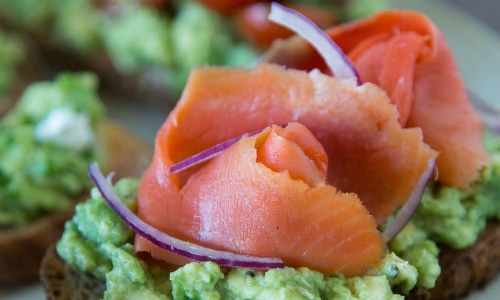 Avocado Toast 
Creamy and full of omega-3 fatty acids, avocados taste great topped on just about everything. For a quick snack, however, try these different avocado toast recipes. For a little bit of extra flavor squeeze some lemon juice on the mashed avocados.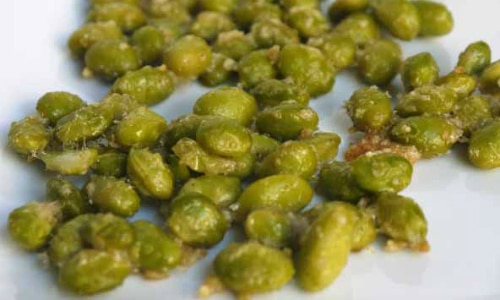 Edamame 
An often overlooked vegetable, edamame is full of protein and requires minimal preparation. For a healthy and crunchy snack try shelling some fresh edamame and steaming them for around six minutes. A dash of salt makes the edamame just as good as popcorn or chips.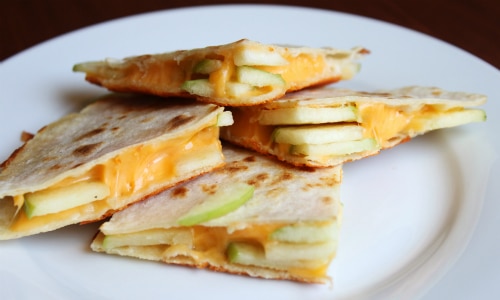 Apple and Cheese Quesadilla 
Cheese quesadillas are delicious, but with the addition of a crunchy, thinly sliced green apple, they become even tastier. Try this apple and cheese quesadilla recipe for a great snack. For quick preparation keep grated cheese on hand.
Best Snack Ideas Conclusion
Narrowing down a list of the best snack ideas sounds easier than it actually was, because lets be honest, there are so many great snacks out there! We wanted to do a great job though of providing some different options of tasty snacks that were also going to be on the healthier side of things.
So we hope that you enjoy these snack ideas, and if you do happen to try one of these great ideas we would love to hear how it went it the comments below!