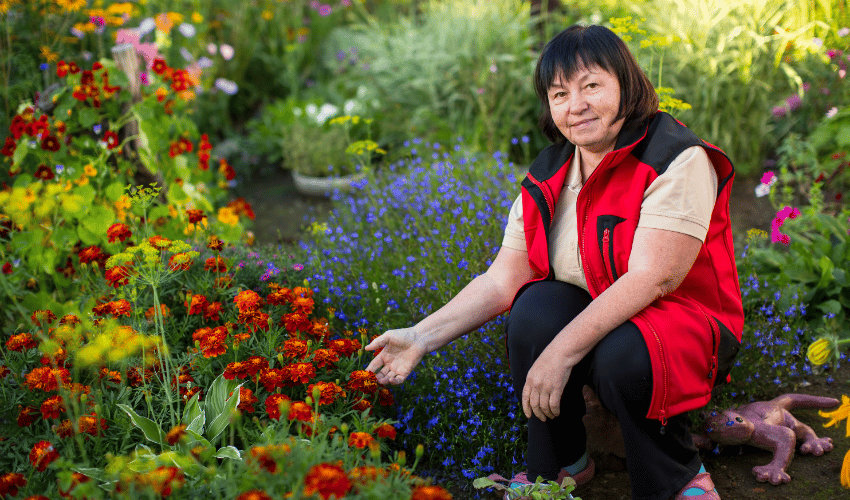 Sure, there are plenty of beautiful annuals, but perennials deliver the same beauty year after year. In this list of the best perennials we detail ten different, but gorgeous perennials. With everything from ground cover to showy blossoms, the perennials on this list will provide you with years of satisfaction.
And thankfully, most of the perennials on this list are also low maintenance and easy to grow, ensuring that even those with the blackest of thumbs can enjoy these beautiful plants year after year.
Also, for beauty both inside and out, check out our list of the best house plants where we detail ten easy to grow house plants. With just a few of the plants from these lists you will be well on your way to creating an indoor and outdoor oasis!
List of the Best Perennials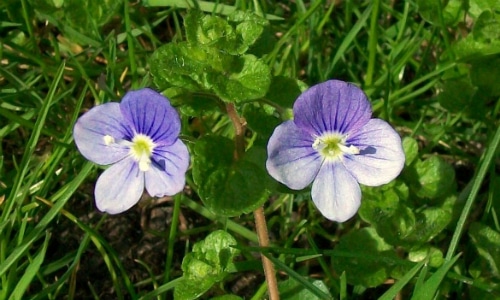 Speedwell
Also known as Veronica, Speedwell comes in a number of color varieties and blooms from spring until fall. This spiky plant grows in clusters, with the height of the perennial varying anywhere from approximately 10 inches to over 3 feet tall. Several Speedwell varieties also make excellent ground cover, ensuring that you have a colorful, carpeted outdoor retreat.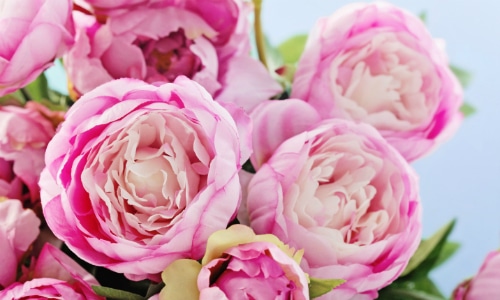 Peonies
The peony perennial produces large, showy, and drop-dead gorgeous blooms. It also can grow in almost any climate and is virtually carefree, making it the perfect plant for those who don't have a lot of time on their hands. Peonies can also easily live for decades, so leave some room around your peony so you can enjoy its beauty and fragrance for years to come.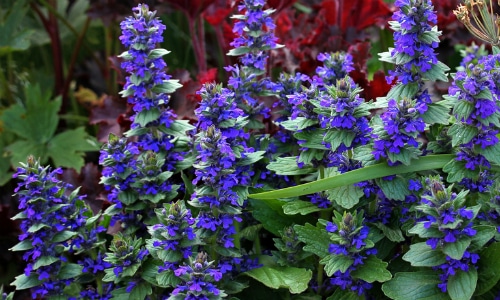 Bugleweed
A great ground cover evergreen perennial, Bugleweed comes in a variety of deep, rich colors. Bugleweed can grow in almost any type of condition, including dry, shady conditions, so Bugleweed is a good choice for areas other plants can't grow in. A word of caution, however – Bugleweed is such a good grower, that if not maintained, it will creep into other areas of your garden.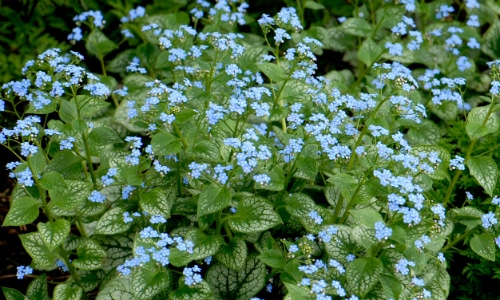 Jack Frost
A pretty, silvery-green ground cover perennial, Jack Frost provides beauty all season long. Slug, deer, and rabbit resistant, Jack Frost is ideal for areas that animals like to traffic. Partly shady, moist conditions are best for ideal Jack Frost growth.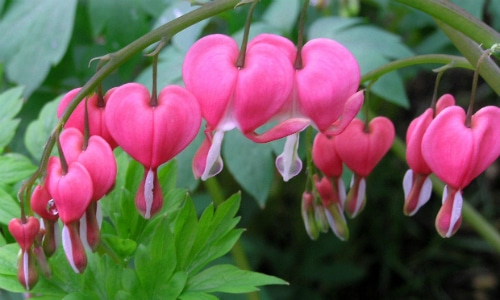 Bleeding Heart
With long arched stems full of delicate flowers, the Bleeding Heart perennial is a stunning plant. The Bleeding Heart grows well with ferns and other shade plants in moist soil. Depending on the variety, the plant can grow anywhere from 6 inches to 2 feet, making it a nice contrast to low-lying ground cover.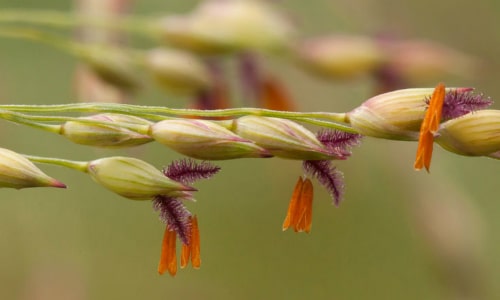 Switchgrass
Native to much of the United States, this tall grass perennial is commonly found around marshes. Gardeners will appreciate Switchgrass for its erosion control and ground cover. And, with it being native to much of the United States, this plant is extremely low maintenance and carefree.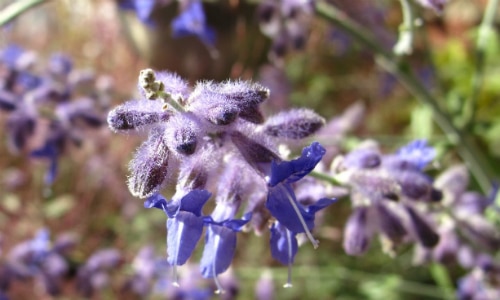 Russian Sage
A member of the mint family, this drought tolerant, spiky perennial produces beautiful purple-grey flowers. A hardy plant, the Russian Sage can grow up to 5 feet tall, and blooms from midsummer to fall. If you want a colorful plant that blends nicely with the rest of your garden, Russian Sage is a great choice.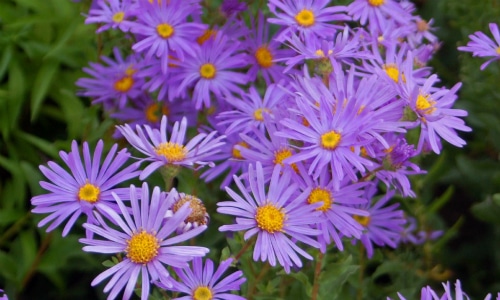 Asters
A colorful, daisy like perennial, Asters provide a nice jolt of color to a garden, especially in late summer when many flowers have stopped blooming. Asters also attract butterflies, so if you are planting a butterfly garden, Asters should be high on your list.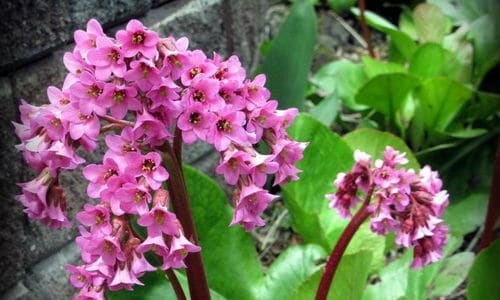 Winter Glow
This pretty ground covering perennial boasts large leaves that grow through the seasons. In winter the leaves take on a deep reddish-purple color, providing a nice contrast to usually bleak surroundings. For an all-season ground cover, Winter Glow is tough to beat.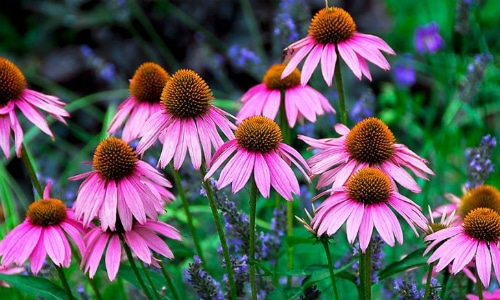 Coneflower
Another daisy lookalike, the Coneflower is an easy to care for, drought tolerant perennial. Some varieties are also used in herbal remedies. Most grow around 2 feet tall, making them a good choice for a varied landscape.
Best Perennials Conclusion
Sometimes gardens can be a lot of work, especially if you have to plant new flowers every year. That is why we decided to come up with a list of perennials that could highlight your garden from year to year. The great thing too is that you can use the perennials as a base, and also include some other seasonal flowers each year as well to mix things up.
We would love to have you leave feedback in the comments below, so please don't hesitate to share!