Best Online Shopping Sites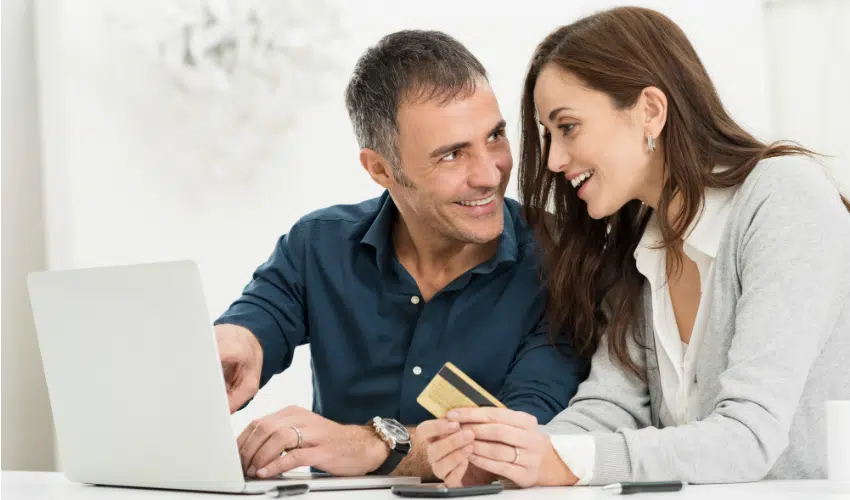 If you are like 99.9% of the rest of the people in the world, you like getting a deal on something that you purchased; it is just the way that we are conditioned in today's society. So since it is not really a question of wanting to save money on our purchases, it now becomes, how do I save the most money?
The great news is that there are plenty of deals out there to be had, if you know where to look. The bad news, however,  is that this can become very time consuming. If you aren't sure where to look, you get into the discussion of, "How much is my time really worth?"
For example, if you spend 5 hours looking for a deal that saves you 20 bucks on something, did you really save money? The goal of this article is to help you drastically shorten your search time by doing some of the research for you. We want to provide you with a list of the best online shopping sites out there.
These websites are not listed in order of importance, and although we have put in time researching this list, we may have missed a great shopping site. So if you feel that we have left off a site that this list cannot live without, please comment below, and we will check it out!
List of the Best Online Shopping Websites

Amazon.com
Amazon.com is probably the most well-known online shopping website out there. It not only sells products from its own warehouses, but it also allows you as a consumer to be able to sell your products. You can find pretty much anything that you are looking for on Amazon, and if you are a Prime member, or willing to pay for shipping, you can get your product in no time. Amazon.com is definitely a great option when it comes to shopping online.

Ebay.com
Are you interested in searching and competing for great deals? Well, Ebay.com will allow you to do this with their bidding format. If you have the highest bid in an auction (when the reserve is met), you will walk away with the item. Some items also have the option to "buy now" for a set price. If you have some time on your hands, and are willing to do a little work for your deal, Ebay.com is for you.

Rakuten.com
Rakuten.com (previously known as buy.com) is an online shopping experience that branches into a variety of areas. They offer the ability to search for a specific product, but they also have daily deals that you can check out. This allows you to get maximum savings, but you may have to check regularly to see what the daily deal is. Rakuten.com is a great option for online shopping.

Shopzilla.com
Shopzilla.com is a little bit different from other shopping websites, in that it doesn't sell a product like some of the other sites. Instead, it simply helps direct you to a company that is offering a deal on the item that you are looking for. That way you can compare multiple companies all at the same time, and find a great deal. This model goes back to the idea of spending your time, but Shopzilla.com could be exactly what you are looking for to find your deal.

Bestbuy.com
BestBuy.com strictly operates with electronics, and is "The world's largest consumer electronics retailer." With over 1.5 billion visits to their website and stores, you could say that Best Buy is the key player in the consumer electronics industry. If you are interested in purchasing something electronics based, BestBuy.com could be the choice for you.

Overstock.com
Overstock.com's goal is to provide consumers with the ability to "shop for bargains by offering suppliers an alternative inventory distribution channel." This simply means that businesses are offered another way to sell their products to you, the consumer, when they are overstocked with a certain item. They want to liquidate their inventory, and that means great deals for consumers. Overstock.com is a growing site, and it may be a great option for you.

Walmart.com
I would be very surprised if you don't already know about Walmart, and you have also most likely already even shopped there. However, most people don't realize that Walmart has a lot to offer online as well. It has everything that you can find in the physical store, but it allows you to shop from the comfort of your home. Walmart.com also features some great deals and they may be worth checking out.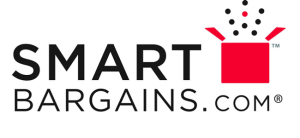 SmartBargains.com
SmartBargains.com primarily features luxury brands like Gucci, Movado, and other high end products. With a lot of fake merchandise floating around online, you may be hesitant to purchase anything. However, Smart Bargains stands completely behind the authenticity of the products that they sell. So if you are looking for high end merchandise at a fair price, SmartBargains.com is a great choice.

Ebates.com
Ebates.com is not your typical online shopping website, but it was worth adding to this list because of the deals that it allows you to get through rebates to different online stores. The idea behind this website is that they provide you with rebates that different websites are honoring at the time. From there you can use those deals and then they will mail you a check for the rebated money. It may be worth it for you to check out Ebates.com before you make your online purchase.

Target.com
Target.com is very similar to Walmart. Even though they are very similar, Target offers their own unique set of deals and discounts online, and if you are looking for a great deal on everyday products, you may want to checkout the super saver known as Target.com.

Woot.com
Woot.com is all about trying to find you the best deal possible, the only problem, however, is that it only lasts for a day (or a couple of days with Woot Plus). That means that you may find a great deal on something, but you are going to have to check their website on a regular basis to find something that you are actually looking for. So if you are a true deal "hunter" Woot.com is where the action is at.

Bizrate.com
Ever wondered if you could actually trust the deal that you were seeing online? Well, with Bizrate.com you are able to see feedback left by the previous customers of those sites. This will help keep you safe from scams and fake products online. Along with being able to see ratings of online companies, they also help you find great deals as well. Bizrate.com is great for consumers that like to do research on something before they buy.

Shop.com
Shop.com is designed to be the "most comprehensive shopping experience on the web." Their goal is to provide their customers with everything that they need in one place; including top brands that everyone enjoys. The site also allows you to see similar products side by side, a great option for comparison shopping. Along with comparing products, they also offer several different tools to help you make an educated decision on your potential purchase. If making sure that you know exactly what you are getting is important to you, then Shop.com may be a great option for you.

PriceGrabber.com
PriceGrabber.com allows you as the consumer to quickly search and "compare millions of unique products and services across over 26 categories." Being able to compare so many products side by side allows you to get a great deal and makes sure that you are getting exactly what you want. If you are willing to put in the work,and spend a little time comparing products, PriceGrabber.com is a good choice.
Best Online Shopping Sites Conclusion
Finding online shopping deals has never been easier with this list of the best online shopping sites. Our goal with this list was to make it easy for you to find some great new sites to checkout, and hopefully find some great deals.
We would love to know your personal feedback on any of these shopping sites. Just let us know in the comments below.