Best Online Shopping Sites: The Top 25 List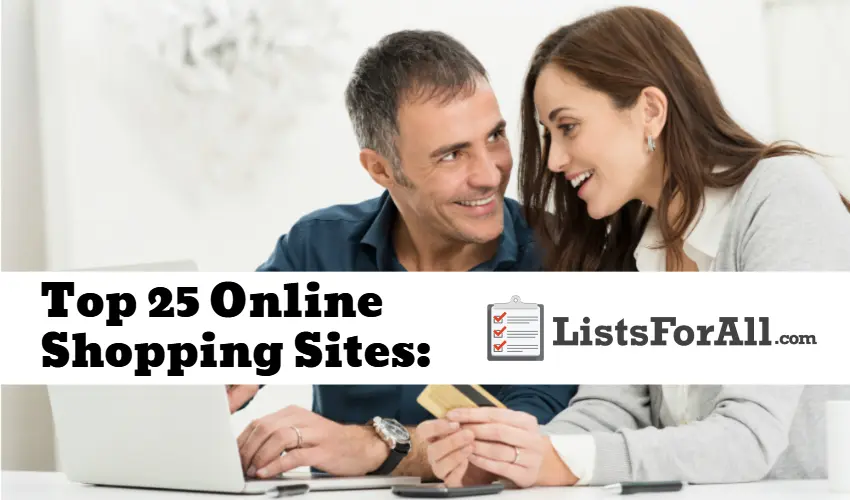 Online Shopping Sites: Great Products and Great Deals
Great shopping is all about finding great products and knowing that you got a great deal. With the every growing online shopping industry this is becoming easier and easier to do, if you know where to look.
That is why we decided to put together this list of the best online shopping sites. You will be able to really take advantage of the great deals out there without having to spend hours scouring the internet.
Also, if you are looking for a specific someone but not sure what to get them, checkout our list of the best gifts for men and our list of the best gift ideas for women. We have you covered when it comes to finding and giving the perfect gift.
Top 25 Online Shopping Sites:

Amazon is probably the most well-known online shopping website out there, and for good reason. You will be able to have access to what seems like a limitless warehouse of products. Also, if you are a Prime member you can get pretty much anything in two days with no shipping fee. Amazon shopping has revolutionized the online shopping experience and are definitely worthy of this list of the best online shopping sites.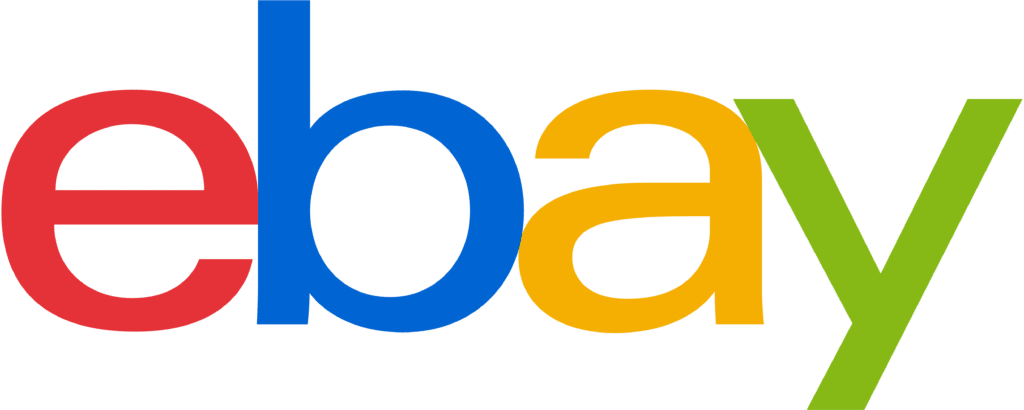 Are you interested in searching and competing for great deals? Ebay will allow you to do this with their bidding format. If you have the highest bid in an auction (when the reserve is met), you will walk away with the item. Some items also have the option to "buy now" for a set price. If you have some time on your hands, and are willing to do a little work for your deal, Ebay is for you.

Rakuten (previously known as buy.com) is an online shopping experience that branches into a variety of areas. They offer the ability to search for a specific product, but they also have daily deals that you can check out and save on as well. This allows you to get maximum savings. Get the online deals started with Rakuten.

Shopzilla is a little bit different from other shopping websites in that it doesn't sell a product like some of the other sites. Instead, it simply helps direct you to a company that is offering a deal on the item that you are looking for. That way you can compare multiple companies all at the same time and find a great deal. Compare and save with Shopzilla for some really great online shopping.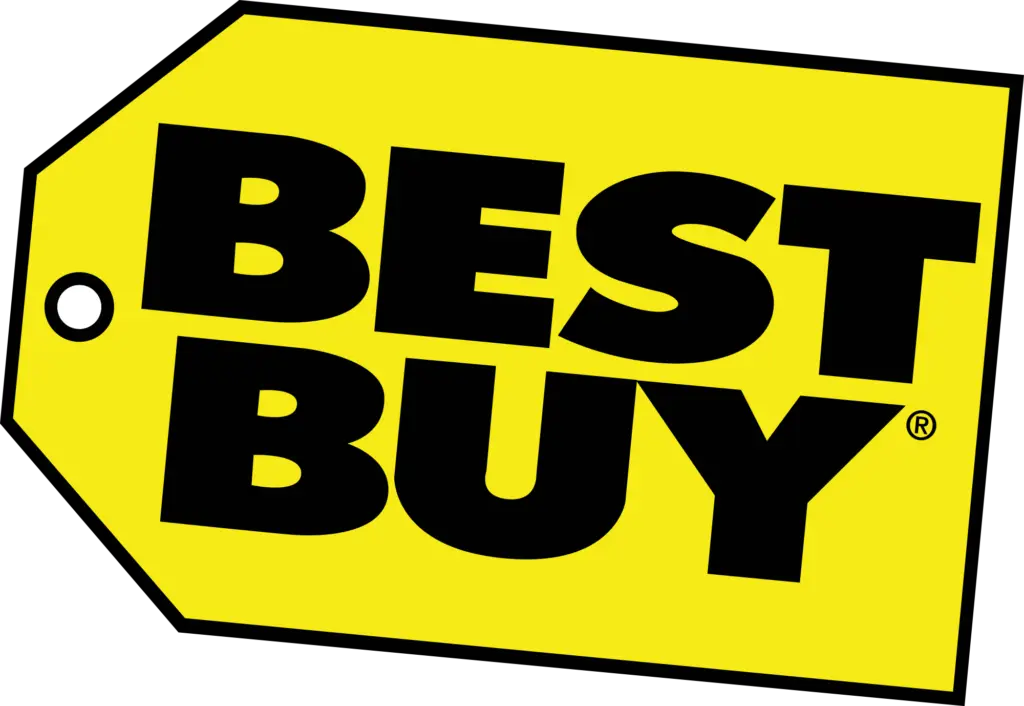 Best Buy strictly operates with electronics and is one of the world's largest consumer electronics retailer. With billions of visits to their website and stores, Best Buy is a big time player in the consumer electronics industry. With a huge inventory of products you should be able to find whatever you are looking for at Best Buy when it comes to electronics.

Overstock's goal is to provide consumers with the ability to "shop for bargains by offering suppliers an alternative inventory distribution channel." This simply means that businesses are offered another way to sell their products to consumers when they are overstocked with a certain item. Business in different situations need to liquidate different inventory items, and that means great deals for consumers.

It would be pretty surprising if you hadn't already heard about Walmart, but not everyone is fully aware of some of the great shopping savings and features that they offer online. You will be able to shop for everything that you can find in the physical store, but do it all from the comfort of your own home. Walmart also offers free 2-day shipping on eligible orders over $35.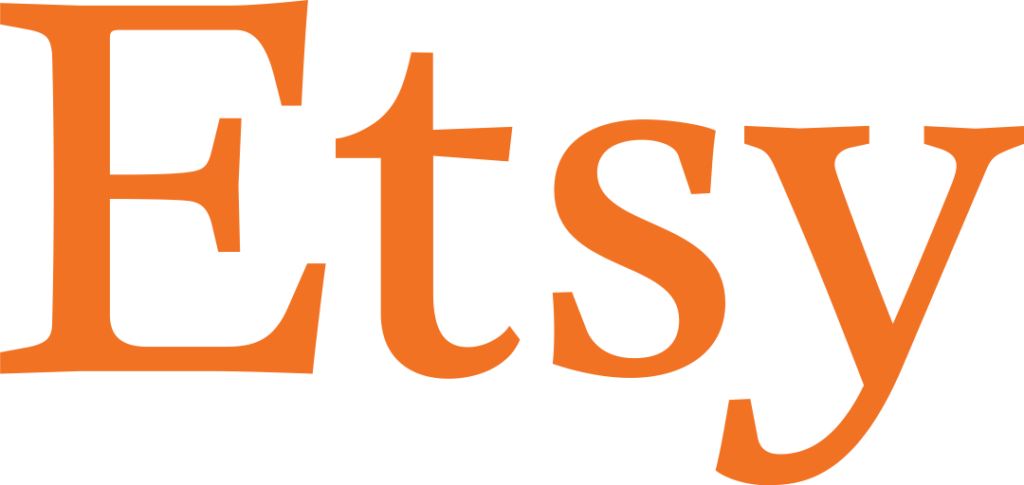 A global marketplace for unique, special, and extraordinary items, Etsy exists to help connect small sellers with the rest of the world. If you are looking to purchase something that was created with a human touch, Etsy is the place for you. With vendors covering categories like clothing, home and living, weddings, and so much more, you will be able to find whatever you are looking for.

It shouldn't be a surprise that Google offers a shopping tool that made our list of the best online shopping sites since they do everything so well, we just want to make sure that you are taking advantage of it. The Google shopping feature is going to allow you to easily search for a specific product from vendors located all over the world. A lot of the online stores on this list will actually show up with their best option for the product that is searched. Find great products and great deals in lightning time with Google Shop.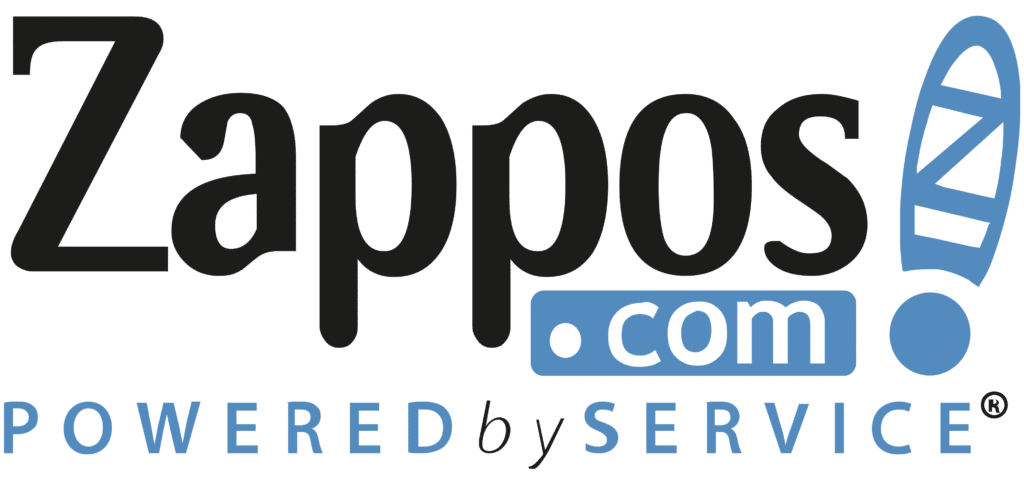 Primarily a shoe website, Zappos also offers some really great clothing options as well. A partner with one of the other great shopping sites on this list in Amazon, Zappos is one of the best shoe and clothing websites out there today. Find your favorite brand, style, size, color, and make sure that you are looking good and feeling good with Zappos.

When it comes to buying anything home related you have to start with Wayfair. From your favorite brand names to 70% off savings to free shipping, Wayfair makes it easier than ever before to decorate your house with the furniture and feature pieces that you want. So if you are in the market for updating your home, make sure that you checkout Wayfair.

With buyers from over 190 different countries, Alibaba really is a worldwide marketplace. Offering over 40 different product categories like electronics, machinery, and apparel, you will be able to find great wholesale deals regardless of where you are located in the world. As one of the largest online stores in the world, Alibaba was an easy choice for this list of the best online stores.

Built by entrepreneurs for entrepreneurs, Bonanza exists to provide a great marketplace for entrepreneurs to build a sustainable business based on repeat customers. Featured in Time and on CNN ,it has also been voted most recommended marketplace in 2016. With categories like fashion, home and garden, health and beauty, and much more, you will be able to sell and buy in the Bonanza marketplace and have a great experience while doing so.

This online shopping site may not appeal to the masses, but if you are interested in vintage, unique, quality items, Rubylane is going to be for you. Offering items from categories like antiques, fine art, jewelry, furniture, and more, you will be able to find some really unique pieces. Also, with private sellers, you can check back daily for new items that are uploaded to be listed and sold.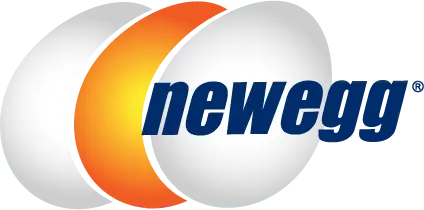 For everything electronics related you need to checkout Newegg. They offer products from several other categories as well, but their strength is computers, gaming, and everything else electronics related you can think of. With a price match guarantee and free 3 day shipping (or faster), your shopping experience with Newegg is going to be enjoyable and filled with great deals.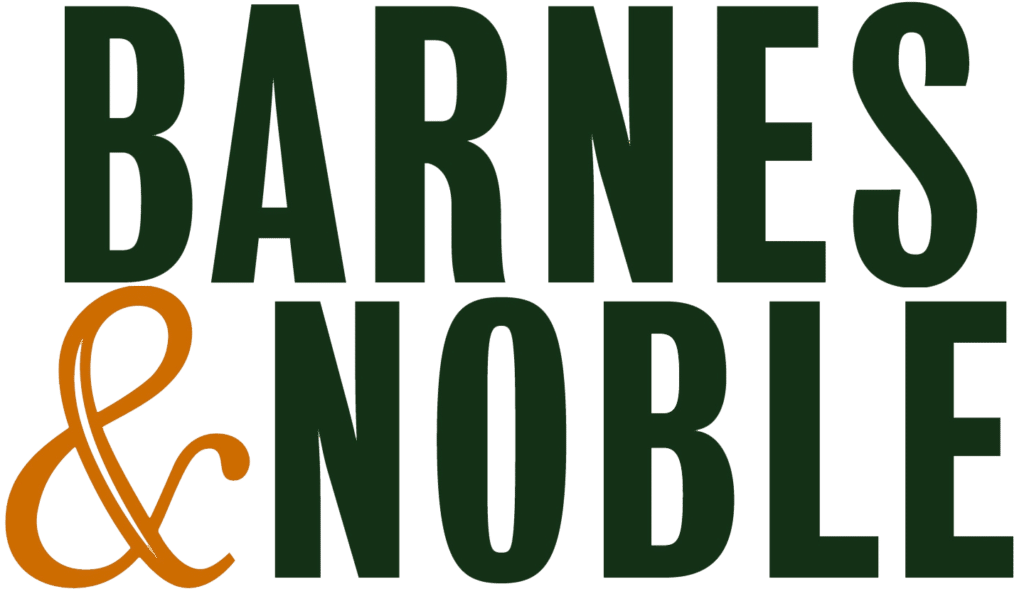 When it comes to online shopping for books, Barnes and Noble is a no-brainer. Barnes and Noble is the largest online bookseller and has over 1 million titles in stock for immediate delivery. Their book search engine also is going to allow you to easily find books by title, author, or keyword. Along with books they also offer toys and games, hobbies, collectibles, movies, and more.

There is most likely a Macy's at your nearest local mall, but now imagine having access to all of that at your fingertips 24/7. You will be able to find whatever you need whenever you want from Macy's great selection of brands. You can also sign up for Macy's Star Rewards to get added deals and free shipping.

Created in 2004, the eCrater marketplace was designed with both seller and shopper in mind. Sellers are able to quickly set up a free online store in minutes and begin selling their different items. Users are able to effortlessly search through products and narrow down their search by category, price, and more. Checkout eCrater for some great online shopping.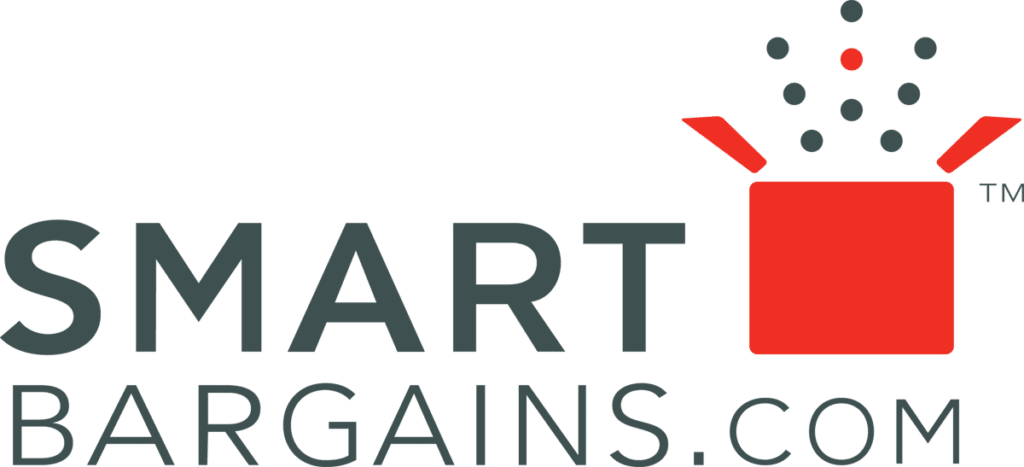 Smart Bargains is going to primarily feature luxury brands like Gucci, Movado, and other high end products. With a lot of fake merchandise floating around online you may be hesitant to purchase name brand products. Smart Bargains gives you shopping peace of mind though as they stand completely behind the authenticity of the products that they sell. So if you are looking for high end merchandise at a fair price, Smart Bargains is a great choice.
Ebates is not your typical online shopping website, but it was worth adding to this list because of the deals that it allows you to get through rebates to different online stores. You will be able to take advantage of rebates that are already being offered without any extra effort. If you shop online on a regular basis, signing up for Ebates is a must. It is free money back into your pocket.

Similar to Walmart in that you have most likely already experienced Target, their online store is definitely worthy of it's own recognition. With great products and unique online discounts, you will be glad that you spent time shopping Target online. With access to thousands of great Target products from the comfort of your own home and free 2-day shipping on eligible purchases over $35, you are going to love shopping online at Target.

Woot is all about trying to find you the best deal possible. The only problem though is that the deal only lasts for a day (or a couple of days with Woot Plus). If you enjoy hunting the deal, Woot is going to be a must try shopping website for you. Started in 2004 they have been pumping out great daily deals since and are continuing to help shoppers save.

Ever wondered if you could actually trust the deal that you were seeing online? Well, with Bizrate you are able to see the feedback left by the previous customers of those sites. This will help keep you safe from scams and fake products online. Along with being able to see ratings of online companies, they will also help you find great deals as well. Bizrate is a great tool for the consumer that enjoys doing research on a product before purchasing.

Shop.com was in their words, "designed to be the most comprehensive shopping experience on the web." Their goal is to provide their customers with everything that they need in one place. The website is going to allow you to see similar products side by side which will allow you to compare and save. They also offer several other shopping tools to help you make a better informed decision on your potential purchase.

Price Grabber allows you as the consumer to quickly search and compare millions of unique products and services across different categories. Being able to compare so many products side by side allows you to get a great deal and will help to make sure that you are getting exactly what you want. If you are willing to put in the work and spend a little more time comparing products, Price Grabber is a good choice.
Best Online Shopping Sites Conclusion
Finding online shopping deals has never been easier. With this list of the best online shopping sites you will be able to save time, money, and find some really great products. With more and more retailers focusing their attention to online sales, it is key that you know where to go to find the deals.
We would love to know your personal feedback on any of these shopping sites. So if you have an experience with any of these online shopping stores, please leave your feedback in the comments below.