Best Lunch Ideas for Kids
Brown bagging doesn't have to be boring and repetitive – there are a number ways to spice up your kid's lunches. In this list of the best lunch ideas for kids we feature ten different lunch options – all options that are easy to make and easy to transport.
Even if you have a picky eater there is bound to be something on this list that will have your child asking for more. If trying any of these lunch ideas inspires you, check out our article on the best cooking blogs for even more inspiration!
List of the Best Lunch Ideas for Kids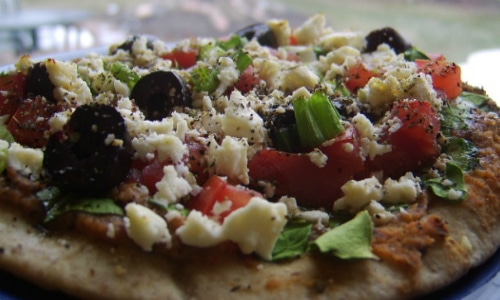 Pita Pizza 
Cooked or uncooked, hummus pita pizza is a tasty alternative to traditional pizza. For additional options mix up the toppings – try meat, tomatoes, different types of cheese, and olives!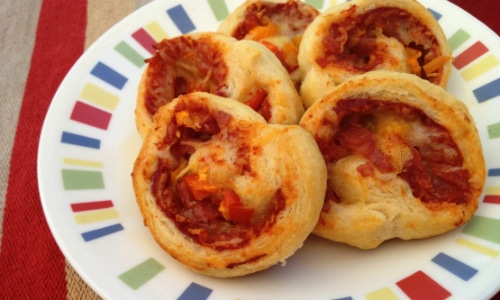 Pizza Scrolls 
Another option to traditional pizza, this lunch idea does require cooking, so be sure to make these pizza scrolls the night before (they taste great cold, and store well). For added nutritional value add in some veggies like peppers and spinach.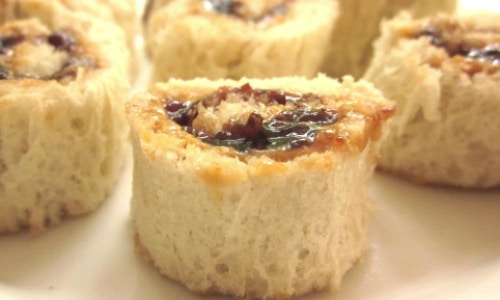 Peanut Butter and Jelly Sushi Rolls 
Yes, these are just peanut butter and jelly sandwiches, but when the crust comes off and the sandwich is rolled and sliced into "sushi", this run of the mill lunch idea magically becomes something kids are excited about.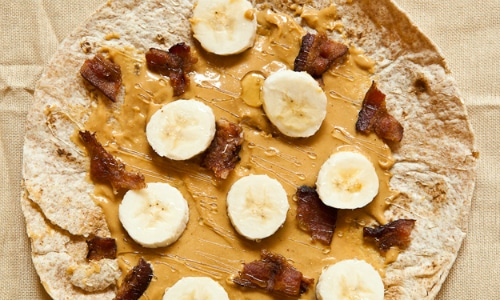 The Elvis Burrito 
For a fun wrap idea, the Elvis burrito is the way to go. The only cooked ingredient is bacon, so make sure you have some on hand. Other than that, simply add honey and banana with the bacon and wrap it all up in a tasty whole-wheat wrap.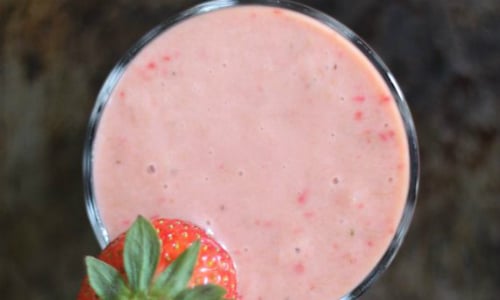 Thermos Smoothie 
Have a good thermos? Then smoothies are a great lunch option! This recipe provides both fiber and protein, but you can experiment with your own combinations to produce delicious smoothies.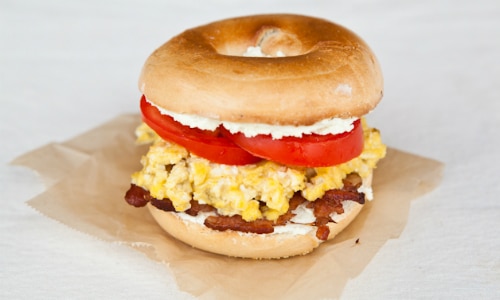 Bagel Breakfast Sandwich 
Who says you can't have breakfast for lunch? This bagel breakfast sandwich does require some cooking, but can easily be prepared ahead of time and tastes great hot or cold.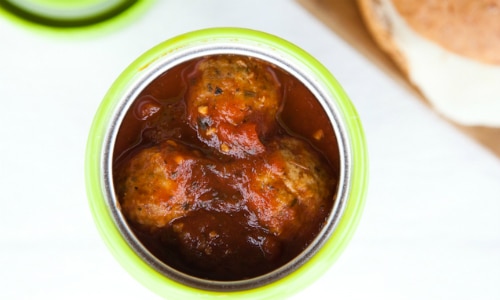 Meatball Sandwich 
Thermoses aren't just for soup – for this lunch idea warmed frozen meatballs and jarred tomato sauce hold up great in a thermos and are nice and hot when lunch time rolls around. Pack a hamburger or hotdog bun with some provolone cheese on the side, and your child will have a tasty meatball sandwich after a quick assembly.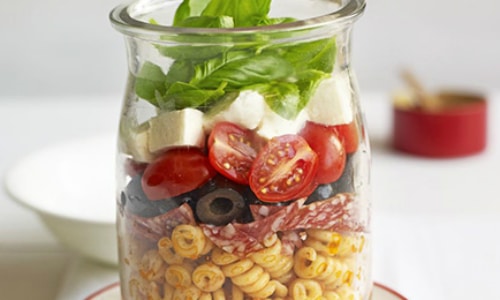 Pizza Pasta Salad 
A heartier, kid-friendly pasta salad lunch option, this idea does require a bit of prep, but if you make a good amount, the leftovers hold up well and are great for additional lunches.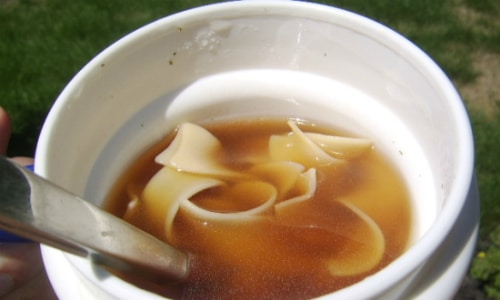 Thermos Noodle Soup 
While any type of soup or chili works well in a thermos, this noodle soup recipe is simple, simple, simple, and homemade to boot. Make a large batch and enjoy the leftovers!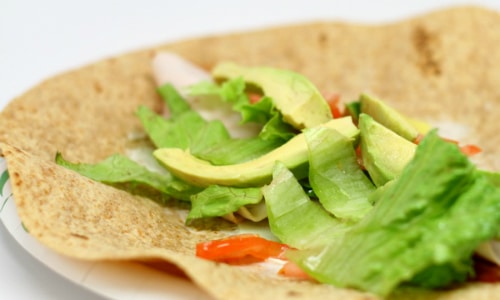 Turkey Avocado Wraps 
A healthy alternative to traditional sandwiches, wraps are an easy and quick lunch idea. In this wrap recipe turkey, avocado, and Swiss cheese make for a tasty lunch option.
Best Lunch Ideas for Kids Conclusion
You can't serve peanut butter and jelly sandwiches everyday for lunch, or at least you probably shouldn't. That is why we decided to create a list of great lunch choices that are also going to be nutritious for your kids.
So try one or a couple of these great lunch ideas and then let us know how they turned out in the comments below.