Best IKEA Hacks: The Top 20 List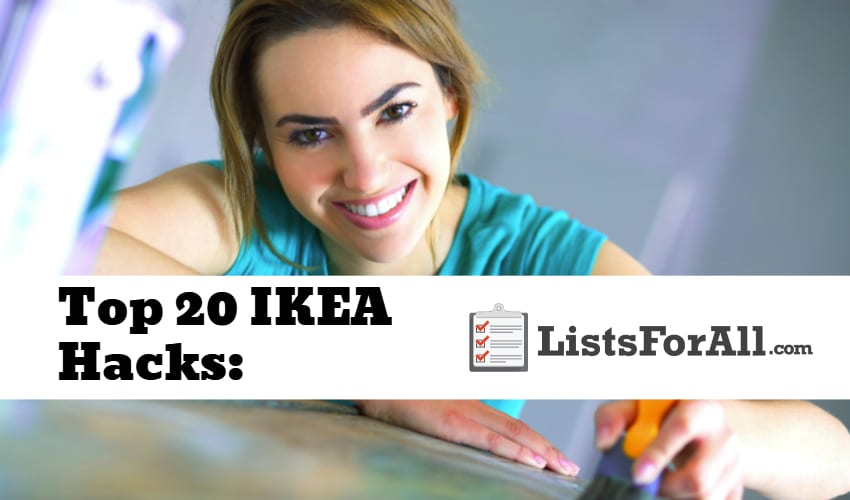 IKEA Hacks: Simple and Elegant 
While affordable, sometimes IKEA furniture can be a little, well, boring. In this list of the best IKEA hacks, we detail 20 creative ways to take your IKEA furniture to the next level. For most of these projects, only simple DIY skills and supplies are required, making excuses hard to come by.
So, if you want some stylish and unique furniture, or if you just want to flaunt your creative hand, take a look at our hack list. Be warned, however, after reading this list, a trip to IKEA and the hardware store will probably be in your near future.
And, if you still have the crafty feeling after your IKEA hacks, take a look at our list of the best shelving ideas. You may just want to tackle another DIY!
Top 20 IKEA Hacks:
Elegant and glam, this gold leafed console table is a hack of IKEA's Besta Burs Desk. For first-time DIYers this is the perfect project – a link to a gold leaf kit is found in the instructions, making it easy to gold leaf virtually anything. If you are looking for an airy, stylish piece for your hallway, living room, or bedroom, this hack may be just what you need.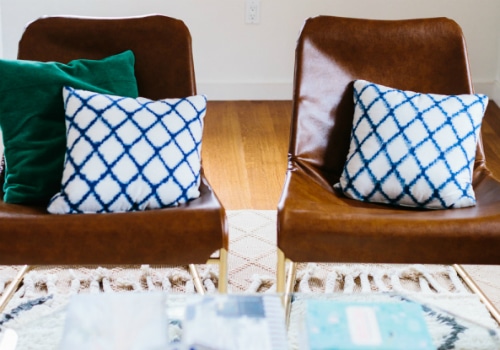 A hack of IKEA's Locksta Easy chair, this hack does require some sewing prowess, but the end result is beautiful. While gold spray paint and bonded leather fabric were used in this leather lounge chair hack, you could easily substitute your own finishes for another fun and unique piece.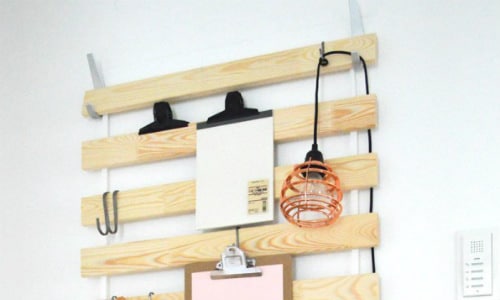 If you are short on space, this hanging organizer, made from an IKEA Sultan Lade slatted bed base, is a great way to maximize your vertical space. After attaching the slatted bed base to the wall, simply use S hooks to hang a variety of items. You could even use the bed base to create a vertical hanging garden!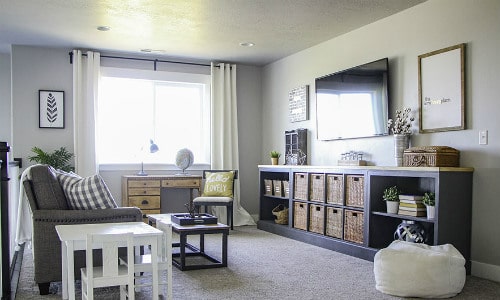 Combing a bookcase(s) and IKEA cube storage, this long storage unit is perfect for storing away everything you want out of sight. With similar storage units costing significantly more, this hack is a great way to save money while still getting a quality piece.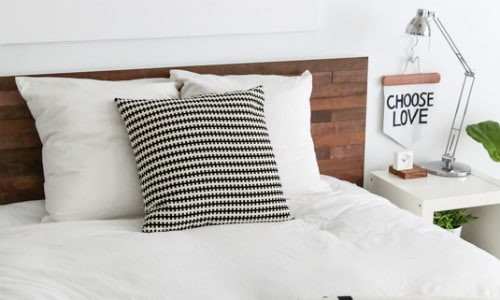 Using the IKEA Malm headboard, or something similar, this hack uses Stickwood, a reclaimed wood with adhesive backing on it, to cover the headboard for a unique, rustic look. This hack can be accomplished with minimal DIY skills, so give it a shot!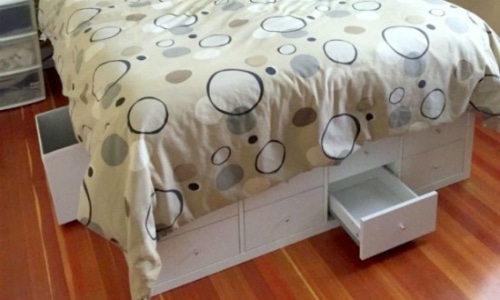 Combining Kallax shelf units, drawer kits, and fabric boxes, this hack requires a bit of DIY skill, but the end result is worth it! If you are always running out of room for clothes and need a good bed frame, this is the hack for you!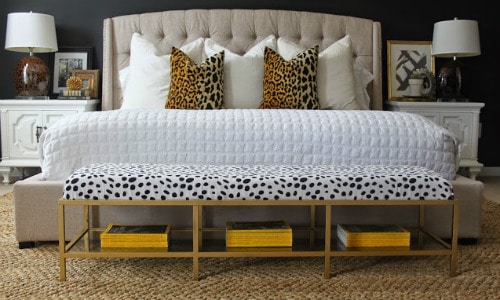 This hack repurposes the IKEA Vittsjo TV unit as a pretty and functional gold upholstered storage bench. As an added bonus, since the TV unit already comes put together, the DIY aspect is cut down!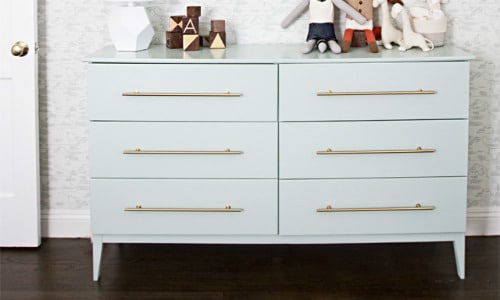 If you want to jazz up your IKEA dresser, this is the hack for you. In this hack, an IKEA Tarva dresser is transformed into a beautiful showpiece that would fit great in any bedroom.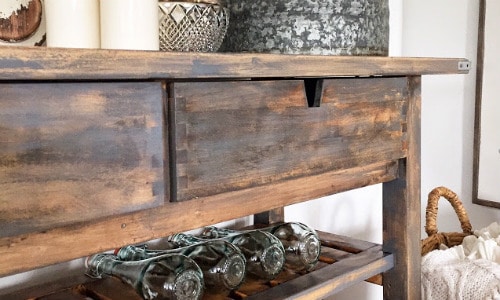 For an amped up, expensive looking sideboard makeover, this is the hack for you. Using the IKEA Norden sideboard, the sideboard is transformed using stain, wood wax, and L brackets.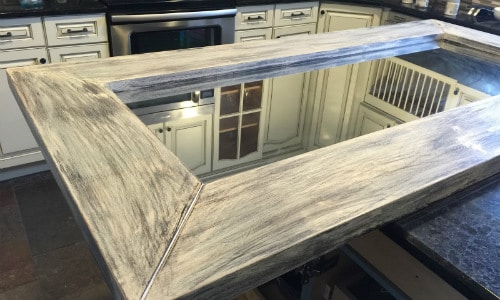 If you have always wanted a rustic, chunky mirror, but don't want to shell out the big bucks it usually costs, try this IKEA mirror hack! WIth some simple sanding, painting, and L brackets, this standard IKEA mirror turns into something special!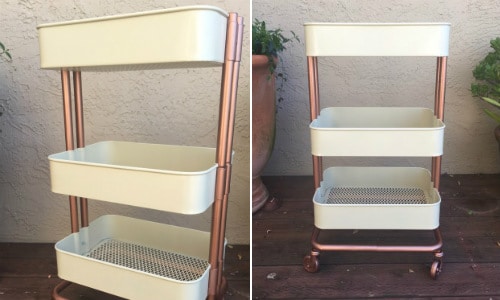 This IKEA Raskog utility cart makeover is as easy as 1-2-3. Simply get the spray paint of your choice (rose gold is used in this tutorial) and some spray acrylic coating and you can transform a run of the mill cart into something luxe and glamorous.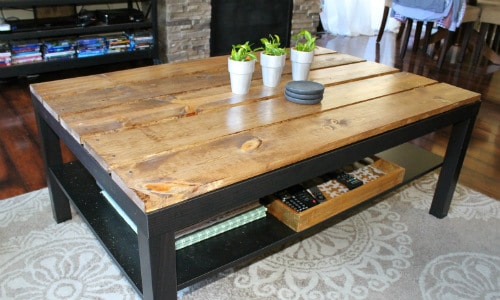 While IKEA Lack coffee tables are inexpensive, they can be a bit boring and lackluster, so this hack is a great way to jazz up any of the tables in the Lack line. With precut wood (most home improvement stores will cut the wood to size for you) and some simple stain, the LACK coffee table is transformed into a rustic, one of a kind piece.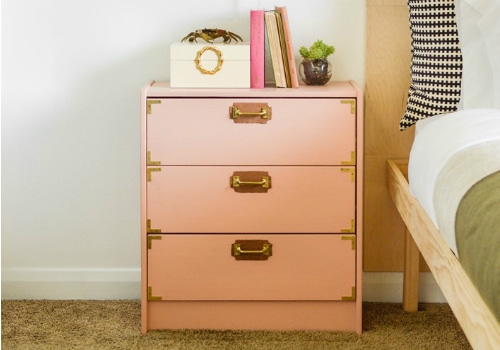 Off the shelf campaign dressers can be quite expensive, but in this hack the inexpensive and solid wood IKEA Rast dresser is transformed into a fun and stylish leather and brass campaign dresser that won't break the bank. For a perfect finish, follow the paint tutorial in the directions and then pick up inexpensive pulls and knobs from any hardware store.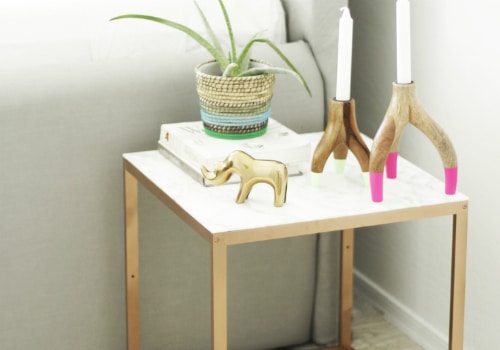 With just a little spray paint and some marble, wood, or copper contact paper, this IKEA PS side table is totally transformed. Perfect for the living room or bedroom, or any place you need some open storage, this nightstand 4 ways is a quick and easy way to inject some glamour into a space. And, with these instructions, you have four great and stylish finishing options!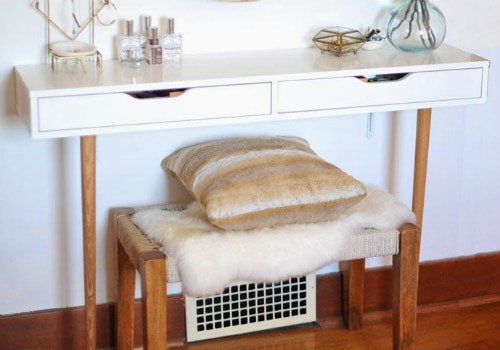 If you are on the hunt for an elegant and compact vanity, look no further. This IKEA hack attaches tapered legs to the EKBY ALEX shelf to make a creative modern vanity with storage. Wall anchors secure the vanity to the wall and free up floor space, making this vanity a perfect fit for small spaces.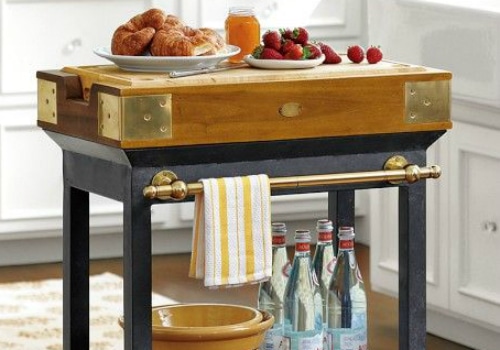 Kitchen storage need not be blasé – in this IKEA hack the Bekvam Kitchen Cart receives a classic, yet industrial makeover.  The addition of a brass and electrical conduit bar makes for a fun towel bar/handle, and the gray paint and marble transform this kitchen cart into something truly special.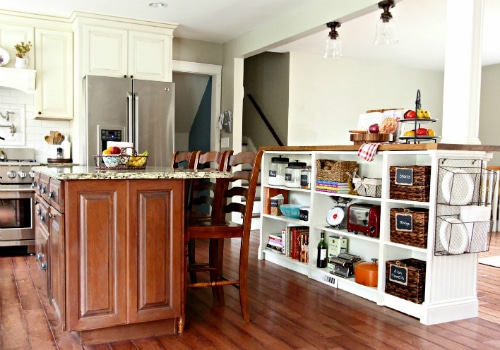 From bookcases to kitchen island, this IKEA hack is truly transformative. Three IKEA Billy bookcases, as well as an IKEA Numerar butcher block countertop, comprise this stylish and spacious kitchen island, while bead board and corbels dress up the outside. If you have always wanted a kitchen island, but just haven't been willing to shell out the big bucks, this may be just the project for you.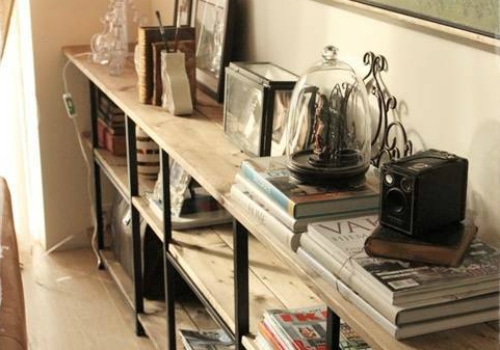 Pre-made industrial shelving can oftentimes be quite pricy, but in this hack, reasonably priced Hyllis units from IKEA are transformed into cool-looking, industrial shelves. A little bit more involved than some of the other hacks on this list, this project is perfect for DIYers who already have some completed projects under their belt.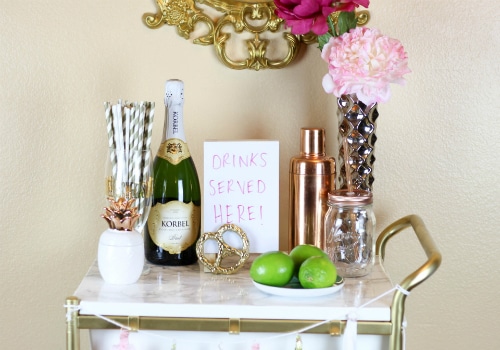 In this hack the IKEA BYGEL Utility Cart is made over into an elegant and stylish gold and marble bar cart. While elegant and stylish, this hack is inexpensive – the "gold" is just gold spray paint, while the "marble" is marble contact paper. For an easy makeover, have a X-Acto knife on hand.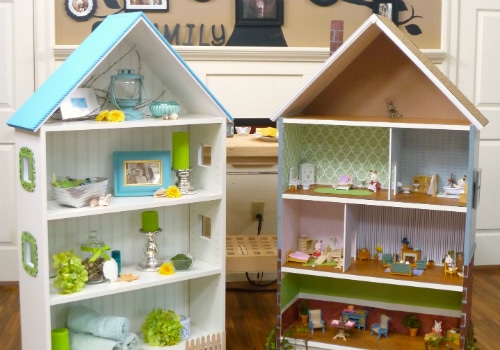 Another Billy bookcase transformation, this hack will create the doll house of your child's dreams. While design and décor tips and instructions are provided, there are endless possibilities that you can create. If you really want to fly your creative flag, this is the perfect hack for you.
Best IKEA Hacks Conclusion
Completing a task on your own brings a certain sense of self confidence and fulfillment. Add in having an awesome new piece for your house and you are doing well. This list of the best IKEA hacks is sure to have you feeling accomplished and feeling great about the new decor in your house
Let us know how it turns out for you in the comments below.